Woman, 64, expected to die of injuries suffered in East Harlem sex assault
[PIX11] A 64-year old Harlem woman who's been in a medically-induced coma since she was attacked and sexually assaulted is expected to die, prosecutors said.

Frankie Harris, 38, was arraigned Tuesday on charges of rape, strangulation and attempted murder, but the Manhattan District Attorney's Office expects murder charges will need to be filed against the Brooklyn man.

On the night of May 18, Harris allegedly put the victim in a chokehold for several minutes before repeatedly sexually assaulting the woman, officials aid. She was left unconscious on the pavement.

Harris initially told authorities the sex was consensual, but later said he did not have sex with the victim, prosecutors said. He also told

Sherlocks

he did not choke the woman; Harris said a Puerto Rican man attacked the victim.

NYPD Chief of Detectives Rodney Harrison said the victim is "well respected in the community."

Police have arrested Harris before. In a previous Manhattan incident, he's charged with forcible touching. Harris also allegedly hit a Hispanic woman in the mouth, punched a different Hispanic woman in the face and threatened to kill the "Puerto Ricans." He's charged with assault as a hate crime in that case.
Posted by: Fred || 05/28/2020 00:00 || Comments || Link || E-Mail|| [124 views] Top|| File under:
Dramatic photos show dozens of armed SWAT officers lining up for 'botched' raid of $4.5million waterfront home of Del Records music executive who launched careers of controversial Mexican narco artists - but who moved out days before
Idiots. What possible impact would breaking down the front door have on a willing witness? Now is not the time to make fools of yourselves, guys — President Trump already views your organization with a jaundiced eye, for some reason.

[Daily Mail, where America gets its news]
Photos obtained exclusively by DailyMail.com show a SWAT team preparing to raid the $4.5million California home of Del Records music executive Jose Angel del Villar at 6am on Friday


Villar is known for launching the careers of controversial Mexican narco music artists including Gerardo Ortiz


Del Records said in a statement that the dramatic raid was part of a criminal investigation into Ortiz

Note that the homeowner was not being investigated, but was cooperating in the investigation of Mr. Ortiz.



Ortiz, who is currently in a bitter legal battle with his label, shot back saying he had nothing to do with the raid on Villar's office and home, and claimed that Villar had 'swindled' him out of 'many tens of millions of dollars'


The label chief's offices in East Los Angeles and two other locations were also raided on the same day


A neighbor said the raid was 'botched' as Villar and his family had moved out of the home the previous week


... because the house was in the process of being renovated. So the only ones impressed by FBI flash-bangs and automatic weapons early in the morning were the neighbours.



Villar turned up two hours later, according to the neighbor, and was served a search warrant but not arrested


'They were armed to the teeth with fully automatic M4s, 45-caliber backup weapons, their own medics. I saw them pull out of the house an articulated telescope that can go around corners,' the neighbor said
Posted by: Skidmark || 05/28/2020 00:00 || Comments || Link || E-Mail|| [235 views] Top|| File under:
NIH Director: Can't Rule Out COVID-19 'Isolated And Studied' In Wuhan Lab
[Zero Hedge] The Director of the National Institutes of Health (NIH) can be added to the growing chorus of rational voices who are open to the possibility that SARS-CoV-2 could have escaped from the Wuhan Institute of Virology (WIV) - where scientists infamous for creating hybrid bat coronaviruses that can infect humans swear they have nothing to do with the current outbreak.

NIH Director Francis Collins says that while he believes coronavirus was "absolutely not" genetically engineered, he cannot rule out the possibility that it escaped from the Wuhan lab.

"Whether [the coronavirus] could have been in some way isolated and studied in this laboratory in Wuhan, we have no way of knowing," Collins told Politico on Wednesday. "Nature created this virus, and has proven once again to be the most effective bioterrorist," he added.

In April, WIV vice director Zhiming Yuan told Chinese state broadcaster CGTN, "there is no way this virus came from us," according to NBC News. "We have a strict regulatory regime and code of conduct of research, so we are confident."

Did the Beijing laboratory which had two SARS escape incidents follow the same 'regulatory regime' we wonder?

President Trump and Secretary of State Mike Pompeo have both repeatedly claimed that the virus may have emerged from the WIV, while the so-called 'five eyes' intelligence agencies (US, UK, New Zealand, Australia and Canada) are investigating the origins of the virus - and in particular are "looking closely at the work of a senior scientist at the Wuhan Institute of Virology, Peng Zhou," as part of a joint international investigation into the origins of COVID-19, according to the Daily Telegraph.

Meanwhile the Office of the Director of National Intelligence confirmed weeks ago that the US government is participating in the investigation, though there is no reason to believe the virus was manmade or genetically altered.

Collins refused to comment on his agency's recent — and controversial — decision to pull funding from researchers studying how coronaviruses spread from bats to people. In late April the NIH told the EcoHealth Alliance, whose collaborators included scientists at the Wuhan virology lab, that its project did not "align with the program goals and agency priorities."

Prominent scientific societies and 77 Nobel laureates have asked the administration to investigate why the nonprofit group's grant was terminated, alleging that the decision was made for political, rather than scientific, reasons. The NIH awards grants using a merit-based system in which researchers evaluate the work of their peers, and ending a grant early is unusual. -Politico

Zero Hedge exposed Zhou's involvement in bat research in January, along with studies by his colleague, "bat woman" Shi Zhengli. As we reported in February, Shi co-authored a controversial 2015 paper which described the creation of a new virus by combining a coronavirus found in Chinese horseshoe bats with another that causes human-like severe acute respiratory syndrome (SARS) in mice. This research sparked a huge debate at the time over whether engineering lab variants of viruses with possible pandemic potential is worth the risks.

Nature.com responded with concern, penning a 2015 rebuke , that reinforce suspicions that bat coronaviruses capable of directly infecting humans (rather than first needing to evolve in an intermediate animal host) may be more common than previously thought.

Collins says he "seriously hopes" that if China develops a COVID-19 vaccine before the United States, that tensions between the two nations "wouldn't be a dominant factor" in whether the US would have access to the treatment.

That's assuming, of course, that a vaccine arrives.
Posted by: Clem || 05/28/2020 00:17 || Comments || Link || E-Mail|| [88 views] Top|| File under:
-Land of the Free
Army vet fatally shot by sheriff's deputies struggled with personal issues, ex-husband says
[FoxNews] A Florida woman who was fatally shot Tuesday during a confrontation with sheriff's deputies was a U.S. Army veteran who had been struggling with personal issues, according to reports.

Tracy Drowne, 42, had pointed a handgun at the deputies when they responded to her home near Avalon Park about a battery call, the Orlando Sentinel reported.

"There were issues that she was dealing with," Drowne's ex-husband, Salvador Perez, who lives in California along with their two daughters, told the newspaper. "She thought everyone was out to get her and she didn't trust anybody."

Drowne died in a hospital a short time after the 4:30 p.m. incident.
Posted by: Skidmark || 05/28/2020 10:34 || Comments || Link || E-Mail|| [162 views] Top|| File under:
The Verge:The Internet Wayback Machine Will Now Flag Old Debunked Coronavirus Stories
[MSN] Seems benign.

Who could possibly object?

Of course people could always check the latest info for themselves without any prompting.

Interesting precedent they're setting here.

I wonder what else they will decide has been debunked in the future.

There is absolutely no chance of this being abused.

What was that quote "He who controls the past...something something....?"

I forget.


Posted by: charger || 05/28/2020 00:55 || Comments || Link || E-Mail|| [117 views] Top|| File under:
Hertz paid top executives $16 million in bonuses ahead of its bankruptcy filing
(CNN Business) Hertz paid out millions of dollars in bonuses to its executives just before its bankruptcy -- and a month after it started laying off thousands of employees.

Retention bonuses are typical for bankrupt companies that want to prevent their management from abandoning ship. But they're always awkward: the company can't pay its employees or its debts to lenders, but it prioritizes payments to its already handsomely paid bosses.


[I guess it never occurred to CNN that bosses tend to work long hours and get paid more.]


Hertz (HTZ) paid a total of $16.2 million to 340 executives on May 19 as part of a plan to keep them in place while the company attempts to reorganize, the company announced in a filing with the Securities and Exchange Commission. The executives will be required to return the money should they leave Hertz on their own before March 31, 2021.

Paul Stone, who was just promoted to CEO three days before the retention bonuses were awarded, got $700,000 under the plan. Chief Financial Officer Jamere Jackson got $600,000, while Chief Marketing Officer Jodi Allen got about $190,000.

The company did not respond to a request for comment, but said in its SEC filing that the payments are justified by financial and operational uncertainty that the company and its employees face. Hertz also declared the payments necessary because of the substantial additional efforts undertaken by the company's key employees with a reduced work force, and the risks to the company if key employees decide to leave.

Still, paying bonuses to executives isn't a great look. The car rental company let go of 14,300 of its workers since April 14 -- nearly half its staff. Hertz has serious financial problems that have been exacerbated by the plunge in air travel in recent months because of the coronavirus pandemic.

Additional job losses are probably coming at Hertz. The company's press release Friday night said it planned to close an undisclosed number of its locations away from airports. It had 2,600 such locations in the United States as of last year.

Bankruptcy law makes it difficult for companies that have filed for bankruptcy to pay severance to employees who lose their jobs after a bankruptcy filing. Hertz has filed a motion with bankruptcy court seeking authority to continue to pay severance payments to employees who were let go before the filing.

Hertz still owes about an average of $4,300 in termination pay to 2,500 employees, or just under $11 million in total. It said paying that termination pay will maintain goodwill with employees, reduce the risk of litigation and make it easier to rehire some of those employees once more normal levels of travel resume.
Posted by: Clem || 05/28/2020 00:00 || Comments || Link || E-Mail|| [118 views] Top|| File under:
Fifth Column
US to cancel visas for thousands of Chinese grad students with ties to Chinese military schools: report
[FoxNews] The White House plans to cancel visas for thousands of Chinese graduate students affiliated with Chinese universities tied to the People's Liberation Army, according to a report.

Secretary of State Mike Pompeo discussed the plan with President Trump during a meeting Tuesday, The New York Times reported, citing officials with knowledge of the discussions.

The plan to cancel visas comes as the Trump administration is seeking to punish China after Beijing moved to impose new national security legislation on Hong Kong, which was condemned by Pompeo this week. Canceling visas was already being discussed by the administration before Beijing's move in the territory.

The visa cancellations could affect at least 3,000 of the approximately 360,000 Chinese students studying in the U.S.

Chinese students make up the largest percentage of international students in the U.S. and American universities, which rely on their tuition, are expected to oppose the administration's move, according to The Times.

The F.B.I. and the Justice Department have warned universities about the potential of Chinese spies among the student population – especially in the sciences – but schools have been leery of targeting students due to their nationality and have said security protocols are in place, The Times reported.

"In China, much more of society is government-controlled or government-affiliated," Frank Wu, a law professor and the incoming president of Queens College at the City University of New York, told The Times. "You can't function there or have partners from there if you aren't comfortable with how the system is set up."

"Targeting only some potential professors, scholars, students and visitors from China is a lower level of stereotyping than banning all, but it is still selective, based on national origin," he added.

The cancellations would not be aimed at punishing the students, who would likely not be accused of any wrongdoing, but rather at the Chinese military universities with ties to the People's Liberation Army.

Posted by: Skidmark || 05/28/2020 10:25 || Comments || Link || E-Mail|| [249 views] Top|| File under: Commies
Fauci protégé sending gallons of Israeli blood to US to probe virus mysteries
[IsraelTimes] Finding himself on sabbatical in Israel for the pandemic, Daniel Douek has ended up carving out an important role for the Jewish state in America's battle against COVID-19.

The NIH is determined to cast its net globally for coronavirus research. But few countries match Israel's organized stock of blood samples from both healthy and sick citizens, and this has turned the country into an important center for NIH research, said Douek, a human immunologist.

He said that the project in progress aims to enable doctors, based on assessments of patients' blood — cross-referenced with follow-up information on how they fare — to assess early on who is at risk of a sudden deterioration, and give them tools to intervene.
Posted by: trailing wife || 05/28/2020 02:45 || Comments || Link || E-Mail|| [119 views] Top|| File under:
France Halts Hydroxychloroquine for Coronavirus Treatment
[AnNahar] The French government on Wednesday banned treatment of COVID-19 patients with hydroxychloroquine, a controversial and potentially harmful drug that US President Donald Trump
...Perhaps no man has ever had as much fun being president of the US...
has said he is taking preventively.


He just announced he has completed the prophylactic course of treatment with zinc with no ill effects.

The move came after two French advisory bodies and the World Health Organization warned this week that the drug -- a treatment for rheumatoid arthritis and lupus


...used by millions for decades without ill effects...

-- had been shown to be potentially dangerous in several studies.

The urgency of the coronavirus (aka COVID19 or Chinese Plague)

...the twenty first century equivalent of bubonic plague, only instead of killing off a third of the population of Europe it kills 3.4 percent of those who notice they have it. It seems to be fond of the elderly, especially Iranian politicians and holy men...
outbreak has prompted some doctors to prescribe the drug despite a lack of research to demonstrate its efficacy against the novel coronavirus.

Among them were a French infectious disease specialist who caught the ear of Trump, who stunned his own administration last week by revealing he was taking hydroxychloroquine as a preventive measure against COVID-19.

Under the new French rules, the drug can be used only in clinical trials to test its efficacy against coronavirus -- making it unclear if the French doctor, Didier Raoult, would be able to continue using it at his hospital in Marseille in the south.

Raoult has already rejected a comprehensive study published last week in The Lancet medical journal, which found that administering hydroxychloroquine or its related compound chloroquine actually increased the risk of dying for many patients.

Hydroxychloroquine, also used to treat malaria, is sold under the brand name Plaquenil by French pharma giant Sanofi, which promised to offer governments millions of doses if studies proved it could be safely used in the coronavirus fight.
Posted by: trailing wife || 05/28/2020 00:00 || Comments || Link || E-Mail|| [249 views] Top|| File under:
SpaceX-NASA Crewed Mission Postponed over Bad Weather
[BREITBART] The launch of a SpaceX rocket ship with two NASA astronauts on a history-making flight into orbit has been called off with 16 minutes to go in the countdown because of the danger of lightning.

Liftoff is rescheduled for Saturday.

The spacecraft was set to blast off Wednesday afternoon for the International Space Station, ushering in a new era in commercial spaceflight and putting NASA back in the business of launching astronauts from U.S. soil for the first time in nearly a decade.

Ever since the space shuttle was retired in 2011, NASA has relied on Russian rockets to carry astronauts to and from the space station.
Posted by: Fred || 05/28/2020 00:00 || Comments || Link || E-Mail|| [50 views] Top|| File under:
Home Front: Culture Wars
CBS Lays Off 400 Employees
Learn to code, bitchezzzz!
[NY Post] - ViacomCBS is slashing an additional 400 jobs as the broadcasting giant continues to search for cost savings from last year's merger of CBS and Viacom even as it struggles to shore up losses from the coronavirus pandemic.


'I don't care if my parent company's strugggggling...!"


The layoffs, which kicked off this week, primarily took place at CBS' entertainment, news, studio, sports and local news divisions, according to sources.
I.e., everywhere.
A rep from CBS did not comment.


"I know nuuuuuthing!"


ViacomCBS has undergone several rounds of layoffs since the merger closed in December. Those cuts primarily hit administrative and back-office divisions in an effort to eliminate duplication. This week's cuts are the first layoffs on the broadcast side, although a number of executives have departed since the merger.


Further speculation abounds that the high-priced talent (as it were) didn't take pay cuts themselves, so more staffers got shitcanned as a result, which means every one of them will likely hate Katie Couric crowd for the rest of their lives. I don't know about you but I'm having trouble holding back the tears here....
Posted by: Raj || 05/28/2020 14:15 || Comments || Link || E-Mail|| [212 views] Top|| File under:
Fort Leavenworth soldier saves 'countless lives' by ending active shooter situation on bridge
[KMBC] Master Sergeant David Royer, an active-duty soldier at Fort Leavenworth, intervened in an active-shooter situation Wednesday morning on Centennial Bridge in Leavenworth, Kansas, and "saved countless lives," according to police.

Leavenworth Police Chief Patrick Kitchens said they initially received a multiple shots fired call around 11 a.m. from the bridge and believed the case to be road rage. But after further investigation, police found it was an active shooter situation with a suspect randomly firing at vehicles passing by with a handgun and a semi-automatic rifle.

"This was an active shooter with multiple weapons on the bridge, firing at cars with no particular association," Kitchens said.

At least seven bullets flew through the window of a Ford Taurus. Two other cars were shot. Investigators said a Fort Leavenworth soldier, who was in one of those vehicles, was wounded.

"There was an active-duty soldier assigned to Fort Leavenworth waiting in traffic behind the event who saw the event unfold and determined it was an active shooter," Kitchens said. "The soldier intervened by striking the shooter with his vehicle, causing him to be critically injured, ending the encounter with the active shooter and likely saving countless lives."

Kitchens said the suspected shooter is a Platte County, Missouri, resident.

"There doesn't appear to be a target," Kitchens said. "The person was simply, randomly firing at vehicles as they passed by."

Investigators are not sure yet what motivated the man to target random people. Detectives are looking into the shooter's history.
Posted by: g(r)omgoru || 05/28/2020 03:40 || Comments || Link || E-Mail|| [420 views] Top|| File under:
Science
Despite the Hype, Gilead's Remdesivir Will Do Nothing to End the Coronavirus Pandemic
[TheIntercept] Gilead Sciences' remdesivir has been heralded as our best hope in fighting the coronavirus pandemic. Unfortunately, the antiviral drug doesn't seem of much help to patients with Covid-19, the disease caused by the coronavirus. And while the company's clever rollout has generated excitement among investors, politicians, and the public, a combination of generic drugs that appears to be more effective in fighting the coronavirus has flown under the radar....

It is amid these feelings of scarcity and indebtedness that Gilead is setting the price for its antiviral medicine. The company, which has already arranged for distribution of remdesivir in 127 countries, is expected to begin selling it commercially as soon as June. And while a 10-day course of the drug, which was developed as a potential Ebola treatment with at least $79 million in U.S. government funding, costs only about $10 to produce, according to an estimate by the Institute for Clinical and Economic Review, its market price is expected to be several hundred times that amount.

Still, price gouging isn't what has many scientists upset about remdesivir. It's the fact that the coronavirus drug that has boosted hopes and sent Gilead's stock price (and according to some analysts, the entire stock market) soaring doesn't seem to do much for coronavirus patients.
Continued on Page 49
Posted by: Clem || 05/28/2020 00:00 || Comments || Link || E-Mail|| [73 views] Top|| File under:
Moderna Shares Tumble As Insiders Caught Running For The Exits
*Shrug* A lesson in the difference between stock speculators and long term investors. According to Forbes, Moderna is continuing steadily down the clinical testing path, but the stock price has been volatile. It should be noted that even after falling 40% from peak, the stock price is still more than twice the initial price offering of $22.

[Zero Hedge] In his classic book "the Intelligent Investor", Benjamin Graham, considered the founder of value investing, warned readers that evidence of company insiders and management selling large slugs of shares should be an immediate red flag for the discerning investor. If management seems more interested in cashing out than running the company, then they're likely prioritizing their own financial interests over the long-term viability of the company.

A little over a week ago, shares of American biotech stock Moderna soared more than 30% following a bullish statement on the company's vaccine results. A few days later, CNN reported that company insiders, including the company's chief medical officer and chief financial officer, cashed out some $30 million in options. CEO Stephane Bancel has also cashed out enough Moderna shares to cement his status as a billionaire.

The high-flying biotech stock was forced to reckon with the confidence-draining impact of insider sales when StatNews reported on Wednesday that insiders have sold more than $89 million in stock so far this year. Statnews didn't say where it obtained this info; that $89 million number is larger than the sales that have already been disclosed to the SEC.

Of course, insiders aren't the only ones cashing out: the White House's "Vaccine Czar" - formerly a board member at Moderna, which is working closely with the NIH - finally acquiesced to critics who insisted he should sell all of his Moderna options to avoid the appearance of a conflict. Of course, with the sales coming just hours after the stock's face-melting rally, the former big pharma exec pocketed ~$12 million.

The news, which follows a secondary offering by Moderna last week seemingly timed to take advantage of the rally, sent Moderna shares down 6.8% in premarket trading on Wednesday.
Posted by: Clem || 05/28/2020 00:00 || Comments || Link || E-Mail|| [187 views] Top|| File under:
Who's in the News
43
[untagged]
8
Sublime Porte
7
Commies
4
Govt of Iran
3
Govt of Pakistan
3
Govt of Syria
2
Houthis
1
al-Shabaab (AQ)
1
al-Qaeda
1
Govt of Sudan
1
Tin Hat Dictators, Presidents for Life,
1
Hezbollah
1
Palestinian Authority
1
al-Nusra
1
Taliban
1
Arab Spring
1
Boko Haram (ISIS)
Bookmark
E-Mail Me
The Classics
The O Club
Rantburg Store
The Bloids
The Never-ending Story
Thugburg
Gulf War I
The Way We Were
Bio
Merry-Go-Blog
Hair Through the Ages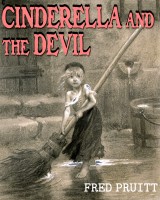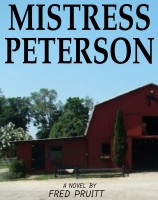 On Sale now!


A multi-volume chronology and reference guide set detailing three years of the Mexican Drug War between 2010 and 2012.

Rantburg.com and borderlandbeat.com correspondent and author Chris Covert presents his first non-fiction work detailing the drug and gang related violence in Mexico.

Chris gives us Mexican press dispatches of drug and gang war violence over three years, presented in a multi volume set intended to chronicle the death, violence and mayhem which has dominated Mexico for six years.
Click here for more information


Meet the Mods
In no particular order...


Steve White
Seafarious
Pappy
lotp
Scooter McGruder
john frum
tu3031
badanov
sherry
ryuge
GolfBravoUSMC
Bright Pebbles
trailing wife
Gloria
Fred
Besoeker
Glenmore
Frank G
3dc
Skidmark
Alaska Paul



Better than the average link...



Rantburg was assembled from recycled algorithms in the United States of America. No trees were destroyed in the production of this weblog. We did hurt some, though. Sorry.
3.235.45.196