Illegal Alien Charged with Sexually Assaulting Three Underage Girls
[BREITBART] An illegal alien charged with sexually assaulting three underage girls has pleaded not guilty


"Wudn't me."


and will head to a criminal trial in the coming months.

Hobil Bravo-Perez, a 20-year-old illegal alien from Mexico, was arrested last year for allegedly sexually assaulting three underage girls in Shawano County, Wisconsin. This month, Bravo-Perez pleaded not guilty to six counts of child sex crimes with pre-trial hearings beginning in July.

According to police, Bravo-Perez sexually assaulted a 15-year-old girl by forcing her to have sex with him after contacting her through social media. Bravo-Perez has said he paid the underage girl $50 for sex.

In a second case, police said Bravo-Perez sexually assaulted a 14-year-old girl on numerous occasions and physically beat the girl. A third underage girl, 12-years-old, told police she had sex with Bravo-Perez about seven times.

Bravo-Perez and one of his brothers, Edgar Bravo-Perez, are in the U.S. as illegal aliens, according to their brother Jorge Bravo-Perez. When investigated, police discovered that Bravo-Perez was in possession of two fake green cards and a fake Social Security number.

The Immigration and Customs Enforcement (ICE) agency has placed a detainer on Bravo-Perez so that if he is released from local custody at any time, he will be turned over to them for arrest and deportation.
Posted by: Fred || 05/27/2020 00:00 || Comments || Link || E-Mail|| [6484 views] Top|| File under:
-Short Attention Span Theater-
Bugatti: A victory lap around France's Alsace region (short video)
[France24] For almost 40 years, the automobile pioneer Ettore Bugatti designed exceptional cars in France's eastern Alsace region. "Nothing is too beautiful; nothing is too expensive" was his motto. At the age of 21, the Italian mechanics enthusiast was hired by an Alsatian industrialist. In 1909, he set up his own business in Molsheim. Today, a foundation is dedicated to him in the city centre and about 100 models can be seen in the giant automobile museum in nearby Mulhouse. FRANCE 24 takes you on a tour of the region, starting at a Bugatti workshop.
Posted by: Besoeker || 05/27/2020 05:29 || Comments || Link || E-Mail|| [6466 views] Top|| File under:
'Tequila Fairies' deliver thousands of bottles to out-of-work hospitality employees in Missouri and Kansas
[FoxNews] Who would have thought so many people would be interested in free booze during one of the most depressing eras in recent history?

The owners of a tequila brand say they've been mobbed with requests for free tequila after offering bottles of their spirits to restaurant and bar employees who are currently out of work in parts of Missouri and Kansas amid the coronavirus pandemic.

Bryce Lob and Zach Conley, the co-founders of Una Vida Tequila, had decided back in March to begin offering their spirits to laid-off or furloughed workers in the St. Louis and Wichita areas by first putting out the word to bar managers in St. Louis after Missouri closed off bars and restaurants to in-person dining. They had also shared news of their offer on their personal social media accounts, expecting only a few dozen responses.

"We have a stash of tequila, a personal inventory, that we use for events and tastings on the weekends. Obviously, with everything going on, we couldn't use it," Conley told Fox News.

Lob added that the majority of their initial requests came from friends in the industry who were supporting their brand from "day one." But after delivering a few bottles and tagging the recipients on social media, Lob and Conley said the news began to spread via word of mouth, and just "exploded from there."

To date, Lob, Conley and their media manager Oliver have personally delivered roughly 2,000 bottles to out-of-work hospitality employees in the St. Louis and Wichita areas. Each contactless delivery also comes with an accompanying thank-you note from the self-dubbed "tequila fairies."

Judging by the Una Vida website, it appears that that Lob and Conley's offer attracted interested parties from far and wide.

"Overnight, our 'Tequila Fairy' story blew up nationally," reads a message that greets visitors to the Una Vida website. "This is only meant for bar/restaurant workers who have been laid off in Missouri and Kansas. With it just being the two of us, we're doing our part in local communities. We apologize if you've seen this story on your local news networks in other areas. We physically can't drop off bottles all over the country and cannot ship alcohol. Believe us, if we could we would."

Even though they can't deliver outside of the St. Louis or Wichita areas, Lob and Conley told Fox News they hope their story inspires others to "help each other out during all of this" and "do what you can." Their distributor, Major Brands, was even inspired to chip in, donating bottles of Una Vida Tequila back to the company so they could continue their "tequila fairy" efforts.
Posted by: Skidmark || 05/27/2020 00:00 || Comments || Link || E-Mail|| [6471 views] Top|| File under:
Married Florida data scientist axed for refusing to alter COVID-19 stats was fired from university job
[Daily Mail, where America gets its news] ... for having affair with a student and charged with stalking, threatening him with revenge porn, writing a 342-page manifesto on their sex life

Rebekah Jones led a team of Florida Department of Health scientists and public health officers to create and design a comprehensive COVID-19 dashboard


The 30-year-old said in a May 5 email that she was fired for refusing to 'manually change data to drum up support for the plan to reopen'


But Florida Governor Ron DeSantis said that Jones was canned because of insubordination and called her 'disruptive'


DailyMail.com can reveal that she was fired in 2017 from Florida State University when she was a PhD student and instructor for having an affair with her student


Jones was charged with three counts of cyberstalking her student Garrett Sweeterman, then 21, who filed a restraining order against her


She allegedly created a 'revenge porn' website called SurvivingGarrett and sent the link to online boards focusing on women's issues and the #metoo movement


Jones posted at least 60 pages of a 342-page manifesto with a narrative of the affair with Sweeterman, including screen grabs of sexts between the two


She claims in the essay that the fling with Sweeterman led to a pregnancy. She gave birth to a little girl in mid-2018 and shares an eight-year-old son with her husband
Posted by: Skidmark || 05/27/2020 00:00 || Comments || Link || E-Mail|| [6501 views] Top|| File under:
-Signs, Portents, and the Weather-
New York health website deletes Cuomo's order linked to nursing home fatalities
[FoxNews] New York officials have scrubbed Gov. Andrew Cuomo's March 25 order requiring nursing homes to take in COVID-19 patients from the state health department website -- even as Cuomo's office insists that the order, which has been linked to thousands of nursing home deaths, remains in effect.

The web page that once contained the order now directs to a page indicating that the file is "not found." The archive indicates that the deletion occurred sometime after May 5, around the time that criticism over New York's nursing home fatalities intensified.

A copy of the page saved by the Internet archive Wayback Machine, however, shows that Cuomo's order stated: "No resident shall be denied readmission or admission to the NH [nursing home] solely based on a confirmed or suspected diagnosis of COVID-19. NHs [Nursing homes] are prohibited from requiring a hospitalized resident who is determined medically stable to be tested for COVID-19 prior to admission or readmission."

On May 10, Cuomo issued a new directive stating that hospitals cannot send patients back to nursing homes in the state unless they tested negative for the virus. The move appeared to largely invalidate the March 25 directive.

However, senior Cuomo communications director Peter Ajemian insisted in an email to Fox News that it was "not accurate" to state that Cuomo had "reversed" the March 25 order.

"He didn't reverse or rescind anything," Ajemian wrote at the time. "The order is still in effect. He did add a directive, this one directed at hospitals, saying they must test patients and the patients must be negative before being sent back to a nursing home. And he is requiring nursing homes to test staff twice a week."

Worrying new graphs show how coronavirus is STILL surging in many US states with infections spiking up to 900% in parts of Texas and Florida since April


It's easy to get excited when cherry-picking the data.


[Daily Mail, where America gets its news]

Researchers looked at infection and fatality rates from 116 counties in 33 states.


Harrison, Texas has seen daily cases increase from about 300 per 100,000 people in mid- April to 3,000 per 100,000 on May 22


Daily infections jumped in Clay County, Florida from 160 per 100,000 on April 1 to 800 on May 22


In Milwaukee, Wisconsin cases have increased by 360 percent, with spikes after the state Supreme Court struck down stay-at-home orders
Study Finds 42% of All US COVID-19 Deaths or Over 40,000 Deaths Were in Nursing Homes
Posted by: Skidmark || 05/27/2020 00:00 || Comments || Link || E-Mail|| [6468 views] Top|| File under:
Africa Subsaharan
China Builds Massive Spying Capacity in Africa
[Freebeacon] The Chinese government has established an unparalleled spying capacity in Africa by encouraging Chinese companies such as Huawei to construct government buildings across the continent, according to a recent report.

The report, published by the conservative Heritage Foundation, found that Chinese firms—many of which are state-owned or linked to the government—have built or renovated 186 government buildings in Africa. Many were constructed in the last two decades. Senior Policy Analyst Joshua Meservey, the report's author, said the buildings are "a likely vector for Chinese spying," given the Chinese government's history of using such buildings to spy on its inhabitants.

"Beijing may have better surveillance access to Africa than anywhere else in the world," the report reads. "The Chinese government could use the information it harvests to advantage its companies competing against American and other firms, glean insights into U.S. security assistance and counterterrorism programs, and recruit or influence senior African government officials."

The report comes at a time of heightened U.S. interest in China's activities in Africa, where the communist regime has undertaken hundreds of infrastructure projects in a bid for influence. The U.S.-China Economy and Security Review Commission—a bipartisan body sanctioned by Congress to research China-related issues—held a full-day hearing earlier this month to evaluate China's strategic aims in Africa.

"The Chinese development model [in Africa] often serves to enrich the PRC and expand its perceived sphere of influence," Christopher Maloney, a senior official at the U.S. Agency for International Development, said during the hearing.

Concerns about China-built government buildings first surfaced in 2018, after reports that the African Union headquarters' China-built databank was sending all of its stored information to a Shanghai server every evening. The database was built by Huawei, a federally indicted Chinese tech giant widely accused of acting as a Trojan horse for Chinese spying.
Posted by: Besoeker || 05/27/2020 01:11 || Comments || Link || E-Mail|| [6483 views] Top|| File under: Commies
China-Japan-Koreas
Thousands of Chinese Troops Flood Border with India as Tensions Rise
[Breitbart] Up to 5,000 Chinese troops are now massed along the disputed Ladakh border with India, and according to Indian officials, not all of them are staying on China's side of the Line of Actual Control (LAC).

Tensions along the border have grown steadily over the past three weeks, following the latest in a bizarre series of fistfights and rock-throwing incidents between Indian and Chinese soldiers.

Indian media outlets have a habit of describing the opposing troops as "eyeball-to-eyeball" in key locations along the LAC, a phrase that captures both their proximity to each other and the amount of angry glaring each side is directing at the other. The Hindustan Times reported on Tuesday:
Continued on Page 49
Posted by: trailing wife || 05/27/2020 03:55 || Comments || Link || E-Mail|| [6465 views] Top|| File under: Commies
Scale-up battle preparedness, #Xi tells #Chinese military

Xi, 66 who is also the General Secretary of the ruling Communist Party of China (CPC) and head of the two-million-strong military with prospects of lifelong tenure in power, made the remarks while attending a plenary meeting of the delegation of the People's Liberation Army (PLA) and People's Armed Police Force during the current parliament session being held here.
Posted by: 3dc || 05/27/2020 01:38 || Comments || Link || E-Mail|| [6475 views] Top|| File under: Commies
Economy
Trump slashes cost of insulin for Medicare enrollees to $35 a month
[NYPost] President Trump on Tuesday will announce a prescription plan drastically reducing the cost of insulin for American seniors who rely on Medicare.

The deal struck with the nation's insulin manufacturers and health care providers will limit the co-pay for a month's supply of insulin to $35 — a 66 percent reduction to current costs, White House counselor Kellyanne Conway said.

The initiative will apply to the 1 in 3 Medicare enrollees who have diabetes, which is approximately 3 million people.

The plan, effective from January 2021, will save seniors approximately 56 percent or an average of $446 each year in insulin co-pays, said Seema Verma, administrator of the Centers for Medicare and Medicaid Services.


But is this a cut in total price or just the out-of-pocket cost to patients, a larger balance now being picked up by the government? Either way, the announcement will get the attention of older voters...
Posted by: g(r)omgoru || 05/27/2020 10:15 || Comments || Link || E-Mail|| [6471 views] Top|| File under:
U.S. mortgage applications rise for sixth straight week
WASHINGTON (Reuters) - U.S. applications for home mortgages jumped last week, in a sixth straight weekly increase, suggesting the housing market could lead the economy's recovery from the novel coronavirus crisis even as high unemployment is expected to linger.

The Mortgage Bankers Association (MBA) said on Wednesday its seasonally adjusted Purchase Index increased 8.6% from a week earlier. On an unadjusted basis, the index rose 7.4% from the prior week and was 9% higher compared to the same week a year ago. It was the sixth consecutive weekly gain and a 54% surge since early April.

"The home purchase market continued its path to recovery as various states reopen, leading to more buyers resuming their home search," said Joel Kan, MBA's associate vice president of economic and industry forecasting. "The purchase loan amount has increased steadily in recent weeks and is now at its highest level since mid-March."

The sustained gains in mortgage applications suggest a jump in first-time buyers of both new and previously owned homes in April was probably not a fluke. Homebuilder sentiment also improved in May.

The housing market has a giant footprint on the economy, which contracted at its deepest pace in the first quarter since the Great Recession and lost at least 21.4 million jobs in March and April as states and local governments took drastic measures to slow the spread of COVID-19, the respiratory illness caused by the virus. Rising demand for home loans offers hope the economic slump is close to bottoming as businesses reopen.

"While there could remain downward pressures on housing demand overall this year from still-high unemployment, we would not be surprised to see a potential overshoot of pre-COVID level of housing demand if temporarily postponed activity resumes in the coming months," said Veronica Clark, an economist at Citigroup in New York.
Posted by: Besoeker || 05/27/2020 08:15 || Comments || Link || E-Mail|| [6467 views] Top|| File under:
Home Front: Politix
Dems' Nov. Nightmare: Obama Economic Advisor predicts
[Politico] In early April, Jason Furman, a top economist in the Obama administration and now a professor at Harvard, was speaking via Zoom to a large bipartisan group of top officials from both parties. The economy had just been shut down, unemployment was spiking and some policymakers were predicting an era worse than the Great Depression. The economic carnage seemed likely to doom President Donald Trump's chances at reelection.

Furman, tapped to give the opening presentation, looked into his screen of poorly lit boxes of frightened wonks and made a startling claim.

"We are about to see the best economic data we've seen in the history of this country," he said.

The former Cabinet secretaries and Federal Reserve chairs in the Zoom boxes were confused, though some of the Republicans may have been newly relieved and some of the Democrats suddenly concerned.

"Everyone looked puzzled and thought I had misspoken," Furman said in an interview. Instead of forecasting a prolonged Depression-level economic catastrophe, Furman laid out a detailed case for why the months preceding the November election could offer Trump the chance to brag — truthfully — about the most explosive monthly employment numbers and gross domestic product growth ever.

Posted by: Lex || 05/27/2020 00:00 || Comments || Link || E-Mail|| [6482 views] Top|| File under:
Israel-Palestine-Jordan
Israel is opening: The latest COVID-19 restrictions and how to keep them
[Jpost] The country's coronavirus restrictions are lifting fast, leaving the public with many questions regarding what can be done, when and how.

"We received a lot of joyful news today," Prime Minister Benjamin Netanyahu said late Tuesday night as the government approved lifting more coronavirus regulations. "Drink a cup of coffee and a beer too," he encouraged. "Go out and make a living."

But the prime minister also said that the Health Ministry was closely monitoring the coronavirus spread to ensure that the number of active coronavirus cases in Israel did not rise too quickly as restrictions were lifted. In the 24 hours between May 25 and 26, some 32 new people were diagnosed with the virus - the highest number in at least a week. Moreover, the number of intubated cases increased by four people, topping 30 for the first time this week.

The following are the latest set of coronavirus restrictions, according to the Health Ministry:
Posted by: g(r)omgoru || 05/27/2020 03:56 || Comments || Link || E-Mail|| [6465 views] Top|| File under:
Hundreds of young Americans have now been killed by the coronavirus, data shows
[WashingtonPost] He also was among at least 759 people under age 50 across the United States who have perished amid the deepening pandemic, according to a Washington Post analysis of state data. These deaths underscore the tragic fact that while the novel coronavirus might be most threatening to the old and compromised, no one is immune.

For the very young — people under the age of 20 — death is extremely rare in the current pandemic. But it happens: The Post identified nine such cases.

The risk appears to rise with every decade of age. The Post found at least 45 deaths among people in their 20s, at least 190 deaths among people in their 30s, and at least 413 deaths among people in their 40s.

Determining a precise number for each category is difficult because of the divergent ways states present age groups.

Shawn Evans, attending emergency physician and director of resuscitation at Scripps Memorial Hospital La Jolla, said the vast majority of young people who contract the disease fare well and recover. But for a minority, it appears to cause a unique change in the blood's oxygen-carrying hemoglobin cells.

"Young people who are otherwise fit can tolerate this longer, but at the expense of their heart and their pulmonary functions," said Evans, who likened some of the symptoms in younger people to prolonged carbon monoxide exposure.

He said younger patients he has seen tend to come in later, after battling the disease at home for longer. But for those who take a tragic turn, it often happens quickly.

"When they do deteriorate, they do so much more dramatically," he said.

In those cases, Evans said, the lack of oxygen makes the right side of the heart work extra hard, which leads to pulmonary hypertension. "The lungs clamp down. They can't get blood flow into the lungs."

What has profoundly struck Evans and his colleagues is the seeming randomness of the type of young people who are unable to fight off the disease.

"A very fit 30-year-old triathlete is just as vulnerable as a chess-playing 45-year-old who gets no exercise," he said. "We just don't know who it is that this virus carries the master key to."

Jean-Laurent Casanova, an investigator at the Howard Hughes Medical Institute and physician at Rockefeller University Hospital, suspects vulnerability to the virus among some young people may be partly encoded in their DNA.

For more than two decades, Casanova has studied "inborn errors of immunity," or genetic conditions that make people susceptible to certain diseases. These conditions — often caused by a single mutation in a single gene — can hinder the immune system's response to a particular virus or bacteria, explaining why a subset of seemingly healthy young people get extremely sick.

In 2015, his lab discovered a toddler with a life-threatening case of influenza had a mutation in the gene that codes for a specific type of immune protein that warns cells of an attack. When the researchers genetically engineered mice to have that same mutation, they found the mice were significantly more vulnerable to the virus.

Now, Casanova is collecting genetic material from young people in more than 100 countries who have fallen severely ill with the coronavirus. His hope is that the genomes will reveal "candidate" mutations that might explain susceptibility to the virus.

"Step one is to understand," Casanova said. But if he can identify a mutation and test it in the lab, "step two is: How can you prevent it, how can you fix it?"

Illnesses caused by inborn errors of immunity are helpful for understanding the behavior of a virus, he said, because they are "clean cases," uncomplicated by age or underlying conditions. And they can often provide clues in the search for a cure.

For example, Casanova has found people are more susceptible to tuberculosis when they have a pair of mutations that cause low levels of gamma interferon, a protein that fights the genus of bacteria that causes TB. Fortunately, he said, gamma interferon has been available as a drug for more than 30 years, making it a promising potential treatment for the disease.
Posted by: g(r)omgoru || 05/27/2020 03:20 || Comments || Link || E-Mail|| [6478 views] Top|| File under:
Government
NSA's phone-tracking program is FAR more extensive than anyone knew
[Daily Mail, where America gets its news] ...says investigative journalist who exposed classified documents from whistleblower Edward Snowden
Ex-NSA contractor Edward Snowden shared thousands of classified documents about US surveillance programs with journalist Barton Gellman in 2013


One of those documents revealed that the NSA was tracking phone calls made by Americans inside the US


In an excerpt from his new book, Dark Mirror, Gellman lays out how the tool at the heart of the program works in unprecedented detail


The tool, Mainway, secretly scoured billions of phone records a day for years


It cultivated a database that was 'preconfigured to map anyone's life at the touch of a button', Gellman writes


The program was scaled back significantly in the wake of the Snowden leak, but a more restrained version is still in effect today


Though the NSA insists that the database is only used to investigate terrorists, Gellman raises concerns about how easily it could be abused
Posted by: Skidmark || 05/27/2020 00:00 || Comments || Link || E-Mail|| [6469 views] Top|| File under:
Who's in the News
32
[untagged]
10
Sublime Porte
5
Commies
3
Arab Spring
3
Islamic State
3
Govt of Iran
2
al-Qaeda
2
Govt of Syria
1
Taliban
1
al-Nusra
1
Govt of Pakistain Proxies
1
Hamas
Bookmark
E-Mail Me
The Classics
The O Club
Rantburg Store
The Bloids
The Never-ending Story
Thugburg
Gulf War I
The Way We Were
Bio
Merry-Go-Blog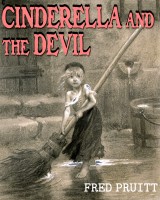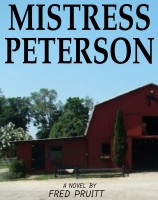 On Sale now!


A multi-volume chronology and reference guide set detailing three years of the Mexican Drug War between 2010 and 2012.

Rantburg.com and borderlandbeat.com correspondent and author Chris Covert presents his first non-fiction work detailing the drug and gang related violence in Mexico.

Chris gives us Mexican press dispatches of drug and gang war violence over three years, presented in a multi volume set intended to chronicle the death, violence and mayhem which has dominated Mexico for six years.
Click here for more information


Meet the Mods
In no particular order...


Steve White
Seafarious
Pappy
lotp
Scooter McGruder
john frum
tu3031
badanov
sherry
ryuge
GolfBravoUSMC
Bright Pebbles
trailing wife
Gloria
Fred
Besoeker
Glenmore
Frank G
3dc
Skidmark
Alaska Paul



Better than the average link...



Rantburg was assembled from recycled algorithms in the United States of America. No trees were destroyed in the production of this weblog. We did hurt some, though. Sorry.
18.204.2.231

Help keep the Burg running! Paypal: