-Lurid Crime Tales-
Man who filmed Ahmaud Arbery's death used vehicle to 'confine' and 'detain' him
[ABC] GLYNN COUNTY, Ga. -- The Georgia Bureau of Investigation has released warrants for the third man arrested in the murder of 25-year-old Ahmaud Arbery.

William "Roddie" Bryan, Jr., 50, was arrested May 21. He's charged with felony murder and criminal attempt to commit false imprisonment.

Warrants for Bryan's arrest released May 22 state Arbery was killed at the intersection of Satilla Dr. and Holmes Dr. in Brunswick between 1 p.m. and 1:20 p.m. on February 23.
Posted by: Besoeker || 05/24/2020 09:17 || Comments || Link || E-Mail|| [150 views] Top|| File under:
-Short Attention Span Theater-
Myrtle Beach, S.C. criminal activity is totally out of control
MYRTLE BEACH, S.C. (WPDE) — Myrtle Beach Police are investigating a shooting that occurred just after 12:30 am on Sunday, according to Cpl. Thomas Vest.

Officers responded to shots fired call at 12th Avenue North and Ocean Boulevard, where they found several people who had been injured, according to Cpl. Thomas Vest.

He said officers are still looking for those involved in the shooting.
Posted by: Besoeker || 05/24/2020 09:11 || Comments || Link || E-Mail|| [131 views] Top|| File under:
CMP Rifle Stores to Open June 4th By Appointment Only
[CMP] The Civilian Marksmanship Program's North and South rifle stores will open June 4 by limited-visitation appointments. On Tuesday, May 26th, rifle buyers can begin scheduling appointments to shop at either the Ohio and or the Alabama store. In compliance with government COVID-19 restrictions, the CMP will be controlling the number of customers in each store.

Those wanting to make shopping appointments will need to call the CMP's national hotline for store reservations at 419-635-2111. Operators will be available to make appointments at the CMP North store between 8 a.m. and 4:30 p.m. EDT, and at the CMP South store between 7 a.m. and 3:30 p.m. CDT.
Posted by: Besoeker || 05/24/2020 00:00 || Comments || Link || E-Mail|| [122 views] Top|| File under:
Trump donates quarterly paycheck to HHS to study coronavirus treatments
[WashingtonExaminer] President Trump continued to donate his presidential salary by signing over his latest paycheck to the Department of Health and Human Services.

White House press secretary Kayleigh McEnany announced the donation during a

presser

on Friday, noting that the president earmarked the donation to go toward further research on treatments for the coronavirus (aka COVID19 or Chinese Plague)
...the twenty first century equivalent of bubonic plague, only instead of killing off a third of the population of Europe it kills 3.4 percent of those who notice they have it. It seems to be fond of the elderly, especially Iranian politicians and holy men...
"I want to note the president, as you all are well aware, donates his salary to various initiatives and parts across the federal government. In this quarter, he will be donating his salary to HHS, Health and Human Services, to develop new therapies for treating and preventing COVID-19 so that we can safely reopen," McEnany said.

The president has made his quarterly donation of $100,000 to several government initiatives that he values, including a payment to the Department of Homeland Security to build the southern border wall and a donation to the Office of the Assistant Secretary of Health to combat opioid addiction. In March, Trump gave his first quarterly paycheck of 2020 to HHS to help the department work to contain the coronavirus.
Posted by: trailing wife || 05/24/2020 00:00 || Comments || Link || E-Mail|| [46 views] Top|| File under:
Georgia's Giant Lizard Invaders
[Garden & Gun] Reaching lengths of four feet, with distinctive black and white coloring, it's safe to say an adult tegu stands out in a Georgia pine forest. Popular in the pet trade and native to Brazil, Paraguay, Uruguay, and Argentina, these predatory lizards are the most recent on the list of invasive species that could pose big problems for Southern ecosystems. The good news? It might still be early enough to stop them.

"When these lizards get too large, people just release them," says Dr. Chris Jenkins of the Orianne Society, an amphibian and reptile conservation group based in Tiger, Georgia. Released pet tegus are the most likely cause of the populations that have cropped up in southeastern portions of the state over the last few years, prompting a recent warning from the Georgia Department of Natural Resources, which is spearheading an effort to eradicate the invaders. Once in the wild, the reptiles are well suited to establishing a foothold. "Tegus can live in a lot of places, and they eat a lot of things," says Georgia DNR biologist Daniel Sollenberger. Jenkins adds that their large size enables them to cover long distances, and that they have a high reproductive output, with females laying clutches of thirty eggs on average.
Posted by: Besoeker || 05/24/2020 02:51 || Comments || Link || E-Mail|| [288 views] Top|| File under:
Coronavirus roundup


Coronavirus cases pass 5.25 million worldwide
[IsraelTimes] The number of coronavirus cases recorded worldwide has passed 5.25 million, more than two thirds of them in Europe and the United States, according to an official tally.

There are now 5,250,658 cases officially recorded, with 339,172 deaths attributed to the virus. Europe is the hardest-hit continent, with 2,003,510 cases and 173,186 deaths, while the United States is the worst-hit country, with 1,604,879 cases and 96,125 deaths.

These latest figures mean that the number of recorded cases worldwide has doubled in a month, and that 250,000 new cases have been recorded in less than three days.

The region that is seeing the swiftest rise in cases is now Latin America and the Caribbean, which saw 33,719 recorded on Friday — against 28,647 in the United States and Canada, which was previously where new recorded cases were appearing fastest.

US borders with Canada, Mexico closed another month
[IsraelTimes] The US government has extended for another month restrictions on non-essential travel across the borders with Canada and Mexico to help stop the spread of the novel coronavirus.

The US Department of Homeland Security says the closure, first ordered on March 20 and due to expire Wednesday, will be extended until June 22 and reviewed every 30 days.

Number of COVID-19 patients in France continues to slide
[AlAhram] The number of people in hospital with coronavirus in France fell by 205 to 17,178 on Saturday, continuing a gradual decline that has lasted more than five weeks since a high of 32,292 on April 14.

The number of people in intensive care fell by 36 or 2.1% to 1,665.

France did not publish a revised number of deaths on Saturday and said the COVID-19 toll will be updated on Monday. As of Thursday, a total of 28,215 people had died from the virus.


Europe's coronavirus cases top two million
[IsraelTimes] More than two million cases of the new coronavirus have been officially declared in Europe, nearly two-thirds of which were reported in Russia, the United Kingdom, Spain, Italy and France, according to an official tally.

With at least 173,133 deaths out of 2,001,995 cases, Europe is the continent most affected by the pandemic.

Worldwide, a total of 5,244,616 cases, including 339,011 deaths, have been recorded.

Russia is the European country with the highest number of cases (335,882 with 3,388 deaths) and a daily increase of about 10,000 new cases reported since the beginning of May.

The United Kingdom (257,154 cases with 36,675 deaths), Spain (234,824 cases with 28,628 deaths), Italy (229,327 cases with 32,735 deaths) and France (182,219 cases with 28,289 deaths) are the other four worst-hit European countries.

The tallies, using data collected by AFP from national authorities and information from the World Health Organization (WHO), probably reflect only a fraction of the actual number of infections.

Many countries are testing only symptomatic or the most serious cases.

Posted by: trailing wife || 05/24/2020 00:00 || Comments || Link || E-Mail|| [91 views] Top|| File under:
Virus accelerates across Latin America, India, Pakistan
[AlAhram] New coronavirus (aka COVID19 or Chinese Plague)

...the twenty first century equivalent of bubonic plague, only instead of killing off a third of the population of Europe it kills 3.4 percent of those who notice they have it. It seems to be fond of the elderly, especially Iranian politicians and holy men...
cases dropped to zero in China for the first time Saturday but surged in India and overwhelmed hospitals across Latin America - both in countries lax about lockdowns and those lauded for firm, early confinement. The virus hit a reopened church in Germany and probably a restaurant, too.

The pandemic's persistence stymied authorities struggling to keep people safe and revive their economies at the same time, disrupting the Memorial Day weekend in the United States and collective celebrations around the

Moslem

world marking the end of the holy month of Ramadan.
Continued on Page 49
Posted by: trailing wife || 05/24/2020 00:00 || Comments || Link || E-Mail|| [80 views] Top|| File under:
Canada: 81 percent of Coronavirus Deaths are in Nursing Homes
Gov. Andrew "Fredo II" Cumho is there too?

[21stCenturyWire] From the beginning of the Coronavirus mass panic, one the main talking points for western governments was that "No one is immune. The disease can kill anyone at any time." Various versions of this propaganda set piece were used and recycled across all media platforms, whereby government's intention was actually to scare the public into accepting 'lockdown' or the shutdown of society and the economic, supposedly in order to "save lives." However, after a number of weeks that fear narrative is rapidly collapsing as real data and evidence comes flowing in — which shows that the overwhelming majority of public were never at any serious risk of dying from COVID-19. In Europe, the UK and in the US, the overwhelming majority of COVID fatalities have been with elderly persons, and within that demographic nearly all have been from care homes. This fact alone destroys western governments' case for sweeping lockdown policies and school closures.

A new report citing Canada's Chief Public Health Officer Theresa Tam, confirms that among Canada's coronavirus fatalities, 81 percent were in nursing homes — affecting the elderly with long-term chronic health conditions.

This rate is nearly double the rate of that in the US as a whole, but is comparable to data from some individual states including two 'hot spots' in the US, Washington state and New York State.

A Yale professor recently described the US nursing home death rate as 'staggering', showing how more than half of all deaths in 14 US states from elderly care facilities. Similarly, countries like Scotland saw half of all deaths from care homes.

The report describes one Toronto facility, 100 people including 40 staff members are currently battling the coronavirus, and another 57 residents are said to have already have died of it, said the Washington Post.


According to those familiar with the case, cramped buildings and employees doing part-time shifts and traveling between several care facilities in order to make a living were two chief factors thought to have contributed to heavy outbreaks in assisted living facilities.



Posted by: Clem || 05/24/2020 00:00 || Comments || Link || E-Mail|| [175 views] Top|| File under:
Africa North
Egypt producing 7.2 bcf per day of natural gas: Cabinet
[AlAhram] Egypt's production of natural gas stands at an average of 7.2 billion cubic feet (bcf) per day, the cabinet said in a statement on Saturday.

Production stood at 7 bcf last September, up from 6.8 bcf at the end of June 2019.

Rapid growth in Egypt's natural gas supplies over recent years turned it from a net importer to exporter in late 2018.

In January, Egypt began importing gas from Israel as part of efforts to turn itself into a regional gas hub.
Posted by: trailing wife || 05/24/2020 00:00 || Comments || Link || E-Mail|| [87 views] Top|| File under:
Africa Subsaharan
New Report Reveals China's Massive Surveillance Build-Up in Africa
[LI] China is running a massive surveillance network in Africa, reveals a new report published by the Heritage Foundation, a Washington, D.C.-based think tank. The intelligence gathering operation was most likely run through State-owned Chinese companies involved in building critical government infrastructure. These firms have built or renovated around 186 top government buildings and 14 sensitive governmental telecommunication networks across the African continent, which include a number of presidential palaces, parliaments, and military installations.

Communist China is likely using this intelligence leverage to gain influence over African governments and recruit assets, the 23-page report warned. According to the report's findings, Beijing could also be using this network to gain intelligence on rival U.S. companies, and insights into U.S. diplomatic strategies and military counterterrorism operations."Beijing likely uses surveillance to, among other things, advantage its companies competing for contracts, spy on U.S. officials, and influence African officials" the report cautioned.


Posted by: Besoeker || 05/24/2020 02:06 || Comments || Link || E-Mail|| [188 views] Top|| File under: Commies
Arabia
End of the dream-job era in the Arabian Gulf
From a week ago, but I think still interesting.

[AlAhram] The Covid-19 pandemic has led to growing pressure for the wealthy Gulf states to deport expatriate workers.

The presence of voices in the Gulf against the expatriate communities that make up the majority of the populations of many of the states in the region are not unprecedented, but with the coronavirus (aka COVID19 or Chinese Plague)

...the twenty first century equivalent of bubonic plague, only instead of killing off a third of the population of Europe it kills 3.4 percent of those who notice they have it. It seems to be fond of the elderly, especially Iranian politicians and holy men...
pandemic and its economic consequences, exacerbated in the Gulf by a sharp drop in oil prices, such voices are becoming louder and more widespread.
Continued on Page 49
Posted by: trailing wife || 05/24/2020 00:00 || Comments || Link || E-Mail|| [186 views] Top|| File under:
Bangladesh
Community medical officer sexually assaults minor in Tangail hospital
[Dhaka Tribune] A girl was allegedly sexually assaulted by a sub assistant community medical officer (SACMO), when she went to receive treatment at a Tangail hospital.

The girl is a fourth grade school student.

The incident took place in Basail Upazila Health Complex on Friday after the girl was escorted by her mother to the hospital for ear treatment.

The accused SACMO Subodh Kumar Das was beaten by locals after the girl's mother protested the incident of her child's assault.

Keeping the girl to Subodh's supervision, her mother went outside the hospital to exchange larger bills into smaller ones to pay medical fees, said the girl's mother.

Taking the opportunity, Subodh groped the girl, and her mother protested after she came back and got to know about the incident, the girl's mother further said.

However,


the difference between stupidity and genius is that genius has its limits...


Subodh denied the allegations.
No, no! Certainly not!
against him.

Upazila Health and Family Planning Officer Dr Firozur Rahman said arrangements will be made to transfer the accused medical officer.

When asked if an investigation will be launched into the matter, Basail Upazila Nirbahi Officer Shamsun Nahar said the hospital authorities will take necessary actions as no complaints were filed to the upazila administration regarding the matter.
Posted by: Fred || 05/24/2020 00:00 || Comments || Link || E-Mail|| [73 views] Top|| File under:
China-Japan-Koreas
'We have to resist': Hundreds in Hong Kong protest China's proposed security measures for city
[France24] Hundreds of people protested in Hong Kong on Sunday against Beijing's controversial new plan to directly impose national security laws on the city, where a tight police presence guarded China's representative office in the financial hub.

The rally came as the city's government sought to reassure the public and foreign investors over the tough security laws proposed by Beijing that sent a chill through financial markets and drew a swift rebuke from foreign governments, international human rights groups and some business lobbies.

Protesters gathered in the bustling shopping district of Causeway Bay where police conducted stop-and-search operations and warned people not to violate a ban on gatherings of more than eight people, imposed to curb the spread of coronavirus.

"Now is the beginning of the end and time is really running out in Hong Kong, and that's the reason for us, even under the outbreak of COVID-19. We still need to gather our strength to protest," said democracy activist Joshua Wong.

In drafting the legislation, which could see the setting up of Chinese government intelligence agencies in the global financial centre, Beijing plans to circumvent Hong Kong's lawmaking body, the Legislative Council.

The move has sparked concerns over the fate of the "one country, two systems" formula that has governed Hong Kong since the former UK colony's return to Chinese rule in 1997. The arrangement guarantees the city broad freedoms not seen on the mainland, including a free press and independent judiciary.
Posted by: Besoeker || 05/24/2020 02:59 || Comments || Link || E-Mail|| [138 views] Top|| File under: Commies
US adding 33 Chinese companies, institutions to economic black list
[Jpost] The US Commerce Department said on Friday it is adding 33 Chinese companies and other institutions to an economic blacklist for human rights
...which are usually entirely different from personal liberty...
violations and to address US national security concerns involving weapons of mass destruction and other military activities.

The department said it was sanctioning nine companies and institutions saying they were "complicit in human rights violations and abuses committed in China's campaign of repression, mass arbitrary detention, forced labor and high-technology surveillance against Uighurs" and others.

The government cited seven commercial entities for enabling China's high-technology surveillance. The Commerce Department also added 24 governmental and commercial organizations to the economic list for supporting procurement of items for use by the Chinese military.
Posted by: trailing wife || 05/24/2020 01:03 || Comments || Link || E-Mail|| [141 views] Top|| File under: Commies
Kim Jong Un makes appearance at military meeting, state media reports
Ah, but is it the real one or one of the body doubles?
[NY Post] North Korean dictator Kim Jong Un has emerged in public for the first time since May 1, hosting a military meeting, state media KCNA reported, according to Reuters.


If he sees his shadow, 10 more years of famine


"Set forth at the meeting were new policies for further increasing the nuclear war deterrence of the country and putting the strategic armed forces on a high alert operation," KCNA said.

Photos show a robust-looking Kim sitting at an oversize desk, a white mug in front of him, presiding over rows of attendees.


Uh huh. No reason State Media would lie, right?


The Hermit Kingdom leader's last appearance ‐ after being rumored to be sick or even dead ‐ was to cut the ribbon for the opening of a fertilizer factory.

There was more speculation this week about Kim's whereabouts after his supreme commander emblem had been erased from North Korean TV.

Some surmised that Kim may have been merely holing up in his lavish seaside estate .
Posted by: Frank G || 05/24/2020 00:00 || Comments || Link || E-Mail|| [113 views] Top|| File under: Commies
Europe
EU Planning "Vaccination Passport" Since 2018
[Off-Guardian] A report published by the European Commission in late 2019 reveals that the EU has been looking to increase the scope and power of vaccination programmes since well before the current "pandemic".

The endpoint of the Roadmap is, among many other things, to introduce a "common vaccination card/passport" for all EU citizens.

This proposal will be appearing before the commission in 2022, with a "feasibility study" set to run from 2019 through 2021 (meaning, as of now, it's about halfway through).

To underline the point: The "vaccination roadmap" is not an improvised response to the Covid19 pandemic, but rather an ongoing plan with roots going back to 2018, when the EU released a survey of the public's attitude toward vaccines titled "2018 State of Vaccine Confidence"

On the back of this research, the EU then commissioned a technical report titled "Designing and implementing an immunisation information system", on – among other things – the plausibility of an EU-wide vaccination monitoring system.

In the 3rd quarter of 2019 these reports were all combined into the latest version of the the "Vaccination Roadmap", a long-term policy plan to spread vaccine "awareness and understanding" whilst counteracting "vaccine myths" and combatting "vaccine hesitancy".

You can read the entire report here, but below are some of the more concerning highlights [emphasis throughout is ours]:

"Examine the feasibility of developing a common vaccinationcard/passport for EU citizens"
"Develop EU guidance for establishing comprehensive electronic immunization information systems for effective monitoring of immunization programmes."
"overcome the legal and technical barriers impeding the interoperability of national immunisation information systems"

On the 12th September 2019, at the joint EU-WHO "Global Vaccination Summit", they announced the "10 Actions Towards Vaccination for All", which cover much of the same ground.

One month later, in October 2019, Event 201 was held.

For those who don't know, Event 201 was a simulated pandemic exercise focusing on a zoonotic novel coronavirus originating in bats. It was sponsored by Johns Hopkins Center for Health Security, the World Economic Forum, and the Bill & Melinda Gates Foundation.

The result of the simulation was seven key suggestions.

In November of 2019, these suggestions were published as a "call to action".

One month later, China reported the first cases of Covid19.

To be clear here (and forestall any below-the-line arguments): this is not about vaccines, their effectiveness, safety or lack thereof.

The point is that proposed COVID countermeasures, which have been presented to the public as emergency measures thought up on the fly by panicking institutions, have in fact existed since before the emergence the disease.

They already wanted to monitor your vaccination records and tie that to your passport, introduce mandatory vaccinations and clampdown on "misinformation". They just didn't have a reason yet.

This was a situation which required a crisis and, fortuitously, it got one.

The exact ratio of contrivance to happenstance will never be known. What we DO know, at this point, is that Sars-Cov-2 is nothing like the threat originally reported, they admit as much themselves.

We also know they keep churning out the fear anyway.

And, thanks to documents like this, maybe now we're starting to see why.
Posted by: Clem || 05/24/2020 09:51 || Comments || Link || E-Mail|| [112 views] Top|| File under:
Ukrainian MP Found Dead With Gunshot Wound To The Head
[Zero Hedge] Ukrainian MP Valery Davydenko of the Dovira faction was found dead in his office bathroom with a gunshot wound to the head, according to a post by MP Ilya Kiva on his Facebook page and confirmed by local media.

"His body with a gunshot wound has just been found in the office of an MP Valeriy Davydenko. The circumstances are being investigated," he wrote.

According to the Ukrainian Truth news agency, a weapon was found near the body.

"The body of MP Valeriy Davydenko was found in the toilet in his own office with a fatal gunshot wound to the head. An investigative police group is working at the scene," said Deputy Interior Minister Anton Herashchenko, who added "Police and prosecutors will check all possible versions of the tragedy."

Davydenko was a defendant in several corruption cases - including the theft of funds from the country's Agriculture Fund. In February, 2014, Davydenko and Borys Prykhodko - another MP from the Dovira faction, were accused of embezzling US$75 million while Prykhodko was the First Deputy Governor of the National Bank of Ukraine.

Following Davydenko's death, ex-People's Deputy Ihor Mosiychuk called for the immediate arrest of Prykhodko, who he called the "accomplice in the theft of the agrarian fund."
Posted by: Clem || 05/24/2020 00:00 || Comments || Link || E-Mail|| [209 views] Top|| File under:
Home Front: Politix
Guccifer 2.0's Hidden Agenda
[ConsortiumNews] Why would an alleged GRU officer supposedly part of an operation to deflect Russian culpability suggest that Assange "may be connected with Russians?", asks Tim Leonard.

In December, I reported on digital forensics evidence relating to Guccifer 2.0 and highlighted several key points about the mysterious persona that Special Counsel Robert Mueller claims was a front for Russian intelligence to leak Democratic Party emails to WikiLeaks:

Guccifer 2.0 fabricated evidence to claim credit for hacking the DNC (using files that were really Podesta attachments).


Guccifer 2.0's Russian breadcrumbs mostly came from deliberate processes & needless editing of documents.


Guccifer 2.0's Russian communications signals came from the persona choosing to use a proxy server in Moscow and choosing to use a Russian VPN service as end-points (and they used an email service that forwards the sender's IP address, which made identifying that signal a relatively trivial task.)


A considerable volume of evidence pointed at Guccifer 2.0's activities being in American timezones (twice as many types of indicators were found pointing at Guccifer 2.0's activities being in American timezones than anywhere else).


The American timezones were incidental to other activities (eg. blogging, social media, emailing a journalist, archiving files, etc) and some of these were recorded independently by service providers.


A couple of pieces of evidence with Russian indicators present had accompanying locale indicators that contradicted this which suggested the devices used hadn't been properly set up for use in Russia (or Romania) but may have been suitable for other countries (including America).

On the same day that Guccifer 2.0 was plastering Russian breadcrumbs on documents through a deliberate process, choosing to use Russian-themed end-points and fabricating evidence to claim credit for hacking the DNC, the operation attributed itself to WikiLeaks.

This article questions what Guccifer 2.0's intentions were in relation to WikiLeaks in the context of what has been discovered by independent researchers during the past three years.

TIMING
On June 12, 2016, in an interview with ITV's Robert Peston, Julian Assange confirmed that WikiLeaks had emails relating to Hillary Clinton that the organization intended to publish. This announcement was prior to any reported contact with Guccifer 2.0 (or with DCLeaks).

On June 14, 2016, an article was published in The Washington Post citing statements from two CrowdStrike executives alleging that Russian intelligence hacked the DNC and stole opposition research on Trump. It was apparent that the statements had been made in the 48 hours prior to publication as they referenced claims of kicking hackers off the DNC network on the weekend just passed (June 11-12, 2016).

On that same date, June 14, DCLeaks contacted WikiLeaks via Twitter DM and for some reason suggested that both parties coordinate their releases of leaks. (It doesn't appear that WikiLeaks responded until September 2016)....
Posted by: Clem || 05/24/2020 10:01 || Comments || Link || E-Mail|| [149 views] Top|| File under:
India-Pakistan
No survivor in the Pakistani plane crash in Karachi: Mayor
[THEBAGHDADPOST] Bloody Karachi


...formerly the capital of Pakistain, now merely its most important port and financial center. It is among the largest cities in the world, with a population of 18 million, most of whom hate each other and many of whom are armed and dangerous...


Mayor said no survivors are expected among those on board the Pak plane that crashed while carrying 99 passengers and crew.

A Pakistain International Airlines aircraft A320 Airbus carrying 98 people crashed near Jinnah international airport in Sindh, after hitting homes in the area.


Having seen the vid of the plane going down, we guessed that. Only question now remaining: Did it fall or was it pushed? I'm actually leaning toward inshallah maintenance.
Posted by: Fred || 05/24/2020 00:00 || Comments || Link || E-Mail|| [104 views] Top|| File under: Govt of Pakistan
Home Front: Culture Wars
New Disturbing Details Emerge In Case Of Elderly Man Who Was Beaten At Michigan Nursing Home
h/t Instapundit


[Daily Wire] - The father of the 20-year-old man who allegedly beat an elderly man in a Michigan nursing home last week, which went viral this week after video of the alleged incident was viewed millions of times on social media, says that his son was not supposed to be at the nursing home, but was taken there because he tested positive for the coronavirus.
Posted by: g(r)omgoru || 05/24/2020 11:00 || Comments || Link || E-Mail|| [229 views] Top|| File under:
White House Considers Panel To Investigate 'Left-Wing Bias' In Silicon Valley
[Zero Hedge] Anonymously-sourced media reports published Saturday morning claimed that the White House is looking into the establishment of a panel to investigate complaints of "left-wing bias" in the tech world.

Since the earliest days of his presidential campaign, President Trump has alleged that the mainstream media - CNN, the NYT & WaPo - and Silicon Valley - FB, Twitter, Alphabet, Amazon etc. - were conspiring to try and suppress pro-Trump viewpoints on their platforms, while joining together to promote stories that slammed Trump as a racist and a Russian puppet. Many independent media organizations - including Zero Hedge - have been banned from Twitter, Facebook etc for flimsy reasons.

President Trump infuriated the left after mocking a local TV news reporter who was harassed by pro-Trump protesters at a recent rally. The president has repeatedly alleged that the "far-left" has hijacked the American mainstream media, and has hinted in the past that he planned to take action, though many undoubtedly interpreted these threats as just more of Trump's trademark bluster.



Trump has repeatedly called out what he sees as examples of media bias against him, and revels in taunting the press with boasts about how he and his campaign will once again ride to victory in November.





Several 'experts' quoted by WSJ and others - as well as Twitter itself - insisted that the platforms are totally devoid of political bias. Though the pattern of banning conservative-leaning voices on flimsy pretexts, while allowing left-wingers to make threats and seemingly violate the terms of service whenever, has become - for many - impossible to ignore.


Various ideas have been considered, including forming a committee under the auspices of the White House, or pushing the FTC and FEC to adopt a more aggressive tack while investigating these complaints.

Though this is an anonymously sourced report and in no way (at least, as far as we know) representative of an official commication from the White House, we suspect Trump's critics will seize on it as just the latest example of how Trump is more worried about winning a second term than whether your grandparents live or die.

Posted by: Clem || 05/24/2020 00:00 || Comments || Link || E-Mail|| [127 views] Top|| File under:
Who's in the News
32
[untagged]
6
Arab Spring
5
Govt of Iran
5
Taliban
5
Commies
4
Islamic State
3
Sublime Porte
2
al-Qaeda in the Arabian Peninsula
2
Palestinian Authority
1
Moslem Colonists
1
Govt of Iran Proxies
1
PFLP
1
Govt of Iraq
1
Tablighi Jamaat
1
Govt of Pakistan
Bookmark
E-Mail Me
The Classics
The O Club
Rantburg Store
The Bloids
The Never-ending Story
Thugburg
Gulf War I
The Way We Were
Bio
Merry-Go-Blog
Hair Through the Ages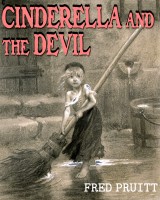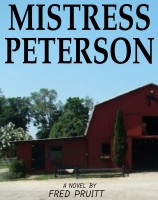 On Sale now!


A multi-volume chronology and reference guide set detailing three years of the Mexican Drug War between 2010 and 2012.

Rantburg.com and borderlandbeat.com correspondent and author Chris Covert presents his first non-fiction work detailing the drug and gang related violence in Mexico.

Chris gives us Mexican press dispatches of drug and gang war violence over three years, presented in a multi volume set intended to chronicle the death, violence and mayhem which has dominated Mexico for six years.
Click here for more information


Meet the Mods
In no particular order...


Steve White
Seafarious
Pappy
lotp
Scooter McGruder
john frum
tu3031
badanov
sherry
ryuge
GolfBravoUSMC
Bright Pebbles
trailing wife
Gloria
Fred
Besoeker
Glenmore
Frank G
3dc
Skidmark
Alaska Paul



Better than the average link...



Rantburg was assembled from recycled algorithms in the United States of America. No trees were destroyed in the production of this weblog. We did hurt some, though. Sorry.
3.235.45.196