-Lurid Crime Tales-
Multiple people shot by a 'terrorist armed with an AR-15' in an Arizona shopping district, state senator says
Hopefully this is just a criminal or gang thing, and not a jihadi.

[Daily Mail, where America gets its news]
Sen. Martín Quezada tweeted Wednesday evening: 'I just witnessed an armed terrorist with an AR-15 shoot up Westgate. There are multiple victims'


Glendale police confirmed the incident, saying three people were injured


The suspect is said to have surrendered and is now in custody


'I saw 2 victims with my own eyes. Not sure how many others', Quezada add
Gunman shot three people at the Westgate Entertainment District Wednesday


Suspect was identified Armando Hernandez, 20, by his mother, 12News reports


Disturbing footage, thought to have been taken by Hernandez, shows a gunman carrying out his rampage; the suspect is now in custody, police said


Officer Tiffany Ngalula did not confirm the identity of the gunman Wednesday evening but did say police are aware of the video circulating on social media


One of those injured is said to be in critical condition; two others were expected to survive following the shooting near the shopping district west of Phoenix
Update at 2:00 p.m. EDT: Moved to Page 3: Non-WoT because subsequent reports sound like a nutter (early schizophrenia?) rather than a jihadi or narco gang nonsense.
Posted by: Skidmark || 05/21/2020 00:03 || Comments || Link || E-Mail|| [427 views] Top|| File under:
Devil-mask-wearing man killed 62-year-old at NYC senior center
[NYPOST] A Brooklyn man donned a devilish Halloween mask before infiltrating a senior center and shooting a 62-year-old dead in his bed, police sources said Wednesday.


"Miss Marple, to the white courtesy phone!"


Gregory Spears, 39, wore a horned-devil mask as he knocked on the door to alleged victim Angel Medina's 14th-floor apartment in the Langston Hughes Senior Center in Brownsville around 2:45 p.m. Tuesday, sources said.


"No one will know me if I wear this here horned devil mask!"


Medina's wife answered and led Spears to the bedroom —
"Honey, there's someone here to see you! I dunno who it is. He's wearing a horned devil mask!"
"Bring him right in, sugar plum!"
where he whipped out a pistol and blasted Medina several times in the torso, fatally wounding him.
"Agh! I am undone! And I don't even know by who!"
"'By whom, dear!"
It was unclear what sparked the dispute between the two — or why the mask-wearing alleged killer was allowed in.


"Well, he looked okay, except for the mask!"


When cops arrived, they found Medina face down on the bed with multiple gunshot wounds to the torso, police said.


Probably because that's where the Masked Marauder shot him...


EMS could not save the man and he died in the Langston Hughes Senior Center, cops said.


"He's dead, Jim!"


Spears was identified by witnesses and collared Wednesday.


"You there! In the horned evil mask! Halt or I'll go downtown to procure a warrant!"


He was charged with murder and criminal possession of a weapon, police said.


If they can't get him on one, they're sure to get him on the other.


Spears has been arrested 10 times, mostly on drug charges, and has been involved in five alleged domestic incidents, sources said.


Other than that, he's been a model citizen.
Posted by: Fred || 05/21/2020 00:00 || Comments || Link || E-Mail|| [109 views] Top|| File under:
-Short Attention Span Theater-
Bizarre paint battle between 4 men at Florida Home Depot
[Yahoo via Serendeputy] This bizarre footage of four older men appears to fight over paint at Home Depot in Tampa, Florida, on Wednesday (May 20).

The men spill paint all over themselves to fight, throwing the cans at each other.
Posted by: Besoeker || 05/21/2020 00:00 || Comments || Link || E-Mail|| [194 views] Top|| File under:
-Signs, Portents, and the Weather-
The Fauci Timeline ‐ Sorting Fact From Fiction
[Liberty Nation] A bewildered American public is still trying to come to grips with the seriousness of Coronavirus.

Anthony Fauci's name has become dinner-table familiar as people discuss the doctor's warnings, his comments, and President Donald Trump's responses to the COVID-19 pandemic. As usual, a firm line has been drawn between the left and right sides of the aisle: Some blame the president for all the world's problems and declare Fauci the hero in this crisis; on the flip side, the doctor is the villain and the president has been misled and misinformed.

In truth, the whole Coronavirus fiasco has been a pile of convoluted, wishy-washy, contradictory information since the beginning. The blame game won't fix anything, but perhaps stepping back to examine a timeline of facts and figures may bring clarity to the epic snarl of today's social-distancing America....

At 79, the doctor has advised six presidents on everything from HIV to biodefense drugs. Now, however, his credibility is coming into question as his contradictory statements and advice have confused the American people who want nothing more than to get back to the business of life.

THE FAUCI TIMELINE
Without going into conspiracy theories, this is a factual timeline of COVID-19 incidents, Fauci's relevant comments, and the actions and statements of Trump and other members of his administration. As Liberty Nation's Leesa K. Donner opined:

"As we take stock of where we are and how we got here, one name repeatedly pops up as a culpable character in this unholy mess: Dr. Anthony Fauci. There are more than a few people with an incipient suspicion that Fauci may have taken the president — and this country — for a ride. Thus, it's worth asking if we the people have succumbed to the Great Fauci Fake-Out by shutting down America for something akin to the seasonal flu?"

First, Fauci seemed to predict this pandemic, or at least something similar, just after Trump took office:

Jan. 12, 2017: "And if there's one message that I want to leave with you today based on my experience, and you'll see that in a moment, is that there is no question that there will be a challenge to the coming administration in the arena of infectious diseases, both chronic infectious diseases, in the sense of already ongoing disease, and we have certainly a large burden of that, but also there will be a surprise outbreak." [emphasis added]

Conspiracy theory? History repeating itself? The knowledge gained by the doctor? The timeline may give some insight.

It all begins with what is not so affectionately called the China Cover-up.

Dec. 16, 2019: The first Coronavirus patient was seen at Wuhan Central Hospital, according to Dr. Ai Fen.

Dec. 31: More than two dozen cases of Coronavirus were confirmed by Wuhan health authorities. Local wet markets were closed, and China informed the World Health Organization (WHO) about the "pneumonia" but said it had "found no obvious person-to-person transmission, and no medical personnel have been infected." By this time, however, several health care workers had reportedly been infected. Also, Taiwan sent WHO an alert, claiming it was possible for the disease to transfer from human to human.

Jan. 1, 2020: The New York Times used cellphone data to discover that 175,000 people left Wuhan (seven million more over the next few weeks).

Jan. 6: Dr. Fauci begins interviews to discuss the Coronavirus outbreak.


Preparations for the Chinese New Year start January 17th, lasting until Chinese New Year on January 25th. Chinese people from all over the world head home to celebrate with their extended family.

Jan. 20: China's President Xi Jinping issued the first public statement about the virus, saying it "must be taken seriously."

Jan. 20: Fauci announced a Coronavirus vaccine was already being worked on by the National Institutes of Health.

Jan 21: In an interview, Greg Kelly of Newsmax asked Fauci how serious the virus was. The doctor urged everyone to take the precautions that the Centers for Disease Control and Prevention (CDC) put out, "but this is not a major threat for the people in the United States, and this is not something that the citizens of the United States right now should be worried about."

Jan. 23: WHO Director-General Tedros Adhanom Ghebreyesus voted against declaring the outbreak a public health emergency on an international level; he was the deciding vote. Wuhan lockdown went into effect, but by this time an estimated five million people had already traveled through and left the city for other parts of the country and world.


The Spring Festival runs from Chinese New Year (Jan. 25) through February 4th.

Jan. 28: A Health and Human Services (HHS) press briefing included Fauci, Director of the CDC Robert Redfield, Director of the National Center for Immunization and Respiratory Diseases Dr. Nancy Messonnier, and Secretary of HHS Alex Azar. Azar warned that "Americans should know that this is a potentially very serious public health threat."

Jan. 30: The Trump administration had a conference call with state governors, Fauci, Azar, and Redfield, among others, and produced an action plan for the outbreak.

Jan. 31: Trump imposed travel restrictions to and from China.


Lantern Festival preparations start February 5th for the February 8th festival, after which everyone heads home, bringing infection with them.

Feb. 8: Fauci said the risk of contracting the virus is "minuscule."

Feb. 17: Fauci told USA Today that wearing a mask is for the infected to protect others. "Now, in the United States, there is absolutely no reason whatsoever to wear a mask."

Feb. 20: WHO reported 77,000 COVID-19 cases worldwide.

Feb. 24: The Trump administration requested $2.5 billion from Congress to fight the Coronavirus. On the same day, House Speaker Nancy Pelosi (D-CA) toured San Francisco's Chinatown, telling residents to support the neighborhood. "That's what we're trying to do today is to say everything is fine here," she said. "Come because precautions have been taken. The city is on top of the situation."

Feb. 29: The first Coronavirus death was reported in Seattle, WA.

Feb. 29: WHO said that it "continues to advise against the application of travel restrictions to countries experiencing COVID-19 outbreaks."

Feb. 29: Fauci talks to the Today Show about "community spread" but "right now, at this moment, there is no need to change anything you're doing on a day-to-day basis."

March 9: Fauci tells reporters that young, healthy people can go on a cruise if they'd like. "If you are a healthy young person, there is no reason if you want to go on a cruise ship, go on a cruise ship."

March 26: In an article for The New England Journal of Medicine, Fauci said, "... the overall clinical consequences of COVID-19 may ultimately be more akin to those of severe seasonal influenza (which has a case fatality rate of approximately 0.1%) or a pandemic influenza (similar to those in 1957 and 1968) rather than a disease similar to SARS or MERS, which have had case fatality rates of 9 to 10% and 36%, respectively."

April 28: Fauci said he is hopeful that a vaccine will be developed by the winter.

April 30: Fauci said he is "almost certain" the virus will return in the winter, yet he is optimistic for a vaccine.

May 12: Fauci now says the likelihood of developing a treatment or vaccine by the fall is "a bridge too far."

To be fair, the doctor did warn on several occasions that things could change if we reached "community spreading." But, looking over the progress of Coronavirus in the United States and the responses of experts, is it any wonder that the American people are bewildered?



With a final note via Zero Hedge:


Fauci 2005: Hydroxycholoroquine is found to substantially reduce the corona virus load

Fauci 2020: Generic hydroxcholoroquine does nothing to reduce the corona virus load even though 50% fewer people taking it at NYU-Langone went to ICU. But expensive Remdisivir is amazing. Instead of 12 people dying, only 9 died!

Posted by: Clem || 05/21/2020 08:19 || Comments || Link || E-Mail|| [122 views] Top|| File under:
Orthodox doctor who promoted coronavirus cocktail leaves community
[Jpost] His rise was meteoric and his fall just as sudden.

Dr. Vladimir Zelenko, an Orthodox Jewish doctor who rose to fame in March while promoting a cocktail of drugs he claimed had successfully treated coronavirus – including one that President Donald Trump said Monday he is taking himself, despite the drug's potentially dangerous side effects – has announced that he is leaving the Jewish community where he has practiced medicine for decades.

In a video shared by the Orthodox news site Yeshiva World News, Zelenko announced he would leave Kiryas Joel, the town north of New York City where, until the coronavirus pandemic, he was known as a beloved community doctor.

"Things have happened," he said speaking directly to the camera. "I've decided that it's time for me to move on. I'm not sure yet what I'm going to do."

The announcement comes after Zelenko was accused by community leaders of spreading disinformation about the rate of coronavirus infection in Kiryas Joel, leading to discrimination against residents of the village. Zelenko is also being investigated by a federal prosecutor over his claim that a study of the drugs he promoted had won approval from the Food and Drug Administration.
Posted by: g(r)omgoru || 05/21/2020 01:36 || Comments || Link || E-Mail|| [106 views] Top|| File under:
Coronaplague Roundup
The truth about US coronavirus deaths: American fatalities per capita are lower than EIGHT European countries
[Daily Mail, Where America Gets Its News] The US has recorded more than 92,000 COVID-19 deaths - the highest number of anywhere in the world by far


But when folded into the country's population of 328million, it accounts for 0.028 percent of Americans


In Belgium, 9,150 have died which accounts for 0.08 percent of the country's 11.4million person population


The US has done more tests than anyone at 12.67million - but per capita, it is eighth in the world on testing


Only 3% of the US population has been tested compared to 6% of Spain and Portugal and 4% of the UK


Russia and Qatar both claim to have tested more than 5 percent of their populations


Testing is key to every country's reopening plans and in the US, it is handled state by state


Every state is now partially reopening but all are still a long way from getting back to life before the pandemic


New York City, the epicenter of the crisis, remains closed and will do for at least a few more weeks, official say
From Yesterday: New Chinese coronavirus outbreak shows signs pathogen could be changing, with sufferers taking more time to recover and carrying the bug for longer
[DailyMail] China has found a new cluster of cases in the provinces of Jilin and Heilongjiang


Patients there have been taking longer to recover than in Wuhan, top medic said


The patients are showing symptoms later and rarely showing any signs of fever


The virus found in Jilin and Heilongjiang was probably imported from abroad, which could explain the different symptoms


Both Jilin and Heilongjiang border Russia




Only 1% of Danes have virus antibodies
[ARABNEWS]



Data Leak Suggests China Had Hundreds of Thousands of Coronavirus Cases in 230 Cities

CDC Now Says Virus 'Does Not Spread Easily' on Surfaces
[PJMedia] "COVID-19 is a new disease and we are still learning about how it spreads. It may be possible for COVID-19 to spread in other ways, but these are not thought to be the main ways the virus spreads," according to the CDC.

The change comes after a preliminary study from March suggested that the novel coronavirus can remain in the air for up to three hours, and live on surfaces such as plastic and stainless steel for up to three days, prompting many to take to wiping down packages and other items. However, at the time, the study was yet not peer-reviewed, and, as Yahoo notes, did not determine if people could be infected from touching certain surfaces analyzed.

Dr. John Whyte, the chief medical officer for the healthcare website WebMD, called the CDC's changes an "important step in clarifying how the virus is spread, especially as we gain new information."

"It also may help reduce anxiety and stress. Many people were concerned that by simply touching an object they may get coronavirus and that's simply not the case. Even when a virus may stay on a surface, it doesn't mean that it's actually infectious," Whyte told Fox News in an email.

REVOLT: 1,200 Calif. Clergy Tell Newsom They're Meeting in Person, With or Without Permission

California border hospitals hit by surge in COVID-19 cases from Mexico
[Jpost] The only two hospitals in Southern California's rural Imperial County were forced to close their doors to new coronavirus patients on Tuesday, after admitting scores believed stricken with the virus from across the border in Mexico, officials said.

The surge in patients consisted of US citizens who live in Mexicali, capital of the Mexican state of Baja California, and were turned away from hospitals overrun with coronavirus cases there, said Dr. Adolphe Edward, chief executive officer of the El Centro Regional Medical Center.

Edward said his 161-bed hospital in El Centro, the main city in Imperial County about 100 miles (160 km) east of San Diego, ended up with 65 COVID-19-positive patients from Monday night's influx, while the 106-bed Pilgrims Memorial Hospital in nearby Brawley admitted 28.

"Our numbers just skyrocketed last night," Edward said on his hospital's Facebook page.
Posted by: Fred || 05/21/2020 00:00 || Comments || Link || E-Mail|| [163 views] Top|| File under:
Africa North
Egypt licenses more churches, total number reaches 1,638: Cabinet
[AlAhram] A cabinet committee tasked with legalising the status of unlicensed Christian places of worship has licensed 70 churches and service buildings that had been operating without a permit, the cabinet said in a statement.

This brings the total number of unlicensed Christian places of worship and service buildings that have been granted legal status to 1,638 so far, the cabinet said in a statement following a committee meeting on Tuesday.

Christians make up around 10 percent of the 100 million population of Egypt, a predominantly

Moslem

country.

In 2016, Egypt's parliament approved a long-awaited law regulating the building and renovation of churches.

The committee to legalise the status of unlicensed churches was established in 2017 by the prime minister.

The 10-member committee comprises one Christian representative, six government officials from several ministries, representatives from the national security apparatus, the intelligence apparatus, and the administrative control body.

During its meeting on Tuesday, the cabinet also reviewed the situation of safety requirements for legalised churches.
Posted by: trailing wife || 05/21/2020 00:00 || Comments || Link || E-Mail|| [85 views] Top|| File under:
Caucasus/Russia/Central Asia
'I Was Too Hot': A Nurse Gets Punished for Going Near-Naked 'Neath Her See-Through PPE in an All-Male Wuhan Ward
h/t RedState


Sorry for the cliche, but this story is about a really, really hot nurse.

A medical worker on the front lines of our war against COVID-19 recently realized her required ultra-protective all-vinyl gown was just too unbearably unbreathable.

Therefore, to fight off fever, she lessened her layers.

In an effort to stay cooler while she tended to patients — in the all-male coronavirus wing of her Russian hospital — the compassionate caregiver decided to show up for shift work in only a bra and panties under her see-through pandemic poncho.

A photo found its way to the web:


Wanna bet survival stats in this particular ward jumped up?
Posted by: g(r)omgoru || 05/21/2020 02:05 || Comments || Link || E-Mail|| [339 views] Top|| File under:
Economy
Oil gains on signs of improving demand, drawdown in inventory
[Aljazeera] The uptick in crude prices has been largely motivated by severe output cuts and the easing of coronavirus lockdowns.

Oil prices rallied again on Wednesday on signs of improving crude demand and a drawdown in United States crude inventories, but gains continued to be capped by concerns over the economic fallout from the coronavirus pandemic.

Global benchmark Brent crude settled up $1.10, or 3.2 percent, at $35.75 per barrel, while July US West Texas Intermediate (WTI) crude futures ended up $1.53, or 4.8 percent, at $33.49. WTI's June contract expired on Tuesday, up 2.1 percent, avoiding the mayhem of expiry in May, when prices crashed to negative $40 a barrel over concerns about rapidly evaporating crude storage.
Posted by: Besoeker || 05/21/2020 02:35 || Comments || Link || E-Mail|| [123 views] Top|| File under:
Mnuchin says employees who reject offer to return to work are ineligible for unemployment benefits
It seems we are not the only ones concerned about this.

[FoxNews] Treasury Secretary Steven Mnuchin warned on Tuesday that individuals who reject an offer from their company to return to work after being laid off due to coronavirus (aka COVID19 or Chinese Plague)

...the twenty first century equivalent of bubonic plague, only instead of killing off a third of the population of Europe it kills 3.4 percent of those who notice they have it. It seems to be fond of the elderly, especially Iranian politicians and holy men...
are no longer considered eligible to receive federal unemployment benefits.

Mnuchin said that companies receiving benefits under the Payroll Protection Program who are inviting employees who had been laid off or furloughed due to the coronavirus crisis to return to work should plan to notify state unemployment offices of their offers.

If the employee, in turn, turns down the job, they would then be considered ineligible to receive expanded unemployment benefits.

"If you offer a person a job..and that person does not take the job..then that person would not be allowed to get unemployment," Mnuchin said Tuesday.

Mnuchin's comments come as Republican

politician

s have ramped up warnings that the recent boost in jobless benefits amid COVID-19 will "push unemployment higher," as many individuals are able to collect more money through the unemployment programs than they made while on the job.

Under the "Phase 3" economic stimulus package passed in March, also known as the CARES Act, Congress provided $250 billion to extend unemployment insurance to more workers, and lengthen the duration to 39 weeks, up from the normal 26 weeks. The provision allowed for an extra $600 to be provided a week for four months to those losing their jobs amid the crisis.

The Wall Street Journal reported last month that about half of U.S. workers can earn more with these jobless benefits than they did while working -- a factor that could hurt efforts by some businesses to reopen.

The CARES Act included a new "Pandemic Unemployment Assistance" program, which extends unemployment benefits to self-employed, independent contractors, those with limited work history, and other individuals not traditionally eligible for unemployment benefits who are unable to work as a direct result of COVID-19.

The stimulus package also provided an additional 13 weeks of unemployment compensation to individuals who have exhausted their regular unemployment benefits, as well as a supplemental payment of $600 per week for up to four months.

The average state already gives out $463 per week in unemployment benefits. When combined with the new $600 per week, the average unemployed individual can collect $1,063 per week—the equivalent of more than $26 an hour, or $55,000 per year.
Posted by: trailing wife || 05/21/2020 02:11 || Comments || Link || E-Mail|| [177 views] Top|| File under:
Europe
German intelligence can no longer freely spy on the world's Internet traffic, top court rules
[Fortune] In the world of online spying, great power lies with those who can get their hands on the data flowing through the world's Internet infrastructure. So the fact that Germany is home to one of the world's biggest Internet exchange points—where data crosses between the networks that make up the Internet—has given a lot of power to the country's equivalent of the U.S. National Security Agency.

The Bundesnachrichtendienst, or BND, gets to freely sift through all the foreign traffic passing through that exchange junction in search of nuggets that can be shared with overseas partners such as the NSA. But now that power is in jeopardy, thanks to a Tuesday ruling from Germany's constitutional court.

The case was brought about by journalists who report on human rights in conflict zones. They don't want German spies potentially identifying their sources there and sharing that information with other countries.

Germany's Federal Constitutional Court ruled that foreigners also benefit from privacy protections under Germany's constitution, so the surveillance conducted on them by Germany's spy agency needs to respect their rights.

The legislation in question, which was introduced in 2016, does nothing of the sort. Indeed, those rules trample over foreigners' rights in a variety of ways, the court said: They allow mass surveillance rather than targeted surveillance; there's not enough oversight of the spying; there are no protections for journalists and lawyers, as there should be; and there aren't enough restrictions or safeguards when it comes to sharing the information with the likes of the NSA.

The court said it was possible to have a constitution-compliant law governing the surveillance of foreigners in other countries, so the German government has until the end of 2021 to make the necessary adjustments.

THE FRANKFURT CONNECTION
Germany's signals intelligence agency‐the Bundesnachrichtendienst, or BND‐has had an information-sharing deal with the NSA since soon after 9/11. After NSA contractor Edward Snowden in 2013 spilled the beans about the American agency's international partnerships, it emerged that the NSA had been directing the BND to gather information on high-profile targets such as the European Aeronautic Defence and Space Company, and the administrations of France and Austria.

This triggered a parliamentary inquiry in Berlin, which revealed a lot about the BND's tapping of the data flowing through the DE-CIX Internet exchange point in Frankfurt (the world's second-largest Internet exchange point, after the Brazil Internet Exchange). DE-CIX's operators complained that the BND was supposed to monitor only a fifth of the traffic passing through but was actually scooping up the whole lot....
Posted by: Clem || 05/21/2020 00:00 || Comments || Link || E-Mail|| [130 views] Top|| File under:
Who's in the News
43
[untagged]
5
Arab Spring
4
Govt of Iran
4
Taliban
4
Commies
4
Sublime Porte
3
Govt of Syria
3
Islamic State
2
Muslim Brotherhood
2
Moslem Colonists
2
Hezbollah
1
Govt of Iran Proxies
1
Govt of Pakistan
Bookmark
E-Mail Me
The Classics
The O Club
Rantburg Store
The Bloids
The Never-ending Story
Thugburg
Gulf War I
The Way We Were
Bio
Merry-Go-Blog
Hair Through the Ages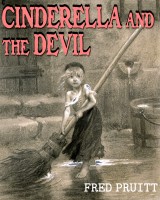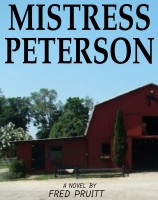 On Sale now!


A multi-volume chronology and reference guide set detailing three years of the Mexican Drug War between 2010 and 2012.

Rantburg.com and borderlandbeat.com correspondent and author Chris Covert presents his first non-fiction work detailing the drug and gang related violence in Mexico.

Chris gives us Mexican press dispatches of drug and gang war violence over three years, presented in a multi volume set intended to chronicle the death, violence and mayhem which has dominated Mexico for six years.
Click here for more information


Meet the Mods
In no particular order...


Steve White
Seafarious
Pappy
lotp
Scooter McGruder
john frum
tu3031
badanov
sherry
ryuge
GolfBravoUSMC
Bright Pebbles
trailing wife
Gloria
Fred
Besoeker
Glenmore
Frank G
3dc
Skidmark
Alaska Paul



Better than the average link...



Rantburg was assembled from recycled algorithms in the United States of America. No trees were destroyed in the production of this weblog. We did hurt some, though. Sorry.
18.208.202.194