87-Year-Old Marine Credits His Military Training for Helping Him Survive the Wuhan Coronavirus
[Red State] How about a feel-good story about feeling bad?

In our current state of quarantine, you've no doubt been exposed to tales of woe that ended badly due to COVID-19.

But there's an 87-year-old out there who wants you to know that not everyone over 65 who gets the virus falls to it.

CBS News recently featured veteran Franklin Eller.

The former Marine has now survived two tours in Vietnam and one tour of the Wuhan flu, and he says his military training helped him get through it all.
Posted by: Besoeker || 03/25/2020 07:47 || Comments || Link || E-Mail|| [144 views] Top|| File under:
-Signs, Portents, and the Weather-
Fever Charting Shows Social Distancing may be Working
[USA Today] Early evidence suggests closing bars, restaurants and other businesses to keep people apart in places including New York City, has slowed the incidence of fevers that are an early indicator of coronavirus, according to a new analysis of fevers and symptoms across the U.S.


My custom made Kotex mask keeps nearly everyone at a distance.


Data from health technology company Kinsa, which did the analysis using its digital thermometers, show the number of people with flulike illness ‐ atypical fever and symptoms ‐ began dropping almost immediately after mandatory social distancing measures were implemented in some areas.

The company downloads fever readings from more than 1 million thermometers in use around the U.S. It predicted the 2018 spread of the flu and bad colds that were often mistaken for the flu last winter.


Bad colds mistaken for the flu? Who knew?


Kinsa board member Beth Seidenberg said the company has spent years trying to get the Centers for Disease Control and Prevention to work with them.


NIH can also mean Not Invented Here.


The CDC declined to comment on why it wasn't working with Kinsa, but said in a statement it "appreciates the efforts of so many companies working across the private sector to address this new threat."

Posted by: Bobby || 03/25/2020 14:25 || Comments || Link || E-Mail|| [177 views] Top|| File under:
OB/GYN - Continuing Abortions During Pandemic 'Medically Irresponsible'
[Breitbart] The chair of the board of the American Association of Prolife OB/GYNs (AAPLOG) says moving forward with abortions during the coronavirus pandemic is "medically irresponsible," at a time when medical equipment is much needed to treat victims of the illness.

Dr. Christina Francis reacted recently to a statement by the American College of Obstetricians and Gynecologists (ACOG) and other organizations that urged health professionals "to ensure abortion access is not compromised" during the coronavirus pandemic.

"Abortions use up much-needed resources such as masks, gloves, and other personal protective equipment," Francis told LifeSiteNews.

Francis's organization is one of five groups of physicians that, collectively, represent over 30,000 doctors and medical professionals who are condemning ACOG's representation of abortion as essential health care.

The coalition of medical groups said in a statement:
Posted by: Besoeker || 03/25/2020 07:58 || Comments || Link || E-Mail|| [111 views] Top|| File under:
Kentucky governor admonishes 'coronavirus party' after attendee tests positive
[Washington Examiner] GOP Kentucky Gov. Andy Beshear said that someone who attended a "coronavirus party" is among the 163 people in his state who have tested positive for the contagion.

The governor denounced the so-called parties in a Tuesday news conference. Beshear didn't identify in which county the case was but said that the gathering comprised people in their 20s.

"This is the part where I, the person that tells everybody to be calm, have to remain calm myself," Beshear said. "Because anyone who goes to something like this may think that they are indestructible, but it's someone else's loved one that they are going to hurt."

"We are battling for the health and even the lives of our parents and our grandparents," he continued. "Don't be so callous as to intentionally go to something and expose yourself to something that can kill other people. We ought to be much better than that."

"We simply can't have folks that are doing things like this," he added.

The United States experienced its 50,000th case of the flu-like virus on Tuesday and also saw the first death of someone under 18 years old. As of Tuesday evening, more than 53,000 people in the U.S. have tested positive for the virus, and 696 have died, according to Johns Hopkins University.
Posted by: Besoeker || 03/25/2020 07:37 || Comments || Link || E-Mail|| [86 views] Top|| File under:
MyPillow Making Face Masks for Hospitals During Coronavirus Pandemic
[Brietbart] MyPillow, the Minnesota manufacturer of specialty pillows, linens, and other household products, said that it is answering the call for more face masks as the country continues to deal with the global coronavirus pandemic.

The company announced Tuesday on Twitter that it is making face masks for hospitals across the country. MyPillow joins a growing list of private companies pitching in to address the shortage of face masks that U.S. healthcare professionals are facing as the number of COVID-19 cases continues to climb.

It remains unclear what kind of face mask MyPillow is making. Healthcare professionals are asking for the N95 respirator mask, which are in short supply around the country. The N95 face mask provides a more snug fit than other kinds of surgical masks, providing better protection from airborne pathogens.

A MyPillow spokesperson didn't immediately respond to a request for comment.

Companies including 3M and Honeywell are set to manufacture millions of additional N95 respirator masks to protect doctors, nurses and other health care workers who are treating patients with coronavirus. Apple CEO Tim Cook recently said his company will donate millions of face masks to the U.S. and Europe.
Posted by: Besoeker || 03/25/2020 07:27 || Comments || Link || E-Mail|| [204 views] Top|| File under:
Coronaplague Roundup
Would love is not a deadline, it's a wish.

Trump Calls for American Independence Agenda to Defeat Coronavirus
[BREITBART] President Trump is calling for Republicans and Democrats to unite behind his American independence agenda to defeat the spread of the Chinese coronavirus (aka COVID19 or Chinese Plague).


...the twenty first century equivalent of bubonic plague, only instead of killing off a third of the population of Europe it kills 3.4 percent of those who notice they have it. It seems to be fond of the elderly, especially Iranian politicians and holy men...
During a Tuesday

presser

, Trump detailed the "critical" need for American independence in manufacturing, the energy sector, and territorially at the nation's borders to stop the coronavirus crisis:

We should never be reliant on a foreign country for the means of our own survival. I think we've learned a lot. This crisis has underscored just how critical it is to have strong borders and a robust manufacturing sector. For three years, we've embarked on a great national project to secure our immigration system and bring back our manufacturing jobs. We've brought back many jobs, record numbers of jobs, and this really shows, this experience shows how important borders are. Without borders, you don't have a nation. [Emphasis added]

Trump said his agenda to fighting the coronavirus and lifting the United States out of a state of globalist dependency includes manufacturing pharmaceuticals and essential supplies and equipment in America, made by American workers.

"Our goal for the future must be to have American medicine for American patients, American supplies for American hospitals, and American equipment for our great American heroes," Trump said. "Now both parties must unite to ensure America is truly an independent nation in every sense of the word."

"Energy independence, we've established it, something incredible we've established ... manufacturing independence, economic independence, and territorial independence enforced by strong, sovereign borders," Trump continued.

Italy Daily Death Toll Rises Again, 743 Dead in 24 Hours
[BREITBART] In the last 24 hours, 743 people have died in

Italia

from the Chinese coronavirus (aka COVID19 or Chinese Plague)

...the twenty first century equivalent of bubonic plague, only instead of killing off a third of the population of Europe it kills 3.4 percent of those who notice they have it. It seems to be fond of the elderly, especially Iranian politicians and holy men...
, bringing the nation's total

corpse count

from the virus to 6,820 on Tuesday, up from 6,077 on Monday ‐ an increase of 12.2 percent in one day.

Newly released data from

Italia

's Civil Protection revealed that the country's

corpse count

has gone from 6,077 deaths on Monday to 6,820 on Tuesday, as well as from 63,919 confirmed cases on Monday to 69,176 on Tuesday.

On Saturday,

Italia

had seen its worst day yet, losing a total of 793 people in a single day to the virus that originated in Wuhan, China, with Sunday and Monday's

corpse count

s (651 and 601) seeming to decline, only to spike back up on Tuesday.

The head of

Italia

's Civil Protection, Angelo Borrelli noted that he is focusing on the number of asymptomatic people infected with the coronavirus.

"Some speculate more [are asymptomatic], some less," said Borrelli in an interview with La Reppublica. "It is an empirical data, but for example, among my collaborators there are absolutely three people infected that are asymptomatic."

On Sunday, it was reported that twelve members of Borrelli's Civil Protection in Rome were infected with the coronavirus.

Moreover, among those infected with the Wuhan virus in

Italia

, 4,824 are healthcare professionals ‐ meaning that roughly one in ten of the confirmed coronavirus cases in

Italia

are people who work in hospitals.






New York coronavirus 'curve is actually increasing,' state may need 140K hospital beds, Cuomo warns

New York hospitals treating coronavirus patients with megadoses of intravenous Vitamin C

FDA shuts down at-home tests for COVID-19
Proving again that they are part of the problem, not part of the solution, the FDA on March 21 shut down the at-home tests for COVID-19 that had been developed by several companies. (A few days ago, they inhibited the use of the successful drug chloroquine for use against COVID-19.)

Oxford Study: Coronavirus may have infected half of UK population-- which implies their fatality rate is likely far lower than < 0.001


Posted by: Fred || 03/25/2020 00:00 || Comments || Link || E-Mail|| [588 views] Top|| File under:
-Land of the Free
Kid Who Licked Toilet for Social Media Challenge is Diagnosed with Chinese Coronavirus
A young man who licked a toilet for the coronavirus challenge, a dangerous social media stunt that has gone viral in recent days, has announced that he has been diagnosed with the disease.

Before: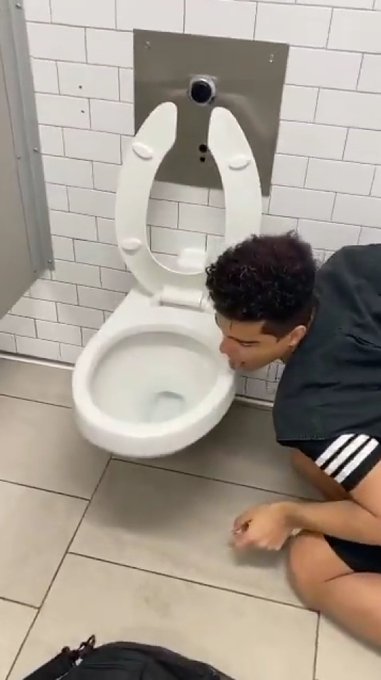 After: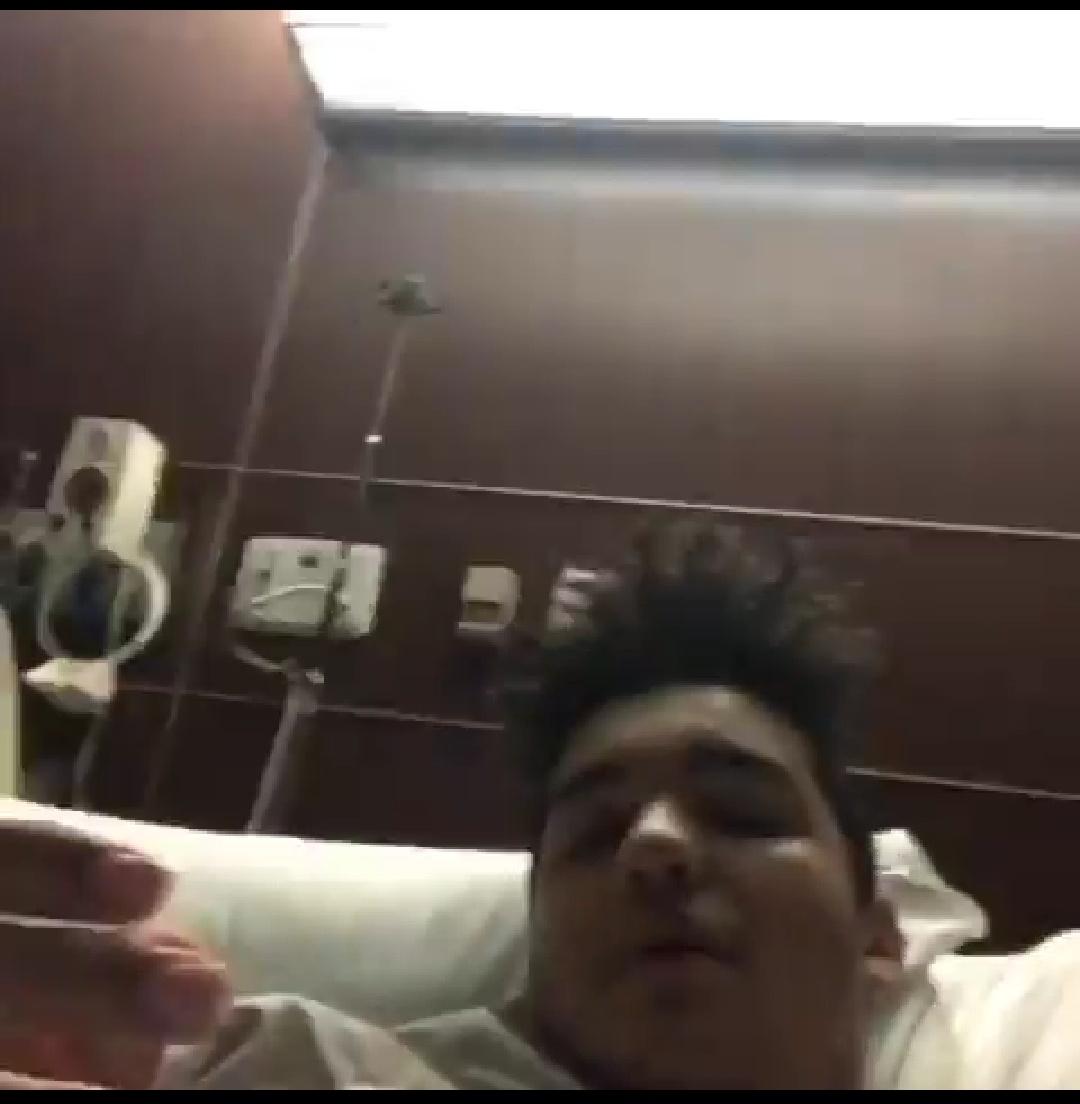 A kid who licked toilets as part of the #CoronaVirusChallenge says he's now in the hospital with coronavirus. @gayshawnmendes was also just suspended from twitter




Kentucky Resident Attends 'Coronavirus Party,' Contracts It
[BREITBART] A Kentucky resident has tested positive for the Chinese coronavirus (aka COVID19 or Chinese Plague)

...the twenty first century equivalent of bubonic plague, only instead of killing off a third of the population of Europe it kills 3.4 percent of those who notice they have it. It seems to be fond of the elderly, especially Iranian politicians and holy men...
after attending a "coronavirus party," Gov. Andy Beshear (D) announced on Tuesday.
Beshear said at a press briefing that the individual recently attended a gathering of adults in their 20s but stopped short of naming which country they are from.

"I guess thinking they were invincible flaunting the mass gathering prohibition," Beshear judged. "This is something that no one should be doing across the commonwealth.

"We all owe each other a duty to protect each other," the governor added. "And we simply can't have folks that are doing things like this."

As of Tuesday, Kentucky has confirmed 163 cases of the illness, and four people have died.

"This is the part where I, the person that tells everybody to be calm, have to remain calm myself," the governor continued. "Because anyone who goes to something like this may think that they are indestructible, but it's someone else's loved one that they are going to hurt."

"We are battling for the health and even the lives of our parents and our grandparents," he added. "Don't be so callous as to intentionally go to something and expose yourself to something that can kill other people. We ought to be much better than that."


Posted by: Anomalous Sources || 03/25/2020 00:00 || Comments || Link || E-Mail|| [321 views] Top|| File under:
China-Japan-Koreas
Man who died on bus in China tests positive for 'hantavirus'
[NYPOST] A passenger who died on a bus in China has tested positive for a completely different virus than COVID-19 ‐ one more fatal that often produces very similar symptoms, according to state-run media.

The unidentified victim from Yunnan province died while on a chartered bus heading to his workplace in Shandong province, the state-run Global Times announced in a tweet Monday.

"He was tested positive for #hantavirus. Other 32 people on bus were tested," the outlet stated, offering no further details.

The suggestion of a new virus starting just as China starts lifting its strict quarantines from COVID-19, which originated in the Asian nation, sparked panic among many on social media, with #hantavirus trending.
What doesn't spark panic among many on social media?
However,


if you can't be a good example, then you'll just have to be a horrible warning...


experts were quick to point out that it is not a new virus ‐ and has only rarely thought to have been passed between humans.

"The #Hantavirus first emerged in 1950s in the American-Korean war in Korea (Hantan river). It spreads from rat/mice if humans ingest their body fluids. Human-human transmission is rare," Swedish scientist Dr. Sumaiya Sheikh tweeted.

"Please do not panic, unless you plan to eat rats," she stressed.

The US Centers for Disease Control and Prevention (CDC) said hantavirus is rare ‐ but put the death rate at 38 percent.

Posted by: Fred || 03/25/2020 00:00 || Comments || Link || E-Mail|| [290 views] Top|| File under: Commies
China's bungled coronavirus response threatens 'Belt and Road' foreign influence initiative
[WashingtonExaminer] China's status as the birthplace of the coronavirus pandemic could turn the public health crisis into a disaster for "Belt and Road," the international infrastructure initiative at the center of the communist power's foreign policy strategy.

"This pandemic is reminding us that connectivity doesn't just carry good and nice things but also illicit and deadly things," Jonathan Hillman, a senior Asia analyst at the Center for Strategic and International Studies, told the Washington Examiner. "The Belt and Road was already shrinking and running into problems in certain places. And I think this is really going to put the brakes on it."

That's a gloomy forecast for Xi Jinping, the Chinese leader who launched the "Belt and Road" initiative in 2013. American officials warn that the initiative's overseas infrastructure loans are "predatory," noting that China already has gained sovereignty over a strategically significant foreign port by calling in the debt. China's cover-up of the coronavirus outbreak, combined with the way Beijing pressured allies to maintain travel ties with China as the crisis raged, could make the "Belt and Road" initiative even less attractive.

"Instead of 'Belt and Road,' it's 'Plague and Road,'" the American Enterprise Institute's Michael Rubin told the Washington Examiner.

The province of Hubei is a headwater of the "Belt and Road" initiative. The regional government boasts of 40 projects in "countries and regions involved in 'Belt and Road' Initiative," along with sky-high levels of international travel. "Wuhan, Hubei's capital, boasts 59 international and regional direct air lines by June of 2018, as well as became central China's unique city giving foreigners direct access without a travel permit or prior notice," according to the Hubei government.

The new contagion emerged in Wuhan, reportedly as early as November.

Italy and Iran reached crisis levels of coronavirus-stricken patients before any other country outside of China.

Both countries had joined the "Belt and Road" initiative, which reinforced strong preexisting economic ties.

"Just as we were able to identify Western trade routes because of syphilis, we can now identify just how deep the Chinese trade routes are because of this," Rubin said.

European Union officials are hesitant to join a diplomatic dispute with China at this point.


Hand wringers gotta wring their hands.


"We have to try to keep unity here," Ambassador Stavros Lambrinidis, the European Union's ambassador to the United States, told reporters last week. "I am concerned that politics in times of crisis can always come in and creep in and play a role. And sometimes, that role is not always the best one in terms of ensuring that we can bring our best minds, our best scientists, our best practices together to fight this, and our best instincts of solidarity."

Such a cooperative spirit might not save the "Belt and Road" initiative, analysts say, given that many of the projects were put on hold when China locked down Hubei province. Furthermore, China uses infrastructure projects as a way to purchase influence while creating jobs for Chinese workers, because Chinese state-owned companies bring in the migrant labor force rather than hire from the local population. And so, the "Belt and Road" initiative is even more vulnerable to coronavirus setbacks, given the possibility that foreign populations will grow suspicious of the migrant workers.

"In some of these places, there is already animosity over large numbers of foreign workers, and that would be true if they were from any country, for any foreign worker," Hillman said. "Some of the resentment is already there, and so you layer this on top of that, and that makes it potentially more toxic. And that is a risk."
Posted by: Abu Uluque || 03/25/2020 00:00 || Comments || Link || E-Mail|| [254 views] Top|| File under: Commies
Cyber
Russian Arrested for Allegedly Running Online Platform Trading in Stolen Info
Break his arms and fingers


[Times of San Diego] A suspected Russian hacker who allegedly ran an online platform where hackers could buy and sell stolen personal information has been arrested and is slated to be extradited to San Diego, the U.S. Attorney's Office said Tuesday.

Prosecutors say Kirill Victorovich Firsov, 28, was the administrator for the DEER.IO platform, which provided hackers with access to virtual stores where they could buy or sell hacked and/or compromised financial corporate data, personally identifiable information and compromised user accounts. Hackers also allegedly used DEER.IO to advertise their services.

DEER.IO has been operating since at least 2013, and provided users with a storefront for 800 rubles ‐ or about $12.50 ‐ per month, according to prosecutors. The platform was advertised as having more than 24,000 active shops, with sales exceeding $17 million.

Prosecutors say law enforcement was unable to find a single legitimate business advertising its services or products on DEER.IO.

FBI agents arrested Firsov on March 7 in New York City. He is charged with unauthorized solicitation of access devices and is slated to appear in San Diego federal court on April 16.

The DEER.IO platform has since been shut down, the U.S. Attorney's Office said.

"There is a robust underground market for hacked stolen information, and this was a novel way to try to market it to criminals hoping not to get caught," U.S. Attorney Robert Brewer said. "Hackers are a threat to our economy, and our privacy and national security, and cannot be tolerated."

According to a criminal complaint, the FBI purchased around 1,100 gamer accounts on March 4 from a DEER.IO store for under $20 in Bitcoin, with 249 of the accounts stolen from an unidentified San Diego company that "operates interactive video gaming platforms, and sells related products and services."

The following day, the FBI purchased more than 3,500 personally identifiable information accounts from a DEER.IO store for around $700 in Bitcoin, providing them with the names, dates of birth and U.S. Social Security numbers for multiple San Diego County residents.

"DEER.IO was the largest centralized platform, which promoted and facilitated the sale of compromised social media and financial accounts, personally identifiable information and hacked computers on the internet," FBI Special Agent in Charge Omer Meisel said. "The seizure of this criminal website represents a significant step in reducing stolen data used to victimize individuals and businesses in the United States and abroad."
Posted by: Frank G || 03/25/2020 00:00 || Comments || Link || E-Mail|| [95 views] Top|| File under:
Down Under
Coronavirus outbreak prompts new restrictions on alcohol sales in WA bottle shops
Alcohol sales have been restricted across Western Australia to prevent panic buying and stop excess drinking during the coronavirus outbreak, with limitations on how much bottle shops can sell to patrons introduced.

Under the new restrictions which came into force this morning, daily limits restrict people to purchasing the following:

three bottles of wine
one carton of beer, cider or pre-mix spirits
one litre of spirits
one litre of fortified wine
But people will be able to purchase across two of those categories under the rules, which will come into force at 10:00am.

That means people would still be able to buy a carton of beer and three bottles of wine per day, for example.

A litre of spirits and a carton of beer would also be permissible.
Posted by: Beavis || 03/25/2020 10:34 || Comments || Link || E-Mail|| [95 views] Top|| File under:
Economy
BREAKING: Senate, White House Strike Deal On $2 Trillion Stimulus Spending Bill
Daily wire via Instapundit


White House and Senate leaders reportedly struck a deal during the early morning hours on Wednesday over a $2 trillion stimulus bill to combat the economic fallout of the coronavirus outbreak.

"The White House and Senate leaders struck a major deal early Wednesday morning over a $2-trillion package to provide a jolt to an economy struggling amid the coronavirus pandemic, capping days of marathon negotiations that produced the far-reaching measure," CNN reported.

Posted by: g(r)omgoru || 03/25/2020 04:03 || Comments || Link || E-Mail|| [252 views] Top|| File under:
Portland Exotic Dancers Pivot To Food Delivery As Strip Clubs Forced To Close
May not be suitable for office or family.


[Zero] Who says we can't adapt and pull together in times of crisis, right?

Certainly that's the feeling in Portland, where strippers are now delivering food after the Lucky Devil Lounge was forced to close down. However, the same order that shut down their strip club does not prohibit food delivery, and that has some exotic dancers making a pivot to a model they're calling "Boober Eats".


"I'll just put this down by this pole over here"


The new home delivery service where scantily clad strippers deliver your hot food started as a joke, according to Oregon Live. Then, the free market went to work. Demand surged, people posted about it on social media and a cash cow was born.

The report says that while the rest of Portland was hoarding toilet paper, Shon Boulden, the creator of Boober Eats, was buying out one local store's stock of pasties.
Posted by: Besoeker || 03/25/2020 00:00 || Comments || Link || E-Mail|| [260 views] Top|| File under:
India-Pakistan
India's prime minister orders lockdown of country of 1.3 billion people for 21 days
[Bloomberg] India will begin the world's largest lockdown, Prime Minister Narendra Modi announced in a TV address Tuesday night, warning that anyone going outside risked inviting the coronavirus inside their homes, and pledging $2 billion to bolster the country's beleaguered health care system.

"To save India and every Indian, there will be a total ban on venturing out of your homes," Modi said, adding that if the country failed to manage the next 21 days, it could be set back by 21 years.

India's stay-at-home order puts nearly one-fifth of the world's population under lockdown.

Indian health officials have reported 469 active cases of COVID-19, the disease caused by the virus, and 10 deaths. Officials have repeatedly insisted there is no evidence yet of communal spread but have conducted relatively scant testing for the disease.

In recent days, India has been gradually expanding stay-at-home orders and has banned international and domestic flights and suspended passenger service on its extensive rail system.

Essential service providers, including hospitals, police and media had been exempted from the stay-in-place orders, and many grocery stores and pharmacies remained open.

Modi called Tuesday's order a "total lockdown" and did not address whether any service providers would be exempt, but said that "all steps have been taken by central and state government to ensure supply of essential items."
Posted by: Seeking Cure For Ignorance || 03/25/2020 08:26 || Comments || Link || E-Mail|| [186 views] Top|| File under:
The pandemic pipeline
[Nature Biotech] - Companies are doing their best to accelerate experimental drugs and vaccines for COVID-19 through the pipeline. Each faces its own set of challenges, but all agree on the need for a radical rethink of the clinical development process for pandemics.


A survey of various techniques used in Covid-19 treatment without companies' self promotion, or jurno distortions. Major points


...batches of the mRNA vaccine could reach clinics as early as 2021. This will be too late for the current pandemic. And given that no mRNA vaccine has ever been approved, mRNA-1273 faces numerous challenges in clinical development and manufacture before it has the possibility of being made available for global immunization.

...Approved small molecules are already in use off label as adjunct therapies for critically ill patients (like Fujifilm Toyama Chemical's favipiravir), with several other experimental drugs (like Gilead's remesdivir) under investigation. Repurposed monoclonal antibodies (mAbs) developed against previous coronaviruses, such as severe acute respiratory syndrome (SARS) virus and Middle Eastern respiratory syndrome (MERS) virus, promise passive immunity before vaccines come online.


Somebody, probably, working on producing a batch of anti-Covid antibodies by animal immunization instead of the current primitive vampirism


...it is becoming increasingly clear that the biggest problem for drug and vaccine makers is not which therapeutic or vaccine platform to pursue. It is that conventional clinical development paths are far too lengthy and cumbersome to address the current public health threat. Several groups are now exploring how to retool the development process to find solutions.


Covid-19 might be a blessing in disguise
Posted by: g(r)omgoru || 03/25/2020 03:19 || Comments || Link || E-Mail|| [137 views] Top|| File under:
Israel pilots coronavirus voice-test scheme
[Ynet] - An analysis of coronavirus patients' voices could yield a "vocal fingerprint" to help detect COVID-19 symptoms in others and prioritize testing and treatment, the Defense Ministry said on Tuesday.
Posted by: g(r)omgoru || 03/25/2020 00:00:PM || Comments || Link || E-Mail|| [128 views] Top|| File under:
Networks Face Decision: How Long To Stick With Trump?
We all know the answer already - 'as little as possible'...


[AP, via Drudge] - Six television networks began showing President Donald Trump's briefing on the coronavirus outbreak late Monday, but only Fox News Channel stuck it out to the end nearly two hours later.

It was a notable turning point in coverage of the president's now-daily briefings. Networks had been starting to hear criticism of how much time they have been showing the president answering questions live, reminiscent of a similar debate in the past about showing Trump's campaign rallies.

Still, there's a difference between political rallies and a White House discussion of a national emergency.
Posted by: Raj || 03/25/2020 07:51 || Comments || Link || E-Mail|| [259 views] Top|| File under:
Who's in the News
42
[untagged]
7
Sublime Porte
3
Taliban
3
Commies
2
Islamic State
2
Arab Spring
2
Govt of Iran Proxies
2
Govt of Iran
1
Govt of Syria
1
Govt of Pakistan
1
al-Qaeda
Bookmark
E-Mail Me
The Classics
The O Club
Rantburg Store
The Bloids
The Never-ending Story
Thugburg
Gulf War I
The Way We Were
Bio
Merry-Go-Blog
Hair Through the Ages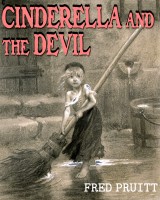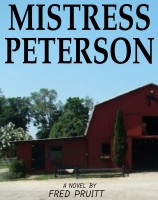 On Sale now!


A multi-volume chronology and reference guide set detailing three years of the Mexican Drug War between 2010 and 2012.

Rantburg.com and borderlandbeat.com correspondent and author Chris Covert presents his first non-fiction work detailing the drug and gang related violence in Mexico.

Chris gives us Mexican press dispatches of drug and gang war violence over three years, presented in a multi volume set intended to chronicle the death, violence and mayhem which has dominated Mexico for six years.
Click here for more information


Meet the Mods
In no particular order...


Steve White
Seafarious
Pappy
lotp
Scooter McGruder
john frum
tu3031
badanov
sherry
ryuge
GolfBravoUSMC
Bright Pebbles
trailing wife
Gloria
Fred
Besoeker
Glenmore
Frank G
3dc
Skidmark
Alaska Paul



Better than the average link...



Rantburg was assembled from recycled algorithms in the United States of America. No trees were destroyed in the production of this weblog. We did hurt some, though. Sorry.
3.236.108.61