-Lurid Crime Tales-
Criminals Posing as CDC Visit Homes in Lab Coats and Masks to Attempt Robbery
[Newsweek] Burglars in the U.S. are taking advantage of the novel coronavirus outbreak by posing as medical experts to gain entry to victims' homes, multiple police departments have warned.

The culprits are reportedly dressing up in white lab coats and masks to pose as scientists linked to the U.S. Centers for Disease Control and Prevention (CDC), before knocking on doors and offering advice about the COVID-19 disease or even claiming to be able to test for the new virus.

Daytona Beach Police Department, which described the scam on Facebook this week, said there were no reported cases in the Florida city, but it wanted to be proactive.

"They're attempting to rob the house once they get inside, sometimes by force," it said in a warning.

"If you see someone approaching your house in a white lab coat or mask claiming to be a CDC worker, do NOT let them in. Please call 911 immediately!" the post added.

It is far from the only department to issue such a notice.


Much more at link
Posted by: Seeking Cure For Ignorance || 03/22/2020 02:00 || Comments || Link || E-Mail|| [336079 views] Top|| File under:
-Signs, Portents, and the Weather-
U.S. Coronavirus Lockdown to Last 10-12 Weeks, Top Trump Official Says
[Reuters via US News] WASHINGTON - The lockdown affecting large segments of the American public to try to curb the spread of the coronavirus is likely to last 10 to 12 weeks, or until early June, U.S. Treasury Secretary Steven Mnuchin said on Sunday.

Americans are adapting to the biggest change in daily life since World War Two with schools closed, sports canceled and economic upheaval as job losses mount with the shuttering of businesses across many industries.


"Improvise, Adapt and Overcome."


Hospitals are scrambling for protective equipment for healthcare workers and ventilators as they brace for a wave of patients who will need help breathing. U.S. cases climbed to over 25,000 on Sunday morning and at least 325 people have died, with about half the cases in New York state, according to a Reuters tally. (Graphic: https://tmsnrt.rs/2w7hX9T)

The virus has killed over 13,000 globally and infected more than 300,000.

Lawmakers in Washington are nearing a deal that could pump a record $1 trillion into the economy to limit the economic damage from the coronavirus.

U.S. Treasury Secretary Steven Mnuchin told "Fox News Sunday" that he hopes Congress will vote on the bill on Monday. Proposed payments to an average family of four would be $3,000 and would only be one-time for now, he said.


Posted by: Besoeker || 03/22/2020 11:04 || Comments || Link || E-Mail|| [336074 views] Top|| File under:
Pop superstar Rihanna donates $5 million to coronavirus relief efforts
[WBAL] Rihanna's Clara Lionel Foundation is giving $5 million to the response efforts against the coronavirus.

The money will support "on-the-ground partners working on the frontlines of disaster response especially those focused on protecting and serving marginalized communities ‐ helping the most vulnerable in the United States, the Caribbean and in Africa prepare for what is to come," the foundation said in a statement.

The funding will be channeled through Direct Relief, Partners In Health, Feeding America, the International Rescue Committee, the World Health Organization's COVID-19 Solidarity Response Fund and others.

"Never has it been more important or urgent to protect and prepare marginalized and underserved communities ‐those who will be hit hardest by this pandemic," CLF's executive director, Justine Lucas, said in the statement.

The money will go to food banks, testing, health care worker training, virus prevention and distribution of critical respiratory supplies.
Posted by: Besoeker || 03/22/2020 04:01 || Comments || Link || E-Mail|| [336072 views] Top|| File under:
How to make a face mask
[JOANN Fabric] Help Support our Country's Medical Personnel Making protective masks & gowns is a great way to help during this critical time.
Posted by: Besoeker || 03/22/2020 03:50 || Comments || Link || E-Mail|| [336089 views] Top|| File under:
Singapore to ban all short-term visitors in unprecedented virus crisis
SINGAPORE (Reuters) - Singapore will not allow any short-term visitors to transit or enter the city-state in its latest measures to fight the spread of the coronavirus and to conserve its resources for citizens who are returning from other countries.

The new measures announced on Sunday come a day after the city-state reported its first fatalities and it confirmed 47 new cases, taking its tally to 432.

Some short-term visitors have continued to arrive even after Singapore imposed a mandatory 14-day self-quarantine on anyone entering the country.

Almost 80% of Singapore's new cases over the past three days were imported. Of the 39 imported cases reported on Saturday, six were of short-term visitors.

"During this time we have to focus our resources on returning Singaporeans, because they are coming back in large numbers," said Lawrence Wong, a minister who co-heads Singapore's virus fighting task-force.

The country will also limit the return and entry of work pass holders, including their dependents, to those who provide essential services such as healthcare and transport.
Posted by: Besoeker || 03/22/2020 03:24 || Comments || Link || E-Mail|| [336068 views] Top|| File under:
Tokyo organizers quietly plan for potential Olympic delay, sources say
TOKYO (Reuters) - Tokyo 2020 organizers have started drafting possible alternatives to holding the Olympics this summer, two sources familiar with the talks said, in contrast to the Japanese government's stance that postponement is not an option.

While the coronavirus outbreak has disrupted sports events around the world, Japan has been steadfast in saying that the Games will go on. The top government spokesman on Wednesday said Tokyo wasn't preparing for postponement.

Prime Minister Shinzo Abe has staked his legacy as Japan's longest-serving premier on the Games and is hoping for a boom in tourism and consumer spending. At risk is more than $3 billion in domestic sponsorship, an Olympic record, and some $12 billion spent on preparations.
Posted by: Besoeker || 03/22/2020 03:18 || Comments || Link || E-Mail|| [336076 views] Top|| File under:
Coronavirus roundup


Nearly One Billion Confined To Homes As Coronavirus Toll Tops 12,000

3M doubles output of N95 respirator masks amid coronavirus outbreak

US approves 45-minute coronavirus test
[DW] As the US faces a shortage of coronavirus tests, a new test to be used mainly in hospitals and emergency rooms was approved. The test was developed by California-based molecular diagnostics company Cepheid. It gained approval from the US Food and Drug Administration (FDA) through emergency authorization and plans to begin shipping tests next week.



Federal Tax Deadline Extended Until July 15
[Reason] The extension allows some individuals and businesses to keep more of their money for three extra months at a time when millions of Americans are likely to be out of work and struggling to make ends meet.

Trump waives student loan payments for 60 days, also K-12 standardized tests
[The Hill]


National Institutes of Health warn that 70,000 Americans could be infected with coronavirus by the end of next week in 'dramatic increase' of cases

Gov. Cuomo says NY coronavirus cases have hit 10,300, unveils locations for makeshift hospitals, says 2 MILLION masks and 6,000 ventilators are being rushed across the state and reveals the New Rochelle lockdown slowed the spread

Palestinians announce first two cases of coronavirus in Gaza Strip
[IsraelTimes]

Hamas, a regional Iranian catspaw,

authorities say pair recently returned from Pakistain, were immediately quarantined.

Cops say they will arrest teens who are going into grocery stores and COUGHING on produce in disturbing coronavirus prank on social media


Posted by: trailing wife || 03/22/2020 00:00 || Comments || Link || E-Mail|| [336085 views] Top|| File under:
DOJ seeks new emergency powers amid coronavirus pandemic
[Politico] The Justice Department has quietly asked Congress for the ability to ask chief judges to detain people indefinitely without trial during emergencies ‐ part of a push for new powers that comes as the coronavirus spreads through the United States.

Documents reviewed by POLITICO detail the department's requests to lawmakers on a host of topics, including the statute of limitations, asylum and the way court hearings are conducted. POLITICO also reviewed and previously reported on documents seeking the authority to extend deadlines on merger reviews and prosecutions.

A Justice Department spokesperson declined to comment on the documents.

The move has tapped into a broader fear among civil liberties advocates and Donald Trump's critics ‐ that the president will use a moment of crisis to push for controversial policy changes. Already, he has cited the pandemic as a reason for heightening border restrictions and restricting asylum claims. He has also pushed for further tax cuts as the economy withers, arguing that it would soften the financial blow to Americans. And even without policy changes, Trump has vast emergency powers that he could legally deploy right now to try and slow the coronavirus outbreak.

The DOJ requests ‐ which are unlikely to make it through a Democratic-led House ‐ span several stages of the legal process, from initial arrest to how cases are processed and investigated.
Posted by: Besoeker || 03/22/2020 00:00 || Comments || Link || E-Mail|| [336072 views] Top|| File under:
American Manufacturers Step Up to Make Medical Equipment
[PJMedia] President Trump announced on Friday that even though he has invoked the Defense Production Act, American companies have not waited to be asked to step in and fill shortages of medical equipment that hospitals may face during the war on the coronavirus

...the twenty first century equivalent of bubonic plague, only instead of killing off a third of the population of Europe it kills 3.4 percent of those who notice they have it. It seems to be fond of the elderly, especially Iranian politicians and holy men...
that originated in China and spread throughout the world.

"We're getting calls from automobile companies. We're getting calls from other companies saying they have plant capacity, they want to make ventilators they want to make other things," he said at a White House

presser

on Friday. "We are literally being besieged in a beautiful way by companies that want to do the work."

Press

news hound

s continued to badger him about whether he "ordered" any companies to start making ventilators. The presidents said, "I have [directed companies to make equipment] and they're making a lot of ventilators and they're making a lot of masks." He added that he is working with one company that is already retooling their factory to make ventilators, which they had experience making in the past.

Mike Pence continued laying out the optimistic plans for getting masks to hospitals and said that this weekend there will be a major announcement from the federal government regarding the shipments of the equipment to the states that need them. Pence also disclosed that the current stockpile of ventilators is much higher than previously reported, coming in at 20,000 on reserve. He also disclosed that they are freeing up other ventilators from around the country and have "identified tens of thousands of ventilators that can be retrofitted and converted" to be used for patients suffering with the Chinese virus, COVID-19.

These reports come on the heels of hyperventilating

news hound

s who have written stories about fears of massive mask shortages at U.S. hospitals. "We have millions of masks that will be distributed to the states," said President Trump. The president conveyed a positive and confident tone. "Nothing like this has ever happened before...we're getting it ordered. We're getting it done."

The full press briefing can be seen below.

Posted by: trailing wife || 03/22/2020 00:00 || Comments || Link || E-Mail|| [336090 views] Top|| File under:
China's coronavirus recovery is 'all fake,' whistleblowers and residents claim
[Yahoo] China's claims of how it's handling coronavirus recovery should be taken with more than a few grains of salt.

Even before COVID-19 became a global crisis, Chinese leaders had been criticized for their handling of the situation and lack of transparency about the disease's progression. Things now look like they're on the upswing, and businesses even appear to be headed back to work ‐ but whistleblowers and local officials tell Caixan that's just a carefully crafted ruse.

Beijing has spent much of the outbreak pushing districts to carry on business as usual, with some local governments subsidizing electricity costs and even installing mandatory productivity quotas. Zhejiang, a province east of the epicenter city of Wuhan, claimed as of Feb. 24 it had restored 98.6 percent of its pre-coronavirus work capacity.

But civil servants tell Caixan that businesses are actually faking these numbers. Beijing had started checking Zhejiang businesses' electricity consumption levels, so district officials ordered the companies to start leaving their lights and machinery on all day to drive the numbers up, one civil servant said. Businesses have reportedly falsified staff attendance logs as well ‐ they "would rather waste a small amount of money on power than irritate local officials," Caixan writes.

In Wuhan, officials have tried to make it appear that recovery efforts are going smoothly. But when "central leaders" personally survey disinfecting regimens and food delivery, local officials "make a special effort" for them and them alone, one resident told Caixan. And in a video circulating on social media, residents can be seen shouting at visiting leaders from the apartments where they're being quarantined ‐ "Fake, it's all fake."
Posted by: Iblis || 03/22/2020 00:00 || Comments || Link || E-Mail|| [336078 views] Top|| File under: Commies
Europe
Spain's coronavirus deaths surpass 1,300, close to 25,000 cases - Health Ministry
[YNet] - Spain's death toll from the coronavirus epidemic soared on Saturday to 1,326 from 1,002 on Friday, according to the country's Health Ministry latest data.
The number of registered cases in the country rose to 24,926 on Saturday from 19,980 in the previous tally announced on Friday.



Spain, Italy, is there a pattern?
Posted by: g(r)omgoru || 03/22/2020 15:26 || Comments || Link || E-Mail|| [336071 views] Top|| File under:
Macron's France SEIZES Lorries Carrying 130,000 Masks to British Hospitals
The importance of self-reliance in hard times


[Breitbart] French authorities impounded two lorries carrying some 130,000 masks to health workers in Britain's embattled hospitals, following President Emmanuel Macron's pledge to "requisition" all stocks in his territory.

The move followed hot on the heels of French border guards seizing another heavy goods vehicle carrying hand sanitiser to Britain the day before. The incidents triggered a diplomatic spat between the two countries as Britain's National Health Service (NHS) struggles against the Chinese coronavirus pandemic.

"On Tuesday night, French authorities stopped the hand sanitiser and confiscated the lot," a British government source confirmed to The Sun.

"On Wednesday night, it was lorries full of FFP3 face masks to protect staff."

Another source in Whitehall tried to play down the incidents, however, claiming both were "dealt with relatively quickly."

"There is a clear understanding between countries that only a united approach will tackle the public health emergency all countries face," they suggested, adding that the mask seizure "appears to have been a misunderstanding, [and] we're confident it won't happen again."

Sir Iain Duncan Smith, the eurosceptic former Tory leader and Cabinet minister, remained distinctly unimpressed, saying of the incident: "This shows you all you need to know about European co-operation."


They'll blame it on Brexit
Posted by: Frank G || 03/22/2020 12:36 || Comments || Link || E-Mail|| [336095 views] Top|| File under:
Coronavirus risks taking heavy toll on migrants in Europe
[Rudaw] Syrian refugee Mahmoud Ajlouni was due to pick up his new German residency permit last week but found the door firmly shut at the processing office in Berlin.

"I had an appointment," he said, adding he has "no idea" when he'll be able to replace the flimsy sheet of paper that is his only official identification.

For Ajlouni, the uncertainty could last weeks if not months as Germany has suspended refugee intake programmes or asylum seeker hearings amid the coronavirus

...the twenty first century equivalent of bubonic plague, only instead of killing off a third of the population of Europe it kills 3.4 percent of those who notice they have it. It seems to be fond of the elderly, especially Iranian politicians and holy men...
pandemic.

Beyond Germany, fears are also growing about the fate of migrants colonists and refugees in the bloc as Europa
...the land mass occupying the space between the English Channel and the Urals, also known as Moslem Lebensraum...
takes increasingly stringent measures to fight contagion.

With Europe now the epicentre of the coronavirus pandemic, the European Union
...the successor to the Holy Roman Empire, only without the Hapsburgs and the nifty uniforms and the dancing...
has slammed shut its external borders to halt the spread of COVID-19.

Countries like

La Belle France

, Spain and

Italia

have also imposed lockdowns on their populations to restrict movements and halt the spread of the virus.

Moslem colonists Migrants and asylum seekers have become one of the most vulnerable groups hard hit by the crisis as public services that usually tend to the group are wound down.

Aid groups have also warned that already poor conditions in camps including in Greece could worsen, while tense scenes have already erupted in refugee accomodations in Germany.

'DISINFECTANT AND NOTHING ELSE'
In Suhl, eastern Germany, 200 police were called in after brawls broke out in a refugee home where 533 people were quarantined.

Twenty-two were sent for confinement in a former juvenile prison.

The quarantines had been ordered after several cases of COVID-19 were detected among refugees in Germany.

Meanwhile people are only allowed to claim asylum at present if they can show a negative test for COVID-19 or after submitting to 14 days of quarantine.

Volunteers and non-government organizations fear that locked up in close quarters, with shared bathroom and kitchen facilities, the confinement will do little to slow the virus' spread.

"Kids are still running around in the corridors," said Sophia, a volunteer working especially with Afghan families in a Berlin home.

"There's disinfectant for people's hands at the entrance, but otherwise nothing much," she adds, complaining further that now visits from outside are banned.

In the Calais area in northern

La Belle France

, lockdown measures and fear of infection have reduced the numbers of volunteers working with the 2,000 migrants colonists there, putting an end to food handouts.

Posted by: trailing wife || 03/22/2020 01:12 || Comments || Link || E-Mail|| [336076 views] Top|| File under: Moslem Colonists
Emergency regulations (Israel) take effect
Emergency regulations took effect Sunday morning at 8 am after being approved by the government over the weekend.

To read the full version of the regulations (in Hebrew), click here

The central section of the regulations states that one must not go from one's place of residence or permanent stay into the public sphere except for one of the following reasons:


1) To go to one's place of work, and return from it

2) To buy essential food, medicines and products and receive essential services

3) To receive medical care

4) Blood donation;

5) Demonstration;

6) Legal process;

7) Going to the Knesset;

8) For treatment within the framework of welfare;

9) Sports activities of up to two people, the same ones every time insofar as possible, or of people living in the same place;

10) Exit from a place of residence, of an individual or of persons living in the same place, for a short time and to somewhere near the place of residence

11) Going to a religious ceremony, including a wedding or funeral, as well as for prayer and immersion in a mikvah

12) Leaving to assist another person who has a medical problem or other difficulty requiring support

13) Exit for an essential purpose not specified in paragraphs 1 to 12.


The regulations also include rules of conduct in the public sphere, most notably to keep a two-meter distance between every two people who do not live in the same place.

The regulations also include instructions on what businesses may and may not open, and conditions for opening businesses that may be opened. The validity of the regulations is currently seven days.

At the same time, at midnight last night, regulations limiting the number of employees in private workplaces and in the public service also took effect.
Posted by: g(r)omgoru || 03/22/2020 04:42 || Comments || Link || E-Mail|| [336068 views] Top|| File under:
Israeli doctor in Italy: We no longer help those over 60
[JPost] - Italy suffered more coronavirus-related victims than China with 4,825 confirmed deaths and 5,000 confirmed patients in the last 24 hours, Channel 12 reported on Sunday.

Israeli doctor Gai Peleg, who is currently working to save lives in Parma, Italy, told Channel 12 that things are only getting worse as the number of patients keeps growing.

As his department receives coronavirus patients who are terminally ill the focus is to allow patients to meet loved ones and communicate with them during their last moments despite the quarantine regulations. Other reports claim that, as the numbers of dead increases, some families find themselves unable to secure a proper burial for their loved ones.

Peleg said that, from what he sees and hears in the hospital, the instructions are not to offer access to artificial respiratory machines to patients over 60 as such machines are limited in number.


Wanna bet more businesses will go bankrupt in Italy than in places where quarantine was instituted in time?
Posted by: g(r)omgoru || 03/22/2020 03:38 || Comments || Link || E-Mail|| [336069 views] Top|| File under:
British Vacuum Cleaner Firm Designs Instant-Fix Medical Ventilator
[Breitbart] Here's a coronavirus story to gladden the heart: boffins at a UK-based vacuum cleaner firm have put together a working prototype for a cheap, easy-to-make ventilator to fill the massive shortage in British hospitals.

Worcester-based Gtech was responding to the government's challenge to businesses to see if anyone could come up in short space with a suitable design.


Heartwarming story of clever mechanical types coming up with a device that can be made quickly and inexpensively concludes:

"We designed the ventilator entirely from parts that can readily be made from stock materials or bought off-the-shelf. This means that if government approves and wants Gtech ventilators they can be made by almost any engineering and manufacturing company" says Nick.

"Gtech could produce around 100 per day within a week or two providing we could find steel fabrication and CNC machining companies to help us make some of the parts."

Gtech plan to produce two more ventilators tomorrow and submit them to the government for assessment.



Related: The Verge - General Motoars is partnering with Ventec Life Systems to help increase production of ventilators
Posted by: trailing wife || 03/22/2020 01:46 || Comments || Link || E-Mail|| [336080 views] Top|| File under:
Home Front: Culture Wars
Illinois Governor Lists Gun Stores as 'Essential,' Exempts Them from Forced Shutdown.
h/t Instapundit


[Breibart] - When Illinois Gov. J.B. Pritzker (D) issued an executive order Friday to put a statewide shutdown in place, he exempted gun and ammunition stores by labeling them "essential."

The order, titled "Executive Order in Response to COVID-19 (COVID-19 Executive Order No. 8)," contains various headings, under which are listings of businesses considered "essential" for day-to-day life. Under the heading, "Supplies for Essential Businesses and Operations," the order makes clear that "firearm and ammunition suppliers and retailers" can remain open, noting that they serve the purposes of "safety and security."


Told you yesterday, this guy beginning to make sense. Maybe all he needed was a bit of pounding to knock away the dirt from the metal.
Posted by: g(r)omgoru || 03/22/2020 05:23 || Comments || Link || E-Mail|| [336068 views] Top|| File under:
Government
Border agents save Honduran migrant family-of-five from drowning as they try and swim from Mexico to Texas
[Daily Mail, where America gets its news]
U.S. Customs and Border Protection saved a family who attempted to swim to Texas from Mexico


CBP agents in Eagle Pass, Texas, were pressed into action Sunday when they spotted the migrants struggling to stay afloat in the Rio Grande River


The family consisted of a father, mother, two sons and a daughter, and did not require additional medical treatment


CBP reported a slight rise in apprehensions [30,068] in the month of February along the southwest border following a decline in the arrests of undocumented migrants crossing the United States-Mexico border in the previous three months: 33,517 apprehensions in November, 32,854 in December and 29,206 in January
If they follow normal procedures, the family will now be sent back to Mexico or flown back to Honduras.


COVID-19 Border Shutdown: Illegal Crossers Will Get Immediately Deported To Home Countries


remember when closing the border was Unpossible™? Me too


[HotAir] Anyone crossing a US national border illegally will get immediately sent back to their home country for the next 30 days, at least, part of the ban on all border traffic except trade and other essential business. To do otherwise, the White House argued in its announcement last night, would be to put the entire immigration system at risk.

This includes those seeking asylum ‐ if they cross the border first:


In addition to closing U.S. borders to all but "essential travel" and citing concerns over the spread of the novel coronavrius, the Trump administration announced Friday that unauthorized immigrants colonists accused of crossing illegally will face immediate return to their home countries.

The unprecedented announcement raised major questions about the fate of refugees and asylum seekers who regularly cross the southern border without travel documents.

Administration officials sent a resounding message that detention protocols ‐ even for those with valid claims to stay in the U.S. ‐ pose a health risk to immigrants colonists and Border Patrol agents alike.

"Left unchecked, this would cripple our immigration system, overwhelm our healthcare system and severely damage our national security," Trump said on Friday.

The rule change took place yesterday and has already taken effect. It won't affect legal immigration or asylum seekers who process normally, apparently, but those who try to cross the border first. The only exemption will be unaccompanied children, the New York Times


...which still proudly displays Walter Duranty's Pulitzer prize...
reports. Acting DHS Secretary Chad Wolf told

news hound

s that he was acting on recommendations from the CDC to limit contact as much as possible:


Chad Wolf, the acting secretary of homeland security, said the United States would also close the legal entry points along the border with Mexico and Canada to tourism. American citizens, lawful permanent residents and those crossing a border to seek medical treatment or attend educational institutions would not be affected. Commercial traffic would remain open, but port officers would stop processing those without legal authority to be in the United States, including asylum seekers.

Mr. Wolf said the Centers for Disease Control and Prevention had issued the order to turn away any people who crossed the southwestern border illegally instead of taking them to a detention center where they could ask for asylum in the United States. President Trump has sought such a restrictive policy for years, but the courts have blocked it as a violation of due process.

"We're trying to limit the amount of contact we have with these individuals," said Mr. Wolf, adding that many migrants colonists who cross the border often lack documents to prove their medical history. "It's going to be very rapid."

Under the new rule, set to take effect Saturday, Border Patrol agents will be issued biometric tools to process migrants colonists in the field. Moslem colonists Migrants who have a criminal history will still be detained, but agents are being directed to take others to the nearest port of entry or airfield, where they are to be returned to their home countries. Unaccompanied children will be exempt from the rule, a Customs and Border Protection official said.

The US isn't the only country looking to give an immediate boot to uninvited guests, either. Canada announced yesterday that they'll be handing some folks back to us:


Canada will no longer accept irregular migrants colonists trying to cross the shared border with the United States and will instead return them to U.S. authorities, Prime Minister Justin Trudeau
...hereditary prime minister of the Great White North...
said on Friday.

The move marks a significant change in tactics from the Liberal government, which earlier this week had said those traversing the frontier would be put into quarantine.

"This is a temporary measure which we'll put in place for as long as the coronavirus
...the twenty first century equivalent of bubonic plague, only instead of killing off a third of the population of Europe it kills 3.4 percent of those who notice they have it. It seems to be fond of the elderly, especially Iranian politicians and holy men...
crisis lasts. These are exceptional measures to protect citizens," Trudeau told a news conference. ...

"The people who crossed up until today will be in isolation ... but in future those trying to cross will be turned back to U.S. authorities," said Trudeau.

That's fine, and that's as it should be. We can quarantine border-violating Americans on our side, and deport everyone who shouldn't be in this country either. That is precisely the way it should have been all along. No one is owed entry to the US except those who apply for and receive permission to do so legally.

Posted by: Skidmark || 03/22/2020 00:00 || Comments || Link || E-Mail|| [336085 views] Top|| File under:
Who's in the News
51
[untagged]
5
Taliban
4
Govt of Syria
4
Govt of Iran
3
Arab Spring
3
Commies
2
al-Nusra
2
Govt of Iraq
2
Islamic State
2
Sublime Porte
1
Moslem Colonists
1
Muslim Brotherhood
1
Narcos
1
Hezbollah
1
Govt of Pakistan
Bookmark
E-Mail Me
The Classics
The O Club
Rantburg Store
The Bloids
The Never-ending Story
Thugburg
Gulf War I
The Way We Were
Bio
Merry-Go-Blog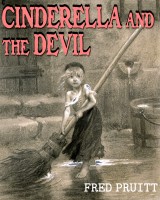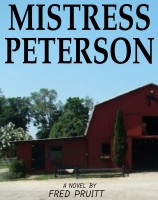 On Sale now!


A multi-volume chronology and reference guide set detailing three years of the Mexican Drug War between 2010 and 2012.

Rantburg.com and borderlandbeat.com correspondent and author Chris Covert presents his first non-fiction work detailing the drug and gang related violence in Mexico.

Chris gives us Mexican press dispatches of drug and gang war violence over three years, presented in a multi volume set intended to chronicle the death, violence and mayhem which has dominated Mexico for six years.
Click here for more information


Meet the Mods
In no particular order...


Steve White
Seafarious
tu3031
badanov
sherry
ryuge
GolfBravoUSMC
Bright Pebbles
trailing wife
Gloria
Fred
Besoeker
Glenmore
Frank G
3dc
Skidmark



Better than the average link...



Rantburg was assembled from recycled algorithms in the United States of America. No trees were destroyed in the production of this weblog. We did hurt some, though. Sorry.
34.204.181.91

Help keep the Burg running! Paypal: