-Lurid Crime Tales-
Barr: 'Severe' consequences if foreign government behind HHS cyberattack during coronavirus outbreak
[Washington Examiner] Attorney General William Barr vowed there would be "severe" consequences if a foreign country was behind the cyberattack against the Health and Human Services Department's website on Sunday or behind the false coronavirus rumors swirling in recent days.

The HHS website was hit by a denial-of-service cyberattack on Sunday night, apparently designed to disrupt efforts to combat the spread of the growing COVID-19 outbreak in the United States.

"When you're dealing with something like a denial-of-service attack on HHS during a pandemic, that's a very grave action for another country to take," Barr told the Associated Press on Tuesday. "So, if it is another country doing this, I'm sure the ramifications will be severe."

Barr, "Our primary role right now is to investigate" and that "the FBI is very active trying to determine who is responsible for these things."

The attorney didn't take a guess on which foreign nation might be responsible.
Posted by: Besoeker || 03/18/2020 00:43 || Comments || Link || E-Mail|| [6545 views] Top|| File under:
Trump announces he is invoking Defense Production Act to fight coronavirus
[FoxNews] President Trump on Wednesday announced that he is invoking the Defense Production Act as part of the administration's efforts to tackle the coronavirus pandemic -- and also described himself as being a "wartime president."

"It can do a lot of good things if we need it," he said at a White House press conference. "We'll have it all completed, signing it in just a little while."

The act ensures the private sector can ramp-up manufacturing and distribution of emergency medical supplies and equipment. The move gives the White House the authority to increase production of masks, ventilators and respirators, as well as expand hospital capacity to combat the coronavirus.

As of Wednesday morning, there were 6,519 cases and 114 deaths in the United States.

The Centers for Disease Control and Prevention reported that coronavirus deaths in the U.S. mirror what has been reported in other countries, with approximately 4 out of 5 deaths occurring in people 65 and older — and no deaths in children.

On Wednesday, Trump also announced that the Housing Department is suspending all foreclosures and evictions until the end of April.

Vice President Mike Pence, who is leading the taskforce, announced that Health and Human Services are suspending a regulation that prevents medical professionals from practicing medicine across state lines. He also called on the nation to postpone all elective medical procedures.
Posted by: Skidmark || 03/18/2020 12:56 || Comments || Link || E-Mail|| [6506 views] Top|| File under:
San Francisco Area Residents Ordered to Stay in their tents
[Breitbart] San Francisco (AFP) ‐ Millions of San Francisco area residents on Monday were ordered to stay home to slow the spread of the deadly coronavirus as part of a lockdown effort covering a section of California including Silicon Valley.

Six counties in the region and the city of Berkeley joined the effort after data showed 258 confirmed cases of COVID-19 with four deaths in the jurisdictions with some seven million people.

A "remain-in-place" order announced by San Francisco Mayor London Breed will go into effect at the end of Tuesday here and remain in force until April 7, with the possibility it will be extended.

"We know these measures will significantly disrupt people's day to day lives, but they are absolutely necessary," Breed said.
Posted by: Besoeker || 03/18/2020 12:19 || Comments || Link || E-Mail|| [6486 views] Top|| File under:
Germany will build a new hospital for 1,000 coronavirus patients, following China and Russia's lead
[Daily Mail, where America gets its news]
Berlin city government has agreed to build a new hospital for up to 1,000 coronavirus patients on Tuesday


As of Monday there were 6,012 people in Germany infected with coronavirus, of which 300 are in Berlin


It comes after Russia yesterday unveiled plans to speed-build second hospital to treat coronavirus victims


Infectious diseases clinic is to be constructed in Khabarovsk city close to the Chinese border in just 12 weeks


Last week authorities announced £92m Moscow hospital would be built to cope with expected rise in cases
Posted by: Skidmark || 03/18/2020 02:58 || Comments || Link || E-Mail|| [6509 views] Top|| File under:
6 Aug 2019 Article - CDC Shuts Down Army Lab's Disease Research
[TheScientist] Research on dangerous pathogens has been suspended at an Army lab at Fort Detrick in Maryland after the Centers for Disease Control and Prevention found biosafety lapses there, the Frederick News-Post reported August 2. A spokesperson for the US Army Medical Research Institute of Infectious Diseases (USAMRIID) tells the newspaper that no disease-causing materials have been found outside authorized areas at the site.

According to its website, USAMRIID has been the US Department of Defense's lead laboratory for medical biological defense research since 1969. The News-Post reports that the facility has both level 3 and level 4 biosafety labs and has worked on pathogens such as Ebola, Yersinia pestis (plague), and Francisella tularensis (tularemia). Those pathogens are among those considered "select agents and toxins" by the Department of Health and Human Services, which only allows authorized labs to work on them.
Posted by: Besoeker || 03/18/2020 01:54 || Comments || Link || E-Mail|| [6545 views] Top|| File under:
EU to ban most foreign travelers for 30 days to curb virus
BRUSSELS (AP) ‐ European Union leaders agreed Tuesday to immediately impose travel restrictions on most foreigners entering Europe for at least 30 days to limit the spread of the new coronavirus, and to set up fast-track transport lanes to keep vital medical equipment, food and goods flowing smoothly inside the bloc.

As the virus case count in Europe climbed to over 60,000 and with more than 2,700 people dead, nervous national governments have introduced quick-fix measures such as partial border closures and quarantines with little consultation. The EU sought over three hours of video talks to forge a united front against an illness that is also wreaking economic havoc.

"We reaffirmed the need to work together and do everything necessary to tackle the crisis and its consequences," European Council President Charles Michel told reporters. He said the 27 EU countries agreed to impose border restrictions on tourism and non-essential business "as fast as possible."

The plan exempts long-term EU residents, diplomats, some healthcare and transport workers.

European Commission President Ursula von der Leyen said her proposal for the restrictions "got a lot of support by the member states. It's up to them now to implement. They said they will immediately do that."

Chancellor Angela Merkel said the leaders agreed in a conference call to an entry ban with "very, very limited exceptions," and that Germany would start implementing it immediately.

Merkel said citizens of Switzerland, Liechtenstein, the United Kingdom and Norway are exempt. The EU leaders also agreed to coordinate the repatriation of EU citizens stranded outside the bloc, she said.

Von der Leyen said they also backed a proposal to set up "green lanes" for trucks and other priority vehicles aimed at beating the traffic jams that have formed around crossing points on internal borders, where no ID or vehicle checks were required just days ago.
Posted by: Besoeker || 03/18/2020 01:45 || Comments || Link || E-Mail|| [6498 views] Top|| File under:
Iran warns virus could kill 'millions' in Islamic Republic
TEHRAN, Iran (AP) ‐ Iran issued its most dire warning yet Tuesday about the new coronavirus ravaging the country, suggesting "millions" could die in the Islamic Republic if people keep traveling and ignore health guidance.

A state TV journalist who also is a medical doctor gave the warning only hours after hard-line Shiite faithful on Monday night pushed their way into the courtyards of two major shrines that were finally closed due to the virus. Supreme Leader Ayatollah Ali Khamenei issued a religious ruling prohibiting "unnecessary" travel.

Roughly 9 out of 10 of the over 18,000 confirmed cases of the virus in the Middle East come from Iran, where authorities denied for days the risk the outbreak posed. Officials have implemented new checks for people trying to leave major cities ahead of Nowruz, the Persian New Year, on Friday, but have hesitated to quarantine the areas.

The death toll in Iran saw another 13% increase Tuesday. Health Ministry spokesman Kianoush Jahanpour said the virus had killed 135 more people to raise the total to 988 amid over 16,000 cases.
Posted by: Besoeker || 03/18/2020 01:42 || Comments || Link || E-Mail|| [6493 views] Top|| File under: Govt of Iran
Vegas Strip to shut down for a month due to CONVID-19 threat
[BBC] Here are more details on the shutdown in Nevada.

Governor Steve Sisolak announced the measures in a news conference Tuesday night.

"This [coronavirus] is effecting the lives of our citizens. People are dying. Every day that is delayed here, I'm losing a dozen people on the back end that are going to die as a result of this,"

All non-essential businesses are affected by the shutdown. Restaurants are only allowed to provide takeout or delivery.

Even slot machines in convenience stores will no longer be permitted.

"America's playground", as Las Vegas is known, is usually open 24-hours a day. The last time the casinos had to lock their doors was on the day of John F. Kennedy's funeral in 1963.

Nevada's month-long freeze on gambling will hit Las Vegas hard. The city depends on the glitz of the Vegas strip for its tourism and hospitality-based economy.

The closure - which goes into effect Wednesday at noon - will be part of federal guidelines recommending social distancing. Americans are asked to follow sweeping measures for the next few weeks, including for older residents to stay at home and for people to not gather in groups of more than 10 or go to restaurants and bars.
Posted by: Besoeker || 03/18/2020 01:04 || Comments || Link || E-Mail|| [6493 views] Top|| File under:
As massive global disruption grows, nations try to slow virus, help economies
[IsraelTimes] Closed borders in EU lead to 40 mile traffic jams; America reports virus in all 50 states; US,

Britannia

and the Netherlands announce giant economic rescue packages.

Mass disruptions shuddered across the globe Tuesday as governments struggled to slow the spread of the coronavirus

...the twenty first century equivalent of bubonic plague, only instead of killing off a third of the population of Europe it kills 3.4 percent of those who notice they have it. It seems to be fond of the elderly, especially Iranian politicians and holy men...
while also trying to keep their economies afloat. The chaos stretched from Lithuania, where border traffic jams were 40 miles deep, to bankrupt, increasingly impoverished, reliably Democrat, Detroit
Continued on Page 49
Posted by: trailing wife || 03/18/2020 00:26 || Comments || Link || E-Mail|| [6513 views] Top|| File under:
Why COVID-19 Ravaged Italy While South Korea Remained Relatively Stable
[DailyWire] In South Korea, as of this writing, the current death toll for COVID-19 stands at 66, which equals about 0.6% of those infected. Conversely, the death toll in Italy now tops 2,000. In South Korea, the rate of testing has been quite high (3,692 tests per million people as of March 8), and its mortality among those infected quite low (about 0.6%, or 66 deaths, at last count).

By contrast, Italy tests about 826 people per million and its mortality among those with diagnosed infection is about 10 times higher, with more than 1,000 people dead from the disease.

"According to a UN report in 2015, 28.6% of the Italian population was 60 years old or older (second in the world after Japan at 33%)," continued CNN. "This compares to South Korea, where 18.5% of the population is at least 60 years of age, ranking 53rd globally. The impact of this disparity is quickly shown in the analysis of coronavirus deaths in each county. In Italy, 90% of the more than 1,000 deaths occur in those 70 or older."

In South Korea, 30% of COVID-19 patients were in their 20s versus just 20% 60 years or older. The survival rate breaks strongly along gender lines as well in South Korea, where at least 62% of cases were reported among women. If China provides a window, the death rate among men currently stands at 4.7% versus just 2.8% among women.


Continues to smoker breakdown.
Posted by: Woodrow || 03/18/2020 00:00 || Comments || Link || E-Mail|| [6491 views] Top|| File under:
Coronavirus roundup: Global death toll 7,813; nearly 190,000 infected
Global coronavirus death toll at 7,813; nearly 190,000 infected
[IsraelTimes] The number of novel coronavirus

...the twenty first century equivalent of bubonic plague, only instead of killing off a third of the population of Europe it kills 3.4 percent of those who notice they have it. It seems to be fond of the elderly, especially Iranian politicians and holy men...
cases globally stood at 189,680 with 7,813 deaths, across 146 countries and territories at 1700 GMT Tuesday, according to a tally compiled by AFP from official sources.

Since 1700 GMT on Monday there were 806 new deaths reported and 14,159 new cases globally.

The tallies, using data collected by AFP offices from national authorities and information from the World Health Organization (WHO), take into account the fact that criteria for counting victims and coronavirus screening practices vary from country to country.

The countries with the most new deaths in the past 24-hour period are

Italia

(345), Spain (182) and Iran
...a theocratic Shiite state divided among the Medes, the Persians, and the (Arab) Elamites. Formerly a fairly civilized nation ruled by a Shah, it became a victim of Islamic revolution in 1979. The nation is today noted for spontaneously taking over other countries' embassies, maintaining whorehouses run by clergymen, involvement in international drug trafficking, and financing sock puppet militias to extend the regime's influence. The word Iran is a cognate form of Aryan. The abbreviation IRGC is the same idea as Stürmabteilung (or SA). The term Supreme Guide is a the modern version form of either Duce or Führer or maybe both. They hate Jews Zionists Jews. Their economy is based on the production of oil and vitriol...
(135).

China ‐ excluding Hong Kong and Macau ‐ where the outbreak emerged in late December, has to date declared 80,881 cases, including 3,226 deaths, with 68,869 people recovered. The country declared 21 new cases and 13 new fatalities since Monday.

Belgium imposes general coronavirus lockdown until April 5
[IsraelTimes] Belgians must stay at home from midday on Wednesday until at least April 5 in case they spread the coronavirus further, Prime Minister Sophie Wilmes says on Tuesday. The only residents allowed out will be those heading for medical attention, solo exercise or work in some businesses deemed essential such as food markets and pharmacies, she says.

People with blood type A might be more susceptible to coronavirus, study finds
[NYPOST] People with blood type A might be more vulnerable to the coronavirus

...the twenty first century equivalent of bubonic plague, only instead of killing off a third of the population of Europe it kills 3.4 percent of those who notice they have it. It seems to be fond of the elderly, especially Iranian politicians and holy men...
, while those with type O blood could be more resistant, according to a new preliminary study from China.
Researchers studying COVID-19 in its outbreak epicenter, Wuhan, and the city of Shenzhen found the proportion of Type-A patients both infected and killed by the disease to be "significantly" higher than those with the same blood type in the general public.

Type O patients, meanwhile, made up a smaller proportion of both those infected and killed by the virus.

"People of blood group A might need particularly strengthened personal protection to reduce the chance of infection," wrote the researchers at the Centre for Evidence-Based and Translational Medicine based out of Wuhan.

Though the team, led by Wang Xinghuan, couched the study as "preliminary," with more work needed to be done to develop concrete findings.


Coronavirus bailout to cost more than $1 trillion, Mnuchin says
[NYPOST] A stimulus package to save the US economy from the ravages of the coronavirus

...the twenty first century equivalent of bubonic plague, only instead of killing off a third of the population of Europe it kills 3.4 percent of those who notice they have it. It seems to be fond of the elderly, especially Iranian politicians and holy men...
is expected to soar beyond $1 trillion, Treasury Secretary Steven Mnuchin said Tuesday.

The bailout will include direct checks to Americans facing financial hardship, which is expected to cost $250 billion, as well as loans for small businesses and entire industries facing the brunt of the economic downturn.

"I know there's been some rumors of the number. It is a big number," Mnuchin said after a luncheon with Republican senators on Capitol Hill.

"This is a very unique situation for this economy. We've put a proposal on the table that would inject a trillion dollars into the economy that is on top of the $300 billion from the IRS


...the Internal Revenue Service; that office of the United States government that collects taxes and persecutes the regime's political enemies...


deferrals," he said.

At least $50 billion would be directed to the airline industry which has been devastated by travel restrictions in place around the globe.

The Senate has committed to staying in Washington until the stimulus package is passed and is preparing to sit through the weekend as the rest of the country goes into lock-down.

Comparatively, the bank bailout after the 2008 Great Recession, known as TARP, cost $700 million.

Conservative Republicans balked at the huge package which would further inflate the federal government deficit but said the COVID-19 health crisis was an unprecedented challenge.


The US military is preparing to distribute more then 5 million protective masks and other equipment, according to Reuters. Already, some 1 million are ready and will be given to the military strategic reserves for government redistribution, US Defense Secretary Mark Esper said on Tuesday. US Defense Secretary Mark Esper told a news conference that the Pentagon would also be prepared to distribute up to 2,000 ventilators. He added that the US military's laboratories would additionally be made available to start carrying out coronavirus tests for civilians, increasing US testing capacity.

The Pentagon has also begun mobilizing US Navy hospital ships as part of the US Defense Department's plan to contain the domestic spread of the coronavirus, USNI News reported.

"We've already given orders to the Navy… to lean forward in terms of getting them ready to deploy," Esper said Tuesday, the report stated.
Posted by: trailing wife || 03/18/2020 00:00 || Comments || Link || E-Mail|| [6575 views] Top|| File under:
Nursing home with the biggest cluster of covid-19 deaths to date in the U.S. thought it was facing an influenza outbreak
[MSN] A nasty respiratory illness had been spreading through the Life Care Center nursing home in Kirkland, Wash., for at least nine days when a sick resident was taken to a hospital on Feb. 19.

The resident, and another hospitalized Feb. 24, were later diagnosed with covid-19, the illness caused by the coronavirus

...the twenty first century equivalent of bubonic plague, only instead of killing off a third of the population of Europe it kills 3.4 percent of those who notice they have it. It seems to be fond of the elderly, especially Iranian politicians and holy men...
, according to the facility. They were two of the earliest cases in the country's deadliest cluster to date in the pandemic.

But the home's managers had believed since early February that they were facing a surge of influenza, which was common for the facility, said a

front man

for the Life Care Center.

Subscribe to the Post Most newsletter: Today's most popular stories on The Washington Post

Their focus on flu had persisted even though their region had been on high alert since the Jan. 21 announcement of the first U.S. case of the coronavirus in a neighboring county.

The assumption of flu had held as the managers introduced a policy on Feb. 10 discouraging visitors due to the spike in illness.

And it had continued after a senior state health official, in a Feb. 21 letter, urged all nursing homes to prepare for the coronavirus by checking hygiene and infection controls, according to a copy of the letter obtained by The Washington Post.
Posted by: Fred || 03/18/2020 00:00 || Comments || Link || E-Mail|| [6535 views] Top|| File under:
-Land of the Free
New Orleans Mayor Issues Coronavirus Order Allowing Ban on Sale, Transportation of Firearms
[Breitbart] New Orleans Mayor LaToya Cantrell (D) signed a coronavirus emergency order last week allowing her to ban the sale and transportation of firearms.

She signed a follow-up proclamation on March 16, 2020, further emphasizing her emergency powers to "suspend or limit the sale, dispensing, or transportation, of alcoholic beverages."

The declaration declaring the mayor's power to restrict gun sales and transportation says she is "empowered, if necessary, to suspend or limit the sale of alcoholic beverages, firearms, explosives, and combustibles."

On March 16, 2020, the Second Amendment Foundation responded to Cantrell's claims of emergency powers over firearms by reminding her that they sued over Second Amendment infringement following Hurricane Katrina and will do so during the era of coronavirus if needed.

SAF executive vice president Alan Gottlieb said:
Posted by: Besoeker || 03/18/2020 12:13 || Comments || Link || E-Mail|| [6495 views] Top|| File under:
China Expels American Journalists From Five Publications Including The NY Times And Washington Post
[Hot Air] China has announced plans to expel American journalists from five publications today including the NY Times, Wall Street Journal, Washington Post, Time and Voice of America. The journalists will also not be allowed to report from Hong Kong:
Tom Freidman: "After ALL we've done for you!"
China instructed American journalists "whose press credentials are due to expire before the end of 2020" to "notify the Department of Information of the Ministry of Foreign Affairs within four calendar days starting from today and hand back their press cards within ten calendar days."

It went on to specify that the American journalists now working in China "will not be allowed to continue working as journalists in the People's Republic of China, including its Hong Kong and Macao Special Administrative Regions."

So is this a response to China's frustration over being blamed for the coronavirus outbreak? The Times points out this back and forth has been building for several weeks and coronavirus was definitely part of it:

Posted by: Besoeker || 03/18/2020 01:21 || Comments || Link || E-Mail|| [6488 views] Top|| File under: Commies
TP Shortage an Illusion
[LA Times] As the coronavirus pandemic has spread, Americans have taken to stores to clear out shelves of hand sanitizer, canned goods and other emergency rations.


For some reason, they've also started panic-buying toilet paper.

But despite the photos of empty shelves popping up on social media, is there in fact any risk to the nation's toilet paper pipeline?

The short answer: no.

"It's not like suddenly all the toilet paper factories in the world are burning down," said Willy Shih, a professor at Harvard Business School who studies manufacturing supply chains. "They're still cranking this stuff out."


If anything, toilet paper supplies are suffering from being too steady, Shih says. Typically, demand for the product is flat proportional to the population ‐ there is no hot season for toilet paper. That means that factories are designed to run as efficiently as possible around the clock to produce a constant stream of product, with little room for increase or decrease.

When that constant supply meets a spike in demand, shoppers suddenly run into empty shelves.

Toilet paper is also distinct from products such as hand sanitizer and coronavirus test kits, where increased use means that there is a genuine risk of shortages. Barring a new craze for mummy costumes, the actual use of toilet paper is unlikely to increase.


And, by the way...


Only people who are at higher risk of serious illness from the virus, either from age or other medical conditions, are truly in need of stockpiling enough toilet paper to last for the duration of the outbreak, since going back out to the store for fresh rolls may put their safety at risk (though delivery services should be available as supplies replenish).

Other countries with severe outbreaks have not suffered total shutdowns of stores or illness rates that disabled the logistics and paper industries. In Italy and parts of China that went into full lockdown, grocery stores remained open, as did factories producing essential products.
Posted by: Bobby || 03/18/2020 00:00 || Comments || Link || E-Mail|| [6536 views] Top|| File under:
Home Front: Politix
Trump administration takes steps to close border to migrants, citing coronavirus
Never let a crisis go to waste, right, Dems?


[SD Union Trib] The Trump administration is taking steps to close the southern border to certain migrants, citing the rapid spread of the coronavirus.

U.S. immigration authorities could soon begin immediately removing migrants who enter the U.S. between official ports of entry and turning them back to Mexico, saying it will help stanch the expansion of the pandemic, officials told The Times.

The administration has yet to formally announce the proposal, first reported by the New York Times on Tuesday night, but it is hammering out final details. Earlier Tuesday, administration officials began laying the groundwork for the shift.

Under the new policy, Border Patrol agents who apprehend Mexican adults attempting to cross the border between ports of entry will return them to Mexico at a nearby port of entry instead of detaining them, according to Brandon Judd, president of the union that represents 15,000 agents, the National Border Patrol Council.

Agents will have to check migrants' information, including criminal records, in the field. Equipment to help them perform those checks was already being distributed Tuesday, Judd said.

Judd, who is close to the Trump administration, added that the new policy could take effect as soon as Tuesday night.

"This will greatly limit the potential for spread of the coronavirus," he said. "The administration was looking at ways to minimize exposure."

The administration also began recalling asylum officers and other employees of U.S. Citizenship and Immigration Services ‐ the arm of the Homeland Security Department that administers the legal immigration system ‐ from detention facilities and postings across the country on Tuesday.
Posted by: Frank G || 03/18/2020 05:58 || Comments || Link || E-Mail|| [6506 views] Top|| File under:
Israel-Palestine-Jordan
Police arrests organizer of wedding that broke coronavirus guidelines
[JPost] - A man in his 40's from Jerusalem was arrested on Tuesday night for allegedly organizing a multi-part wedding in Bet Shemesh which housed approximately 150 guests, which far outreaches the Health Ministry's limitations in their new guidelines.

A new video that began circulating on the web, first shown on Channel 12, shows the haredi wedding with far more than 10 attendees. As a result, the police opened an investigation into the incident.

"Published tonight is a documentation of an event that occurred in Bet Shemesh," a Channel 12 reporter wrote on Twitter, explaining that it is the wedding of two rebbes and slamming the gathering.

"This is no longer negligence or lack of awareness, but disrespect of precautions. The first people to be hurt will be the celebrators themselves, and then afterwards, all of us," he continued.
Posted by: g(r)omgoru || 03/18/2020 03:34 || Comments || Link || E-Mail|| [6511 views] Top|| File under:
Science & Technology
Attorney at center of New Rochelle coronavirus outbreak wakes from coma
[Arutz 7] - The attorney at the center of the coronavirus outbreak in New Rochelle, New York, has emerged from his coma.

Lawrence Garbuz "is awake and alert and seems to be on the road to full recovery," his wife, Adina, said in a post on Facebook. She has not seen him in person, but communicated through FaceTime.
Posted by: g(r)omgoru || 03/18/2020 16:50 || Comments || Link || E-Mail|| [6488 views] Top|| File under:
Racing for a coronavirus vaccine, Boston scientist hopes someone beats him to it
[IsraelTimes] Israeli-American Dr. Ofer Levy heads PVP, which is among 40 research groups aiming to trample COVID-19. As lives hang in the balance, his work focuses on the elderly.


Forty?! I was impressed when I thought there were a dozen or so. May they find many answers — some quickly and adequate, others more slowly but even better to replace the first ones.

The Precision Vaccines Program (PVP) at Boston Children's Hospital is working on developing a vaccine for the novel coronavirus

...the twenty first century equivalent of bubonic plague, only instead of killing off a third of the population of Europe it kills 3.4 percent of those who notice they have it. It seems to be fond of the elderly, especially Iranian politicians and holy men...
, which has been declared a pandemic by the World Health Organization. PVP head Dr. Ofer Levy says that among the worldwide vaccine efforts, his group is uniquely focused on a solution for the elderly, a population Levy defines as age 65 or older.

Continued on Page 49
Posted by: trailing wife || 03/18/2020 00:04 || Comments || Link || E-Mail|| [6490 views] Top|| File under:
Who's in the News
49
[untagged]
8
Govt of Iran Proxies
5
Govt of Iran
4
Houthis
4
Sublime Porte
4
Commies
2
Hezbollah
2
Islamic State
2
Govt of Iraq
1
Govt of Pakistain Proxies
1
Muslim Brotherhood
1
Govt of Syria
1
Taliban
1
Govt of Pakistan
1
Narcos
Bookmark
E-Mail Me
The Classics
The O Club
Rantburg Store
The Bloids
The Never-ending Story
Thugburg
Gulf War I
The Way We Were
Bio
Merry-Go-Blog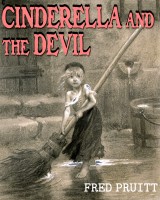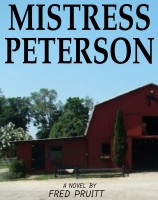 On Sale now!


A multi-volume chronology and reference guide set detailing three years of the Mexican Drug War between 2010 and 2012.

Rantburg.com and borderlandbeat.com correspondent and author Chris Covert presents his first non-fiction work detailing the drug and gang related violence in Mexico.

Chris gives us Mexican press dispatches of drug and gang war violence over three years, presented in a multi volume set intended to chronicle the death, violence and mayhem which has dominated Mexico for six years.
Click here for more information


Meet the Mods
In no particular order...


Steve White
Seafarious
Pappy
lotp
Scooter McGruder
john frum
tu3031
badanov
sherry
ryuge
GolfBravoUSMC
Bright Pebbles
trailing wife
Gloria
Fred
Besoeker
Glenmore
Frank G
3dc
Skidmark
Alaska Paul



Better than the average link...



Rantburg was assembled from recycled algorithms in the United States of America. No trees were destroyed in the production of this weblog. We did hurt some, though. Sorry.
3.235.140.84

Help keep the Burg running! Paypal: