-Signs, Portents, and the Weather-
A doc's comment on Covid-19
[Facebook] Over the past 20 years, several coronaviruses have crossed the species barrier into humans, causing outbreaks of severe, and often fatal, respiratory illness. Since SARS-CoV was first identified in animal markets, global viromics projects have discovered thousands of coronavirus RNA sequences in diverse animals and geographic regions. Unfortunately, there are few tools available to functionally test these viruses for their ability to infect humans, which has severely hampered efforts to predict the next zoonotic viral outbreak. The virus that causes COVID-19 is designated severe acute respiratory syndrome coronavirus 2 (SARS-CoV-2). This virus information is up to date as it can be. Most case patients were 30 to 79 years of age (87%), 1% were aged 9 years or younger, 1% were aged 10 to 19 years, and 3% were age 80 years or older. I am pointing out what may be helpful. Interestingly a lot of studies were in progress on this type of virus right when the pandemic started. They were able to demonstrate how SARS-Cov2 or Covid 19 viruses can gain entry into human cells, and confirm that human Angiotensin converting enzyme 2 or ACE2 is the receptor for the recently emerging SARS-CoV-2 virus. This is not that important to most but those on DPP-4 inhibitors and high blood pressure drugs that block this receptor. Studies are ongoing to see if these drugs help or hurt when we are taking them while infected. If this hypothesis were to be confirmed, it could lead to a conflict regarding treatment because ACE2 that is being blocked reduces lung inflammation and has been suggested as a potential new therapy for inflammatory lung diseases, cancer, diabetes, and hypertension. A further aspect that should be investigated is the genetic predisposition for an increased risk of SARS-CoV-2 infection, which might be due to ACE2 polymorphisms that have been linked to diabetes mellitus, cerebral stroke, and hypertension, specifically in Asian populations. Summarizing this information, the sensitivity of an individual might result from a combination of both therapy and ACE2 polymorphism. Keep aware of this issue if it pertains to you.

Research has shown this viral cell-human cell fusion can only take place in the presence of trypsin or proteases (enzymes that cut the spike of the virus to help it bind to the ACE2 receptor and enter the cell). The human respiratory tract of individuals with normal lung function maintains a fine-tuned balance, being asymptomatically colonized by the normal microbiota in the upper airways and sterile in the lower tract. This equilibrium may be disrupted by the exposure to insults such as cigarette smoke, car fumes, irritants and prior viral infection. Be aware your stress affects the microbiome and thus bacteria in a bad way and in the human gastro-intestinal tract commensal bacteria studies we find stress can lead to inflammation which pours these chemicals out. These proteins are called Siropins, which efficiently inhibited two human proteases reported to be associated with inflammatory bowel diseases and viral entry.

Pregnant women — Minimal information is available regarding COVID-19 during pregnancy. Intrauterine or perinatal transmission has not been identified. In two reports including a total of 18 pregnant women with suspected or confirmed COVID-19 pneumonia, there was no laboratory evidence of transmission of the virus to the neonate. However, two neonatal cases of infection have been documented from contact with family. Wash hands before and every 10 minutes when handling an infant.

SYMPTOMS
Pneumonia appears to be the most frequent serious manifestation of infection, characterized primarily by fever, cough, dyspnea, and bilateral infiltrates on chest imaging. There are no specific clinical features that can yet reliably distinguish COVID-19 from other viral respiratory infections. One comment suggested inability to breath hold for 10 seconds.

In a study describing 138 patients with COVID-19 pneumonia in Wuhan, the most common clinical features at the onset of illness were:


●Fever in 99 percent
●Fatigue in 70 percent
●Dry cough in 59 percent
●Anorexia in 40 percent
●Myalgias in 35 percent
●Dyspnea in 31 percent
●Sputum production in 27 percent

The dyspnea (shortness of breath) developed after a median of five days of illness. Acute respiratory distress syndrome developed in 20 percent, and mechanical ventilation was implemented in 12.3 percent.

TREATMENT
Home care — Home management is appropriate for patients with mild infection who can be adequately isolated in the outpatient setting. We treat like a flu or severe cold and observe for complications. Number two in the management of such patients should focus on prevention of transmission to others. A patient with COVID-19 should stay at home and try to separate themselves from other people and animals in the household. They should wear a facemask when in the same room (or vehicle) as other people and when presenting to health care settings. The animals cannot transmit directly but the virus can be on their fur and mouths.

Learn from China - The timing of the COVID-19 outbreak, prior to China's annual Lunar New Year holiday, was an important factor as China considered how to respond to the outbreak. Culturally, this is the largest and most important holiday of the year. It is the expectation that people return to their family homes, which is the cause for the several billion person-trips made by residents and visitors during this time, mostly on crowded planes, trains, and buses. Knowing this meant each infected person could have numerous close contacts over a protracted time and across long distances, the government needed to quickly act. However, it was not only the speed of the government's response, but also the magnitude of that response that were influenced by the impending holiday travel time. Knowing that specific treatment and prevention options, such as targeted antiviral drugs and vaccines, were not yet available for COVID-19, China focused on traditional public health outbreak response tactics—isolation, quarantine, social distancing, and community containment.

Identified case patients with COVID-19 were immediately isolated in designated wards in existing hospitals, and 2 new hospitals were rapidly built to isolate and care for the increasing numbers of cases in Wuhan and Hubei. People who had been in contact with COVID-19 cases were asked to quarantine themselves at home or were taken to special quarantine facilities, where they could be monitored for onset of symptoms. Enormous numbers of large gatherings were canceled, including all Lunar New Year celebrations, and traffic in Wuhan and in cities across Hubei was restricted and closely monitored. Virtually all transportation was subsequently restricted at a national level. All of these measures were instituted to achieve social distancing. In addition, an estimated 40 million to 60 million residents of Wuhan and 15 other surrounding cities within Hubei Province were subjected to community containment measures. Although these types of traditional outbreak response actions have been successfully used in the past, they have never been executed on such a large scale.

Emerging Treatments – In recent studies mercaptopurine and melatonin showed strong effect against this virus. This identified mercaptopurine as a selective inhibitor of both SARS-CoV and MERS-CoV by targeting papain-like protease. Melatonin was reported in potential antiviral infection via its anti-inflammatory and antioxidant effects. Melatonin indirectly regulates ACE2 expression, a key entry receptor involved in viral infection of 2019-nCoV/SARS-CoV-2. Specifically, melatonin was reported to inhibit calmodulin and calmodulin interacts with ACE2 by inhibiting shedding of its ectodomain, a key infectious process of SARS-CoV. In summary, combination of mercaptopurine and melatonin may offer a potential combination therapy for 2019-nCoV/SARS-CoV-2 by synergistically targeting papain-like protease, ACE2, c-Jun signaling, and anti-inflammatory pathways. Several other possible drugs that are already in production are being tested at present. A SERM drug, an aldosterone receptor blocker, 6MP chemo drug, even Paxil (paroxetine) which is an antidepressant all have some theoretical effectiveness.

Greg E. Sharon MD
Posted by: 3dc || 03/17/2020 11:12 || Comments || Link || [336094 views] Top|| File under:
Suid-Afrika maatreëls (measures) - Pick n Pay Grocery offers 'elderly only' hour to shoppers older than 65 due to coronavirus
[Bus Insider SA] Pick n Pay says it wants to open all its supermarkets and hypermarkets an hour earlier every Wednesday for customers over 65 to shop safer, amid Koronavirus fears.

From 18 March 2020, stores will be open exclusively for customers over the age of 65 years from 07:00 to 08:00.

Customers will be carded at the entrance, and will need to bring a valid ID to enter the store during this time.

"A special shopping hour for pensioners was a great suggestion by our online community and we very quickly worked with our stores to make this a reality," said John Bradshaw, retail executive: marketing at Pick n Pay.

This is part of their effort to curb exposure for South Africans who fall into this demographic and are at a high risk of catching Covid-19. The elderly, as well as travellers; individuals with co-morbidities; and healthcare workers are also at a higher risk of morbidity and mortality associated with the novel coronavirus, says the National Institute for Communicable Disease (NICD).

"All our actions are focused on supporting the well-being of our customers. We know that the Coronavirus is more of a threat to older people, and it is thus especially important that our older customers limit the number of times they are in busy spaces as much as possible. This dedicated shopping hour for our elderly customers will give them exclusive use of the store."

Every Wednesday, all Smart Shoppers over the age of 60 will also earn double points in-store.
Posted by: Besoeker || 03/17/2020 09:51 || Comments || Link || [336109 views] Top|| File under:
China says Trump's 'Chinese virus' tweet smears China
BEIJING (Reuters) - China's foreign ministry said on Tuesday that U.S. President Donald Trump's tweet calling the coronavirus a "Chinese virus" smears China and said Beijing strongly opposes Trump's usage of the words.

Foreign ministry spokesman Geng Shuang told reporters during a daily briefing that the U.S. should first take care of its own matters.
Posted by: Besoeker || 03/17/2020 04:29 || Comments || Link || [336103 views] Top|| File under: Commies
Smote: Rain of eggplant in Iran
[PUBLISH.TWITTER]



Update from The Times of Israel at 7:45 a.m. EDT:

Iran arrests five over prank eggplant-rain video
Police official says culprits claimed clip accidentally released online; Iranian who lives in Canada but was visiting country believed to have created footage

"They claimed they were conducting research in special effects when one of these clips was accidentally posted on social media," Tehran police official Ali Zolghadr said.

The five had "emphasized that they belong to no specific group or movement," he added.

IRNA did not specify what offense the arrested men were accused of perpetrating.


Posted by: Fred || 03/17/2020 00:00 || Comments || Link || [336083 views] Top|| File under:
Coronavirus Roundup: Why We don't have enough Covid test kits Yet
Popular Mechanics


There's a massive shortage of COVID-19 (Coronavirus) test kits in the U.S....

But it didn't have to be this way. Back in January and February‐when cases of the deadly disease began aggressively circulating outside of China‐diagnostics already existed in places like Wuhan, where the pandemic began. Those tests followed World Health Organization (WHO) test guidelines, which the U.S. decided to eschew.

Instead, the CDC created its own in-depth diagnostics that could identify not only COVID-19, but a host of SARS-like coronaviruses.

...the twenty first century equivalent of bubonic plague, only instead of killing off a third of the population of Europe it kills 3.4 percent of those who notice they have it. It seems to be fond of the elderly, especially Iranian politicians and holy men...


[like requiring a fighter jet to coordinate Command and Control, do recon and carry 1000 lb bombs]


Then, disaster struck: When the CDC sent tests to labs during the first week of February, those labs discovered that while the kits did detect COVID-19, they also produced false positives when checking for other viruses. As the CDC went back to the drawing board to develop yet more tests, precious time ticked away.

"I think that we should have had testing more widely available about a month earlier," Dr. Carl Fichtenbaum, professor of clinical medicine at the University of Cincinnati's School of Medicine, tells Popular Mechanics. "That would have been more appropriate so that we could have identified people earlier on and used some of the mitigating strategies that we're using now."

As the spread of Coronavirus continues to escalate in the U.S., private institutions like academic research hospitals are scrambling in a mad dash to come up with more test kits. And there is hope: the first human clinical trials for a possible vaccine have begun today.

[PUBLISH.TWITTER]


Thousands of MSC Meraviglia cruise passengers are allowed to disembark in Miami without medical screening
[Daily Mail, where America gets its news] .. despite a previous guest testing positive for coronavirus days earlier

Millions of bar and restaurant workers face joblessness and poverty as well-wishers try to raise funds for them after shutdown in four states, NYC and LA

American Airlines flight from Dallas to Nashville is delayed by EIGHT HOURS after a passenger was arrested for joking about having coronavirus - with spooked crew members then refusing to fly

In France, more than half of coronavirus patients in intensive care are under 60, suggesting it's not just the elderly at risk

Ohio to order polls closed over coronavirus 'emergency,' governor says
[FoxNews] Gov. Mike DeWine on Monday night announced his state's health director will order Ohio's polls to be closed Tuesday "as a health emergency" over the spread of the coronavirus, a dramatic move just hours before the state's scheduled primaries.

DeWine had recommended that the primaries be postponed, but a county judge had denied the request Monday evening.

"During this time when we face an unprecedented public health crisis, to conduct an election tomorrow would force poll workers and voters to place themselves at an unacceptable health risk of contracting coronavirus. As such, Health Director Dr. Amy Acton will order the polls closed as a health emergency. While the polls will be closed tomorrow, Secretary of State Frank LaRose will seek a remedy through the courts to extend voting options so that every voter who wants to vote will be granted that opportunity," DeWine said in a statement.
Posted by: lord garth || 03/17/2020 00:00 || Comments || Link || [336092 views] Top|| File under:
Cyber
Cyber-Terrorism: HHS Network Attacked by Hackers Hoping to Slow Coronavirus Response
[PJMedia] In what was apparently a Distributed Denial of Service attack (DDoS), Health and Human Services Department computers were hit by unknown cyber-assailants on Sunday night in an attempt to impede the department's response to the coronavirus pandemic.

Business Insider reports:



An HHS spokesperson confirmed in a statement to Business Insider that it is investigating a "significant increase in activity" on its cyber infrastructure Sunday night, adding that its systems have remained fully operational.

"HHS has an IT infrastructure with risk-based security controls continuously monitored in order to detect and address cybersecurity threats and vulnerabilities," HHS spokesperson Caitlin Oakley told Business Insider. "Early on while preparing and responding to COVID-19, HHS put extra protections in place. We are coordinating with federal law enforcement and remain vigilant and focused on ensuring the integrity of our IT infrastructure."


According to Bloomberg, although the attack was unsuccessful, it is being treated as a national security matter:



"We are aware of a cyber incident related to the Health and Human Services computer networks, and the federal government is investigating this incident thoroughly," John Ullyot, a spokesman for the National Security Council, said in a statement. "HHS and federal government cybersecurity professionals are continuously monitoring and taking appropriate actions to secure our federal networks."

He said "HHS and federal networks are functioning normally at this time."


Not yet known, or at least not yet made public, is the identity of the attacker. Bloomberg also reports that "while a foreign state is suspected in the attack, the administration hasn't yet confirmed who it was." If it was a state actor like China or Russia (just to name two out of many possibilities), an attack like last night's might be rightly considered an act of war.

On the disinformation front, it might have been the same hackers spreading fake news via text message concerning a national quarantine. There is no national quarantine.

Posted by: trailing wife || 03/17/2020 00:21 || Comments || Link || [336080 views] Top|| File under:
Economy
Coronavirus causes historic market drop, global scramble to contain 'invisible enemy'
(Reuters) - Coronavirus fears led to a historic drop in U.S. stocks, shut borders and disrupted daily life around the world, as governments took increasingly drastic measures to try to reduce the severity of the global outbreak.

Financial markets had their worst day in 30 years despite emergency action by global central banks to try to prevent a recession, with U.S. stock markets falling 12% to 13%, wiping out trillions of dollars in market value.

Just a month ago, financial markets were hitting record highs on the assumption the outbreak would largely be contained in China and not cause disruptions beyond what was seen with earlier viral outbreaks of Ebola, SARS and MERS. There have now been more cases and more deaths outside mainland China than inside, with 180,000 cases worldwide and over 7,000 deaths. Tracking the spread here
Posted by: Besoeker || 03/17/2020 03:59 || Comments || Link || [336080 views] Top|| File under:
Gas Price Has Decreased about 20 cents in past month
from AAA


Eleven States Have Gas Price Average of $2/Gallon or Less

As crude oil prices trend close to $30/bbl, Americans are seeing pump prices plummet across the country. On the week, gas price averages in 35 states decreased by double-digits, pushing the national average to $2.25, the cheapest price point of the year.

"The national gas price average is 13 cents cheaper on the week and nearly 20 cents less than the beginning of the month. These are significant decreases in just 7 and 16 days," said Jeanette Casselano, AAA spokesperson. "AAA expects gas prices to continue trending cheaper, with the high likelihood of the national average hitting $2/gallon before the end of March."
Posted by: lord garth || 03/17/2020 00:00 || Comments || Link || [336075 views] Top|| File under:
India-Pakistan
Fake doctor selling 'vaccine' for coronavirus in Karachi's DHA arrested
[DAWN] Police on Monday claimed to have arrested a person who posed as a doctor and was selling vaccine for the treatment of coronavirus

...the twenty first century equivalent of bubonic plague, only instead of killing off a third of the population of Europe it kills 3.4 percent of those who notice they have it. It seems to be fond of the elderly, especially Iranian politicians and holy men...
in Bloody Karachi


...formerly the capital of Pakistain, now merely its most important port and financial center. It is among the largest cities in the world, with a population of 18 million, most of whom hate each other and many of whom are armed and dangerous...


's Defence Housing Authority neighbourhood.

"Defence police has arrested one fake doctor, Syed Didar Ali, who was malignantly and fraudulently selling fake vaccine for COVID-19 at West Point Clinic, DHA Phase 2 Extension," said Clifton Superintendent of Police Imran Mirza.

Police have registered a first information report against the suspect under Sections 419 (cheating by impersonation) and 420 (cheating or dishonestly inducing delivery of property) of the Pakistain Penal Code (PPC).

No vaccine for COVID-19, which emerged late last year in China, has so far been developed, though nearly 35 companies and academic institutions are racing to create one, according to The Guardian. Even then, experts say the earliest a vaccine can be developed and deployed will be in a year to a year and a half.


Posted by: Fred || 03/17/2020 00:00 || Comments || Link || [336067 views] Top|| File under:
An Effective Treatment for Coronavirus (COVID-19)
h/t Instapundit


Recent guidelines from South Korea and China report that chloroquine is an effective antiviral therapeutic treatment against Coronavirus Disease 2019. Use of chloroquine (tablets) is showing favorable outcomes in humans infected with Coronavirus including faster time to recovery and shorter hospital stay. US CDC research shows that chloroquine also has strong potential as a prophylactic (preventative) measure against coronavirus in the lab, while we wait for a vaccine to be developed. Chloroquine is an inexpensive, globally available drug that has been in widespread human use since 1945 against malaria, autoimmune and various other conditions.
Posted by: g(r)omgoru || 03/17/2020 07:47 || Comments || Link || [336079 views] Top|| File under:
Syria-Lebanon-Iran
Iran warns virus could kill 'millions' in Islamic Republic
Iran issued its most dire warning yet Tuesday about the new coronavirus ravaging the country, suggesting "millions" could die in the Islamic Republic if people keep traveling and ignore health guidance.

A state TV journalist who also is a medical doctor gave the warning only hours after hard-line Shiite faithful on Monday night pushed their way into the courtyards of two major shrines that were finally closed due to the virus. Supreme Leader Ayatollah Ali Khamenei issued a religious ruling prohibiting "unnecessary" travel.

Roughly 9 out of 10 of the over 18,000 confirmed cases of the virus in the Middle East come from Iran, where authorities denied for days the risk the outbreak posed. Officials have implemented new checks for people trying to leave major cities ahead of Nowruz, the Persian New Year, on Friday, but have hesitated to quarantine the areas.


I'd say Allan is unhappy.
Posted by: Spot || 03/17/2020 16:47 || Comments || Link || [336099 views] Top|| File under:
Who's in the News
41
[untagged]
7
Sublime Porte
3
Taliban
3
Govt of Iran
3
Govt of Iraq
3
Islamic State
2
Govt of Iran Proxies
2
Commies
1
al-Qaeda in North Africa
Bookmark
E-Mail Me
The Classics
The O Club
Rantburg Store
The Bloids
The Never-ending Story
Thugburg
Gulf War I
The Way We Were
Bio
Merry-Go-Blog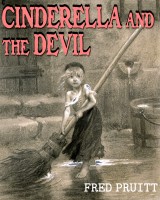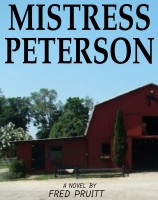 On Sale now!


A multi-volume chronology and reference guide set detailing three years of the Mexican Drug War between 2010 and 2012.

Rantburg.com and borderlandbeat.com correspondent and author Chris Covert presents his first non-fiction work detailing the drug and gang related violence in Mexico.

Chris gives us Mexican press dispatches of drug and gang war violence over three years, presented in a multi volume set intended to chronicle the death, violence and mayhem which has dominated Mexico for six years.
Click here for more information


Meet the Mods
In no particular order...


Steve White
Seafarious
tu3031
badanov
sherry
ryuge
GolfBravoUSMC
Bright Pebbles
trailing wife
Gloria
Fred
Besoeker
Glenmore
Frank G
3dc
Skidmark



Better than the average link...



Rantburg was assembled from recycled algorithms in the United States of America. No trees were destroyed in the production of this weblog. We did hurt some, though. Sorry.
44.197.101.251

Help keep the Burg running! Paypal: