Amazon customers are horrified to discover face masks labeled as 'Based in USA' were actually made in WUHAN - the epicenter of the coronavirus outbreak
[Daily Mail, where America gets its news]
An Amazon listing for a pack of 50 face masks has been flooded with one-star reviews from people who bought them thinking that they were made in the US


The photo in the listing shows an American flag and the words 'Based in the USA'


But the label on the product itself indicates that it was manufactured at a plant in Wuhan, China - where the coronavirus outbreak began


'I cannot think of a better or faster way to get the virus than ordering these masks,' one customer wrote in a review


The mask packs are sold by four different sellers for between $23 and $35


The two cheapest sellers say in the fine print that the product ships from China
Posted by: Skidmark || 03/12/2020 00:33 || Comments || Link || E-Mail|| [6494 views] Top|| File under:
-Signs, Portents, and the Weather-
Actor Tom Hanks and His Wife Test Positive for Wuhan Virus following OZ trip
[Red State] Just breaking across the wires that actor Tom Hanks and his wife, Rita Wilson have tested positive for the Wuhan virus.

They're the first celebrities who have announced they are positive and they were down in Australia for work on an Elvis Presley movie in which Hanks is playing Col. Tom Parker, Elvis' manager.

Hanks and his wife are both 63. The virus tends to hit the elderly more and they have more problems with it. Very few children are affected.

Hanks said they had been feeling tired and achy, that Rita had chills and fever so they got tested and both were positive.

Here's his statement from his account.
Posted by: Besoeker || 03/12/2020 02:00 || Comments || Link || E-Mail|| [6478 views] Top|| File under:
Coronavirus Roundup: Coronavirus conference canceled in New York because of coronavirus
[NYPOST] A Big Apple conference about the coronavirus

...the twenty first century equivalent of bubonic plague, only instead of killing off a third of the population of Europe it kills 3.4 percent of those who notice they have it. It seems to be fond of the elderly, especially Iranian politicians and holy men...
has been canceled ‐ because of the coronavirus, according to a report.


If that don't make sense then what does make sense?


The Council on Foreign Relations was due to hold a roundtable titled "Doing Business Under Coronavirus" on Friday, but decided to cancel it amid fears that it could lead to a spread of the deadly bug, Bloomberg News reported.

The nonprofit think tank on US foreign policy and international affairs, on East 68th Street, also has called off other in-person meetings in New York, Washington, DC, and around the country from March 3 to April 3, the news outlet reported.

"There are currently no upcoming events. Please check back soon for new events," reads a statement on the CFR's website.
/
Up to 70% of Germany could become infected - Merkel
[BBC] German Chancellor Angela Merkel
...chancellor of Germany and the impetus behind Germany's remarkably ill-starred immigration program. Merkel used to be referred to by Germans as Mom. Now they make faces at her for inundating the country with Moslem colonists...
has warned that up to 70% of the country's population - some 58 million people - could contract the coronavirus

...the twenty first century equivalent of bubonic plague, only instead of killing off a third of the population of Europe it kills 3.4 percent of those who notice they have it. It seems to be fond of the elderly, especially Iranian politicians and holy men...
Mrs Merkel made the stark prediction at a news conference on Wednesday alongside Health Minister Jens Spahn.

She said since there was no known cure, the focus would fall on slowing the spread of the virus. "It's about winning time," she explained.

Her remarks came as

Italia

entered its second day of a national lockdown.

Italian Prime Minister Giuseppe Conte announced the closure of schools, gyms, museums, nightclubs and other venues across the country, which on Wednesday passed 10,000 confirmed infections.


The NBA season is SUSPENDED over coronavirus: All games are cancelled as Utah Jazz player Rudy Gobert tests positive and fans are dramatically sent home just before tip-off

Italy announces all shops except pharmacies and food outlets will be CLOSED as coronavirus death toll climbs by 31% to 827 in 24 hours and intensive care units are advise to stop treating the elderly

Chicago cancels St Patrick's Day parade just a day after Boston halted their festivities amid coronavirus concerns, so will New York City's be next?

New York CANCELS its St Patrick's Day parade for the first time in 258 years over coronavirus fears
Posted by: Fred || 03/12/2020 00:00 || Comments || Link || E-Mail|| [6486 views] Top|| File under:
Gov. Inslee to restrict gatherings of more than 250 people, a move aimed at sports and concerts
[SEATTLETIMES] In the most drastic move yet to try to slow the spread of the novel coronavirus, Gov. Jay Inslee is expected Wednesday to restrict gatherings of more than 250 people in King, Snohomish and Pierce counties, a move aimed at sports, concerts and other cultural events.

The measure will be announced during a Seattle news conference, according to a source involved in conversations with the governor's office but who has not been cleared to discuss the issue. The measure would not affect retail stores, according to the source.

The restriction applies to large public gatherings such as baseball games, concerts and cultural events, another source told The Times.

Chris Reykdal, Washington's superintendent of public instruction, said Tuesday evening he doesn't expect Inslee's announcement to shut down public schools.

"We don't have any indication at all that he's closing schools tomorrow," said Reykdal.

But Reykdal added that people shouldn't be surprised if Inslee discusses the possibility of preparing for schools to close as the numbers of cases grow, saying, "These are trying times."

So far, more than 115 public and private schools across Washington have shut down for at least a day because of coronavirus concerns.
Posted by: Fred || 03/12/2020 00:00 || Comments || Link || E-Mail|| [6487 views] Top|| File under:
Russian Fake 'Greta' Punks Harry de Sussex, Gets Him to Trash Trump: "He has blood on his hands!"
[DailyCaller] Two Russian pranksters posing as Greta Thunberg and her father reportedly fooled Britain's Prince Harry into having a candid conversation that included scathing criticism of President Donald Trump.

Harry also went into detail about being on the outs with the Royal Family since he and wife Meghan, Duchess of Sussex, have decided to go their own way, according to The Sun, which identified the hoaxers as Vladimir Kuznetsov and Alexey Stolyarov — known as Vovan and Lexus.
Posted by: Lex || 03/12/2020 00:00 || Comments || Link || E-Mail|| [6494 views] Top|| File under:
Economy
U.S. lawmakers seek to tighten ban on forced-labor goods from China's Xinjiang
WASHINGTON (Reuters) - Leading U.S. lawmakers proposed legislation on Wednesday aimed at preventing goods made from forced labor in China's Xinjiang region from reaching the United States.

The legislation would require importers to obtain certification from the U.S. government that goods were not produced using forced labor by minority Uighur Muslims in Xinjiang.

The heart of the proposed Uyghur Forced Labor Prevention Act is a "rebuttable presumption" that assumes that all goods manufactured in Xinjiang are made with forced labor and therefore banned under the 1930 Tariff Act, unless the commissioner of U.S. Customs and Border Protection certifies otherwise. This would shift the burden of proof from the current rule, which bans goods if there is reasonable evidence of forced labor.

The bill also calls for the U.S. president to impose sanctions on "any foreign person who 'knowingly engages'" in forced labor of minority Muslims. It would also require firms to disclose dealings with Xinjiang.

The United Nations estimates that more than a million Muslim Uighurs have been detained in camps in Xinjiang over recent years as part of a wide-reaching campaign by Chinese officials to stamp out terrorism.

On Wednesday, China denied Uighurs were subject to forced labor after senior Democratic Senator Bob Menendez accused U.S. firms of willfully ignoring "horrific" conditions in Xinjiang and urged the Commerce Department to prevent American firms and consumers buying goods produced with such labor.

If the proposal becomes law, it could have a significant impact on the cotton industry in Xinjiang, which produces a substantial proportion of the world's supply of the commodity.

Its introduction is likely to anger China, months after Beijing and the administration of U.S. President Donald Trump reached an agreement to ease a damaging trade war.
Posted by: Besoeker || 03/12/2020 01:47 || Comments || Link || E-Mail|| [6516 views] Top|| File under: Commies
Europe
European Union president blasts Trump travel announcement
[The Hill] European Union leaders condemned President Trump's decision to impose a 30-day ban on travel from Europe in response to the coronavirus outbreak, saying they were not consulted.

"The European Union disapproves of the fact that the U.S. decision to impose a travel ban was taken unilaterally and without consultation," European Council President Charles Michel and European Commission President Ursula von der Leyen said in a joint statement, The Associated Press reported.

"The coronavirus is a global crisis, not limited to any continent and it requires cooperation rather than unilateral action," they added, rejecting the president's claim that the EU had taken insufficient action on the virus and saying it "is taking strong action to limit the spread of the virus."

The travel ban announced by the White House does not apply to the United Kingdom or Ireland, the latter of which is an EU state but is not part of the 26-nation Schengen area that have abolished all passport and border control restrictions at their mutual borders. Trump initially claimed the ban would apply to trade as well before the White House walked this back.

European Commission spokesman Eric Mamer said the EU's response to the move would "require... reflection," adding that the EU "isn't in the habit of shooting from the hip."

The virus has been confirmed in all 27 EU countries, with von der Leyen this week announcing the launch of a $7.5 billion-euro response investment fund to prop up health care infrastructure as well as small businesses affected by the virus.

Health and Human Services Secretary Alex Azar previously announced travel restrictions for China, where the virus is believed to have originated, in early February, imposing mandatory quarantine on any returning U.S. citizen who was in China's Hubei province in the preceding 14 days and denying entry to any foreign nationals who traveled in China in the preceding 14 days.
Posted by: Besoeker || 03/12/2020 09:38 || Comments || Link || E-Mail|| [6480 views] Top|| File under:
Massive Army exercise in Europe is curtailed amid coronavirus angst
[Stars and Stripes] STUTTGART, Germany ‐ The largest U.S. military exercise in Europe in a generation will be scaled back because of concerns about the coronavirus, marking a possible setback for the Army after the service spent years building up for the drill known as Defender-Europe 20.

U.S. European Command said Wednesday that the training, which initially called for sending 20,000 U.S.-based soldiers across the Atlantic Ocean, would be downsized.

"After careful review of the ongoing Defender-Europe 20 exercise activities and in light of the current coronavirus outbreak, we will modify the exercise by reducing the number of U.S. participants," EUCOM said in a statement

The training will be adjusted, but the military will still work with allies to meet "our highest priority training objectives," EUCOM said.

In all, more than 35,000 troops were originally slated to take part in Defender Europe, which is already underway and is slated to run until the end of June. Most of the major exercises, including paratroopers dropping into the Republic of Georgia and ground forces rehearsing the defense of territory in the vicinity of the Russian exclave of Kaliningrad, were to take place in April and May.

It was unclear Wednesday whether such large scale drills were still to take place or were among the activities curtailed. U.S. Army Europe said it is still working through the details of the adjustments.

"The decision to make the change is the right thing to do in light of the ongoing outbreak of the coronavirus. The health protection of our force, and that of our allies and partners, is a top priority," USAREUR said.
Posted by: Besoeker || 03/12/2020 00:00 || Comments || Link || E-Mail|| [6476 views] Top|| File under:
Italy hunts escaped prisoners after virus-related riots
[EN.ZAMANALWSL.NET] Italian police were Wednesday hunting for 11 prisoners who escaped in the aftermath of jail riots sparked by fears over coronavirus

...the twenty first century equivalent of bubonic plague, only instead of killing off a third of the population of Europe it kills 3.4 percent of those who notice they have it. It seems to be fond of the elderly, especially Iranian politicians and holy men...
, as authorities began to test inmates and distribute face masks.

Those still on the run were part of a group of 72 inmates who escaped Monday from a prison in Foggia, located near

Italia

's southeastern coast, the justice ministry said.

They included a 36-year old man, Cristoforo Aghilar, who was arrested last October for killing the mother of his ex-girlfriend, as well as several men with links to organized crime.

At least 6,000 prisoners took part in the riots, which broke out Sunday across the country, Justice Minister Alfonso Bonafede told Senate Wednesday, which was nearly empty due to new restrictions on group assembly.

Twelve inmates died, mostly due to overdoses after rioters stormed prison infirmaries, and 40 guards were

maimed

, the minister said.

At the medium-security prison of Foggia, a few prisoners set their sheets and mattresses on fire Monday, attracting the attention of guards.

At the same time, a group of about 200 men managed to force open the doors of an exit corridor and some reached the outer limit of the prison and scaled the outside walls, Bonafede said.

The prison suffered serious structural damage, he said.

Before the riots, inmates had objected to new restrictions on visits by family members designed to keep coronavirus -- which has already killed 631 people in

Italia

-- out of the country's overcrowded prison system.


"We have a RIGHT to get the virus! Just like everyone else!"



Posted by: Fred || 03/12/2020 00:00 || Comments || Link || E-Mail|| [6470 views] Top|| File under:
California Throws The Books At Undercover Reporter Who Exposed Baby Body Trafficking
[The Federalist] Even those who disagree with David Daleiden and his techniques but care about how the legal actions against him could define press freedom need to follow this case.


An undercover reporter has been arraigned in California and charged with ten felonies for secretly recording conversations, and it's time to revisit how the judiciary and the law can stifle the First Amendment's guarantee of freedom of the press.

The accused, David Daleiden, used standard media undercover techniques to investigate and expose Planned Parenthood's sale of aborted fetus body parts. While the use of undercover techniques like Daleiden's is a controversial practice even within journalism circles, Daleiden's upcoming jury trial has far wider implications for journalists.
Continued on Page 49
Posted by: Seeking Cure For Ignorance || 03/12/2020 06:42 || Comments || Link || E-Mail|| [6502 views] Top|| File under:
Who's in the News
39
[untagged]
10
Sublime Porte
7
Govt of Iran Proxies
5
Commies
3
Govt of Iran
3
Arab Spring
2
Narcos
1
Islamic Defenders Front
1
Islamic State
1
Sipah-e-Sahaba Pakistan
1
Govt of Saudi Arabia
1
Hezbollah
1
Palestinian Authority
1
Moslem Colonists
Bookmark
E-Mail Me
The Classics
The O Club
Rantburg Store
The Bloids
The Never-ending Story
Thugburg
Gulf War I
The Way We Were
Bio
Merry-Go-Blog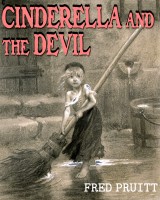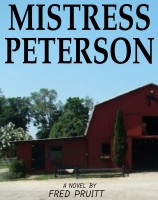 On Sale now!


A multi-volume chronology and reference guide set detailing three years of the Mexican Drug War between 2010 and 2012.

Rantburg.com and borderlandbeat.com correspondent and author Chris Covert presents his first non-fiction work detailing the drug and gang related violence in Mexico.

Chris gives us Mexican press dispatches of drug and gang war violence over three years, presented in a multi volume set intended to chronicle the death, violence and mayhem which has dominated Mexico for six years.
Click here for more information


Meet the Mods
In no particular order...


Steve White
Seafarious
Pappy
lotp
Scooter McGruder
john frum
tu3031
badanov
sherry
ryuge
GolfBravoUSMC
Bright Pebbles
trailing wife
Gloria
Fred
Besoeker
Glenmore
Frank G
3dc
Skidmark
Alaska Paul



Better than the average link...



Rantburg was assembled from recycled algorithms in the United States of America. No trees were destroyed in the production of this weblog. We did hurt some, though. Sorry.
44.201.96.43

Help keep the Burg running! Paypal: