-Lurid Crime Tales-
Mom on son nabbed over Brooklyn girl's assault: 'I wanted to kill him with my bare hands'
[NYPOST] The mother of one of the teens who turned themselves in for the savage sidewalk beating of a 15-year-old girl "wanted to kill him with my bare hands" when she saw the caught-on-camera attack, she told The Post Saturday.

"I'm angry and very disappointed in him. I did not teach him to act like an animal in the street," said Donna Howell, 42, whose 14-year-old son Alex was charged with robbery and gang assault for the beatdown.

The victim had been walking along Utica Avenue in Crown Heights Thursday when she was ambushed by the teen horde, authorities said.

Video footage captured the group punching and kicking the girl in the head as she lay helpless on the pavement, finishing off the attack by snatching her Air Jordan 1 retro sneakers off her feet.

"I watched the video twice, it kept popping up on my feed," said Howell, who was getting her eyelashes done at the time. "I realized, that's my kid. I just went numb. [The eyelash technician] said, 'You look like you just saw a ghost.' I was beyond shocked."

"When I saw the video, I wanted to kill him with my bare hands. Why would you stomp on somebody you don't know? You don't jump on a woman," she said. "If I was that girl's father, I would want to kill all of them. This is unacceptable on all levels. You don't ever put your feet on someone, and you definitely do not treat a female like that."

Howell says she confronted her son, who is in 8th grade, and forced him to turn himself in at the 77th Precinct Station House.

"He has been in trouble before, but not this kind of trouble. I don't expect him to be perfect, but I expect him to be respectful in the street," she said.

Four other teenage boys also turned themselves in and were charged, police said. All five were awaiting arraignment at Kings County Criminal Court Saturday.

Investigators believe the group attack may have been retaliation for a fight earlier in the school day where the girl allegedly beat up another student, sources said.
Police have charged five teenage boys in connection with a brutal gang assault and robbery that was caught on camera in Brooklyn.

The NYPD says that five boys, ranging in age from 14 to 17 years old, turned themselves in at the 77th precinct.

All five were charged as minors with robbery and assault. Their fate will be decided in Family Court.

Tony Herbert, a community advocate, has spoken with the mother of one of the teenagers who is charged in this crime, that mother is apologizing to the victims family and says she is also willing to purchase new Air Jordans for the victim.


Possibly a different mother than the one above...

The girl was taken to a hospital for bruising and trauma. She is expected to recover.


Posted by: Fred || 03/08/2020 00:00 || Comments || Link || E-Mail|| [336074 views] Top|| File under:
-Short Attention Span Theater-
'Centenarian' marries woman in her 20s in South Sulawesi
[MSN] The marriage of a man who is said to be at least 100 years old and a young woman believed to be in her 20s in South Sulawesi has become a widely discussed union in Indonesia, after photos and videos taken at their wedding went viral yesterday.


"Went viral?"


The intergenerational couple tied the knot in Wajo regency yesterday afternoon, as confirmed by Ayu Anggreni Muchtar, a relative of the groom.


Ayu is only giving the union 2-5 years. Katte reportedly has a roving eye.


"Yes, the wedding was held this afternoon at the bride's home on Galico street," Ayu told Kumparan yesterday.


100 is the new 75.


Ayu said the groom is named Katte and the bride's name is Indo Alang.


Indo is reported to be a Costco COVID-19 hoarder.


"I'm not really sure about their exact ages but Katte is definitely more than 100 years old, he was a fighter during the Dutch colonial era. Whereas the wife is still in her 20s," Ayu continued.
Posted by: Besoeker || 03/08/2020 09:13 || Comments || Link || E-Mail|| [336078 views] Top|| File under:
-Signs, Portents, and the Weather-
Italian leader orders lockdown of Venice and Milan as coronavirus spreads
[New York Post] Italy's prime minister on Sunday ordered the complete lockdown of some 16 million people in the country's coronavirus-plagued north ‐ including the cities of Venice and Milan ‐ in a draconian health measure expected to be approved by legislators later in the day.

The quarantine ordered by Guiseppe Conte effects ten million living in the Lombardy region another 6 million living in 14 provinces; it bars anyone from entering or leaving except for "undeferrable work needs or emergency situations" until at least April 3.

Anyone breaking the quarantine will face three months in jail, The Guardian reported.
Posted by: Besoeker || 03/08/2020 08:08 || Comments || Link || E-Mail|| [336068 views] Top|| File under:
Coronavirus roundup: Chinese quarantine hotel collapses
[Daily Mail, Where America Gets Its News] Around 70 people were trapped after hotel in China's Fujian province collapsed


Xinjia Hotel in Quanzhou city collapsed around 7:30pm (11:30 GMT) on Saturday


Around 23 people had been rescued by 9pm, according to local government


No reason for the collapse was given and rescue efforts are said to be ongoing


Cuomo declares state of emergency in New York as state coronavirus cases soar to 76
[NYPOST] Gov. Andrew Sonny Cuomo declared a state of emergency Saturday to deal with the worsening coronavirus crisis, as the number of cases jumped to 11 in the Big Apple ‐ including a Queens cab driver ‐ and 76 across New York.Saturday's numbers more than doubled the cases in the city, which stood at five on Friday, the governor said at a noon presser. There were 21 new cases outside the city, from 44 the day before, he said.

"We are testing aggressively, said Cuomo. "The more positives you find, the better."

Identifying people who have the virus is good, because they can be isolated and they won't continue to infect people, the governor said.

He couldn't say how many tests are being conducted, but said thousands have results still outstanding.
Washington state coronavirus cases top 100, including 16 deaths

[Q13FOX] The number of confirmed cases of COVID-19 in Washington state topped 100 on Saturday, including 16 deaths.

The Washington State Department of Health announced more than 20 new cases Saturday, saying a total of 102 people in the state have tested positive for the novel coronavirus. That figure did not include the first case in Kittitas County, which was also reported Saturday.

King County has now confirmed 71 cases, including 15 deaths, in what remains the nation's worst outbreak.

The two most recent deaths occurred on Friday, King County health officials said. One was a woman in her 70s, the other was a woman in her 80s.


Santa Clara County reports 8 new coronavirus cases
[KRON4] SANTA CLARA COUNTY, Calif. (KRON) — Santa Clara County has confirmed eight new cases of coronavirus. This brings the total number of cases in the county to 32. The cases are currently under investigation. On Friday, four additional cases were reported.

Case #21 – adult male, isolated at home. Household contact of a previously confirmed case in Santa Clara County.

Case #22 – adult female, currently hospitalized. This case is under investigation.

Case #23 – adult male, currently hospitalized. Recently traveled from India.

Case #24 – adult male, isolated at home. Exposure details are under investigation.
There's currently no further information on the cases confirmed Saturday.

The first confirmed case of COVID-19 was reported on Jan. 31.

CPAC 2020 Attendee Tests Positive for Coronavirus, Has Been Quarantined.
Posted by: Fred || 03/08/2020 00:00 || Comments || Link || E-Mail|| [336066 views] Top|| File under:
-Land of the Free
New Jersey security guard arrested over licensed gun, legal ammo
[FoxNews] A New Jersey gun owner is fighting charges for carrying a firearm for which he had a permit and ammunition state police have publicly said is legal.

Roosevelt Twyne, a 25-year-old African-American security guard, was arrested by Roselle Park Police in February after a traffic stop stemming from tinted windows on his car. Evan Nappen, Twyne's attorney, told the Washington Free Beacon that his client was then erroneously charged for illegally carrying a firearm and being in possession of so-called hollow point ammunition.

"He was arrested for the hollow point ammunition," Nappen told the Free Beacon. "Then they claimed he was transporting his handgun illegally. He had a permit to carry a handgun. The law … makes it clear that it's illegal to transport unless you are licensed pursuant to chapter 58. And that is precisely what a handgun carry permit is."

Nappen said the ammunition that led to Twyne's arrest was the same ammunition issued by his employer. He also pointed to a New Jersey State Police website that says the polymer-tipped Hornady "Critical Duty" ammunition in question is "not considered to be hollow point ammunition" and not illegal to possess in the state—the website goes so far as to specifically name "Critical Duty" as an example of legal ammunition.

"It's lawful," Nappen told the Free Beacon. "It's publicly announced as lawful because it is. It's not hollow. It's filled."

Roselle Park police chief Daniel J. McCaffery did not return a request for comment. The Union County Prosecutor's Office did not respond to questions about the charges against Twyne but did say his case will be heard next month in New Jersey Superior Court.

The charges against Twyne are representative of the difficulties of navigating New Jersey's gun laws, which are among the strictest in the nation. They may also reveal issues in the police's understanding of the state's voluminous, complex gun restrictions. The case also shows how disruptive gun-related charges can be, even when the accused has a clean record and is not alleged to have done anything violent.

Twyne said he has not been able to work in nearly a month and his life has been turned upside down.
Posted by: Skidmark || 03/08/2020 01:58 || Comments || Link || E-Mail|| [336066 views] Top|| File under:
-War on Police-
Man attacking parked cop car in Brooklyn caught on video
[NYPOST] A crazed hothead blew a gasket and took his anger out on a cop car in Brooklyn, footage released Saturday shows.

The unidentified man walked up to an NYPD Traffic Enforcement Division vehicle on 7th Avenue near 92nd Street in Bay Ridge Friday morning, at first sizing up his "victim," cops said.

After glancing over his shoulder, he loses his cool and hurls an unknown object at the windshield, the footage shows.

He then runs up and begins repeatedly punching the car window, the video shows.

He then whacks the passenger side mirror, breaking part of it off, officials said.
Posted by: Fred || 03/08/2020 00:00 || Comments || Link || E-Mail|| [336071 views] Top|| File under:
Arabia
Saudi starts an oil price war after Russia will not agree with OPEC
[Bloomberg] Saudis Plan Big Oil Output Hike, Beginning All-Out Price War

Saudi Arabia plans to increase oil output next month, looking to boost it well above 10 million barrels a day, as the kingdom responds aggressively to the collapse of its OPEC+ alliance with Russia.

The world's largest oil exporter started a price war on Saturday by slashing pricing for its crude for foreign markets by the most in at least 20 years, offering unprecedented discounts for buyers in Asia, Europe and the U.S. to entice refiners to purchase Saudi crude at the expense of other suppliers.


Gotta make up for the loss of all those Hajj $$


At the same time, Saudi Arabia has privately told some market participants it could raise production much higher if needed, even going to a record of 12 million barrels a day, according to people familiar with the conversations, who asked not to be named to protect commercial relations. With demand being ravaged by the coronavirus outbreak, opening the taps like that would throw oil market into chaos.


LOLGF Iran


In the first instance, Saudi production is likely to rise above 10 million barrels a day in April, from about 9.7 millions a day this month, according to people familiar with Saudi thinking. Production limits agreed by the Organization of Petroleum Exporting Countries and its erstwhile partners expire at the end of the month, opening the way for producers to ramp up output.

"That's the oil market equivalent of a declaration of war," said a commodities hedge fund manager, asking not to be named due to the sensitivity of the situation. The Saudi Energy ministry didn't respond to a request for comment.

MAXIMUM PAIN
The shock-and-awe Saudi strategy could be an attempt to impose maximum pain in the quickest possible way to Russia and other producers, in an effort to bring them back to the negotiating table, and then quickly reverse the production surge and start cutting output if a deal is achieved.

GETTING NASTY
In one of the most significant pricing moves, Aramco widened the discount for its flagship Arab Light crude to refiners in northwest Europe by a hefty $8 a barrel, offering it at $10.25 a barrel less than the Brent benchmark. In contrast, Urals, the Russian flagship crude blend, trades at a discount of about $2 a barrel less than Brent. Traders said the Saudi move was a direct attack at the ability of Russian companies to sell crude in Europe.

"This is going to get nasty," said Doug King, a hedge fund investor who co-founded the Merchant Commodity Fund. "OPEC+ is going to pump more, and the world is facing a demand shock. $30 oil is possible."

Oil traders are looking to historical charts for an indication of how low prices could go. One potential target is $27.10 a barrel, reached in 2016 during the last price war. But some believe the market could go even lower.

"We're likely to see the lowest oil prices of the last 20 years in the next quarter," said Roger Diwan, an oil analyst at consultant IHS Markit Ltd. and a veteran OPEC watcher, implying that the price could fall below $20 a barrel.
Posted by: 3dc || 03/08/2020 06:21 || Comments || Link || E-Mail|| [336070 views] Top|| File under: Govt of Saudi Arabia
SaudiArabia's government is working hard to increase women's workforce participation from 22% to 30%
[TWITTER]


What's the workforce participation of the country's men? And of those on a payroll, how many are actually acting in ways that we in the rest of the world would describe as working, as opposed to swanning in after the staff have been hard at it for most of the day, drinking a cup of coffee, giving a few orders that are ignored, then swanning off hours early on the days they bother to come in at all?
Posted by: Fred || 03/08/2020 00:00 || Comments || Link || E-Mail|| [336065 views] Top|| File under: Govt of Saudi Arabia
Home Front: Politix
Biden Misstates His Own Name, Tells His Supporters 'We Can Only Re-Elect Donald Trump'
[Red State] Unfortunately for the Democrats, Joe Biden still has to campaign, they can't just hide him away, hope he gets the nomination and doesn't have to do anything to get to the general election.

As long as Biden is talking, that's a problem for the Democrats.

He was in Missouri campaigning on Sunday and he could barely get his words out. According to Townhall, he even managed to mispronounce his own name, urging people to vote for him because he was a "lifelong Democrat," an "Obiden Bama Democrat."

"Turn this primary from a campaign which is about negative attacks to one that's about what we're for. Because we cannot get re-elect, we cannot win this re-election, excuse me. We can only re-elect Donald Trump," Biden said to his supporters.


Go back to eating paste and licking windows and children, Joe
Posted by: Besoeker || 03/08/2020 08:28 || Comments || Link || E-Mail|| [336072 views] Top|| File under:
Science & Technology
US Navy mine-seeking dolphins flown on top secret mission
[DailymMail] A group of dolphins have been photographed being transported by the U.S. Air Force aboard a C-17 Globemaster transport plane, as they head on a top secret mission organized by the Navy.

The dolphins were being taken to an unknown location where the Navy will train them how to seek undersea mines.
Posted by: Skidmark || 03/08/2020 01:45 || Comments || Link || E-Mail|| [336065 views] Top|| File under:
SpaceX launches station supplies, nails 50th rocket landing
[DAWN] SpaceX successfully launched another load of station supplies for NASA late Friday night and nailed its fiftieth rocket landing.

The Falcon rocket blasted off with 1,950 kilogrammes of equipment and experiments for the International Space Station. Just minutes later, the spent first-stage booster made a dramatic midnight landing back at Cape Canaveral, its return accompanied by sonic booms.

"And the Falcon has landed for the 50th time in SpaceX history," SpaceX engineer Jessica Anderson announced amid cheers at Mission Control. "What an amazing live view all the way to touchdown."

The Dragon capsule, meanwhile, hurtled toward a Monday rendezvous with the space station.

It's the twentieth station delivery for SpaceX, which has launched nearly 45,360 kilogrammes of goods to the orbiting outpost and returned nearly that much back to Earth since it began shipments in 2012. Northrop Grumman is NASA's other commercial shipper.

SpaceX founder and chief executive Elon Musk said it was the windiest conditions ever 40 km/h to 48 km/h for a booster landing at Cape Canaveral, but he wanted to push the envelope. The landing was the fiftieth successful touchdown of a SpaceX booster following liftoff, either on land or at sea.


Posted by: Fred || 03/08/2020 00:00 || Comments || Link || E-Mail|| [336065 views] Top|| File under:
Who's in the News
30
[untagged]
5
Taliban
5
Govt of Saudi Arabia
5
Sublime Porte
3
Islamic State
3
Govt of Iran
2
Moslem Colonists
2
Govt of Iraq
1
Hezbollah
1
Houthis
1
Islamic Jihad (Palestian)
1
Arab Spring
1
Commies
1
Govt of Iran Proxies
1
al-Nusra
1
Govt of Syria
Bookmark
E-Mail Me
The Classics
The O Club
Rantburg Store
The Bloids
The Never-ending Story
Thugburg
Gulf War I
The Way We Were
Bio
Merry-Go-Blog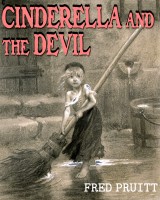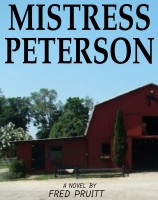 On Sale now!


A multi-volume chronology and reference guide set detailing three years of the Mexican Drug War between 2010 and 2012.

Rantburg.com and borderlandbeat.com correspondent and author Chris Covert presents his first non-fiction work detailing the drug and gang related violence in Mexico.

Chris gives us Mexican press dispatches of drug and gang war violence over three years, presented in a multi volume set intended to chronicle the death, violence and mayhem which has dominated Mexico for six years.
Click here for more information


Meet the Mods
In no particular order...


Steve White
Seafarious
tu3031
badanov
sherry
ryuge
GolfBravoUSMC
Bright Pebbles
trailing wife
Gloria
Fred
Besoeker
Glenmore
Frank G
3dc
Skidmark



Better than the average link...



Rantburg was assembled from recycled algorithms in the United States of America. No trees were destroyed in the production of this weblog. We did hurt some, though. Sorry.
3.231.217.107

Help keep the Burg running! Paypal: