-Lurid Crime Tales-
Is your meth contaminated with coronavirus? This Florida police dept. will test it for free
[WFLA- NBC] The Atlantic Beach Police Department posted the PSA on their Facebook page last week. The tongue-in-cheek post issues a warning that if you recently bought cocaine, meth, heroin, or any other street drugs in their area, it may be contaminated with coronavirus.

The police department goes on to urge those to bring their drugs to the police department for free testing. If you're uncomfortable going to the police department, police say they will come to you — in the privacy of your own home!
Posted by: g(r)omgoru || 03/05/2020 16:57 || Comments || Link || E-Mail|| [6490 views] Top|| File under: Narcos
FISA court bans officials involved in Carter Page wiretaps from seeking surveillance
[Washington Examiner] Justice Department and FBI officials under review for their role in the flawed wiretaps of former Trump campaign associate Carter Page are banned from having any involvement in the pursuit of electronic monitoring through the Foreign Intelligence Surveillance Court.

Judge James Boasberg issued a 19-page opinion on Wednesday, ordering that "no DOJ or FBI personnel under disciplinary or criminal review


... criminal review? That doesn't sound good...

relating to their work on FISA applications shall participate in drafting, verifying, reviewing, or submitting such applications to the Court."
Posted by: Besoeker || 03/05/2020 01:07 || Comments || Link || E-Mail|| [6534 views] Top|| File under:
PA County Executive Hilariously Tries To Order ICE To Stand Down
[Hot Air] At a courthouse in Northampton County, Pennsylvania, an ICE agent arrested an illegal alien who was there for legal proceedings unrelated to his immigration status. But the alien's attorney was outraged and complained to the media and county officials. This led the County Executive, one Lamont McClure, to take drastic action. He whipped out his pen and issued an executive order stating that immigration officials could no longer make arrests at the courthouse without first obtaining a federal warrant. Well, bless his heart. (Washington Examiner)
Posted by: Besoeker || 03/05/2020 00:57 || Comments || Link || E-Mail|| [6494 views] Top|| File under:
Fairview Car Washer Charged With Sexually Assaulting Cliffside Park Student
[DAILYVOICE] A Guatemalan national living in Fairview sexually abused a 13-year-old Cliffside Park student, authorities charged.

Eualio L. Martinez, 35, who works as a car washer, was charged with aggravated sexual assault, aggravated criminal sexual contact, criminal sexual contact, sexual assault and child endangerment, Bergen County Prosecutor Mark Musella said Monday.

An investigation by his Special Victims Unit in tandem with police in Cliffside Park and Fairview began after a school nurse contacted borough police this past Friday about the alleged assaults, he said.

Martinez remained held Monday in the Bergen County Jail pending a first appearance this Wednesday in Central Judicial Processing Court in Hackensack.


Posted by: Fred || 03/05/2020 00:00 || Comments || Link || E-Mail|| [6475 views] Top|| File under:
ICE arrests man accused of raping teen in Brooklyn
[PIX11] Immigration and Customs Enforcement slammed New York's sanctuary city status Tuesday after ICE officers arrested a man accused of raping a teen in Brooklyn.

Miguel Federico Ajqui-Ajtzalam, 20, was originally arrested by the NYPD on Thursday, according to ICE. He was released from custody after his arraignment ‐ though ICE had issued a detainer ‐ and was then arrested again, this time by ICE, on Monday. Local Enforcement and Removal Operations Director Rhomas Decker called Ajqui-Ajtzalam's release "inconceivable."

"It's frightening that our detainer was ignored and he was released onto New York City streets to possibly re-offend," Decker said. "The safety of city residents, especially the more vulnerable, continues to be a priority for ICE enforcement."

The victim was 13, an NYPD spokesperson said. Ajqui-Ajtzalam, a Brooklyn resident, was 19 at the time the criminal report was filed.

"The NYPD does not conduct civil immigration enforcement and we will only honor immigration detainers under the following circumstances: ICE presents a warrant issued by a federal judge establishing that there is probable cause to take the person into custody, and the person has been convicted of a "violent or serious crime" within five years of the arrest or is a possible match on the terrorist watch list," an NYPD spokesperson said.

In January, ICE blamed the death of a 92-year-old Queens woman on New York's sanctuary city status, which allows the city to shield undocumented immigrants colonists who have broken the law from deportation requests, in some cases.
Posted by: Fred || 03/05/2020 00:00 || Comments || Link || E-Mail|| [6473 views] Top|| File under:
-Obits-
Wendell Goler, longtime Fox News White House correspondent, passes away at 70
[FOX] Longtime Fox News White House correspondent Wendell Goler died this week at age 70.


RIP - always liked him and his demeanor


"Wendell was a gifted correspondent, a wonderful colleague and a FOX News original whose reporting was respected on both sides of the aisle. We extend our deepest condolences to his wife Marge and his entire family," Fox News Media CEO Suzanne Scott said.

Goler joined Fox News Channel in 1996 as a correspondent and worked his way up to senior White House foreign affairs correspondent. The Washington D.C.-based reporter covered five presidents over 28 years at the White House during his storied career.
Posted by: Besoeker || 03/05/2020 11:02 || Comments || Link || E-Mail|| [6469 views] Top|| File under:
-Short Attention Span Theater-
President Trump to award Medal of Freedom to retired Gen. Jack Keane
[The Hill] President Trump will award the Presidential Medal of Freedom to Jack Keane, a retired four-star Army general and senior strategic analyst for Fox News, the White House said Wednesday.

Trump will award the medal to Keane next week, White House press secretary Stephanie Grisham said in a statement. The award represents the U.S.'s highest civilian honor.

"General Jack Keane is a retired four-star general, former Vice Chief of Staff of the United States Army, and a well-respected foreign policy and national security expert," Grisham said.

"General Keane has devoted his life to keeping America safe and strong, and he has earned many awards, including two Defense Distinguished Service Medals, five Legions of Merit, two Army Distinguished Service Medals, the Silver Star, the Bronze Star, and the Ronald Reagan Peace through Strength Award," she continued.

Keane, who retired from the military in 2003, is a frequent presence on Fox News who often defends the president's foreign policy decisions. He has been known to advise Trump on military decisions with respect to Syria and reportedly twice turned down an offer to be Trump's Defense secretary
Posted by: Besoeker || 03/05/2020 00:00 || Comments || Link || E-Mail|| [6475 views] Top|| File under:
-Signs, Portents, and the Weather-
Empty stores, quarantined firefighters: Washington city at coronavirus epicenter reels as death toll rises
[LA Times] KIRKLAND, Wash. ‐ Parents keep their children inside. Few people shake hands anymore. More than two dozen firefighters remain in quarantine. Restaurants and hair salons are close to empty.

Such is life in Kirkland, Wash., the suburb just east of Seattle known for its folksy downtown and spectacular lakefront views, but now above all as the U.S. epicenter of COVID-19.

Of the 11 U.S. deaths from the coronavirus epidemic, eight were residents of a local nursing home that is struggling to care for others who may have been infected. An additional death occurred at a Kirkland hospital.

"I can't kiss my kids," said Hamid Dabbaghian, a 48-year-old cashier at the Kirkland Whole Foods who recently moved here from Iran and feared catching the virus from customers. "As a newcomer to the U.S., I'm worried about my family, and worried that if I die, what will they do."

Others in this city of 90,000 remain nonchalant or fatalistic, expressing sympathy for those who have died but determination to carry on.

"It's not the Holocaust. It's not Armageddon," said Doug Evanson, 57, an Uber driver who frequently drops healthcare workers at the nursing home. "I don't get why I need to go out and buy cases of drinking water when I can just turn on the tap."

Kirkland is an upscale suburb on the east shore of Lake Washington, with sunset views over the water and the tops of Seattle towers beyond. Its downtown features art galleries, whimsical sculptures, a marina and a Little League baseball field.

Like many cities in the area, it's undergoing rapid growth and gentrification, with condominium construction and rising real estate prices. It has a Google campus and Northwest University, a Christian liberal arts school.
Posted by: Besoeker || 03/05/2020 01:58 || Comments || Link || E-Mail|| [6497 views] Top|| File under:
China Approves Use Of Immunosuppressive Arthritis Drug For Covid-19 Patients, more possibilities in the pipeline
[ChannelNewsAsia] China will use a Roche Holding arthritis drug to treat some COVID-19 patients in severe conditions, health authorities said on Wednesday (Mar 4), as the country seeks to build up treatment regiments to help the infected recover.

Tocilizumab, sold by the Swiss pharma giant under the trade name Actemra, can be prescribed to coronavirus patients who show serious lung damage and show elevated level of a protein called Interleukin 6, which could indicate inflammation or immunological diseases, the National Health Commission said in the latest version of its treatment guidelines published online.

Actemra can help contain inflammation related to Interleukin 6, according to Roche.
Continued on Page 49
Posted by: Elmerert Hupens2660 || 03/05/2020 00:00 || Comments || Link || E-Mail|| [6511 views] Top|| File under: Commies
Arabia
Saudi Arabia suspends 'umrah' pilgrimage over coronavirus fears
[AlAhram] Saudi Arabia on Wednesday suspended the year-round "umrah" pilgrimage over fears of the new coronavirus spreading to Islam's holiest cities, an unprecedented move that raises fresh uncertainty over the annual hajj.

The kingdom said the suspension was provisional, but with the umrah attracting millions of people annually, the decision has a huge potential impact.

The Gulf state has decided "to suspend umrah temporarily for citizens and residents in the kingdom", the interior ministry said in a statement carried by the official Saudi Press Agency.

They were also barred from "visits to the Prophet's mosque in Medina", according to a foreign ministry tweet.

The move comes after authorities, alarmed over the spread of coronavirus across the Middle East, last week suspended visas for the umrah and barred citizens from the six-nation Gulf Cooperation Council from entering Mecca and Medina.

Saudi Arabia on Monday confirmed its first case of new coronavirus after one its citizens who had returned from COVID-19 hotspot Iran tested positive.

The umrah, which refers to the Islamic pilgrimage to Mecca that can be undertaken at any time of year, attracts millions of Muslims from across the globe each year.

The decision to suspend the umrah comes ahead of the holy fasting month of Ramadan starting in late April, which is considered a favourable period for pilgrims to perform it.

- LOGISTICAL CHALLENGE -
The holy sites, which draw millions of pilgrims every year, are a key revenue earner for Saudi Arabic.

Around two-thirds of the 18.3 million umrah participants in 2018 were citizens and residents of the kingdom, according to government statistics.

It is unclear how the coronavirus will affect the hajj, due to start in late July.

Some 2.5 million faithful travelled to Saudi Arabia from across the world in 2019 to take part in hajj, which is one of the five pillars of Islam.

The event is a massive logistical challenge for Saudi authorities, with colossal crowds cramming into relatively small holy sites, making it vulnerable to contagion.

Crown Prince Mohammed bin Salman's Vision 2030 reform plan seeks to decouple the kingdom's economy -- the world's top crude exporter -- from oil dependency towards other sources of revenue, including religious tourism.

The government had hoped to welcome 30 million pilgrims to the kingdom annually by 2030.
Posted by: trailing wife || 03/05/2020 01:58 || Comments || Link || E-Mail|| [6502 views] Top|| File under: Govt of Saudi Arabia
Britain
Brexit: Trade Secretary Tells World Trade Organization, 'Britain Is Back'
[Breitbart] International trade secretary Liz Truss has declared at the World Trade Organization that "Britain is back", vowing to help reform the body.

The Secretary of State for International Trade was the first British minister to address the WTO's General Council since leaving the EU, with Brexit Britain taking a seat as an independent nation in her own right at the council for the first time in early February.

Ms Truss told the WTO on Tuesday that countries must work together to reform the body, criticising unfair trading practices, protectionism, "industrial subsidies, state-owned enterprises and forced technology transfer".

Speaking in Geneva, Switzerland, she told the other 164 ambassadors from around the world that the UK's vision is to update the WTO rulebook to tackle unfair practices, ensure the organisation works for all nations by "seeking a fairer deal for developing countries", and push back against protectionism.

"The UK will, like every other sovereign country, assert its ability to set its own laws and regulations in line with our WTO commitments, reflecting our own circumstances and ideas, while working tirelessly alongside other WTO Members to drive reform," the international trade secretary said.
Posted by: Besoeker || 03/05/2020 01:24 || Comments || Link || E-Mail|| [6475 views] Top|| File under:
Caucasus/Russia/Central Asia
Pentagon signs contract to produce more US Javelins for Ukraine
[American Military News] The U.S. Defense Department has signed a new contract for the production of Javelin anti-tank missile systems for partner countries, including Ukraine, Ukrinform reported on March 3.

The U.S. Army contract is dated February 28, is worth more than $18 million, and was awarded to Raytheon and Lockheed Martin, with work to be performed in Arizona.

The category of the award is for "guided missile and space vehicle manufacturing."

The beneficiary countries listed as part of the award include Georgia, Ukraine, Australia, Czech Republic, Estonia, France, Indonesia, Ireland, Jordan, Lithuania, New Zealand, Norway, Oman, Qatar, Turkey, and United Arab Emirates.

The State Department in October approved the sale of $39.2 million in military equipment to Ukraine, including a second batch of Javelins, the world's most effective anti-tank missiles, to help Kyiv in its ongoing six-year war against Russia-backed separatists.

The deal reportedly included 150 Javelin missiles and 10 launch units, adding to the 210 missiles and 37 launchers that Ukraine bought from the United States in 2018.
Posted by: Besoeker || 03/05/2020 10:53 || Comments || Link || E-Mail|| [6473 views] Top|| File under:
China-Japan-Koreas
NKOR orders citizens to get ready to starve
[this is a SKOR publication w sources in NKOR]


[DailyNK] North Korea has ordered major provincial organizations, military-run factories and other facilities to prepare a months' worth of food, signalling that the state is unable to provide rations anymore, Daily NK has learned.

"The order was handed down by provincial party committees to local people's committees, Ministry of State Security offices, police stations, military-run factories run by the Second Economic Committee [of the Workers' Party of Korea], and even orphanages," a North Hamgyong Province-based source told Daily NK on Feb. 26.

"This is the first time the party has handed down an order for these organizations to prepare a months' worth of food. It's particularly noteworthy because North Korea isn't facing the threat of war," the source continued.
Posted by: lord garth || 03/05/2020 08:18 || Comments || Link || E-Mail|| [6492 views] Top|| File under: Commies
Chinese Students Plead Guilty to Illegally Photographing Navy Base
[AmGreatness] Two Chinese men who had previously been arrested have pled guilty to illegally taking photographs of a U.S. Navy base in Key West, Florida, according to ABC News.

As previously reported by American Greatness, the two Chinese nationals, Yuhao Wang and Jielun Zhang, both 24 years old, were students attending the University of Michigan at the time of their arrest. They illegally drove onto the property of the Sigsbee Annex at the Naval Air Station, even after being turned away once already by security.

Having pled guilty, they now face penalties of either a $100,000 fine or up to a year in prison. Their sentencing is currently set for May 11th.
Posted by: 746 || 03/05/2020 00:00 || Comments || Link || E-Mail|| [6473 views] Top|| File under: Commies
NORKS Caught Shipping Sand to China
Instead of pounding sand, the NORKS are shipping it for revenue to China.


[gCaptain] For several months last year, a steady stream of ships was observed dredging sand in a North Korean bay then transporting loads of it to China, a Washington-based think-tank said on Wednesday.

The extraction of sand from North Korea to China would violate a 2017 U.N. Security Council resolution that prohibits North Korea from "supplying, selling, or transferring sand," the Center for Advanced Defense Studies (C4ADS) said in a report.

The group's researchers tracked the dredging and transport of the sand through commercial satellite imagery and shipping databases.

"Between March and August 2019, C4ADS observed a large fleet of vessels originating from Chinese waters traveling to North Korea to dredge and transport sand from Haeju Bay," the report's authors wrote, describing unusual ship traffic in a bay less than 30 km (18.6 miles) from neighboring South Korea.

China has called for sanctions to be eased on North Korea, but also says it fully enforces the sanctions imposed with its assent by the U.N. Security Council.

The United Nations has found that North Korea has repeatedly circumvented restrictions on trade of things like coal and oil, often by conducting ship-to-ship transfers at sea.

But the unprecedented scale and coordination of the dredging operation "showcases the boldness and impunity with which sanctions evasion networks operate, even under close scrutiny" C4ADS said in its report.

In 2019, Haeju Bay saw at least 1,563 visits by ships, according to Automatic Identification System (AIS) data reviewed by C4ADS. That compares with only 418 visits in the previous two years combined.

The AIS data showed many of the ships returning to ports on the Chinese coast.

Some of the ships observed in satellite imagery appeared to be operating in convoys or other formations, suggesting they were coordinating their movements.

"The activity in Haeju demonstrates scale, and a level of sophistication unlike other known cases of North Korean sanctions evasion at sea," the group said.

Analysts are working on methods to estimate the amount of sand that was exported, and how much that may have been worth to North Korea, one of the report's authors, Lauren Sung, told Reuters.

But the rising value of sand suggests that the operation was lucrative for cash-strapped North Korea.

"As the price of sand has risen rapidly in recent years, so has the practice of both licit and illicit sand excavation and trade around the world," the group said.


The only things I can imagine sand being used for are glass, beaches, and sand paper... Is sand used as a filter medium for sewage treatment plants?
Posted by: Alaska Paul || 03/05/2020 00:00 || Comments || Link || E-Mail|| [6557 views] Top|| File under: Commies
Over credentialed school teacher...
[American Thinker] Whoopi Goldberg's opinions reach and influence many female voters. Yesterday, she revealed herself to be an ignorant phony, claiming that the wife of Democrat frontrunner Joe Biden is a "helluva doctor ... an amazing doctor" and ought to be considered for surgeon general in the future Biden administration that she hopes for.

Unfortunately for her, Goldberg was taken in by the former SLOTUS of the Obama administration insisting on being addressed as "Dr. Jill Biden," based on her earning a doctorate in education from the University of Delaware in 2007. (Her dissertation was titled, "Student Retention at the Community College: Meeting Students' Needs.")

Here is a bit of inside baseball from academia. Doctor Biden does not have a Ph.D.; she has a degree known as a "doctor of education," an Ed.D. Holders of this credential are expected to be practitioners, not scholars who create new knowledge. Within the extremely status-conscious world of academics, it is regarded as a lesser credential, one often acquired mid-career (as was the case with Jill Biden) because school systems pay more for staff with master's degrees and even more for doctorate-holders.


Posted by: M. Murcek || 03/05/2020 11:21 || Comments || Link || E-Mail|| [6509 views] Top|| File under:
India-Pakistan
Karachi Bound Chinese Ship Carried Dual-Use Equipment for Nukes
[OpIndia] The Defence Research and Development Organisation (DRDO) has confirmed that an industrial autoclave seized from the Chinese ship Dai Cui Yun could have been used for the manufacture of nuclear-capable long-range ballistic missiles or satellite launch rockets, reports WION.

Last month, India had detained a Karachi bound Chinese ship. It has now emerged that the Chinese ship was carrying nuclear-capable equipment to Pakistan. The ship was detained by Customs at Kandla Port while en-route to Port Qasim, Karachi, on February 3 on the basis of an intelligence tip-off.

The ship had left Jiangyin Port on Yangtze river in China's Jiangsu province on January 17, 2020, and was bound for Port Qasim in Karachi, Pakistan when it was intercepted at Kandla port on an intelligence tip-off. Port Qasim is in Karachi, Sindh, where Space and Upper Atmosphere Research Commission (SUPARCO), responsible for Pakistan's ballistic missile programme is based.

Later, the ship was allowed to proceed to the Pakistani port on February 20 after the dual-use (civilian and military) equipment was seized. The autoclave was wrongly declared as an industrial dryer.

However, analysts at DRDO have now confirmed that the ship was carrying nuclear technologies from China to Pakistan.

"The autoclave can be used for the manufacture of the motor of very long-range missiles, with range upwards of 1,500 kilometres or even in the construction of a motor for the launch of satellites. Pakistan has the Shaheen-II missile in the 1,500-2,000 kilometre range and the platform was tested last May," said one of the officials to Hindustan Times.

According to DRDO's technical experts, the seized 18-metre by 4-metre autoclave can indeed be used in the manufacture of weapons of mass destruction (WMD) platforms. An autoclave is a pressure chamber which carries out various industrial and scientific processes. Prima facie, it can be used for civilian as well as military purposes.

With nuclear scientists at DRDO confirming that the Chinese ship was indeed carrying nuclear equipment to Pakistan, the customs can now seize the cargo and charge the vessel and its owners for violations of Special Chemicals, Organisms, Materials, Equipment and Technologies (SCOMET) export regulations.

Further, it is now up to India's national security decision-makers to invoke the Weapons of Mass Destruction and Their Delivery Systems (Prohibition of Unlawful Activities) Act 2005 as well as inform the UN under the WMD Convention to expose the nuclear proliferation nexus between Beijing and Islamabad.

Posted by: Dron66046 || 03/05/2020 04:14 || Comments || Link || E-Mail|| [6477 views] Top|| File under: Commies
Home Front: Culture Wars
Trump Solves Problem Caused by Obama-Era Regulation Which Was Stalling Ability to Test for Coronavirus
[Red State]- One of the issues that has been encountered with addressing the coronavirus has been a problem with testing.

...one of the reasons that testing on a state level has been stalled was actually because of an Food and Drug administration regulation instituted by Barack Obama.

The regulation demanded that state run laboratories could only use medical tests approved by the FDA.


And we all know how long FDA course of approval takes


...Commissioner Stephen Hahn first addressed the testing problem on Saturday by issuing new guidance that would allow the state labs to conduct not-yet-approved coronavirus testing on patients in response to the public health emergency. In return for skirting the Obama-era regulation, laboratories must apply for an F.D.A. review of the new test, document the test's accuracy and notify the F.D.A. of the test's validity prior to F.D.A. completing the approval process.
Posted by: g(r)omgoru || 03/05/2020 04:12 || Comments || Link || E-Mail|| [6517 views] Top|| File under:
Government
States trying to curb impact of 700,000 losing benefits with new food stamp rules
[FoxNews] New Trump administration rules taking effect April 1 are putting hundreds of thousands of people at risk of losing their benefits.

From Hawaii to Pennsylvania, states are scrambling to blunt the impact of the new rules, with roughly 700,000 people at risk of losing benefits unless they meet certain work, training or school requirements. They've filed a multi-state lawsuit, expanded publicly funded job training, developed pilot programs and doubled down efforts to reach vulnerable communities, including the homeless, rural residents and people of color.

Currently, work-eligible, able-bodied adults without dependents under 50 can receive monthly benefits if they meet a 20-hour weekly work, job training or school requirement. Those who don't are limited to three months of food stamps over three years.

However, states with high unemployment or few jobs have been able to waive time limits. Every state except Delaware has sought a waiver at some point, according to the National Conference of State Legislatures.

The new rules make it harder to get waivers. They're the first of three changes to the Supplemental Nutrition Assistance Program, or SNAP, which feeds 36 million people nationwide.

The Trump administration has touted the change as a way to get people working and save $5.5 billion over five years. Able-bodied adults without dependents are 7 percent of SNAP recipients.

Posted by: Skidmark || 03/05/2020 00:00 || Comments || Link || E-Mail|| [6492 views] Top|| File under:
Who's in the News
39
[untagged]
9
Sublime Porte
7
Commies
4
Moslem Colonists
4
Govt of Iran Proxies
3
Hezbollah
2
Govt of Iran
2
Islamic State
1
Narcos
1
Govt of Saudi Arabia
1
Govt of Pakistan
1
Taliban
1
Houthis
1
Govt of Iraq
Bookmark
E-Mail Me
The Classics
The O Club
Rantburg Store
The Bloids
The Never-ending Story
Thugburg
Gulf War I
The Way We Were
Bio
Merry-Go-Blog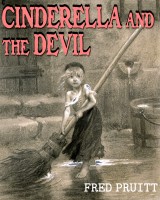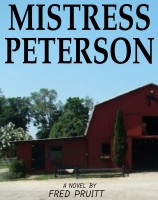 On Sale now!


A multi-volume chronology and reference guide set detailing three years of the Mexican Drug War between 2010 and 2012.

Rantburg.com and borderlandbeat.com correspondent and author Chris Covert presents his first non-fiction work detailing the drug and gang related violence in Mexico.

Chris gives us Mexican press dispatches of drug and gang war violence over three years, presented in a multi volume set intended to chronicle the death, violence and mayhem which has dominated Mexico for six years.
Click here for more information


Meet the Mods
In no particular order...


Steve White
Seafarious
Pappy
lotp
Scooter McGruder
john frum
tu3031
badanov
sherry
ryuge
GolfBravoUSMC
Bright Pebbles
trailing wife
Gloria
Fred
Besoeker
Glenmore
Frank G
3dc
Skidmark
Alaska Paul



Better than the average link...



Rantburg was assembled from recycled algorithms in the United States of America. No trees were destroyed in the production of this weblog. We did hurt some, though. Sorry.
3.235.228.219

Help keep the Burg running! Paypal: