Five six people killed in Molson Coors shooting in Milwaukee
[The Hill] Five people were killed during a shooting on the Milwaukee campus of Molson Coors on Wednesday, police told reporters during a press conference.

The five victims were all employees of Molson Coors. The 51-year-old suspect died from a self-inflicted gunshot wound, Milwaukee Police Chief Alfonso Morales told reporters.

"No other individuals were injured," Morales said. "It's a terrible day for Milwaukeeans."


Gonna be a long, hot summer in Milwaukee...


The chief said there is no additional threat at this time. More than 1,000 people were working on location at the time of the shooting, he said.

Mayor Tom Barrett told reporters that there were "multiple fatalities" in a "horrific shooting."

"It is a horrible, horrible day for the employees here," he said. "It is a very rough day for anyone who is close to this situation."

Milwaukee police tweeted around 4 p.m. that it was investigating a "critical incident" and asked residents to stay clear of the area. The department later updated to say there was "no active threat" but "this scene is still active."

Police also warned that "various sources" are "citing various numbers of casualties," saying "that information has not been confirmed."
Posted by: Besoeker || 02/27/2020 03:05 || Comments || Link || E-Mail|| [6493 views] Top|| File under:
Police backtrack on Obama-era DHS whistleblower's initial 'suicide' reports after his body was found by a California highway - as they reveal the FBI is examining documents and a laptop found near the scene
[Daily Mail, where America gets its news]
Philip Haney, who spoke out against his own agency during the Obama administration, was found dead in Plymouth, California last Friday


His body was found in a park and ride area near Highway 16 and Highway 124


The Amador County Sheriff's Office initially said the 66-year-old was found with what appeared to be a 'self-inflicted gunshot wound'


The sheriff's office have since described those initial reports as 'misinformation' and said they have asked the FBI for assistance in investigating Haney's death


They are conducting an autopsy and examining documents, a laptop and phone records found at the scene


Haney gained national attention in 2016 when he criticized the agency for its handling of radical Jihadists and Islamic extremists


Source have said that Haney had been in contact with officials about possibly making a return to the the DHS
Posted by: Skidmark || 02/27/2020 00:00 || Comments || Link || E-Mail|| [6506 views] Top|| File under:
Mystery smell overwhelms Pennsylvania county again, investigators baffled
[FoxNews] A mysterious stench once again struck parts of Delaware County, Penn., this week, overwhelming residents with its pungent odor and baffling investigators.

The smell has recently been reported in towns across the county, including in Glenolden, Tinicum and Upper Darby, just outside of Philadelphia. While no one knows what the elusive smell is or where it is coming from, residents have described it as fuel-like.

Delaware County residents have reported the smell wafting in and out of neighborhoods over the last several months. Last October, the smell shut down several businesses and a school in Chester before striking Brookhaven in December, FOX29 Philadelphia reported at the time.

The most recent stench is consistent with past reports, according to officials, but investigators still can't find the source.
Posted by: Skidmark || 02/27/2020 00:00 || Comments || Link || E-Mail|| [6503 views] Top|| File under:
CDC confirms first coronavirus case in US resident who's not recently been abroad or exposed to another patient
[Daily Mail, where America gets its news]
The first case of coronavirus where the origin of the disease is unknown has been confirmed in the United States, officials revealed Wednesday


The CDC said that the person, in Northern California, had not recently traveled from a foreign country, and had not been in contact with another confirmed case


The origin of the patient's infection is not known


News suggests the disease may be spreading locally in the US


President Trump continued to insist that the risk to Americans is 'low'


Trump announced Vice-President Mike Pence will be in charge of the nation's response to the disease in a press conference Wednesday


He said the US would 'spend whatever's appropriate' to deal with the outbreak


Confirmed cases of coronavirus has reached 60 - with 15 on US soil

A statement from CDC confirmed the first possible instance of 'community spread' in the US Wednesday evening.

'At this time, the patient's exposure is unknown. It's possible this could be an instance of community spread of COVID-19, which would be the first time this has happened in the United States. Community spread means spread of an illness for which the source of infection is unknown,' the statement said.

The CDC did not rule out that the patient may have been in contact with an infected individual who is yet to be diagnosed or linked to the individual.

'It's also possible, however, that the patient may have been exposed to a returned traveler who was infected,' the statement said.

'This case was detected through the US public health system ‐ picked up by astute clinicians. This brings the total number of COVID-19 cases in the United States to 15.'

Officials are now tracing the infected individual's contacts to see how they may have been infected and if any other individuals may be at risk.

'It is a confirmed case. There is one in Northern California,' CDC spokesman Scott Pauley told The Sacramento Bee just before 4pm Wednesday.

Pauley declined to elaborate on the details.

The CDC did not confirm the identity of the sufferer or where in Northern California the case was discovered.

However, according to KRON 4, state health officials said the patient is a resident from Solano County and is receiving care in Sacramento County.

According to an internal memo from UC Davis Medical Center obtained by CBS13, the patient is being treated at the center in Sacramento.

The memo states that the patient was transferred from another hospital Wednesday February 19 and was already intubated and on a ventilator.

Despite requests from medical center officials for the CDC to test the unknown individual, the patient was only tested for coronavirus on Sunday.

An email said to be from the David Lubarsky, vice-chancellor of human health services, and Brad Simmons, interim CEO of UC Davis Medical Center Officials confirmed that the test had come back positive Wednesday, reported Davis Enterprise.

'Today the CDC confirmed the patient's test was positive,' said the email.

'This is not the first COVID-19 patient we have treated, and because of the precautions we have had in place since this patient's arrival, we believe there has been minimal potential for exposure here at UC Davis Medical Center,' the email said.

The email said staff members had been warned to go into isolation and to stay vigilant to any developing symptoms.

'A small number of medical center employees have been asked to stay home and monitor their temperatures,' the email said.
Posted by: Count Galeazzo Untervehr7098 || 02/27/2020 01:52 || Comments || Link || E-Mail|| [6483 views] Top|| File under:
Afghanistan: 1 Case of Coronavirus, 14 Others Test Negative
[ToloNews] The Ministry of Public Health said Wednesday that of the 15 suspected cases of coronavirus from Herat


...a venerable old Persian-speaking city in western Afghanistan, populated mostly by Tadjiks, which is why it's not as blood-soaked as areas controlled by Pashtuns...


, Ghor and Kabul provinces, only one was positive, in Herat, and the 14 other cases came back negative after tests in Kabul.
Posted by: trailing wife || 02/27/2020 00:39 || Comments || Link || E-Mail|| [6470 views] Top|| File under:
Scientists warn AI super-intelligence on verge of 'destroying civilisation'
[DAILYSTAR.CO.UK] Humans must be ready for signs of robotic super-intelligence but should have enough time to address them, a top computer scientist has warned.
Oren Etzioni, CEO of Allen Institute for AI, penned a recent paper titled: "How to know if artificial intelligence is about to destroy civilisation."
He wrote: "Could we wake up one morning dumbstruck that a super-powerful AI has emerged, with disastrous consequences?
"Books like Superintelligence by Nick Bostrom and Life 3.0 by Max Tegmark, as well as more recent articles, argue that malevolent super-intelligence is an existential risk for humanity.
"But one can speculate endlessly. It's better to ask a more concrete, empirical question: What would alert us that super-intelligence is indeed around the corner?"
He likened warning signs to canaries in coal mines, which were used to detect carbon monoxide because they would collapse.
Posted by: Fred || 02/27/2020 00:00 || Comments || Link || E-Mail|| [6522 views] Top|| File under:
Arabia
Saudi Arabia suspends entry for Umrah pilgrimage over coronavirus fears
[ArabNews] Soddy Arabia


...a kingdom taking up the bulk of the Arabian peninsula. Its primary economic activity involves exporting oil and soaking Islamic rubes on the annual hajj pilgrimage. The country supports a large number of princes in whatcha might call princely splendor. When the oil runs out the rest of the world is going to kick sand in the Soddy national face...


has placed a temporary ban on Umrah pilgrims in an attempt to ensure public safety by preventing the spread of the coronavirus.


Most foreign pilgrims often visit the Prophet's Mosque in Madinah before or after the completion of their religious duties in Makkah, this has also been halted.

It is one of a number of precautionary restrictions announced early on Thursday as health authorities in the Kingdom closely monitor the spread of the virus. Tourist-visa holders from countries judged to pose a particularly high risk of spreading the virus will also be denied entry.

In addition, Saudi nationals and citizens of Gulf Cooperation Council nations will not be able to use a national identity card to travel to and from the Kingdom for the time being. Exceptions to this shall be granted to Saudis returning home, and citizens of GCC countries who are in the Kingdom and want to return to their home countries, provided that they left or entered the Kingdom using a national identity card.

Health authorities at entry points will verify which countries travelers visited before arriving in Saudi Arabia and apply all necessary precautionary measures.

Saudi officials stressed that the restrictions are temporary and will be continuously reviewed by the health authorities. They reiterated the Kingdom's support for and implementation of international efforts to limit the spread of the virus, and the Foreign Ministry urged citizens not to travel to the countries worst affected by the coronavirus.

Nearly 7 million Umrah pilgrims visit the Kingdom each year, the majority of whom arrive at airports in Jeddah and Madinah.

Earlier, it emerged that seven Saudis are among the latest coronavirus cases in Bahrain and Kuwait. The Bahraini Ministry of Health on Wednesday said six Saudi women has tested positive for the virus.

They had arrived at Bahrain International Airport on a flight from Iran. The total number of confirmed cases in the country stands at 26. Studies at schools and universities have been suspended for two weeks in an effort to limit the spread of the virus.

Kuwait announced the first case of a Saudi citizen infected by the virus. The man, who had arrived in the country from the Iranian city of Mashhad, has been placed in quarantine for 14 days. There have been 26 confirmed cases of the virus to date in Kuwait.

The Saudi Ministry of Health has been providing neighboring Arab countries with advice and guidelines for controlling infectious diseases such as the coronavirus and dealing with health emergencies.

Dr. Hani bin Abdul Aziz Jokhdar, the deputy minister of public health, said that the guidelines were based on Saudi Arabia's experience of protecting the health and well-being of pilgrims during Hajj season.

He led the Kingdom's delegation at a meeting of the Executive Office of the Council of Arab Ministers for Health on Wednesday at the Arab League


...an organization of Arabic-speaking states with 22 member countries and four observers. The League tries to achieve Arab consensus on issues, which usually leaves them doing nothing but a bit of grimacing and mustache cursing...


headquarters in Cairo.


The Haj this year will be approximately July 28 - August 2, contingent on the actual moon sighting. Will they cancel that, too?
Posted by: trailing wife || 02/27/2020 00:00 || Comments || Link || E-Mail|| [6484 views] Top|| File under: Govt of Saudi Arabia
Cyber
SpaceX and the Air Force team up for live fire...
[TheDrive] As space continues to play an increasingly important role for the United States armed forces, the Department of Defense has been also increasingly engaging with the private aerospace and communications sector to develop and implement solutions that better help it confront emerging warfighting challenges. Just last week, Air Force acquisition chief William Roper told reporters at the Pentagon that the Air Force and SpaceX will conduct an event on April 8, together with other branches of the U.S. military, that will see SpaceX Starlink satellites link up with multiple armed forces systems in a "massive" live fire exercise.

"SpaceX has been a great industry partner for us," Roper said. "They are very excited and we are excited to learn more about their satellites through the demonstration."

The demonstration will reportedly involve shooting down a drone and a cruise missile and will take place at several different sites including Marine Corps Air Station Yuma in Arizona to Eglin Air Force Base in Florida. The massive tests will also include ground forces, submarines, ships, and a variety of space-based assets.
Posted by: M. Murcek || 02/27/2020 00:00 || Comments || Link || E-Mail|| [6501 views] Top|| File under:
Europe
Mitholz: Swiss town faces 10-year evacuation over arms dump
[BBC] A Swiss village may have to evacuate for over a decade while authorities clear a huge World War Two arms dump.

The defence ministry concluded last year that the cache posed an "unacceptable" risk to the nearby people of Mitholz.

Now, authorities say residents may have to leave while they clear the site.

"Depending on how the work develops, residents should expect the evacuation to last up to more than 10 years," the ministry said.

Residents would have to approve the plan to leave the area. A public consultation is under way to see how best to proceed.

Posted by: Besoeker || 02/27/2020 07:50 || Comments || Link || E-Mail|| [6478 views] Top|| File under:
Olde Tyme Religion
Pope to Catholics: For Lent, give up trolling
[NEWS.TRUST.ORG] During Lent, Catholics are called on to give up something, like sweets. On Wednesday, Pope Francis

...Argentine liberation theologist, born Jorge Mario Bergoglio. He was elected pope in 2013. Rather than setting up shop in Avignon, where he belongs, the first Jesuit Pope chose to reside in the Domus Sanctae Marthae guesthouse instead of the papal apartments. He is big on climate change, against consumerism, and in favor of throwing a blanket over homosexual activity within the clergy. He's not real sure about the Resurrection, about Christ's divinity, and a few other things that would have gotten him burned at the stake a few hundred years ago, but he's hot for a certain South American Earth Mother Goddess...
added a modern twist to the list of things to quit during the season and beyond: insulting people on social media.

The pope made his appeal to tone things down while speaking to tens of thousands of people in St. Peter's Square for his general audience on Ash Wednesday, the start of the 40-day season that leads up to Easter.

Lent, he said in partially improvised remarks, "is a time to give up useless words, gossip, rumours, tittle-tattle and speak to God on a first name basis," he said.

"We live in an atmosphere polluted by too much verbal violence, too many offensive and harmful words, which are amplified by the internet," he said. "Today, people insult each other as if they were saying 'Good Day.'"

In recent years, Francis himself has been the butt of insults from ultra-conservative Catholic websites and mostly anonymous anti-pope Twitter feeds.

Twitter has also become a platform for sometimes pitched verbal battles between his supporters and detractors.


Posted by: Fred || 02/27/2020 00:00 || Comments || Link || E-Mail|| [6551 views] Top|| File under:
Home Front: Culture Wars
Boston Mulls Parking Fines Based On Income
How fast will this crap be shot down? I bet it makes it to a stage where it passes but Mayor Mahhty Walsh won't sign it. This almost sounds like a poll-tax.


[ABC] - A new proposal on the docket in Boston on Wednesday could determine how much residents pay for parking tickets.

The Boston City Council was to meet at noon Wednesday to discuss new legislation which will include a hearing order for potential income-adjusted fines on parking violations.

Recently elected city councilor at-large Julia Mejia filed the hearing order on Monday and has been vocal about the idea on Twitter.

"I am introducing legislation on income-adjusting parking tickets so low-income families don't have to decide between paying a parking ticket or putting food on their table," she wrote.
Ms. Mejia looks like an aspiring member of The Squad - she's never had a private sector job in her life.
Posted by: Raj || 02/27/2020 09:41 || Comments || Link || E-Mail|| [6509 views] Top|| File under:
Ninth Circuit Upholds Trump Admin Rule Stripping Funding for Abortions
[LI] The Ninth Circuit Court of Appeals, a court known for its liberal leanings, ruled today that President Donald Trump's administration can withdraw Title X funding from clinics associated with abortions.

President Richard Nixon enacted Title X in 1970, which "is a federal program that funds family planning services for low-income and uninsured people."

In 1988, Title X received regulations that stopped funding "programs that merely provided counseling or referrals for abortions for family-planning purposes." The Supreme Court upheld that rule in 1991.

The regulations on Title X relaxed by 2000 until 2019 when "the Department of Health and Human Services adopted regulations similar to the 1988 rule ‐ withdrawing funding from any medical facility that provides abortions, abortion counseling or abortion referrals."
Posted by: Besoeker || 02/27/2020 03:47 || Comments || Link || E-Mail|| [6480 views] Top|| File under:
Shocking moment transgender woman is shot dead in Puerto Rico hours after McDonald's customer called the police to complain about her using a women's restroom
[Daily Mail, whee America gets its news]
Neulisa Luciano Ruiz was found dead Monday at a park in Toa Baja, Puerto Rico


Ruiz, a transgender woman known as Alexa, was killed hours after a McDonald's customer called 911 to complain she was using a women's restroom


A woman told police Sunday that the 28-year-old placed a mirror under the stall to look at her private parts


Alexa was approached by at least two males in car, who mocked her before several shots were fired from inside the vehicle on the side of a road


An 18-year-old suspect was arrested trying to board a flight with his mother at Luis Muñoz Marín International Airport in San Juan on Tuesday night


Puerto Rican newspaper El Vocero reported that the FBI interviewed the suspect Wednesday morning


Authorities are searching for three more suspects, including a 17-year-old who reportedly carried out the shooting
Posted by: Skidmark || 02/27/2020 00:00 || Comments || Link || E-Mail|| [6502 views] Top|| File under:
Who's in the News
56
[untagged]
5
Hezbollah
4
Sublime Porte
3
Moslem Colonists
3
Govt of Iran
2
Taliban
2
Govt of Iraq
2
Islamic State
1
Hamas
1
Palestinian Authority
1
Govt of Saudi Arabia
1
Govt of Iran Proxies
Bookmark
E-Mail Me
The Classics
The O Club
Rantburg Store
The Bloids
The Never-ending Story
Thugburg
Gulf War I
The Way We Were
Bio
Merry-Go-Blog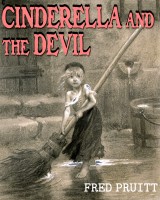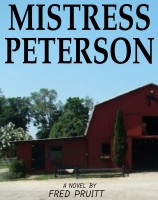 On Sale now!


A multi-volume chronology and reference guide set detailing three years of the Mexican Drug War between 2010 and 2012.

Rantburg.com and borderlandbeat.com correspondent and author Chris Covert presents his first non-fiction work detailing the drug and gang related violence in Mexico.

Chris gives us Mexican press dispatches of drug and gang war violence over three years, presented in a multi volume set intended to chronicle the death, violence and mayhem which has dominated Mexico for six years.
Click here for more information


Meet the Mods
In no particular order...


Steve White
Seafarious
Pappy
lotp
Scooter McGruder
john frum
tu3031
badanov
sherry
ryuge
GolfBravoUSMC
Bright Pebbles
trailing wife
Gloria
Fred
Besoeker
Glenmore
Frank G
3dc
Skidmark
Alaska Paul



Better than the average link...



Rantburg was assembled from recycled algorithms in the United States of America. No trees were destroyed in the production of this weblog. We did hurt some, though. Sorry.
3.236.52.68

Help keep the Burg running! Paypal: