-Obits-
Hosni Mubarak, Egyptian president ousted during Arab spring, sleeps with the pharaohs
[Guardian] Egypt's ousted former president Hosni Mubarak has died at the age of 91, weeks after undergoing surgery, state television has announced.

Mubarak ruled Egypt for 30 years until he was deposed following mass protests against his rule in 2011, during the Arab spring. He was jailed for years after the uprising, but was freed in 2017 after being acquitted of most charges.

His democratically elected successor, Mohamed Morsi, was overthrown in 2013 in a popularly backed military coup. Many see echoes of Mubarak's style of leadership in Egypt's current leader, the former general Abdel Fatah al-Sisi.


Al-Grauniad's Non-Preferred Authoritarian


Mubarak was the first of the leaders toppled in a wave of Arab uprisings to face trial. In scenes that captivated Egyptians, he appeared in a courtroom cage on a range of charges.

He was acquitted by Egypt's highest appeals court in March 2017 of conspiring to kill protesters in the final verdict in a long-running case that originally resulted in him being sentenced to life in prison in 2012 over the deaths of 239 protesters. A separate corruption charge was overturned in January 2015.

Mubarak often appeared in a frail state during his court appearances, attending on a stretcher and wearing dark sunglasses.
Posted by: Besoeker || 02/25/2020 06:53 || Comments || Link || E-Mail|| [6595 views] Top|| File under:
Whitney Houston hologram tour set to begin in Europe
[USA Today] Whitney Houston is about to appear on the concert stage again. Eight years after her death, a holographic Houston will embark on a European tour that starts in England on Tuesday. The "An Evening With Whitney: The Whitney Houston Hologram Tour" includes most of her biggest hits ‐ "How Will I Know," "Saving All My Love For You" and "I Will Always Love You," along with some unexpected rarities, including a cover of Steve Winwood's "Higher Love." Houston was found dead in 2012 in a hotel bathtub in Beverly Hills, just hours before music stars began to gather at the hotel for the annual Clive Davis pre-Grammy party.
Posted by: Besoeker || 02/25/2020 06:04 || Comments || Link || E-Mail|| [6492 views] Top|| File under:
Italian hikers rescued in Alaska after visiting infamous bus
ANCHORAGE, Alaska (AP) ‐ An Italian man suffering from frostbite and four other tourists were rescued in the Alaska wilderness after visiting an abandoned bus that has become a lure for adventurers since it was featured in the "Into the Wild" book and movie.

Alaska State Troopers say the five Italians were rescued Saturday from a camp they set up after visiting the dilapidated bus on the Stampede Trail near the interior town of Healy.

The hikers were found 13 miles from the trailhead, Trooper spokesman Tim DeSpain said. He didn't know how far they were from the bus.

One of the hikers had frostbite to his feet and was transported to Fairbanks for treatment, DeSpain said. The hiker's injuries are not considered life-threatening. The other four hikers were picked up by friends in Healy.

Rescuers were alerted by the hikers with a satellite-based emergency device that notified the International Emergency Response Coordination Center of a medical emergency, troopers said. That international group then notified rescuers, who reached the site by snowmobile, DeSpain said.


The rescue was the latest episode involving the bus, first made famous by Jon Krakauer's book published in 1996 and then by Sean Penn's 2007 film of the same name. Both fueled a lingering mystique about a young idealist, Christopher McCandless, who met his death from starvation in the bus, which is about 10 miles north of the entrance to Denali National Park and Preserve.

Over the years, some hikers have been rescued and others have died while trying to retrace McCandless' last steps.
Posted by: Besoeker || 02/25/2020 00:00 || Comments || Link || E-Mail|| [6501 views] Top|| File under:
College student plunges 80 feet from cliff in Slippery Rock Township
[NYPOST] A Pennsylvania college student survived a roughly 80-foot plunge off a cliff near a site called Breakneck Bridge in a township called Slippery Rock, according to reports.


Can't say she wasn't warned...


Jocie Van Kirk, 21, was walking with four other people when she fell Sunday afternoon near the Breakneck Bridge in McConnells Mill State Park in Lawrence County, WTAE reports.

Van Kirk was plucked from the bottom of the cliff in a rescue basket before being airlifted to a hospital in Pittsburgh. She was alert and conscious at the time, the station reports.

It's unclear what immediately preceded Van Kirk's fall, but the area is marked by many ledges and slippery areas, authorities told WPXI.

"If you're not familiar with the area, you could slip and fall off a ledge or if you get too close to a ledge trying to take pictures and things like that," Slippery Rock Township Volunteer Fire Department Chief Bill Lunn told the station. "Try to pay attention to where you're at and when in doubt, stay back a little bit."


Breakneck Bridge near Slipper Rock....? "Keep your dogs on leash and do not leave the designated hiking trails." Were there danger signs as well ?




Posted by: Fred || 02/25/2020 00:00 || Comments || Link || E-Mail|| [6480 views] Top|| File under:
Runner crawls nearly 11 hours after breaking leg in freezing national park
[NYPOST] A trail runner crawled for almost 11 hours in freezing temperatures while wearing just shorts and a light shirt after breaking a leg in a remote national park in Washington.

Joseph Oldendorf told KIRO-TV that he had already run 12 miles through a snowy trail in Olympic National Forest when he slipped on ice and his tibia "completely snapped off."

"I didn't want my family to hear I died in the wilderness. I think it'd be unbearable," Oldendorf said as he showed off gruesome wounds to his knees from his hospital bed in Seattle.

"I just figured this is my only chance ‐ I'm going to crawl all the way there."

Wearing only light running gear ‐ despite below-freezing temperatures ‐ Oldendorf crawled for almost seven hours before getting cellphone service ‐ and then another four hours to finally reach rescuers.

"I had to crawl on all fours ... after a while my knees were just raw," he said of the "rocky, snowy, dirty, wet trail."

They got so bad, he even tried putting his shoes on his knees as he crawled to "at least have some traction and a little bit of protection."

"But they're still really messed up," he said.


Posted by: Fred || 02/25/2020 00:00 || Comments || Link || E-Mail|| [6503 views] Top|| File under:
Harvard University Professor and Two Chinese Nationals Charged in Three Separate China Related Cases
Wuhan University of Technology (WUT)? Yes, but probably little more than a coincidence.


[Department of Justice] The Department of Justice announced today that the Chair of Harvard University's Chemistry and Chemical Biology Department and two Chinese nationals have been charged in connection with aiding the People's Republic of China.

Dr. Charles Lieber, 60, Chair of the Department of Chemistry and Chemical Biology at Harvard University, was arrested this morning and charged by criminal complaint with one count of making a materially false, fictitious and fraudulent statement. Lieber will appear this afternoon before Magistrate Judge Marianne B. Bowler in federal court in Boston, Massachusetts.

Yanqing Ye, 29, a Chinese national, was charged in an indictment today with one count each of visa fraud, making false statements, acting as an agent of a foreign government and conspiracy. Ye is currently in China.

Zaosong Zheng, 30, a Chinese national, was arrested on Dec. 10, 2019, at Boston's Logan International Airport and charged by criminal complaint with attempting to smuggle 21 vials of biological research to China. On Jan. 21, 2020, Zheng was indicted on one count of smuggling goods from the United States and one count of making false, fictitious or fraudulent statements. He has been detained since Dec. 30, 2019.
Posted by: Besoeker || 02/25/2020 00:00 || Comments || Link || E-Mail|| [6499 views] Top|| File under: Commies
Remdesivir antiviral being investigated in two trials to treat Covid-19
[TheStreet] Working with health authorities in China, Gilead Sciences has initiated two clinical trials of coronavirus.

One of the studies is evaluating remdesivir in patients with confirmed disease who have developed more severe clinical complications like a requirement for supplemental oxygen. The other study is evaluating the drug in coronavirus patients who have been hospitalized but are not displaying significant manifestations of the disease.

The drug is available to patients through compassionate use requests that must be submitted by the patient's treating physician.
Posted by: lord garth || 02/25/2020 00:00 || Comments || Link || E-Mail|| [6519 views] Top|| File under:
Tom Cotton demands 'answers' after China state newspaper says coronavirus originated outside wildlife market
[Washington Examiner] A Republican senator says it's time for the Chinese Communist Party to reveal what it knows about the new coronavirus after the country's state-run newspaper reported that the mystery illness may not have originated from a seafood market in Wuhan.

On Saturday, Sen. Tom Cotton demanded "answers" while sharing a report from the Global Times, a Chinese daily newspaper operated by the CCP, citing new research that claims the virus is transmitted from human to human and didn't originate from animals at the seafood market. Although early reports claimed the illness was spread through food such as bat soup, snakes, or pangolins, researchers now believe "patient zero," the original person with the infection, brought the disease to the Wuhan market from "another location."

The English-language Global Times confirmed the data show the infection was "introduced" to the market, adding fuel to skeptics who believe the CCP is failing to explain the full scope of the epidemic. The study was done by ChinaXiv, an "open repository for scientific researchers" who believe one infected person accelerated the virus's spread during a visit to the market.

Cotton has repeatedly challenged the prevailing narrative surrounding the coronavirus outbreak as it has infected and killed patients in countries as widespread as Iran, Italy, and Japan.

In January, the Washington Times reported that Wuhan is home to China's most advanced virus research laboratory, the Wuhan Institute of Virology. The New York Post reported Saturday that Chinese Maj. Gen. Chen Wei, the country's top expert in biological warfare, was sent to Wuhan last month to deal with the crisis.

More than 2,000 people have died, and over 75,000 have been infected since the outbreak began earlier this year. However, it is difficult to ascertain the full size and scope of the illness.

Cotton has noted on several occasions that Wuhan contains the only biosafety level 4 superlaboratory in China that deals with serious infectious diseases. The Arkansas senator has led calls to ban travel with China and on Friday told Fox News's Laura Ingraham the country's leaders were "lying to the world."

"The Chinese Communist Party's propaganda rag finally admits what I've said for a month: coronavirus didn't start in Wuhan food market. So where did it originate? Time for answers from CCP," Cotton tweeted late on Saturday.
Posted by: Besoeker || 02/25/2020 00:44 || Comments || Link || E-Mail|| [6505 views] Top|| File under: Commies
Economy
Investors eye bleach, food and tissues as virus fears intensify
[Reuters] With virus cases rising in Italy and several Middle Eastern countries dealing with their first infections, fears of a global pandemic sent markets into a tailspin, even as China eased curbs with no new cases reported in Beijing and other cities.

Clorox Co, a supplier of bleach and other cleaning products, was one of the top percentage gainers in the S&P 500 and one of two stocks in positive territory in the consumer staples sector, which tends to be seen as a relatively safe bet even in a weak economy.

Other outperformers in the staples sector included tissue maker Kimberly-Clark and food suppliers such as Hormel Foods, and Campbell Soup Co as investors bet on rising demand in the event consumers have to prepare to stay at home if the virus keeps spreading.

"These products are going to be more in use than others in the group given the spreading of the virus. It's a knee-jerk reaction," said Paul Nolte, portfolio manager at Kingsview Investment Management in Chicago though he said it was too early to say whether consumers would end up stockpiling anything.
Posted by: Besoeker || 02/25/2020 00:00 || Comments || Link || E-Mail|| [6478 views] Top|| File under:
India-Pakistan
LHC to hear arguments on petition against holding of Aurat March
[DAWN] The Lahore High Court (LHC) on Monday accepted for hearing a petition to stop the Aurat March 2020, scheduled to be held on March 8, and summoned Additional Director Cybercrime Wing of the Federal Investigation Agency and Deputy Inspector General Operations on February 27.


Aurat March is part of the International Women's Day festivities.


The petition, a copy of which is available with Dawn.com, filed by Judicial Activism Council Chairman Azhar Siddique said that "there are various anti-state parties present who are funding this Aurat March with the sole purpose of spreading anarchy amongst the masses".
The lede from Dawn's coverage of last year's march read:

Passionate cries for freedom and demands for an end to patriarchy resounded through the main roads of downtown Lahore, as hundreds of women, men and transgender people marched towards Alhamra Arts Council from the Lahore Press Club to mark International Women's Day.


The petition also termed the march "against the very norms of Islam" and that its hidden agenda is to spread "anarchy, vulgarity and hatred".


Definitely un-Pakistani sentiments.


"During last year's Aurat March, women were holding placards that had objectionable messages," said Siddique.

The petition mentions that Siddique had previously submitted an application to the Capital City Police Office (CCPO) Lahore to register a first information report against the "women holding objectionable placards at the march" but police did not take any action.

He also submitted another application to enforce the Pakistain Electronic Crimes Act, 2016 and Citizen Protection (Against Online Harm) Rules, 2020 to "stop the promotion of anti-state activities such as Aurat March on social media" and another application for the promulgation of the Punjab
1.) Little Orphan Annie's bodyguard
2.) A province of Pakistain ruled by one of the Sharif brothers
3.) A province of India. It is majority (60 percent) Sikh and Hindoo (37 percent), which means it has relatively few Moslem riots....
Red Zone (Establishment and Security) Act, 2018 throughout not only Lahore but also the rest of Punjab but no action has been taken yet.

The petition requested the court to effectively promulgate the Acts mentioned in the petition to "silence the advertisement of Aurat March on social media and to regulate protests such as the Aurat March".

The LHC directed the federal government lawyer to ask for instructions from the Ministry of Interior and inform the court.

On March 8 of last year, women across Pakistain came together to participate in the Aurat March 2019.

However,


some men learn by reading. A few learn by observation. The rest have to pee on the electric fence for themselves...


the backlash against the march and its organisers was swift. The backlash began with a trickle of comments on Twitter and Facebook, then escalated as people began faking and doctoring images of posters to circulate them on social media and stir up further controversy.


Posted by: Fred || 02/25/2020 00:00 || Comments || Link || E-Mail|| [6484 views] Top|| File under: Govt of Pakistan
Who's in the News
44
[untagged]
8
Sublime Porte
5
Islamic Jihad (Palestian)
4
Commies
2
Arab Spring
2
Narcos
2
Taliban
2
Govt of Iraq
2
Islamic State
1
Houthis
1
Govt of Pakistan
1
Govt of Iran Proxies
1
Govt of Iran
1
Jundullah
1
Hezbollah
1
al-Shabaab (AQ)
1
Human Trafficking
Bookmark
E-Mail Me
The Classics
The O Club
Rantburg Store
The Bloids
The Never-ending Story
Thugburg
Gulf War I
The Way We Were
Bio
Merry-Go-Blog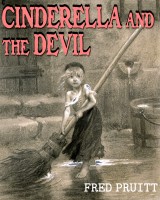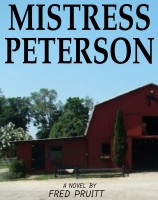 On Sale now!


A multi-volume chronology and reference guide set detailing three years of the Mexican Drug War between 2010 and 2012.

Rantburg.com and borderlandbeat.com correspondent and author Chris Covert presents his first non-fiction work detailing the drug and gang related violence in Mexico.

Chris gives us Mexican press dispatches of drug and gang war violence over three years, presented in a multi volume set intended to chronicle the death, violence and mayhem which has dominated Mexico for six years.
Click here for more information


Meet the Mods
In no particular order...


Steve White
Seafarious
Pappy
lotp
Scooter McGruder
john frum
tu3031
badanov
sherry
ryuge
GolfBravoUSMC
Bright Pebbles
trailing wife
Gloria
Fred
Besoeker
Glenmore
Frank G
3dc
Skidmark
Alaska Paul



Better than the average link...



Rantburg was assembled from recycled algorithms in the United States of America. No trees were destroyed in the production of this weblog. We did hurt some, though. Sorry.
3.236.107.249

Help keep the Burg running! Paypal: