-Lurid Crime Tales-
Englewood Man, 63, Repeatedly Molested 10-Year-Old Child
[DAILYVOICE]
A 63-year-old unemployed Colombian national living in Englewood repeatedly molested a 10-year-old child, authorities charged.

Luis G. Ocampo remained held Friday in the Bergen County Jail following his arrest the day before, records show.

Bergen County Prosecutor Mark Musella said his Special Victims Unit and Englewood police investigated a report that led to Ocampo's arrest "regarding the sexual assault of a ten year-old juvenile on multiple occasions."

Ocampo will remain held until a first appearance in Central Judicial Processing Court in Hackensack on charges of sexual assault and child endangerment, the prosecutor said.

As of Friday afternoon, ICE hadn't issued a detainer for him.


Posted by: Fred || 02/23/2020 00:00 || Comments || Link || E-Mail|| [336068 views] Top|| File under:
Man Taking Pics In Bookstore Girl's Bathroom Identified, Had Child Porn
[DAILYVOICE] A man caught secretly recording females in bathroom stalls at a Barnes & Noble on Route 3 in Clifton was carrying child porn videos, authorities said.


Confession: I like girls. I like naked girls even better. Girls without boobies are "cute", not "sexually desirable." I've never had the urge to watch girls of any age poop. This guy's nasty.


Juan Mejia, 44, of Paterson, was being held Friday in the Passaic County Jail pending a detention hearing this coming Wednesday.

Mejia was arrested for secretly videotaping two separate females who were using the bathroom stalls, Passaic County Prosecutor Camelia M. Valdes and Clifton Police Chief Mark Centurione said Friday.He was charged with separate counts of child endangerment for the videos and could face additional counts as an investigation continues, authorities said.


Posted by: Fred || 02/23/2020 00:00 || Comments || Link || E-Mail|| [336069 views] Top|| File under:
They held up a Clearwater CVS. A trail of pill bottles led cops to their door
[TAMPABAY] The three men who held up a CVS Pharmacy on New Year's Day planned their moves meticulously.The robbers hit at 5 a.m. They wore blue surgical gloves so they wouldn't leave prints. They waved guns at employees and bound several of them with zip ties. Detectives would later review store surveillance video that showed one of the suspects casing the place the day before.

And they made off with a boatload of drugs in white garbage bags ‐ more than 10,000 pills that contained the opioids hydrocodone and oxycodone, according to the Pinellas County Sheriff's Office. It had an estimated street value of about $320,000.

But as detectives investigated the area around the store, located at 30387 U.S. 19 N, they started noticing pill bottles, according to an arrest warrant. The robbers, it appeared, had emptied the bottles as they made their getaway, then tossed them out the window of their car.


Detectives started following the pill bottles like bread crumbs, eventually leading to a house at 1045 West Ave. There, they found the same White Chrysler 200 that had been recorded on surveillance camera fleeing the scene. White cotton and a pill bottle cap lay on the ground nearby.

The deputies detained the two men inside the Chrysler: Christopher Rachell Jr. and David Dobbins, both 19. They matched the descriptions of two of the robbers seen inside the store, detectives said.

They found more evidence on Dobbins's cellphone. He had recorded videos of the suspects in the same room as a bed strewn with pills and clear plastic baggies. Videos also showed them handling a white garbage bag near the pills ‐ the same type of bag with which the suspects were seen fleeing, reports state.

The videos helped them identify Roy Lampkin as a collaborator. The 18-year-old could be seen in the video handling a clear plastic bag that contained round white pills, reports state, and his fingerprints were found on one of the white garbage bags and on a plastic bag of opioid pills.

Though the warrant does not name Lampkin as one of the suspected robbers, it says he was captured on CVS's surveillance video before the crime. He entered the building at about 3:52 a.m. on Jan. 1 and asked the pharmacist a question. He was arrested on Feb. 5 on charge of drug trafficking.

Rachell and Dobbins were arrested Jan. 1. Each faces one count of armed robbery, two counts of trafficking in illegal drugs and three counts of false imprisonment. Dobbins remains in the Pinellas County jail, held in lieu of $280,000 bail. Rachell, who also faces a charge of possession of oxycodone, is being held in lieu of $282,000 bail.

Posted by: Fred || 02/23/2020 00:00 || Comments || Link || E-Mail|| [336065 views] Top|| File under: Narcos
Untraceable coronavirus cells have emerged in three countries
[NY POST] "Untraceable coronavirus cells have emerged in three countries — and health officials say the elusive strands could be the first sign that the virus is spreading at an uncontrollable pace.

Doctors are unable to identify the source of coronavirus clusters in South Korea, Singapore and Iran, the World Health Organization said Saturday, urging a stricter approach to containing the virus.

"A number of spot fires occurring around the world is a sign that things are ticking along, and what we are going to have here is probably a pandemic," said Ian Mackay, a researcher at Australia's "
Posted by: 3dc || 02/23/2020 00:00 || Comments || Link || E-Mail|| [336069 views] Top|| File under:
Iran will close schools, universities and educational centers in two central cities to prevent a deadly coronavirus outbreak spreading, riots in Talesh city
[PUBLISH.TWITTER]

Iran's government and media lied about coronavirus outbreak, riots erupt

[Jpost] Iranians are scared and angry. Their government has been lying to them and their media was instructed not to report on the coronavirus outbreak as it rapidly spread from the religious city of Qom to other cities. On Saturday, Tehran was awash with rumors and riots occurred in the city of Talesh on the Caspian sea due to a quarantine.

"The situation inside the hospital is very scary and terrifying," one man tweeted. "Even the hospital medical staff, some of whom are infected with the coronavirus, are terrified." In Isfahan medical students protested at the local University of Medical Sciences due to lack of protective gear. Iranians are well educated and they know the risks as their government tried over seventy hours to stop the spread of information about the crises.

By Saturday evening at least six people were dead but official figures put the number of infections only in the twenties. In fact rumors were spreading that the numbers could be in the hundreds or a thousand cases. In Iraq the authorities moved to shut the border and stop Iranian pilgrims from coming from Qom. In addition Iran
...a theocratic Shiite state divided among the Medes, the Persians, and the (Arab) Elamites. Formerly a fairly civilized nation ruled by a Shah, it became a victim of Islamic revolution in 1979. The nation is today noted for spontaneously taking over other countries' embassies, maintaining whorehouses run by clergymen, involvement in international drug trafficking, and financing sock puppet militias to extend the regime's influence. The word Iran is a cognate form of Aryan, the abbreviation IRGC is a cognate form of Stürmabteilung (or SA), the term Supreme Guide is a cognate form of either Shah or Führer or maybe both, and they hate Jews Zionists Jews. Their economy is based on the production of oil and vitriol...
sought to clamp down on travel. A Lebanese woman returning from Qom tested positive in

Leb

.

Leb

's Health Minister, who is linked to the pro-Iranian Hezbollah, said everything was in order.

In The Sick Man of Europe Turkey


...Qatar's satrapy in Asia Minor...


the authorities, acting on information they received from Iran that was not available for the media, sought to monitor and interdict Iranians who might have the virus. Kuwait also expressed concern over Iranian arrivals and travel to Iran. In Iraq's Maysan the governor decided to try to prevent Iranians from arriving. Already the virus was in Tehran, Rasht and other cities. Governments in the region, evidently aware of the crises more than Iran's people were aware, began to seek to stop Shi'ite pilgrims from going to Iran.



Yet Iranians were urged by their government to congregate in confined spaces on Friday to vote. The regime wanted the turnout to grow beyond the 11 million who were estimated to have voted.

Yet Iranians were urged by their government to congregate in confined spaces on Friday to vote. The regime wanted the turnout to grow beyond the 11 million who were estimated to have voted. The government, seeking to censor information on the spread of the virus, likely contributed to misinformation by pushing the polls to stay open later with a national health emergency looming. Yet Fars News, Tasnim and other news outlets did not warn of the crises. The only information came later on Saturday when reports said that there was price gouging for protective medical masks. Anadolu, a Ottoman Turkish news agency, photographed dozens of people in Iran already wearing the masks. The government sought to put price controls on masks so people could afford them.

In the afternoon on Saturday officials moved to close all schools on Sunday and Monday. A mayor, named Mortaza Rahmanzeda of a district in Tehran was taken to hospital. Rumors claimed he was badly ill from the virus. Other officials appeared to be concerned they might be sick. Mohsen Rafsanjani, head of the city council of Tehran, said he was visiting a hospital. By the evening Iran's media announced universities would close. But media still wasn't allowed to report the reason. Educational facilities, according to Fars News, will be closed in Tehran, Alborz, Qazvin, Markzai, Qom, Hamedan, Isfahan, Gilan and Mazandaran provinces. There are thirty provinces in Iran, but there are the most central. It appears the virus may not have spread to outlying areas, such as the Kurdistan region. But the Kurdistan region of Iraq is taking no chances, quarantining people in Soran and considering to close the border. In Pakistain also some voices are calling for border closures. In Iran some expressed anger at Mahan Air and other airlines for continuing to fly pilgrims.

The Minister of Science spoke out Saturday about the coronavirus precautions. He urged people at University to visit health center "as soon as they feel symptoms of a cold, flue or the like. Take the necessary measures to treat them at the centers. In Alborz a university head encouraged most people not to wear a mask. He said that news about the virus must come only from the Ministry of Health and that people should avoid rumors. There are no cases in the province, he claimed, according to ISNA in Iran.

The lack of response by authorities and rumors have caused a tense situation in Iran. It also appears to be contributing to the spread of the virus to other countries. Iraq's Moqtada Tater al-Sadr

...hereditary Iraqi holy man and leader of a political movement in Iraq. He spends most of his time in Iran, safely out of the line of fire, where he's learning to be an ayatollah. Formerly an Iranian catspaw, though lately he's gagged over some of their more outlandish antics...
flew home to Iraq as the virus spread in Qom. Oddly he did not have to be quarantined. Iran is already on edge because of protests last year where the authorities killed 1,500 demonstrators. But the authorities continue to provide little information on the extent of the outbreak. A head of a unit at Qom University said he had received no statistics. Women at a university in Tehran protested the lack of information. In Talesh people continued to protest mysterious closures and quarantines. Tear gas was used outside at least one hospital. In Rasht fires were lit and the authorities cracked down on protests. "They resort to oppression instead of a solution to the coronavirus crises," wrote locals.

News programs in the evening in Iran gave advise on wearing masks and cleaning one's hands. But they didn't explain how to best prevent the spread of the virus. They gave only "comfort" one woman tweeted, complaining of the lack of information.

Posted by: Fred || 02/23/2020 00:00 || Comments || Link || E-Mail|| [336072 views] Top|| File under: Govt of Iran
Afghanistan
'100 Tons' of Pine Nuts Not Shipped to China
[ToloNews] Farmers and factory owners in the capital say they are now waiting for more than 100 tons (metric) of pine nuts to be exported to China.


The alternative being getting close to various Chinamen silently infected with coronavirus and bringing it home, whereas now they can offer their crop to those who previously bought Chinese pine nuts...

The Chamber of Commerce and Investments admitted that flights to China are suspended due to the spread of the coronavirus.

"It's been a long time since our export to China first stopped. Our warehouses are full of pine nuts," said Sher Ali Zadran, pine nut businessman.

According to companies exporting pine nuts, one kilogram of pine nuts in a Chinese market will sell for up to 2,800 Afghanis, and each kilogram of clean pine nuts in these markets can earn up 7,000 Afghanis.

"Although flights to China have declined, this has not had much impact on our exports. We are already exporting to other countries around the world," said Sayed Zaman Hashemi, the CEO of Chamber of Trade and Investment.

The pine nut export season starts every year in September and lasts for up to three months, but this year, due to delays in exports to China, bulk pine nuts that were prepared to be exported to China have remained in warehouses.
Posted by: trailing wife || 02/23/2020 00:00 || Comments || Link || E-Mail|| [336064 views] Top|| File under: Commies
Caribbean-Latin America
How many people were kidnapped, tortured and murdered for your avocado? Violent Mexican cartels have realised the fashionable fruit is more profitable than drugs
[Daily Mail, where America gets its news]
Mexico grows almost half avocados sold globally, nicknamed as 'green gold'


US sales have risen almost fivefold this century and have also surged in the UK


Almost all of Mexico's avocados are grown in fertile volcanic soil of Michoacán


About 20 gangs, including Los Viagras and Jalisco New Generation, have seized 35 per cent of the £1.9 billion sector in this state alone


One collective of 40 farmers is being forced to pay £500K a month to gangsters


Michoacán became one of the most blood-soaked parts of our planet after cartels fought to control vast profits from cocaine, heroin and cannabis


The price of heroin has crashed due to synthetic opioid alternatives, cannabis is legal in much of North America – and violence has surged in Mexico with a record toll of murders as gangs diversify into avocados and mining
Posted by: Skidmark || 02/23/2020 01:10 || Comments || Link || E-Mail|| [336072 views] Top|| File under: Narcos
Home Front: WoT
U.S. Intelligence Analyst Pleads Guilty to Leaking Classified Information to Media
He leaked information about China, so moving this to P. 3: Non-WoT

.
[BREITBART] U.S. Defense Intelligence Agency (DIA) counterterrorism analyst Henry Kyle Frese pleaded guilty on Thursday to leaking information to the press in 2018 and 2019.

According to a DIA

blurb

, Frese faces up to 10 years in prison for leaking sensitive military information from five separate classified documents. Frese was employed by the DIA as either a contractor or employee from January 2017 to October 2019.

Over the course of two years, Frese illegally obtained and distributed classified military intelligence information to two journalists. But court filings state that the information was published in eight articles written by the same journalist ‐ Amanda Macias, a national security

news hound

for CNBC, and Frese's girlfriend at the time.

Court documents claim Macias later asked Frese via Twitter direct messages whether he would share the information with another journalist whose identity has not yet been disclosed. Frese then "searched on a classified United States government computer system" to obtain the information requested.

"Frese violated the trust placed in him by the American people when he disclosed sensitive national security information for personal gain," Assistant Attorney-General for National Security John Demers said. "He alerted our country's adversaries to sensitive national defense information, putting the nation's security at risk."

In a statement released by the Department of Justice, Virginia District Attorney G. Zachary Terwilliger said the case should "serve as a clear reminder" that "unilaterally disclosing such information for personal gain, or that of others, is not selfless or heroic, it is criminal."

Frese was arrested in October. He pleaded guilty to two charges of "willful transmission of national defense information" on Thursday. He will be sentenced in federal court on June 18.


Posted by: Fred || 02/23/2020 00:00 || Comments || Link || E-Mail|| [336075 views] Top|| File under:
Israel-Palestine-Jordan
Japan summons Israeli ambassador to protest travel ban
[JPost] - Officials in Seoul and Tokyo summoned Israeli diplomats on Sunday to protest Israel's ban on the entry of people traveling from South Korea and Japan due to the spread of the coronavirus outbreak.

The ban on South Koreans entering Israel began on Sunday while the block on Japanese nationals will come into effect at 8 a.m. on Monday. Israel has also banned entry from people who were in China, Hong Kong, Macau, Thailand and Singapore in recent weeks.
Posted by: g(r)omgoru || 02/23/2020 09:40 || Comments || Link || E-Mail|| [336067 views] Top|| File under:
Who's in the News
28
[untagged]
5
Arab Spring
4
Sublime Porte
3
Govt of Iran
3
Govt of Iran Proxies
2
Govt of Pakistan
2
Narcos
2
Hezbollah
1
Moslem Colonists
1
Taliban
1
Tin Hat Dictators, Presidents for Life, & Kleptocrats
1
al-Shabaab (AQ)
1
Commies
1
Govt of Iraq
1
Govt of Qatar (MB)
1
Govt of Syria
1
Hamas
1
Islamic State
Bookmark
E-Mail Me
The Classics
The O Club
Rantburg Store
The Bloids
The Never-ending Story
Thugburg
Gulf War I
The Way We Were
Bio
Merry-Go-Blog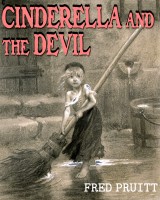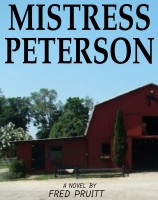 On Sale now!


A multi-volume chronology and reference guide set detailing three years of the Mexican Drug War between 2010 and 2012.

Rantburg.com and borderlandbeat.com correspondent and author Chris Covert presents his first non-fiction work detailing the drug and gang related violence in Mexico.

Chris gives us Mexican press dispatches of drug and gang war violence over three years, presented in a multi volume set intended to chronicle the death, violence and mayhem which has dominated Mexico for six years.
Click here for more information


Meet the Mods
In no particular order...


Steve White
Seafarious
tu3031
badanov
sherry
ryuge
GolfBravoUSMC
Bright Pebbles
trailing wife
Gloria
Fred
Besoeker
Glenmore
Frank G
3dc
Skidmark



Better than the average link...



Rantburg was assembled from recycled algorithms in the United States of America. No trees were destroyed in the production of this weblog. We did hurt some, though. Sorry.
3.231.217.107

Help keep the Burg running! Paypal: