-Lurid Crime Tales-
Florida woman allegedly tried to detonate nail bomb inside Walmart, investigators say
[FoxNews] Emily Stallard, 37, was spotted by a security guard roaming the aisles of Walmart in Tampa Bay Saturday evening, Fox 13 reported.

After watching Stallard open unpaid items, including flammable materials, projectiles and matches, a security guard called the Hillsborough County Sheriff's Office and notified an off-duty Florida Fish and Wildlife Conservation officer who was inside the store.

An arrest report cited by the station says the woman filled a mason jar with fuel, denatured alcohol and nails. She then attempted to light the bomb with a shoelace as a wick before the off-duty officer and security guard stopped her.
Posted by: Skidmark || 01/15/2020 07:46 || Comments || Link || E-Mail|| [206 views] Top|| File under:
Former top US Army official's staff said they were running 'personal' errands for him at CVS, report says
[Business Insider] The US military's former top enlisted official had a pattern of using his soldiers "to perform services for his personal convenience," according to a previous report by the US Army's inspector general. Documents recently obtained by the military news website Task & Purpose said Sgt. Maj. John Troxell violated ethics rules through these favors and an apparent endorsement of fitness equipment on his official Facebook account.

"These unofficial duties included the subordinates going to CVS for him, driving after hours during [temporary duty] to unofficial events, dining with them, and provided unnecessary support to him and his wife," the documents said, according to Task & Purpose.

According to the investigation, the 37-year military veteran instructed staffers to purchase goods for him at CVS.

"No, dude, you are not an indentured servant," Troxell said in response a staffer who attempted to give him $10 back in change, according to the investigation.

While Troxell did not "encourage" his staff to perform unofficial duties, the inspector general's report said they "felt obliged to provide him unofficial support."

"They recognized they were working for the highest ranking NCO in the DOD, they respected him, and they wanted to do their best to help CSM Troxell succeed," the investigation said, Task & Purpose reported.

Troxell, who was the senior enlisted adviser to chairman of the Joint Chiefs of Staff Gen. Joseph Dunford at the time, was temporarily suspended last year amid the investigation into the allegations of misconduct.
Posted by: Besoeker || 01/15/2020 00:00 || Comments || Link || E-Mail|| [337 views] Top|| File under:
Indiana college president fired after arrest for suspicion of sex crimes
[NYPOST] The president of a liberal arts college in Indiana has been fired after his arrest on suspicion of sex crimes, school officials announced.

Thomas J. Minar was terminated by Franklin College on Monday after his Jan. 6 arrest in Sturgeon Bay, Wisconsin on preliminary charges of use of a computer to facilitate a sex crime, child enticement and exposing a child to harmful materials, the Indianapolis Star reported.

Formal charges have not yet been filed, but prosecutors in Door County expect to file a criminal complaint in coming days.

Minar, a 56-year-old reliably Democrat Chicago, aka The Windy City or Mobtown
...home of Al Capone, the Chicago Black Sox, a succession of Daleys, Barak Obama, and Rahm Emmanuel...
native, had been the private college's president since 2015 after working at American University in Washington, DC. He announced last summer that he planned to step down from his post in June, the Star reported.

A search to replace Minar is now underway, college officials said in a statement.

"The safety of our campus community ‐ especially our students ‐ is always our first priority," the college's Board of Trustees chair, Jim Due, said. "We are deeply shocked and gravely concerned by the reported behavior of Dr. Minar that led to his arrest in Wisconsin, and we will continue to cooperate fully with authorities."

Minar had served as the first openly gay president at the 1,000-student Franklin College, according to the Indianapolis Star.

Minar appeared in court on Jan. 7 and was released after posting bond. He was also told by a judge not to have direct contact with minors unless supervised and to stay off social media, WAVE reported.
Posted by: Fred || 01/15/2020 00:00 || Comments || Link || E-Mail|| [217 views] Top|| File under:
-Obits-
Army says soldier died in Arizona during 'free fall' parachuting exercise
[FOX] An investigation is underway in Arizona after a U.S. Army soldier died during a military parachuting "free fall" parachute training exercise Tuesday, according to a report.

The death of the soldier, who was not identified, happened near Eloy, Ariz., Army Special Operations Command spokesperson Lt. Col. Loren Bymer told FOX 10 of Phoenix.
Posted by: Skidmark || 01/15/2020 07:48 || Comments || Link || E-Mail|| [178 views] Top|| File under:
-Short Attention Span Theater-
Delta jet headed to LAX for emergency landing dumps fuel on school playground; 20 children treated
[LA Times] An airplane returning to Los Angeles International Airport on Tuesday morning dropped jet fuel onto a school playground, striking several students at Park Avenue Elementary School in Cudahy, officials said.

Delta Flight 89 ‐ a Boeing 777 ‐ had taken off from LAX with 149 passengers on board and was en route to Shanghai when it turned around and headed back to the L.A. airport.

"Shortly after takeoff, Flight 89 from LAX to Shanghai experienced an engine issue requiring the aircraft to return to LAX," Delta spokesperson Adrian Gee said. "The aircraft landed safely after an emergency fuel release to reduce landing weight."
Posted by: Besoeker || 01/15/2020 00:00 || Comments || Link || E-Mail|| [261 views] Top|| File under:
-Land of the Free
Richard Jewell movie update: Atlanta Constipation hires Marty Singer to go after Clint Eastwood
[Free Beacon] The Atlanta Journal-Constitution (AJC) recently hired convicted felon Bill Cosby's former lawyer to go after Warner Bros. and Oscar-winning director Clint Eastwood for his movie Richard Jewell.

Marty Singer, who has developed a reputation as a "guard dog" for Hollywood clients, threatened a defamation suit against Eastwood and Warner Bros. for the film's alleged portrayal of late AJC reporter Kathy Scruggs having sex with an FBI agent to get a scoop on Richard Jewell. Jewell was wrongly suspected of committing the 1996 Atlanta Olympics bombing.

"It is highly ironic that a film purporting to tell a tragic story of how the reputation of an FBI suspect was grievously tarnished appears bent on a path to severely tarnish the reputation of the AJC, a newspaper with a respected 150-year-old publishing legacy," Singer said in a letter threatening the defamation suit.
Posted by: Besoeker || 01/15/2020 02:59 || Comments || Link || E-Mail|| [410 views] Top|| File under:
Off-Duty Secret Service Agent Shoots And Kills Dog On A Leash In Brooklyn
Remember, only law enforcement should have guns, and as a Troo Conservative, you are required to worship anyone with a badge.

They've got BADGES, darn it!

Ten to one he was soused, like that moron in the Denver night club a few years ago.

The agent has yet to be named.

Our overlords must be protected after all.
Posted by: charger || 01/15/2020 00:00 || Comments || Link || E-Mail|| [304 views] Top|| File under:
Caucasus/Russia/Central Asia
Russian government resigns - Prime Minister Medvedev
[Jpost] In power as either president or prime minister since 1999, Putin, 67, is due to step down in 2024 when his fourth presidential term ends.

Russian Prime Minister Dmitry Medvedev said on Wednesday that the government he heads was resigning to give President Vladimir Putin room to carry out changes he wants to make to the constitution.

Medvedev made the announcement on state TV sitting next to Putin who thanked Medvedev, a close ally, for his work.

President Vladimir Putin on Wednesday proposed giving parliament the power to choose Russia's prime minister and other key positions, a major change to the Russian constitution that may offer a hint about his own future.

Putin's comments are likely to reignite speculation about his plans once his current presidential term ends in 2024.

Critics have long accused him of plotting to stay on in some capacity to wield power over the world's largest nation after he steps down. He remains popular with many Russians who see him as a welcome source of stability even as others complain he's been in power for too long.

In his annual state-of-the-nation speech, Putin said the changes he was proposing to Russia's political system -- handing parliament and the prime minister more power at the expense of the president -- were so serious that he wanted a nationwide referendum to be held to agree them.

In power as either president or prime minister since 1999, Putin, 67, is due to step down in 2024 when his fourth presidential term ends.
Russian President Vladimir Putin on Wednesday formally put forward Mikhail Mishustin, the little-known head of Russia's Federal Tax Service, to be Russia's new prime minister, the Kremlin said.

Putin submitted his candidacy to the Russian parliament for approval after Mishustin agreed to be put forward for the role, the Kremlin said.
Posted by: g(r)omgoru || 01/15/2020 11:23 || Comments || Link || E-Mail|| [319 views] Top|| File under:
Economy
Serenbe: The Cotswalds in the Cherokee Hills, if you can afford it.
Serenbe Stories chronicles life in the leading wellness community, Serenbe. On the podcast, we share the stories that connect residents and guests to each other and to nature. The first season is the original Serenbe Story: How Steve Nygren and his family found and developed the land that would become a community of more than 700 (and growing!).



Additional info link.





Two very nice restaurants on site with excellent service and pricing. Expect Euro portions however.





Obligatory Fulton County, GA. caution.
Posted by: Besoeker || 01/15/2020 08:21 || Comments || Link || E-Mail|| [251 views] Top|| File under:
Lockheed Martin wins $3B+ U.S. order for 50 C-130J transport planes
[ATL Business Journal] Lockheed Martin's C-130 Super Hercules production line in Marietta, Ga. The U.S. government ordered 50 more C-130Js on Dec. 30. The multiyear contract, worth $3.4 billion, provides 24 HC/MC-130Js to the U.S. Air Force, 20 KC-130Js for the U.S. Marine Corps and and options for six HC-130Js for the U.S. Coast Guard.
Posted by: Besoeker || 01/15/2020 02:02 || Comments || Link || E-Mail|| [198 views] Top|| File under:
American rockets return to Europe
[UKDEFENCEJOURNAL.ORG.UK] As the only US Army rocket artillery brigade in the European theatre, the recently reactivated unit is currently "preparing to deliver long range precision fires to defend NATO allies and deter aggression from near-peer adversaries", say the US Army.

According to a US Army release:

"The 1-6 FA is the first of two MLRS battalions within the 41st Fires Brigade. The next battalion, 1-77 FA, is slated to reactivate later this year 2020."

Thirteen years have passed since US Army Europe has seen MLRS in its command, say the US Army.

"The 41st Brigade and the M270A1 MLRS launcher share a battle-tested, long-standing legacy and have served in a combined seven wars."

Lieutenant Colonel Angel M. Llompart Monge, 1-6 Field Artillery Battalion commander was quoted as saying:

"The 41st Brigade has a rich history that traces back to World War 1. It's a great opportunity to continue to build on this lineage and let the world know that big Army Europe is back."
Posted by: Fred || 01/15/2020 00:00 || Comments || Link || E-Mail|| [150 views] Top|| File under:
Government
The US Air Force is fixing up a remote base that could help keep an eye on Russia
[Business Insider] US airmen ventured north to the island of Jan Mayen in the Norwegian Sea in November to survey the isolated island's airfield.

Members of the 435th Contingency Response Squadron assessed runway surfaces, glideslope obstructions, and firing capes, according to an Air Force release.

Jan Mayen is north of Iceland and between Greenland and Norway, the latter of which administers and supplies it with regular flights by C-130 aircraft.

It has been used for centuries for whaling, hunting, and, more recently, meteorological monitoring. During the Cold War, it was used as a base for communications and navigation systems. Though it doesn't have a usable port, its airfield can be used for research and search and rescue.

The island is also above the Arctic Circle and, the release notes, "along sea-routes connecting Russia to the Atlantic Ocean."

Posted by: Besoeker || 01/15/2020 09:22 || Comments || Link || E-Mail|| [274 views] Top|| File under:
Home Front: Politix
Pres. Trump officials claim $11B in annual savings from rollback of Obama 'joint employer' labor rule
[Washington Examiner] Trump officials justified a new effort to roll back the Obama administration's pro-union "joint employer" rule by arguing that it would have hurt not only businesses but also workers. The Trump administration said the controversial rule would have reduced real income by $11 billion a year.

The Labor Department announced Sunday that it was formally replacing the Obama rule, which said that businesses could be held liable for workplaces at another business if they had "indirect control" over the latter. The administration restored the pre-Obama standard, which said liability only applied in cases of direct control, and added further clarification.

"When we lift the heavy hand of government and allow businesses to create jobs, enter new markets, and compete at lower prices, every American wins," wrote Labor Secretary Eugene Scalia and acting White House chief of staff Mick Mulvaney in a Wall Street Journal op-ed. Citing the White House Council of Economic Advisers, they stated that the Obama-era rules imposed annual net costs of $5 billion and reduced incomes by $11 billion.

The Obama rule was controversial, and the business community lobbied hard to have it rolled back. Critics argued it would cause many corporations to pull out of franchising altogether rather than risk the additional legal liability.

"This resolution provides much-needed clarity for the 733,000 franchise establishments across America and returns to the traditional standard of business that has fundamentally supported and encouraged franchise entrepreneurship for decades," said Robert Cresanti, president of the International Franchise Association.

Unions and pro-labor activists scorned the move, arguing that it only protects corporations. "New Trump rule will make it easier for companies to cheat workers and get away with it," tweeted the National Employment Law Project.
Posted by: Besoeker || 01/15/2020 02:11 || Comments || Link || E-Mail|| [219 views] Top|| File under:
Army Picks Ammunition Maker Sig Sauer for New Sniper Rifle .300 Win Mag round
[Mil.com] The U.S. Army recently selected Sig Sauer, maker of the new Modular Handgun System, to make .300 Win Mag ammunition for the service's bolt-action sniper rifle.

In a $10 million deal, Sig will manufacture the MK 248 MOD 1 and MOD 0 .300 Win Mag ammunition, which will be used in the Army's M2010 Enhanced Sniper Rifle.

"This award by the U.S. Army is validation of our state-of-the-art manufacturing that has resulted in the highest quality, and most precise, ammunition delivering on target accuracy for snipers in the field," Ron Cohen, president and CEO of Sig, said in a news release.

Sig recently made other ammunition news by being selected as one of the final competitors for the Army's Next Generation Squad Weapon (NGSW) effort. The service selected Sig, along with a team from General Dynamics and a team from Textron Systems, to submit specially designed 6.8mm ammunition and the rifle and automatic rifle prototypes for the NGSW effort.
Posted by: Besoeker || 01/15/2020 06:52 || Comments || Link || E-Mail|| [198 views] Top|| File under:
Who's in the News
32
[untagged]
10
Govt of Iran
8
Govt of Iran Proxies
3
Govt of Sudan
2
Hezbollah
2
Arab Spring
2
Commies
2
Moslem Colonists
2
Narcos
1
Islamic Movement of Nigeria (Iran)
1
Taliban
1
TTP
1
Salafists
1
Sublime Porte
1
Govt of Pakistain Proxies
1
al-Qaeda in North Africa
Bookmark
E-Mail Me
The Classics
The O Club
Rantburg Store
The Bloids
The Never-ending Story
Thugburg
Gulf War I
The Way We Were
Bio
Merry-Go-Blog
Hair Through the Ages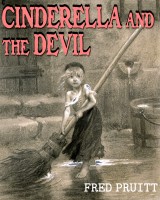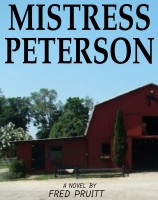 On Sale now!


A multi-volume chronology and reference guide set detailing three years of the Mexican Drug War between 2010 and 2012.

Rantburg.com and borderlandbeat.com correspondent and author Chris Covert presents his first non-fiction work detailing the drug and gang related violence in Mexico.

Chris gives us Mexican press dispatches of drug and gang war violence over three years, presented in a multi volume set intended to chronicle the death, violence and mayhem which has dominated Mexico for six years.
Click here for more information


Meet the Mods
In no particular order...


Steve White
Seafarious
Pappy
lotp
Scooter McGruder
john frum
tu3031
badanov
sherry
ryuge
GolfBravoUSMC
Bright Pebbles
trailing wife
Gloria
Fred
Besoeker
Glenmore
Frank G
3dc
Skidmark
Alaska Paul




Two weeks of WOT

Wed 2020-01-15
Pelosi Names Impeachment Managers
Tue 2020-01-14
Project Veritas #Expose2020 Part 1: Bernie Sanders Field Organizer Suggests Gulags to Help 'Nazified' Trump Voters
Mon 2020-01-13
Corey Booker Throws In The Towel
Sun 2020-01-12
Detention of UK's ambassador to Tehran (released an hour later)
Sat 2020-01-11
Iran fesses up, admits they shot down airliner
Fri 2020-01-10
Iran invites American investigators to take part in the probe into PS752 plane incident that killed 176 people on board
Thu 2020-01-09
U.S. Officials Confirm Iran Shot Down Ukrainian Airliner
Wed 2020-01-08
Iran informs the United Nations and #UNSC that they ''do not seek war and warn of any military adventures"
Tue 2020-01-07
Iraq Under Missile Attack From Iran
Mon 2020-01-06
3 Americans Dead, 6 Aircraft Destroyed Or Damaged, Including A Rare Spy Plane, In #Kenya Attack
Sun 2020-01-05
Iran Puts $80M Bounty on Trump's Head for Soleimani Hit
Sat 2020-01-04
6 More Iran-Backed Leaders Zapped, incl. Shibl al-Zaidi, commander of Kataib Imam Ali
Fri 2020-01-03
Lebanon Hizbullah: "It's war!"
Thu 2020-01-02
Qassim Soleimani, head of Iran's elite Quds force, zapped in Iraq
Wed 2020-01-01
Hashid Al Shaabi #PMF leader Abo Alaa Al Walae threatens to attack Embassies of #Saudi, #UAE, #Bahrain and others in #Baghdad.


Better than the average link...



Rantburg was assembled from recycled algorithms in the United States of America. No trees were destroyed in the production of this weblog. We did hurt some, though. Sorry.
18.208.202.194