-Lurid Crime Tales-
Colorado town duped out of $1M in bridge construction scam
[NYPOST] Someone had a bridge to sell ... and this Colorado town fell for the scam.

The town of Erie was duped out of more than $1 million when it sent money meant for a bridge construction company to a fake account, according to a new report.

Erie sent just over $1.01 million to an unknown person posing as an employee of SEMA Construction, the company behind the building of the Erie Parkway Bridge, The Denver Post reported, citing a Monday email blast from Erie Town Administrator Michael Fleming.

The scammer had completed a form on the town's website Oct. 21 requesting a change in how the company would receive payments for the work, the outlet reported.

"Specifically, the change was to receive payments via electronic funds transfer rather than by check," Fleming's email blast said.

"Although town staff checked some of the information on the form for accuracy, they did not verify the authenticity of the submission with SEMA Construction; they accepted the form and updated the payment method."

Four days later, the town processed two payments to an account not authorized by SEMA ‐ totaling the entire seven-figure amount, according to the report.

"Once the payments were in that account, the perpetrators of this fraud sent the money via wire transfer out of the country," the email blast said.

Town officials were unaware of what had happened until its bank notified them of potential fraud on Nov. 5, according to the report. When officials contacted SEMA regarding the payments, the company said they did not receive it and never requested a payment method change.

So on Nov. 15, the town sent two checks to the actual company for its work on the bridge.

The funds came from a transportation impact fund, which has enough of a balance to temporarily cover the loss pending an insurance claim, Fleming said in the blast.

There is no evidence to indicate that any town employee was involved in criminal activity or had criminal intent.

The town's finance director has since removed the form used by the scammer from its website ‐ and stopped paying vendors through electronic funds transfer unless appropriately verified.

"The town is actively using other information gleaned from the investigations to identify potential risk and to mitigate those risks," Fleming's email said.

The town, local police and the FBI are working together to investigate the case, the local paper reported.

Construction began on the bridge last January and it was completed 10 months later.


Posted by: Fred || 01/02/2020 00:00 || Comments || Link || E-Mail|| [6478 views] Top|| File under:
-Land of the Free
FBI data underscores rising threat to places of worship
[IsraelTimes] Monsey stabbing and Texas church shooting join long list of attacks on faith communities, which surged by 34.8% between 2014 and 2018.

When a machete-wielding attacker walked into a rabbi's home in Monsey, New York, during Hanukkah and a gunman fired on worshipers at a Texas church 14 hours later, the two congregations in different regions of the country joined a growing list of faith communities that have come under attack in the US.

It is a group that crosses denominations and geography and has companions around the world. The frequency of attacks has faith leaders and law enforcement grappling with how to protect people when they are at their most vulnerable.
Continued on Page 49
Posted by: trailing wife || 01/02/2020 00:00 || Comments || Link || E-Mail|| [6470 views] Top|| File under:
Africa North
Egypt gov't debt cuts began in 2019
[AlAhram] The government started a three-year programme to cut its debt levels in 2019.

During the current fiscal year, about 40 per cent of Egypt's budgeted expenses will be directed to debt-servicing, including both principal and interest repayments. Standing at LE569 billion, the bill is the largest single spending item in the budget.

Egypt's total debt is ballooning as domestic debt (covering both the debt of the government and other economic agencies) mounted to LE4.2 trillion ($260 billion) in March. The foreign debt, reflecting loans, eurobonds and dollar-denominated treasuries, jumped to $108.7 billion at the end of June, marking a 17 per cent increase from its level a year earlier.
Continued on Page 49
Posted by: trailing wife || 01/02/2020 00:00 || Comments || Link || E-Mail|| [6470 views] Top|| File under:
Egypt approves legalisation of 90 unlicensed churches, bringing total to 1,412
[AlAhram] Egypt has approved the legalisation of 90 unlicensed churches and affiliated service premises since the beginning of December, bringing the total number of legalised churches to 1,412 since 2017, according to a statement issued by the cabinet on Tuesday.

In a meeting with the committee tasked with regulating churches' status, Prime Minister Mostafa Madbouly stressed on the government's efforts to finalise the legalisation of unlicensed churches soon.

The meeting, which comes a few days ahead of Coptic Orthodox Christmas celebrations, was attended by the ministers of justice, local development, housing, parliamentary affairs, and representatives of concerned authorities.

Egypt passed a law in 2016 easing regulations on church building.
Posted by: trailing wife || 01/02/2020 00:00 || Comments || Link || E-Mail|| [6473 views] Top|| File under:
China-Japan-Koreas
Some strange disease in Wuhan
[twitter]
It is clear that a deadly respiratory disease has emerged in Wuhan, China. And most of the >25 cases are connected to a huge, closed fish market. Nothing else is definite. Rumors of #SARS are unconfirmed & doubted. Scientists who know more tell me they are required to keep secret
Posted by: 3dc || 01/02/2020 02:06 || Comments || Link || E-Mail|| [6475 views] Top|| File under:
North Korea vows to develop new strategic weapon if US doesn't change 'hostile' policies
[ALMASDARNEWS] North Korea
...hereditary Communist monarchy distinguished by its truculence and periodic acts of violence. Distinguishing features include Songun (Army First) policy, which involves feeding the army before anyone but the Dear Leadership, and Juche, which is Kim Jong Il's personal interpretation of Marxism-Leninism, which he told everybody was brilliant. In 1950 the industrialized North invaded agrarian South Korea. Twenty-one countries of the United Nations eventually contributed to the UN force opposing the invasion, with the United States providing around 90% of the military personnel. Seventy years later the economic results are in and it doesn't look good for Juche...
n leader Kim Pudge Jong-un


...the overweight, pouty-looking hereditary potentate of North Korea. Pudge appears to believe in his own divinity, but has yet to produce any loaves and fishes, so his subjects remain malnourished...


promised that his country will continue to develop strategic weapons if the US doesn't change its "hostile" policy, according to media quoting the leader who spoke during the meeting of ruling party officials, as shown in footage broadcasted by North Korean State TV on Tuesday.

He was quoted as saying that soon "the world will witness a new strategic weapon."

In early December North Korea threatened the US with a 'Christmas gift,' triggering fears of a possible missile launch. Kim Jong-un set December 31, 2019 as the deadline for Washington to change its position on nuclear talks.
Posted by: Fred || 01/02/2020 00:00 || Comments || Link || E-Mail|| [6472 views] Top|| File under: Commies
Europe
3 women investigated for causing deadly blaze at German zoo
BERLIN (AP) ‐ Three women are under investigation in Germany for launching paper sky lanterns for the new year which apparently ignited a devastating fire that killed more than 30 animals at a zoo, officials said Thursday.

The three local women ‐ a mother and her two daughters, ages 30 to 60 ‐ went to police in the western city of Krefeld on New Year's Day after authorities held a news conference about the blaze, criminal police chief Gerd Hoppmann said.

The women are being investigated on suspicion of negligent arson, prosecutor Jens Frobel said. The offense can carry a prison sentence of up to five years.

Many Germans welcome in the new year legally with fireworks at midnight. Sky lanterns, however, are both illegal and unusual in Germany. The mini hot-air balloons made of paper have been used in Asia for centuries.
Posted by: Besoeker || 01/02/2020 08:18 || Comments || Link || E-Mail|| [6499 views] Top|| File under:
Home Front: Politix
Obama's NSC Holdovers Finally Booted After Three Years Of Non-Stop Leaks
[Zero Hedge] The White House National Security Council is sharply downsizing 'in a bid to improve efficiency' by consolidating positions and cutting staff, according to the Washington Times - which adds that a secondary, unspoken objective (i.e. the entire reason) for the cuts is to address nonstop leaks that have plagued the Trump administration for nearly three years.

The reform is being led by National Security Adviser Robert C. O'Brien, who told the Times that 40-45 NSC staff officials had been sent back to their home-agencies, and more are likely to be moved out.

"We remain on track to meeting the right-sizing goal Ambassador O'Brien outlined in October, and in fact may exceed that target by drawing down even more positions," said NSC spokesman John Ullyot.

Under Obama, the NSC ballooned to as many as 450 people - and officials wielded 'enormous power' according to the report, directly telephoning commanders in Afghanistan and other locations in the Middle East to give them direct orders in violation of the military's strict chain of command.

Meanwhile, the so-called second-hand 'whistleblower' at the heart of President Trump's impeachment was widely reported to be a NSC staffer on detail from the CIA, Eric Ciaramella, who took umbrage with Trump asking Ukrainian President Volodomyr Zelensky to investigate former VP Joe Biden - who Ciaramella worked with.

After O'Brien is done, less than 120 policy officials will remain after the next several months.
Posted by: Besoeker || 01/02/2020 04:39 || Comments || Link || E-Mail|| [6477 views] Top|| File under:
India-Pakistan
Pakistani Lawmakers Demand Stricter Anti-Blasphemy Laws
[TimesofIndia] ISLAMABAD: Pakistani provincial lawmakers have unanimously passed a resolution asking the central government to make new or improve existing laws to sternly punish blasphemers and recommended setting up of a Saudi Arabia like central screening or filtration system to intercept sacrilegious material on social media.

The resolution was passed by Punjab's provincial assembly on Tuesday. The lawmakers asked for strict implementation of existing anti-blasphemy laws and asked the federal government to formulate more laws to pave the way for taking stern action against people who commit blasphemy.

According to the resolution, the existing anti-blasphemy laws in the country were not being enforced in letter and spirit, allowing some people to commit blasphemy in the garb of freedom of expression.


Oh noze !


It said blasphemous content was available on social media and also in the international print and electronic media. Some importers too were importing books containing such material, hurting the feelings of Muslims.

"Therefore, this house demands the immediate establishment of a Saudi Arabia like central filtration and screening system to prevent blasphemous content. Laws should immediately be made to prevent printing and sale of local or foreign religious books without the certification of Muthidda Ulema Board (a body of clerics) and the federal religious affairs ministry, also disallowing presentation of such material in regular and social media," the resolution stated. "The books containing blasphemous material should immediately be confiscated and their import be disallowed," it added.

Blasphemy is a hugely sensitive subject in Pakistan, with even unproven allegations often prompting mob violence. Anyone convicted, or even just accused, of insulting Islam, risks a violent and bloody death at the hands of vigilantes.

Rights groups said the blasphemy laws are routinely abused to seek vengeance and settle personal scores, primarily property-related disputes. In 2017, a mob had beaten up a student, Mashal Khan, to death at a university campus in Pakistan's northwest after accusing him of blasphemy over social media.

Last year, the Supreme Court acquitted Aasia Bibi, a Christian woman earlier sentenced to death on blasphemy charges, after accepting her appeal against her sentence. Despite the court's order in her favour, she could not stay in Pakistan due to threats to her life from religious zealots. Rights activists and independent observers have long been speaking out against blasphemy laws and its misuse, but Pakistani authorities, realizing the gravity of the situation, cannot consider abolishing or amending it. A mere suggestion for softening the blasphemy law can threaten lives of its critics. Prominent leaders, including former Punjab's governor Salman Taseer and ex-federal minister for minorities Shahbaz Bhatti, were gunned down during broad daylight in Islamabad for merely suggesting amendment in the blasphemy law to stop its abuse and misuse.
Posted by: Dron66046 || 01/02/2020 14:48 || Comments || Link || E-Mail|| [6469 views] Top|| File under: Govt of Pakistan
India approves third moon mission months after landing failure
[DAWN] India has approved its third lunar mission months after its last one failed to successfully land on the moon, its space agency said on Wednesday, the latest effort in its ambitions to become a low-cost space power.

The Chandrayaan-3 mission will have a lander and a rover, but not an orbiter, Indian Space Research Organisation (ISRO) Chairman K Sivan told

news hound

s at its headquarters in Bengaluru, according to an official telecast.

The Chandrayaan-2 mission in September successfully deployed a lunar orbiter that relays scientific data back to earth, but was unable to place a rover on the lunar surface after a "hard" landing.

That mission had aimed to land on the south pole of the moon, where no other lunar mission had gone before. The region is believed to contain water as craters in the region are largely unaffected by the high temperatures of the sun.


Posted by: Fred || 01/02/2020 00:00 || Comments || Link || E-Mail|| [6472 views] Top|| File under:
Home Front: Culture Wars
On This Day in US History ‐ Republicans Freed the Slaves
h/t Instapundit


[Gateway Pundit] - On New Year's Day in 1863, the Republican Party's Emancipation Proclamation came into effect. While Republicans rejoiced, Democrat politicians and newspapers denounced President Abraham Lincoln (R-IL) for freeing slaves.

Demonstrating their depravity, New York's Gov. Horatio Seymour, who would be the 1868 Democrat presidential nominee, denounced the Emancipation Proclamation as "a proposal for the butchery of women and children."

The Louisville Daily Democrat called it "an outrage of all constitutional law, all human justice, all Christian feeling."
Posted by: g(r)omgoru || 01/02/2020 01:26 || Comments || Link || E-Mail|| [6497 views] Top|| File under:
Hasidic man assaulted during robbery in Brooklyn - report
[Jpost] A 21-year-old hasidic man was assaulted during a robbery in the Williamsburg neighborhood of Brooklyn on Wednesday, according to former New York State Assemblyman Dov Hikind. The teenager was transferred to a hospital and the NYPD apprehended the suspects, Hikind wrote on Twitter.


The two suspects are exactly the feral youth we all expected, dear Reader.
Posted by: trailing wife || 01/02/2020 00:00 || Comments || Link || E-Mail|| [6471 views] Top|| File under:
Who's in the News
29
[untagged]
7
Govt of Iran Proxies
5
Sublime Porte
3
Taliban
3
Arab Spring
2
Govt of Iran
2
Govt of Syria
2
Commies
1
Govt of Pakistan
1
Fatah
1
Houthis
1
Islamic State
1
Narcos
1
Govt of Iraq
1
Govt of Pakistain Proxies
Bookmark
E-Mail Me
The Classics
The O Club
Rantburg Store
The Bloids
The Never-ending Story
Thugburg
Gulf War I
The Way We Were
Bio
Merry-Go-Blog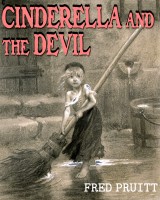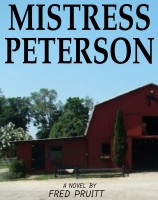 On Sale now!


A multi-volume chronology and reference guide set detailing three years of the Mexican Drug War between 2010 and 2012.

Rantburg.com and borderlandbeat.com correspondent and author Chris Covert presents his first non-fiction work detailing the drug and gang related violence in Mexico.

Chris gives us Mexican press dispatches of drug and gang war violence over three years, presented in a multi volume set intended to chronicle the death, violence and mayhem which has dominated Mexico for six years.
Click here for more information


Meet the Mods
In no particular order...


Steve White
Seafarious
Pappy
lotp
Scooter McGruder
john frum
tu3031
badanov
sherry
ryuge
GolfBravoUSMC
Bright Pebbles
trailing wife
Gloria
Fred
Besoeker
Glenmore
Frank G
3dc
Skidmark
Alaska Paul



Better than the average link...



Rantburg was assembled from recycled algorithms in the United States of America. No trees were destroyed in the production of this weblog. We did hurt some, though. Sorry.
3.236.218.88

Help keep the Burg running! Paypal: