-Lurid Crime Tales-
Hildabeast Didn't Kill Epstein. It Was the Juice! (not OJ)
[Medium] Epstein 'admitted to me' he was a spy: ex-business partner of sex criminal claims Prince Andrew is protecting Ghislaine Maxwell, stonewalling prosecutors' investigation over blackmail fears.

Steven Hoffenberg was arrested by FBI agents in Arkansas in 1996, after regulators accused him of defrauding investors. The former business partner of Jeffrey Epstein in Towers Financial spent 18 years in jail for the largest Ponzi schemes in history prior to Bernie Madoff's crimes. But the notorious sex criminal got away scot-free. Why? In a series of new and exclusives conversations, Hoffenberg reveals the real reason he evaded justice in one of America's largest Ponzi schemes—he was an international spy.

That's the explosive claim of former Epstein colleague and friend, Steven Hoffenberg, who confirms that Epstein was indeed a top-level agent for the Israeli Mossad, as first confirmed in the best-selling book Epstein: Dead Men Tell No Tales.
Posted by: Mercutio || 12/24/2019 07:00 || Comments || Link || E-Mail|| [6544 views] Top|| File under:
-Short Attention Span Theater-
Spanish TV reporter quits on air after winning lottery – but only wins small prize
[NY Post] A jubilant Spanish TV reporter informed her colleagues on the air that she would not be back at work the next day as she celebrated a lottery win ‐ but was left red-faced when she found out it was just a fraction of the jackpot.


"Karma train - Ma'am, this is your stop"


Natalia Escudero, who works for public broadcaster RTVE, started screaming on camera when the result in the 4 million euro ‐ $4.4 million ‐ Christmas lottery was announced, according to the BBC.

Clutching a winning ticket in the lottery known as El Gordo (The Fat One), she announced she was "not coming to work tomorrow!"

"Natalia doesn't work tomorrow!" she added as she jumped for joy.

But the top prize can be shared among winners and her take was the equivalent of about $5,550, no chump change ‐ but a lump of coal compared to what she thought she was about to pocket.

A sheepish Escudero later apologized on Twitter, saying she regretted her actions, which gave the impression she was quitting her job.

"The last few months have been difficult for me for personal reasons, and for the first time the goddess fortune had smiled at me with a pinch," Escudero wrote.

"It is sad that Natalia Escudero is today [known as] the manipulative and lying journalist from RTVE," she said, adding that she was being honest about taking time off because "I am going on holiday."
Posted by: Frank G || 12/24/2019 10:30 || Comments || Link || E-Mail|| [6482 views] Top|| File under:
Film review: In Austria's Alps, 'A Hidden Life' Of World War II Resistance
[NPR] Three years ago, a small film crew drove into the Austrian Alps in search of a remote valley. It would serve as one of the settings for Terrence Malick's vision of paradise.

"We'd taken a big, big risk when we decided to go," says the film's producer Grant Hill. "We had next to no funds. [We] felt, for some reason, we'd work that out as we went along ‐ which, I wouldn't advise doing it again that way, but it worked. And this combination of the mountain background, the faces on the people, the weather really did ‐ I mean, it was otherworldly."

The film came to be called A Hidden Life. It's based on the letters of an Austrian farmer who refused to fight for the Nazis ‐ and was executed for his resistance.

It's the latest film from acclaimed director Terrence Malick. He's known for epic movies like The Thin Red Line and The Tree of Life. Like those films, Malick's latest is about grand themes like love, faith and war.

A Hidden Life opens in the dark with nature sounds. The screen then comes to life: mountain valleys, waterfalls, rivers flowing, clouds rolling.

Actor Valerie Pachner is from Austria. She's one of the stars of the film.

"There is this incredibly beautiful landscape," Pachner says. "But on the other hand there's also a certain darkness to it. And I always feel like ‐ you know, there is these beautiful mountains, but then you have those very dark forests. And then when you think about the second World War, I feel like there's always sort of both, in nature. And that's what I feel Terry [Malick] really captured so well."

Terence Malick made the film with cinematographer Joerg Widmer.



Official trailer at this link.
Posted by: Besoeker || 12/24/2019 01:21 || Comments || Link || E-Mail|| [6526 views] Top|| File under:
China-Japan-Koreas
How KFC became a Christmas tradition in Japan
h/t Instapundit


[CNN] - Almost every year since she was a child, Hokkaido resident Naomi has looked forward to her family's traditional Christmas meal: a KFC "party barrel" brimming with salad, cake and lots of fried chicken.

"In Japan, it is customary to eat chicken at Christmas," says the 30-something Japanese woman.

"Every year, I order the party barrel and enjoy it with my family. I like the delicious chicken and the cute picture plate that comes with it as a bonus."

Naomi, who asked only to be identified by her first name, and her family are far from the only Japanese residents who enjoy KFC for Christmas dinner.

Every year since the mid-1980s, life-size Colonel Sanders statues -- dressed as Santa during the holiday -- have welcomed droves of locals and tourists alike across the country.

According to figures released by the American fast-food chain, KFC Japan pulled in 6.9 billion yen (roughly US$63 million) from December 20 to 25 in 2018, with lines out the door starting on December 23.
Posted by: g(r)omgoru || 12/24/2019 14:51 || Comments || Link || E-Mail|| [6537 views] Top|| File under:
Down Under
New Zealand Gun Buyback Was An 'Unmitigated Failure'
[DailyCaller] Many New Zealand gun owners have refused to participate in a mandatory buyback program of military-style semi-automatic weapons implemented after the Christchurch massacre in March.

Despite a penalty of up to five years in prison, up to two-thirds of firearms banned by the legislation were not turned in before the Friday deadline by New Zealand gun owners, the Washington Post reported.

While 47,000 semi-automatic rifles have been collected, according to police statistics, a government commissioned study determined that the small nation likely contains between 56,000 and 170,000 now banned weapons, according to 1 News.

New Zealand's largest gun rights advocacy group, the Licensed Firearms Owners Council, remarked that the buyback program has been an "unmitigated failure."

Police Minister Stuart Nash blamed the government's inability to enforce its buyback scheme on a lack of gun registration. "The problem is we just don't know exactly how many guns are out in the community, this is why we need a register, to enable Police to better track firearms," he said, according to 1 News.
Posted by: trailing wife || 12/24/2019 00:00 || Comments || Link || E-Mail|| [6519 views] Top|| File under:
Economy
More than 9,300 stores are closing in 2019 as the retail apocalypse drags on ‐ here's the full list
[Business Insider] The staggering rate of store closures that rocked the retail industry over the past couple of years continued in 2019, with retailers setting a new record for store closings over the last 12 months.

Retailers announced plans to close more than 9,300 stores in 2019, smashing the previous record of roughly 8,000 store closures in 2017, according to an analysis by Business Insider.

Here's a list of all the stores closing this year:
Posted by: Besoeker || 12/24/2019 01:16 || Comments || Link || E-Mail|| [6565 views] Top|| File under:
Europe
Brussels chaos: Spain follows Poland in shock threat to quit EU 'No more humiliation!'
[Express] There is mounting pressure in Spain for right-wing parties to back a Brexit-style departure from the EU, following widespread fury across the country at a ruling by the European Court of Justice (ECJ).

Spain has joined Poland in becoming the second country this week to claim it could ditch the EU, amid growing fury at the power that Brussels holds over member-states. Spain's third biggest party Vox is under huge pressure to back the Spanish version of the Brexit referendum, following growing fury at an ECJ ruling this week. Vox's own party president lambasted the EU, claiming when the ECJ overruled Spanish courts, it had humiliated the country and its sovereignty.

On Thursday, the EU's top court ruled a jailed Catalan separatist leader should have parliamentary immunity.

Oriol Junqueras was one of nine pro-independence leaders jailed in Spain after an illegal independence referendum.

However, in May he was elected to the European Parliament as an MEP.

The ruling rejected Madrid's arguments that Mr Junqueras did not qualify as an MEP because he had not sworn an oath to the Spanish constitution.


The EU doesn't care about your little constitutions. They are so 20th century. Kneel, vassal.


A furious reaction among Spaniards even led 'Spaxit' - the Spanish exit of the European Union - to become trending on Twitter.

Vox President Santiago Abascal criticised the judges in Luxembourg who ruled that Mr Junqueras, who was sentenced to 13 years for sedition, should be freed.

He immediately tweeted that Spain "should not have to comply" with the ECJ ruling.

He went on to claim that Spain should hit back at "this interference," before adding that Vox "is not going to accept more humiliations".

Mr Abascal later tweeted: "Spain (as other countries do) should not abide by any judgement of those who attack our sovereignty and security."

Vox's Twitter used the hashtag #EspañaLoPrimero, or Spain First.

Vox, which took 52 seats in Congress at the last election, is the third biggest party in Spain and has seen its support surge in the past year.

The party calls for the repatriation of powers from Brussels to national governments but has not publicly backed 'Spaxit' yet.

According to The Daily Telegraph, the far-right party is coming under pressure from its grassroots to campaign for a referendum to leave the EU.
The EU is a German centric continental force that pushes its will upon the lesser countries through the use of (in this case political, legal and economic) force.

Didn't we see this movie last century?
Smaller countries would do well to leave the EU.


France oriented, German funded, surely.
Posted by: DarthVader || 12/24/2019 09:24 || Comments || Link || E-Mail|| [6501 views] Top|| File under:
Great White North
School division apologizes after Christmas concert deemed 'anti-oil'
[CBC] 'No political agenda,' board of trustees chair says after parents raise concerns about Thursday concert.

A Saskatchewan school division has apologized after parents raised concerns a Christmas concert last week had an anti-oil agenda.

On Thursday, the Oxbow Prairie Horizons School's annual concert featured a show titled: "Santa Goes Green."

This didn't sit will with some audience members, as Oxbow is a community where a good number of workers are in the mining and resource industries. In fact, the town's logo prominently contains a pumpjack.

Mike Gunderman, whose daughter was in the show, took to Facebook to express his concerns about the play, saying the concert was a "kick in the groin" to anyone working in the struggling oil industry. The post has since been shared more than 650 times.

Online petition calls for removal of Regina Public Schools board chair
Sask. teachers, First Nations call for immediate investment to address Indigenous grad gap
"It wasn't even a Christmas concert at Christmas time," he said. "It was blatantly just an anti-oil protest."

Gunderman, who works in the oil and gas industry, said the community is a huge resource-based and agricultural town, and many in the area are employed as a direct, or indirect, result of the oil industry.
Posted by: Besoeker || 12/24/2019 06:54 || Comments || Link || E-Mail|| [6477 views] Top|| File under:
Home Front: Politix
Somber MSNBC Panel Hits Panic Button Over the McConnell-Trump Judicial Confirmation Record
[LI] There was a lot of phony media reporting this week about how Democrats were supposedly treating their impeachment of President Trump as a "somber" moment in American history.

But one place where there actually were somber faces was on Monday's "MSNBC Live" show, where co-hosts Ali Velshi and Stephanie Ruhle were busy hitting the panic button over the amount of Trump-nominated judges Sen. Majority Leader Mitch McConnell has successfully confirmed.

In speaking with liberal attorney and legal analyst Danielle McLaughlin during a segment on how Trump was "moving federal courts to the right," Velshi asked McLaughlin if it was normal to have 98 vacancies in the federal judiciary. Here's a partial transcript of their back and forth, via Newsbusters:

McLaughlin declared that, "No, this goes back to the historic actions of Mitch McConnell and others during the Obama presidency."

Despite Democrats holding the Senate for six of Obama's eight years, she added, with a noticeable emphasis on personal pronouns, "I think we had the Senate for about 14 months, a majority in the Senate, we actually got rid of the filibuster, which has come back to bite us, the idea that you used to have a super-majority to approve a federal judge or an appellate court judge, but now its only a simple majority and of course that's what Republicans have."

... McLaughlin accused Republicans of taking, "some gleeful pleasure in messing up the system and messing with the system and stopping a president [Obama] from really exercising the power that is given to him, fundamentally by the Constitution."

After Velshi interjected to voice his agreement, McLaughlin concluded the segment by falsely accusing Republicans of not doing their constitutional duty in 2016 and that they are therefore hypocrites: "Advice and consent is obviously a power that the Senate has, but they did not even exercise it. I think for all their talk about standing by the Constitution and being the party of law and order, in fact they have been historically obstructionist ‐ as it relates to President Obama especially. They did not do what the Constitution wanted them to do."

The looks on the faces of Velshi, Ruhle, and McLaughlin as they discussed McConnell's track record pretty much said it all. Watch this exchange below:
Posted by: Besoeker || 12/24/2019 00:27 || Comments || Link || E-Mail|| [6519 views] Top|| File under:
San Fransisco is losing the battle despite spending 94 mil to clean it up
Chicks on the Right via Instapundit


According to the San Francisco Chronicle, "San Francisco spent $94 million ‐ or about $257,534 a day this year ‐ trying to keep the city clean." Despite this amount of money, they are losing this battle.

A tourism study conducted in SF showed that 33% of the 1,282 tourists questioned said that it was the conditions of the streets and the amount of homelessness to be the biggest problem with visiting the city.

I'm going to go out on a limb here and say well, DUH!

No one wants to come to visit a city where people are defecating in the grocery aisles. The growing homeless problem is nothing new. We have sat back and watched SF create its failing social experiment over the past 10 years.


Instapundit's comment: Of course, in San Francisco, the left hand doesn't know what the far left hand is doing
Posted by: g(r)omgoru || 12/24/2019 04:09 || Comments || Link || E-Mail|| [6511 views] Top|| File under:
'Widow's Tax' axed (military spouses payout no longer taxed)
[MilitaryFamilies] As President Trump signed the National Defense Authorization Act Friday night, a 40-year battle to repeal the military "widow's tax" came to an end.

Surviving families joined forces with advocates and lawmakers to pass nonpartisan legislation, with Congress putting actions in front of words and dollars in the hands of those who paid the ultimate price. The "widow's tax" was a longstanding policy oversight that affected over 65,000 military survivors. When a service member dies while on active duty or from a military-related illness their families may be eligible for both the Survivor Benefit Plan (SBP) & Dependency and Indemnity Compensation (DIC). Because of concurrent receipt laws (provisions to avoid double-dipping in government benefits), for every dollar paid out via the DIC, one dollar was deducted or "offset" from the SBP insurance payment. This offset cost families roughly $11,000 annually. Not only have these families lived through the nightmare of losing a spouse or loved one, they have had to fight to stay afloat both emotionally and financially.
Posted by: DarthVader || 12/24/2019 00:00 || Comments || Link || E-Mail|| [6488 views] Top|| File under:
Who's in the News
34
[untagged]
4
Sublime Porte
4
Tin Hat Dictators, Presidents for Life,
3
Moslem Colonists
3
al-Nusra
2
Govt of Iran Proxies
2
Govt of Iraq
2
Taliban
1
Hezbollah
1
Hamas
1
Arab Spring
1
Govt of Iran
1
Govt of Saudi Arabia
1
Govt of Qatar (MB)
1
Govt of Pakistan
1
al-Qaeda in North Africa
Bookmark
E-Mail Me
The Classics
The O Club
Rantburg Store
The Bloids
The Never-ending Story
Thugburg
Gulf War I
The Way We Were
Bio
Merry-Go-Blog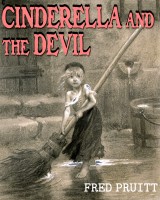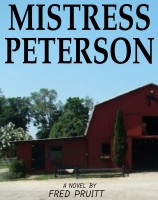 On Sale now!


A multi-volume chronology and reference guide set detailing three years of the Mexican Drug War between 2010 and 2012.

Rantburg.com and borderlandbeat.com correspondent and author Chris Covert presents his first non-fiction work detailing the drug and gang related violence in Mexico.

Chris gives us Mexican press dispatches of drug and gang war violence over three years, presented in a multi volume set intended to chronicle the death, violence and mayhem which has dominated Mexico for six years.
Click here for more information


Meet the Mods
In no particular order...


Steve White
Seafarious
Pappy
lotp
Scooter McGruder
john frum
tu3031
badanov
sherry
ryuge
GolfBravoUSMC
Bright Pebbles
trailing wife
Gloria
Fred
Besoeker
Glenmore
Frank G
3dc
Skidmark
Alaska Paul



Better than the average link...



Rantburg was assembled from recycled algorithms in the United States of America. No trees were destroyed in the production of this weblog. We did hurt some, though. Sorry.
35.172.111.71

Help keep the Burg running! Paypal: