-Lurid Crime Tales-
Barnard stabbing suspect held without bail after Tessa Majors' murder
[NYPOST] Slain Barnard College student Tessa Majors' accused teen attacker said an accomplice slashed the Barnard College student so viciously that the young teen saw "feathers come out of her jacket," a Manhattan detective testified Friday.

Zyairr Davis, 13, told cops that his pal "dropped a knife" as the pair and a third male suspect pounced on the 18-year-old college freshman in Morningside Park on Wednesday evening during a robbery-gone-awry, said NYPD Detective Vincent Signoretti, who helped interview Davis.


Zyairr?




If you had not seen the country name Zaire spelt out, the other is a natural spelling.

"Mr. Davis picked [the knife] up and handed it back to [his friend], and then Mr. Davis watched his friends grab the victim, put her in a chokehold and remove items from her pocket," the cop said.

Then Davis "saw the victim get stabbed. He saw feathers come out of her jacket, and them all three of them ran out of they park ... and they went home," Signoretti said.

Majors futilely tried to fight off her attackers, the detective said.

Davis said his friend told him "that Tessa Majors bit him on the finger," Signoretti said.

Surveillance footage shows the trio entering the park, but there is not footage of the slaying, the officer said.
Posted by: Fred || 12/14/2019 00:00 || Comments || Link || E-Mail|| [6481 views] Top|| File under:
-Short Attention Span Theater-
Clint Eastwood slammed over "shocking"and "untrue"portrayal
[Dhaka Tribune] Oscar-winning director Clint Eastwood was at the centre of a firestorm Thursday over his latest movie depicting a

news hound

trading sex for stories -- prompting legal threats over the "shocking" and "untrue" portrayal from her real-life newspaper.Richard Jewell dramatizes the story of the innocent man who found himself targeted in a devastating media frenzy following a deadly blast at the 1996 Atlanta Olympics.

Jewell was initially hailed as a hero after he spotted the pipe bomb but was soon identified by journalists including the Atlanta Journal-Constitution's Kathy Scruggs as an FBI suspect.

Scruggs, portrayed by Olivia Wilde, is depicted in the movie trading sex with an FBI agent in exchange for learning the suspect's identity.

"The portrayal of our

news hound

is shocking, untrue and an obvious Hollywood trope," editor Kevin G Riley told AFP.

"The film commits the very sin that it purports to accuse the media of. It literally makes things up in telling the story."

Never arrested or charged, Jewell was cleared by the FBI after 88 days. But TV networks camped outside his home for the duration, hounding Jewell, who became the subject of wild speculation and ridicule.

Cox Enterprises, the newspaper's owner, on Monday sent a letter to Eastwood and Warner Bros demanding it release a public statement stating "some events were imagined for dramatic purposes."

The letter says the paper and its staff are "portrayed in a false and defamatory manner."

Posted by: Fred || 12/14/2019 00:12 || Comments || Link || E-Mail|| [6503 views] Top|| File under:
Bangladesh
RAB arrests leader of Hashu-Kashu Bahini organized crime gang
[Dhaka Tribune] There are 12 cases against him in different

cop shoppe

s


Someone has been reading Rantburg. Only he misspelt planets.

Rapid Action Battalion
(RAB) has arrested a man with weapons and yaba pills.


Fondly known as the madness drug and Nazi speed, yaba is basically meth plus caffeine, primarily manufactured in Malaysia and distributed via Thailand.

RAB made the arrest from Sher-e-Bangla Nagar area, Dhaka on Friday.

The arrested Abul Kashem alias Hashu, is a ringleader of "Hashu-Kashu Bahini" an organised crime gang.


Once upon a time, back in 1971 when Bangladesh liberated itself from Pakistan, the bahinis were guerrilla groups fighting for the motherland. After they won, though, those that did not demobilize and return to civilian life turned bandit, and bandits they have been ever since.

RAB Legal and Media wing Senior Assistant Director Mizanur Rahman Bhuiyan


...a three-namer with a title that suggests the RAB is no long the free wheeling operation of its earlier days...

confirmed the matter.

He said a team of RAB 4 conducted a raid in the Sher-e-Bangla Nagar area based on an intelligence information


*Ring* *ring* "Mahmoud the Weasel here. Listen carefully — I will say this only once."

and arrested Hashu.


Huh? It is the purpose of the RAB to take care of the worst cases, the ones the rickety, corrupt Bangladeshi justice system won't. This historically has required a late night encounter shootout, followed by an accidental shooting precisely behind the ear.

"Hashu is a notorious criminal who committed crimes like extortion, land grabbing, abduction and killing in Mirpur, Agargaon and its adjoining areas," he said.

He extorted money from traders, industrialists, contractors, and even job seekers. He is also involved in drug business, said the RAB official.


Clearly, given the yaba pills.

"During the primary interrogation, he admitted that he is the ringleader of the Hashu-Kashu Bahini. There are more than 12 cases against him for extortion, murder, torture of women in different

cop shoppe

s," the RAB official added.
Posted by: Fred || 12/14/2019 00:01 || Comments || Link || E-Mail|| [6484 views] Top|| File under:
Caribbean-Latin America
Arrest of Top Crime Fighter Stuns Mexico, Where Corruption Is All Too Routine
[NYTIMES] Even in a nation almost inured to corruption, the news was astonishing.

The man considered to be the brains behind the Mexican government's militarized war on drug traffickers stood accused by American prosecutors of having been in the pocket of one of the major criminal groups he was ostensibly pursuing, severely undermining the very fight he was helping to lead.

Genaro García Luna, Mexico's former public security secretary, was charged with taking millions of dollars in bribes while in office to protect the Sinaloa Cartel, allowing the organization to smuggle tons of cocaine and other drugs into the United States. At the time, the group was led by Joaquín Guzmán Loera, better known as El Chapo, who is now serving a life sentence in the United States.

The indictment, unsealed in New York on Tuesday, and the subsequent arrest of Mr. García Luna in Dallas hours later, stunned Mexico. It was as if Eliot Ness had actually been an accomplice of Al Capone.

"It's huge," said Jaime López-Aranda, a security analyst in Mexico City who briefly worked under Mr. García Luna in the late-2000s. "I'm still a little bit in shock. And I keep thinking back to the guy and our conversations and his team and his people. It's the sharp disappointment. I mean — my God, man. It's like — " He paused. "It's like the end of an era."


Posted by: Fred || 12/14/2019 00:00 || Comments || Link || E-Mail|| [6478 views] Top|| File under: Narcos
Death toll in aircraft carrier fire in Russia rises to 2
[SF Gate] MOSCOW (Ay Pee) A crew member who went missing during a fire on Russia's only aircraft carrier was found dead Friday, raising the death toll from the blaze to two, the nation's military officials said Friday.

The fire on the Admiral Kuznetsov broke out during welding work at a shipyard in the Arctic port of Murmansk on Thursday and spread quickly through the carrier's internal compartments. The ship's crew and emergency teams spent more than 20 hours battling the blaze.


Which started in the Vodka in the Supply storeroom


The military reported two crew members dead, and authorities in Murmansk said 11 other people were injured

The Investigative Committee, Russia's top state investigative agency, opened a probe into a possible violation of safety rules.

The Admiral Kuznetsov has been plagued by breakdowns and setbacks since its launch in 1985. The massive blaze follows a 70-ton crane crashing onto the Admiral Kuznetsov's deck in October 2018, when a mammoth floating dock holding the ship sank.

The crane left a hole of 20 square meters (215 square feet), and the loss of the dock significantly slowed down repairs on the carrier since the navy lacked another of comparable size.

The fire will further push back the work to fit the ship with modern control systems and new weapons.
Posted by: Frank G || 12/14/2019 00:00 || Comments || Link || E-Mail|| [6489 views] Top|| File under: Commies
China-Japan-Koreas
US-China trade deal cuts tariffs for Beijing big farm purchases
[Jpost] The United States and China cooled their trade war on Friday, announcing a "Phase one" agreement that reduces some U.S. tariffs in exchange for what U.S. officials said would be a big jump in Chinese purchases of American farm products and other goods.

Beijing has agreed to import at least $200 billion in additional U.S. goods and services over the next two years on top of the amount it purchased in 2017, the top U.S. trade negotiator said Friday.

If the purchases are made, they would represent a huge jump in U.S. exports to China. China bought $130 billion in U.S. goods in 2017, before the trade war began, and $56 billion in services, U.S. Bureau of Economic Analysis data show.

In return, the United States would suspend tariffs on Chinese goods due to go into effect on Sunday and reduce others, U.S. officials said. The 86-page agreement is due to be signed the first week of January in Washington by principal negotiators.

"We have agreed to a very large Phase One Deal with China," U.S. President Donald Trump

...the Nailer of NAFTA...
tweeted Friday morning. Officials in China have "agreed to many structural changes and massive purchases of Agricultural Product, Energy, and Manufactured Goods, plus much more," he said.

Trump later told

news hound

s at the White House that he thought China would hit $50 billion in agricultural purchases, repeating a promise he made to U.S. farmers in October.

At a news conference in Beijing, Chinese officials said the two sides had agreed on the text of a deal, but offered no specific details on the amount of U.S. goods China had agreed to buy.

U.S. markets have gyrated on rumors and leaks about the trade deal in recent months, but were muted on Friday on news it had been agreed.

The agreement was announced as the U.S. House Judiciary Committee voted to charge Trump with abuse of power and obstruction during an impeachment inquiry. It also followed closely on the heels of a deal with the U.S. Congress paving the way for passage of a new North American trade agreement.
Posted by: trailing wife || 12/14/2019 01:18 || Comments || Link || E-Mail|| [6487 views] Top|| File under: Commies
Hong Kong leader Lam heads for Beijing as pressure mounts at home
[Dhaka Tribune] Hong Kong leader Carrie Lam left for Beijing on Saturday for her first visit to the Chinese capital since her government was handed a crushing defeat in local elections last month, prompting speculation about changes to her leadership team.

Lam is due to discuss the political and economic situation in the China-ruled city with Beijing officials during a four-day visit. She will meet Chinese President Xi Jinping on Monday, local media have said.

Hong Kong has been convulsed by daily and often violent protests for the last six months as demonstrations against a now-withdrawn extradition bill broadened into demands for greater democratic freedom.

Hundreds of thousands of people marched last Sunday to protest against what is seen as Beijing undermining freedoms guaranteed when the former British colony was handed back to China in 1997. Many young protesters are also angry at Lam's government, charging it with failing to address social inequality issues in one of the world's most expensive cities.

This week Lam said a cabinet reshuffle was not an "immediate task" and she would focus her efforts on restoring law and order to Hong Kong. Still there are doubts about how long Beijing is willing to back her. Especially after pro-democracy candidates won nearly 90% of the seats in district elections last month.

China has condemned the unrest and blamed foreign interference. It denies that it is meddling in Hong Kong's affairs. In an editorial this week, the official China Daily newspaper called on Hong Kong's government to uphold the rule of law.


Posted by: Fred || 12/14/2019 00:00 || Comments || Link || E-Mail|| [6481 views] Top|| File under: Commies
Europe
Belgian Holocaust museum cancels event honoring anti-Israel activist
[IsraelTimes] Belgium's main Holocaust museum on Thursday canceled its plan to host an award ceremony for a promoter of sanctions against Israel who said Israel's supporters "vastly inflate" anti-Semitism.

The Kazerne Dossin memorial pulled the plug on the event this week in which the Pax Christi Catholic organization was to honor Brigitte Herremans of the Broederlijk Delen aid and relief agency, the CCOJB Belgian-Jewish group announced. In 2016, Herremans was banned from entering Israel.

Multiple Jewish groups complained that Kazerne Dossin, a former transit camp in Mechelen from which Belgian Jews and Roma were sent to concentration camps, was an inappropriate venue for honoring a campaigner against the Jewish state. Pax Christi was to confer on Herremans the title of "ambassador of peace."

In 2017, Pax Christi called on the Europe

...the land mass occupying the space between the English Channel and the Urals, also known as Moslem Lebensraum...
an Union to "suspend economic relations" with Israel until it "respects international law."

The Kazerne Dossin museum did not say why it canceled its participation in the event, which the

Phlegmish

Forum of Jewish Organizations has called "scandalous."

Asked about the rise in anti-Semitism in Europe in a 2016 radio interview, Herremans said, "When you sometimes hear criticism from certain pro-Israel circles, also in Belgium, then I think that mostly they try to vastly inflate this business to distract" from how Israel "wants to do only as it pleases in the Paleostinian territories." She also has called for sanctions on Israel and on Israelis visiting Europe.

Betsalmo, a pro-Israel group that also protested the event, wrote in a statement: "Nowhere is appropriate for celebrating boycotts and anti-Semitism, least of all Holocaust museums." The group added that "We are glad reason has prevailed."
Posted by: trailing wife || 12/14/2019 00:44 || Comments || Link || E-Mail|| [6469 views] Top|| File under:
Home Front: Politix
Meggie Moo not on board the good ship Greta...
[Daily Mail] Meghan McCain has said she doesn't believe Time magazine's Person of the Year, Greta Thunberg, 'earned' the honor during a segment of The View on Thursday morning.

While discussing the recent announcement with her talk show colleagues, the conservative co-host said she doesn't put much stalk into Time's long-standing award.

'I don't put a lot of clout into the [Time Magazine's] Person of the Year. Keep in mind, Hitler and the Ayatollah were also the Person of the Year,' she said.

McCain then says that she wanted to see the whistleblower receive the title, noting that it would have been a 'more salient and timely choice.'
Posted by: M. Murcek || 12/14/2019 00:00 || Comments || Link || E-Mail|| [6476 views] Top|| File under:
Science & Technology
Kenyan scientist uses throw-away plastics to build homes
[Aljazeera] The scientist manufactures roof tiles and other construction materials from plastic and glass waste in Kenya.

Hope Mwanake understands the plastic pollution crisis facing Kenya better than most.

An environmental scientist who ran a waste collection service in Kenya's central town of Gilgil, she witnessed first-hand the mountains of plastic buckets, bottles and jerrycans discarded by residents, hotels, shops and schools.

Posted by: Besoeker || 12/14/2019 05:54 || Comments || Link || E-Mail|| [6500 views] Top|| File under:
US approves fish oil-based drug for cutting heart risks
TRENTON, N.J. (AP) ‐ U.S. regulators on Friday approved expanded use of a fish oil-based drug for preventing serious heart complications in high-risk patients already taking cholesterol-lowering pills.

Vascepa was approved years ago for people with sky-high triglycerides, a type of fat in blood. The Food and Drug Administration allowed its use in a far bigger group of adults with high, but less extreme, triglyceride levels who have multiple risk factors such as heart disease and diabetes.

In patient testing, it reduced risks of potentially deadly complications including heart attacks and strokes about 25%.

Amarin, the drug's maker, set a list price of $303.65 per month. What patients pay will vary by insurance, and Amarin said it will offer financial help.

The Irish drugmaker estimates the new approval makes Vascepa, which is pronounced vas-EE'-puh and also is called icosapent ethyl, appropriate for up to 15 million U.S. patients.

High triglycerides can clog arteries and boost chances of developing heart disease, suffering heart attacks or strokes, needing a bypass or artery-clearing procedure, or being hospitalized for chest pain ‐ just like high cholesterol and elevated blood pressure can do.
Posted by: Besoeker || 12/14/2019 05:04 || Comments || Link || E-Mail|| [6492 views] Top|| File under:
Home Front: Culture Wars
Greta Thunberg tells cheering crowd 'we will make sure we put world leaders against the wall' if they do not tackle global warming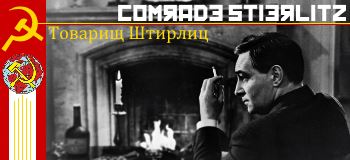 h/t Instapundit


[DailyMail] Greta Thunberg told cheering protesters today 'we will make sure we put world leaders against the wall' if they fail to take urgent action on climate change.


"At least Stalin and Hitler had to grow up before they began to fantasize about exterminating the opposition. This 16-year-old is already there. Plus she resists being educated any further. What kind of a person will she grow up to be?"


The Swedish teen activist was addressing the crowd at a Fridays for Future protest in Turin, Italy.

She arrived there from Madrid where she had been attending the UN climate summit but said she feared the event would not lead to change.
Posted by: g(r)omgoru || 12/14/2019 03:10 || Comments || Link || E-Mail|| [6504 views] Top|| File under:
Who's in the News
28
[untagged]
3
Sublime Porte
3
Islamic State
3
Commies
2
Taliban
2
Arab Spring
2
Govt of Iraq
2
Hezbollah
2
Moslem Colonists
1
Houthis
1
Govt of Sudan
1
al-Nusra
1
Narcos
1
Hamas
1
Govt of Iran
Bookmark
E-Mail Me
The Classics
The O Club
Rantburg Store
The Bloids
The Never-ending Story
Thugburg
Gulf War I
The Way We Were
Bio
Merry-Go-Blog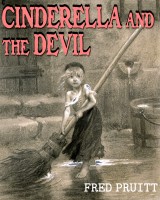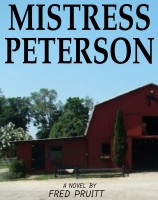 On Sale now!


A multi-volume chronology and reference guide set detailing three years of the Mexican Drug War between 2010 and 2012.

Rantburg.com and borderlandbeat.com correspondent and author Chris Covert presents his first non-fiction work detailing the drug and gang related violence in Mexico.

Chris gives us Mexican press dispatches of drug and gang war violence over three years, presented in a multi volume set intended to chronicle the death, violence and mayhem which has dominated Mexico for six years.
Click here for more information


Meet the Mods
In no particular order...


Steve White
Seafarious
Pappy
lotp
Scooter McGruder
john frum
tu3031
badanov
sherry
ryuge
GolfBravoUSMC
Bright Pebbles
trailing wife
Gloria
Fred
Besoeker
Glenmore
Frank G
3dc
Skidmark
Alaska Paul



Better than the average link...



Rantburg was assembled from recycled algorithms in the United States of America. No trees were destroyed in the production of this weblog. We did hurt some, though. Sorry.
3.236.50.201

Help keep the Burg running! Paypal: