-Lurid Crime Tales-
More Than 100,000 DACA Applicants Have Been Arrested‐Murder, Rape, DUI
[Judicial Watch] More than 100,000 illegal immigrants who requested a special Obama-era amnesty for adults who came to the U.S. as children have criminal histories, according to an alarming report released this month by the government. Offenses committed by the illegal aliens seeking protection, benefits and rights under the policy known as Deferred Action for Childhood Arrivals (DACA) include murder, rape, weapon and assault charges. DACA has shielded nearly 800,000 illegal aliens under the age of 31 from deportation and allowed them to obtain work permits and drivers licenses. Obama launched the outrageous measure through executive order in 2012 to help children who came to the U.S. "through no fault of their own." The Trump administration tried to end DACA in 2017 but open borders groups sued to keep it going and now the Supreme Court is set to decide the matter.

Regardless of how the high court may rule, the fact remains that a big chunk of DACA applicants have arrest records, according to the figures released by U.S. Citizenship and Immigration Services (USCIS), the Homeland Security agency that administers the nation's lawful immigration system. The stats show that nearly 110,000 DACA requestors out of nearly 889,000 had arrest records, accounting for 12% of applicants. "Offenses in these arrest records include assault, battery, rape, murder and driving under the influence," USCIS writes in a statement announcing the report. Here's another disturbing fact; of approved DACA requestors with an arrest, a whopping 85% (67,861) were arrested right before the U.S. granted them amnesty. Nearly 25,000 DACA recipients with arrests had multiple arrests and 218 had more than 10 arrests. Incredibly, around one-fourth of the illegal immigrants with more than 10 arrests were approved by the government as of last month. In all, the government reveals that it has approved 79,398 DACA requestors with arrest records. Not all the delinquents are approved, the figures show. More than 100,000 with criminal arrests were denied or terminated.

Most of the arrested DACA approvals involve driving infractions and immigration related civil and criminal offenses, but thousands were granted amnesty after committing serious crimes. Nearly 8,000 illegal immigrants granted protection under DACA committed theft or larceny, the records show, and nearly 7,000 drug-related offenses. More than 4,000 were apprehended for driving under the influence, 3,421 for battery and 3,308 for assault. Thousands of others rewarded with DACA committed vandalism, burglary, offenses against children and weapons crimes. Hundreds of others were approved for DACA despite arrests for sexual abuse and rape, kidnapping or trafficking, hit and run, embezzlement and a variety of other serious offenses. Fifteen illegal aliens with murder charges got DACA as well as 15 street gang members and two arrested for child pornography. Most of the DACA candidates were arrested between the age of 19 and 22 though tens of thousands were also arrested between 23 and 26, well into adulthood. Mexicans account for the overwhelming majority of DACA recipients arrested (91,272) followed by El Salvador (4,998), Honduras (4,597) and Guatemala (4,304).
Posted by: Besoeker || 11/21/2019 02:14 || Comments || Link || E-Mail|| [353 views] Top|| File under:
-Signs, Portents, and the Weather-
Three Cows Washed Away by Hurricane Dorian Show Up Weeks Later
[Gun & Garden] After Hurricane Dorian blew through the Outer Banks of North Carolina on September 6, park officials at Cape Lookout National Seashore immediately got to work assessing damages. Debris littered the beaches, cabins were battered, and new inlets were carved by the Category 1 storm. But what most perplexed the park's spokesperson, B.G. Horvat, was the tan, skittish female cow found milling about the island.

"It's unusual for a cow to be out there, but there was a lot going on," Horvat says. "So the cow really wasn't a big priority."

The park's workers continued clean-up efforts with little thought about their new four-legged friend until about three weeks later, when two more cows appeared. The park's castaways are believed to be from nearby Cedar Island, where a nine-foot storm surge churned up by Dorian likely pulled them into the Core Sound, Horvat says. Somehow, officials believe, the cows must have swum through the sound before finding solid ground on North Core Banks, the northernmost section of Cape Lookout National Seashore‐a distance of at least three miles. Horvat isn't sure exactly how far they traveled, but he thinks they might've found some reprieve from swimming by standing in the shallow areas of the sound.

"My mouth dropped," Horvat says. "Oh man, imagine the story that cow must have from surviving this traumatic episode in the water."

The cattle don't appear to be injured and seem to be settling into their new home at Cape Lookout just fine. The park has yet to identify the cows' owner, so officials haven't decided whether to keep the cows on the national seashore or move them back to Cedar Island. Several other cows and horses from the island didn't survive the storm, the Charlotte Observer reported.

For now, park visitors can see the new wild cattle that freely graze the national seashore and have become somewhat of a symbol of the Outer Banks' resilience in the aftermath of Hurricane Dorian.
Posted by: Besoeker || 11/21/2019 07:46 || Comments || Link || E-Mail|| [216 views] Top|| File under:
PG&E begins new mass power shutoff likely to affect up to 450,000 people
[Daily Mail, Where America Gets Its News] California's largest utility's preemptive measures come as virtually a rain-less fall has left brush dangerously dry amid forecasts for low humidity and high winds


Gusts of 55 mph are expected which which might fling tree branches or other debris into power lines, causing sparks that could set catastrophic fires


One reporting station in Napa County reporting has not seen a drop of rain since September, the first time that's happened since 1905


The northern Sierra Nevada has seen a fraction of an inch of rain in the past two months instead of the usual 5 inches


'This lack of rain is keeping the threat of fire very real, this late in the season, in many areas', says Scott Strenfel, PG&E's principal meteorologist


The planned shutoff would be the latest in a series of massive outages by PG&E, including one last month that affected nearly 2.5 million people.
Posted by: Fred || 11/21/2019 00:00 || Comments || Link || E-Mail|| [255 views] Top|| File under:
-Land of the Free
Some family doctors ditch insurance for simpler approach
[Med Press] Dr. Emilie Scott was only a few months into her first job when she started hearing the complaint: She was spending too much time with each patient.

Like many primary care doctors working in large medical systems, Scott was encouraged to see a new patient every 20 minutes. But that was barely enough time to talk and do a physical.

She eventually quit her job to try a new approach aimed at eliminating many of the headaches of traditional health care: tight schedules, short appointments and piles of insurance paperwork.

Instead of billing insurers, Scott now charges patients a $79 monthly fee that covers office visits, phone calls, emails, texts and certain medical tests and procedures. Scott typically sees six patients a day, down from around 30, and spends more time at each appointment. She hired two assistants to help handle paperwork compared with working with a department of billing specialists.

This approach —direct primary care—aims to leverage the extra time and money from avoiding insurance into improving care for patients.

"As far as our financial success, it does not depend upon having a team of people to figure out how to get money from the insurance company," said Scott, who co-owns a private practice in Irvine, California that serves about 900 patients. Scott said the practice has grown by word-of-mouth, without advertising.

In many ways, direct primary care is a return to a simpler time when doctors charged cash for their services. Patients say they appreciate the accessibility and simplicity of the system.

But health care researchers question its cost-effectiveness and whether it will ever be capable of serving large numbers of people.
Posted by: Bright Pebbles || 11/21/2019 06:11 || Comments || Link || E-Mail|| [326 views] Top|| File under:
Britain
320 'Bleed Control Kits' to be Given to Bars in London
[Summit] 320 'bleed control kits' are to be given to bars in the City of London as the UK capital's knife crime epidemic continues to soar.

The kits will be handed out by City of London police across the 1.12 square mile center of the city at a cost of £25,000.

Authorities said they were "proud" to launch the initiative, with David Lawes, Chief Superintendent of the City of London Police, telling Sky News that the decision was a "no brainer."

"This is a really, really simply piece of kit which can make a big difference. Particularly with the most catastrophic bleeds, if you don't get help in the first few minutes the person will almost certainly die," said Lawes.

"The kits contain tourniquets, trauma bandages, adhesive chest seals and foil blankets, and can help treat both knife and gunshot wounds. Bar staff will be trained in their use, so that victims of violent crime will not bleed out before an ambulance can reach them," writes Jack Hadfield.

Knife crime in the City of London jumped by 43% over the last year while in that same time period England saw a record high of 43,000 knife crimes across the country.

Violent crime levels show little sign of coming down as authorities refuse to tackle some of the core reasons for the bloodshed, which include broken families, weakened police powers and mass migration.
Posted by: Besoeker || 11/21/2019 07:26 || Comments || Link || E-Mail|| [312 views] Top|| File under:
Caribbean-Latin America
'Don't Let Food into the Cities': Evo Morales Caught on Tape Planning Starvation in Bolivia
long article- excerpt:


[Breitbart] On Wednesday, Minister of Government (Interior Minister) Arturo Murillo published audio of what he said was a call between Morales, currently in Mexico, and Faustino Yucra Yarwui, a rural socialist community organizer, in which Morales demanded Yucra organize blockades around the nation's biggest cities to prevent food and basic supplies from coming in, pressuring the government to allow Morales to return to power.

Yucra is a member of one of Bolivia's coca growers' unions. Coca is the plant used to develop cocaine. Morales rose to power as an advocate for coca growers and used his international prominence to promote the legalization of coca leaf,

Yucra, who refers repeatedly to Morales as "brother," tells Morales that the coca leaders have organized two blockade points to prevent goods from entering, one that has attracted 4,500 people.

"You know what, brother: you don't have to have 4,500 people," Morales replies in the audio. "Divide the union into four or five groups, so it lasts longer. … If you concentrate [in one place], people give up, but if there are groups, they take turns, we can hold up the blockade."

"Brother, don't let food into the cities, we will really blockade," Morales continues. "When they expelled me from Congress in 2002, they did a blockade. And now, they kick me out of Bolivia; there is a blockade. We will win."

Murillo told reporters the call occurred "three days ago" but could not reveal how Bolivian intelligence services acquired it. He accused Morales of "terrorism" and "crimes against humanity" for helping Yucra organize violent blockades that could starve out thousands of poor Bolivians.
Posted by: Frank G || 11/21/2019 09:43 || Comments || Link || E-Mail|| [437 views] Top|| File under: Commies
China-Japan-Koreas
Desperate HK protesters explore sewers in bid to escape campus
[DAWN] Among the detritus of a scorched and graffiti-sprayed concourse at Hong Kong Polytechnic University, several plastic covers ‐ some with torches placed above them ‐ betray extraordinary underground escape plans.

Protesters have removed metal manholes, some making exploratory forays into the fetid tunnels, following rumours of successful exfiltrations from a campus ringed for three days by baton-wielding police determined to arrest them.

Pockets of protesters, some with thick bandages wrapped around their knees in anticipation of a long crawl to freedom, knot the holes discussing an unlikely ‐ and highly dangerous ‐ breakout.

Reporters saw one group on their stomachs practising crawling. Another group hugged each other in consolation after apparently agreeing not to take the route down into the unknown.

"The people outside can't help us," a protester told local television as he prepared to descend into a sewer. "So what can we do?" One protester, gas mask on, and cling film wrapped around his arms, carried a torch as he descended with his backpack down the metal rungs into the subterranean gloom.


Rooters

witnesses said fewer than 100 protesters remained inside the Hong Kong Polytechnic University after more than 1,000 were arrested since late on Monday.

Some surrendered, while others were nabbed in escape attempts that included trying to clamber down ropes onto waiting cycle of violence
s. Some protesters resurfaced inside the campus after unsuccessfully probing the sewers for a way out during the night. It was unclear if any had managed to escape that way.

A fire services diver was seen entering and emerging from a campus sewer opening during the night.

"It has been a disastrous life for us spending these days in Polytechnic University, because we can't live here. The supply of food, water, electricity is going to be run out," said a student named Alesa, who said she had tried twice to escape through the sewer.

"It's in vain," she said. "I'm a bit upset, but overall, I'm peaceful. I think if a generation are destined to be criminals, who is to save the next generation?" she said.

Police searched for potential escapees during the night with spotlights rather than using the tear gas and rubber bullets that had marked

festivities

in recent days, heeding calls from Hong Kong leader Carrie Lam for a humane end to a siege that saw the most intense

festivities

since the protests escalated more than five months ago.

They also tightened barricades in the streets surrounding the university, making them secure enough to be visited late on Tuesday night by the force's new commissioner, Chris Tang, at the end of his first day on the job.

Tang earlier urged the support of all citizens to end the unrest triggered by fears that China's central government is stifling the former British colony's freedoms and extensive autonomy guaranteed in its handover to Chinese rule in 1997.

Tang is under pressure to restore police morale as well as public confidence in a force that has come in for widespread criticism for increasingly violent tactics to suppress the protests. Police deny accusations of using excessive force.

The police quietly rolled out a new, harder-edged motto on Tang's first day, replacing "We Serve with Pride and Care" with "Serving Hong Kong with Honour, Duty and Loyalty".

Police have made more than 5,000 arrests since citywide protests escalated in June.

CHINA CONDEMNS US BILL
Chinese leaders say they are committed to the "one country, two systems" formula put in place in 1997 and have accused foreign countries, including

Britannia

and the United States, of stirring up trouble.

In Washington, the U.S. Senate unanimously passed the "Hong Kong Human Rights and Democracy Act", which would require the secretary of state to certify at least once a year that Hong Kong retains enough autonomy to qualify for special U.S. trading consideration and would impose sanctions against officials responsible for human rights


...which are often intentionally defined so widely as to be meaningless...


violations.

The bill must be reconciled with similar legislation approved by the House of Representatives. Senate aides said they expected it to move forward eventually as an amendment to a massive defence bill expected to pass Congress later this year.

China's foreign ministry condemned the passage of the bill, saying the United States should stop interfering in Hong Kong and Chinese affairs and move to stop the latest bills on Hong Kong from becoming law.

The Hong Kong government expressed "deep regret" over the bill's passage.

The unrest marks the most serious popular challenge to Chinese President Xi Jinping since he came to power in 2012.

Some protesters emerged as the sun rose above the Hong Kong Polytechnic University campus after a night spent sleeping on yoga mats to express a range of feelings, from defiance to uncertainty.

Others considered hiding in the maze of campus buildings, as they said a teacher had advised them to do.

"I already know where I will hide," a 19-year-old student, who gave his name only as Paul, said as he emerged in a hoodie, shorts and slippers to ask about breakfast in the canteen.

"I have enough food for at least a week and then will see what happens," he said.

Two protesters in full body armour, wielding metal rods, were going to get some sleep in the library after their night shift watching police movements outside.

"We need some energy to get ready for the big fight. Now that there's not many of us left they may want to come in," said a former student named Marc, 26.

"We know this place, it's our home and it is a maze. And we have weapons. We're not going to give up now, it's too late for that," he said.

Protesters still have stocks of petrol bombs, bows and arrows and other makeshift weapons after a weekend of fiery


...a single two-syllable word carrying connotations of both incoherence and viciousness. A fiery delivery implies an audience of rubes and yokels, preferably forming up into a mob...




festivities

.

One protester practised firing arrows at a campus tower shortly after dawn.

The university on the Kowloon peninsula is the last of five that protesters had occupied to use as bases from which to disrupt the city over the past 10 days, blocking the central Cross-Harbour Tunnel outside and other arteries.

"It's still incredible we defended it for such a long time," said Ricky, a 21-year-old student. "Since the police have taken control, many started to feel afraid and left and now many of us feel desperate and unhappy because we lost some support."
Posted by: Fred || 11/21/2019 00:00 || Comments || Link || E-Mail|| [243 views] Top|| File under: Commies
Europe
On Ukraine's bleak front line, US aid saves lives and morale
AVDIIVKA, Ukraine (AP) ‐ U.S.-made medical equipment, night-vision devices and countermortar radar make a difference for Ukrainian troops fighting Kremlin-backed separatists on the front line of the standoff between Russia and the West. Sometimes, it's the difference between life and death.

So when $400 million in U.S. military aid to Kyiv was held up this year, Ukrainians got nervous.

Every little bit of assistance helps in the World War I-style trenches of Avdiivka, where conscripts and volunteer soldiers use shovels to shore up mud walls, chop wood for makeshift stoves, and cook their own food from local vegetables and canned supplies.

Rostyslav Pokotylo shows off the American flag inside the case for his night-vision gun scope, which he credits with saving his life in 2017.

"I ended up in a combat zone ... If not for this, who knows what would have happened," he says. "With its help, I could see the enemy. I saw the enemy first, and we opened fire."

As impeachment hearings play out in Washington, Ukrainian troops at the front described their hopes and fears to The Associated Press in the five-year conflict that has taken 13,000 lives and still simmers on, sporadic gunfire punctuating the autumn calm.

In the hearings, Democrats in Congress say U.S. President Donald Trump pressured his Ukrainian counterpart, Volodymyr Zelenskiy, to investigate former U.S. Vice President Joe Biden, a Democratic rival, while withholding U.S. military aid to Kyiv. Trump says the aid was held up over corruption concerns.
Posted by: Besoeker || 11/21/2019 07:07 || Comments || Link || E-Mail|| [263 views] Top|| File under:
India-Pakistan
Exploration of shale gas from next month: Babar
[DAWN] Prime Minister's Special Assistant Nadeem Babar on Tuesday called for closure of the country's existing petroleum refineries for being obsolete and said the shale gas exploration in the country would begin next month.

Speaking at the inaugural session of the Annual Technical Symposium and Exhibition of the oil and gas companies, Babar said "the existing technology being utilised in the country's refineries is obsolete and such refineries need to be closed down entirely or phased out, rendering the current refining methods outdated".

On its part, he said the government was working towards setting up two new major refineries and ensuring upgradation of another ‐ Pakistain Refinery Ltd at Bloody Karachi


...formerly the capital of Pakistain, now merely its most important port and financial center. It is among the largest cities in the world, with a population of 18 million, most of whom hate each other and many of whom are armed and dangerous...


‐ with the support of the international investors from the Middle East and China.


Posted by: Fred || 11/21/2019 00:00 || Comments || Link || E-Mail|| [153 views] Top|| File under: Govt of Pakistan
Minor girl found dead in Kurram
[DAWN] PARACHINAR: A five-year-old girl was found dead after being subjected to alleged sexual assault by unknown accused in Peewar area of Kurram tribal district, police and family sources said here on Tuesday.

Gul Ali, 60, told mediapersons that the body of his five-year-old granddaughter was found in a pond in Peewar village. He said she was studying in a local government school.

He added that the girl did not return home from school and later they found the body in a pond in the area. He said the body was taken to the district headquarters hospital Parachinar

for an appointment with Dr. Quincy

.

Medical examination confirmed that the minor girl was subjected to sexual assault before she was killed. He appealed to the chief justice, army chief and police to initiate investigation and award exemplary punishment to the culprit.

Later, district police officer Kurram Rahim Shah said that police had taken into custody
Into the paddy wagon wit' yez!
two watchmen of the school for investigation into the case.


Posted by: Fred || 11/21/2019 00:00 || Comments || Link || E-Mail|| [235 views] Top|| File under:
Sedition case registered against Sindh University students for 'chanting anti-Pakistan slogans'
[DAWN] Jamshoro police has lodged a sedition case against some students of Sindh University, Jamshoro for allegedly chanting anti-Pakistain slogans and for being involved in wall chalking against the state, it emerged on Tuesday.

The case, registered against at least 17 students of the university, was lodged under Section 120-A (definition of criminal conspiracy), 120-B (punishment for criminal conspiracy), 123-A (condemnation of the creation of the state, and advocacy of abolition of its

illusory sovereignty

), 124 (assaulting president, governor, etc. with intention to compel or restrain the exercise of any lawful power) and 153 (wantonly giving provocation with intent to cause riot) of the Pakistain Penal Code on the complaint of Inspector Ghulam Qadir Panhwar, the security head of the campus.

The complainant said that on October 31 the hostel in-charge Qamar Lashari, Niaz Buledi, and provost Shahab Ahmed Soomro had informed him that around 17 to 18 students of the Jeay Sindh group had raised slogans against Pakistain as well as against the government of the country and had been involved in wall chalking outside the boys' hostel's main gate.

Inspector Panhwar said he was informed that the students were creating lawlessness in the institution. He claimed that after receiving the information, he reached the site of the incident and found that the students were carrying flags of Jeay Sindh, were raising slogans against Pakistain, and were engaging in wall chalking against the state.

According to Panhwar, after seeing the police, the students moved towards the hostel while continuing to chant slogans such as "Sindhu Desh, Na Khapey Na Khapey Pakistain, we will break Pakistain".

The complainant said he himself and the hostel in-charge clearly identified the students involved.


Posted by: Fred || 11/21/2019 00:00 || Comments || Link || E-Mail|| [163 views] Top|| File under: Govt of Pakistan
SpaceX MK-1 EXPLODES while being pressure tested




From the Facebook SpaceX Boca Chica group, the Moderator reports:

RUPTURE UPDATE:
Through back channels it has been revealed that MK1 suffered an accidental overpressure to failure. Fuel and oxidizer would typically be loaded to 3 Bar or 43.5 psi~ for densification purposes and flightworthy tanks may be tested to 1.5-2x that value for single time structural proofing. In the case of what happened today the story is that communications errors between the pumps/sensors and remote controls allowed the tanks to be massively and erroneously overpressured to the point of failure, leading to catastrophic rupture.

We expect SpaceX in good time to reveal the details, they may explain it was deliberate as big changes in airframe and control surfaces in the succeeding MK series variants are coming.

Posted by: 3dc || 11/21/2019 00:00 || Comments || Link || E-Mail|| [424 views] Top|| File under:
Who's in the News
34
[untagged]
7
Govt of Iran
6
Govt of Iraq
4
Taliban
3
Arab Spring
3
Houthis
3
Palestinian Authority
3
Govt of Iran Proxies
2
Moslem Colonists
2
Commies
2
Govt of Pakistan
1
Islamic State
1
Govt of Syria
Bookmark
E-Mail Me
The Classics
The O Club
Rantburg Store
The Bloids
The Never-ending Story
Thugburg
Gulf War I
The Way We Were
Bio
Merry-Go-Blog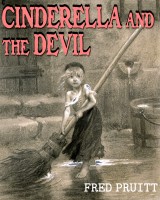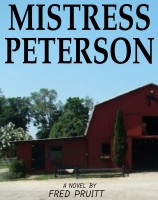 On Sale now!


A multi-volume chronology and reference guide set detailing three years of the Mexican Drug War between 2010 and 2012.

Rantburg.com and borderlandbeat.com correspondent and author Chris Covert presents his first non-fiction work detailing the drug and gang related violence in Mexico.

Chris gives us Mexican press dispatches of drug and gang war violence over three years, presented in a multi volume set intended to chronicle the death, violence and mayhem which has dominated Mexico for six years.
Click here for more information


Meet the Mods
In no particular order...


Steve White
Seafarious
Pappy
lotp
Scooter McGruder
john frum
tu3031
badanov
sherry
ryuge
GolfBravoUSMC
Bright Pebbles
trailing wife
Gloria
Fred
Besoeker
Glenmore
Frank G
3dc
Skidmark
Alaska Paul



Better than the average link...



Rantburg was assembled from recycled algorithms in the United States of America. No trees were destroyed in the production of this weblog. We did hurt some, though. Sorry.
3.237.71.247