Three Indiana Judges Suspended After Drunken Violent Brawl at White Castle
[LEGALINSURRECTION] At around 12:30 a.m. on May 1, Respondents and Clark Circuit Court Magistrate William Dawkins ("Magistrate Dawkins") met at a local bar, where they continued to drink alcohol. At around 3:00 a.m., the group walked to a strip club and tried to enter, but found that it was closed.

The group then walked to a nearby White Castle. While Magistrate Dawkins went inside, Respondents stood outside the restaurant. At around 3:17 a.m., Alfredo Vazquez and Brandon Kaiser drove past the group and shouted something out the window. Judge Bell extended her middle finger to Vazquez and Kaiser, who pulled into the White Castle parking lot and exited the vehicle. Judge Bell, who was intoxicated, has no memory of the incident but concedes that the security camera video shows her making this gesture.

A heated verbal altercation ensued, with all participants yelling, using profanity, and making dismissive, mocking, or insolent gestures toward the other group. At no time did Respondents move to another location in the parking lot to avoid a confrontation or de-escalate the conflict.

After a verbal exchange between Judge Bell and Vazquez, a physical confrontation ensued. At one point, Judge Jacobs had Kaiser contained on the ground. With his fist raised back, Judge Jacobs said, "Okay, okay, we're done, we're done," or "This is over. Tell me this is over," or words to that effect. At another point during the confrontation, Judge Adams kicked Kaiser in the back. The confrontation ended when Kaiser pulled out a gun, shot Judge Adams once, and shot Judge Jacobs twice.

Adams received "two emergency surgeries, including a colon resectioning." Jacobs stayed in the hospital for 14 days after his two emergency surgeries.

Adams had a blood alcohol level of 0.213. Jacobs' blood alcohol level peaked at 0.177.

Bell did not have hers tested, but officials knew she had a few drinks because she could not remember the incident.

Authorities charged Kaiser "with 14 crimes, including eight felony charges — four of which are Level 3 felony aggravated assault."

His nephew, Vazquez, "faces six counts of low-level felony and misdemeanor charges, including two counts of Level 6 felony battery."

The Indiana Supreme Court concluded that the judges "engaged in judicial misconduct by appearing in public in an intoxicated state and behaving in an injudicious manner and by becoming involved in a verbal altercation."
Posted by: Fred || 11/16/2019 00:00 || Comments || Link || E-Mail|| [384 views] Top|| File under:
-Signs, Portents, and the Weather-
Deputy tackles teen quadruple amputee in group home: video
[NYPOST] An Arizona deputy wrestled a 15-year-old quadruple amputee to the ground at a group home in Tucson, disturbing footage of the incident shows.


Whoa! Heroic lawn forcement officer story!


The unidentified Pima County Sheriff's deputy encountered the teen, Immanuel, on Sept. 26 while responding to a report that he had kicked over a garbage can and verbally threatened an employee, KOLD reports.


How's a quadruple amputee kick anything? I guess maybe he uses one of his wooden legs. Threatened the employee? Was he gonna bite him?


Another teen inside the home then started recording the incident on his cellphone, an eight-minute interaction during which the deputy tried to forcefully subdue the teen amputee as he repeatedly shouted and demanded to be let go.
"Don't f–king hold me down!" the teen screamed, video shows.


Just leave him. How's he gonna get up?


The deputy then rolled the teen onto his stomach as he demanded to be released. At another point, after the teen stopped resisting, the deputy yelled into Immanuel's face, asking why he didn't comply with his commands sooner, video shows. "I will raise my voice to you whenever the f–k I want, you understand?" the deputy screamed.


Do they really teach that in Deputies' Academy?


"Hey, you asked him a question," the teen recording the interaction replied. "He answered."


So now the other amputee kid's in the soup with him?


The deputy then approached the second teen, a 16-year-old boy,


Toldja so.


and told him to "shut the hell up" before both juveniles were arrested on disorderly conduct charges, according to KOLD, which obtained the footage on Thursday.
"Into the paddy wagon wit' yez!"
"Gimme my legs back!"
A public defender representing the quadruple amputee said he wanted to make sure that no one else in group homes was treated the way he was on the footage.


Amputees, even quadruple amputees, can be just as bratty as anybody else. I'm still of the opinion that police officers should be courteous to citizens even if they're about to shoot them.


"He wanted to talk," public defender Sam Jurgena told the station. "He wanted to have the video on the news because he wanted to make sure something good comes from this."


"Something good" would have been not kicking the garbage can with his stump. "Something just as good" would have been Deputy Friendly being civil to the brat.


The Pima County Sheriff's Office was unaware of the footage prior to its release by the Pima County Public Defender and an internal investigation has been launched into the deputy's conduct, KOLD reports.


"Footage? What footage?"


The incident would have likely never been exposed if not for the quick-thinking teen – identified as C.J. – who recorded the encounter. Charges against C.J. have also been dropped, Pima County Public Defender Joel Fineman told the Washington Post.


Recording a deputy is not disorderly conduct, though kicking a garbage can with your stump might very well be.


"These are kids who live in a group home because they can't live with their parents," Fineman said. "This is exactly the type of person that law enforcement needs to protect and defend. Instead we see them being treated like they're animals."


All the amputees I've ever known have been on average as decent or indecent as anyone else. If they couldn't live with their parents there was probably a reason.



Posted by: Fred || 11/16/2019 00:00 || Comments || Link || E-Mail|| [270 views] Top|| File under:
China-Japan-Koreas
Trump asked Tokyo for $8 bln to keep US troops in Japan
US President Donald Trump has asked Japan to quadruple its payments for US forces stationed there, Foreign Policy reported, citing unnamed current and former US officials, as Washington presses long-standing allies to increase their defense spending.

Washington wants Tokyo to increase annual payments for the 54,000 US troops in Japan to around $8 billion from about $2 billion, Foreign Policy said, citing three unnamed former defense officials. The current agreement expires in March 2021.

The demand was made to Japanese officials during a trip to the region in July by John Bolton, at that time Trump's national security adviser, and Matt Pottinger, who was then the Asia director for the National Security Council, Foreign Policy said.


Posted by: g(r)omgoru || 11/16/2019 05:48 || Comments || Link || E-Mail|| [379 views] Top|| File under:
Taiwan Evacuates Students From Hong Kong As Deadly Protest Clashes Continue
[SPUTNIKNEWS] In response to escalated, student-involved violence during Hong Kong anti-government demonstrations and "riots," Taiwan's Ministry of Education has moved to evacuate over 500 students from the semi-autonomous city via government-chartered flight.As of Friday, nearly half of the Taiwanese student body attending universities in Hong Kong have returned to their home state, according to a November 15 announcement from Taipei.

Police-protester

festivities

have increased and violence has reached new levels within the past week, prompting the Hong Kong Education Bureau to declare school closures until November 18.

Of the estimated 1,021 Taiwanese students studying in Hong Kong, the Ministry of Education reported a total of 303 are studying at the Chinese University of Hong Kong - which was barricaded and has been the site of several police-student

festivities

throughout this week..


Posted by: Fred || 11/16/2019 00:00 || Comments || Link || E-Mail|| [201 views] Top|| File under: Commies
North Korea Lambasts Joe Biden as 'Rabid Dog in Final Stage of Dementia'
[SPUTNIKNEWS] North Korea
...hereditary Communist monarchy distinguished by its truculence and periodic acts of violence. Distinguishing features include Songun (Army First) policy, which involves feeding the army before anyone but the Dear Leadership, and Juche, which is Kim Jong Il's personal interpretation of Marxism-Leninism, which he told everybody was brilliant. In 1950 the industrialized North invaded agrarian South Korea. Twenty-one countries of the United Nations eventually contributed to the UN force opposing the invasion, with the United States providing around 90% of the military personnel. Seventy years later the economic results are in and it doesn't look good for Juche...
previously called US Vice President Joe Foreign Policy Whiz Kid Biden

...Failed seeker of the Democratic presidential nomination on multiple occasions, vice president under Barack Obama, giving it a last try in his dotage for 2020...
"an imbecile" and "fool of low IQ" in May for calling their leader a dictator and tyrant.

North Korea's official KCNA news agency has launched a tirade against US Vice President Joe Biden in response to his unflattering comments about the country's leader Kim Pudge Jong-un


...the overweight, pouty-looking hereditary potentate of North Korea. Pudge appears to believe in his own divinity, but has yet to produce any loaves and fishes, so his subjects remain malnourished...


The news agency likened Biden to a "rabid dog" that will soon pass away and needs to be put down. The media outlet went on to say that the vice president was manifesting the "final stage of dementia".

It is not immediately clear what insult the media is referring to; however, Biden has been on record accusing President Trump of pandering to Kim, whom the former vice president called a "murderous dictator".


Posted by: Fred || 11/16/2019 00:00 || Comments || Link || E-Mail|| [342 views] Top|| File under: Commies
U.S. Flexes Naval Muscle in the Taiwan Strait
[Asia Times] Action comes on the eve of Joint Chiefs visit in Japan with Prime Minister Shinzo Abe to resolve Tokyo-Seoul spat

For the first time since September, a US warship has transited the Taiwan Strait.

The move by the USS Chancellorsville, a guided-missile cruiser, is likely to irk China, which views the island of Taiwan as a breakaway province, Fox News reported.

"Guided-missile cruiser USS Chancellorsville conducted a routine Taiwan Strait transit Nov. 12 (local time) in accordance with international law. The ship's transit through the Taiwan Strait demonstrates the US commitment to a free and open Indo-Pacific," said Cmdr. Reann Mommsen, spokesperson for the US 7th fleet.

"The US Navy will continue to fly, sail and operate anywhere international law allows," he added.

The transit comes as the chairman of the Joint Chiefs of Staff Army Gen. Mark Milley visits Japan for a meeting with Prime Minister Shinzō Abe to help repair diplomatic relations with South Korea after a recent spat over intelligence sharing between Tokyo and Seoul, according to the Fox report shared by Real Clear Defense online.

"All interactions between [Chinese] ships and aircraft were professional and routine" during the transit, a Navy official told Fox News.

Defense Secretary Mark Esper is set to begin on Wednesday a four-nation Asia tour with stops in South Korea, Thailand, the Philippines and Vietnam, according to the Pentagon.

The Taiwan Strait transit was the ninth by the US Navy this year. The last one occurred in late September, when the USS Antietam, another guided-missile cruiser conducted a similar transit.
Posted by: 3dc || 11/16/2019 00:00 || Comments || Link || E-Mail|| [225 views] Top|| File under: Commies
Mainland, Taiwanese students flee HK's protest-riven campuses
[Asia Times] Batches of students left universities for the mainland via police ferry or bullet train, but evacuation denied

A ship from the Hong Kong police's marine division emerged from the morning mist of Hong Kong's Tolo Harbor at dawn on Wednesday and quietly berthed at a pier near the Chinese University of Hong Kong (CUHK) in the New Territories where a group of students carrying suitcases had been waiting anxiously to board.

The boat soon cast off for a destination said to be a police facility close to the city's border with mainland China, after constables inspected the identity documents of the students as only mainlanders were allowed onboard.

The seemingly covert police evacuation operation was carefully planned and carried out in the early hours, when most of the black-clad protesters – local CUHK students and outsiders – were still sleeping under the stars on a footbridge leading to the main entrance of the campus after a night of fierce battles with riot police involving Molotov cocktails, tear gas canisters and rubber bullets.

More ferry rides to safety would be arranged for remaining mainland students at CUHK, and the police also confirmed during a press briefing Wednesday afternoon that they had deployed a boat to help non-local students who wished to leave the campus since main roads were all barricaded and the nearby train station was shut amid widespread vandalism.

The numerous mainland students who study at tertiary institutions in Hong Kong are packing up and leaving, flustered by the ongoing chaos that has spilled over onto their campuses and inevitably affected their lives when many merely wanted to stay out of the raging altercations.

Even the most apolitical ones are now wondering in trepidation if their continued stay at CUHK and other universities would be safe, and some were urged by their concerned parents to return home immediately.


Posted by: 3dc || 11/16/2019 00:00 || Comments || Link || E-Mail|| [132 views] Top|| File under: Commies
Big jets ready to airlift Taiwanese from HK
[Asia Times]
Taiwanese living and working in Hong Kong will get help from their government with carriers asked to prepare for an evacuation

Taiwanese papers also reported that the island's authorities had also requested China Airlines and EVA Air to stand by to quickly deploy wide-body jets to airlift not only the students but also Taiwanese residents who work or live in Hong Kong.


Wide-body jets carry up to 850 passenger seats...

A flight between Hong Kong and Taipei as well as other key cities on the island is only a 70-minute hop, so a passenger jet could fly two round trips without the need to refuel, enabling a swift evacuation should the situation in Hong Kong deteriorate.


In very round numbers, that's 2,000 people standing in the aisles and possibly 7.5 hours (load-fly-unload-fly back-load-fly-unload) between refuelings. Plus refueling time...

A contingency plan was made overnight when international news agenciesincluding Agence France-Presse reported on Thursday that the Hong Kong government was on the cusp of announcing a curfew banning all residents from going outside or joining rallies at night, starting from the coming weekend, citing a tweet by the Beijing-based Global Times which was deleted not long after it was published.

It is estimated that close to 80,000 Taiwanese now live in Hong Kong, mostly through marriage or employment.


80,000 divided by 2,000 is 40 double trips. Each double trip will take approximately 7.5 hours plus refueling, for a total of 300 hours plus refueling time unless they refuel and hose out the cabins even as the passengers disembark...
Posted by: 3dc || 11/16/2019 00:00 || Comments || Link || E-Mail|| [171 views] Top|| File under: Commies
China, Vietnam will never agree on South China Sea
[Asia Times] While Hanoi threatens an arbitrary complaint at The Hague, Beijing avers its competing sea claims are rooted in 'historical fact'

The problem, of course, is that China would not likely recognize any international arbitration award perceived as inimical to its interests. Beijing made that stance clear in July 2016 when The Hague-based Permanent Court of Arbitration (PCA) ruled in favor of the Philippines over China.

According to that landmark ruling, China's so-called "nine-dash line" map, which delineates claims that encompass nearly 90% of the South China Sea, has no validity under international law, including UNCLOS. China ignored the fact that it has signed and ratified UNCLOS, and flatly rejected the ruling.
Posted by: 3dc || 11/16/2019 00:00 || Comments || Link || E-Mail|| [142 views] Top|| File under: Commies
India-Pakistan
Man arrested for sexually assaulting children implicated in two more cases
[DAWN] A man arrested by police for allegedly sexually assaulting children is also suspected of kidnapping and assaulting two more victims, a tea vendor and a labourer, who he allegedly kidnapped, drugged and assaulted at his home in Bahria Town.

Separate FIRs in both cases were lodged against the suspect on Thursday. He has already been arrested in another case and was remanded into police custody for five days on Wednesday.

In the police's preliminary investigation into the first case, the suspect confessed to sexually assaulting 30 children in Pakistain. The investigation also found that he had been deported from

Italia

and the United Kingdom after being imprisoned for child sexual abuse.

Two more cases have now come to light after the police offered to help each of the man's victims and said that if they do not want to become complaints in the FIRs the police will do so instead.

On Thursday, a relative of an 11-year-old boy told Rawat police that the child, a tea vendor in Bahria Town Phase VIII, had been missing for two and a half months.

The man told Dawn that ever since the child disappeared, he and other family members had been searching for him in the Khanna area. He said that when the child was released, he told them he was drugged and assaulted by the suspect for two months.

He said in the FIR that he thought the child may have been

kidnapped

by the suspect, since he has been accused of kidnapping and assaulting children in another case.

The victim was interviewed by the police after the FIR was registered.

So far, three FIRs have been registered with the Rawat police against the suspect.

A labourer told police that he was at a petrol station in Bahria Town when a motorist, who was later identified as the suspect, offered him a job at his residence. He said he was made to sit in his case and was drugged and taken to the suspect's house, where he was sexually abused.

An FIR was registered after a medical examination of the victim.

Police said DNA samples will be sent to the laboratory on Friday. They said the relatives of the victims must be assured regarding their protection and cases must be registered on their complaints. If parents are not willing to submit complaints due to social pressure, the police must adopt a legal process to register the case on their own complaint.


Posted by: Fred || 11/16/2019 00:00 || Comments || Link || E-Mail|| [117 views] Top|| File under:
Pakistan Introduces 'Critical' Vaccine to Fight 'Extreme' Drug-Resistant Typhoid Outbreak
[SPUTNIKNEWS] Pakistain on Friday began vaccinating millions of children against typhoid fever, a dangerous bacterial infection that can spread through contact or contaminated food and water, in an effort to contain a drug-resistant outbreak of the disease that has infected around 11,000 people since 2016.

The new vaccine that is being distributed can prevent typhoid fever infection for up to five years. Health practitioners began administering the shot in the southern Sindh province to children aged between nine months and 15 years old,

Rooters

reported. Officials plan for the new vaccine to become part of routine childhood immunizations by 2021.

"Beginning the vaccination in urban areas is critical in preventing the disease among the communities most at risk," Azra Fazal Pechuho, Sindh's provincial minister for health, said in a statement,

Rooters

reported.

According to the US Centers for Disease Control and Prevention (CDC), typhoid fever is a life-threatening illness caused by the Salmonella Typhi bacteria.

Symptoms include weakness, stomach pain, headache, diarrhea or constipation, cough and loss of appetite. It can also cause pink spots on the chest. The disease is especially threatening to children in developing countries.


Typhoid is spread by eating or drinking food or water contaminated with the feces of an infected person. So wash your hands regularly with soap when you go to such countries, and don't drink the water.
Posted by: Fred || 11/16/2019 00:00 || Comments || Link || E-Mail|| [264 views] Top|| File under: Govt of Pakistan
Science & Technology
'Artemis Is Here:' Vice President Pence Stresses Importance of 2024 Moon Landing
h/t Instapundit


Fifty years to the day after the United States launched the second-ever crewed mission to the surface of the moon, Vice President Mike Pence stressed the importance of going back to Earth's nearest neighbor.

During a speech here at NASA's Ames Research Center Thursday (Nov. 14) ‐ the 50th anniversary of the liftoff of the Apollo 12 mission ‐ Pence lauded the many thousands of men and women who helped make the United States' epic moon landings possible so many years ago. And he thanked the Ames workforce, and the rest of NASA, for their labors on the next giant leap as well.

"We will ensure that the next man, and the first woman, on the moon will be American astronauts," Pence told a cheering crowd of Ames employees. "Artemis is here!"


I'd like to read Greta Thunberg's response
Posted by: g(r)omgoru || 11/16/2019 05:42 || Comments || Link || E-Mail|| [268 views] Top|| File under:
SpaceX fires up redesigned Crew Dragon as NASA reveals SuperDraco thruster "flaps"
On November 13th, SpaceX revealed that a planned static fire test of a Crew Dragon's powerful abort thrusters was completed without issue, a strong sign that the company has successfully redesigned the spacecraft to prevent a catastrophic April 2019 explosion from reoccurring.

Pending a far more extensive analysis, Wednesday's static fire should leave SpaceX on track to perform Crew Dragon's next major flight test before the end of 2019.


In an unexpected flourish of transparency, SpaceX and NASA published photos of the Crew Dragon capsule's static fire test just a few hours after it was completed, an excellent sign that the 'quick-look' data analysis immediately following the test was extremely positive. Spaceflight Now was first to visually confirm that the test had occurred, publishing a photo that revealed a whitish cloud of smoke produced by the static fire around 3:15 pm EST (20:15 UTC).

Had a failure similar to the April 2019 explosion occurred, that cloud would have likely been tinged red by unburnt dinitrogen tetroxide (NTO) oxidizer, and the different appearance of November 13th's exhaust cloud was seen as the first tentative sign that this static fire had gone more successfully.

Alongside photos of the SuperDraco thruster test published by NASA and SpaceX shortly after its conclusion, SpaceX confirmed that the test was completed without issue. Regardless of whether everything performed exactly as intended, this means that factory-fresh Crew Dragon capsule C205 made it through the test unscathed, likely securing SpaceX and NASA a large volume of uninterrupted telemetry data, as well as the hardware itself.

Just hours after C205's static fire was completed, NASA published a detailed update, confirming that the tests were finished without any immediately apparent issues.


Now, SpaceX and @NASA will
1⃣ Review data from the test
2⃣ Perform hardware inspections
3⃣ Establish launch date for In-Flight Abort Test
Posted by: 3dc || 11/16/2019 00:00 || Comments || Link || E-Mail|| [164 views] Top|| File under:
Home Front: Culture Wars
So We Played That 'Feminist' Monopoly Game...
Remember that rule from Monopoly where women were given less money than men?

Me neither

"you get more money if you go to a women's rally"
"I'm still not going"
I love this guy
Posted by: Herb McCoy || 11/16/2019 00:00 || Comments || Link || E-Mail|| [326 views] Top|| File under:
Who's in the News
29
[untagged]
7
Commies
5
Islamic State
4
Taliban
4
Govt of Iran
3
Govt of Pakistan
2
Govt of Syria
2
Boko Haram (ISIS)
2
Govt of Iraq
1
Moslem Colonists
1
Salafists
1
Sublime Porte
1
al-Qaeda
1
Govt of Pakistain Proxies
1
Hamas
1
Haqqani Network
Bookmark
E-Mail Me
The Classics
The O Club
Rantburg Store
The Bloids
The Never-ending Story
Thugburg
Gulf War I
The Way We Were
Bio
Merry-Go-Blog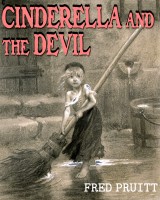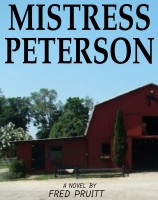 On Sale now!


A multi-volume chronology and reference guide set detailing three years of the Mexican Drug War between 2010 and 2012.

Rantburg.com and borderlandbeat.com correspondent and author Chris Covert presents his first non-fiction work detailing the drug and gang related violence in Mexico.

Chris gives us Mexican press dispatches of drug and gang war violence over three years, presented in a multi volume set intended to chronicle the death, violence and mayhem which has dominated Mexico for six years.
Click here for more information


Meet the Mods
In no particular order...


Steve White
Seafarious
Pappy
lotp
Scooter McGruder
john frum
tu3031
badanov
sherry
ryuge
GolfBravoUSMC
Bright Pebbles
trailing wife
Gloria
Fred
Besoeker
Glenmore
Frank G
3dc
Skidmark
Alaska Paul



Better than the average link...



Rantburg was assembled from recycled algorithms in the United States of America. No trees were destroyed in the production of this weblog. We did hurt some, though. Sorry.
3.235.85.115