-Lurid Crime Tales-
IG Horowitz says FISA abuse report is 'nearing completion' for release
[Right Scoop] DOJ Inspector General Michael Horowitz has just informed Congress that the redaction process for his report on 2016 FISA abuses is "nearing completion":

Shannon Bream
✔
@ShannonBream
BREAKING: DOJ IG Horowitz sends letter to Congressional leaders. Says report is going through declassification ("nearing completion"), is lengthy, and he anticipates few redactions. Doesn't foresee "a need to prepare and issue separate classified and public versions."

It's been going through the redaction process for well over a month now so I'm guessing we could see this report before Thanksgiving. That'd be fantastic.

Here's the full letter, which is short, if you'd like to read it:
Posted by: Besoeker || 10/25/2019 07:12 || Comments || Link || E-Mail|| [6471 views] Top|| File under:
Revealed: 39 Chinese migrants found in death trap lorry had travelled 5,000 miles and may have been locked in airless, freezing trailer for DAYS
[Daily Mail, where Amreica gets its news]
Maurice 'Mo' Robinson, 25, held on suspicion of murdering 39 Chinese nationals frozen inside lorry in Essex


Police have raided his Armagh home - and the home he shared with his parents - who have flown to England


Robinson travelled by ferry from Dublin to Holyhead on Saturday and was waiting for the container yesterday


He moved lorry to a nearby industrial estate to check his paperwork and found the 31 men and 8 women dead


Friend told MailOnline: 'Mo is from the nicest family - he wouldn't have known those people were in the back'


Police in Belgium say container arrived at Zeebrugge on Tuesday before ferry to Purfleet, Essex, hours later


Bodies are being moved from Tilbury docks to the mortuary in Chelmsford for post-mortem examinations


Police probing whether the victims were being trafficked by criminal gangs in the UK who sell them as slaves to work in nail bars, brothels, massage parlours and restaurants
SMUGGLERS PUT ON 'MINI BUS SERVICE' TO DEAL WITH DEMAND IN PURFLEET

Last night it was revealed that the Thames port where the migrants were found 'comes alive at night' with new arrivals.

A former security guard told The Times that smuggling is so well organised in the area that mini buses meet the migrants and take them away.

Gary Lilley had previously worked at the port for around six weeks as a security guard.

He held the position seven years ago and said he once found out that 15-passports from foreigners had been dumped in a local lay-by.

He said: 'The port comes alive at around 2am. I've seen groups of migrants walking out the front door of the port with carrier bags.

'When there's a group of them a few security guards on minimum wage aren't going to stop them. They are all ages, babes in arms and five-year-old girls.

'Minibuses wait there at night for them to arrive. Last summer during the heatwave I gave water bottles to two five-year-old girls as they looked desperate.'

The 61-year-old said he had been upset when he learnt about the 39 deaths, but said that he hadn't been surprised by the tragedy.

He said he previously found some Albanian passports. He notified police, but he claims they hadn't been interested in them, so he threw them in the bin.

He also claimed that British authorities 'didn't know' what to do with those coming in illegally from other countries.


Vile trade of the snakeheads: As police investigate how 39 Chinese migrants died in a lorry, PAUL BRACCHI reveals how brutal criminal gangs exploit the country's poor, shipping them across the world to work as slave labour

[Daily Mail] All those who died came from Fujian province in south-eastern China, situated opposite the island of Taiwan.

Fujian is also the 'home' of the notorious Snakeheads, an off-shoot of the Triads.

The Snakeheads, who specialise in people smuggling, are so-called because those who wish to get out of China illegally need guidance as they 'twist and turn' to find ways around border controls — 'a sophisticated travel service in human misery,' they have been labelled.

Back in the 1990s, their activities were focused on Hong Kong, providing black market labour mostly to the kitchens of restaurants run by Hong Kong's long-established Chinese community.

In the intervening years, the Snakeheads have branched out supplying young women, who are often kidnapped and forced into the sex trade in Britain.
Posted by: Skidmark || 10/25/2019 00:00 || Comments || Link || E-Mail|| [6462 views] Top|| File under:
When Outsourcing Goes Wrong
[Metro.UK] Hitman hires hitman who hires hitman who hires hitman who hires hitman who tells police.

Five hitmen have been jailed for attempted murder after each one avoided carrying out the contract themselves so they could make a profit.

Chinese businessman Tan Youhui was looking for a hitman to take out a competitor, Wei Mou, and was willing to pay 2 million yuan (£218,000) to get the job done.

The hitman that Mr Youhui hired decided to offer the job to another hitman for half the original price.

The second hitman then subcontracted to another hitman, who then subcontracted to a fourth, who gave the job to a fifth.

However, hitman number five was so incensed at how much the value of the contract had fallen, that he told the target to fake his own death, which eventually led to the police finding out about the plot, Beijing News reported.

The businessman and the hapless assassins were all convicted of attempted murder by the court in Nanning, Guangxi, following a trial that lasted three years.

The original dispute occurred in 2013, when Wei decided to sue real estate developer Youhui.

Tan, who hired the original hitman, was jailed for five years, while Xi, the first hitman, was sentenced to three years and six months.

Yang Kangsheng and Yang Guangsheng were sentenced to three years and three months, Mo was sentenced to three years, and Ling was sentenced to two years and seven months.
Posted by: charger || 10/25/2019 00:00 || Comments || Link || E-Mail|| [6491 views] Top|| File under:
-Short Attention Span Theater-
Dealer in Georgia looking to sell Smith Corona
Condition - Good to excellent. No box. 3 day inspection and return policy. Shipping $25. $35 Flat Rate For Lower 48 States Ins. Check, USPS Money Order, Wire Transfer, Visa, Mastercard, Discover, American Express.
Posted by: Besoeker || 10/25/2019 07:23 || Comments || Link || E-Mail|| [6468 views] Top|| File under:
For the Train Buffs
[Daily Mail, where American gets its news] Track down the train ride of your life! From Australia to Siberia via the USA, here are six of the world's greatest rail journeys.
Posted by: Skidmark || 10/25/2019 00:00 || Comments || Link || E-Mail|| [6468 views] Top|| File under:
Oxford bans clapping for being an 'anxiety trigger'
[WASHINGTONEXAMINER] England's historic University of Oxford has instituted a ban on clapping during "Student Council meetings and other official SU events,"citing the potential anxiety-triggering nature of the loud sound of applause.

An official statement from the Student Council at Oxford announced the intention to request that students opt for the British Sign Language "silent jazz hands" instead of loud clapping as it may not be an "inclusive" behavior. The statement noted that applause could cause discomfort for students at the university that were dealing with "anxiety disorders, sensory sensitivity, and/or those who use hearing impairment aids."


"UP Twinkles!"


Oxford, which has been in continual operation as an institute of higher learning since at least AD 1096, became the second major university in England to reject clapping in favor of jazz hands. The University of Manchester adopted the same rule in 2018, an act the Oxford student union praised in their statement. The Student Union says they will mandate that Sabbatical Officers of the school encourage the use of jazz hands and further requests that the SOs "lobby the University" to enact jazz hands at all school functions.


Posted by: Fred || 10/25/2019 00:00 || Comments || Link || E-Mail|| [6465 views] Top|| File under:
-Land of the Free
Today in History the Battle of Samar
[Naval History and Heritage Command] Battle off Samar: October 25, 1944

Despite its losses in the Sibuyan Sea, the Japanese Center Force steamed to counter the U.S. Allied forces during the Battle of Leyte Gulf. In the early morning of October 25, 1944, four Japanese battleships, eight cruisers, and eleven destroyers surprised the Allies. Leading the U.S. Navy Task Groups, or Taffys, were Rear Admiral Thomas L. Sprague (Taffy 1), Rear Admiral Felix B. Stump (Taffy 2), and Rear Admiral Clifton A.F. Sprague (Taffy 3). Despite the surprise and great show of power from the enemy, the U.S. Navy servicemen fought heroically to defend their carriers though USS Gambier Bay (CVE-73), USS Hoel (DD-533), USS Johnson (DD-557), and USS Samuel B. Roberts (DE-413) were sunk. For his actions commanding Johnston, Commander Ernest E. Evans was posthumously awarded the Medal of Honor. Despite these losses, the enemy formation suffered fatal damage to three heavy cruisers Choaki, Chikuma, and Suzuya. The Japanese were so disrupted that is commander, Vice Admiral Takeo Kurita, decided to withdraw. During this engagement, Kamikaze suicide planes hit the CVEs and their escorts, sinking USS St. Lo (CVE-63) and damaging others, making their first appearance as a weapon against the U.S. Navy.

Image: 80-G-47038: Battle off Samar, October 25, 1944. Allied fleet is attacked by the Japanese off Leyte, Philippines. Black smoke rising from funnels of the CVEs, naval escorts lay smoke while being shelled. Official U.S. Navy Photograph, now in the collections of the National Archives.


Posted by: Bugs Prince of the Danes7415 || 10/25/2019 05:11 || Comments || Link || E-Mail|| [6470 views] Top|| File under:
Africa Subsaharan
Russia signs deal to supply Nigeria with 12 attack helicopters: RIA
MOSCOW (Reuters) - Russia and Nigeria have signed a deal for Moscow to supply 12 Mi-35 attack helicopters to Nigeria, a senior official at Russia's federal military-technical cooperation service said on Wednesday, the RIA news agency reported.

The contract was announced as Russia welcomed dozens of African heads of state to the southern Russian city of Sochi amid a push by Moscow for clout on the continent.
Posted by: Besoeker || 10/25/2019 04:04 || Comments || Link || E-Mail|| [6467 views] Top|| File under:
Bangladesh
16 sentenced to death after Bangladesh teen burnt alive
[DAWN] A court in Bangladesh sentenced 16 people to death on Thursday over the murder of a 19-year-old female student burnt alive in April that provoked outrage across the country.

Nusrat Jahan Rafi was doused in kerosene and set on fire after refusing to withdraw a sexual harassment complaint against the head teacher of the seminary she attended.

"The verdict proves that nobody will get away with murder in Bangladesh. We have the rule of law," prosecutor Hafez Ahmed told

news hound

s after the verdict in a crowded courtroom.

Rafi was lured to the rooftop of the seminary where her attackers pressed her to withdraw the complaint she had filed with police.

When she refused, she was tied up, doused in kerosene and set on fire.

She suffered burns to 80 per cent of her body and died in hospital five days later on April 10. Her death

fired up the rubes

and also highlighted an alarming rise in sexual harassment cases in the South Asian country of 165 million people.

Protesters in the capital Dhaka staged days of demonstrations seeking "exemplary punishment" for the killers. Bangladeshi Prime Minister the loathesome Sheikh Hasina
...Bangla dynastic politician and current Prime Minister of Bangladesh. She has been the President of the Bangla Awami League since the Lower Paleolithic. She is the eldest of five children of Sheikh Mujibur Rahman, the founding father of Bangla. Her party defeated the BNP-led Four-Party Alliance in the 2008 parliamentary elections. She has once before held the office, from 1996 to 2001, when she was defeated in a landslide. She and the head of the BNP, Khaleda Zia show such blind animosity toward each other that they are known as the Battling Begums...
had promised to prosecute all those involved.

'NO BIG DEAL'
Rafi had gone to police in late March to report the sexual harassment, and a leaked video shows the local

cop shoppe

chief registering her complaint but dismissing it as "not a big deal".

At the time police had said that one of the 18 people initially arrested had accused the school's principal of ordering the attack.

The teacher "told them to put pressure on Rafi to withdraw the case or kill her if she refused", senior police superintendent Mohammad Iqbal, who led the investigation, had told AFP.

Iqbal had also said that some of those arrested were Rafi's classmates and that they had tied her up with a scarf before setting her on fire.


Posted by: Fred || 10/25/2019 00:00 || Comments || Link || E-Mail|| [6468 views] Top|| File under:
China-Japan-Koreas
Pence says NBA akin to 'wholly owned subsidiary' of Beijing
Washington (CNN)Vice President Mike Pence on Thursday accused the National Basketball Association of acting "like a wholly owned subsidiary of the authoritarian regime" in China, in a speech that also chided Beijing for economic and human rights abuses.


Other 'wholly owned subsidiaries' include.....


The closely watched address was seen as a barometer of the US administration's approach to China as President Donald Trump works to complete a partial trade deal within the next few weeks.

Over the summer, Trump ordered the speech delayed around the same time he told Chinese President Xi Jinping in a phone call he would remain quiet on Hong Kong protests as trade talks progressed.

The speech Pence delivered Thursday sought to balance conciliation on trade with a critique of China's human rights crackdowns, including in Hong Kong. His accusation against the NBA, along with the sneaker manufacturer Nike, of ranking business interests over American values stood in contrast to Trump's own willingness to prioritize trade talks over condemning Beijing's actions in Hong Kong.
Posted by: Besoeker || 10/25/2019 04:37 || Comments || Link || E-Mail|| [6472 views] Top|| File under: Commies
Olde Tyme Religion
Horrifying report details sexual abuse of at least 166 children as young as five by 43 priests in Colorado over the past 70 years
New report details 166 cases of sexual abuse at the hands of priests in Colorado

As many as 43 Roman Catholic priests in the state abused children since 1950

The Archdiocese of Denver was accused of 'fostering a culture of secrecy' that placed the reputations of clergy and church leaders over the welfare of children

Father Harold White was named 'most prolific known clergy' abuser in Colorado

He allegedly abused at least 63 children over 21 years before he died in 2006

Denver Archbishop Samuel Aquila apologized to victims after report published
Posted by: Skidmark || 10/25/2019 00:00 || Comments || Link || E-Mail|| [6471 views] Top|| File under:
Algeria Shuts Down Protestant Churches, Police Arrest Worshipers
[Jpost] The closure of three Protestant churches in the Muslim-majority North African country of Algeria coincided with arrests of Protestant worshipers in mid-October.


While Algerians in western nations can safely worship Ba'al in the several mosques and islamic centers afforded them, thank you.


The US-based International Christian Concern (ICC) advocacy director Matias Perttula said that "Reports of rising levels of religious intolerance in Algeria are once again causing a great level of concern for ICC and our partners. These church closures are completely baseless and clear indicators of persecution and harassment of Algeria's Christians, who represent a significant religious minority. ICC plans to raise this issue with our partners as well as members of Congress on Capitol Hill to make them aware of these human rights violations."

The Morning Star News, a Christian media outlet, reported on October 14 that protestant Christians protested the closure of two churches. Pastor Salah Chalah, head of the Protestant Church of Algeria umbrella group l'Église Protestante d'Algérie (EPA), said the authorities retaliated against the Protestant Church of the Full Gospel of Tizi Ouzou because of a sit-in that Christians organized at the Bejaia Province headquarters on October 9.

Posted by: Dron66046 || 10/25/2019 00:00 || Comments || Link || E-Mail|| [6463 views] Top|| File under:
Massachusetts Study Confirms That People Rarely Die After Using Opioids Prescribed for Them
h/t Instapundit


Although prescription pain medication is commonly blamed for the "opioid epidemic," such drugs play a small and shrinking role in deaths involving this category of psychoactive substances. A recent study of opioid-related deaths in Massachusetts underlines this crucial point, finding that prescription analgesics were detected without heroin or fentanyl in less than 17 percent of the cases. Furthermore, decedents had prescriptions for the opioids that showed up in toxicology tests just 1.3 percent of the time.


Objectives:
Opioid-related overdoses are commonly attributed to prescription opioids. We examined data on opioid-related overdose decedents in Massachusetts. For each decedent, we determined which opioid medications had been prescribed and dispensed and which opioids were detected in postmortem medical examiner toxicology specimens.

Methods:
Among opioid-related overdose decedents in Massachusetts during 2013-2015, we analyzed individually linked postmortem opioid toxicology reports and prescription drug monitoring program records to determine instances of overdose in which a decedent had a prescription active on the date of death for the opioid(s) detected in the toxicology report. We also calculated the proportion of overdoses for which prescribed opioid medications were not detected in decedents' toxicology reports.

Results:
Of 2916 decedents with complete toxicology reports, 1789 (61.4%) had heroin and 1322 (45.3%) had fentanyl detected in postmortem toxicology reports. Of the 491 (16.8%) decedents with ≥1 opioid prescription active on the date of death, prescribed opioids were commonly not detected in toxicology reports, specifically: buprenorphine (56 of 97; 57.7%), oxycodone (93 of 176; 52.8%), and methadone prescribed for opioid use disorder (36 of 112; 32.1%). Only 39 (1.3%) decedents had an active prescription for each opioid detected in toxicology reports on the date of death.

Posted by: g(r)omgoru || 10/25/2019 02:30 || Comments || Link || E-Mail|| [6501 views] Top|| File under:
Home Front: Culture Wars
Finally: 85 Years of Educational Malpractice Coming to An End
[American Thinker] Phonics is winning, finally, at long last, after 85 stupid years, after 50 million functional illiterates, after one of the most stubborn subversive schemes against common sense ever to brutalize a country. Finally, the one correct way to teach reading is again embraced as the one correct way to teach reading.

Go ahead, shout "OMG." The fix has been in for so many dumbed down decades that many people may have given up hope. You may think this is now crazy optimism on my part. But I will show you some signs that things have suddenly and surely changed.

First, conservatives must note that the New York Times is finally on the right side of a major debate. It was on the wrong side for a long, long time. I don't know what finally woke those people up. Toward the end of 2018, a seminal article appeared: "Why Are We Still Teaching Reading the Wrong Way?" by Emily Hanford.

The subtitle tells it all: "Teacher preparation programs continue to ignore the sound science behind how people become readers."

Hanford concluded, "To become readers, kids need to learn how the words they know how to say connect to print on the page. They need explicit, systematic phonics instruction. There are hundreds of studies that back this up."

Well, you can imagine the shockwaves circling the globe. Thousands of so-called literacy experts have been sent back to school. Two things kept the hoax going all these years. 1) A mountain of dubious research that 2) an army of education professors flogged to control the debate. The professors will have to work much harder now.
Posted by: Lex || 10/25/2019 09:59 || Comments || Link || E-Mail|| [6482 views] Top|| File under:
Texas Judge Rules Father Has a Say in Seven-Year-Old Son's Gender Transition
h/t Instapundit


A Texas judge ruled on Thursday that Jeff Younger is entitled to a say in his seven-year-old son James's gender-transition process.

Judge Kim Cooks awarded Younger joint conservatorship over his son with mother Anne Georgulas, according to Life Site News.

Georgulas had previously insisted on pursuing James's gender transition, and was backed by counselors and therapists who testified on her behalf that he is transgender.

A jury had previously ruled Younger could not prevent Georgulas from allowing their son to change genders.

Younger and Georgulas separated several years ago, and Georgulas retained exclusive rights and duties over the couple's two children, while Younger was given limited custody.


Scared by the Governor's announced probe?
Posted by: g(r)omgoru || 10/25/2019 02:52 || Comments || Link || E-Mail|| [6466 views] Top|| File under:
Who's in the News
39
[untagged]
5
Sublime Porte
4
Govt of Pakistan
4
Islamic State
3
Moslem Colonists
2
Commies
2
Jamaat-e-Ulema Islami
1
Govt of Pakistain Proxies
1
Govt of Iran
1
Govt of Iraq
1
Narcos
1
Govt of Saudi Arabia
Bookmark
E-Mail Me
The Classics
The O Club
Rantburg Store
The Bloids
The Never-ending Story
Thugburg
Gulf War I
The Way We Were
Bio
Merry-Go-Blog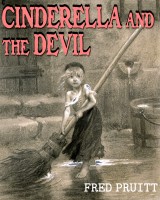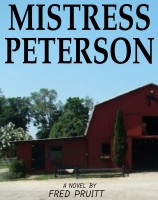 On Sale now!


A multi-volume chronology and reference guide set detailing three years of the Mexican Drug War between 2010 and 2012.

Rantburg.com and borderlandbeat.com correspondent and author Chris Covert presents his first non-fiction work detailing the drug and gang related violence in Mexico.

Chris gives us Mexican press dispatches of drug and gang war violence over three years, presented in a multi volume set intended to chronicle the death, violence and mayhem which has dominated Mexico for six years.
Click here for more information


Meet the Mods
In no particular order...


Steve White
Seafarious
Pappy
lotp
Scooter McGruder
john frum
tu3031
badanov
sherry
ryuge
GolfBravoUSMC
Bright Pebbles
trailing wife
Gloria
Fred
Besoeker
Glenmore
Frank G
3dc
Skidmark
Alaska Paul



Better than the average link...



Rantburg was assembled from recycled algorithms in the United States of America. No trees were destroyed in the production of this weblog. We did hurt some, though. Sorry.
34.236.187.155

Help keep the Burg running! Paypal: