-Lurid Crime Tales-
Part 4: #MeTooCNN Video Exposes Alleged Sexual Misconduct by CNN Exec and Possible Cover-Up by Senior CNN Management
Video can be seen at the link.

[Project Veritas]
Rick Saleeby, Senior Producer of The Lead with Jake Tapper, States Steve Brusk, CNN Politics Supervising Producer, Made 'Advances' on Female Employees During 'Social Gatherings' and Would "Put His Arm Around Them, Try and Touch Their Leg."


Saleeby Believes That Steve Brusk is "Protected by Certain People…Like Other Higher Ups" Within CNN.


Rick Saleeby Recalls Incident with a Young Female Colleague: "She Had a Skirt on. I Could See the Hand. I Like Grab Her. It Looked Like I Was Being the Assaulter Because I Grabbed Her So Aggressively…to Keep Her from Him."


Saleeby: "He Had Already Been Accused of the Things Prior… Which I Found Out…"


Saleeby Acknowledges the Gravity of the Situation: "I'll Tell You This, In the Climate That's Going Now, He Definitely Would Have Been Fired."


Nick Neville, Media Coordinator at CNN, Says It is "Open Knowledge" That a Female Colleague Got a Job Working with Steve Brusk That "Appeared Out of Nowhere," "…It Was Never Posted Online…"


Neville Refers to Allegedly Untoward Behavior from Brusk With the Young Female Employee: "…I Mean, He Emails All of Us, But He Would Email and Was Very Friendly to Her. And Then She Just Like Got a Job Like Working on His Team and She Was Like, Oh, It's Hush-Hush. The Job Was Never Posted Anywhere."


Neville: "…I Just Thought It Was a Little Strange."


Christian Sierra, Media Coordinator at CNN, Continues: "That's Unethical…That's Unethical."


Steve Brusk Tells Project Veritas Journalists to Speak with CNN's PR Team About Sexual Misconduct Allegations; When Approached in DC, Refuses to Watch Footage.


Rick Saleeby and Jake Tapper Refuse to Speak with Project Veritas Journalists in DC When Approached for Comment.


Project Veritas Calls CNN President Jeff Zucker's Office for Comment on Last Week's Multiple Releases Regarding Anti-Trump Bias in the Network; Zucker's Administrative Assistant Replies: "We Don't Have Any Comment, Thanks for Calling."
Posted by: trailing wife || 10/23/2019 08:58 || Comments || Link || E-Mail|| [453 views] Top|| File under:
Navy lieutenant, wife accused of conspiring to smuggle inflatable boats to China
[FOX] A U.S. Navy officer and his wife were arrested last week in Florida by the FBI and naval authorities on charges that they conspired to smuggle inflatable military-style boats from the U.S. to China, authorities said.

Lt. Fan Yang, 34, was assigned to the Maritime Patrol and Reconnaissance Weapons School (MPRWS) at Naval Air Station Jacksonville and held a top-secret security clearance while working in a sensitive anti-submarine warfare unit, according to court documents obtained by Fox News. The documents were filed Oct. 11 in the U.S. District Court Middle District of Florida.


Posted by: Skidmark || 10/23/2019 07:44 || Comments || Link || E-Mail|| [467 views] Top|| File under: Commies
Lori Loughlin, other parents in college admissions scam indicted on new bribery charge
[Fox] BOSTON ‐ "Full House" actress Lori Loughlin, her fashion designer husband, Mossimo Giannulli, and nine other parents were indicted Tuesday on new federal charges as prosecutors pressure them to admit guilt in a college admissions bribery scheme.

A grand jury in Boston indicted the parents on charges of conspiracy to commit federal program bribery.

The count accuses the parents of attempting to bribe officials at an organization that receives at least $10,000 in federal funding.

They are accused of paying to get their children admitted to the University of Southern California. All 11 defendants have previously pleaded not guilty to other charges in the scheme.

It's the second time prosecutors have added new charges for parents pleading not guilty in the case. In April, they added money laundering to the initial charges of fraud and conspiracy.

U.S. Attorney Andrew Lelling in Boston said the latest charges stem from an ongoing investigation.

The charges will further his goal of holding the defendants "fully accountable for corrupting the college admissions process through cheating, bribery and fraud," he said in a statement.

Lawyers for Loughlin and Giannulli did not immediately respond to the charges.

The couple are accused of paying $500,000 to get their two daughters admitted to USC as recruits on the crew team, even though neither participated in the sport. Loughlin and Giannulli have pleaded not guilty.

Others indicted on the new charge include William McGlashan, who co-founded an investment fund with U2's Bono in 2017, and Robert Zangrillo, a prominent Miami real estate developer.
Posted by: Besoeker || 10/23/2019 00:51 || Comments || Link || E-Mail|| [408 views] Top|| File under:
-Short Attention Span Theater-
Scientists worry lab-grown human 'mini-brains' may become sentient
[NYPOST]
Human brains grown in labs could be experiencing "endless horror" with a conscious existence but no body, according to worried scientists.
Green Neuroscience Lab researchers are warning that, although no one has proven that lab-grown brains are sentient, the risk could be too great to continue using them.
The blobs of tissue are often referred to as mini-brains or "organoids." More testing would be needed in order to prove their sentience, which just means if something has the capacity to feel, perceive or personally experience the world around it.
The mini-brains are only pea-sized and have brainwave patterns similar to those of premature babies.
Many scientists believe the mini-brains have the potential to transform medicine and what we know about the brain.
However,


a poor excuse is better than no excuse at all...



they're controversial because the line between medical research and human experimentation is unclear.
Elan Ohayon, director of the Green Neuroscience Laboratory, told The Guardian: "If there's even a possibility of the organoid being sentient, we could be crossing that line.
"We don't want people doing research where there is potential for something to suffer."
The researchers will deliver a speech about the risks of using mini-brains for experiments at the Society for Neuroscience in
reliably Democrat Chicago, aka The Windy City or Mobtown

...home of Al Capone, the Chicago Black Sox, a succession of Daleys, Barak Obama, and Rahm Emmanuel...

They think more debate is needed before lumps of brain continue to be grown in labs and, in some cases, inserted into animals.
Studying the live human brain is extremely difficult but organoids have allowed scientists to conduct invaluable research into conditions like schizophrenia and autism.
However,


a poor excuse is better than no excuse at all...



Ohayon wants funding for research that involves even the smallest chance of an organoid becoming sentient to stop.
Ohayon explained: "We're already seeing activity in organoids that is reminiscent of biological activity in developing animals."
He has developed computer models to support his theory but has urged for more work on the subject.
Posted by: Fred || 10/23/2019 00:00 || Comments || Link || E-Mail|| [355 views] Top|| File under:
-Signs, Portents, and the Weather-
Heavy floods displace thousands in Greater Upper Nile region
[Sudan Tribune] Unusually heavy seasonal flooding has affected large areas of South Sudan's Greater Upper Nile region with estimated between 600,000-800,000 people affected, authorities said.

As of late October, Ayod, Maban, Mayom, Nyirol, Pibor and Uror were reportedly among the counties most heavily affected by floods.

According to OCHA, Based on assessments already conducted in affected areas, and in line with experience from previous floods in South Sudan, critical needs include access to safe drinking water, anti-malarial and other basic drugs, and plastic sheets to be used as temporary shelters for families with damaged or destroyed houses.

"The degradation or loss of crops and other sources of livelihoods can cause longer-term humanitarian needs and reduce food security in the following year. The scale of the impacts on the late-2019 harvest needs to be determined," partly reads OCHA's report.

It added, "The high water level in some flooded areas is constraining vulnerable people's physical access to basic services and restricting humanitarians' ability to assess and respond to needs".
Posted by: Fred || 10/23/2019 00:00 || Comments || Link || E-Mail|| [141 views] Top|| File under:
Tobruk city hit by flash floods following non-stop rain
[Libya Observer] The Civil Defence in Tobruk city east of Libya issued on Monday an urgent appeal to help families stranded in their homes after several neighbourhoods have been reported flooded due to continuous rainfall.

According to the Information Office of the Civil Defence, the rain started to fall at dawn and continued until Monday afternoon, which caused many homes to inundate.

Teams of the

Red Islamic Thingy

Society and the Civil Defense are continuing work to evacuate and provide assistance to those stranded, according to the Information Office of the Civil Defence in Tobruk.
Posted by: Fred || 10/23/2019 00:00 || Comments || Link || E-Mail|| [137 views] Top|| File under:
Texas Jury Forces 7-Year-Old to Undergo Gender Transition
[AMGREATNESS] In Texas, a jury ruled against a father who was trying to prevent one of his sons from undergoing a "gender transition" process, according to the Daily Wire.

Eleven of the twelve jurors ruled against Jeffrey Younger as he was trying to gain sole custody of his twin sons from his ex-wife Anne Georgulas, who is trying to force one of the boys, James, to take puberty blockers.

As a result of the ruling, the father will be forced to agree to the boy's new "gender identity," including his female name Luna. Speaking on a podcast after the ruling, Younger said that this constitutes "not just emotional abuse but...the most fundamental form of sexual abuse, tampering with the sexual identity of a vulnerable boy."

As court documents show, Georgulas forces James to wear women's clothing whenever the boy stays with her, and enrolled James in school as "Luna." Younger says that whenever the boy stays with him, he "violently refuses to wear girl's clothes."

Both parents have accused the other of child abuse in the case, with Georgulas accusing Younger of child abuse by "not affirming James as transgender," and Younger accusing Georgulas of locking James in his room until he agreed to "transition," as well as "only giving him love and affection when he was acting like a girl."

With Georgulas now on the verge of sole custody, James may undergo "chemical castration" by next year, when he is only eight years old.


I suppose the poor kid can always get a job singing in the Vatican choir. The world needs more countertenors. I really do hope there's a hell, so his mother can burn in it.




Going by the literature I've seen around transgenders, the odds are high the poor boy will be dead by his own hand before he is old enough to vote.
Posted by: Fred || 10/23/2019 00:00 || Comments || Link || E-Mail|| [757 views] Top|| File under:
-Land of the Free
17 White City Employees Sue Flint, Michigan for Racial Discrimination, Sexual Harassment
[Townhall] The City of Flint Michigan is in the news yet again for potentially questionable city management after 10 men and seven women filed a lawsuit on October 17 alleging that the City of Flint, colice chief Timothy Johnson, and city human resources Manager Makini Jackson displayed "a pattern of discrimination and harassment" according to ABC 12 News.

via ABC 12 News:

Throughout the 24-page document, Attorney Dean Yeotis laid out claims of reverse discrimination, citing multiple times when one of the 17 was the most qualified for a higher position, but was never given the opportunity.

Instead, the lawsuit claimed, some were demoted and others were passed up. Each time, it said, the person who received the position was an African American, who in most instances, either didn't have the qualifications, scored lower them one of the 17 on the promotion exam, or in one case, the person was "hired off the street."

The female police officers also claimed sexual harassment at the hands of Deputy Chief Devon Bernritter and Sgt. Tyrone Booth.

Indeed, the lawsuit posted below contains various alleged examples of grotesque subjugation and sexual harassment from high ranking police officers. Several of the plaintiffs claim that these public employees demanded oral sex from female staffers in order to receive promotions. After refusing, the plaintiffs allege they were punished by being demoted and transferred.


Posted by: Besoeker || 10/23/2019 00:36 || Comments || Link || E-Mail|| [318 views] Top|| File under:
Bangladesh
7 to die for rape, murder of Joypurhat housewife
[Dhaka Tribune] A court has sentenced seven people to death for the raping and killing of a housewife three years ago in Deora Ashrayan Kendra under Akkelpur upazila, Joypurhat.


Good, now DO IT


Joypurhat Women and Child Repression Prevention Tribunal Judge Dr ABM Mahmudul Haque gave the verdict on Tuesday, in the presence of the convicts after a long hearing.

The convicts are Sohel Talukdar, Afzal Hossain, Rahin, Ferdous Ali, Majibar Rahman, Ruhul Amin and Azizar Rahman.

The court also fined Sohel and Ferdous, two of the main perpetrators, Tk5 lakh while the rest of the convicts were fined Tk1 lakh each.

According to the case statement, on October 8, 2016, the convicts

kidnapped

Arati Rani from her home, gang raped her and

expeditiously departed at a goodly pace

. Arati died of her injuries on the way to the hospital.

Later, Ujjal Mahanta, Arati's husband, filed a case against the seven convicts under Women and Child Repression Prevention Act with Akkelpur

cop shoppe

.

Confirming the matter, State Council Adv Firoza Chowdhury Dhaka Tribune said: "We are satisfied with the verdict. Justice has finally been served to her family."
Posted by: Fred || 10/23/2019 00:00 || Comments || Link || E-Mail|| [272 views] Top|| File under:
Britain
British police find 39 dead in truck container, arrest driver
GRAYS, England (Reuters) - British police found the bodies of 39 people inside a truck believed to have come from Bulgaria at an industrial estate to the east of London on Wednesday, and said they had arrested the driver on suspicion of murder.

The discovery was made in the early hours after emergency services were alerted to people in the truck container, on a gritty industrial site in Grays, about 20 miles from central London.

The truck was thought to have entered Britain at Holyhead, a North Wales port that is a major entry point for traffic from Ireland, on Saturday and to have originally started its journey in Bulgaria, police said. The driver of the truck, a 25-year-old man from Northern Ireland, was in custody.

Prime Minister Boris Johnson said he was appalled.
Posted by: Besoeker || 10/23/2019 08:40 || Comments || Link || E-Mail|| [402 views] Top|| File under: Human Trafficking
Brexit in chaos after parliament defeats Johnson's ratification timetable
[ENGLISH.ALARABIYA.NET]

Britannia

's departure from the Europe

...the land mass occupying the space between the English Channel and the Urals, also known as Moslem Lebensraum...
an Union was thrown into chaos on Tuesday after parliament rejected Prime Minister Boris Johnson
...pro-Brexit British prime minister, succeeding no-Brexit Theresa May. BoJo is noted as much for his sparkling personality and his hair as for his Conservative policies....
's extremely tight timetable for ratifying his exit deal.

Ahead of the vote, Johnson had warned parliament that if it defeated him on the timetable and forced a delay until January then he would abandon his attempt to ratify the deal and push for an election instead under the slogan of "Get Brexit Done."

Johnson was on Saturday forced by opponents into the humiliation of asking the EU for a delay beyond Oct. 31 that he had vowed he would never seek. The European Council president Donald Tusk said he is taking the request seriously.

Lawmakers voted 322 to 308 against the so-called Programme Motion which set out a three-day schedule to rush his deal through the House of Commons.

Earlier,

politician

s voted 329 to 299 in favour of the second reading of his 115-page Withdrawal Agreement Bill, a significant boost for Johnson just five days after he struck a last-minute deal with the EU.


Posted by: Fred || 10/23/2019 00:00 || Comments || Link || E-Mail|| [381 views] Top|| File under:
Caribbean-Latin America
Chile extends emergency as unrest claims 11 lives
[DAWN] Chile's

corpse count

has risen to 11, authorities said on Monday, after three days of violent demonstrations and looting that saw President Sebastian Pinera claim the country was "at war".

Almost 1,500 people were detained in the worst outbreak of social unrest in decades while the capital Santiago was placed under curfew for two nights running.

"We are at war against a powerful, implacable enemy, who does not respect anything or anyone and is willing to use violence and crime without any limits," Pinera told

news hound

s on Sunday after an emergency meeting with army general Javier Iturriaga, who has been placed in charge of order and security in the capital.

Karla Rubilar, the governor of the Santiago region, said eight people had died on Sunday and three on Saturday ‐ all in the Santiago metropolitan area.


Posted by: Fred || 10/23/2019 00:00 || Comments || Link || E-Mail|| [156 views] Top|| File under:
China-Japan-Koreas
Murder suspect walks free as Hong Kong, Taiwan authorities clash
HONG KONG (Reuters) - A murder suspect whose case was used by the Hong Kong government to push for a controversial extradition bill walked free from jail on Wednesday as the city's authorities squabbled with Taiwan over how to handle a promised voluntary surrender.

Chan Tong-kai, a Hong Kong citizen, was accused of murdering his girlfriend in Taiwan last year before fleeing back to the Chinese-ruled financial hub.

Chan, wearing a navy blue shirt and red backpack, bowed and apologized to the family of his ex-girlfriend and the public as he left the prison in Hong Kong's rural Sai Kung district after serving 29 months for money laundering.

He said he had made an "unforgivable mistake" and was willing to plead guilty and turn himself in to Taiwan for trial.
Posted by: Besoeker || 10/23/2019 01:11 || Comments || Link || E-Mail|| [162 views] Top|| File under:
Economy
Air Force Hires Seven Companies In Long-Awaited Mega Adversary Air Support Contract
[WarZone] The Air Force has quietly hired not one, but seven different companies to provide "red air" adversary support to help U.S. military combat jet pilots train at various bases across the United States. This massive multi-billion dollar contract is the culmination of a major effort within the service that has been years in the making to increasingly rely on contractors to provide these services in order to improve flexibility for training requirements and to save money.

Air Combat Command awarded the subcontracts to Air USA Inc., Airborne Tactical Advantage Company (ATAC) LLC., Blue Air Training, Coastal Defense, Draken International, Tactical Air Support (TacAir), and Top Aces Corporation as part of a single, larger deal on Oct. 18, 2019. The Pentagon's official announcement notice did not say how much each company stands to make under their respective deals, which will cover work through 2024, though it is possible that there may be performance-based incentives for additional work as time goes on. The Air Force has capped the over-arching contract at no more than $6.4 billion, less than the $7.5 billion it had originally estimated it would cost.
Posted by: Besoeker || 10/23/2019 08:09 || Comments || Link || E-Mail|| [289 views] Top|| File under:
Health insurer Anthem profit beats, raises 2019 earnings forecast
(Reuters) - Anthem Inc (ANTM.N) reported a better-than-expected quarterly profit on Wednesday as it benefited from higher sales of its government-backed health plans, prompting the health insurer to raise its full-year profit forecast.

The company, which earlier this year launched pharmacy benefits business IngenioRx, forecast adjusted 2019 earnings of more than $19.40 per share, up from its prior view of more than$19.30.

Operating revenue from its government business, which sells Medicare and Medicaid health plans, rose 14% to $15.96 billion.

The company said its benefit expense ratio ‐ the percentage of premiums paid for medical services ‐ worsened to 87.2% from 84.8% a year earlier. Analysts on average expected 86.59%, according to IBES data from Refinitiv. A lower benefit expense ratio is better for health insurers.

Net income rose to $1.18 billion, or $4.55 per share, in the third quarter ended Sept. 30 from $960 million, or $3.62 per share, a year earlier.

Excluding items, the company earned $4.87 per share, ahead of the average analyst estimate of $4.82 per share.

Total operating revenue rose 15% to $26.44 billion, beating estimates of $25.88 billion.

Market Summary > Anthem Inc
NYSE: ANTM
260.25 USD +7.18 (2.84%)
Closed: Oct 23, 7:11 AM EDT · Disclaimer
Pre-market 262.00 +1.75 (0.67%)
Posted by: Besoeker || 10/23/2019 07:34 || Comments || Link || E-Mail|| [213 views] Top|| File under:
Europe
France drops 2020 tourism target because of 'yellow vests', Brexit
Second order consequences.

[AlAhram] The French government has abandoned its goal of welcoming 100 million foreign visitors in 2020, blaming the impacts of months of anti-government protests and

Britannia

's looming exit from the EU, the finance ministry said Tuesday.

"

La Belle France

still aims to have 100 million foreign tourists... nonetheless the goal has been pushed back, given current circumstances, to 2022," the ministry said in a budget document posted online.

The previous Socialist government set the ambitious goal in 2014.



La Belle France

remains the world's top tourist destination with 89.4 million visitors last year. But the fierce "yellow vest" protests that erupted last November against President Emmanuel Macron made many tourists think twice as the weekly rallies often degenerated into violence.

In

Gay Paree

in particular, protesters often clashed in running battles with police, while stores were looted and cars set alight on the famed Champs-Elysees avenue and elsewhere.

That led the authorities to lock down much of the centre of

Gay Paree

and other major cities on Saturdays, until the protests died down over the summer.

Another factor likely to impact tourism is the weakening of the British pound against the euro as the impact of Brexit is felt across the UK economy.

The Insee statistics office has already reported that the number of overnight stays in tourist accommodation across

La Belle France

fell by 2.5 percent in the first quarter, with the larger

Gay Paree

Ile-de-

La Belle France

region down 4.8 percent.

"Indicators for the first months of 2019 suggest a decline in foreign tourism stays during the first half of the year," the ministry document said Tuesday.

"This trend is explained largely by the nationwide social movements in the country at the beginning of the year, which impacted reservations over the medium and long term," the document said.

It also noted the effect of the pound's decline against the euro, with "the United Kingdom being our biggest source of tourists," it said.
Posted by: trailing wife || 10/23/2019 00:00 || Comments || Link || E-Mail|| [195 views] Top|| File under: Antifa
India-Pakistan
MPA booked, nine held over DEO's killing
[DAWN] The Mansehra

...a city and an eponymous district in eastern Khyber-Pakthunwa, nestled snug up against Pak Kashmir, with Kohistan and Diamir to the north and Abbottabad to the south...
police booked PML-Q MPA Mufti Obaidur Rehman and arrested nine suspects over the recent killing of Kolai-Palas district education officer Nawab Ali.

A local court remanded the nine suspects in police custody on Monday for seven days.

They included senior clerks at the DEO offices in Kolai-Palas Badil Khan and Mohammad Iqbal, dispatch rider in the education department Pasand Khan, applicants for driver posts Mohammad Iqbal, Abdul Wadood, Dost Mohammad and Obaidullah, teacher Noorul Haq and Fakharuddin.

Suspects MPA Obaidur Rehman and Zakir Khan are

on the lam

.

Gunmen had killed DEO Nawab Ali in his house earlier this month.


Posted by: Fred || 10/23/2019 00:00 || Comments || Link || E-Mail|| [175 views] Top|| File under: Govt of Pakistan
Olde Tyme Religion
Palestinian man beaten by PA forces after converting to Judaism
[Jpost] A 50-year old Paleostinian resident of the West Bank was severely beaten by Paleostinian Authority security forces after he converted to the Jewish faith , Ynet reported on Tuesday.

The man was arrested two weeks ago and kept

in jug

after he was asked by his sons to meet them somewhere in the West Bank.

The man completed the long process of Jewish conversion on Rosh Hashana in a Haredi court led by Rabbi Nissim Karelitz, who was passed away this week.

The man was in the process of having his new identity approved by the Chief Rabbinate of Israel, which would have technically enabled him to apply for Israeli citizenship under the law of return.

Instead, he was called to the West Bank to meet his family and was arrested by the PA security forces and delivered to the PA

cop shoppe

in Hebron.

The man spoke over the phone with Haim Perg, who is a leader of the Jewish community in Hebron, and told him he was badly beaten and his hands were burned.

Perg claimed the man is the grandson of an Arab man who rescued the lives of 26 Jewish people during the 1929 Hebron riots. In his in-depth study of the riots, Professor Hillel Cohen pointed out how alongside cases of Arab brutality against Jewish neighbors there were cases of Arabs saving Jews in his 2015 book 1929: Year Zero of the Arab-Israeli Conflict.

Saying that the man is like his own son to him, Perg vowed to "shake the world" to have him released.
Posted by: trailing wife || 10/23/2019 02:41 || Comments || Link || E-Mail|| [166 views] Top|| File under:
Science & Technology
Sojurs say Army's new Sig MHS pistol shi*hot !
[Mil.com] The Army's new Modular Handgun System (MHS) is creating a lot of excitement on the range, according to soldiers from the 1st Armored Division, who recently got the chance to shoot the service's new 9mm sidearm.

Since its adoption in 2017, the MHS, made by Sig Sauer, has begun to replace the Army's Cold War-era M9 9mm pistol, made by Beretta. Soldiers from the 1st AD's 1st Battalion, 67th Armor Regiment, 3rd Armored Brigade Combat Team from Fort Bliss, Texas recently shot the new M17 MHS for the first time.

First Lt. Shannon Martin, an armor officer assigned to 1-67, noticed the enthusiasm soldiers showed during the recent training day at the range.

"I think having a new weapons system has sprouted interest," Martin said in a recent Army news release. "We have soldiers who say 'cool, I'm so excited to go and shoot these,' so it creates more interest in qualifying with a handgun."

Martin said she first saw the M17 during a deployment to Korea.
Posted by: Besoeker || 10/23/2019 08:58 || Comments || Link || E-Mail|| [352 views] Top|| File under:
Southeast Asia
Hover-taxi whizzes over Singapore, firm eyes Asian push
[DAWN] A drone-like flying taxi whirred over Singapore's waterfront on Tuesday, with the firm behind the test hoping the aircraft will revolutionise travel in traffic-choked Asian cities.

The 18 propeller vehicle, developed by German firm Volocopter and with a pilot onboard for safety during the test flight, took off from a promontory and flew for about two minutes and 30 seconds around the Marina Bay district.

Heavy rains in the morning almost delayed the flight, but the skies cleared in time for the battery-operated, two-seater taxi to quietly fly past skyscrapers.

While the hover-taxis ‐ resembling small helicopters but powered by drone-like technology ‐ are autonomous, there was a pilot inside during the test for safety reasons.

Volocopter has already conducted tests in Dubai, Helsinki, Germany and Las Vegas but the Singapore trial is the company's first in the heart of a city.

The orderly metropolis is likely to be among the first to get the service, with a commercial rollout expected in two to four years, and Volocopter then hopes to introduce the vehicles in traffic-clogged Asian cities.


Posted by: Fred || 10/23/2019 00:00 || Comments || Link || E-Mail|| [187 views] Top|| File under:
Najib orchestrated graft like an 'emperor': Malaysian prosecutor
[DAWN] Former Malaysian Prime Minister Najib Razak acted like an "emperor" who orchestrated massive fraud at a former unit of scandal-linked state fund 1Malaysia Development Berhad (1MDB), the country's attorney-general said at his trial on Tuesday.

Malaysian prosecutors have begun wrapping up their first case against the ex-premier, who faces seven charges of criminal breach of trust, money laundering and abuse of power linked to alleged transfers of 42 million ringgit ($10.03 million) into his personal bank account from SRC International, a former 1MDB unit.

Najib, who co-founded 1MDB in 2009, has also been slapped with 35 other offences linked to losses at 1MDB and other state entities.

He has plead not guilty to all charges.

Attorney-General Tommy Thomas said in his closing submissions that Najib had misused his positions as prime minister, finance minister and advisor to SRC International to obtain the funds.


Posted by: Fred || 10/23/2019 00:00 || Comments || Link || E-Mail|| [136 views] Top|| File under:
Who's in the News
38
[untagged]
6
Sublime Porte
5
Govt of Pakistan
5
Arab Spring
4
Taliban
3
Moslem Colonists
3
Govt of Iran Proxies
3
Islamic State
2
Govt of Syria
2
Govt of Sudan
1
Muslim Brotherhood
1
Antifa
1
Govt of Iran
1
al-Qaeda in North Africa
1
Commies
1
Hezbollah
1
Human Trafficking
1
Jamaat-e-Ulema Islami
Bookmark
E-Mail Me
The Classics
The O Club
Rantburg Store
The Bloids
The Never-ending Story
Thugburg
Gulf War I
The Way We Were
Bio
Merry-Go-Blog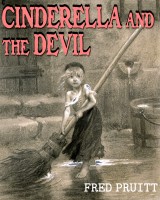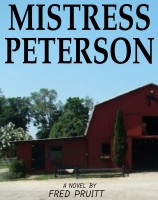 On Sale now!


A multi-volume chronology and reference guide set detailing three years of the Mexican Drug War between 2010 and 2012.

Rantburg.com and borderlandbeat.com correspondent and author Chris Covert presents his first non-fiction work detailing the drug and gang related violence in Mexico.

Chris gives us Mexican press dispatches of drug and gang war violence over three years, presented in a multi volume set intended to chronicle the death, violence and mayhem which has dominated Mexico for six years.
Click here for more information


Meet the Mods
In no particular order...


Steve White
Seafarious
Pappy
lotp
Scooter McGruder
john frum
tu3031
badanov
sherry
ryuge
GolfBravoUSMC
Bright Pebbles
trailing wife
Gloria
Fred
Besoeker
Glenmore
Frank G
3dc
Skidmark
Alaska Paul



Better than the average link...



Rantburg was assembled from recycled algorithms in the United States of America. No trees were destroyed in the production of this weblog. We did hurt some, though. Sorry.
3.237.205.144