-Lurid Crime Tales-
Florida peeping Tom beaten to death by naked man he saw having sex: police
[FoxNews] Victor Vickery's arrest Thursday for manslaughter concluded a lengthy investigation by Fort Lauderdale police into the July 2018 death of 57-year-old Asaad Akar, according to reports.

Novak said in the arrest report that as he was investigating the case he obtained evidence showing that Akar had been "peeping into widows" at different addresses and had a "previous history of arrests for doing the same."

A month after Akar was killed, a woman accused Vickery of sexually assaulting her, the Florida Sun-Sentinel reported Saturday. Vickery has been out on bail in that case which is pending.
Posted by: Skidmark || 10/21/2019 00:00 || Comments || Link || E-Mail|| [10796 views] Top|| File under:
-Signs, Portents, and the Weather-
Niger floods force 23,000 from their homes
[ENGLISH.ALARABIYA.NET] Floods in southeast Niger have forced 23,000 people to flee their homes since early October, officials said Saturday, threatening a new humanitarian crisis in a region already wracked by Boko Haram

... not to be confused with Procol Harum, Harum Scarum, possibly to be confused with Helter Skelter. The Nigerian version of al-Qaeda and the Taliban rolled together and flavored with a smigeon of distinctly Subsaharan ignorance and brutality...


murderous Moslem

violence.

Heavy rains have caused the Komadougou Yobe river that flows through the semi-desert Diffa region into Lake Chad to burst its banks, inundating villages, flooding fields and damaging crops.

Two villages near the city of Diffa were "completely submerged" and 2,500 households have been forced to move, according to national radio the Voice of the Sahel.

Some 400 families were sheltering in a gym in the city, it added.

"We have been fighting for days to stop the water rising, but it's not working," Amadou Issa, a rice farmer, told AFP. "The sandbags we've been using to keep the water out are completely under water."

Extreme weather events are common in Niger, one of the world's poorest countries.

Between June and September 57 people were killed and more than 130,000 affected by flooding according to government figures.

The capital Niamey was hit badly in September, with the waters of the Niger River ‐ the third biggest in Africa ‐ rising to a level not seen in more than 50 years and swamping parts of the city.


Posted by: Fred || 10/21/2019 00:00 || Comments || Link || E-Mail|| [10803 views] Top|| File under:
-Land of the Free
California VA recants, will allow World War II glamour girls to visit hospital patients
[Washington Examiner] A California veterans hospital reversed today its decision to cancel a visit from World War II-style volunteers. The decision came following a report by the Washington Examiner.

The group, Pin Ups for Vets, was scheduled to visit patients at the San Diego Veterans Affairs facility later this month, but the appointment was canceled over fears that the women would prompt "catcalling" from male veterans.

"After taking a closer look at this request, VA San Diego Healthcare System welcomes a visit from this group, just as the department does for many other groups throughout the year at VA facilities across the country," Christopher Menzie, spokesman for the San Diego VA healthcare system, told the Washington Examiner in a statement.

The initial cancellation came as a shock to Pin Ups for Vets, which previously visited the San Diego facility. Group members, who predominantly are female veterans, said they never have experienced harassment from patients since the group was started 14 years ago. The organization's founder, Gina Elise, told the Washington Examiner she was glad to hear the VA reversed the decision.

"I feel so happy that they re-evaluated their decision and are going to allow our female veterans to visit their fellow veterans at the hospital," Elise said. "We are so excited for the visit, and we're just so thankful and grateful to the hospital for allowing us to visit with the patients, and we hope to bring some joy and appreciation."

Pin Ups for Vets is a veteran support group that raises money for veterans causes, primarily through the sale of a calendar featuring female veterans in 1940s-style clothing. Elise came up with the idea by combining her interest in fashion from the era and her desire to help veterans like her late grandfather who served in World War II.
Posted by: Besoeker || 10/21/2019 03:55 || Comments || Link || E-Mail|| [10804 views] Top|| File under:
Africa Subsaharan
S. Sudan rebel leader seeks further delay to unity government
[ENGLISH.ALARABIYA.NET] South Sudan rebel leader Riek Machar said on Sunday that he wants to further postpone the formation of a power-sharing government, warning that rushing into the arrangement would lead to a disaster.

Machar, on a rare visit to Juba from exile in Khartoum for talks with his rival President Salva Kiir, met with a delegation from the UN Security Council which is visiting the country just three weeks before the unity government is to be formed on November 12.

The formation of the government has already been delayed once, in May, over crucial issues such as the formation of a unified army made up of rebel and government forces, and disagreements over state boundaries.

Machar warned that if the security issues were not addressed, the country would see a repeat of fighting in 2016, when an earlier peace deal collapsed, forcing him to flee the country on foot under a hail of gunfire, and worsening the conflict.

"Why do you want to repeat the same mistake?" Machar told the Security Council delegation, which is pushing for the government to go ahead, as South Sudan is currently home to the most expensive UN peacekeeping mission in the world.

Under the September 2018 peace deal, fighters from all sides are to be trained and deployed as an 83,000-strong unified army - a process that has been hampered by delays and lack of funding.

"If we don't have a national army, police, security, how do you form the government? This morning president Kiir and I met the security chiefs and what we have found is that even in three months, we will not achieve that," Machar said.

"We have critical issues that we have to resolve, the security arrangement has to be in place. If we are not there by the 12th when Kiir insists to form the government as he had threatened, don't blame us."


Posted by: Fred || 10/21/2019 00:00 || Comments || Link || E-Mail|| [10798 views] Top|| File under:
Britain
UK: Police vs Public: London Commuters Who Stopped Tube Protesters Investigated
h/t Gates of Vienna


[Breibart] - Viral footage of commuters at the Canning Town subway stop in London putting an end to a dangerous protest by Extinction Rebellion activists by dragging them off the trains they had climbed on top of receiving an overwhelmingly positive response from the general public and even some Members of Parliament, including former government minister Tobias Ellwood.

The British Transport Police (BTP) seems to have taken a different, view, decrying the commuters for
taking matters "into their own hands" and "displaying violent behaviour" in an "unacceptable" way.

They have also announced that they will be launching an investigation ‐ presumably with a view to
punishing the commuters who intervened.

Posted by: g(r)omgoru || 10/21/2019 05:46 || Comments || Link || E-Mail|| [10798 views] Top|| File under:
Race of Remembrance - Anglesey, Wales 8-10 November
[Operation Motorsport] Operation Motorsport is a not-for-profit organization that assists medically retiring and wounded service members with their rehabilitation and recovery through motorsport events; primarily within the International Motorsports Association (IMSA) and SRO World Challenge America.

To date, we've assisted both US Military and Canadian service members with some of them ultimately being offered employment post-military opportunities. We've helped veterans re-find their purpose, build stronger family bonds, and for some, fight to continue service in the military and return to Active Duty.

We culminate our year by participating in the Race of Remembrance in Wales, UK over Veteran's Day Weekend; November 8-10. This 12-hour endurance race brings together supporters and beneficiaries for a chance to share their stories, form new bonds, and continue their healing and rehabilitation process. Here is a link the tells the story better than my words can: https://www.youtube.com/watch?v=YInqjgZQR6c

We are seeking support in the form of honoring past and present military members by carrying their names aboard the Mazda MX-5 we will field. For $25, we will put the name of the service member on the hood for the duration of the event.

I've already added MSG Dan Lovell & MSG Jed Fancher to the car.

If you wish to support, please go to https://operationmotorsport.org/ and make a $25 donation and in the comments section write "Honoring Service" and add the rank/name of service member you are remembering.

Thanks for your support.

Jason Z Leach
Operation Motorsport
US Military Liaison & Program Recovery Ambassador


Posted by: Besoeker || 10/21/2019 00:00 || Comments || Link || E-Mail|| [10797 views] Top|| File under:
London insists UK leaving EU on October 31, despite delay request
[DAWN] A defiant British government doubled down on Sunday, insisting it would leave the Europe

...the land mass occupying the space between the English Channel and the Urals, also known as Moslem Lebensraum...
an Union in 11 days' time despite parliament forcing a reluctant prime minister to request another delay.

In a day of high drama on Saturday, MPs in the House of Commons passed up the chance to decide on the revised withdrawal agreement that Prime Minister Boris Johnson
...pro-Brexit British prime minister, succeeding no-Brexit Theresa May. BoJo is noted as much for his sparkling personality and his hair as for his Conservative policies....
had negotiated with the European Union
...the successor to the Holy Roman Empire, only without the Hapsburgs and the nifty uniforms and the dancing...
That defeat leaves Johnson under mounting pressure to find a way out of paralysing impasse on when and how

Britannia

would leave the EU bloc after Britons narrowly voted to exit in a 2016 referendum.

Late Saturday, Johnson reluctantly sent European Council President Donald Tusk a letter legally imposed on him by parliament requesting an extension ‐ but refused to sign it.


Posted by: Fred || 10/21/2019 00:00 || Comments || Link || E-Mail|| [10796 views] Top|| File under:
Caribbean-Latin America
Chile imposes emergency after riots over fare hikes
[DAWN] SANTIAGO Residents of Chile's capital awoke on Saturday to a ravaged city as burned-out buses, bikes and garbage littered the streets after a day of violent protests that prompted the government to declare a state of emergency and call out soldiers to maintain order for the first time in decades.

The stunning spasm of unrest was triggered by an increase in metro fares but reflected a much broader anger over economic and social conditions, including a yawning gap between rich and poor in a country considered one of the most stable in Latin America.


Hellloooo Venezuela!


"It is sad, but this destruction was people's way of demanding they be heard. Chile was a pressure cooker, and it exploded in the worst way," said a civil servant who gave her name only Maria, waiting to catch a bus amid the detritus of Friday's protests.

Soldiers patrolled some parts of the city on Saturday in their first such deployment since Chile returned to democracy in 1990 after the Augusto Pinochet rightwing dictatorship.


Posted by: Fred || 10/21/2019 00:00 || Comments || Link || E-Mail|| [10794 views] Top|| File under:
Caucasus/Russia/Central Asia
Russia dam collapse at Siberia gold mine kills 15
Pull quote: "The hydro-technical facility was self-constructed and, I believe, all rules I can and cannot think of were violated,"


[BBC] At least 15 people have died and 13 others are missing after a dam collapse at a gold mine in Siberia.

The dam, on the Seiba river in the region of Krasnoyarsk, burst after heavy rain on Saturday, flooding cabins where workers lived.

Russia's health ministry said 14 miners were taken to hospital, including three with severe injuries.

A criminal investigation has been opened over allegations the dam violated safety regulations.

"The hydro-technical facility was self-constructed and, I believe, all rules I can and cannot think of were violated," Yuri Lapshin, the head of the Krasnoyarsk regional government, was quoted by RIA news agency as saying.

Russian President Vladimir Putin has ordered officials to provide assistance and investigate the reasons behind the accident, his spokesman has said.

Several small cabins, where workers are thought to have lived, were swept away by the flood waters, the Interfax news agency reported.The mine was in a remote location about 160km (100 miles) south of the city of Krasnoyarsk, itself some 4,000km (2,500 miles) east of Moscow.

Dozens of emergency workers have been searching for the missing and have been helping the injured.

People are being evacuated from a nearby village of Kuragino because of the raised water levels from the Seiba River and local flooding, Russian media reported.
Posted by: Frank G || 10/21/2019 05:41 || Comments || Link || E-Mail|| [10797 views] Top|| File under: Commies
China-Japan-Koreas
Tear gas and water cannon as crowds defy Hong Kong rally ban
[DAWN] Hong Kong police fired water cannon and tear gas on Sunday as crowds held an illegal march, with hardcore protesters throwing petrol bombs and trashing businesses, capping a week of anger after the recent stabbing and beating of two pro-democracy protesters.

Authorities had forbidden the rally in Tsim Sha Tsui, a densely-packed shopping district filled with luxury boutiques and hotels, citing public safety and previous violence from hardcore protesters.

But tens of thousands joined the unsanctioned march regardless, showing the movement can still keep pressure on the city's pro-Beijing leaders after nearly five months of protests and political unrest.
But LeBron and the NBA had a really difficult week

Posted by: Fred || 10/21/2019 00:00 || Comments || Link || E-Mail|| [10797 views] Top|| File under: Commies
Europe
Barcelona mayhem: Clashes with police as 'half a million' pro-independence supporters rally amid general strike
h/t Gates of Vienna


[Voice of Europe] -A huge crowd with Catalan flags has paralyzed central Barcelona as people from all across the region protested the harsh prison sentences for pro-independence leaders by the Spanish court and called for parting ways with Madrid, RT.com writes.

The police estimated that at least 525,000 turned up in the center of Barcelona, local media cited law enforcement. "Independence,""The streets will be ours" and "Freedom to political prisoners" were among the chants heard at the massive gathering.

The rally continued more or less peacefully for a few hours, but was eventually marred by more serious violence as some of the protesters started building barricades and setting garbage containers on fire. They tossed stones and other foreign objects at the riot police, who were seen firing back ‐ presumably using rubber bullets or other projectiles ‐ and charging at the rioters with batons.
Posted by: g(r)omgoru || 10/21/2019 05:35 || Comments || Link || E-Mail|| [10797 views] Top|| File under:
Croatians protest over release of teen's suspected rapists
[DAWN] Thousands protested on Saturday in major Croatian cities against the release of five men suspected of gang-raping a teenager, saying the judiciary had repeatedly failed to protect girls and women.Earlier this month, a judge released the suspects accused by police of repeatedly raping a 15-year-old for nearly a year in their village outlying the coastal town of Zadar.

They also allegedly filmed the abuse on smartphones and then blackmailed the girl, until she eventually told her school's psychologist, local media reported.

Their release while the investigation is ongoing shocked many and after a week of public protests, the five were placed

in jug

on Thursday.

Women's rights groups had called for protests on Saturday under the banner of #pravdazadjevojcice ("Justice for Girls" in Croatian).

The protesters numbered about 7,000 in the capital Zagreb on Saturday, according to organisers. Demonstrations were held in 15 other cities.

"Not punishing a crime is a crime" and "Women against system" were some of the banners carried by the Zagreb marchers.

"We are here since the system has again let down one of us," Petra Karmelic, of the organisers, told the crowd in a downtown Zagreb park.

"Both institutions and we as a society have failed. We cannot talk about violence against women only when such tragic events hit the headlines," she said.

Posted by: Fred || 10/21/2019 00:00 || Comments || Link || E-Mail|| [10796 views] Top|| File under:
India-Pakistan
Woman murdered in Surjani Town
[DAWN] KARACHI: A 54-year-old woman was allegedly poisoned by a rickshaw driver in Surjani Town on Saturday, said police and rescue sources.

They added that Yasmin Shoukat was murdered inside her home in Sector 15-D near Lal Chowk.

The alleged killer, 21-year-old Sher Ali, tried to set the home on fire and attempted 'suicide' but he was arrested by the police.

Surjani SHO Iftikhar Ahmed Qureshi said that the suspect drove a rickshaw and used to pick and drop a teenage daughter of

the dear departed

from her academic institute.

He added that on Saturday when the girl, aged around 18 years, arrived at home in the evening, she saw that the rickshaw driver was present there and her mother was lying unconscious.

The suspect told her that he did not do anything to her mother but had given her some "medicines" and she would gain consciousness. The girl realised something was suspicious and told him that she was going to call a doctor from a nearby clinic. She came out of the home and informed the neighbours about the situation. The officer said that after receiving information about the incident, the police rushed to the spot. In the meantime, the suspect tried to set the home on fire with the help of a cylinder. He also attempted suicide by stabbing himself. The police saved the house from burning and arrested him.


Posted by: Fred || 10/21/2019 00:00 || Comments || Link || E-Mail|| [10797 views] Top|| File under:
Four newborns die in incubators for want of oxygen in Thull
[DAWN] SUKKUR: Four newborn babies suffocated to death in their incubators after having remained without oxygen for over 12 hours at a private hospital in Thull town early on Saturday morning.

Sources in the hospital said that the babies were admitted two days ago to Israr Clinic which was run by Dr Israr Ahmed Noonari, who claimed to be a child specialist.

The four infants who were not even named yet and were sons of Miandad Bungali, Hadi Bux Jamali, Gul Hassan Sarki and Wahid Buriro were kept in incubators under the supervision of a doctor, said the sources.

In the absence of a vigilant nurse, at some point during the night the cylinder supplying them oxygen got empty and the infants suffocated to death for lack of oxygen for over 12 hours, said the sources.

When the doctor arrived in the morning, he found all the children dead, sparking furious protest by the victims' parents and relatives, they said.

The town authorities moved into action to bring the situation under control and MPA Dr Sohrab Sarki intervened to help end the protest. He assured the aggrieved families that strict action would be taken against the persons responsible for the tragedy.

The hospital staff disappeared after the children's deaths and the subsequent protest while the authorities sealed the clinic.


Posted by: Fred || 10/21/2019 00:00 || Comments || Link || E-Mail|| [10794 views] Top|| File under:
Israel-Palestine-Jordan
WATCH: Arab Israeli attacks hospital medical staff, breaks stranger's arm
Why Israel is happy to encourage the Palestinians to go to their own or elsewhere for doctoring. Video at the link.

[Jpost] A 44-year-old Arab Israeli man attacked medical personnel at Baruch Padeh Medical Center in northern Israel, formerly known as Poriya Medical Center. He was indicted on Sunday morning.

Security clips show the man hitting the ward nurse and attempting to strangle her with both hands. A 16-year-old sitting beside the events in the waiting room told the attacker off for his behavior and was consequentially attacked as well, leading to his hand being broken.

The security guards who were called to the scene were also attacked by the man.

Police came shortly after and arrested the attacker. The investigation was completed on Sunday morning after evidence was filed, leading to the indictment of the defendant in the Nazareth District Court for felony charges, as he caused serious injury, assaulted a public servant, threatened and used disorderly conduct in a public place.

Posted by: trailing wife || 10/21/2019 00:00 || Comments || Link || E-Mail|| [10798 views] Top|| File under:
Science & Technology
Buh bye, 8
[c4isrnet] OFFUTT AIR FORCE BASE, Neb. ‐ In 2014, "60 Minutes" made famous the 8-inch floppy disks used by one antiquated Air Force computer system that, in a crisis, could receive an order from the president to launch nuclear missiles from silos across the United States.

But no more. At long last, that system, the Strategic Automated Command and Control System or SACCS, has dumped the floppy disk, moving to a "highly-secure solid state digital storage solution" this past June, said Lt. Col. Jason Rossi, commander of the Air Force's 595th Strategic Communications Squadron.
Posted by: M. Murcek || 10/21/2019 00:00 || Comments || Link || E-Mail|| [10801 views] Top|| File under:
Southeast Asia
Indonesia's Jokowi kicks off fresh term after wave of crises
[DAWN] Indonesia's President Joko Widodo will kick off a fresh term on Sunday, facing a wave of crises and with Jakarta under heavy security days after

hard boyz

tried to assassinate his top security minister.

More than 30,000 security personnel were deployed in the capital amid fears of another attack during the inauguration of Widodo, 58, and Vice President Ma'ruf Amin, 76.

The ceremony, attended by foreign delegations and heads of state, is scheduled to start around 0730 GMT.

A crowd of several hundred supporters formed near the presidential palace on Sunday. But celebrations will likely be muted after mass demonstrations were banned as militancy continues to plague the world's biggest

Moslem

-majority nation.

Widodo, widely known as Jokowi, met several visiting leaders including Singapore's Lee Hsien Loong and Australian Prime Minister Scott Morrison before the swearing-in.

Jokowi ‐ a popular, heavy metal-loving former businessman from outside the political and military elite ‐ was hailed as Indonesia's answer to Barack Obama
I am the change that you seek...
when he was first elected in 2014 to lead the world's third-biggest democracy.

But his leadership is under mounting criticism after a string of challenges in recent months. These range from nationwide anti-government demonstrations in which three students died and smog-belching forest fires that sparked diplomatic tensions with Indonesia's neighbours, to deadly unrest in Papua province and a slowdown in Southeast Asia's biggest economy.


Posted by: Fred || 10/21/2019 00:00 || Comments || Link || E-Mail|| [10800 views] Top|| File under:
Home Front: Culture Wars
Army Considering Dumbing Down Standards Pass/Fail Option on ACFT for Sergeant Promotions
[MIL.com] The U.S. Army may do away with making sergeant promotions dependent on high Army Combat Fitness Test scores and base them on a go/no-go system instead.

Currently, sergeants trying to get promoted to staff sergeant can get 180 promotion points for maxing the Army Physical Fitness Test. Army leaders are considering changing that policy since the new ACFT, which becomes mandatory on Oct. 1, 2020, will be much harder to max.

"Right now, the APFT is extremely weighted on your promotion points -- 180 promotions points. That's a pretty big chunk," Sergeant Major of the Army Michael Grinston told an audience of soldiers at the 2019 Association of the United States Army's annual meeting this week.

"One course of action is ... to make it go or no-go on the ACFT," he said. "That is one of the things we are going to look at."


Posted by: Besoeker || 10/21/2019 11:10 || Comments || Link || E-Mail|| [10807 views] Top|| File under:
Government
As battle over Border Wall continues, about one mile goes up every day
[LI] Besides already reducing the number of illegal border crossings, the new construction is also environmentally protective.

This week, the U.S. Senate voted to uphold President Donald Trump's veto of Democrat-sponsored legislation reversing his use of military base project money to pay for the U.S.-Mexico border wall.

The 53-36 vote was well short of the two-thirds required to overturn the veto. The vote mirrored ones last month and in March in which a number of Republicans broke with Trump in defending lawmakers' power of the purse. The military projects in question included base schools and target ranges.

In February, Trump declared the security situation along the border a national emergency. That decision enabled him to take up to $3.6 billion from such projects to finance wall construction beyond the miles that lawmakers have been willing to fund.

The funding is being well-used. The Pentagon reports that about one mile of construction is completed daily at the border between the U.S. and Mexico.
Posted by: Besoeker || 10/21/2019 02:52 || Comments || Link || E-Mail|| [10795 views] Top|| File under: Human Trafficking
Who's in the News
44
[untagged]
7
Sublime Porte
3
Govt of Pakistan
3
Govt of Iran
2
Islamic State
2
Govt of Syria
2
Human Trafficking
2
Commies
1
Taliban
1
Arakan Rohingya Salvation Army
1
Govt of Pakistain Proxies
1
Salafists
1
al-Qaeda in North Africa
Bookmark
E-Mail Me
The Classics
The O Club
Rantburg Store
The Bloids
The Never-ending Story
Thugburg
Gulf War I
The Way We Were
Bio
Merry-Go-Blog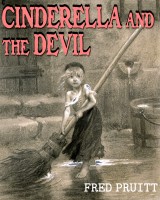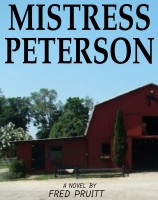 On Sale now!


A multi-volume chronology and reference guide set detailing three years of the Mexican Drug War between 2010 and 2012.

Rantburg.com and borderlandbeat.com correspondent and author Chris Covert presents his first non-fiction work detailing the drug and gang related violence in Mexico.

Chris gives us Mexican press dispatches of drug and gang war violence over three years, presented in a multi volume set intended to chronicle the death, violence and mayhem which has dominated Mexico for six years.
Click here for more information


Meet the Mods
In no particular order...


Steve White
Seafarious
tu3031
badanov
sherry
ryuge
GolfBravoUSMC
Bright Pebbles
trailing wife
Gloria
Fred
Besoeker
Glenmore
Frank G
3dc
Skidmark



Better than the average link...



Rantburg was assembled from recycled algorithms in the United States of America. No trees were destroyed in the production of this weblog. We did hurt some, though. Sorry.
3.236.65.63

Help keep the Burg running! Paypal: