-Lurid Crime Tales-
Oregon Video Shows Hero Coach Stopping Shooting
[Victory Girls] It is the Oregon school shooting that wasn't. While the survelliance video is from last May, it has just been released to the public, and is now getting national attention.

The reason it didn't make national headlines back in May is because no one was killed or injured, thanks to the heroic actions of Parkrose High School coach Keanon Lowe.

Extraordinary security video from Parkrose High School released Friday by the Multnomah County District Attorney's Office, showed the day last May when Parkrose High School student Angel Granados-Diaz brought a shotgun to school with the intent to kill himself."

Lowe, the school's security guard and football coach, was hailed as a hero for his actions that day. He disarmed the student, who was suffering from a mental health crisis, and took him into his arms."

The video captured those emotional moments in one of the school's hallways: Lowe hugs, consoles and talks with Granados-Diaz before police officers, with their guns drawn, arrive to take the teenager into custody."

The video, while not of the best quality, is breathtaking. Watching it, you know that this ending could have been so, so different without Lowe's intervention.
Posted by: Besoeker || 10/20/2019 06:11 || Comments || Link || E-Mail|| [274 views] Top|| File under:
Body Cam Video Of Police Officers Shooting Detravian Allison (very graphic)
[Daily Caller] If you play stupid games, you're going to win stupid prizes. That's just about the best way to sum up what happened here.


WARNING 49 Pan reports a virus attached to video


If you pull a gun on the police, you're just asking to get shot. That's the way it works. They want to go home at the end of the night just like everybody else.

They're not in the business of negotiating when they think bullets are going to start flying.

Thankfully, Allison never even got a shot off, it was cleared as a clean shooting and the two police officers came home safely.

At the end of the day, that's all you can ask for sometimes.


No, Mr. Allison did not survive his injuries.
Posted by: Besoeker || 10/20/2019 05:19 || Comments || Link || E-Mail|| [411 views] Top|| File under:
Father accused of killing 2 sons for insurance by driving them into water at Port of LA
[ABC7] A 44-year-old father sobbed openly in federal court Thursday as he was accused in a deadly case of insurance fraud.


Crying because he was caught, or because he hadn't finished the job?

Defendant Ali Elmezayen


...an Egyptian immigrant who must have worked under the table...

said he had loaded his two sons, who have autism, and their mother in the family's Honda Civic to watch the boats at the Port of Los Angeles and ended up driving them off a fishing dock into the water.

The sons, 13-year old Elhassan and 8-year old Abdelkrim, drowned.

Their mother, Rehab Diab,


...another Egyptian, also an illegal immigrant...

whose marital relationship with Elmezayen is not clearly documented, was unable to swim. Fishermen rescued her.

Diab is a prosecution witness.

Federal prosecutors allege that the action was a set up that was years in the making.

Elmezayen, a low-income Egyptian immigrant, was paying $6,000 a year to insure his family, then collected $260,000.

Federal prosecutor Alexander Wyman told the jury that the defendant beat Diab and phoned her parents in Egypt, "threatening to send her home in a coffin," that he was going to "bury her alive" and that he wanted to take a second wife.

Defense attorney Christine O'Connor said that Elmezayen bought the policies to protect his family - that he had under-the-table income to pay the premiums.

Deflecting blame, the defense told jurors to look at the wife's history. Undocumented, once marrying a homeless man to get legal status - claiming that he abused her when advised that doing so would protect her from deportation.

About the defendant - the defense says he is not cunning, but rather, "kind of a kook," "complicated," but not a monster.


It's all just fun and games until all the targets are drowned? Ooookaaayy.

Elmezayen faces a separate trial in Superior Court for the murder of his sons.
It was all part of a scheme to collect on the millions of dollars in seven life insurance policies he had taken out on their lives. It was a plan he had been plotting for more than two years, according to prosecutors.

He was ordered detained without bail Tuesday. Prosecutors argued he poses a danger to his family, because although he and Diab separated a week after the tragedy, he is still paying premiums on her life insurance and on the insurance of his third son. The boy was away at camp on the night his siblings drowned.

Elmezayen and Diab's story began in Egypt, where they started dating before coming to the United States on six-month visitor visas in 2000. But instead of returning, they settled down in California and had three sons together, each of them autistic. An immigration judge later ordered Elmezayen and Diab removed, but each was granted "withholding of removal," according to the federal prosecutors.

In an attempt to remain in the country legally, Elmezayen entered into a sham marriage with an American citizen he met while working as a security guard at a Los Angeles drugstore, according to a 2006 interview he gave to immigration authorities. The sham wife lived in an alcohol treatment center, and the deal was that she would marry Elmezayen so he could get a green card as long as he continued to financially support her once he obtained it. He never did. In four years, he paid the woman $500, he told authorities. (They later divorced.)

Money never seemed to come easy for Elmezayen, who filed for bankruptcy in 2010 and had been earning less than $30,000 annually, prosecutors said. But somehow he found the money to take out seven different accidental death and life insurance policies on his family's lives.

In total, he took out more than $6 million in policies, costing him $6,000 a year in premiums, according to prosecutors.

Diab said in a deposition in 2017 that she knew about the policies for both her and Elmezayen — but not the children. (The deposition was part of a wrongful-death lawsuit she and Elmezayen filed against Honda, Jiffy Lube and Los Angeles County. They lost.)

Twelve days after the two-year period expired on the last life insurance policy he had purchased, Elmezayen barreled down the wharf and into the ocean. In a matter of months, he collected more than $260,000 on his sons' lives, according to the affidavit. He wired $171,000, the bulk of the money, to Egypt.

Elmezayen denied having any life insurance policies on his children in interviews with police on the night of the plunge.
Posted by: trailing wife || 10/20/2019 00:00 || Comments || Link || E-Mail|| [177 views] Top|| File under: Moslem Colonists
-Short Attention Span Theater-
Police investigating 'hate crime' after transgender woman turned down for porn role 'because she has a p3nis'
YJCMTSU


[Sun UK] Ria Cooper, 25, who became Britain's youngest trans person when she transitioned 10 years ago, says an anonymous photographer messaged her saying he wanted them to have sex on camera and sell the resulting p0rno.

But when he found out Ria still has male reproductive organs he immediately retracted the offer.

In messages exchanged over WhatsApp, the photographer claimed he couldn't work with her because "she has a c***".

'TRANSPHOBIC'
Ria has hit out at the "transphobic behaviour" and says she's being unfairly discriminated against in her modelling career.
Posted by: Frank G || 10/20/2019 00:00 || Comments || Link || E-Mail|| [465 views] Top|| File under:
Arabia
Khashoggi Murder Suspect Dies In 'Suspicious Car Accident'
[Zero Hedge] A 31-year-old lieutenant in the Saudi Royal Air Force said to have participated in the killing of Saudi writer Jamal Khashoggi died in a "suspicious car accident" in Riyadh, according to Turkish media.

Mashal Saad al-Bostani was reportedly on a 15-man hit squad dispatched to Saudi Arabia's Istanbul Consulate in Turkey on October 2 during Khashoggi's visit, before the team quickly left the country, according to daily Yeni Safak.
Posted by: Besoeker || 10/20/2019 00:00 || Comments || Link || E-Mail|| [314 views] Top|| File under:
Great White North
Questions arise after viral Windsor hockey coach tweet (Hint: Islamophobia Hoax)
Attention Whores gonna lie/whore for attention


[WILX - HT Weasel Zippers] A Windsor, Ontario hockey coach claimed he was driving from Windsor to East Lansing to rent ice and coach free hockey clinics for children. That's when Talha Javaid allegedly received a racist text message from a parent of one of those players.

The text from Chase said, "I'm not a racist but I don't feel comfortable with you teaching him [his son Riley] and the influence you will have on him. He added that it makes more sense if its not some "Muslim guy teaching it". Chase said if "it were cricket or something that would be different but it's not". Chase goes on to say he hopes he would consider resigning and not coaching hockey.

Javaid posted that text message on social media and received thousands of posts of support, even from professional players like Evander Kane.


Bait? Taken


But the question remains, who is Chase and where exactly was Javaid coaching? News 10 spoke to a Yahoo Sports reporter who said Javaid told her it was at Suburban Ice in East Lansing. Suburban Ice said they did not want to go on camera but have never heard of Javaid nor the ice skating clinic he allegedly was holding.


Islamophobic!


News 10 checked ice rinks all around East Lansing and the surrounding area- not one says they have heard of him before and no one had him scheduled to coach through their arena.

This isn't the first time Javaid claims he was a target for racism.


Nooooooo


In 2017, he told the Windsor Star he walked out of an ice rink in Windsor and found a note on his car that said stop coming to the rink with some expletives, with Muslim go home and make Canada great again.

News 10 reached out to Javaid and have not heard back.We will update you when we do.
Posted by: Frank G || 10/20/2019 17:19 || Comments || Link || E-Mail|| [212 views] Top|| File under: Moslem Colonists
Home Front: Politix
One in Five Dallas Trump Rally Registrants Was Democrat, Campaign Chair Says
If you like numbers, dear Reader, this is the article for you.

[EpochTimes] More than one in five people who registered for President Donald Trump
...The tack in the backside of the Democratic Party...
's "Keep America Great" campaign rally in Dallas, Texas, were Democrats, according to Trump's campaign manager Brad Parscale.

Parscale, whose forte is data analysis, has posted breakdowns of data collected from the registrations from the past several rallies.

"Incredible data from last night's Dallas rally," he wrote in an Oct. 18 tweet.

The data revealed that nearly 54,000 voters signed up for the event, with nearly one in eight (12 percent) who didn't vote in the last four elections and more than one in five (21.4 percent) who identified as Democrats. Eleven percent of the registrants are Hispanic.

"These are winning numbers that will help win #FourMoreYears for @realDonaldTrump!" Parscale wrote. "We continue to outperform 2016."

Trump carried the state of Texas in 2016 with nearly 4.7 million votes compared to the less than 3.9 million garnered by his Democrat opponent, former Secretary of State Crooked Hillary Clinton

...former first lady, former secretary of state, former presidential candidate, Conqueror of Benghazi, Heroine of Tuzla, formerly described by her supporters as the smartest woman in the world, usually described by the rest of us as The Thing That Wouldn't Go Away...
TRUMP CROWDS
Trump rallies are the most tangible demonstration of support for the president. The American Airlines Center was filled to capacity (some 20,000 people) with tens of thousands more gathered outside to watch the rally on a large screen. People had been lining up more than 24 hours before the rally started, campaign's spokeswoman Kayleigh McEnany documented in a video posted on Twitter on Oct. 16.

"This rally is amazing. Like, I have never seen anything like this before," comedian Terrence Williams told Right Side Broadcasting Network.

Williams has been a bit of celebrity among Trump supporters for voicing conservative views on his Youtube channel, often eating fried chicken or slurping soda while offering humorous political or social commentary. This was the first time for him to attend a Trump rally.

"I mean, the energy is unbelievable," he said. "Everybody is friendly.

"I was told that people at the Trump rallies are dangerous but I've been getting hugs all day. So the media have been lying. This is awesome."

RALLY DATA
The relatively high percentage of Democrats among those signing up for the rally seem to be a continuation of a trend.

Parscale first started to post highlights from the registration data after the Sept. 16 rally in Rio Rancho, New Mexico. Clinton won the state by a more than 8-percent margin in 2016.

"@realDonaldTrump rally in NM was a data gold mine," he commented on Twitter.

Of the 45,000 who registered, 94 percent were from within the state and 78 percent were matched to voter file.

More than one in five voted in one or none of the last four elections and 40 percent were Hispanic, the data showed. Nearly one in three were Democrats.

A similar breakdown was posted by Parscale after the Oct. 10 rally in Minneapolis.

Over 42,000 voters were identified in the data of whom 13 percent voted in none or one of the last four elections. Also, 30 percent were Democrats.

"This is a massive amount of data that will help our models improve to win Minnesota!" Parscale said.

Clinton won Minnesota by less than 45,000 votes.
Posted by: trailing wife || 10/20/2019 12:35 || Comments || Link || E-Mail|| [407 views] Top|| File under:
Science & Technology
Boeing staff texted about 737 Max issue in 2016
[BBC] Boeing employees exchanged instant messages about issues with the automated safety system on the 737 Max as it was being certified in 2016.

In documents provided by Boeing to lawmakers, a pilot wrote that he had run into unexpected trouble during tests.

He said he had "basically lied to the regulators [unknowingly]".

The safety system has been tied to two deadly crashes that killed 346 people.

An Ethiopian Airlines 737 Max crashed only minutes after take-off from Addis Ababa in March, killing all 157 people on board.

The same type flown by the Indonesian airline Lion Air crashed into the sea only five months earlier in October 2018, shortly after taking off from Jakarta. That accident claimed the lives of 189 people

The Federal Aviation Administration (FAA) called the document "concerning" and said it was asking Boeing for an "immediate" explanation for the delay in turning over the documents, which Boeing provided to lawmakers ahead of hearings this month.
Posted by: Besoeker || 10/20/2019 00:00 || Comments || Link || E-Mail|| [315 views] Top|| File under:
Home Front: Culture Wars
Hundreds of pro-Hong Kong protesters flood NBA game amid China controversy
[Washington Examiner] Hundreds of activists attended an NBA game between the Toronto Raptors and the Brooklyn Nets wearing pro-Hong Kong shirts.

Film producer Andrew Duncan purchased 300 tickets to the Friday night game at New York City's Barclays Center. Duncan provided the tickets to hundreds of activists willing to attend the game while wearing shirts that read, "Stand With Hong Kong."

The protesters also wore black masks that resembled the masks that activists in Hong Kong wear during protests to protect themselves from tear gas used by police.

Hong Kong politician and activist Nathan Law also attended the game. Law, 26, is a prominent pro-democracy advocate who was arrested and imprisoned for two months in 2017 by Chinese law enforcement for unlawful assembly. He was released on bail.


Posted by: Besoeker || 10/20/2019 04:19 || Comments || Link || E-Mail|| [229 views] Top|| File under: Commies
Northrop Grumman to ship secret cargo through LA-area marina en route to San Diego
Shhhh it's a secret! Jeebus


[10 News] Defense contractor Northrop Grumman will be moving secret cargo through a Southern California marina this weekend.

The Daily Breeze reports part of King Harbor Marina in Redondo Beach will be shut down from 5 p.m. Friday to 5 p.m. Sunday for the move of what is described as a U.S. Navy demonstration project.

The large object will be taken from a Northrop Grumman facility in Redondo Beach to a barge for shipment to San Diego.

The newspaper says that during a Redondo Beach City Council meeting this week, Northrop Grumman officials cited national security concerns in declining to provide information about the object.

The company agreed on Oct. 15 to pay the city $25,000 for a licensing agreement to use the marina and for any costs the city incurs.
Posted by: Frank G || 10/20/2019 00:00 || Comments || Link || E-Mail|| [379 views] Top|| File under:
Who's in the News
30
[untagged]
11
Sublime Porte
4
Moslem Colonists
2
Hezbollah
2
Commies
2
Govt of Pakistan
1
Houthis
1
Islamic State
1
Govt of Iran Proxies
1
al-Nusra
1
Taliban
Bookmark
E-Mail Me
The Classics
The O Club
Rantburg Store
The Bloids
The Never-ending Story
Thugburg
Gulf War I
The Way We Were
Bio
Merry-Go-Blog
Hair Through the Ages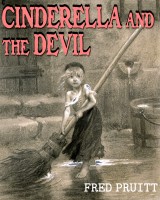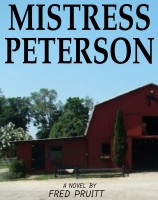 On Sale now!


A multi-volume chronology and reference guide set detailing three years of the Mexican Drug War between 2010 and 2012.

Rantburg.com and borderlandbeat.com correspondent and author Chris Covert presents his first non-fiction work detailing the drug and gang related violence in Mexico.

Chris gives us Mexican press dispatches of drug and gang war violence over three years, presented in a multi volume set intended to chronicle the death, violence and mayhem which has dominated Mexico for six years.
Click here for more information


Meet the Mods
In no particular order...


Steve White
Seafarious
Pappy
lotp
Scooter McGruder
john frum
tu3031
badanov
sherry
ryuge
GolfBravoUSMC
Bright Pebbles
trailing wife
Gloria
Fred
Besoeker
Glenmore
Frank G
3dc
Skidmark
Alaska Paul



Better than the average link...



Rantburg was assembled from recycled algorithms in the United States of America. No trees were destroyed in the production of this weblog. We did hurt some, though. Sorry.
3.230.119.106