Group Of Approximately 200 Juveniles Disrupts Traffic, Businesses In Northeast Philadelphia, Police Say
[PHILADELPHIA.CBSLOCAL] Police say a group of approximately 200 juveniles caused a disruption in Northeast Philadelphia Monday night. In total, police say four arrests were made ‐ one for vandalism and three for disorderly conduct.According to police, the juveniles left the Rolling Thunder Skating Rink in the city's Castor section before heading out on Roosevelt Boulevard.

Police say several businesses were closed down due to the crowds. The Wawa at Tyson Avenue and Roosevelt Boulevard and a McDonald's at Cottman Avenue and Roosevelt Boulevard were both shuttered.

Police were on scene trying to disperse the large crowd Monday night.

No injuries have been reported.

Posted by: Fred || 10/16/2019 00:00 || Comments || Link || E-Mail|| [6469 views] Top|| File under:
-Short Attention Span Theater-
Just in time for Christmas - Auto Ordnance introduces the Presidential .45 ACP 1911 pistol
[Palmetto] With the election of President Donald J. Trump, the United States had its 45th president. With the invention of the 1911, the United States had its legendary .45 caliber pistol. It is only fitting that these two icons should be combined, in the "Trump 45" commemorative 1911 pistol.

President Trump has voiced strong support for the Second Amendment, speaking at the NRA conventions, and promising to defend the Right to Keep and Bear Arms with a determination that has not been seen in the White House for decades. The designers at Kahr Arms extended their thanks to the President for his staunch defense of American shooters with this special edition 1911. Together we will work to make America great again!

The "Trump 1911" starts as a 5" Thompson Custom 1911, chambered in .45 ACP. Its slide and frame are stainless steel, with Thompson medallion inlaid wood grips. The pistol features combat sights, full-length guide rod, high sweep beavertail, skeletonized trigger, checkered front strap, and match grade barrel. Engraved on the right side is "Donald J. Trump" with the number 45, and the Seal of the President of the United States. On the left side is a picture of President Trump, the White House, and his slogan "Make America Great Again"..

Features:

Left Side Inscription: Image of President Trump, the Whitehouse and "Make America Great Again" Slogan
Right Side Inscription: "Donald J. Trump", "45", and official" Seal of the President of the United States"
Wood Grips with inlaid Thompson Medallion
Match Grade Barrel,
High Sweep Beavertail
Skeletonized Trigger

Additional Specs:

Safety: Thumb Safety, Grip Safety, Firing Pin Block
Sights: Low Profile
Grips: Checker Wood Grips
Magazine: (1) 7 round Magazines
Posted by: Besoeker || 10/16/2019 00:00 || Comments || Link || E-Mail|| [6465 views] Top|| File under:
-Land of the Free
Lawsuit Against AR-15 Manufactures dismissed with prejudice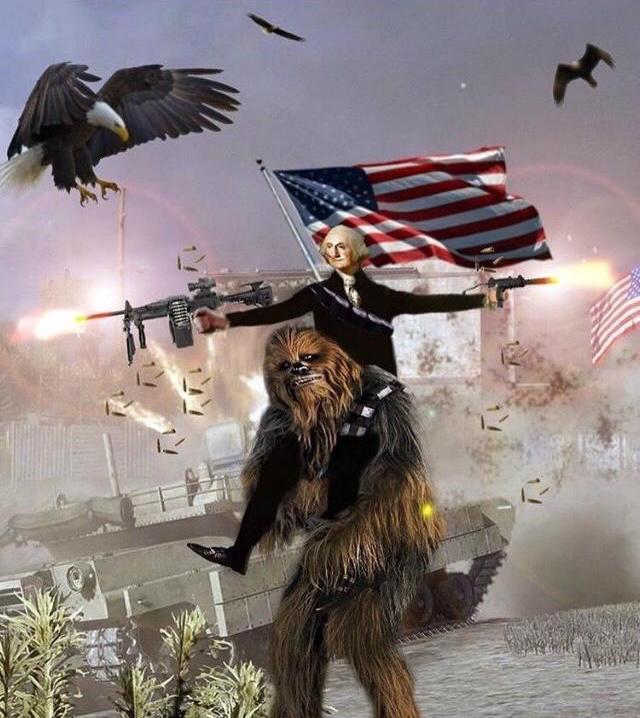 [LibertyDen] The U.S. District Court (Southern District of Ohio) has dismissed, with prejudice, the Primus Group v. Smith & Wesson, et al lawsuit. The decision was delivered October 9, eliminating the plaintiff's claims against several prominent AR-15 firearms manufacturers, including Smith & Wesson, Remington Arms Company, SIG Sauer, Sturm, Ruger & Company, Colt Manufacturing, and Armalite.

"This decision by the federal judge to dismiss with prejudice this frivolous case is pleasing, if not unexpected," said Lawrence G. Keane, NSSF Senior Vice President of Government Relations and Public Affairs and General Counsel. "These are lawful and federally-regulated AR-15 modern sporting rifle manufacturers that make semiautomatic rifles for lawful purposes. The judge asserted that the proper venue to establish public firearms policy is through the legislature and not the courts.

The court found the plaintiffs had no standing to bring the case against the defendants. This decision rightfully asserts that those who purposefully and criminally misuse firearms are the ones who are responsible for those crimes. It further affirms that activist lawsuits to prompt judicial action are not the proper avenue to establish policy.


Don't worry guys. Beto will ban them for you when he gets in office!
Posted by: DarthVader || 10/16/2019 08:59 || Comments || Link || E-Mail|| [6482 views] Top|| File under:
Africa Subsaharan
Nigerian president vows crackdown on abusive Islamic schools after second raid
[AlAhram] Nigeria's president on Tuesday ordered a crackdown on abuse at Islamic schools, after a second police raid in less than a month revealed men and boys subjected to beatings, abuse and squalid conditions.

Nearly 300 had been held captive at a school in the Daura area of Katsina, the home town of President Muhammadu Buhari, where police said they discovered "inhuman and degrading treatment" following a raid on Monday to free the remaining students.

Late last month, police freed hundreds from similarly degrading conditions in neighbouring Kaduna state.

"Mr. President has directed the police to disband all such centres and all the inmates be handed over to their parents," said a presidential

front man

.

"The government cannot allow centres where people, male and female, are maltreated in the name of religion," he said.

Prior to this week's raid, hundreds of captives had escaped the centre, police said on Tuesday.

The 67 inmates who were freed by Katsina police were shackled, and many were taken to hospital for treatment, police superintendent Isah Gambo told

Rooters

.

"I tell you they were in very bad condition when we met them," Gambo said.

A freed captive told

Rooters

on Monday that the instructors beat, raped and even killed some of the men and boys held at the facility, who ranged from 7 to 40 years of age. It was not immediately possible to verify his account.

While the institution told parents it was an Islamic teaching centre that would help straighten out wayward family members, the instructors instead brutally abused them and took away any food or money sent by relatives.

Police said they had arrested the owner of the facility and two teachers, and were tracking other suspects.

The more than 200 captives who escaped were still missing, Gambo said. Police were working to reunite the others with family members.

"The inmates are actually from different parts of the country - Kano, Taraba, Adamawa and Plateau States," he said. "Some of them are not even Nigerians. They come from Niger, Chad and even Burkina Faso


...The country in west Africa that they put where Upper Volta used to be. Its capital is Oogadooga, or something like that. Its president is currently Blaise Compaoré, who took office in 1987 and will leave office feet first, one way or the other...


and other countries."

Islamic schools, called Almajiris, are common in the mostly

Moslem

north of Nigeria.

Moslem

Rights Concern, a local organization, estimates about 10 million children attend them.

Buhari said the government planned to ban the schools eventually, but he has not yet commented on the Katsina school.
Posted by: trailing wife || 10/16/2019 00:00 || Comments || Link || E-Mail|| [6477 views] Top|| File under:
Bangladesh
Abandoned, mud-covered newborn rescued in Mymensingh
[Dhaka Tribune] Nazifa Begum was out for her usual morning walk after Fazr prayers on Tuesday, near the Saleha Market area, on the outskirts of Mymensingh city, when something unusual caught her attention ‐ an unusual shape of object in a drain near her house, moving.

When she went closer to inspect, she realized ‐ to her horror ‐ that the moving object was a human baby, covered in mud and filth, barely breathing.

The newborn boy was covered in filth from head to toe ‐ even his nostrils. His umbilical cord was still attached to his body.

At first, Nazifa was hesitant as to whether she should pick the baby up.

"But then I remembered it was my moral and religious duty to save a life," she told Dhaka Tribune.

"As soon as I took him in my arms, he started crying. He was shivering from cold. I cleaned his face so he could open his eyes," she added.

With the infant in her arms, Nazifa cried out for help. Her son, Nadim Mahmud, as well as several neighbours rushed to the spot when they heard her.

The boy was rescued around 6am, and given a bath after police arrived around 9am.

After police came, Nazifa fed the baby some sugar water, and he fell asleep.

"I held him for three hours," she said. "I saw bruises on his neck and back."

Nazifa's son Nadim said he had noticed blood in front of a shop near the spot where the newborn had been rescued from.

"I saw blood and footprints there. Maybe the child was delivered at that very place," he commented.

Speaking to Dhaka Tribune, Mymensingh Kotwali Model

cop shoppe

OC Mahmudul Islam said the baby was in Mymensingh Medical College Hospital under police custody.

"We will inform the court of the baby. The court will decide the next course of action," he added.


Posted by: Fred || 10/16/2019 00:00 || Comments || Link || E-Mail|| [6459 views] Top|| File under:
Police: Father, uncle killed Tuhin to frame rivals
[Dhaka Tribune] Five-year-old Tuhin Hasan was killed by his father, uncle and cousin, Sunamganj police have said a day after the brutal murder that shook the country.

The district's Acting Superintendent of Police (SP) Md Mizanur Rahman disclosed the information at a press briefing at his office yesterday evening.

"Tuhin's father Abdul Basir, Basir's brother Nasir Uddin and nephew Shahriar murdered the five-year-old and hung him from the tree to frame their rivals," he said.

Their involvement was confirmed during police's primary interrogation and through confessional statements of two of them, he said.

Nasir and Shahriar yesterday confessed in front of a Sunamganj court to their direct involvement in the murder along with Basir.

Another court yesterday also granted police three days to interrogate Basir and his two other brothers, Abdul Mosabbir and Jamshed Ali.

The confessional statements have also confirmed Mosabbir and Jamshed's direct involvement.

All five were shown arrested in a murder case that Tuhin's mother Monira Begum filed at Derai

cop shoppe

on Monday night.

Tuhin's mutilated dead body was found hanging from a tree near the family's home at Kejaura village under Derai upazila's Rajanagar union in the early hours of Monday.

The child's body bore stab wounds, while his throat was slit and his ears and genitals cut off. Two knives that were used to kill him were also left jammed in Tuhin's abdomen.

The news of the murder and photos of Tuhin's dead body soon went viral on social media, drawing much condemnation from the netizens.

Many also questioned the sanity and humanity of those who killed the child, and demanded their immediate arrest and maximum punishment.

On Monday evening, Acting SP Mizanur had said that they found the involvement of several family members in the murder following preliminary interrogation.

He said yesterday that Basir is accused in several cases, including one filed over murder. The other four are also named in a number of cases.

"Basir has old rivalries with a number of people of the Kejaura village, including former UP member Anwar Hossain, Soleman and Salatul, over different issues. He decided to kill Tuhin in a bid to frame the rivals and establish dominance in the area."

The police official said: "Basir himself took a sleeping Tuhin outside from their home and led others in killing the child.

"Basir was even carrying Tuhin when the child's throat was slit. Afterwards, Basir and Nasir led the others in stabbing and mutilating Tuhin's body, before hanging it from the tree."

Mizanur said they would further investigate to determine whether anyone else was involved in the murder. "We will send the murder weapons for forensic tests and run fingerprints."

"This is a sensitive case. We will submit our investigation report in court very soon. The killers will hopefully get exemplary punishment," he added.


Posted by: Fred || 10/16/2019 00:00 || Comments || Link || E-Mail|| [6470 views] Top|| File under:
China-Japan-Koreas
Hong Kong moves to protect police families from protest violence
[ENGLISH.ALARABIYA.NET] A Hong Kong court has granted an injunction to ban anyone from blocking or damaging areas used to house married coppers and other disciplined services that have been targeted in more than four months of anti-government protests.

The move is the government's latest step to try to check the protests following Chief Executive Carrie Lam's decision earlier this month to invoke colonial-era emergency measures to outlaw face masks, used by protesters to hide their identity and withstand tear gas.

Lam said on Tuesday that while every means should be considered to quell unrest, concessions to the protesters in the face of escalating violence would make matters worse.

"I have said in many occasions that violence will not give us the solution. Violence would only breed more violence," Lam told a news conference.

Demonstrators have besieged and hurled petrol bombs at police housing areas in the Chinese-ruled city, damaging facilities, police said in a statement on Tuesday.

The injunction on protests in police housing areas also prohibits the obstruction of roads and bans people from shining laser pens or other flash lights at police facilities.

In August, after protesters mobbed the Hong Kong airport and brought it to a standstill, the High Court issued an injunction banning anti-government protesters from targeting what is one of the world's busiest airports.

Protesters, many masked and wearing black, have thrown petrol bombs at police and central government offices, stormed the Legislative Council, blocked roads to the airport, trashed metro stations and lit fires on the streets of the Asian financial center.


Posted by: Fred || 10/16/2019 00:00 || Comments || Link || E-Mail|| [6465 views] Top|| File under: Commies
Europe
Dutch family of 7 waiting for "the end of time" discovered living in farmhouse basement
[CBS] Dutch police discovered a family of seven living in a farmhouse basement and waiting for the world to end, the BBC reported Tuesday. The family allegedly spent nine years in the basement and were only found after one family member escaped.

According to local news outlet RTV, a 58-year-old man was living with six siblings, aged 18 to 25, on a farm in the Drenthe province. The oldest of the siblings escaped from the basement on Sunday evening, asking staff at a pub in nearby Ruinerwold for help.

The owner of the bar, Chris Westerbeek, said the man was unkempt and looked confused.

"He ordered five beers and drank them," Westerbeek told local media. "Then I had a chat with him and he revealed he had run away and needed help... Then we called the police."
Posted by: Besoeker || 10/16/2019 00:00 || Comments || Link || E-Mail|| [6470 views] Top|| File under:
International-UN-NGOs
1 in 3 young children undernourished or overweight: UNICEF
Make up yer mind. Which is it?
[PRESSTV] A third of the world's nearly 700 million children under five years old are undernourished or overweight and face lifelong health problems as a consequence, according to a grim UN assessment of childhood nutrition released Tuesday.

"If children eat poorly, they live poorly," said UNICEF Executive Director Henrietta Fore, unveiling the Fund's first State of the World's Children report since 1999.

"We are losing ground in the fight for healthy diets."


We think of it as being "overnourished."


Problems that once existed at opposite ends of the wealth spectrum have today converged in poor and middle-income countries, the report showed.

Despite a nearly 40-percent drop from 1990 to 2015 of stunting in poor countries, 149 million children four or younger are today still too short for their age, a clinical condition that impairs both brain and body development.


Posted by: Fred || 10/16/2019 00:00 || Comments || Link || E-Mail|| [6468 views] Top|| File under:
Home Front: Culture Wars
Democrats Want to Make It a Federal Crime to Threaten Journalists
h/t Instapundit


[Reason] Following reports that a violent parody video depicting President Trump murdering a bunch of journalists was shown at a pro-Trump conference over the weekend, Democrats are calling on Congress to make it a federal crime to threaten or attack members of the media.
Da Nang Dick "Dick" Blumenthal
Posted by: g(r)omgoru || 10/16/2019 13:47 || Comments || Link || E-Mail|| [6497 views] Top|| File under:
North Carolina assisted living facility workers accused of running dementia resident fight club
h/t Instapundit


Three employees at a North Carolina assisted living facility were arrested after police said they ran a fight club with elderly residents with dementia battling it out against each other.

The women were accused in court documents of watching, filming and even encouraging a fight between a 70-year-old woman and a 73-year-old woman at the Danby House assisted living and memory-care facility in Winston-Salem, Fox 8 High Point and other local media reported.


Marilyn Latish McKey, 32, Tonacia Yvonne Tyson, 20, and Taneshia Deshawn Jordan, 26, were each charged with assaulting disabled persons, according to the reports.

Posted by: g(r)omgoru || 10/16/2019 13:40 || Comments || Link || E-Mail|| [6482 views] Top|| File under:
Environmental studies department seeks applicants with 'ecofeminism' background
[Campus Reform] A private college in Maine is seeking an Environmental Studies professor with some very specific suggested qualifications.

In addition to having a focus on diversity, equity, and inclusion, the university suggests that applicants have backgrounds research topics like "ecofeminism" or "posthumanism."

One private Maine college not only requires that the newest addition to its environmental studies program be a champion of "equity and inclusion," but also hopes that he or she may have some research background in "posthumanism," "ecofeminism," or "queer ecologies."

Bates College has just begun an active search for a new assistant professor for its environmental studies program. The job description suggests that applicants have research backgrounds in various fringe disciplines, including "decolonizing environmentalism" and "feminist environmentalism."

"Attentive to hierarchies of power and privilege" Tweet This
Bates advertises its environmental studies department as one that "encompasses a broad range of issues" involving the "interaction of humans with both the natural world and built environments." The description of the department includes a claim that "students must think beyond existing disciplinary boundaries" in order to fully understand environmental issues.

The newest addition to the department would be a professor who is involved in the performing or studio arts, literature, or cultural studies, and who is "attentive to hierarchies of power and privilege." The university hopes this individual will "offer cross-cultural and/or transnational perspectives on environmental traditions."

Applicants are expected to highlight their commitment to "equity and inclusion, social and cultural diversity, and the transformative power of our differences."

The department notes that potential research areas for its new professor "are open," but lists various suggestions, such as "ecocriticism and nature writing," "queer ecologies," "indigenous and post-colonial/decolonial/decolonizing environmentalisms," "ecofeminism/feminist environmentalism," and "posthumanism and animal studies."

What is Posthumanism? author and Rice University professor Cary Wolfe has defined "posthumanism" in the context of animal studies as a discipline rejecting the traditional concept of the "humanities" in its recognition of humans as separate from other living beings. Instead, "posthumanities" asks if it is possible to "reject the classic humanist divisions of self and other, mind and body, society and nature, human and animal, organic and technological?"

The successful candidate will be charged with teaching five courses and providing academic advising to students. Employment would begin in August 2020.
Posted by: Besoeker || 10/16/2019 06:23 || Comments || Link || E-Mail|| [6479 views] Top|| File under:
Federal judge overturns ObamaCare transgender protections
[The Hill] A federal judge on Tuesday overturned ObamaCare protections for transgender patients, ruling that a 2016 policy violates the religious freedom of Christian providers.

Judge Reed O'Connor in the Northern District of Texas vacated an Obama-era regulation that prohibited insurers and providers who receive federal money from denying treatment or coverage to anyone based on sex, gender identity or termination of pregnancy.


He was nominated by President George W. Bush in 2007.


It also required doctors and hospitals to provide "medically necessary" services to transgender individuals as long as those services were the same ones provided to other patients.

O'Connor, the same judge who last year ruled that the entire Affordable Care Act is unconstitutional, said the rule violates the Religious Freedom Restoration Act.

His ruling is likely to be appealed.
Posted by: Besoeker || 10/16/2019 03:00 || Comments || Link || E-Mail|| [6467 views] Top|| File under:
Who's in the News
34
[untagged]
17
Sublime Porte
5
Islamic State
4
Moslem Colonists
3
Commies
2
Taliban
2
Arab Spring
1
Govt of Pakistain Proxies
1
Govt of Pakistan
1
Govt of Iraq
1
Jamaat-e-Ulema Islami
1
Govt of Iran
1
Baloch Liberation Army
1
al-Qaeda in the Indian Subcontinent
Bookmark
E-Mail Me
The Classics
The O Club
Rantburg Store
The Bloids
The Never-ending Story
Thugburg
Gulf War I
The Way We Were
Bio
Merry-Go-Blog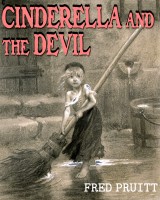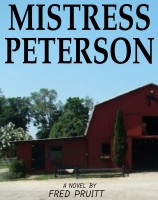 On Sale now!


A multi-volume chronology and reference guide set detailing three years of the Mexican Drug War between 2010 and 2012.

Rantburg.com and borderlandbeat.com correspondent and author Chris Covert presents his first non-fiction work detailing the drug and gang related violence in Mexico.

Chris gives us Mexican press dispatches of drug and gang war violence over three years, presented in a multi volume set intended to chronicle the death, violence and mayhem which has dominated Mexico for six years.
Click here for more information


Meet the Mods
In no particular order...


Steve White
Seafarious
Pappy
lotp
Scooter McGruder
john frum
tu3031
badanov
sherry
ryuge
GolfBravoUSMC
Bright Pebbles
trailing wife
Gloria
Fred
Besoeker
Glenmore
Frank G
3dc
Skidmark
Alaska Paul



Better than the average link...



Rantburg was assembled from recycled algorithms in the United States of America. No trees were destroyed in the production of this weblog. We did hurt some, though. Sorry.
35.172.217.174

Help keep the Burg running! Paypal: