-Lurid Crime Tales-
Florida man disguised as woman robs bank, steals patrol car, police allege
[FOXNEWS] A man in Florida accused of robbing a bank while disguised as a woman has been arrested after he allegedly stole a police cruiser and led deputies on a two-county chase,

Sherlocks

said.

Gumersindo Reyes Jr., 51, was wearing a gold dress and a red wig when he entered a Chase Bank in Casselberry, northeast of Orlando, and passed a note to the teller demanding money, Police Chief Larry Krantz told

news hound

s. He allegedly left carrying an undisclosed amount of cash in his backpack.

Reyes drew the attention of a passing Seminole County deputy who saw the suspect ditch his disguise behind a bush, Fox 35 Orlando reported.

The deputy got out of his patrol car and confronted Reyes, who police said was displaying "bizarre" behavior.

After failing to subdue Reyes with a stun gun, the deputy chased him into an apartment complex across the street from the bank, WFTV reported. The deputy reached for his firearm to order Reyes to the ground but Reyes also tried to grab the weapon, setting off a struggle.

Reyes then dashed out of the complex and stole the deputy's patrol vehicle, police said.

"There's nothing that drives me crazier than to see a 'bad guy,' or know that a 'bad guy' got behind the wheel of one of our patrol vehicles, even for just one moment," Seminole County Sheriff Dennis Lemma said. "I'm OK that he was in the car, but he was sitting in the wrong seat."

Reyes led deputies on a wild chase through Seminole and Orange counties before crashing the vehicle into another car in Maitland where they finally arrested him, police said.

He faced numerous charges including battery on an officer, resisting an officer with violence and robbery with a firearm, according to police records.

Reyes had a criminal history of attempted murder and robbery in Puerto Rico, officials told WFTV.
Posted by: Fred || 10/11/2019 00:00 || Comments || Link || E-Mail|| [6514 views] Top|| File under:
-Land of the Free
California Employees, Schools, Neighbours (?) Shall Soon Seek Restraining Orders For Gun Ownership
[SacBee] Californians will soon be able to ask courts to take guns away from co-workers and students they believe to be dangerous, under a new law Gov. Gavin Newsom signed on Friday.

Law enforcement agencies and immediate family members today are the only people who can file a petition to halt another person's access to guns. Assembly Bill 61 will expand the use of gun violence restraining orders.

Starting on Sept. 1, 2020, schools and employers can also initiate requests.

California has seen three dozen mass shootings thus far into 2019, according to data from the Gun Violence Archive, a nonprofit organization tracking the issue. More than 12,000 people died in the state from firearms between 2014 and 2017, data from the Centers for Disease Control and Prevention shows.


Yeah, they got Syphilis from sharing mags.



Read more here
Posted by: Dron66046 || 10/11/2019 14:01 || Comments || Link || E-Mail|| [6483 views] Top|| File under:
Africa Subsaharan
Liberia shuts radio station critical of president
[ENGLISH.ALARABIYA.NET] Liberian police on Thursday closed a radio station critical of President George Weah, accusing it of inciting violence, and used tear gas to disperse people protesting against the move.

Roots FM, owned by Henry Costa, is one of the leaders of a group that organized a large anti-government street protest on June 17, paralyzing several areas of the seaside capital Monrovia.

Costa is a fierce critic of Weah, a former international football star who became president of the country in January last year.

Heavily armed police riot units ringed the radio station building on Thursday morning, making it impossible for workers to move in and out.

They also fired tear gas on the station's supporters gathered outside.

Costa, who is in the United States from where he usually produces a show for his radio station in Liberia, was defiant.

"It is indeed a very sad day, but I can assure you that we will never be silenced," Costa told AFP in a telephone interview.

Liberia's solicitor general said the station was blackmailing people and instigating violence.

"They have begun criminal acts of extortion and blackmail. They use their media to spread inflammatory messages against Liberian citizens, and engage in incitement.

"Beginning today there will be no public demonstration that is not ... sanctioned by the government of Liberia," Cyrinus Cephus told a

presser

.

The Press Union of Liberia last week denounced Roots FM and Freedom FM, another radio that is owned by a government official, for "always insulting people on radio.


"Roots FM Morning Zoo, live from Monrovia. Good Morning everybody!"


"That is not journalism. You cannot ask people to give you money or you talk bad about them. That is destroying the image of good journalism in Liberia. I call on the government to take action against Roots FM and Freedom FM," its president Charles Coffey said.


Posted by: Fred || 10/11/2019 00:00 || Comments || Link || E-Mail|| [6471 views] Top|| File under:
Caribbean-Latin America
Ecuador's protesters march; clashes break out in Quito
[APNEWS] Thousands of protesters staged anti-government rallies Wednesday, seeking to intensify pressure on Ecuador's president after a week of unrest sparked by fuel price hikes.Stone-throwing demonstrators clashed with police using tear gas to fend off crowds, including around the empty government headquarters in the capital of Quito.

Demonstrators struggled to get close to the headquarters in the colonial-era Carondelet palace, sealed off by police barricades in the narrow surrounding streets.

In one chaotic scene, protesters swarmed onto the top of a riot control vehicle that stopped in an alley. They pounded on its armored plating and reinforced windows with clubs and stones until the occupants accelerated away through clouds of smoke and tear gas.

Protesters included youths who burned tires and confronted security forces, labor union members and indigenous people who mobilized and marched, for the most part peacefully.

In a separate demonstration, thousands gathered in the port city of Guayaquil to condemn days of street violence that have shocked many Ecuadorians. Some wore white clothing and carried white flags.

Ecuador's

Red Thingy

said it was suspending paramedic and ambulance services because of security concerns.

Red Thingy

volunteers had been attacked in several locations in recent days and people threw stones at an ambulance in Quito on Monday, the aid group said.

The military earlier warned people against violence during Wednesday's protests, following unrest that led President Lenín Moreno to move government operations from Quito to Guayaquil.

Posted by: Fred || 10/11/2019 00:00 || Comments || Link || E-Mail|| [6486 views] Top|| File under:
Economy
A doctor's office that charges $150 a month and doesn't take insurance just raised $26 million to take its model national
[News Of The Day] Parsley Health, a medical practice that charges a monthly fee and doesn't take insurance, just raised $26 million in a round led by White Star Capital.

At Parsley Health, a $150-a-month membership provides access to doctors and health coaches, with the goal of treating conditions in a more comprehensive way than traditional primary care.

Now, Parsley wants to bring its services to people who can't get to one of its three locations through a virtual service.

Parsley Health, a new kind of doctor's office that charges a monthly fee and doesn't take insurance, is planning to take its business virtual.

The company, which operates three clinics in New York, Los Angeles, and San Francisco, on Thursday said it raised $26 million to help pull off that expansion.

White Star Capital led the Series B round, with FirstMark Capital, Amplo, Alpha Edison Partners, Arkitekt Ventures, and Galaxy Digital joining in alongside One Medical founder Tom Lee and Flatiron Health CEO Nat Turner. In total, the company's raised $36 million from investors.

Parsley Health's approach of offering care for a monthly fee is similar to direct primary care, a small but fast-growing movement of pediatricians, family-medicine physicians, and internists. This group doesn't accept insurance, and instead charges a monthly membership fee that covers most of what the average patient needs, including longer visits and some prescription drugs at lower prices.
Posted by: Besoeker || 10/11/2019 03:10 || Comments || Link || E-Mail|| [6491 views] Top|| File under:
Mass inspections find 36 cracked wing supports on Boeing planes
[The Hill] An inspection of nearly 700 older Boeing 737 NGs found cracks in the wing supports of 36 planes, according to USA Today.

The figure represents about 5 percent of 686 planes checked for cracks in following an order by the Federal Aviation Administration (FAA). Southwest Airlines will have to take two planes out of service for repairs following the inspection, while Brazil's Gol Linhas Aereas was far harder hit and forced to ground 11 planes, according to Reuters.

The cracks, if not addressed, could "adversely affect the structural integrity of the airplane and result in loss of control of the airplane," the FAA said in the inspection order, which applied to only some of the most heavily flown planes.

"Boeing regrets the impact this issue is having on GOL, as well as our 737 NG customers worldwide," the company said in a statement, according to USA Today.

"We are actively working with our customers with inspection findings to procure parts, develop repair and replace plans, and provide all the technical support needed to safely return every impacted airplane to service as soon as possible," Boeing added.

The NG, or Next Generation, was an earlier version of the more commonly used 737. Southwest has a fleet of about 700 NGs, while American Airlines has 304 and Delta Air Lines has 200, according to USA Today.

The discovery is another setback for Boeing amid efforts to get its 737 MAX model back in the air after it was grounded following two recent crashes that collectively killed 350 people. A union representing Southwest pilots sued the company earlier in October, seeking to hold the company responsible for lost wages due to the grounded MAX.
Posted by: Besoeker || 10/11/2019 02:31 || Comments || Link || E-Mail|| [6503 views] Top|| File under:
Europe
Greta Thunberg Does NOT Win The Nobel Peace Prize
Better luck next year, ya hectoring little witch...


[The Sun (UK), where America Gets Its Real News] - GRETA Thunberg has been snubbed for the Nobel Peace Prize which has instead been awarded to Ethiopia's Prime Minister Abiy Ahmed for ending the 20-year Eritrea conflict.

Bookies had suggested the teen climate campaigner was the front runner for the illustrious honour, after she launched a furious tirade at the United Nations.

But the Nobel Institute gave the award to the Ethiopian leader for ending one of Africa's longest running conflicts.

Within months of coming to office in 2018 ,the 43-year-old signed a "Joint Declaration of Peace and Friendship" with Eritrean Prime Minister Isaias Afwerki.

He was also praised for his domestic reforms, including releasing tens of thousands of political prisoners and allowed previously banned opposition groups.

The prize is £730,000 and will be formally awarded in Oslo in December.
Posted by: Raj || 10/11/2019 08:31 || Comments || Link || E-Mail|| [6502 views] Top|| File under:
India-Pakistan
FIA arrests suspect for harassing, torturing woman in Karachi
[DAWN]
[DAWN] The Federal Investigation Agency's (FIA) Cyber Crime Circle on Thursday arrested a man suspected of abusing, torturing and blackmailing a woman in Bloody Karachi


...formerly the capital of Pakistain, now merely its most important port and financial center. It is among the largest cities in the world, with a population of 18 million, most of whom hate each other and many of whom are armed and dangerous...


FIA Cyber Crime Circle Additional Director Faizullah Korejo said that the suspect impersonated himself as a person associated with an intelligence agency.

The suspect belongs to an influential family, he said, adding that FIA personnel recovered from his possession two mobile phones and a memory card containing obscene videos of several women.

A case has already been lodged against the suspect on the victim's complaint.

According to the first information report (FIR), the suspect lured the woman to a farmhouse where he captured objectionable pictures of her. Later, the suspect used these photos to blackmail the woman and subjected her to "physical intimidation".

The suspect, according to the FIR, created two fake Facebook profiles of the complainant and uploaded her photos on the social networking site when she resisted the suspect. He also allegedly sent objectionable pictures of the woman to her relatives.

Meanwhile,


...back at the buffalo wallow, Standing Buffalo drew a bead on his old enemy and squeezed the trigger...


he continued to force the woman to have a relationship with him and on at least one occasion, he tortured the woman, shaved her hair and eyebrows, and subjected her to electrocution.

On Thursday, the FIA on the victim's complaint conducted a raid at the suspect's office located on Tariq Road and arrested him. The FIA officials also recovered the phones used in the alleged offence.

According to the FIR, the suspect surrendered the passwords of the fake IDs and confessed to his crime.


Posted by: Fred || 10/11/2019 00:00 || Comments || Link || E-Mail|| [6479 views] Top|| File under:
Olde Tyme Religion
Vatican Synod on Amazon Proposes Recognition of 'Ecological Sins'
[BREITBART] Participants in the Vatican synod on the Amazon region proposed adding "sins against the environment" to lists of traditionally recognized sins in their second day of discussions and deliberations.

Synod fathers called for an "ecological conversion" that would allow people to see "the gravity of sins against the environment as sins against God, against our neighbour, and against future generations," Vatican News reported Wednesday.

"This would imply a need to produce and spread more widely a theological literature that would include 'ecological sins' alongside traditional sins," the report stated.

The working document of the Amazon Synod frames the entire question of the Church's renewal in the region in terms of the environment, proposing "New Paths for the Church and for an Integral Ecology."

In order to be "ever more synodal," the Church must listen "to the peoples and to the earth by coming into contact with the abundant reality of an Amazon full of life and wisdom but also of contrasts," the text states.

"It continues with the cry that is provoked by destructive deforestation and extractivist activities and that demands an integral ecological conversion," it says.

Again and again the document directs synod members to turn their attention to the cries of the earth and to "convert."


Posted by: Fred || 10/11/2019 00:00 || Comments || Link || E-Mail|| [6469 views] Top|| File under:
Science & Technology
Marines May Consider New Modular Stackable Grenade
[Guns America] Arms manufacturer Nammo is looking to increase the Marines' flexibility when it comes to next-generation hand grenades. Currently, many branches of the military are open to suggestions on the subject of better hand grenades, and Nammo's MK21 Mod0 solution is modular.

The Marine Corps largely relies on the M67 Fragmentation Grenade, which is very effective as a "defensive grenade," but it can be too much when working in close quarters. Nammo's modular grenade is an "offensive grenade" which relies more on concussion rather than fragmentation for effect.

The benefit of a concussion grenade's limited reach is also its major drawback. To get around this limitation Nammo's design can be stacked or daisy-chained into much larger, more powerful explosives.

By using one charge the grenade works like a concussion grenade with very light fragmentation. Two charges provide a more standard "defensive" grenade explosive, and three ‐ and even potentially more ‐ grenades can be linked together "to destroy structures," writes the Marine Corps Times.
Posted by: Besoeker || 10/11/2019 06:37 || Comments || Link || E-Mail|| [6517 views] Top|| File under:
Israeli Scientists: Cure for Insulin-Dependent Diabtics within 5 years
[Jerusalem Post HEALTH & SCIENCE] A team of Jerusalem-based researchers and entrepreneurs claim they have a cure for diabetes that could hit the market as early as within the next few years.

Betalin Therapeutics has developed the first bio-artificial pancreas, composed of pig's lung tissue and insulin secreting cells. The artificial pancreas would be implanted into the patient and connect with his or her blood vessels, and then be able to measure the body's sugar level and secrete an optimal amount of insulin needed to balance blood sugar.

"This is a new way to treat diabetes," said CEO Dr. Nikolai Kunicher. "Today, you only have ways to manage the disease. This is a cure. The diabetic pancreas has lost the function of secreting insulin and we give it back. The patient should never have to inject insulin into his body again."

Posted by: Besoeker || 10/11/2019 03:01 || Comments || Link || E-Mail|| [6472 views] Top|| File under:
Who's in the News
33
[untagged]
19
Sublime Porte
5
Islamic State
4
Govt of Iran
3
Govt of Pakistan
2
Moslem Colonists
2
Taliban
1
Hizb-i-Islami-Hekmatyar
1
Govt of Iraq
1
Govt of Syria
1
Govt of Iran Proxies
1
Arab Spring
1
al-Qaeda in the Arabian Peninsula
Bookmark
E-Mail Me
The Classics
The O Club
Rantburg Store
The Bloids
The Never-ending Story
Thugburg
Gulf War I
The Way We Were
Bio
Merry-Go-Blog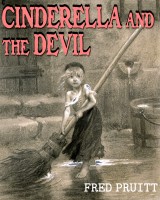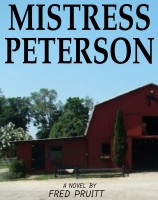 On Sale now!


A multi-volume chronology and reference guide set detailing three years of the Mexican Drug War between 2010 and 2012.

Rantburg.com and borderlandbeat.com correspondent and author Chris Covert presents his first non-fiction work detailing the drug and gang related violence in Mexico.

Chris gives us Mexican press dispatches of drug and gang war violence over three years, presented in a multi volume set intended to chronicle the death, violence and mayhem which has dominated Mexico for six years.
Click here for more information


Meet the Mods
In no particular order...


Steve White
Seafarious
Pappy
lotp
Scooter McGruder
john frum
tu3031
badanov
sherry
ryuge
GolfBravoUSMC
Bright Pebbles
trailing wife
Gloria
Fred
Besoeker
Glenmore
Frank G
3dc
Skidmark
Alaska Paul



Better than the average link...



Rantburg was assembled from recycled algorithms in the United States of America. No trees were destroyed in the production of this weblog. We did hurt some, though. Sorry.
3.236.97.59

Help keep the Burg running! Paypal: