-Lurid Crime Tales-
Intelligence agent arrested for spilling secrets to journalists
[NY Post] The feds busted a Defense Intelligence Agency worker Wednesday for leaking classified national defense information to two journalists in 2018 and 2019 ‐ one of whom he was
formerly
shacking up with.

Henry Kyle Frese, 30, a counterintelligence analyst from Alexandria, Virginia, who had a Top Secret security clearance, was indicted Tuesday on two counts of willful transmission of national defense information to persons not entitled to receive it.

"Frese was caught red-handed disclosing sensitive national security information for personal gain," said Assistant Attorney General for National Security John C. Demers, who cited ex-Attorney General Jeff Sessions vow to pursue leakers as the motivation for the probe.

According to court documents, between mid-April and early May 2018, Frese took classified intelligence reports, some of which were unrelated to his job duties, and using his cellphone gave top secret information about a foreign country's weapons systems to an unnamed journalist.


Just a little treason for nookie, amirite?


Frese and the journalist had the same residential address for a year starting in August 2017, and, based on Frese's social media pages, "it appears that they were involved in a romantic relationship for some or all of that period of time," the feds said in a statement.

The release of the unspecified secrets could be "expected to cause exceptionally grave harm to the national security of the United States," they said, declining to elaborate.

The first journalist then asked Frese if he would be willing to help another journalist who was her colleague. The names of the journalists and the news organizations they worked for were not revealed.

"Frese stated that he was 'down' to help Journalist 2 if it helped Journalist 1 because he wanted to see Journalist 1 'progress,' the statement said.

The first journalist would ask Frese for certain information for articles she was writing for an unnamed publication, and she published at least eight articles that were allegedly based on classified information.

The second journalist also published articles based on the information
Posted by: Frank G || 10/09/2019 14:13 || Comments || Link || E-Mail|| [6543 views] Top|| File under: Commies
Arrest Made in Death of Amber Guyger Trial Witness
[Breitbart] An arrest has been made in the murder of Amber Guyger witness Joshua Brown.

Brown testified in the trial that resulted in the conviction of Guyger, the former Dallas Police Officer who is now in prison for the murder of Botham Jean.

USA Today reported that Brown was found "shot to death" in a parking lot Friday, and NBC News reports that a suspect in Brown's death was arrested today.

The suspect, 20-year-old Jacquerious Mitchell, says Brown was allegedly killed as a result of an altercation in a drug deal gone bad. Mitchell claims 22-year-old Thaddeous Green shot Brown, fatally wounding him.

Police suspect a third man, 32-year-old Michael Mitchell, was the getaway driver after the alleged shooting.

Green and Mitchell are still on the run and police consider both to be "armed and dangerous."

The NAACP Legal Defense and Educational Fund, together with a number of community leaders, "had called for an independent investigation into Brown's death and the Dallas police department" prior to today's arrest. There is no word yet on whether the independent investigation will still be sought.
Posted by: Phaick Uneretle6310 || 10/09/2019 00:42 || Comments || Link || E-Mail|| [6494 views] Top|| File under: Narcos
Florida man accused of enticing alligator to bite him, pouring beer in its mouth
[NEWS-PRESS] A Hobe Sound man is accused of enticing an alligator to bite his arm and pouring beer into the reptile's mouth after his friend caught the animal.

Timothy Kepke, 27, of the 6200 block of Southeast Croton Place in Hobe Sound and Noah Osborne, 22, of the 3000 block of South Kanner Highway in Stuart were both arrested Oct. 3 on one felony charge each of unlawfully taking an alligator.

In August, Florida Fish and Wildlife Conservation Commission got a complaint about Kepke holding an alligator and enticing the reptile to bite his right forearm and then pouring beer in the animal's mouth, according to a FWC report.

After the beer is poured, the alligator aggressively reacts. The interaction was filmed, records show. A request for the video was not fulfilled Monday.

Officers said on Sept. 17 they went to Kepke's home, where Kepke told them he was the person in the video.

Kepke told officers Osborne caught the reptile with his bare hands along Ranchwood Street in Palm City about 10 p.m. Aug. 26. After Osborne caught the alligator, Kepke told officers he enticed it to bite him and then poured beer into its mouth.

The pair then released the gator alive, Kepke told officers.

Kepke also told officers he had a couple of beers, but wasn't drunk when the incident happened.


Most people couldn't do something that stoopid cold sober.
Posted by: Fred || 10/09/2019 00:00 || Comments || Link || E-Mail|| [6512 views] Top|| File under:
-Short Attention Span Theater-
Ronan Farrow Claims Hillary Clinton Pressured Him to Kill Weinstein Story
[Breitbart] One of the many news-making revelations in Ronan Farrow's upcoming book, Catch and Kill, is that he received pressure from Hillary Clinton to back off his reporting on Harvey Weinstein.

The far-left Hollywood Reporter, which received an advanced copy of the book, naturally buried this bombshell under no fewer than 20 paragraphs and a headline that says nothing about Madame Clinton.

What we also learn is that while Weinstein's move to leverage his relationship with Hillary Clinton was successful in putting pressure on Farrow, Weinstein was not able to leverage his relationship with filmmaker Woody Allen (Weinstein financed and produced a number of Allen's films) to help him with Farrow.

Allen, who is Farrow's father


(suuuuure he is)

,
reportedly told the soon-to-be-disgraced mogul, "Jeez, I'm so sorry. Good luck."

Here's the relevant Hollywood Reporter excerpt (emphasis mine):

Weinstein also attempted to leverage his long-term relationship with Hillary Clinton to pressure Farrow, he writes. In summer 2017, while Farrow was trying to lock down an interview with Clinton for his foreign policy book ‐ while also still working on the Weinstein story ‐ he received a call from Clinton's publicist, Nick Merrill, who told him that the "big story" Farrow was working on was a "concern for us." Then, in September 2017, according to an email cited in the book, Weinstein wrote to Deborah Turness, the ex-president of NBC News who now runs NBC News International, to propose a docuseries on Clinton. "Your Hillary doc series sounds absolutely stunning," Turness responded.

Weinstein's tentacles even stretched to Farrow's own estranged father. Days before the Times story broke, Weinstein is said to have called Allen on a film set in Central Park, soliciting advice about how to deal with his son. Allen declined: "Jeez, I'm so sorry. Good luck."

Please note that Merrill is Hillary's longtime publicist. He works for her, and it seems unlikely he would do such a thing without her instructions. What's more, as of now, Merrill has not denied the reporting.

To understand just how awful Hillary's behavior is here, you have to keep in mind the context of the time, of what was happening in 2017.

To begin with, as Breitbart News reported in December 2017, there are credible reports Hillary Clinton had known about Weinstein's alleged sexual misconduct and abuse going back to her failed 2016 presidential campaign.
Posted by: Besoeker || 10/09/2019 14:10 || Comments || Link || E-Mail|| [6550 views] Top|| File under:
Grizzly Bear Attack in Montana Stopped with 9mm Pistols (graphic wounds depicted)
Arizona -(Ammoland.com)- ‐ On 16 September 2019, Chris Gregersen and Donivan Cambell were bow hunting elk in Montana, in the Gravelly Mountains, when they were attacked by a grizzly bear. They had gone out for an afternoon hunt, and had hunted up steep drainage, climbed the opposite slope, and had been calling for elk on the opposite side of the ridge with a bugle call.

They were returning to their truck and camp. They stopped calling on the top of the ridge, crested the ridge, and were on a steep downward slope, moving toward the creek at the bottom, on an old game trail. There was no cell service in the area.

The weather was clear, in the 50s, with a slight breeze. It was 6:30 p.m. The sun was low in the sky. They wanted to get back before dark.

In addition to their archery equipment, both men had 9 mm pistols. Chris Gregersen had a Glock 43. Donivan Campbell had a Sig Sauer P320. Both guns were loaded with full metal jacketed (FMJ) cartridges.
Posted by: Besoeker || 10/09/2019 00:00 || Comments || Link || E-Mail|| [6547 views] Top|| File under:
Nearly 800,000 PG&E Customers Brace for Largest Power Shut-Off Ever
h/t Instapundit


Nearly 800,000 Pacific Gas and Electric customers are preparing for their power to be intentionally cut for what could be the largest deliberate power shut-off in California's history.

A Red Flag Warning is being issued over the next few days with strong winds expected to make the risk of wildfire extremely high.

The outages are expected to start as early as Wednesday at midnight and could last until mid-day on Thursday. They may affect millions of people living in 34 counties.


As long as coastal enclaves of the important people are not affected...
Posted by: g(r)omgoru || 10/09/2019 02:27 || Comments || Link || E-Mail|| [6535 views] Top|| File under:
Africa North
EU observers regret Tunisia 'silent campaign' ahead of vote
[ENGLISH.ALARABIYA.NET] An EU observer mission on Tuesday regretted the lack of campaigning for Tunisia's presidential run-off between a candidate detained in prison and a rival who has called off his own canvassing for votes.

Business tycoon Nabil Karoui has been behind bars since late August - just before campaigning began for the first round - in a money laundering probe, but won through to the run-off on Sunday.

He will run against conservative law professor Kais Saied, who announced last Saturday that he would stop his campaign to keep a level playing field with his adversary.

"What we are seeing is an unprecedented situation - a campaign of silence instead of debate - because one cannot campaign and the other does not want to," said Fabio Massimo Castaldo, head of the EU observer mission.

The mission, as well as many Tunisian political bodies and officials, has called for Karoui to be able to campaign freely, but courts have rejected several appeals for his release.

Nazih Souei, a lawyer for Karoui, told AFP on Tuesday that his client has lodged a suit to postpone the second round until he is free and able to campaign.

"We still hope there will be opportunities, ways of allowing each candidate to express his view," Castaldo said, while expressing support for the Tunisian judiciary, told a news conference.

"Our concern is that every voter has access to the positions of the different candidates so as to shape an informed opinion," he added.


Posted by: Fred || 10/09/2019 00:00 || Comments || Link || E-Mail|| [6490 views] Top|| File under: Arab Spring
Bangladesh
Bangladeshi shaved wife's head after finding hair in food
[ENGLISH.ALARABIYA.NET] A Bangladeshi who forcibly shaved his wife's head after finding a hair in his breakfast has been arrested, police said Tuesday, as rights groups warned violence against women was rising in the country.

Police raided a village in the northwestern district of Joypurhat and arrested Bablu Mondal, 35, after villagers told officers about the incident.

"He found a human hair on the rice and milk breakfast his wife prepared for him," local police chief Shahriar Khan told AFP.

"He became angry seeing the hair and blamed the wife. He then took a blade and forcibly shaved the head of the wife," he said.

Khan said Bablu was charged with "voluntarily causing grievous hurt", an offence that carries a maximum sentence of 14 years in jail, and also for "outraging the modesty" of his 23-year-old wife.

Activists say the incident highlights growing repression of women in Bangladesh despite laws to protect them from abuse and sexual assault.

According to local rights group Ain o Salish Kendra, there were an average three rapes a day in the first six months of the year.

The organization said of the 630 women raped between January and June, 37 were killed after the assault while seven others took their own life.

There were also 105 instances of attempted rape.

In April, massive protests broke out after a 19-year-old schoolgirl was burned to death on the orders of her head teacher after she reported him for sexually harassing her.


Posted by: Fred || 10/09/2019 00:00 || Comments || Link || E-Mail|| [6510 views] Top|| File under:
Europe
Romania to open first national Holocaust museum
[DW] Romania had long swept under the rug its role in the Holocaust. The museum is meant to educate and raise questions about the country's role in the deaths of Jews and Roma during the time it was allied with Nazi Germany.

Romania's President Klaus Iohannis on Tuesday approved the creation of the country's first Holocaust museum in Bucharest aimed at informing the public and shedding light on the Nazi-allied regime's role during World War II.

"The history of Jewish Romanians, their contribution to the country's development and the tragedy experienced during the war... represent a legacy which was hidden from us for decades," Iohannis said Tuesday at a ceremony attended by Holocaust survivors.

"This museum will not so much bring answers as raise more questions," he added.

"The Romanian state demonstrates consistency in meeting the goal aimed at recovering the memory of the Holocaust, strengthening the education about the Holocaust and combating anti-Semitism," Iohannis said.


Posted by: Besoeker || 10/09/2019 00:57 || Comments || Link || E-Mail|| [6482 views] Top|| File under:
Home Front: Politix
DNI Declassifies FISA Judge James Boasberg 2018 Ruling – FBI Conducted "Tens of Thousands" of Unauthorized NSA Database Queries
There is a lot to unpack in a decision today by the Director of National Intelligence to declassify (with redactions) a 2018 FISA court ruling about ongoing unauthorized database search queries by FBI agents/"contractors" in the period covering 2017/2018.

BACKGROUND: In April 2017 the DNI released a FISA report written by Presiding Judge Rosemary Collery that showed massive abuse, via unauthorized searches of the NSA database, in the period of November 2015 through May 2016. Judge Collyer's report specifically identified search query increases tied to the 2016 presidential primary. Two years of research identified this process as the DOJ/FBI and IC using the NSA database to query information related to political candidates, specifically Donald Trump.

Now we fast-forward to Judge Boasberg in a similar review (full pdf below), looking at the time-period of 2017 through March 2018.

The timing here is an important aspect.

It is within this time-period where ongoing DOJ and FBI activity transfers from the Obama administration (Collyer report) into the Trump administration (Boasberg report).

It cannot be overemphasized as you read the Boasberg opinion, or any reporting on the Boasberg opinion, that officials within DOJ and FBI are/were on a continuum. Meaning the "small group" activity didn't stop after the election but rather continued with the Mueller and Weissmann impeachment agenda.

Remember, the 2016 'insurance policy' was to hand Mueller the 2016 FBI investigation so they could turn it into the 2017 special counsel investigation. Mueller, Weissmann and the group then used the 'Steele Dossier' as the cornerstone for the special counsel review. The goal of the Mueller investigation was to construct impeachment via obstruction. The same players transferred from "crossfire hurricane" into the Mueller 'obstruction' plan.

Within Judge Boasberg's review of the 2017 activity he outlines an identical set of FISA violations from within the FBI units and "contractors" as initially outlined by Judge Collyer a year earlier. Judge Boasberg wrote his opinion in October 2018 and that opinion was declassified today (October 8th, 2019). Boasberg is reviewing 2017 through March 2018.


Details at link
Posted by: Spirt Glans1838 || 10/09/2019 00:57 || Comments || Link || E-Mail|| [6489 views] Top|| File under:
India-Pakistan
3 Kasur men arrested for alleged sexual assault of teenage boy for nearly three years
[DAWN] Police have arrested three suspects over the alleged sexual assault, filming, and blackmail of a teenage boy in Pattoki city of Punjab's Kasur district, officials said on Tuesday.

The three suspects were nominated in a First Information Report (FIR) on Sunday and were arrested by a police team the next day.

Two others are also nominated in the police report. According to Kasur SP Investigation Mirza Abdul Quddoos Baig, police efforts are underway to arrest the remaining two suspects.

According to the FIR, registered on a complaint by the victim's father, the teenage boy had been "continually subjected to sodomy at gunpoint and blackmail by each of the five suspects over the past two-and-a-half years".


No wonder the Rotherham lot were comfortable doing what they did for decades...

It is not clear whether the five suspects had any link with each other. According to police, the suspects would not extort money from the victim, as had been the case when a child pornography ring was unearthed four years ago in Kasur's Hussain Khanwala village.

The boy claimed that the suspects would film the act and would threaten him to comply with their requests or risk the footage being uploaded on social media.

According to police officials, one of the accused has also been named in a separate FIR filed on Monday by another complainant.

In the other FIR, the complainant has claimed that his brother was also subjected to sexual assault by the same suspect.

The suspect ‐ a friend of the complainant ‐ had lured the victim away under the guise of "going to a birthday party" three months ago, according to the police report.

The victim was then raped and threatened to keep quiet about the incident "for his own good".
Posted by: Fred || 10/09/2019 00:00 || Comments || Link || E-Mail|| [6504 views] Top|| File under:
International-UN-NGOs
UN may run out of money by end of the month: Guterres
[DAWN] The United Nations


...a lucrative dumping ground for the relatives of dictators and party hacks...


is running a deficit of $230 million, Secretary General António Guterres

...Portuguese politician and diplomat, ninth Secretary-General of the United Nations. Previously, he was the UN High Commissioner for Refugees between 2005 and 2015. He was the Prime Minister of Portugal from 1995 to 2002 and was the Secretary-General of the Socialist Party from 1992 to 2002. He served as President of the Socialist International from 1999 to 2005. In both a 2012 and 2014 poll, the Portuguese public ranked him as the best Prime Minister of the previous 30 years...
said on Monday, and may run out of money by the end of October.

In a letter intended for the 37,000 employees at the UN secretariat and obtained by AFP, Guterres said unspecified "additional stop-gap measures" would have to be taken to ensure salaries and entitlements are paid.

"Member States have paid only 70 per cent of the total amount needed for our regular budget operations in 2019. This translates into a cash shortage of $230 million at the end of September. We run the risk of depleting our backup liquidity reserves by the end of the month," he wrote.

To cut costs, Guterres mentioned postponing conferences and meetings and reducing services, while also restricting official travel to only essential activities and taking measures to save energy.

Guterres had asked member states earlier this year to up contributions to the world body to head off cash flow problems, but they refused, a UN official said on condition of anonymity.
The largest late payer is the United States, the fifth permanent member of the UNSC.

It usually does so in October because of US fiscal year.
Posted by: Fred || 10/09/2019 00:00 || Comments || Link || E-Mail|| [6541 views] Top|| File under:
Study Shows Universities Denying Admission Based on Race
h/t Instapundit


...Comparing admission rates of in-state applicants with similar SAT scores and grade point averages (GPAs), Nagai found that UVA admitted 74% of black applicants, 46% of Hispanic applicants, 30% of white applicants, and only 25% of Asian-American applicants.
Posted by: g(r)omgoru || 10/09/2019 08:50 || Comments || Link || E-Mail|| [6510 views] Top|| File under:
Professor Slams Extinction Rebellion as a "Carnival for Middle Classes Who Love to Dress up as Activists"
h/t Gates of Vienna


Professor and sociologist Frank Furedi has slammed the Extinction Rebellion climate change protest as "a carnival for middle classes who love to dress up as activists."

The group has embarked on a 2 week campaign to bring 60 major world cities to a standstill.

In an op-ed, Furedi describes the demonstration as "tens of thousands of adults playing at being children are not so much protesting but putting on a performance of protest."
Posted by: g(r)omgoru || 10/09/2019 04:07 || Comments || Link || E-Mail|| [6500 views] Top|| File under:
Who's in the News
43
[untagged]
8
Sublime Porte
4
Islamic State
4
Arab Spring
3
Taliban
2
Commies
1
Govt of Sudan
1
Narcos
1
Salafists
1
Hamas
1
Moslem Colonists
1
Govt of Iran
1
Govt of Saudi Arabia
1
Muslim Brotherhood
1
Govt of Syria
1
Govt of Iraq
1
Govt of Pakistan
Bookmark
E-Mail Me
The Classics
The O Club
Rantburg Store
The Bloids
The Never-ending Story
Thugburg
Gulf War I
The Way We Were
Bio
Merry-Go-Blog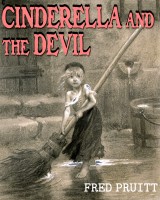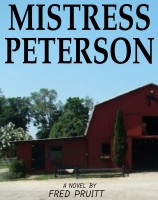 On Sale now!


A multi-volume chronology and reference guide set detailing three years of the Mexican Drug War between 2010 and 2012.

Rantburg.com and borderlandbeat.com correspondent and author Chris Covert presents his first non-fiction work detailing the drug and gang related violence in Mexico.

Chris gives us Mexican press dispatches of drug and gang war violence over three years, presented in a multi volume set intended to chronicle the death, violence and mayhem which has dominated Mexico for six years.
Click here for more information


Meet the Mods
In no particular order...


Steve White
Seafarious
Pappy
lotp
Scooter McGruder
john frum
tu3031
badanov
sherry
ryuge
GolfBravoUSMC
Bright Pebbles
trailing wife
Gloria
Fred
Besoeker
Glenmore
Frank G
3dc
Skidmark
Alaska Paul



Better than the average link...



Rantburg was assembled from recycled algorithms in the United States of America. No trees were destroyed in the production of this weblog. We did hurt some, though. Sorry.
35.168.110.128

Help keep the Burg running! Paypal: