-Lurid Crime Tales-
Nat Geo Journalist Shot While Interviewing Drug Dealer in Mexico
[Breitbart] Gunmen attacked a National Geographic journalist during an interview with a drug dealer in Ciudad Juarez, Mexico. After the shooting, authorities escorted the journalist and his team from the drug den to an international bridge where U.S. consular officials helped them cross the border into El Paso, Texas.

Information released by the Chihuahua Attorney General's Office revealed that the shooting took place Friday night in the Villa de Olivos neighborhood while the journalist from National Geographic carried out an interview in a drug den or "picadero." During the attack, the journalist sustained a gunshot wound to his leg. The drug dealer being interviewed died from multiple gunshot wounds. Authorities responded to the scene of the attack and rushed the wounded journalist to a local hospital. Others provided security to three other members of the film crew.

State officials did not identify the criminal organization behind the attack.

According to El Diario de Juarez, the journalists had previously been to the headquarters of the Chihuahua Attorney General's Office for an interview on drug trafficking. The crew did not alert authorities about their planned trip to the drug den where the shooting took place. Just months before, two drug traffickers died during a shooting in that same drug den.
Posted by: Besoeker || 10/06/2019 04:05 || Comments || Link || E-Mail|| [6511 views] Top|| File under:
Witness in Murder Trial of Former Dallas Police Officer Amber Guyger Fatally Shot, Lawyer Says
[NYT] A witness who delivered key testimony in the trial of Amber Guyger ‐ the white former Dallas police officer convicted this past week in the murder of an unarmed black man, Botham Jean ‐ was fatally shot on Friday night, a lawyer for Mr. Jean's family said.

The witness, Joshua Brown, 28, who lived in the same apartment complex as Ms. Guyger and Mr. Jean, was shot several times by an unknown assailant, Lee Merritt, the family's lawyer, said on Twitter Saturday night.

Mr. Brown's death occurred just two days after a Dallas County jury sentenced Ms. Guyger to 10 years in prison, well short of the maximum 99 years that she could have received in the killing of Mr. Jean, a 26-year-old immigrant from the Caribbean island nation of St. Lucia.

The sentence angered Mr. Jean's family members and social justice advocates, who said it was another example of failing to hold white police officers like Ms. Guyger accountable for their actions.


Posted by: Besoeker || 10/06/2019 03:53 || Comments || Link || E-Mail|| [6539 views] Top|| File under:
4 homeless men found murdered in Chinatown, suspect in custody
[NYPOST] Four homeless men were found beaten to death in Chinatown early Saturday and a fifth was critically injured in a terrifying Lower Manhattan rampage, police said.

Sources identified the alleged killer to The Post as Rodriguez "Randy" Santos, who has 14 past arrests ‐ including an assault charge from May.


Is he here legally? Are the dead guys?

The homicidal spree came to light as cops responded to a 911 call of an assault in progress on Bowery Street near Doyers Street in Chinatown at about 1:50 a.m. and found two homeless men with head trauma, cops said.

One man was pronounced dead at the scene, the other victim, 49, was taken to New York-Presbyterian Lower Manhattan Hospital

at death's door

, authorities said.

Police searching the area then discovered three other victims around the corner on East Broadway, all with head trauma, authorities said.

The three were pronounced dead on the scene.

Two of those victims were found in front of a store on East Broadway, and the third was discovered across the street.

That's when cops spotted the alleged killer ‐ who was holding a three-foot-long, blood-covered metal object that appeared to be from a construction site, a source told The Post.

The tight-lipped 24-year-old was taken into custody at the scene, police said.



Courtesy of Besoeker, NBC reports the killer is also homeless.
Posted by: Fred || 10/06/2019 00:00 || Comments || Link || E-Mail|| [6473 views] Top|| File under:
Boy dies after his head gets stuck in Mayo Hospital elevator
[DAWN] A teenage boy got trapped in a lift of Mayo Hospital and died of serious head injuries on Friday.

Identified as Fahad, 14, the boy was an attendant of his father, Muhammad Zahid, who was under treatment on the first floor of the 40-room Albert Victor Hospital (AVH) of the teaching institute.

The incident occurred in a lift installed in 1974 for the exclusive use of patients. The lift operator was absent when the boy got trapped and the hospital administration suspended him from service.

An official said that Fahad was going to the first floor of the building at 11:40am to see his father when he popped his head out of a window in the 45-year-old lift. His head got stuck in the space between the lift structure and the window's grill and hit the floor of the first storey where the lift stopped.

On hearing the cries of the boy, the lift operator rushed to the spot, pulled down the elevator manually with a rope and recovered him with severe head injuries. Other staff on duty and doctors also reached there and rushed the boy to the coronary care unit from where he was shifted to the emergency unit, but he died during treatment, the official said.

He said according to the preliminary report, Fahad's death occurred due to a neck fracture he suffered when his head got stuck. His parents fainted as soon as they found out about the sudden death of their child and the doctors provided them emergency care.

The official claimed that though the lift was 45 years old, but was safe. He said the window was created as an emergency exit to avoid suffocation in case the lift developed a fault and stopped working while moving.

Senior officials of the health department and police also reached the spot besides top admin officials of the hospital to investigate the incident. The Mayo chief executive officer said that according to initial inquiries it appeared to be an accident.
Posted by: Fred || 10/06/2019 00:00 || Comments || Link || E-Mail|| [6501 views] Top|| File under:
Britain
Rapper stabbed at multicultural BBC funded gig
[TheSun] GRIME artist Krept has said "I'll be back in no time" after he was slashed at a BBC Radio 1Xtra event in Birmingham last night.

The musician, 29, is part of London-based group Krept & Konan - who have spoken in defence of drill music.

Around 9,000 fans were booted out of the Birmingham Arena halfway through the event.

Rap stars from Aitch to French Montana were billed to perform before the knife attack close to the city centre.

Police confirmed that somebody suffered a slash wound in the backstage area of the West Midlands event.

It is understood that Krept was the victim of the assault.

1Xtra Live was billed as an "unmissable night" with a "mix of emerging and established artists". Tickets had sold out - the Arena Birmingham has a capacity of 15,800.
Posted by: Bright Pebbles || 10/06/2019 07:27 || Comments || Link || E-Mail|| [6501 views] Top|| File under:
India-Pakistan
Multan police apprehend social media star Qandeel's absconding brother with help from Interpol
[DAWN] Multan

...Home of the Multan Sultans...
police on Saturday apprehended Mohammad Arif, an absconding brother of slain social media celebrity Qandeel Baloch, with the help of Interpol, police officials said.

SHO Mahar Bashir Hiraj told DawnNewsTV that Arif has been handed over to Muzaffarabad

cop shoppe

in Multan.

Arif had been declared an absconder in the murder case of Baloch, who had been strangled to death on July 15, 2016.

A day after the murder, another brother of Baloch, Mohammad Waseem, had admitted before the police that he had killed Qandeel because she "brought dishonour to the Baloch name" with her risque videos and statements posted on social media.

He had also said that his sister had a "bad character" being a social media model and that he had "no guilt over killing her".

Furthermore, Waseem had told the court his brother Mohammad Arif, who was in Soddy Arabia


...a kingdom taking up the bulk of the Arabian peninsula. Its primary economic activity involves exporting oil and soaking Islamic rubes on the annual hajj pilgrimage. The country supports a large number of princes in whatcha might call princely splendor. When the oil runs out the rest of the world is going to kick sand in the Soddy national face...


at the time, had asked him to kill Qandeel as he (Arif) felt ashamed due to her conduct. Arif had directed Waseem to flee to Saudi Arabia after killing Baloch.

A trial court, on September 27, had sentenced Waseem to life in prison, but acquitted five others, including a third brother, Aslam Shaheen, named in the case lodged by Baloch's parents.

Waseem will serve out his sentence in Multan's Central Jail. Arif has yet to be charged by a court for his alleged involvement in the case.


Posted by: Fred || 10/06/2019 00:00 || Comments || Link || E-Mail|| [6494 views] Top|| File under:
Iraq
13-year-old girls sold for so-called Shiite 'pleasure marriages' in Iraq
[Jpost] Young girls in Iraq are being sold into so-called 'pleasure marriages' that can last as little as an hour for the purposes of sex, the BBC reported.

The girls are typically offered by Shi'ite

holy man

s, despite the practice being banned. As many as 10

holy man

s agreed to carry out such an arrangement when asked.

This custom is permitted by Sharia law, one of the

holy man

s said, adding that marrying such a

maiden of tender years

temporarily is acceptable.

According to the BBC, the girls are often exploited, with one of them not being able to remember how many times she was 'married.'

While the practice was banned under the Sunni regime of Saddam Hussein, it resurfaced back in 2003 after the invasion of Iraq, which helped increase the power and influence of Shi'ite

holy man

s.

The war and ensuing violence also caused many young women to drop out of school to work and support sick parents or siblings who

were maimed

. With some of them not being able to read and write, their options are limited and they are easily exploited by men who offer them such 'marriages.' The contract the woman gets from the

holy man

has an expiration date on it, yet a person who can't read would not be able to know this.

The authorities said they have very few options to work with unless the girl complains to the police. "If women don't go to the police with their complaints against

holy man

s, it's difficult for the authorities to act," they told the BBC.

In some cases, the

holy man

s who officiate the marriages become de-facto pimps, take pictures of the girls and offer them to men.

And they sometimes agree to arrange for a man a child who is only 9 years old, the report claimed.
Posted by: trailing wife || 10/06/2019 00:57 || Comments || Link || E-Mail|| [6539 views] Top|| File under: Govt of Iran Proxies
Science & Technology
Women are stressed, 'burning out' at an alarming rate, new study finds
h/t Instapundit


[KMOV4News] ...According to the study:

48 percent of women said their burnout/stress is so extreme that it keeps them up at night
49 percent of women said that a "work-life balance is a myth"
67 percent of Generation Z women (born after 1995) said "The way things are going, I don't know how I'm going to cope with the stress if it continues at this pace"
81 percent of women say society glorifies being busy


Maybe, just maybe, feminists don't really represent that women want?
Posted by: g(r)omgoru || 10/06/2019 01:53 || Comments || Link || E-Mail|| [6499 views] Top|| File under:
Home Front: Culture Wars
Planned Parenthood opens Illinois 'mega-clinic' secretly built to counter tough Missouri anti-abortion law
[The Hill] Planned Parenthood announced the opening of a new 18,000 square-foot clinic in southern Illinois on Wednesday after more than a year of secretly building the facility.

The new clinic in Illinois is just 13 miles from Missouri's last remaining abortion clinic, located in St. Louis.

CBS News reports that Planned Parenthood used a shell company to build the massive facility, leaving no sign as to who was behind the operation.

Colleen McNicholas, chief medical officer of Planned Parenthood of the St. Louis Region and Southwest Missouri, told the news outlet that the facility was built secretively to avoid protestors and possible delays in construction.

"We were really intentional and thoughtful about making sure that we were able to complete this project as expeditiously as possible because we saw the writing on the wall ‐ patients need better access, so we wanted to get it open as quickly as we could," McNicholas said.

CBS News reports it first visited the facility in August while it was under construction. The completion of the project comes as Missouri's last abortion clinic is locked in a legal battle after the state's health department refused to renew its license.

A law passed earlier this year in Missouri would ban abortions in the state after eight weeks, one of the most restrictive measures nationwide. A federal judge in August temporarily blocked the law.

CBS News notes that as several states have enacted more restrictive abortion laws, Illinois is trending in the other direction by expanding abortion access and loosening restrictions. The state earlier this year passed the Reproductive Health Act, which establishes access to abortion as a fundamental right.

The new Illinois facility is expected to start taking patients later this month. McNicholas said she expects an influx of patients coming to the new clinic from Missouri.
Posted by: Besoeker || 10/06/2019 05:40 || Comments || Link || E-Mail|| [6538 views] Top|| File under:
Kansas apologizes for risque Snoop Dogg show at hoops event
LAWRENCE, Kan. (AP) ‐ The University of Kansas apologized for its risque Late Night at the Phog event in which rapper Snoop Dogg performed, stripper poles were wheeled onto the Allen Fieldhouse floor and fake money was shot over the heads of prospective recruits.

Athletic director Jeff Long said Friday night "we expected a clean version of the show."

The Jayhawks instead got an R-rated performance for their annual basketball kickoff and another big headache as they deal with a high-level NCAA infractions case tied to recruiting.

"We made it clear to the entertainers' managers that we expected a clean version of the show and took additional steps to communicate to our fans, including moving the artist to the final act of the evening, to ensure that no basketball activities would be missed if anyone did not want to stay for his show," Long said in a statement. "I take full responsibility for not thoroughly vetting all the details of the performance and offer my personal apology to those who were offended.

"We strive to create a family atmosphere at Kansas and fell short of that this evening."

Kansas has been putting on Late Night for 35 years, but what began as a scrimmage to celebrate the start of basketball practices has turned into a night of skits, music and entertainment.

That's included big-name rappers in recent years, such as Tech N9ne, Lil Yaghty and 2 Chainz.
Posted by: Besoeker || 10/06/2019 04:32 || Comments || Link || E-Mail|| [6502 views] Top|| File under:
Government
Trump signs proclamation restricting visas for uninsured
[IsraelTimes] White House continues to move away from family-based immigration system as it works to limit immigrant access to public programs.

Immigrants colonists applying for US visas will be denied entry into the country unless they can prove they can afford health care, according to a proclamation signed Friday by US President Donald Trump

...The man who was so stupid he beat fourteen professional politicians, a former tech CEO, and a brain surgeon for the Republican nomination in 2016, then beat The Smartest Woman in the World in the general election...
The new rule applies to people seeking immigrant visas from abroad ‐ not those in the US already. It does not affect lawful permanent residents. It does not apply to asylum seekers, refugees or children.

But it would apply to the spouses and parents of US citizens. That could have an impact on families who are trying to bring their parents to the US.

The proclamation says immigrants colonists will be barred from entering the country unless they are to be covered by health insurance within 30 days of entering or have enough financial resources to pay for any medical costs. The measure will be effective November 3.

The Trump administration is trying to move away from a family-based immigration system and into a merit-based system, and Friday's proclamation is another effort to limit immigrant access to public programs.

The Trump administration earlier this year made sweeping changes to regulations that would deny green cards to immigrants colonists who use some forms of public assistance. The White House also directed officials to recover income-based welfare payments from sponsors, and proposed a rule requiring verification of immigration status for anyone seeking access to public housing benefits.

The required insurance can be purchased individually or provided by an employer, and it can be short-term coverage or catastrophic.

Medicaid doesn't count. And an immigrant will not be able to obtain a visa if using the Affordable Care Act's subsidies when buying insurance. Those subsidies are paid for by the federal government.

"While lawful immigrants colonists qualify for ACA subsidies, they'll be stuck in a catch-22 because subsidized coverage does not qualify as insurance under the proclamation," tweeted Larry Leavitt, executive vice president for health policy at Kaiser Family Foundation, a health care policy think tank.

The White House said in a statement that too many non-citizens were taking advantage of the country's "generous public health programs," and said immigrants colonists contribute to the problem of "uncompensated health care costs."

According to the Migration Policy Institute, a nonpartisan immigration think tank, 57 percent of US immigrants colonists had private health insurance in 2017, compared with 69% of US-born, and 30% had public health insurance coverage, compared with 36 percent of native-born.

The uninsured rate for immigrants colonists dropped from 32% to 20% from 2013 to 2017, since the implementation of the Affordable Care Act, according to Migration Policy.

There are about 1.1 million people who obtain green cards each year.

"This new attempt at an immigration ban is as shameless as it is stunning," tweeted Doug Rand, a former

B.O. regime

official who is the co-founder of Boundless Immigration. "It will be chaotic to implement and guaranteed to separate US citizens from their legal immigrant spouses and other close relatives."
Posted by: trailing wife || 10/06/2019 00:00 || Comments || Link || E-Mail|| [6512 views] Top|| File under:
Who's in the News
24
[untagged]
6
Govt of Iran
6
Taliban
5
Govt of Iran Proxies
4
Sublime Porte
3
Govt of Iraq
3
Islamic State
2
Moslem Colonists
2
al-Nusra
2
Commies
2
Govt of Pakistain Proxies
2
Govt of Pakistan
2
Houthis
1
Arab Spring
1
Jamaat-e-Ulema Islami
1
al-Qaeda
1
Antifa
1
Boko Haram (ISIS)
1
Islamic Jihad (Palestian)
1
Hamas
Bookmark
E-Mail Me
The Classics
The O Club
Rantburg Store
The Bloids
The Never-ending Story
Thugburg
Gulf War I
The Way We Were
Bio
Merry-Go-Blog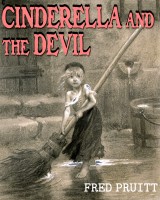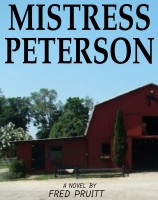 On Sale now!


A multi-volume chronology and reference guide set detailing three years of the Mexican Drug War between 2010 and 2012.

Rantburg.com and borderlandbeat.com correspondent and author Chris Covert presents his first non-fiction work detailing the drug and gang related violence in Mexico.

Chris gives us Mexican press dispatches of drug and gang war violence over three years, presented in a multi volume set intended to chronicle the death, violence and mayhem which has dominated Mexico for six years.
Click here for more information


Meet the Mods
In no particular order...


Steve White
Seafarious
Pappy
lotp
Scooter McGruder
john frum
tu3031
badanov
sherry
ryuge
GolfBravoUSMC
Bright Pebbles
trailing wife
Gloria
Fred
Besoeker
Glenmore
Frank G
3dc
Skidmark
Alaska Paul



Better than the average link...



Rantburg was assembled from recycled algorithms in the United States of America. No trees were destroyed in the production of this weblog. We did hurt some, though. Sorry.
3.235.140.84

Help keep the Burg running! Paypal: