-Lurid Crime Tales-
Four teenagers Young Men Indicted For Murder, 12-Day Crime Spree
I doubt you'll find this on CNN !
[WREG] MEMPHIS, Tenn. - Four teenagers have been indicted on multiple charges after a 12-day crime spree last November.

Djuantay Jacocks


wow


, 19, Jason Poole, 18, and Mardavis Thomas and Jaylon Causey, both 17, were indicted on first-degree murder charges after 49-year-old Belinda Humphreys was shot and killed.

She and her husband were reportedly stopped at a stop sign at the corner of Truman and Ozan Street when two of the defendants tried to open their car doors. One of the males then started shooting into the car.

Humphreys' husband survived the shooting.

The District Attorney's office said prior to that deadly encounter the suspects robbed a pair walking their dogs on Vaughn and then stole a man's pickup truck and wallet at gunpoint on Isabelle.

Jacocks and Thomas were also indicted on aggravated robbery, theft of property and attempted aggravated robbery charges in connection to several incidents between November 15 and 27.

Poole was charged with two counts of aggravated robbery and attempted aggravated robbery.

Jacocks, Thomas and Causey were all captured after a short police chase on foot in November 2018. Poole was arrested the next day.

Prosecutors say there were more than half a dozen victims of the crimes.

Posted by: Dron66046 || 10/04/2019 17:29 || Comments || Link || E-Mail|| [6476 views] Top|| File under:
STAT! Paging Dr. Smithers, Dr. Joel Smithers please
[Free Beacon] A Martinsville, Va., doctor has been convicted of more than 860 federal drug charges after distributing half a million opioid pills in fewer than two years.

Dr. Joel Smithers, 36, was sentenced to 40 years in federal prison for acts that, in the words of the U.S. attorney prosecuting the case, "perpetuated, on a massive scale, the vicious cycle of addiction and despair." In addition, Smithers was convicted of having caused the death of a West Virginia woman who overdosed on oxycodone and oxymorphone he prescribed.

"Dr. Smithers flooded Virginia, West Virginia, Kentucky, and Ohio with his opioid prescriptions and hid behind his white doctor's coat as a large-scale drug dealer," said Jesse Fong, DEA special agent in charge of the Washington Division Office. "The Drug Enforcement Administration's Tactical Diversion Squads will relentlessly investigate and arrest these drug dealers disguised as doctors in our communities."

According to the Department of Justice, Smithers first opened his practice in Martinsville in 2015. In the following several years, he prescribed "controlled substances" to every patient, including oxymorphone, oxycodone, hydromorphone, and fentanyl. Patients would come from hundreds of miles away to receive drugs from Smithers's "pill mill."
Posted by: Besoeker || 10/04/2019 03:40 || Comments || Link || E-Mail|| [6468 views] Top|| File under:
Clint Eastwood Takes Aim at the FBI and the Media in 'Richard Jewell' Trailer (Video)
[The Wrap] Clint Eastwood points a stern finger at FBI investigators and the media in the first trailer for his new fact-based drama "Richard Jewell," which explores the security guard who reported finding an explosive device at the 1996 Atlanta Olympics ‐ and then was falsely accused of planting it himself.

Paul Walter Hauser ("I, Tonya") stars as Jewell, joined by Kathy Bates as his mother, Sam Rockwell as his attorney, Jon Hamm as the lead FBI investigator and Olivia Wilde as Atlanta Journal-Constitution reporter Kathy Scruggs.

"They want to fry you," Rockwell's attorney tells Jewell as the trailer suggests that FBI agents and the media pushed a false narrative of his culpability.

"Jewell fits the profile of the lone bomber, a frustrated white man who is a police wannabe who seeks to become a hero," Wilde's reporter says at one point, while Hamm and another investigator press Jewell to make incriminating statements on tape "to clear your name."
Posted by: Besoeker || 10/04/2019 00:00 || Comments || Link || E-Mail|| [6463 views] Top|| File under:
Gandhi's ashes stolen and photo defaced on 150th birthday
[BBC News] Thieves stole some of Mahatma Gandhi's remains on what would have been his 150th birthday, police say.

The ashes were taken from a memorial in central India, where they had been kept since 1948 - the year of Gandhi's assassination by a Hindu extremist.

The thieves also scrawled "traitor" in green paint across photographs of the independence leader.

Some Hindu hardliners view Gandhi as a traitor for his advocacy of Hindu-Muslim unity.

This is despite Gandhi being a devout Hindu himself.

Police in Rewa, in Madhya Pradesh state, confirmed to BBC Hindi's Shuriah Niazi that they were investigating the theft on the grounds of actions "prejudicial to national integration" and potential breach of the peace.

Mangaldeep Tiwari, caretaker of the Bapu Bhawan memorial, where the ashes were being held, said the theft was "shameful".

"I opened the gate of the Bhawan early in the morning because it was Gandhi's birthday," he told Indian website The Wire. "When I returned at around 23:00 [17:30 GMT], I found the mortal remains of Gandhi missing and his poster was defaced."

Police took action after Gurmeet Singh - leader of the local Congress political party - filed a complaint.

"This madness must stop," Mr Singh told The Wire. "I urge Rewa police to check CCTV cameras installed inside Bapu Bhawan."
Posted by: 3dc || 10/04/2019 00:00 || Comments || Link || E-Mail|| [6470 views] Top|| File under:
-Short Attention Span Theater-
Girl Refuses To Solve Math Question Citing Woke Manners
[CTVNews] A math question comparing the weight of three hypothetical Grade 4 girls offended one Utah student enough that she refused to answer it and is speaking out.

"Sorry I won't (write) this it's rood," wrote 9-year-old Rhythm on her homework, circling the question and adding "What!!!!" above it. The question presented the weights of Isabel, Irene and Sue and asked students to determine how much heavier Isabel is than the lightest of the three.


Now I know what those Woke Maths workshops were about.


"I thought it was offensive," said Rhythm in an interview with Fox 13 News in Murray, Utah. "Girls shouldn't be comparing each other. I know it was a math problem, but I didn't think that was really OK."


Skip to the link for the rest of it, if you're so inclined. I get off here.



Posted by: Dron66046 || 10/04/2019 18:05 || Comments || Link || E-Mail|| [6474 views] Top|| File under:
Britain
Swiss banks benefit as rich Britons line up escape route from Brexit chaos
ZURICH (Reuters) - Swiss private banks have seen a sharp rise in British clients who are moving assets offshore to escape a chaotic Brexit, several sources familiar with the situation told Reuters.

"In recent months the number of accounts opened from Britain has trebled," one person at the wealth management arm of a large international bank in Switzerland said.

Swiss banks do not disclose details of their clients but the sources said that most of the accounts opened by British-based clients were for high net worth British nationals wanting to shift some assets to safe-haven Switzerland.

This trend had clearly intensified in recent weeks, a source at a large Swiss bank said.

Wealthy Britons wanted to protect their assets also against the possibility of a high-tax Labour government coming to power soon, another source said.
Posted by: Besoeker || 10/04/2019 04:51 || Comments || Link || E-Mail|| [6462 views] Top|| File under:
'Lack of Belief in Transgenderism' Is 'Incompatible With Human Dignity,' UK Court Says
h/t Instapundit


[PJMedia] In June 2018, David Mackereth, a British medical doctor and disability assessor, was effectively forced out of his job for disagreeing with transgender identity. He cited his Christian belief in Genesis 1:27, that God created humans male and female, along with basic genetics. He sued his former employer, the Department of Work and Pensions (DWP), claiming discrimination for his beliefs. Tragically, the employment tribunal ruled that he was not discriminated against, while actively demonizing ‐ if not outlawing ‐ his beliefs.

In a decision handed down Wednesday, the court ruled that Mackereth's disagreement with transgender ideology is "incompatible with human dignity."

...Ironically, the judges claimed to be upholding religious freedom.


Now let see you tell it to a Muslim doctor
Posted by: g(r)omgoru || 10/04/2019 00:08 || Comments || Link || E-Mail|| [6470 views] Top|| File under:
UK court denies Pakistan claim to £35m in Nizam case
[DAWN] THE UK High Court on Wednesday ruled on a drawn-out battle for funds amounting to £35 million by issuing a judgement in favour of the Nizam of Hyderabad and against Pakistain, who had claimed the funds that have been lying untouched in a London bank account for 70 years.

In a lengthy judgement that covers the developments of seven decades, the Royal Courts of Justice in London noted: "Nizam VII was beneficially entitled to the fund and those claiming in right of Nizam VII ‐ the Princes and India ‐ are entitled to have the sum paid out to their order."

The judgement, handed down by Justice Marcus Smithcourt, also said: "Pakistain's contentions of non-justiciability by reason of the foreign act of state doctrine and non-enforceability on grounds of illegality both fail."

The claim started out years ago as a three-way battle for funds claimed by Pakistain, India and the offspring of the 7th Nizam of Hyderabad. On Wednesday, it culminated in defeat for Pakistain as the court ruled in favour of the Nizam's descendants ‐ Prince Mukarram Jah, the titular eighth Nizam of Hyderabad, and his younger brother Muffakham Jah. Last year, the two princes joined hands with the Indian government in the legal battle against the government of Pakistain over the funds sitting in a Natwest account here.


Posted by: Fred || 10/04/2019 00:00 || Comments || Link || E-Mail|| [6475 views] Top|| File under: Govt of Pakistan
Britain unveils new Brexit plan with warning over no deal
[DAWN]

Britannia

on Wednesday unveiled its own Brexit plan for keeping the Irish border open, with Prime Minister Boris Johnson
...pro-Brexit British prime minister, succeeding no-Brexit Theresa May. BoJo is noted as much for his sparkling personality and his hair as for his Conservative policies....
warning the only alternative was leaving the Europe

...the land mass occupying the space between the English Channel and the Urals, also known as Moslem Lebensraum...
an Union on Oct 31 without any deal.

After earlier saying that this was his "final" offer made 29 days before the Brexit deadline, Johnson wrote in a letter to European Commission president Jean-Claude Juncker that London's long-awaited proposal was "a reasonable compromise".

Central to the plan is the removal of the so-called "backstop" to prevent the return of customs posts between EU member Ireland and the British province of Northern Ireland once the UK ends its 46-year involvement in the European project.

That plan would effectively keep

Britannia

in a temporary customs union with the EU, which Brexit-backing critics argued would force London to abide by the bloc's rules indefinitely and nullify the 2016 EU referendum's results.

Johnson told Juncker that the EU plan was "a bridge to nowhere". "A new way forward must be found," he wrote.

After a phone call later on Wednesday, Juncker warned Johnson there were "problematic points" in

Britannia

's new proposal, but said EU negotiators would "examine the legal text objectively".


Posted by: Fred || 10/04/2019 00:00 || Comments || Link || E-Mail|| [6461 views] Top|| File under:
Economy
Fed policymakers 'open' to rate cut as risks to outlook rise
THE WOODLANDS, Texas/NEW YORK (Reuters) - Two Fed policymakers on Thursday signaled they are open to delivering another rate cut after a report showed the growth in the vast U.S. services sector is slowing, but the Fed's No. 2, speaking late in the day, gave little away on his own thinking.
Posted by: Besoeker || 10/04/2019 03:13 || Comments || Link || E-Mail|| [6463 views] Top|| File under:
Europe
US slaps 25% tariffs on French products
h/t Gates of Vienna


[ConnexionFrance] French wines, cheeses and olives are among a wide range of European products to be slapped with tariffs of 25% by the USA from October 18.

Meanwhile, aeroplanes and aeroplane parts made in Europe will be subject to tariffs of 10%.

The tariffs were announced after the United States Trade Representative won approval from the World Trade Organization (WTO) to impose import tariffs on $7.5billion of goods in response to EU subsidies to Airbus - the largest-ever tariff sanction imposed by the trade body.

Most of the tariffs will be imposed on products from France, Germany, Spain, and the United Kingdom.
Posted by: g(r)omgoru || 10/04/2019 02:44 || Comments || Link || E-Mail|| [6464 views] Top|| File under:
Facebook suffers legal blow in EU court over hate speech
[DAWN] Facebook on Wednesday was dealt a major blow in the EU's top court, which ruled that national courts in Europe

...the land mass occupying the space between the English Channel and the Urals, also known as Moslem Lebensraum...
can order online platforms to remove defamatory content worldwide.

In a closely watched judgment, the European Court of Justice said EU law "does not preclude" courts from ordering "the removal of information or to block access worldwide," a statement said.

The decision will be seen as a victory for EU regulators, who are ambitious to see US tech giants meet tightened European standards over hate speech and offencive content.

Last week, the same court decided that Google was not legally compelled to apply the EU's strict "right to be forgotten" rules globally, in a victory for the search giant.

The latest case was brought originally to an Austrian court by Greens party politician Eva Glawischnig, who requested the removal of Facebook posts that the judges found defamed her and could be seen by users of the social network around the world.

A higher Austrian court referred the case to the EU's top court for an opinion and the judgment, which cannot be appealed, will now be used as a reference Europe-wide.

In addition to the deletion of messages, the Greens had demanded Facebook provide information to determine the identity of people in fictitious accounts that often carried the most virulent comments.

The original complaint concerns messages from one of these fictitious accounts, which according to the Greens, had called Eva Glawischnig a "corrupt" person and which the social network refused to delete.

With the decision, Facebook and similar platforms such as Twitter, face a greater obligation to monitor their content and take down content found to be offensive or hateful.


Posted by: Fred || 10/04/2019 00:00 || Comments || Link || E-Mail|| [6464 views] Top|| File under:
India-Pakistan
Third-year Hamdard University student shot dead during mugging in Karachi
[DAWN] A third-year medical student of Hamdard University was shot dead during an incident of mugging in Karachi on Thursday morning, police and her family said.

The victim, identified as 24-year-old Misbah, was sitting with her father in their car while waiting for her university's point bus near Mochi Mor in Gulshan-i-Iqbal neighbourhood when they were approached by two muggers riding a motorcycle, her uncle Kashif Ahmed told Dawn.

The robbers mugged the girl's father at gunpoint. They then proceeded to the other side of the car and opened fire, hitting Misbah near her eye, Ahmed said.

According to the victim's uncle, the robbers did not take anything away from Misbah and only mugged her father. The family are residents of Abid Town locality.

Deputy Inspector General (DIG) East Amir Farooqi said it was "obvious" that the incident was a case of robbery.

He said the girl was not shot because she had resisted the robbery. Instead, one of the two robbers dropped his gun inside the car; he then picked it up and opened fire in a state of panic.

The robbers, who witnesses say were young in age, then fled the scene towards Sohrab Goth.

Another officer, Gulshan SP Shahnawaz Chachar, said that the suspects snatched a mobile phone and wallet from the girl's father.

Misbah sustained a single bullet wound on her head, confirmed Dr Seemin Jamali, executive director of the Jinnah Postgraduate Medical Centre.

One spent bullet casing fired from a 9mm pistol was recovered from the car and sent to police's forensic science laboratory to ascertain as to whether the same weapon had been used in past crimes. Police investigators said that the killers were in their early 20s who wore shalwar kameez.


Posted by: Fred || 10/04/2019 00:00 || Comments || Link || E-Mail|| [6467 views] Top|| File under:
Police detain barbers in Charsadda for 'violating ban' against styling of beards
[DAWN] Khyber-Pakhtunkhwa police in Shabqadar tehsil of Charsadda detained at least four barbers for styling customers' beards despite an unofficial 'ban' imposed by a local traders' union which had termed such beards "un-Islamic", it emerged on Thursday.

The incident came to the fore in a video widely circulated on social media this week.

In the video, a man named Sameen, who is the president of the shopkeepers union, can be seen guiding police in the arrest of the hairdressers. He asks the hairdressers why they were shaping beards in a "stylish" manner, when there is a "ban" in place on the same.

According to Sameen, some days back the union had "banned the designing of beards" and had informed all hairdressers of the same. "Despite our decision, some shop owners were trimming the beards in stylish designs," the union leader said in the video.

He goes on to say that on the union's complaint, police had arrested four employees from different barbershops. "Police have imposed a fine of Rs5,000 on them each and warned them not to shape beards in that fashion," he claimed.


Kinda makes that nuke exchange with India sound better, hmmm?


Shabqadar

cop shoppe

confirmed the detentions, which took place on September 30. An official on duty at the station told DawnNewsTV, on condition of anonymity, that the police had received a complaint from an office-bearer of a traders' union.

"They complained that despite a ban on giving a stylish shape to beards, some hairdressers were still doing so," said the police officer, adding that the men were released after a few hours in detention.


Posted by: Fred || 10/04/2019 00:00 || Comments || Link || E-Mail|| [6467 views] Top|| File under: Govt of Pakistan
Science & Technology
Milky Way on 'collision course' with nearby 'monster' galaxy
[NYPOST] The home to all life as we know it, the Milky Way galaxy, is on a "collision course" with its cosmic neighbor, Andromeda, according to a new study.
That does it! I'm leaving!
But you needn't fret, astronomers say — it won't happen for about 4.5 billion years.
You mean I have time to pack?
The research noted that Andromeda's size, significantly larger than the Milky Way, likely makes it a "cannibalistic" neighbor, swallowing up more galaxies in its past than it was previously given credit for.
A rogue galaxy? What will they come up with next?
"The Milky Way is on a collision course with Andromeda in about four billion years. So knowing what kind of a monster our galaxy is up against is useful in finding out the Milky Way's ultimate fate," said Australian National University researcher Dougal Mackey in a statement.
"Andromeda has a much bigger and more complex stellar halo than the Milky Way, which indicates that it has cannibalized many more galaxies, possibly larger ones," Mackey added.
Posted by: Fred || 10/04/2019 00:00 || Comments || Link || E-Mail|| [6466 views] Top|| File under:
Cause & Effect
h/t Gates of Vienna


[CampusReform] The University of Mississippi professor who tweeted "MAGA teens are modern day Hitlerjugend" and U.S. "senators don't deserve your civility" has been elected to the UM Chancellor's standing Academic Freedom & Faculty Responsibility committee.

James Thomas, associate professor of sociology, tweeted in September that he was elected chair of the committee, which takes up issues regarding faculty employment. The university's website lists Thomas' name among the members of the committee.
Posted by: g(r)omgoru || 10/04/2019 02:40 || Comments || Link || E-Mail|| [6469 views] Top|| File under:
Who's in the News
45
[untagged]
9
Taliban
5
Govt of Iran
4
Govt of Pakistan
3
Arab Spring
2
Salafists
2
Hamas
2
Govt of Iran Proxies
1
Jamaat-ul-Mujahideen Bangladesh (IS)
1
PFLP
1
Sublime Porte
1
Tehreek-i-Labbaik Pakistan
1
Antifa
1
Govt of Iraq
1
Govt of Pakistain Proxies
1
Govt of Saudi Arabia
1
Govt of Syria
1
Hezbollah
1
Islamic State
Bookmark
E-Mail Me
The Classics
The O Club
Rantburg Store
The Bloids
The Never-ending Story
Thugburg
Gulf War I
The Way We Were
Bio
Merry-Go-Blog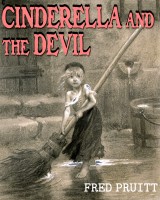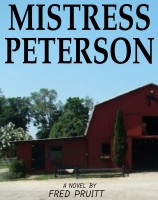 On Sale now!


A multi-volume chronology and reference guide set detailing three years of the Mexican Drug War between 2010 and 2012.

Rantburg.com and borderlandbeat.com correspondent and author Chris Covert presents his first non-fiction work detailing the drug and gang related violence in Mexico.

Chris gives us Mexican press dispatches of drug and gang war violence over three years, presented in a multi volume set intended to chronicle the death, violence and mayhem which has dominated Mexico for six years.
Click here for more information


Meet the Mods
In no particular order...


Steve White
Seafarious
Pappy
lotp
Scooter McGruder
john frum
tu3031
badanov
sherry
ryuge
GolfBravoUSMC
Bright Pebbles
trailing wife
Gloria
Fred
Besoeker
Glenmore
Frank G
3dc
Skidmark
Alaska Paul



Better than the average link...



Rantburg was assembled from recycled algorithms in the United States of America. No trees were destroyed in the production of this weblog. We did hurt some, though. Sorry.
34.239.170.169

Help keep the Burg running! Paypal: