-Obits-
Cokie Roberts, broadcast journalism legend, dies at 75
[CNN] Veteran journalist Cokie Roberts, winner of three Emmys and a legend and trailblazer in broadcasting, has died at the age of 75, ABC News announced.

Roberts worked in television, public radio and publishing for over 40 years. She began her tenure at ABC as a contributor for "This Week with David Brinkley" and later became ABC's chief congressional analyst.

Roberts is survived by her husband Steve V. Roberts and her children Lee Roberts and Rebecca Roberts, her grandchildren Regan, Hale and Cecilia Roberts and Claiborne, Jack and Roland Hartman, along with nieces, nephews, and cousins.
Posted by: Fred || 09/18/2019 00:00 || Comments || Link || E-Mail|| [10796 views] Top|| File under:
-Short Attention Span Theater-
Remembering LT Meehan - A letter to his wife.
Killed on D-Day, 6 June 1944 when his C-47 was shot down.


1LT Thomas Meehan III, 0-437484E Company, 506th Parachute Infantry Regiment (PIR) 101st Airborne Division

"England, 
26 May, 1944 

Dearest: 

Well, I see in the papers that the Anzio Beachhead is no longer that, and that Cassino has fallen. Looks like "we ain't losin' ".



Looking back at the grim days of '40-'41-'42, it seems hardly possible that we should have come so far. Those were grim years and we in the States hardly realized it. Now the shoe is on the other foot and the war has probably been decided in Europe. 



Yet, somehow I wonder about this "peace" as all the writers are describing it. I'm afraid that I am a pessimist with little faith in the realization that any peace will be compromise, not everlasting. I suppose that people, being as they are, have thought and tried world peace for thousands of centuries, but war, like the unwanted cat, comes back. 

All we want is our way of life and all the handshaking and backslapping in the world won't change our ideas to conform with the other fellows'. The question is not, "How can we insure a permanent peace", but "how can we have peace for the maximum length of time and still be ourselves, unyieldingly?" Natural, human, inevitable. And so, generation after generation has its day of crawling in filth and extracting the life of some other joker that only wanted peace, but a different brand of it. 

We're fortunate in being Americans.

At least we don't step on the underdog. I wonder if that's because there are no "Americans" ‐ only a stew of immigrants, or if it's because the earth from which we exist has been so kind to us and our forefathers: or if it's because the "American" is the offspring of the logical European who hated oppression and loved freedom beyond life.

Those great mountains and the tall timber; the cool deep lakes and broad rivers; the green valleys and white farmhouses; the air, the sea and wind; the plains and great cities; the smell of living ‐ all must be the cause of it. And yet, with all that, we can't get away from the rest. For everyone of our millions who has that treasure in his hand there's another million crying for that victory of life. And for each of us who wants to live in happiness and give happiness, there's another different sort of person wanting to take it away.



Those people always manage to have their say, and Mars is always close at hand. We know how to win wars. We must learn now to win peace. Stick our noses in the affairs of the world. Learn politics as well as killing. Make the world accept peace whether they damn well like it or not. Here is the dove, and here is the bayonet.



May we never see the day again that "World Peaceways"[1] and like organizations dull our senses and make us anything but realists. If I ever have a son, I don't want him to go through this again, but I want him powerful enough that no one will be fool enough to touch him. He and America should be strong as hell and kind as Christ. That's the only insurance until human nature becomes a tangible thing that can be adjusted and made workable." Thomas Meehan, III
Posted by: Besoeker || 09/18/2019 05:27 || Comments || Link || E-Mail|| [10799 views] Top|| File under:
-Signs, Portents, and the Weather-
Fire sparks mass explosion of semen at cattle breeding centrer



And now for a moment of brevity



Thousands of dollars worth of bull semen has been destroyed after a cattle building exploded in fire early this morning.

Emergency services were called to Yarram Herd Services in Gippsland, Victoria, at about 3am where 100 cryogenic cylinders containing cattle semen exploded in the blaze.

It took 10 fire crews more than two hours to contain the fire at the building, which is a cattle breeding service.

Yarram Herd Services' committee vice-chairman Aaron Thomas said the loss would be a "huge blow" for farmers, with the cylinders worth between $500 and $1000 each.

"We're coming into the artificial insemination (AI) season so there would have been substantial amounts of semen inside the tanks that we've lost which was owned by our local farmers, and it can range in value from $5 per straw to $95 per straw," he told the ABC.

"A lot of farmers would have semen stock in the building, in those tanks, preparing for AI, so we've got that plus all of our herd testing equipment that was in there as well.

"So this is significant damage and it is going to have a flow-on affect on Yarram, especially after the drought that Yarram district has experienced over the last 12 months, it's going to be a real blow for sure."

HAHAHAHAHA Sorry for the breeders, but that is just too damn funny
Posted by: DarthVader || 09/18/2019 09:07 || Comments || Link || E-Mail|| [10799 views] Top|| File under:
Arctic 'Global Warming' Mission Scuppered By Mysterious Hard White Substance
[Breitbart] Yet another greenie expedition to the Arctic to raise awareness of 'global warming' has been scuppered by unexpected large quantities of ice. This brings to a total of six the number of Ship of Fools expeditions where weather reality has made a mockery of climate theory.
According to Maritime Bulletin:

Arctic tours ship MS MALMO with 16 passengers on board got stuck in ice on Sep 3 off Longyearbyen, Svalbard Archipelago, halfway between Norway and North Pole. The ship is on Arctic tour with Climate Change documentary film team, and tourists, concerned with Climate Change and melting Arctic ice. All 16 Climate Change warriors were evacuated by helicopter in challenging conditions, all are safe. 7 crew remains on board, waiting for Coast Guard ship assistance.

The reporter, Erofey Schkvarkin clearly has a sense of humour. He adds:

Something is very wrong with Arctic ice, instead of melting as ordered by UN/IPCC, it captured the ship with Climate Change Warriors.

It appears the mainstream media has failed to get the memo. Here is a tweet from Reuters which appeared after the ship got stuck in ice. (h/t Stewgreen)
Posted by: Skidmark || 09/18/2019 02:50 || Comments || Link || E-Mail|| [10794 views] Top|| File under:
-Land of the Free
Store owners cannot be jailed for refusing to make wedding invitations for same-sex couples: Arizona Supreme Court
[FOXBUSINESS] The city of Phoenix cannot compel an art studio owned by two Christians to design wedding invitations for same-sex couples, the Arizona Supreme Court ruled Monday in a 4-3 decision.

Joanna Duka and Breanna Koski, who run Brush & Nib Studio, potentially faced $2,500 in fines and six months in jail for violating Phoenix's 2013 ordinance that prohibited discrimination based on "sexual orientation, gender identity or expression."

"Duka and Koski's beliefs about same-sex marriage may seem old-fashioned, or even offensive to some," wrote Justice Andrew Gould in the opinion of the court. "But the guarantees of free speech and freedom of religion are not only for those who are deemed sufficiently enlightened, advanced, or progressive."

"To conclude, we hold that the Ordinance, as applied to Plaintiffs' custom wedding invitations, and the creation of those invitations, unconstitutionally compels speech in violation of the Arizona Constitution's free speech clause," Gould wrote.
Posted by: Fred || 09/18/2019 00:00 || Comments || Link || E-Mail|| [10794 views] Top|| File under:
Europe
Army Activates New Units in Europe to Support Poland
[MIL.com] KAISERSLAUTERN, Germany -- The Army Reserve activated seven new units this week, including a regional support group capable of supporting thousands of soldiers, such as those in Poland, where troops are deployed to deter Russian activities.

Col. Scott K. Thomson, deputy commander of the 7th Mission Support Command, presided over the activation ceremony for the 510th Regional Support Group and six subordinate units at U.S. Army Garrison Rheinland-Pfalz, Sembach Kaserne.

"It's becoming increasingly clear that our Army Reserve units and soldiers in Europe are indispensable to the security posture to European Command, NATO and United States Army Europe," Thomson was quoted as saying in an Army statement.

Several existing 7th MSC units will be aligned under the 510th RSG to support both U.S. European Command and U.S. Army Europe (USAREUR).

The 510th is the only forward-stationed regional support group "organic to" USAREUR, the Army said. It has been staffing up in preparation for activation since late 2017 and is expected to oversee nearly a dozen units.

The brigade-level command and headquarters can support base camp operations for 6,000 or more soldiers in-theater, such as the more than 4,500 troops deployed on a rotational basis at about half a dozen bases in Poland, the Army said.
Posted by: Besoeker || 09/18/2019 02:04 || Comments || Link || E-Mail|| [10794 views] Top|| File under:
India-Pakistan
Man slashes wife's nose over domestic dispute in Lahore
[DAWN] LAHORE: A man allegedly slashed his wife's nose over a domestic issue in the jurisdiction of Factory Area police on Monday.

Sajjad Ahmad also shaved off his wife's head after subjecting her to severe torture with plastic pipes, kicks and punches.

Some neighbours rushed to Ahmad's house on hearing the cries of Shazia and her minor children, who were terrified at seeing their mother seriously injured. Shazia and Ahmad lived in Sitara Colony and the couple had six children — four daughters and two sons.

The neighbours rescued Shazia and alerted police, who took her to the Lahore General Hospital with severe bleeding.

The neighbours told police that Ahmad would torture his wife quite often, adding that he used to beat her with pipes and iron roads over petty domestic matters, and the neighbours had several times rescued her.

A doctor told Dawn that Shazia had lost her nose, adding that she had been admitted for a complicated facial surgery where they would give her an artificial nose.

Shazia told police that she was visiting one of her daughters' in-laws in the same locality when her husband stormed in. He took her back home, locked the gate and attacked her with a plastic pipe. She claimed that Ahmad told her he had spent money on her health that he was to pay as monthly installment to a shopkeeper. He then took out a knife from a cupboard and chopped off her nose besides subjecting her to torture, she added.

Police said a case had been lodged against the suspect on the complaint of Shazia and a police team dispatched to arrest him. Ahmad had fled from the scene shortly after committing the crime, they added.
Posted by: Fred || 09/18/2019 00:00 || Comments || Link || E-Mail|| [10795 views] Top|| File under:
Teacher accused of torturing student
[DAWN] LAHORE: A ninth grade student of a private chain of schools' Sanda Road campus suffered injuries allegedly when his teacher tortured him on Monday.

According to police, Mustafa Ahmed of Sanda was writing on the white board in the classroom when his teacher Adnan arrived there and told him to go to his seat.

As the student was heading to his seat, the teacher hurled abuses at him.

When the student asked the teacher why he was abusing him, he got infuriated and started slapping the boy who was rescued by his classmates.

When the students, including Ahmed, approached the principal's office with a complaint, the teacher holding a wooden rod arrived there and started hitting the student who suffered injuries on his face and shoulders.

However,


facts are stubborn; statistics are more pliable...


on the intervention of the principal and the students the teacher left the scene. The injured student was taken to a nearby hospital for first aid.

The victim's father, Muhammad Asif, said he received a call from the school principal who informed him about the incident. He alleged that the teacher had also tortured his son earlier and he had lodged a complaint against him at Islampura

cop shoppe

.

The Lahore CEO (Education) has taken notice of the incident and ordered an inquiry into the matter.
Posted by: Fred || 09/18/2019 00:00 || Comments || Link || E-Mail|| [10793 views] Top|| File under:
Kasur back in spotlight as remains found of 3 minor boys killed after suspected sexual assault
[DAWN] The remains of three minor boys whom police suspect were murdered after being sexually assaulted were found on Tuesday in Punjab's Kasur district, which has garnered international attention for recurring incidents of child sexual abuse in recent years.


Ed Buck visit lately?


According to police, two of the children were reported missing in Kasur's Chunian tehsil last month while the third had gone missing two days ago. On the indication of a local worker, police found the body of one of the boys and the skeletal remains of the other two at a deserted place in Chunian Industrial Estate area.

It wasn't immediately clear how the three children were killed but Kasur District Police Officer (DPO) Abdul Ghaffar Qaisrani said police suspected the victims were sexually assaulted before being murdered. More information will become evident once the postmortem examination of the remains is completed, he added.

Residents in Chunian told DawnNewsTV that five children ‐ one of them aged 12 and another eight years old ‐ in the area had gone missing in recent months; the remains of three of them have now been found.

The development comes a day after scores of people staged a protest demonstration in Kasur against what they called the failure of the Chunian police to recover three missing minors and curb the incidence of child abduction. They had dispersed after the local administration assured them of resolving the cases.

Police today collected evidence from the area as an investigation into their deaths went underway.

DPO Qaisrani said three teams had been formed to investigate the cases and a mobile lab of the Punjab
1.) Little Orphan Annie's bodyguard
2.) A province of Pakistain ruled by one of the Sharif brothers
3.) A province of India. It is majority (60 percent) Sikh and Hindoo (37 percent), which means it has relatively few Moslem riots....
Forensic Science Agency had also arrived in the area to collect evidence. He said they were hopeful that the culprit(s) will be arrested within a day or two.

Punjab Chief Minister Usman Buzdar took notice of the children's deaths and sought a briefing from the provincial police chief. Punjab Inspector General of Police Arif Nawaz Khan directed the Kasur DPO to submit a report into the incident.

The deaths are an uneasy reminder of the horrific rape and murder of six-year-old girl Zainab Ansari ‐ a case which sparked widespread outrage and protests across the country after the minor's body was found in a trash heap in Kasur in January 2018.
Posted by: Fred || 09/18/2019 00:00 || Comments || Link || E-Mail|| [10798 views] Top|| File under: Govt of Pakistan
Salahuddin's forensic report reveals he was 'physically tortured before his death'
[DAWN] The postmortem forensic report on the death of alleged ATM thief Salahuddin Ayubi has confirmed the presence of torture marks on his body prior to his death, health department officials, as well as the District Standing Medical Board (DSMB) in Rahim Yar Khan have concluded.

Medical Superintendent Dr Ghulam Rabbani told Dawn on Tuesday that the report was prepared by the Punjab
1.) Little Orphan Annie's bodyguard
2.) A province of Pakistain ruled by one of the Sharif brothers
3.) A province of India. It is majority (60 percent) Sikh and Hindoo (37 percent), which means it has relatively few Moslem riots....
Forensic Science Agency (PFSA) and was submitted to City A division police on Monday.

A member of the medical team that conducted Ayubi's autopsy, wishing to remain anonymous, stated that various samples of skin taken "show violence on the body".

"

The dear departed

was also affected by lung disease and hepatitis," he added.

According to the forensic report, a copy of which is available with Dawn, the various samples submitted to PFSA indicate that the injuries were antemortem (before death) in nature.

"The submitted pieces of skin from right deltoid (shoulder) area, left deltoid area and left hand reveals presence of blood haemorrhages, and scattered inflammatory cells suggesting antemortem nature of injuries with associated inflammation," read the report.

The report has similar remarks about the sample taken from the left elbow joint.

An official from the health department, requesting anonymity told Dawn that the histopathology of injuries shows that

the dear departed

was "subjected to violence before his death".

"Blood clots were found on the injured body parts. There were signs of torture on the upper side of the right arm and the left side of the belly," the official said.

"The man was physically tortured before his death," he confirmed.

The DSMB in its final and "unanimous opinion" given in the post-mortem report has stated: "Keeping in view the autopsy report, forensic toxicology and forensic histopathology reports [...] the injuries are antemortem in nature and caused by blunt means confirming antemortem physical violence".
Posted by: Fred || 09/18/2019 00:00 || Comments || Link || E-Mail|| [10796 views] Top|| File under: Govt of Pakistan
Mormon leader reaffirms church's opposition to gay marriage
[APNEWS] The leader of The Church of Jesus Christ of Latter-day Saints reaffirmed Tuesday the religion's opposition to gay marriage, saying God's law dictates that marriage is restricted to unions between a man and a woman.

Church president Russell M. Nelson also said during a speech to students at the church-owned Brigham Young University that the religion's love for everyone regardless of sexual orientation led to the repeal earlier this year of a 2015 policy that banned baptisms for children of parents in same-sex relationships and labeled gay couples as sinners eligible for expulsion.

Nelson said love also motivated the original policy as he and other leaders attempted to prevent friction between the beliefs of gay parents and their children. Nelson became president last year but was a member of a top governing body called the Quorum of the Twelve Apostles when the policy took effect.

"We knew that this policy created concern and confusion for some and heartache for others," said Nelson, who is considered a prophet by church members. "That grieved us. Whenever the sons and daughters of God weep, for whatever reasons, we weep."

Nelson contended that leaders can't change God's laws but have the authority to adjust church policy.

The remarks were the latest in an ongoing attempt by the Utah-based faith widely known as the Mormon church to carve out a compassionate stance toward LGBTQ people while adhering to opposition of gay marriage.
Posted by: Fred || 09/18/2019 00:00 || Comments || Link || E-Mail|| [10793 views] Top|| File under:
Science & Technology
Don't mess with Gaia
[ScienceAlert] On its surface, the plan was simple: gene-hack mosquitoes so their offspring immediately die, mix them with disease-spreading bugs in the wild, and watch the population drop off. Unfortunately, that didn't quite pan out.

The genetically-altered mosquitoes did mix with the wild population, and for a brief period the number of mosquitoes in Jacobino, Brazil did plummet, according to research published in Nature Scientific Reports last week.

But 18 months later the population bounced right back up, New Atlas reports - and even worse, the new genetic hybrids may be even more resilient to future attempts to quell their numbers.


Alcock "Animal Behavior" ch - 13,14
Posted by: g(r)omgoru || 09/18/2019 13:57 || Comments || Link || E-Mail|| [10795 views] Top|| File under:
Sri Lanka
Opening of Sri Lanka's tallest tower marred by corruption allegation
[DAWN] The grand opening of Sri Lanka's tallest tower was mired in controversy on Monday when President Maithripala Sirisena said one of the Chinese firms contracted to work on the project had disappeared with $11 million of state funds.

Sirisena made the allegation at the launch ceremony of the China-financed Lotus Tower, a 356.3-metre (1,169 ft) construction in the shape of a lotus bud featuring a revolving restaurant, conference hall and observation area.

The Chinese embassy in Colombo did not respond to requests for comment.

The tower, overlooking Beira Lake in central Colombo, is expected to become a major tourism attraction.

Sirisena said that in 2012, under his predecessor former President Mahinda Rajapaksa, the state-run Telecommunication Regulatory Commission (TRC) had deposited 2 billion rupees ($11.09 million) with Aerospace Long-March International Trade Co. Ltd (ALIT), a Chinese firm chosen as one of the main contractors.

"In 2016, we found ALIT had disappeared. We investigated into this and the Sri Lankan ambassador in Beijing went to the address of ALIT personally on my instruction to find there was no such company," Sirisena said in a speech.

"This is the money we could have spent for development of this country, for education, and medicines of patients." Sirisena's audience at the opening ceremony included Chinese envoy to Colombo Cheng Xueyuan. It was not possible to approach the Cheng at the ceremony for comment and officials at China's embassy in the Sri Lankan capital did not respond to text and WhatsApp messages.

It was not immediately possible to contact ALIT via phone or email.

Sirisena had suspended most of the Chinese-backed infrastructure projects started under Rajapaksa when he came to power in 2015 over allegations of corruption, overpricing and flouting government procedures.

But more than a year later, the Sirisena government allowed Chinese projects to resume after a few changes in some of them.

China's Exim Bank in 2012 agreed to lend 80 percent of the total investment of $104.3 million in the Lotus Tower, with the rest to be met by TRC.

TRC in a statement said Chinese firms China National Electronics Import & Export Corporation (CEIEC) and Aerospace Long-March International Trade Co. Ltd (ALIT) were chosen as the main contractors.

Sirisena said the government had started repayment of the loans made, but more funds were needed to complete the project.

Chinese investment has become controversial in Sri Lanka, which is struggling with expensive external debt and where growth is expected to slump to its worst level since a contraction in 2001. Tourism, the country's third largest foreign currency earner and fastest growing sector, was also hit hard by Islamist

Lions of Islam

attack in April.

Sirisena's Lotus Tower allegation also comes ahead of a presidential election later this year.

Political sources close to Sirisena and Rajapaksa have said talks between the president's centre-left Sri Lanka Freedom Party (SLFP) and Rajapaksa's Sri Lanka Podujana Peramuna (SLPP) for a coalition deal have broken down.
Posted by: Fred || 09/18/2019 00:00 || Comments || Link || E-Mail|| [10794 views] Top|| File under:
Who's in the News
41
[untagged]
6
Govt of Iran
6
Islamic State
4
Taliban
4
Govt of Pakistan
3
Sublime Porte
3
Arab Spring
2
Govt of Syria
1
Govt of Iraq
1
Govt of Saudi Arabia
1
Moslem Colonists
1
al-Nusra
1
Muslim Brotherhood
1
Human Trafficking
1
Govt of Iran Proxies
Bookmark
E-Mail Me
The Classics
The O Club
Rantburg Store
The Bloids
The Never-ending Story
Thugburg
Gulf War I
The Way We Were
Bio
Merry-Go-Blog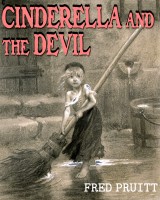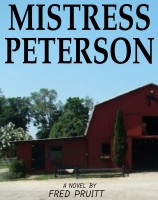 On Sale now!


A multi-volume chronology and reference guide set detailing three years of the Mexican Drug War between 2010 and 2012.

Rantburg.com and borderlandbeat.com correspondent and author Chris Covert presents his first non-fiction work detailing the drug and gang related violence in Mexico.

Chris gives us Mexican press dispatches of drug and gang war violence over three years, presented in a multi volume set intended to chronicle the death, violence and mayhem which has dominated Mexico for six years.
Click here for more information


Meet the Mods
In no particular order...


Steve White
Seafarious
tu3031
badanov
sherry
ryuge
GolfBravoUSMC
Bright Pebbles
trailing wife
Gloria
Fred
Besoeker
Glenmore
Frank G
3dc
Skidmark



Better than the average link...



Rantburg was assembled from recycled algorithms in the United States of America. No trees were destroyed in the production of this weblog. We did hurt some, though. Sorry.
3.235.180.193

Help keep the Burg running! Paypal: