Sirhan Sirhan stabbed at Southern California prison
Try harder!


[10News] Sirhan Sirhan,


...the Jerusalem-born, Christian Palestinian of Jordanian citizenship who showed his gratitude for growing up in the safety of the U.S. by killing a Kennedy for supporting Israel...

who was convicted for assassinating Robert F. Kennedy in 1968, was stabbed Friday in a South San Diego County prison.

Sources inside the Donovan Correctional Facility in Otay Mesa told TMZ Sirhan was attacked Friday afternoon in a prison yard.

Sirhan was taken to a hospital outside the prison for care, according to the TMZ source. He remains in stable condition.

Cal Fire confirmed to 10News a person stabbed Friday afternoon at the prison was taken to Scripps Mercy Hospital.

"The suspect in the attack has been identified, and has placed in the prison's Administrative Segregation Unit, pending an investigation," a California Department of Corrections and Rehabilitation official said in a statement.

Sirhan Sirhan shot and killed Kennedy during a presidential campaign rally in Los Angeles. He was immediately tackled by witnesses. Sirhan was convicted of first-degree murder in 1969 and initially sentenced to death. The sentenced was commuted to life in prison in 1972 when the California Supreme Court found that the death penalty constituted cruel and unusual punishment under the state constitution, according to the CDCR.


Rose Bird CA Supremes. She got ejected. Jerry Brown's first round of F-Ups


Sirhan has had 15 parole hearings and subsequent denials since he was incarcerated. He has claimed he does not remember shooting Kennedy, the Associated Press reported in 2016.
Posted by: Frank G || 08/31/2019 06:08 || Comments || Link || E-Mail|| [248 views] Top|| File under:
At least 10 people injured after shooting at Alabama high school football game, authorities say
[USA Today] At least 10 Youts people were injured Friday following a shooting at the end of a high school football game in Mobile, Alabama, authorities said.

Mobile Police Chief Lawrence Battiste said one person had a seizure after the incident at Ladd Peebles Stadium, a city-owned venue hosting a game between LeFlore High School and Williamson High School. 10 people in all were injured Friday night, including six people who were directly shot, Battiste said, according to the Associated Press.

The victims range in age from 15 to 18 years old, according to the police chief. Mobile Fire-Rescue spokesman Steven Millhouse says five patients were hospitalized in critical condition, but their injuries were non-life-threatening. The conditions of the others are unclear.

Police say that two people were detained for questioning, but have not confirmed if they are the shooting suspects, WKRG-TV reported.

In a news conference, Battiste cautioned people to be alert in public gatherings.

"It goes back to the idea that why are young people bringing this type of violence to public events?" Battiste said. "This is unacceptable for people to not to be able to come out and enjoy an event watching their children play at a football game and watching their children perform in the band."

Mobile County Public Schools called the shooting "sad" in a statement that referred questions to police.

Posted by: Besoeker || 08/31/2019 06:08 || Comments || Link || E-Mail|| [184 views] Top|| File under:
Woman tosses Molotov cocktail into Fla. Citizenship office
WASHINGTON (AP) ‐ A woman tossed a lit Molotov cocktail into the lobby of a U.S. Citizenship and Immigration Services office in Oakland Park, Florida. But no major injuries were reported, according to a report of the incident sent to administration officials and viewed by The Associated Press.

The woman walked into the office Friday afternoon and hurled a bottle filled with gasoline and a lit fuse. But the fuse disconnected from the bottle and didn't ignite, according to the report. Law enforcement officials believe she intended to cause harm but the incident wasn't related to other incidents where Homeland Security agencies were targeted.

The incident comes amid federal investigators' growing concerns about attacks on immigration agencies during a time of heightened emotion and scrutiny. The issue remains a political powder keg for both Democrats and Republicans as Trump continues to push for major changes on his signature issue and tries to energize his base by delivering on campaign promises.

A Homeland Security official condemned the attack and urged the public to express themselves peacefully and respectfully without trying to harm people. The official, who was not authorized to discuss an internal incident, spoke to the AP on condition of anonymity. The official said the attacks were unacceptable.

Citizenship and Immigration Services handles legal immigration, and the agency has been in the spotlight recently. It is run by Acting Director Ken Cuccinelli, a supporter of President Trump's hardline immigration policies who has presided over major recent changes that have prompted criticism from immigrant advocates.

One major change could deny green cards to many migrants who use Medicaid, food stamps, housing vouchers or other forms of public assistance. Cuccinelli also defended changes to a longstanding agreement that governs how children cared for in government custody and how long they can be detained.

It wasn't clear what prompted the woman to launch the bottle. Security officers handcuffed her and subdued her until she could be taken into custody by Federal Protective Service officers who arrested her. The report did not list her name or what criminal charges she faced.

No one was injured, though one person reported feeling ill from the smell of gasoline, and the offices were closed.

About two weeks ago in San Antonio, at least one vehicle pulled up to a building that houses offices for U.S. Immigration and Customs Enforcement and a gunman fired shots through a window, FBI officials said. No one was injured. Another building used by ICE was also fired on.

Posted by: Besoeker || 08/31/2019 00:00 || Comments || Link || E-Mail|| [247 views] Top|| File under:
Kate Steinle case: Appeals court overturns gun conviction of Jose Inez Garcia Zarate
[San Francisco Chronicle] A California court of appeal on Friday overturned the gun conviction against the undocumented immigrant acquitted by a San Francisco jury of murder in the shooting death of Kate Steinle on the city's Pier 14 in 2015.

The state's First District Court of Appeal reversed the November 2017 verdict that found Jose Inez Garcia Zarate guity of being a felon in possession of a firearm. Garcia Zarate, 46, was acquitted of homicide charges in the case that touched off a furor about immigration and sanctuary laws.
Posted by: Besoeker || 08/31/2019 00:00 || Comments || Link || E-Mail|| [292 views] Top|| File under:
When gymnast Simone Biles brother sez get out! You'd better saddle up
[Breitbart] The brother of Olympic gold medal gymnast Simone Biles was charged with murder Thursday in connection with a triple homicide that occurred on New Year's Eve in Cleveland, Ohio.

On Thursday, Cleveland police reported that Tevin Biles-Thomas, 24, had been arrested and charged with voluntary manslaughter, felonious assault and perjury, the New York Post reported.

According to an investigation, the shooting occurred at a party when members an uninvited group were asked to leave, and gunfire erupted.

Devaughn Gibson, 23, DelVaunte Johnson, 19, and Toshon Banks, 21, were shot multiple times and died at the scene. Two others were wounded but survived.


Whatever happened to names like Harold, Donald, and Peter ?


The four-time gold medal champion has not issued a statement about her brother's arrest.

Biles-Thomas is in custody in Liberty County, Georgia, awaiting a September 13 arraignment in Cleveland.


Home cooked meals are delivered three times per day, and BT has a dedicated widescreen and kliker.


"The investigators within the Cleveland Police Homicide Unit remained committed to securing an arrest in this tragic case," Cleveland Division of Police Chief Calvin Williams said in a statement. "We appreciate our partnership with the Cuyahoga County Prosecutor's Office and are confident that their efforts will bring justice for the families affected by this terrible incident."


Notice the Chief said "incident" not homicide or murder.




Their birth mother was lost to drugs. Simone was three and her brother was six when the four children were adopted by their grandparents, for what it's worth.
Update from the Daily Mail at 1:30 p.m. EDT:

Simone Biles' brother was on active duty in the Army when he was busted for triple murder after being forced to provide a cheek swab - as horrifying 911 audio reveals frantic caller telling authorities the victims are dead

Tevin M. Biles-Thomas, 24, was taken into custody at Fort Stewart in Georgia on Thursday over the New Year's Eve shooting at an Airbnb rental in Cleveland.

He was arrested after the local sheriff's office obtained a warrant to take a DNA cheek swab from Biles-Thomas following a request from authorities in Cleveland.

The results were then presented to a grand jury before an indictment was returned for him, WSAV3 reports.

He is charged with six counts of murder - three for directly causing another person's death and three for causing someone's death during the commission of a separate felony - three of voluntary manslaughter, five of felonious assault and a single count of perjury.

Biles-Thomas, who holds the rank of specialist, is a cannon crew member assigned to 3rd Infantry Division.

He joined the Army in 2014 and was deployed to Korea in 2018 as part of a rotational deployment.

Prosecutors say Biles-Thomas was part of an 'uninvited group' that attended a New Year's Eve house party above a pizza shop in Cleveland's Brooklyn Centre neighborhood.

A fight then broke out with guests and Biles-Thomas is accused of opening fire.

Authorities declined to elaborate on whether other gunmen were involved.

Biles-Thomas is the only person charged so far.

Biles and her brother were among several siblings raised by different relatives after their biological mother, who struggled with substance abuse, relinquished custody when they were young children.

The gymnast was eventually adopted along with her younger sister by their maternal grandfather.

Her brother went to high school in Cleveland.
Posted by: Besoeker || 08/31/2019 00:00 || Comments || Link || E-Mail|| [341 views] Top|| File under:
Man 'with no f--ks left' lights up cigarette during armed robbery
[NYPOST] A St. Louis man who's obviously seen a few things was caught on camera looking completely unphased as an armed thief held up the bar he was drinking in.

At one point, the man can be seen lighting up a cigarette ‐ keeping his cool the entire time and refusing to get up from his chair ‐ while the suspect points his heavily modified pistol at him. He even refuses to give up his cellphone when ordered by the crook.

"He just was very adamant about it like, 'I'm not playing your game,'" said bartender Dustin Krueger, who spoke to KMOV4 and other local outlets on Thursday.

Everyone else in the bar during the Wednesday night incident can be seen hitting the deck and looking scared for their lives as the robbery suspect waves his gun at them and takes their belongings. But not the bespectacled "badass," as some people were describing him on social media.

"This is incredible," wrote one person on Twitter. "Dude has no f‐ks left."

Another user said, "That dude has balls of steel or has nothing left to lose. Either way, ice flows in his veins."

According to reports, the suspect managed to get away with everyone else's possessions and some cash from the bar, but nothing belonging to the cigarette man. Many wondered if the guy was just too drunk to realize what was going down.

"We're hardcore (or numb or really like our drink) here in Mound City," tweeted one resident.

Some were comparing the man to Samuel L. Jackson's character in "Pulp Fiction," who also sits calmly through a stick-up.

"My hero," said one Twitter user.
Posted by: Fred || 08/31/2019 00:00 || Comments || Link || E-Mail|| [354 views] Top|| File under:
Britain
Boris Johnson's letter to the House of Commons
[VoltaireNetwork] Dear Colleague,

I hope that you had an enjoyable and productive summer recess, with the opportunity for some rest ahead of the return of the House.

I wanted to take this opportunity to update you on the Government's plans for its business in Parliament.

As you know, for some time parliamentary business has been sparse. The current session has lasted more than 340 days and needs to be brought to a close ‐ in almost 400 years only the 2010-12 session comes close, at 250 days. Bills have been introduced, which, while worthy in their own right, have at times seemed more about filling time in both the Commons and the Lords, while key Brexit legislation has been held back to ensure it could still be considered for carry-over into a second session. This cannot continue.

I therefore intend to bring forward a new bold and ambitious domestic legislative agenda for the renewal of our country after Brexit. There will be a significant Brexit legislative programme to get through but that should be no excuse for a lack of ambition!

We will help the NHS, fight violent crime, invest in infrastructure and science and cut the cost of living.

This morning I spoke to Her Majesty The Queen to request an end of the current parliamentary session in the second sitting week of September, before commencing the second session of this Parliament with a Queen's speech on Monday 14 October. A central feature of the legislative programme will be the Government's number one legislative priority, if a new deal is forthcoming at EU council, to introduce a Withdrawal Agreement Bill and move at pace to secure its passage before 31 October.

I fully recognise that the debate on the Queen's Speech will be an opportunity for Members of Parliament to express their view on this Government's legislative agenda and its approach to, and the result of, the European Council on 17-18 October. It is right that you should have the chance to do so, in a clear and unambiguous manner.

I also believe it is vitally important that the key votes associated with the Queen's Speech and any deal with the EU fall at a time when parliamentarians are best placed to judge the Government's programme. Parliament will have the opportunity to debate the Government's overall programme, and approach to Brexit, in the run up to EU Council, and then vote on this on 21 and 22 October, once we know the outcome of the Council. Should I succeed in agreeing a deal with the EU, Parliament will then have the opportunity to pass the Bill required for ratification of the deal ahead of 31 October.

Finally, I want to reiterate to colleagues that these weeks leading up to the European Council on 17/18 October are vitally important for the sake of my negotiations with the EU. Member States are watching what Parliament does with great interest and it is only by showing unity and resolve that we stand a chance of securing a new deal that can be passed by Parliament. In the meantime, the Government will take the responsible approach of continuing its preparations for leaving the EU, with or without a deal.

The Leader of the Commons will update the House in the normal fashion with regard to business for the final week. For now, I can confirm that on Monday 9 September both Houses will debate the motions on the first reports relating to the Northern Ireland (Executive Formation etc) Act 2019 (NIEFA). Following these debates we will begin preparation to end the Parliamentary session ahead of a Queen's Speech.

The Business Managers in both Houses will shortly engage with their opposite numbers, and MPs more widely, on plans for passing a deal should one be forthcoming. Decisions will also need to be taken about carrying over some of the bills currently before the House, and we will look to work constructively with the Opposition on this front. If agreement cannot be reached we will look to reintroduce the bills in the next session, and details on this will be set out in the Queen's Speech.

As always my door is open to all colleagues should you wish to discuss this or any other matter.

(signed) Boris Johnson
Posted by: Herb McCoy || 08/31/2019 00:00 || Comments || Link || E-Mail|| [160 views] Top|| File under:
U.S. Sanctions Two People, Three Companies Related To North Korea
[Jpost] The United States imposed sanctions on two individuals from Taiwan and three Chinese firms for activities tied to North Korea

...hereditary Communist monarchy distinguished by its truculence and periodic acts of violence. Distinguishing features include Songun (Army First) policy, which involves feeding the army before anyone but the Dear Leadership, and Juche, which is Kim Jong Il's personal interpretation of Marxism-Leninism, which he told everybody was brilliant. In 1950 the industrialized North invaded agrarian South Korea. Twenty-one countries of the United Nations eventually contributed to the UN force opposing the invasion, with the United States providing around 90% of the military personnel. Seventy years later the economic results are in and it doesn't look good for Juche...
, according to the U.S. Treasury.

It also sanctioned the Shang Yuan Bao ship flying under a Panama flag.
Posted by: trailing wife || 08/31/2019 07:51 || Comments || Link || E-Mail|| [136 views] Top|| File under: Commies
Economy
Pres. Trump presses GM to move 'back to America again'
[The Hill] President Trump on Friday suggested General Motors should start moving its manufacturing operations "back to America," echoing his calls to renew the U.S. auto industry.

"They moved major plants to China, BEFORE I CAME INTO OFFICE," Trump tweeted. "This was done despite the saving help given them by the USA. Now they should start moving back to America again?"


But thanks for the $49.5 Billion dollar loan from the U.S. Treasury.


GM told The Hill in an email that over the last 10 years, its employment has remained stable, noting that it has 46,000 active United Auto Workers employees, up slightly from 45,000 in 2011.

The company also noted its announcement of investments of more than $23 billion in its U.S. manufacturing operations in the last decade, across 11 states.

Trump has long advocated for manufacturing companies to remain or move to the U.S. and has criticized companies for moving their operations abroad.

The president slammed GM last year after the automaker announced plans to cut thousands of jobs in the U.S. and Canada.
Posted by: Besoeker || 08/31/2019 02:10 || Comments || Link || E-Mail|| [167 views] Top|| File under:
Who's in the News
25
[untagged]
4
Taliban
3
Govt of Iran
2
Commies
2
Human Trafficking
2
Narcos
2
Sublime Porte
1
Govt of Iran Proxies
1
Islamic State
1
Moslem Colonists
1
Govt of Syria
1
Hamas
1
Hezbollah
Bookmark
E-Mail Me
The Classics
The O Club
Rantburg Store
The Bloids
The Never-ending Story
Thugburg
Gulf War I
The Way We Were
Bio
Merry-Go-Blog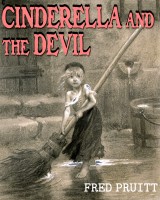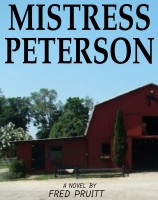 On Sale now!


A multi-volume chronology and reference guide set detailing three years of the Mexican Drug War between 2010 and 2012.

Rantburg.com and borderlandbeat.com correspondent and author Chris Covert presents his first non-fiction work detailing the drug and gang related violence in Mexico.

Chris gives us Mexican press dispatches of drug and gang war violence over three years, presented in a multi volume set intended to chronicle the death, violence and mayhem which has dominated Mexico for six years.
Click here for more information


Meet the Mods
In no particular order...


Steve White
Seafarious
Pappy
lotp
Scooter McGruder
john frum
tu3031
badanov
sherry
ryuge
GolfBravoUSMC
Bright Pebbles
trailing wife
Gloria
Fred
Besoeker
Glenmore
Frank G
3dc
Skidmark
Alaska Paul



Better than the average link...



Rantburg was assembled from recycled algorithms in the United States of America. No trees were destroyed in the production of this weblog. We did hurt some, though. Sorry.
3.235.85.115