-Signs, Portents, and the Weather-
With a Huge Punitive Damage Award, the Oberlin Verdict Becomes Even More Meaningful
[NATIONALREVIEW] First, while the facts of the case were egregious, they were not unique. In the Oberlin case, students accused the plaintiffs ‐ owners of Gibson's Food Market and Bakery ‐ of racism and racial profiling after police arrested three students for attempting to steal wine and then physically attacking an employee who tried to stop the theft. The students later pled guilty to multiple criminal counts.

Students immediately launched protests of the bakery and created and disseminated flyers declaring the bakery "a RACIST establishment with a LONG ACCOUNT of RACIAL PROFILING and DISCRIMINATION," and that a member of the Oberlin community "was assaulted" by its owner. These claims were false. The evidence at trial showed that employees and administrators helped publish and distribute the false flyer, including by disseminating it to the media. The college also suspended its business relationship with the bakery.

Anyone who's spent any time dealing with campus controversies knows that activist administrators often help, support, and even direct the activities of radical students. Some administrators seem to view campus activism as part of the educational process itself, a rite of passage that helps prepare them for a lifetime of political engagement. In my litigation days, I've seen multiple instances where administrators help activists formulate messages, plan protests, and provide university resources to favored activists.

When activists are engaged in constitutionally protected speech, there is absolutely no legal problem with this kind of university engagement. When, however, student activists are spreading outright lies and violating the law, university engagement becomes extraordinarily risky.
Stay Updated with NR Daily

Second, the size of the jury award will create a legal market for litigation. There's a relatively simple reason why campus free-speech codes proliferated well before there was a concerted legal counterattack ‐ money. It takes money to sue universities, and First Amendment cases simply don't yield eye-popping jury awards. It took the creation of large networks of nonprofit, pro-bono lawyers to turn the free-speech tide on campus.

Common-law torts are different. Plaintiffs can receive real compensation, and universities have deep pockets. In a radio interview yesterday, I compared the verdict to the kind of sound that causes prairie dogs to stand alert ‐ suddenly, lawyers are paying attention:

It is true that vexatious defamation suits can be used to punish lawful speakers, but many states have erected statutory guardrails to protect defendants against frivolous litigation. In addition, the First Amendment properly provides extremely robust protection for speech directed at public figures such as politicians, celebrities, and journalists. The fact remains, however, that outrage campaigns are often built on lies, and that when adults irresponsibly or maliciously spread those lies, the law has long provided a remedy.

Critics are already decrying the "chilling effect" of the Oberlin verdict. To the extent that the verdict causes activist administrators to pause and consider the underlying veracity and merit of the public campaigns they're asked to join, then this is one chilling effect that may well do some good.
Posted by: Fred || 06/17/2019 00:00 || Comments || Link || E-Mail|| [10793 views] Top|| File under:
Africa Subsaharan
Angry community castrates man who allegedly took part in gang rape of teen girls
[News24] A man has died after he was castrated, allegedly by an angry mob from Ivory Park, east of Johannesburg, on Saturday night.

According to Gauteng police spokesperson Colonel Lungelo Dlamini, the incident comes after two girls aged 14 and 18 were allegedly gang raped.

"Allegations are that two girls who were walking to Lindokuhle informal settlement were confronted by suspects armed with a knife and a firearm. The suspects then raped them repeatedly," said Dlamini.

He said police were also following leads to arrest two other suspects who managed to escape from the community members who tried to apprehend them at the scene of the alleged gang rape.
Posted by: Besoeker || 06/17/2019 05:35 || Comments || Link || E-Mail|| [10801 views] Top|| File under:
Armed gang kills at least 34 in northwest Nigeria, police say
Not War on Terror, as the article refers only to bandits rather than Boko Haram, Boko Haram-linked Fulani herders, or the Shia troublemakers led by a former Sunni Al Qaeda ally who got religion. It seems that up in the Muslim part of Nigeria they all are doing their very best to reduce surplus population using any excuse that comes to hand.

[AlAhram] An armed gang killed at least 34 people in attacks on villages in northwest Nigeria, police said on Sunday, part of a wave of violence the government has blamed on

bandidos

.

Hundreds of people have died in the northwest region this year, adding to security problems in a country already struggling with Islamist insurgencies in the northeast and a brutal conflict between farmers and herders in central states.

The armed gang came to unprotected villages in the northwestern state of Zamfara on Friday night, killing 34 people, said Muhammed Shehu, police

front man

for the state.

People from the village told

Rooters

the attackers escaped.

"We heard gunshots and saw people running for shelter, chased by men on cycle of violence
s," said Shehu Shinkafi.

"We immediately took cover in a house nearby, and after the

bandidos

were done with their killing spree they moved to a nearby village," he said, adding he counted 12 bodies in his village alone.

The gang left without any resistance as there were no security agents in the area, and it was only after the massacre that police arrived hours later, Shinkafi and two other witnesses said.


Posted by: trailing wife || 06/17/2019 00:00 || Comments || Link || E-Mail|| [10796 views] Top|| File under:
Bangladesh
Bangladesh arrests policeman over sharing of harassment complaint
[Al Jazeera] Bangladeshi authorities have arrested a senior policeman accused of sharing on social media the recording of an official complaint of sexual harassment made by a teenage girl who was later burned to death.

Moazzem Hossain, who is suspended from duty, had been in hiding since late May, when the Cyber Tribunal court warrant was issued against him over sharing the complaint by Nusrat Jahan Rafi.

A police

front man

said on Sunday he had been arrested after a tip-off and "will be soon produced to the court", where he will face charges of violating digital security laws.

The killing of Rafi in April sparked protests across the South Asian nation, with the prime minister promising to prosecute all those involved.

At least 16 people - including the teacher - have been charged in connection with the killing and could face the death penalty

if convicted.

Rafi was lured to the rooftop of an Islamic seminary she attended where her attackers asked her to withdraw a sexual harassment complaint filed with police against the head teacher.

When she refused, she was doused in kerosene and set on fire. Rafi suffered burns to 80 percent of her body and died five days later, her death highlighted an alarming rise in sexual harassment cases in Bangladesh.

She recorded a video before her death, repeating her allegations against the teacher.

An investigation by authorities later found Moazzem Hossain, the police chief of the town where Rafi was killed, had not properly dealt with the complaint the teenager made.

Rafi went to the police in late March to make allegations of sexual harassment against the head teacher. A leaked video showed Hossain registering her complaint, but dismissing it as "not a big deal".

Hossain was accused of illegally filming the video, which was later circulated on social media platforms.

Prime Minister the loathesome Sheikh Hasina
...Bangla dynastic politician and current Prime Minister of Bangladesh. She has been the President of the Bangla Awami League since the Lower Paleolithic. She is the eldest of five children of Sheikh Mujibur Rahman, the founding father of Bangla. Her party defeated the BNP-led Four-Party Alliance in the 2008 parliamentary elections. She has once before held the office, from 1996 to 2001, when she was defeated in a landslide. She and the head of the BNP, Khaleda Zia show such blind animosity toward each other that they are known as the Battling Begums...
met Rafi's family and assured that her killers would be punished.
Posted by: Fred || 06/17/2019 00:00 || Comments || Link || E-Mail|| [10794 views] Top|| File under:
Europe
France begins trial of compulsory civic service for teens
[France24] Nearly two decades after France phased out conscription for men, some 2,000 teenagers on Sunday began a pilot programme for a new national civic service, a pet project of French President Emmanuel Macron.

For a fortnight, the 15- and 16-year-olds will leave home for training in first aid and other basic skills, followed later by another two weeks of volunteering.

Macron caused surprise on the campaign trail in 2017 by promising to introduce a month-long compulsory national service, saying he wanted to give girls and boys "a direct experience of military life".

The proposal got a cool response from the army, which baulked at the prospect of having to put millions of teens through their paces, prompting the government to come back with proposals for a compulsory civic service instead.

Some 2,000 youngsters, including 50 disabled teens, were chosen out of 4,000 volunteers for the first part of the trial, which started Sunday at boarding schools, holiday villages and university campuses around the country.

The group includes high school students, drop-outs, apprentices and vocational school trainees.

Each volunteer will leave home for another region for the two weeks, during which time they will be required to wear navy uniforms and sing the "Marseillaise", France's national anthem, every morning.

Described as an "integration phase", teens will be taught first aid, map reading, emergency response for different scenarios and other skills.

Imbued with a military ethos, the national service centres, managed by a "chief of brigade", will each feature five houses of 10 young people, Gabriel Attal, secretary of state to the minister of national education told Le Parisien. Although each house will have an adult supervisor, the teens will be responsible for dividing up tasks and taking care of the houses.
Posted by: Besoeker || 06/17/2019 05:03 || Comments || Link || E-Mail|| [10795 views] Top|| File under:
India-Pakistan
Houdini trick takes unexpected twist - river claims shackled magician
[BBC] An Indian magician, who attempted to recreate Harry Houdini's famed trick by jumping shackled into a river, is feared dead.

Chanchal Lahiri was meant to escape and swim to safety but did not emerge from the Hooghly river in West Bengal state.

Spectators who had gathered to watch him take the plunge on Sunday informed the police, who say they are searching for him.

Mr Lahiri, also known as Mandrake, was lowered into the river from a boat.

He was shackled with six locks and a chain as spectators on two boats watched him. Several people had also gathered by the shore and some stood on the landmark Howrah Bridge in Kolkata (formerly Calcutta).

Police and a team of divers canvassed the area but as of Sunday evening local time, they had been unable to find the magician. One officer told the Hindustan Times newspaper that Mr Lahiri could not be declared dead until the body was found.

Jayant Shaw, a photographer with a local newspaper, witnessed Mr Lahiri attempting the trick. He told the BBC that he spoke to him before the magician started his act.
Posted by: Besoeker || 06/17/2019 04:45 || Comments || Link || E-Mail|| [10793 views] Top|| File under:
Israel-Palestine-Jordan
Israel PM's wife convicted of misusing public funds
Like Trump in the U.S., the Israeli deep state loathes Bibi Netanyahu, and has been hounding him and his wife through the courts on numerous pretexts for years. I think this is the first one that was not eventually thrown out as nonsense. See the Jerusalem Post article for what some would like to see as sordid details.

[DAWN] An Israeli court Sunday convicted the wife of Prime Minister Benjamin Netanyahu of fraudulently using state funds for meals, under a plea bargain which dropped more severe charges.

While the ruling cut short a high-profile trial, the Netanyahu family's legal woes are far from over: the veteran premier himself faces possible indictment for bribery, fraud and breach of trust in the coming months.

In a deal approved by judge Avital Chen at Jerusalem magistrates' court, Sara Netanyahu was found guilty of using the errors of government accounting staff to bypass spending restrictions.

She was fined 10,000 shekels ($2,800) and ordered to reimburse the state a further 45,000 shekels.

Sara Netanyahu - How Did Seven Cases Turn Into A Mere Nis 55,000 Fine?

[Jpost] There were so many "gates:" Bottlegate, Furniture Gate, the Father Homecare Affair, Electrician Gate ‐ and the list goes on.

How on earth did those seven potential cases against Sara Netanyahu get reduced to a conviction for a crime that barely sounds like a crime ‐ exploiting someone else's mistaken misuse of state funds ‐ and a meager NIS 55,000?

As with many misunderstandings about the cases against the Netanyahu family ‐ misunderstandings both on the Right and the Left ‐ much of the answer comes from separating the law from politics.

From a political perspective, every one of the affairs had the stench of an empress and her husband, the emperor, who are so used to being in office and for so long, that she or they start to feel entitled and start dropping barriers between their money/needs and the state's money/needs.

"Bottlegate" was maybe the worst example of this.

It referred to allegations that Sara Netanyahu may have improperly turned in deposit bottles in exchange for NIS 4,000 cash, though the bottles were bought with state funds.

Using state funds to buy bottles and then turning them in to make a profit is about as cheap as you can get, and just comes off horribly politically.

But already back in 2015, The Jerusalem Post had surveyed a range of experts, none of whom believed Bottlegate could possibly carry criminal charges ‐ because Jacob Weinroth, who was part of Netanyahu's legal team until his death in 2018, was the first to raise the defense that it can be irrelevant who bought the bottles, since both the bottle buyer and the collector who turns them in are legally entitled to receipt of funds.

Meaning Netanyahu was due the money since she "collected" the bottles.

Shmuel Saadia, a lawyer, author and expert in criminal law dealing with public officials, said that, "there is no obligation for individuals to return" the bottles in the first place, so there can be no crime related to who or how they are returned.

In the worst case scenario, he said that even if someone made "an absurd interpretation" of the law to try to ensnare Netanyahu, she could claim to have "made a good-faith mistake."

And Bottlegate was only over NIS 4,000, which would never had led to an indictment because the amount was so small.

"Furniture Gate" refers to accusations of purchasing furniture with state funds for the prime minister's private residence in Caesarea.

According to the allegations, the furniture was nominally purchased for the official public residence, but then Mrs. Netanyahu moved the new items to the couple's private Caesarea residence, while replacing them at the public residence with older ones.

Eventually, all or most of the furniture was returned, and the details of what was moved when ‐ and to what extent she knew that this was illegal as opposed to merely being tacky ‐ made the case very blurry.

In the "Father Homecare Affair," Netanyahu allegedly misused state funds to cover homecare for her father.

Once again, the amounts at stake were tiny, the circumstances were confusing ‐ and who really wanted to prosecute her for taking care of her father, who died not long after the homecare he was given?

At the end of the day, the only case which Attorney-General Avichai Mandelblit believed met the high standard of being able to convict her beyond a reasonable doubt was the "Prepared Food Affair."

There, NIS 359,000 was at stake and Netanyahu had allegedly ordered other senior and junior prime minister's office officials to falsify documents to cover-up the misuses of state funds.

There was significant documentary evidence, and Netanyahu could be portrayed as poisoning the public servants around her.

So how come the state did not go the distance and get a much larger fine and a conviction for fraud?

First, NIS 55,000 is not the only relevant number. There is also NIS 175,000 that the state can still sue her for in civil court as part of the plea deal.

In civil court, the standard of proof is much lower. That means that if the number is down to NIS 175,000, then the NIS 359,000 was inflated ‐ and that in criminal court, the real number the state could prove would probably have been somewhere between NIS 175,000 and NIS 55,000.

What was the state's problem in terms of evidence?

Many of the documents related to state functions where foreign visitors were hosted. While Netanyahu may have broken a regulation by using both the Prime Minister's Office chef and ordering prepared food, if the beneficiaries were foreign dignitaries, that is hardly criminal.

And there was Meni Naftali, her house manager for part of the time period she was accused of fraud.

Naftali was a key witness for the state and this was a problem, because he was an unstable witness who had admitted that he himself abused state funds.

So Netanyahu could drop at least some of the abuse of state funds on him.

State witnesses are often problematic, because they are often involved in the crime, which is why they are able to reveal the crime's details.

But there are state witnesses who can be relied on to keep their story straight and stay on message in court, and Naftali was not one of those.

Once the NIS 175,000 was reduced further and the defense did its best to present a narrative of Netanyahu being confused about what was hers and what was the state's, the chances were that she would not be getting jail time. As it was, Jerusalem Magistrate's Court president Avital Chen bizarrely split the NIS 55,000 into 11 payments, showing that he had sympathy for her position.

If she was not getting jail time, what was the point of a long, expensive and hold-no-prisoners trial? Just to get a fine that would still fall far short of NIS 175,000 ‐ when that money could be gone after in civil court?

So the prosecution's only option was to deal.

With a defendant like Sara Netanyahu, who took four years to even admit to the lowest of crimes, the deal the state ended up getting really might be the best it could have gotten.
Posted by: Fred || 06/17/2019 00:00 || Comments || Link || E-Mail|| [10793 views] Top|| File under:
Science & Technology
King of the PCC's – SIG's MPX (New Model Review)
[Guns America Digest] The Sig MPX made a significant splash in the Pistol Caliber Carbine (PCC) competition world when it was first released in 2015. Several top shooters adopted it over the 9mm AR-15 conversions and dedicated AR platform guns being used. Both the AR style guns and the MPX were tweaked and upgraded by the shooters to gain an edge in the Practical Shooting arena where performance is measured down to the hundredth of a second.
Posted by: Besoeker || 06/17/2019 04:34 || Comments || Link || E-Mail|| [10796 views] Top|| File under:
Home Front: Culture Wars
Florida Governor Signs Anti-Sanctuary City Bill Into Law
[Free Beacon] In an aggressive attempt to enforce immigration law, Florida governor Ron DeSantis signed a bill into law banning sanctuary cities in the state. The law requires state agencies and law enforcement entities to support federal law enforcement when addressing illegal immigration in the state.

Sanctuary cities restrict cooperation with federal immigration enforcement, meaning that they can serve as safe havens for illegal immigrants looking to avoid deportation. Over the course of his tenure, the Trump administration has targeted sanctuary cities with funding cuts for refusing to work with federal agencies such as Immigration Customs and Enforcement.

There are currently no sanctuary cities in Florida, meaning the law bans any future defiance of federal immigration law from Florida's municipalities.

The law was one of the Republican governor's major campaign promises, the Miami Herald reported. It will go into effect in October.

State Sen. David Simmons (R.), co-sponsor of the law, addressed concerns that the law would damage relations between illegal immigrants and law enforcement, according to Spectrum News 13. He stressed that the legislation only pertains to cooperation with the federal government after an individual has been arrested for a crime.
Posted by: Besoeker || 06/17/2019 05:47 || Comments || Link || E-Mail|| [10794 views] Top|| File under:
Rachel Dolezal comes out as bisexual during Pride Month
"Pay attention to meeee!"
[Washington Examiner] The woman who pretended to be black while heading an NAACP chapter marked Pride Month by coming out as bisexual Sunday.


So now she identifies as bisexual?


"I am in absolutely no rush to explore a new relationship, but it still matters to stay visible. I am bisexual," Rachel Dolezal tweeted, telling people her first kiss was with a woman, though she had also been married to a man.
(I bolded the operative statement here)
Dolezal insisted she is not confused and not "almost" gay and encouraged people not to "ignore or delegitimize the 'B' In LGBTI...It's a real identity."

Posted by: Besoeker || 06/17/2019 04:53 || Comments || Link || E-Mail|| [10793 views] Top|| File under:
Who's in the News
24
[untagged]
6
Taliban
6
al-Shabaab (AQ)
5
Govt of Iran
3
Islamic State
3
Arab Spring
2
Hamas
2
Govt of Pakistan
2
Govt of Iran Proxies
1
Hezbollah
1
Sublime Porte
1
Govt of Iraq
1
Commies
1
al-Nusra
1
Houthis
1
Govt of Syria
1
Muslim Brotherhood
Bookmark
E-Mail Me
The Classics
The O Club
Rantburg Store
The Bloids
The Never-ending Story
Thugburg
Gulf War I
The Way We Were
Bio
Merry-Go-Blog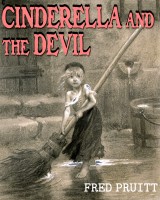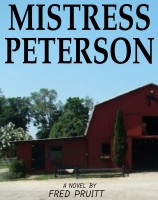 On Sale now!


A multi-volume chronology and reference guide set detailing three years of the Mexican Drug War between 2010 and 2012.

Rantburg.com and borderlandbeat.com correspondent and author Chris Covert presents his first non-fiction work detailing the drug and gang related violence in Mexico.

Chris gives us Mexican press dispatches of drug and gang war violence over three years, presented in a multi volume set intended to chronicle the death, violence and mayhem which has dominated Mexico for six years.
Click here for more information


Meet the Mods
In no particular order...


Steve White
Seafarious
tu3031
badanov
sherry
ryuge
GolfBravoUSMC
Bright Pebbles
trailing wife
Gloria
Fred
Besoeker
Glenmore
Frank G
3dc
Skidmark



Better than the average link...



Rantburg was assembled from recycled algorithms in the United States of America. No trees were destroyed in the production of this weblog. We did hurt some, though. Sorry.
3.235.180.193

Help keep the Burg running! Paypal: