-Lurid Crime Tales-
Teacher beats up student who owed him money for weed
[NYPOST] A Bronx charter-school teacher recruited a student to help him score $4,000 worth of marijuana ‐ and he beat the teen senseless when he found out the kid pocketed the cash, police sources said Friday.

Kevin Pope, 48, also stole the teen's iPhone and wallet and threatened to sexually assault his mother if he didn't get his money back, the sources said.

"I will kill you if I don't get my money!" Pope allegedly told the student after pummeling him. "I want my money in a month!"

Pope, a science teacher at the John V. Lindsay Wildcat Academy in Hunts Point, was arrested at the school Friday morning and charged with assault and robbery in the attack a day earlier.


Pope had asked students around the school back in June if they knew a

drug pusher

‐ and they put him in touch with the teen, who promised he could score a large stash of drugs from his contact in Manhattan, sources said.

Pope gave the kid $4,000 for the hefty purchase, the sources said.

The unidentified teen told cops he met the dealer near Central Park but was told that the quantity of drugs he was seeking would cost $7,000, sources said.

The student then blew off the transaction and spent the money, according to the sources.

Three months later, shortly after the start of the new school year, Pope found the teen about two blocks away from the Lafayette Avenue building and demanded that the money be returned, sources said.

When the student said it was gone, Pope allegedly socked him in the face multiple times and took his iPhone 6, gold chain and wallet containing the boy's school ID and two MetroCards.

A source said that Pope "threatened to have him beat up again and have his mother sexually ­assaulted."


The student needed three surgical staples to close gashes in the back of his head, sources said.

Sources said the incident is on surveillance video.

The student attends Pope's school, but it's unclear if the teen was in that teacher's class.

A Department of Education spokeswoman directed all questions to the charter school, which declined to comment.

Pope was awaiting arraignment at Bronx Criminal Court on Friday night.
Posted by: Fred || 06/11/2019 00:00 || Comments || Link || E-Mail|| [6469 views] Top|| File under: Narcos
-Short Attention Span Theater-
Former Trump chief of staff Reince Priebus officially joins Navy
[The Hill] Former White House chief of staff Reince Priebus on Monday officially joined the U.S. Navy following a commissioning ceremony led by Vice President Pence.

Priebus, 47, was commissioned as an ensign, the junior rank in the Navy, following a months-long application process. Several lawmakers and fellow Wisconsinites attended the ceremony and shared photos after its conclusion.

"It was an honor and privilege to attend @Reince's naval commissioning ceremony this morning. Congratulations and thank you for your service Ensign Priebus!!!" Sen. Ron Johnson (R-Wis.) tweeted.

Rep. Bryan Steil (R-Wis.) also attended.
Posted by: Besoeker || 06/11/2019 05:45 || Comments || Link || E-Mail|| [6493 views] Top|| File under:
Afghanistan
Officials report 16.8 percent increase in onion harvest in Helmand
[KhaamaPress] Local officials in southern Helmand


...an Afghan province populated mostly by Pashtuns, adjacent to Injun country in Pak Balochistan...


province have reported a 16.8 percent increase in onion harvest in this province.

Zalmay Alko, the director of Helmand Agriculture said the onion harvest has increased by 16.8 percent as compared to last year.

The Provincial Agriculture Directorate data shows that the farmers have cultivated around 1,260 hectares of land with various types of onions.

In the meantime, Mr. Alko said that the onion harvest per hectare of land reaches to almost 40 tons which shows an increase of almost 17 percent as compared to last year.

Mr. Alko further added that the farmers are exporting around 35 tons of onions to other provinces every week.

The Helmand Agriculture Directorate has stepped up efforts to support the local farmers in a bid to promote the cultivation of vegetables and other legal agricultural crops.
Posted by: trailing wife || 06/11/2019 00:00 || Comments || Link || E-Mail|| [6469 views] Top|| File under:
China-Japan-Koreas
Kim Jong Un's half brother was reportedly a CIA source
[Market Watch] WASHINGTON ‐ Kim Jong Nam, the slain half brother of North Korea's leader, was an informant for the Central Intelligence Agency who met on several occasions with agency operatives, a person knowledgeable about the matter said.

"There was a nexus" between the U.S. spy agency and Kim, the person said.

Kim, the half brother of North Korean leader Kim Jong Un, was killed in Kuala Lumpur International Airport in Malaysia in February 2017, when two women smeared his face with the nerve agent VX. U.S. and South Korean officials have blamed the attack on North Korea, which it denies.

Many details of Kim's relationship with the CIA remain unclear. Several former U.S. officials said the half brother, who had lived outside of North Korea for many years and had no known power base in Pyongyang, was unlikely to be able to provide details of the secretive country's inner workings.

They also said Kim ‐ who resided mainly in the Chinese enclave of Macau ‐ was almost certainly in contact with security services of other countries, particularly China's. The CIA declined to comment. Chinese officials didn't respond to a request for comment. The fact that the CIA held meetings with the North Korean leader's exiled half brother illustrates the lengths U.S. intelligence will go to gather information about the hermetic country.

An expanded version of this report appears on WSJ.com.
Posted by: Besoeker || 06/11/2019 06:24 || Comments || Link || E-Mail|| [6474 views] Top|| File under:
Clashes outside Hong Kong parliament as 'over 1 million' march against extradition bill (VIDEOS)
[RT] Hong Kong police used batons and pepper spray as they clashed with crowds of protesters outside the city's parliament. Hundreds of thousands filled the city's streets to oppose a bill allowing extradition to mainland China.

Hundreds of protesters stormed police barricades on Sunday night while trying to force themselves into the city's parliament building, local media reported. The officers, in full riot gear, pushed the crowd away using batons and pepper spray.

Clashes were also reported along the Admiralty section of the city's business district where the parliament is based.

The violence occurred after nearly 10 hours of massive peaceful protests against the controversial extradition bill. The organizers estimate that over a million people marched down Hennessy Road in central Hong Kong, denouncing the proposed legislation.
Posted by: Besoeker || 06/11/2019 06:01 || Comments || Link || E-Mail|| [6516 views] Top|| File under: Commies
Wall Street Journal: N. Korean leader's slain half-brother was a CIA informant
[Jpost] Kim Jong Nam, the half-brother of
North Korean leader Kim Pudge Jong-un


...the overweight, pouty-looking hereditary potentate of North Korea. Pudge appears to believe in his own divinity, but has yet to produce any loaves and fishes, so his subjects remain malnourished...


who was killed in Malaysia in 2017, had been an informant for the U.S. Central Intelligence Agency, the Wall Street Journal reported on Monday.

The Journal cited an unnamed "person knowledgeable about the matter" for the report, and said many details of Kim Jong Nam's relationship with the CIA remained unclear.



Rooters

could not independently confirm the story. The CIA declined to comment.

The Journal quoted the person as saying "There was a nexus" between the CIA and Kim Jong Nam.

"Several former U.S. officials said the half brother, who had lived outside of North Korea for many years and had no known power base in Pyongyang, was unlikely to be able to provide details of the secretive country's inner workings," the Journal said.

The former officials also said Kim Jong Nam had been almost certainly in contact with security services of other countries, particularly China's, the Journal said.

Kim Jong Nam's role as a CIA informant is mentioned in a new book about Kim Jong-un, "The Great Successor," by Washington Post

news hound

Anna Fifield that is due to be published on Tuesday. Fifield says Kim Jong Nam usually met his handlers in Singapore and Malaysia, citing a source with knowledge of the intelligence.

The book says that security camera footage from Kim Jong Nam's last trip to Malaysia showed him in a hotel elevator with an Asian-looking man who was reported to be a U.S. intelligence agent. It said Ki's backpack contained $120,000 in cash, which could have been payment for intelligence-related activities, or earnings from his casino businesses.

South Korean and U.S. officials have said the North Korean authorities had ordered the

liquidation

of Kim Jong Nam, who had been critical of his family's dynastic rule. Pyongyang has denied the allegation.

Two women were charged with poisoning Kim Jong Nam by smearing his face with liquid VX, a banned chemical weapon, at Kuala Lumpur airport in February 2017. Malaysia released Doan Thi Huong, who is Vietnamese, in May, and Indonesian Siti Aisyah in March.

According to the Journal, the person said Kim Jong Nam had traveled to Malaysia in February 2017 to meet his CIA contact, although that may not have been the sole purpose of the trip.

U.S. President Donald Trump


...New York real estate developer, described by Dems as illiterate, racist, misogynistic, and what ever other unpleasant descriptions they can think of, elected by the rest of us as 45th President of the United States...


and Kim Jong-un have met twice, in Hanoi in February and Singapore last June, seeming to build personal goodwill but failing to agree on a deal to lift U.S. sanctions in exchange for North Korea abandoning its nuclear and missile programs.
Posted by: trailing wife || 06/11/2019 00:00 || Comments || Link || E-Mail|| [6473 views] Top|| File under: Commies
The Grand Turk
Turkish pilots grounded from F-35 training as Ankara refuses to ditch S-400 – Pentagon
[RT] Turkish pilots have been banned from training on F-35s at Luke Air Force Base in Arizona, the Pentagon confirmed, as Washington steps up pressure on Ankara to force it out of S-400 air defense deal with Russia.

"The department is aware that the Turkish pilots ... are not flying," Pentagon spokesman, Air Force Lieutenant Colonel Mike Andrews, told Reuters.

Four Turkish pilots and 47 personnel were undergoing training at the facility in Arizona, where they were instructed by the US Air Force on how to maintain the fifth-generation jets ‐ four of which have already been ceremonially transferred to Turkey, without leaving the US soil though. Turkey planned to deploy the first batch of fighters by November, alongside the Russian S-400 air defense systems that are due for delivery in summer.
Posted by: Besoeker || 06/11/2019 05:57 || Comments || Link || E-Mail|| [6470 views] Top|| File under: Sublime Porte
Home Front: Culture Wars
Abortion-supporters throw urine, harass pro-lifers at Massachusetts March for Life
[Life Site] June 10, 2019 (Live Action News) ‐ Seven pro-abortion protestors were arrested on Sunday during the annual Massachusetts March for Life on Boston Common after abortion advocates clashed with pro-life activists.

According to the Boston Police Department, more than 600 pro-lifers attended the March ‐ a record number. The Boston Globe reports that they were playing music and listening to speakers as pro-abortion protestors interfered with them. C.J. Williams, the community engagement director for Massachusetts Citizens for Life, told the Boston Herald that two pro-abortion men pushed her and shouted expletives at a group of about 25 pro-lifers as they walked up the street. She also said that an abortion supporter threw urine and a slushie on one of the pro-life speakers.

"One of our speakers... who is Black and gay, was assaulted by the other side and had urine thrown on him," Williams said. "It got a little bit hectic there; it was not the dialogue I'd hoped for."

The theme for this year's March was "Love in Action," and though the pro-lifers struggled to be heard over the pro-abortion shouts of "pro-life, that's a lie, you don't care if women die," the pro-life speakers shared stories of love and hope that happen when women are able to choose life.

Pro-choice protestors in attendance included members of Boston Feminists for Liberation, who assumed the pro-lifers were holding the rally "to celebrate" the new "heartbeat bills" in states including Georgia, Alabama, and Missouri. In reality, the March is an annual event, and this particular year, pro-lifers were aiming to raise awareness of the concerns they have regarding extreme anti-life bills in Massachusetts. They had hoped to have an "open dialogue" with pro-choicers but that turned out to have been impossible this time.
Posted by: Besoeker || 06/11/2019 00:15 || Comments || Link || E-Mail|| [6484 views] Top|| File under:
Government
Pentagon Gets 8.8% Discount In $34 Billion F-35 Jet Deal
[Jpost] The U.S. Department of Defense has a "handshake" agreement with Lockheed Martin Co to cut 8.8 percent from the price of its latest order of F-35A fighter jet, shaving a year from the time frame in which each aircraft will cost less than $80 million, a Pentagon official said on Monday.

The Pentagon said over three years the agreement will be worth $34 billion for 478 F-35 fighter jets. It is preliminary and a final deal is expected to be sealed in August for the 12th batch of jets, one of the most expensive aircraft ever produced.

The preliminary agreement details the first year, and lays out agreed upon options for two additional years. The options are there because purchases cannot officially be made until the U.S. Congress approves an annual budget for those years.

The F-35 program has long aimed at growing the fleet to more than 3,000 jets and bringing the unit price of the F-35A below $80 million through efficiencies gained by ordering larger quantifies.

"I am proud to state that this agreement has achieved an estimated 8.8% savings from Lot 11 to Lot 12 F-35A's, and an estimated average of 15%" reduction across all variants from Lot 11 to Lot 14, Lord said in the statement. That savings exceeded expectations in a RAND Corp study.

While being a major part of Lockheed's revenue, the F-35 has recently been holding competitions to find less expensive subcontractors to help control costs.

The new pricing could encourage more foreign customers to join the F-35 program.


"Not so fast, there, Turkey"


Lockheed executives have said that any country with an F-16 jet, the predecessor to the F-35, is a potential customer. This could put the market size at about 4000 jets, Lockheed CEO Marillyn Hewson recently told an investor conference.

Vice Admiral Mathias Winter, the head of the Pentagon's F-35 office, has testified to Congress, that "future potential foreign military sales customers include Singapore, Greece, Romania, Spain and Poland."

Foreign military sales like those of the F-35 are considered government-to-government deals where the Pentagon acts as an intermediary between the defense contractor and a foreign government.

Other U.S. allies have been eyeing a purchase of the stealthy jet including Finland, Switzerland

...home of the Helvetians, famous for cheese, watches, yodeling, and William Tell...
and the United Arab Emirates.
Posted by: trailing wife || 06/11/2019 00:00 || Comments || Link || E-Mail|| [6552 views] Top|| File under:
Who's in the News
27
[untagged]
6
Taliban
6
Islamic State
5
Sublime Porte
4
Govt of Iran
3
Commies
3
Houthis
2
Moslem Colonists
2
Fulani Herdsmen (Boko Haram)
2
Hezbollah
2
al-Nusra
1
Muslim Brotherhood
1
Narcos
1
Salafists
1
Tablighi Jamaat
1
Govt of Iraq
1
Govt of Iran Proxies
1
Hamas
1
Haqqani Network
1
al-Qaeda
Bookmark
E-Mail Me
The Classics
The O Club
Rantburg Store
The Bloids
The Never-ending Story
Thugburg
Gulf War I
The Way We Were
Bio
Merry-Go-Blog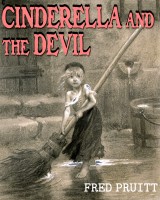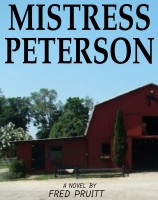 On Sale now!


A multi-volume chronology and reference guide set detailing three years of the Mexican Drug War between 2010 and 2012.

Rantburg.com and borderlandbeat.com correspondent and author Chris Covert presents his first non-fiction work detailing the drug and gang related violence in Mexico.

Chris gives us Mexican press dispatches of drug and gang war violence over three years, presented in a multi volume set intended to chronicle the death, violence and mayhem which has dominated Mexico for six years.
Click here for more information


Meet the Mods
In no particular order...


Steve White
Seafarious
Pappy
lotp
Scooter McGruder
john frum
tu3031
badanov
sherry
ryuge
GolfBravoUSMC
Bright Pebbles
trailing wife
Gloria
Fred
Besoeker
Glenmore
Frank G
3dc
Skidmark
Alaska Paul



Better than the average link...



Rantburg was assembled from recycled algorithms in the United States of America. No trees were destroyed in the production of this weblog. We did hurt some, though. Sorry.
3.235.140.84

Help keep the Burg running! Paypal: