-Lurid Crime Tales-
DoD bought phony military gear made in China, including counter-night vision clothing that didn't actually work
[Military Times] The U.S. military, government agencies and other purchasers bought more than $20 million worth of Chinese-made counterfeit goods designed to look like domestically produced gear from a company that defrauded the government and helped to orchestrate the counterfeiting process between January 2013 and October 2018, Justice Department officials said last week.

The counterfeit gear included 200 specialized parkas designed to counter night vision goggles that would have been used by U.S. Air Force personnel stationed in Afghanistan.

But the Multicam APECS Parkas sold to an unnamed U.S. Air Force base supply center didn't actually do that, which could have put troops' lives at risk.

Those types of parkas use a near-infrared technology woven into the fabric that is designed to make the wearer more difficult for enemy forces to detect with equipment such as night-vision goggles, justice officials said. The counterfeit versions, however, lacked the near-infrared technology, unbeknownst to the wearer.

The sales were in violation of the Berry Amendment and the Trade Agreements Act, which require goods sold to the military and certain government buyers to be manufactured in either the United States or select countries.

China is not one of those countries, justice officials said.
Posted by: Besoeker || 06/01/2019 03:58 || Comments || Link || E-Mail|| [6492 views] Top|| File under: Commies
Police: Multiple people hurt in Virginia Beach shooting (12 dead)
VIRGINIA BEACH, Va. (AP) ‐ A shooter wounded "multiple" people at a municipal center in Virginia Beach on Friday, according to police, who said they had taken a suspect into custody and believed the person was acting alone.

Police tweeted that there were "multiple injuries," but did not elaborate on the exact number or extent. Sentara Healthcare tweeted that five patients were being treated at Sentara Virginia Beach General Hospital and a sixth was being transferred to the Trauma Center at Sentara Norfolk General Hospital.

Christina Pullen, a spokeswoman for the FBI in Norfolk, said the bureau is responding to assist Virginia Beach police. She did not have specifics on how many people were hurt.

A police spokesman told The Virginian-Pilot that the shooter opened fire in Building 2 of the municipal center, which is adjacent to City Hall. The building houses the city's public works, public utilities and planning departments, according to City Councilwoman Barbara Henley, who arrived at City Hall building about 4 p.m. Friday when she saw a crowd of people standing outside.

"Somebody told me there had been a shooting and they were told to leave. Afterward, I heard a loud male voice say, 'Get down!' so I did," Henley told The Associated Press.

"When the person said to get down, then everybody dispersed pretty quickly," she said.

"I'm just sick," she said. "All these people that I work with all the time. They are such really fine people, and I just hope they're all safe."

Virginia Beach police say the shooter died after police returned fire Friday


Gunman was 'disgruntled, longterm current' city of Virginia Beach public utilities employee


He has been named as DeWayne Craddock, 40, by The Wall Street Journal


Craddock reportedly bought multiple firearms in recent weeks, reports say


The shooter opened fire in Building 2 of the municipal center, close to City Hall


He is said to have engaged in a 'long term gun battle' with first cops on the scene


One victim was shot in his car outside the offices, with victims on all three floors


45 caliber handgun with a surpressor and multiple extended magazines used
Posted by: Besoeker || 06/01/2019 00:00 || Comments || Link || E-Mail|| [6474 views] Top|| File under:
Gangbangers ordered to inflict 'damage' before slay of 'Junior' Guzman-Feliz
[NYPOST] Bronx gangbangers were given the order to inflict "any kind of damage" they could on rivals just three days before the murder of innocent teen Lesandro "Junior" Guzman-Feliz, according to court testimony Friday.

A Trinitarios ringleader, Diego Suero, issued the order to his minions, who then mistook Guzman-Feliz for a rival when they stabbed him to death outside a bodega June 20, 2018, cooperating witness and gang member Michael Sosa Reyes told Bronx Supreme Court jurors.


Nancy Pelosi's "Spark of Divinity" brigades


Reyes, a member of the "Bad Boys" ‐ one of two Trinitarios subsets ‐ said gangbangers were gathered outside Suero's apartment, just one block from the slay-scene bodega at East 183rd Street and Bathgate Avenue, when they were instructed to hunt down members of the rival Sunset crew for recently shooting a Bad Boy member.

"Go after Sunset, you know what you have to do," Suero reportedly told the men.

Reyes said the order implied: "If you have a gun, shoot it, if you a have a knife, you stab, if you have a machete, you use it."

On the night of Junior's murder, Trinitarios were driving around looking for Sunset members when they spotted the 15-year-old walking. They pursued him in cars, mistaking the aspiring NYPD detective for a gangbanger because he supposedly resembled a known one.

Reyes told the jury he chased a frightened Junior inside the bodega and lied to the storekeeper that the teen "had done something to my grandmother."

But Reyes told the court that he couldn't follow through with Suero's order after looking Junior in the face. Instead, he said, he watched as other Trinitarios members dragged Junior outside and hacked him to death with machetes and knives.

"At the moment I saw his face, my eyes changed. I saw he was scared, and he reminded me of a person that I had seen before," Reyes said, adding he felt "very bad" about the murder.
Posted by: Fred || 06/01/2019 00:00 || Comments || Link || E-Mail|| [6497 views] Top|| File under:
Teen faces child porn charges for sending pals her own sex tape
Having taken all leave of their senses...


[NYPOST] A Maryland court will decide whether a teen girl can be prosecuted on child porn charges after she allegedly sent pals a video of herself performing oral sex, according to reports.


That makes sense. Not a lot of sense, but sense. Of a sort. Kinda.


The 16-year-old girl ‐ identified in court papers only as S.K. ‐ was charged with distributing child pornography, filming a minor engaging in sexual conduct and displaying an obscene item to a minor after she shared the footage in October 2016 with two classmates, according to court documents.


In Pennsylvania, a person four or more years older than a minor (defined as sixteen years old or younger) who has sex with her/him commits a felony. There doesn't appear to be any such good sense escape clause in the Maryland law, designed by the same sort of people in favor of Common Sense™ gun control measure.


She was convicted in juvenile court and placed on probation ‐ but her lawyers argue that a statute intended to protect minors shouldn't be used to punish them, and have appealed her conviction in the state Court of Appeals, which will rule on the case later this year, Reason reported.


Since it's juvenile court, where records are sealed when the girl achieves majority, and it involves nothing but probation, it's a not shit case anyway and somebody with more money than judgment is trying to prove a point. I can see the point, but more appropriate punishment would involve a parental slap across the face and washing the child's mouth out with soap.


In the case, the teen girl texted the 1-minute video of herself with a "presumably-adult male" in a bid to impress another 16-year-old girl and 17-year-old boy, court papers said.


I'm sure we've all met lotsa people who'll be impressed by a video of a teen girl eating a baloney. I'm guessing she couldn't impress them with her vocabulary and her achievements to date. I'm guessing she's not Honor Society material.


"The three then-friends, who regularly exchanged 'silly' videos and attempted to 'outdo' one another, trusted each other keep these group messages private," her lawyers said.


Well, of course. Teenagers can always be trusted with a person's reputation.


The group, however, had a "falling out" two months later and her two friends turned the video over to the school resource officer.


Rather than washing their mouths out with soap, the school resource officer called the cops, because school resource officers are noted for their tact and discretion.


The teen previously appealed the ruling in a lower court, which upheld the decision, ruling that self-filmed child pornography isn't exempt from the law.


Procrustes has the Vacancy sign lit up at his motel.


"The state has an indisputable interest in protecting minors from exploitation 'as subjects in pornographic material' ... whether at the hands of others or by their own conduct," wrote Court of Special Appeals Chief Judge Matthew Fader, according to the Washington Post.


This is one of those delightful cases where everyone concerned, probably including any innocent bystanders and the family dog, did all the wrong things. Our society is rotting, and this is the odor.


Prosecutors have argued that they're not "trying to prove a point" in pursuing the case, "just trying to help" the teen because she needs "guidance" and "rehabilitation," according to the newspaper.


That should have been her parents. I'll bet they're ever so proud of her liking for tube steak.
Posted by: Fred || 06/01/2019 00:00 || Comments || Link || E-Mail|| [6469 views] Top|| File under:
Somali-American Minneapolis cop who shot dead an unarmed yoga instructor, 40, is requesting no jail time despite being convicted of her murder
[DailyMail]
Former Minneapolis police officer Mohamed Noor,


...also in our archives as Mohammed Noor, he was the first Somali-American on the Minneapolis police force. Despite being flagged by two psychiatrists as unable to handle the stress of the job, and described his neighbours as ill tempered and jumpy, and disliking women, children at play, and African-Americans, he was put through the fast track training for college grads. On the day of the shooting, with almost two years experience he was the senior man in the car...

convicted of fatally shooting an unarmed woman in 2017, plans to ask a sentencing judge for no prison time


If that's not granted, his defense lawyers are seeking less prison time than state sentencing guidelines recommend which call for a prison term of 11 to 15 years


Noor's lawyers filed a motion Thursday, May 30 asking for a 'dispositional departure' when he is sentenced June 7


He was found guilty of third-degree murder and second-degree manslaughter in the shooting of Justine Damond, 40, who called 911 to report a possible crime


The events in question took place on 15 July 2017; the first article in our archives was published two days later.
This article starring:
Mohamed Noor
Mohammed Noor
Posted by: Skidmark || 06/01/2019 00:00 || Comments || Link || E-Mail|| [6514 views] Top|| File under: Moslem Colonists
-Short Attention Span Theater-
US Secretary of State Mike Pompeo arrives at secretive Bilderberg conference in Switzerland despite NOT being on the guestlist as Trump's son-in-law Jared Kushner is also due to attend
[Daily Mail, where America gets its news]
More than a hundred dignitaries from 23 countries are attending conference


Bankers, Prime Ministers and CEOs will discuss topics under strict secrecy


Talking points include Russia, Brexit and the weaponisation of social media


The meeting of the rich and powerful attracts protest and conspiracy theories


Mike Pompeo was not on the guestlist but arrived today with Jared Kushner


The Secretary of State of the United States of America is a good deal more powerful than many heads of state in terms of the impact of his decisions on the world at large. If he is not on the guest list it ought to be because he had not RSVPd, not because some junior Praetorian decided in a moment of overweening pride not to send out his beautifully engraved invitation.
Posted by: Skidmark || 06/01/2019 17:44 || Comments || Link || E-Mail|| [6508 views] Top|| File under:
Dad busted for marrying his daughter after 'jealous competition' with half-sister
[NYPOST] A depraved Nebraska man has been incarcerated
You have the right to remain silent...
for having sex with his biological daughter ‐ even marrying her when cops were on the case, according to reports.


Inbreeding, anyone?


Travis Fieldgrove, 40, was tracked down by daughter Samantha Kershner, 21, after pleading with her mom to tell her who her real dad was, according to the Omaha World-Herald.


"My real dad is Prince Charles, ain't he, maw?"


Kershner was allegedly motivated to get intimate over "a jealous competition with her half-sister regarding who could have sex with their father," according to the paper, which cited a court affidavit.


"Betcha I could get Paw to pork me quicker'n yew!"



The father-daughter relationship had turned sexual by September last year, and the pair married on Oct. 1 at the Adams County Courthouse in Hastings, according to the affidavit.


"Yessir, yer honor! Do the honors!"


DNA results showed a 99.999% probability that Fieldgrove was her dad, the affidavit said.


"Yep. We even got the same neck tattoos!"


"Evidence leading up to the arrest suggests that Fieldgrove and (the daughter) were aware of the biological relationship before being intimate,

"Paw, yew don't suppose there's some kinda biological relationship betwixt us, do yew?"


and further indicates that they quickly married one another after being notified of the investigation," the Grand Island Police Department said at the time of their arrests.
"Why shore there is, honey! We're father an' daughter!"
"Maybe we oughta get married!"
"Good idea!"
Fieldgrove, of St. Paul, Nebraska, initially was charged with committing incest, a felony, but under a plea deal, pleaded no contest to an attempt charge, according to the report.


"It wuz jest an attempt on her honor, yer honor! Happened to work, that's all!"


He was incarcerated

You have the right to remain silent...
for two years, with Hall County District Judge Mark Young giving credit for 121 days already served.


"Oh, paw! I'll wait fer yew!"


He also was ordered to serve a year's post-release supervision with no contact with his daughter.


"I'll wait even longer, paw!"


Defense attorney Jeff Loeffler told the World-Herald that Fieldgrove is embarrassed by the offense and claimed his client suffers from a brain injury and is not a "high-functioning" person.


We guessed that.




She's 21 but he's the only one guilty here?
Posted by: Fred || 06/01/2019 00:00 || Comments || Link || E-Mail|| [6491 views] Top|| File under:
Africa Subsaharan
DR Congo: Mourners pay tribute to late opposition leader
[Al Jazeera] Tens of thousands of mourners have gathered in the Democratic Republic of the Congo

...formerly the Congo Free State, Belgian Congo, Zaire, and who knows what else, not to be confused with the Brazzaville Congo aka Republic of Congo, which is much smaller and much more (for Africa) stable. DRC gave the world Patrice Lumumba and Joseph Mobutu, followed by years of tedious civil war. Its principle industry seems to be the production of corpses. With a population of about 74 million it has lots of raw material...
's capital, Kinshasa, to pay tribute to Etienne Tshisekedi, a late iconic opposition leader and father of the country's current president.

The body of Tshisekedi, who died in Belgium in February 2017 at the age of 84, lay in state on Friday in the 80,000 capacity Martyrs' Stadium after being repatriated the evening before.

The ceremony was hosted by Tshisekedi's son, Felix, who was elected to the DRC's presidency in a December ballot and had long vowed to bury his father's remains at home. Among those in attendance were Rwandan President Paul Kagame and his Angolan and Republic of Congo counterparts, Joao Lourenco and Denis Sassou Nguesso.

The return of Tshisekedi's body, which will be buried on Saturday, was consistently blocked by his son's predecessor and former longtime leader, Joseph Kabila.

Supporters of Tshisekedi said he was so potent a threat to the former president, of whom he was a vociferous critic, that even his corpse had to remain abroad.
Posted by: Fred || 06/01/2019 00:00 || Comments || Link || E-Mail|| [6472 views] Top|| File under:
Britain
"London isn't an English city anymore": Brexit supporter John Cleese hot take sparks Twitter firestorm
[Voice of Europe] The Fawlty Towers and Monty Python star dredged up previous comments he made about the UK capital losing its sense of Englishness, tweeting that the observation has since been confirmed by virtually all his friends from abroad.

"Some years ago I opined that London was not really an English city any more. Since then, virtually all my friends from abroad have confirmed my observation. So there must be some truth in it... I note also that London was the UK city that voted most strongly to remain in the EU."

Needless to say the controversial remarks have loosed a maelstrom of responses on the social network withmany rushing to tell the 79-year-old why he is wrong.

David Aaronovitch, a columnist with the Times, sought to give Cleese a brief history and geography lesson: "London has long been a British city, John. Which you might expect, what with it being the capital."

However numerous people supported Cleese's views: "The texture and fabric of life in London is not quintessentially English. And many ethnic English outside of London all say the same thing," author Thomas Clements responded.

Some noted that Cleese's observations were a clear-cut case of confirmation bias while others noted the comedian's comments were supported by the facts on the ground. Pauls Joseph Watson wrote: "Over 41% of London's population is foreign born. London also has the second highest foreign-born population of any city in the world. London is clearly the least "English" city in England. Cleese is merely stating a reality that anyone who lives in London understands."

Cleese has been vociferous in his support for Brexit. Explaining why he voted Leave, he said: "I don't want to be ruled by Brussels bureaucrats who want to create a super state."
Posted by: Besoeker || 06/01/2019 06:53 || Comments || Link || E-Mail|| [6466 views] Top|| File under:
North Korea Threatens Force to Curb 'Evil American Ambition'
Pudgy has decided that being restored to the community of nations isn't worth giving up the crazy after all? Ok, then.

[BREITBART]
North Korea accused the United States this week of showing bad faith in ongoing denuclearization negotiations by allegedly carrying out nuclear and missile tests as part of an "evil ambition" to conquer dictator Kim Pudge Jong-un


...the overweight, pouty-looking hereditary potentate of North Korea. Pudge appears to believe in his own divinity, but has yet to produce any loaves and fishes, so his subjects remain malnourished...


's rogue regime by force.

"The U.S. has thus showcased its ulterior intention that it seeks a strength-based solution of the issues, though outwardly it advocates for dialogue," the policy research director of the Institute for American Studies of North Korea's Ministry of Foreign Affairs declared in a statement on Wednesday,

Rooters

noted, echoing the state-run Korean Central News Agency (KCNA).

In the statement, North Korean officials denounced the recent U.S.-South Korean military drills and American missile defense exercises as well as test launches of intercontinental and submarine-launched ballistic missiles,

Rooters

reported.

For months, U.S. President Donald Trump


...New York real estate developer, described by Dems as illiterate, racist, misogynistic, and what ever other unpleasant descriptions they can think of, elected by the rest of us as 45th President of the United States...


and Kim have engaged in failed negotiations towards the complete, verifiable, and irreversible denuclearization of the Korean peninsula in exchange for relief from crippling sanctions and the threat of war.

Despite two historic Trump-King meetings towards the goal, the U.S. has failed to convince the North to drop its nuclear program. The U.S. has vowed to keep economic pressure on North Korea until it agrees to its demands.

Referring to commitments by Trump and Kim at the first summit last year to establish a new era of relations, the statement for the North said, "All the above clearly shows that the June 12 ... Joint Statement is not within the consideration of the United States, and there is no change at all in the evil American ambition to conquer (North Korea) by force."

"The U.S. should better bear in mind that its hostile acts will only bring about the result of adding tension to the already unstable Korean Peninsula and inviting adverse current. Use of strength is not at all a monopoly of the United States," it added.
Posted by: Fred || 06/01/2019 00:00 || Comments || Link || E-Mail|| [6470 views] Top|| File under: Commies
Economy
Dollar stores warn they will have to raise prices over tariffs
[The Hill] Two of the largest U.S. dollar store chains warned that shoppers might face rising prices as a result of the ongoing trade war between the U.S. and China, Reuters reported Thursday.

Executives from both Dollar Tree and Dollar General told analysts on their post-earning calls that tension with Beijing will likely hit their businesses. The warning comes after President Trump announced an increase in tariffs on $200 billion of Chinese goods earlier this month.

Dollar General executives said the retailer was working with vendors to "mitigate the impact."

"Even with these efforts, we believe our shoppers will be facing higher prices as 2019 progresses," Dollar General Chief Financial Officer John Garratt said on the call.

Dollar Tree president and CEO Gary Philbin said in a statement that new tariffs Trump has levied against China will be "impactful" to their business and consumers in general.
Posted by: Besoeker || 06/01/2019 03:12 || Comments || Link || E-Mail|| [6466 views] Top|| File under:
GM Sends Manufacturing Jobs to South Korea as U.S. Workers Are Laid Off
[Breitbart] General Motors (GM) executives announced this week that two of their vehicles will be produced in South Korea as American workers in Lordstown, Ohio are left jobless after their GM plant closure and other Americans' jobs at the corporation hang in the balance.

At the end of last year, GM CEO Mary Barra announced that the corporation would soon lay off 14,700 workers in the United States and Canada. Meanwhile, the corporation's production in China and Mexico have remained unaffected, much like Barra's continued annual salary of $22 million.

While the Lordstown, Ohio Assembly Plant has already been idled by GM, also slated to close this year are GM's Detroit-Hamtramck and Warren Transmission plants in Michigan and the Baltimore Operations plant in Maryland.

Closing the Lordstown plant resulted in the immediate layoff of about 1,600 American workers, and since 2017, GM has laid off about 4,500 American workers in Ohio. The GM plant closure is also expected to leave more than 8,000 American workers jobless in Lordstown and the surrounding area, as well as cut out about $8 billion in economic activity in the area. Already, more than 900 workers in supporting industries have been put out of work.
Posted by: Besoeker || 06/01/2019 02:52 || Comments || Link || E-Mail|| [6471 views] Top|| File under:
Europe
Pompeo to Germany: Use Huawei and lose access to our data
[AlAhram] The United States raised the pressure on Western allies in a war of attrition over next-generation networks on Friday, saying countries that allow China's Huawei to build their telecoms infrastructure could be cut off from crucial intelligence data.

Secretary of State Mike Pompeo issued the warning after meeting Foreign Minister Heiko Maas of Germany, which has so far stood with

Britannia

and

La Belle France

in declining calls to ban the state-owned manufacturer from the 5G networks now being built.

In the latest sign of escalating trans-Atlantic tensions over trade and security, Pompeo, on the first leg of a five-day European tour, said that while countries would take a "sovereign decision" on which equipment to use, that decision would have consequences.

"(There is) a risk we will have to change our behaviour in light of the fact that we can't permit data on private citizens or data on national security to go across networks that we don't have confidence (in)," he told a news conference.

Pompeo later met Chancellor Angela Merkel

...chancellor of Germany and the impetus behind Germany's remarkably ill-starred immigration program. Merkel used to be referred to by Germans as Mom. Now they make faces at her for inundating the country with Moslems ..
for brief talks before flying on to Switzerland

...home of the Helvetians, famous for cheese, watches, yodeling, and William Tell...
, describing Germany as "a great, important partner and ally of the United States."


So important that the American secretary of state only has time for a brief meeting with Chancellor Merkel on his way to his next stop.
Posted by: trailing wife || 06/01/2019 00:00 || Comments || Link || E-Mail|| [6494 views] Top|| File under: Commies
Hungary scraps parallel justice system plans after EU failure
[Al Jazeera] The Hungarian government has scrapped controversial judicial reforms in an apparent bid to smooth relations with mainstream EU partners.

The move follows the failure of Hungary's far-right and Eurosceptic forces to make serious inroads in the recent European Parliament elections. Hungary's ruling Fidesz party had hoped the vote would help shift the balance of power in favour of its nationalist populist agenda.

Gergely Gulyas, head of the prime minister's office, announced on May 30 that the cabinet had indefinitely postponed plans to create a parallel judicial system. The decision comes amid "heated European and international debate


... an expenditure of personal wind at the national level that leads to face-making and other histrionics but can't be shown to have ever solved an issue ...


s" over judicial independence, he noted.

In December, the government had approved plans for a new administrative court system, overseen by the justice minister, that would have handled cases brought against state bodies. After this week's climbdown, such cases - often centred on electoral and corruption issues - will remain the remit of the Supreme Court.
Posted by: Fred || 06/01/2019 00:00 || Comments || Link || E-Mail|| [6466 views] Top|| File under:
India-Pakistan
Four shot dead in honour-related clash in Bannu
[DAWN] Four people, including a newly-married woman, her brother and a cousin, were killed and two others injured when they attacked the house of the woman's in-laws on the pretext of 'honour' in Hathikhel area of Bannu on Thursday.

According to police, the relatives of the woman, Zainab Bibi, who were angered by her marriage to one Shah Zeb, went to her in-laws house and attacked her. She was killed on the spot.

The attackers were trying to escape, but they were blocked by Shah Zeb's relatives and the area people.

In the ensuing fire exchange, the woman's brother Abdul Hafeez, cousin Abdul Haseeb and their accomplice Mohsin Jan were killed, while two other cousins, including Waheedur Rehman and Latifur Rehman, were maimed.

Local people said that the woman had married Shah Zeb out of her free will. She was picked up by police after her family accused her of eloping with Shah Zeb.

The police had produced her in the local court on May 22 where she had recorded her statement.

She had told the court that she had married Shah Zeb of her own free will. The police reached the area soon after the incident and shifted the dead and the injured to the DHQ hospital.


Posted by: Fred || 06/01/2019 00:00 || Comments || Link || E-Mail|| [6467 views] Top|| File under:
Who's in the News
43
[untagged]
8
Commies
8
Taliban
4
Moslem Colonists
4
Govt of Iran
3
Islamic State
3
Narcos
2
Islamic Jihad (Palestian)
2
Sublime Porte
1
Houthis
1
Abu Sayyaf (ISIS)
1
Govt of Iran Proxies
1
Govt of Iraq
1
Govt of Saudi Arabia
1
Govt of Sudan
1
Hezbollah
Bookmark
E-Mail Me
The Classics
The O Club
Rantburg Store
The Bloids
The Never-ending Story
Thugburg
Gulf War I
The Way We Were
Bio
Merry-Go-Blog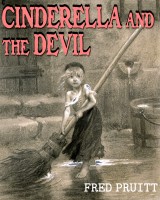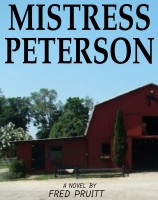 On Sale now!


A multi-volume chronology and reference guide set detailing three years of the Mexican Drug War between 2010 and 2012.

Rantburg.com and borderlandbeat.com correspondent and author Chris Covert presents his first non-fiction work detailing the drug and gang related violence in Mexico.

Chris gives us Mexican press dispatches of drug and gang war violence over three years, presented in a multi volume set intended to chronicle the death, violence and mayhem which has dominated Mexico for six years.
Click here for more information


Meet the Mods
In no particular order...


Steve White
Seafarious
Pappy
lotp
Scooter McGruder
john frum
tu3031
badanov
sherry
ryuge
GolfBravoUSMC
Bright Pebbles
trailing wife
Gloria
Fred
Besoeker
Glenmore
Frank G
3dc
Skidmark
Alaska Paul



Better than the average link...



Rantburg was assembled from recycled algorithms in the United States of America. No trees were destroyed in the production of this weblog. We did hurt some, though. Sorry.
3.237.0.109

Help keep the Burg running! Paypal: