-Lurid Crime Tales-
Teacher Allegedly Plants Ammo at School, Calls 911
[BREITBART] A Southbridge, Massachusetts, school teacher allegedly planted live ammunition at his school then called 911 to report having found the ammo.

According to WCVB, 57-year-old Alfred Purcell, reported finding "9 mm ammunition in the rear stairwell" of Southbridge High School. His report led to a lockdown, during which the police examined surveillance footage and saw Purcell allegedly taken ammo out of his own pocket, "dropping it on the floor and quickly leaving the area."

ABC News reports that Purcell was incarcerated
Drop the gat, Rocky, or you're a dead 'un!
and police found over 100 live rounds in car. He allegedly told officer he planted the ammo to "prove to the school that they needed to get metal detectors."

Southbridge Police Chief Shane Woodson saying, "There was no kids that

were maimed

, nobody was seriously impacted by this other than we went into a lockdown for an hour and we had to investigate a teacher who was doing things he shouldn't be doing,"

Southbridge superintendent Jeffrey Villar said, "This individual acted in a disgusting manner. I feel very badly for our students because it is an adult who failed them."


Posted by: Fred || 05/20/2019 00:00 || Comments || Link || E-Mail|| [6477 views] Top|| File under:
Video- Sunday Good News: Woman, 81, Meets 103-year-old Mother After 60-year Search
[WeaselZipper] An 81-year-old Irish woman has said she still has not come out of the clouds after meeting her estranged mother for the first time after 60 years of searching. Eileen Macken grew up in a Bethany Home orphanage and had never met her birth mother.

Last year, having started searching when she was 19, Ms Macken contacted RTÉ's Liveline and made an appeal to track her mother down.

Earlier this year Ms Macken said that with the help of a genealogist she had managed to find her mother who was 103 years old and was living in Scotland.

When she found out that her mother was still alive, Ms Macken told RTÉ News that "just to touch her, it would mean so much".

Last month Ms Macken;s wish came true as she travelled to Scotland with her husband George, along with her daughter and son-in-law, to meet her mother, Elizabeth.

"I went over to see her and she is the most beautiful lady," Ms Macken said.


Blessings, dear ladies
Posted by: Woodrow || 05/20/2019 00:00 || Comments || Link || E-Mail|| [6472 views] Top|| File under:
Britain
Tory Elites Plot to Bring Down Govt if Boris Becomes Leader
[BREITBART] A number of establishment Tory MPs are planning to bring down the Government if Boris Johnson is elected party leader and tries to implement a No Deal Brexit.

One minister warned that as many as 12 Tory MPs would vote against Mr Johnson if he tried to introduce a Queen's Speech featuring a No Deal Brexit. Such a move would mean that a Boris-led party would not be able to command a majority in the House of Commons.

The minister continued, saying: "Boris cannot form a government, certainly not on a No Deal platform and probably not on any other."

The minister went on to stress that even with support from Northern Ireland's Brexit-supporting Democratic Unionist Party (DUP), who currently have a "confidence and supply" deal with the Conservative Party to give their minority government a majority in the Commons, the majority would be too slim to deliver a No Deal Brexit opposed by a dozen or more Tory MPs.

The minister said that "even with the DUP on board, that is the majority gone. Then we are straight into an election."
Posted by: Fred || 05/20/2019 00:00 || Comments || Link || E-Mail|| [6514 views] Top|| File under:
China-Japan-Koreas
Uighurs Condemn China Forcing Muslims to Eat Pork During Ramadan
[Breitbart] A Chinese Communist Party (CCP) official conceded this week that Beijing had imposed draconian restrictions on Ramadan practices in Muslim-majority Xinjiang, denying reports of a blanket ban on activities during the holy month.

Dolkun Isa, the exiled head of the Germany-based World Uighur Congress, told Voice of America (VOA) that the CCP has intensified efforts to stifle Ramadan this year, urging Muslims to eat pork in violation of Islamic rules, imposing fasting restrictions, banning headscarves, prohibiting prayer, and other hurdles to the holy month.

His revelation came on Thursday, the same day that Radio Free Asia (RFA), citing a new report by the U.S.-based Uyghur Human Rights Project (UHRP), reported that Beijing is implementing a policy of "linguistic imperialism" to marginalize the ethnic group's language with the purpose of eradicating their "ethnic identity."

China has long oppressed its Uighur (or Uyghur) minority with the intent of erasing their religious and ethnic identity by coercing them into pledging loyalty to the communist party.

VOA learned from Isa "that Uighurs who are working in the public sector and students are asked to appear daily at canteens during lunch or they will be accused of secretly fasting and hiding 'extremist' tendencies."

He revealed that Beijing mandates that some Uighur public workers ignore Ramadan, going as far as ordering the predominantly Muslim ethnic group to consume pork during the holy month, a practice forbidden by Islam.
Posted by: Besoeker || 05/20/2019 16:59 || Comments || Link || E-Mail|| [6498 views] Top|| File under: Commies
Google suspends Huawei's Android support


Huawei was already facing serious trouble following the Trump administration's de facto ban, but it might get considerably worse. Reuters sources claim Google has suspended transactions with Huawei that require transferring proprietary hardware and software, hobbling much of its smartphone business outside of China. It "immediately" loses access to future OS updates beyond the Android Open Source Project, according to the insider, and upcoming phones would have to go without official apps like the Google Play Store and Gmail.

The company is still "internally" discussing which services are going away, the source said. Google would cut off all tech support and collaboration for Android and services, however.
Posted by: Jeregum de Medici9319 || 05/20/2019 10:03 || Comments || Link || E-Mail|| [6496 views] Top|| File under: Commies
Intel, Qualcomm and other chipmakers cut off supplies to Huawei
Huawei has more to worry about beyond Google's decision to suspend Android support. Bloomberg sources said that American chipmakers Intel, Qualcomm, Broadcom and Xilinx had told staff they wouldn't supply Huawei with parts "till further notice," leaving the Chinese tech giant without potentially vital components. Nikkei tipsters also claimed that Germany's Infineon had cut off "certain shipments" to Huawei out of caution, although a spokesperson since said that most of its products wouldn't be subject to the US blacklisting that had prompted companies to back away.
Posted by: Jeregum de Medici9319 || 05/20/2019 09:49 || Comments || Link || E-Mail|| [6526 views] Top|| File under: Commies
Down Under
Australian finds A $100,000 gold nugget using metal detector
[BBC] An Australian man has unearthed a 1.4kg (49oz) gold nugget with a metal detector while wandering Western Australia's gold fields, say locals.

A shop in Kalgoorlie shared pictures of the rock online, estimated to be worth A$100,000 (£54,000; $69,000).

The unidentified man was an experienced local hobbyist, shop owner Matt Cook, told the BBC.

Finds of this scale by prospectors are known to happen a few times a year, experts say.

About three-quarters of the gold mined in Australia is produced in and around the Kalgoorlie region.
Posted by: Besoeker || 05/20/2019 03:56 || Comments || Link || E-Mail|| [6473 views] Top|| File under:
Economy
Australia's Lynas plans new processing facility in the U.S.
[Reuters] (Reuters) - Rare earths producer Lynas Corp said on Monday it has signed a memorandum of understanding with Texas-based Blue Line Corp to set up a rare earths separation facility in the United States.

Lynas' move into the United States follows ongoing regulatory issues at its processing plant in Malaysia. The southeast Asian nation has told Lynas to remove years of accumulated waste at the plant in order to have its license renewed.

Lynas and Blue Line will cooperate over the next year to develop the processing facility in Texas. The venture will be majority owned by Lynas, the companies said in a joint statement.

The venture would allow Lynas to close a "critical" supply chain gap for U.S. manufacturers, the company said. Lynas had earlier indicated that it was considering building new processing facilities, given the situation in Malaysia.

Lynas is the world's only major producer of rare earth minerals outside China. The materials produced by the company, such as neodymium-praseodymium, are used in a variety of applications such as electrical components and high-power magnets.

It did not give any details on the cost of the proposed U.S. facility.


Posted by: Besoeker || 05/20/2019 03:47 || Comments || Link || E-Mail|| [6498 views] Top|| File under:
Europe
Austrian vice chancellor forced to resign after hidden camera sting
[DAWN] Austrian Vice Chancellor Heinz-Christian Strache, a key figure of the European far-right, resigned on Saturday after explosive revelations came to light from a hidden camera sting, just days before key EU elections.

"I tendered my resignation as vice-chancellor of Austria to Chancellor Kurz, and he accepted this decision," an emotional Strache said in a televised statement which almost certainly marks the end of his career.

Media reports emerged on Friday alleging that Strache promised public contracts in return for campaign help from a fake Russian backer he met on the island of Ibiza a few months before 2017's parliamentary elections in Austria.

Germany's Der Spiegel and Sueddeutsche Zeitung published hidden-camera recordings of the sophisticated sting operation at a luxury villa.

On Saturday Strache, 49, insisted he was the "victim of a targeted political attack", which had used illegal means to entrap him, but that he was leaving in order to avoid further damage to the government.

Rumours were rife that Chancellor Sebastian Kurz might push for early elections. About a thousand demonstrators gathered in front of the chancellery building, demanding the resignation of the government as a whole.

Some held signs that read: "Sebastian, your government, your responsibility."

'Stupid, irresponsible'

In the recordings Strache and his party's group leader in parliament, Johann Gudenus, are seen discussing with a woman purporting to be the niece of a Russian oligarch how she can invest in Austria.

Strache insisted on Saturday that he had not met the woman again after the meeting in the villa, nor did his party receive any funds from her.

"What I said, seen from a sober point of view, was a catastrophe," he admitted.

"Yes, it was stupid. Yes, it was irresponsible. Yes, it was a mistake," he said, describing what he did as "alcohol-influenced macho behaviour".

He appeared close to tears as he apologised to his family, friends and supporters, in particular his wife as he had tried to impress his "attractive host".


Posted by: Fred || 05/20/2019 00:00 || Comments || Link || E-Mail|| [6476 views] Top|| File under:
Sweden: Ruling Social Democrats Facing Worst Ever EU Election Result
[BREITBART] The ruling Swedish Social Democrats could be facing their worst European Parliament election result ever, according to a new poll that puts the populist Sweden Democrats on a near equal footing.

The poll, released by Sifo, shows the Social Democrats on just 21.9 per cent, down from their 2014 result of 24.2 per cent, Swedish newspaper Goteborgs-Posten reports.

Professor of political science Henrik Ekengren Oscarsson commented on the new poll saying, "The new poll, a week before the EU election, develops into a nightmare for the major government-bearing parties in Sweden. Now, the big parties have never had a great EU election, but the trend is terrible."
Posted by: Fred || 05/20/2019 00:00 || Comments || Link || E-Mail|| [6480 views] Top|| File under:
India-Pakistan
Poll of polls tips BJP-led NDA to replicate 2014 victory
[DAWN] NDTV's poll of polls — an aggregate of exit polls — has tipped Indian Prime Minister Narendra Modi's Bharatiya Janata Party to nearly replicate its triumph of 2014 polls and comfortably clinch a second straight term in power.

The BJP-led National Democratic Alliance (NDA), according to the poll of polls, is set to win 302 seats, while the Congress and co will have to suffice with victories in merely 122 constituencies.
Posted by: Fred || 05/20/2019 00:00 || Comments || Link || E-Mail|| [6470 views] Top|| File under:
Survey of encroachment blocking access to stupa ordered
[DAWN] [DAWN] The commissioner Rawalpindi has ordered a survey and demarcation of encroached land blocking access to the ancient Buddhist stupa and monastery of Dharmarajika in Taxila.

The survey has been ordered on the direction of the Lahore High Court (LHC) issued to the Punjab
1.) Little Orphan Annie's bodyguard
2.) A province of Pakistain ruled by one of the Sharif brothers
3.) A province of India. It is majority (60 percent) Sikh and Hindoo (37 percent), which means it has relatively few Moslem riots....
government on a petition filed by two citizens.

Commissioner Joudat Ayaz on Saturday chaired a meeting which was called to resolve the blockade of access to Dharmarajika Stupa, a Unesco World Heritage Site and protected under the Antiquities Act 1975.

The petitioners, retired Maj-Gen Saeed Ahmed Wahla and retired Brig Abdul Malik Khan informed the meeting that the path leading to the Buddhist Stupa and monastery, comprising Khasra No 151 of the revenue department, was protected under the Antiquities Act 1975. Keeping in view its international significance and importance, it should be protected.

They pleaded that the blockade of access to the site was against national and international rules and could send a negative message to the world in general and to the Buddhist community in particular.

The petitioners prayed that the private land developer be ordered to restore the path to the site to its historical shape.

The land developer, Mohammad Muazzam Ali Goraya, claimed that the gate and wall were built "to protect his property against miscreants." He said no one had been or would in future be refused access to the Stupa through his property. He claimed that the employees of and visitors to the Taxila Museum were using the passage through his land without any restrictions.
Posted by: Fred || 05/20/2019 00:00 || Comments || Link || E-Mail|| [6476 views] Top|| File under: Govt of Pakistan
Police suspect 'inside help' in girl's kidnapping from Karachi's DHA neighbourhood
[DAWN] A 20-year old girl, who was kidnapped by four

gunnies

from outside her home in Bloody Karachi


...formerly the capital of Pakistain, now merely its most important port and financial center. It is among the largest cities in the world, with a population of 18 million, most of whom hate each other and many of whom are armed and dangerous...


's Defence Housing Authority (DHA) neighbourhood last Sunday, returned home safely today, reportedly after the payment of ransom money.

The police termed it a first-of-a-kind case where the kidnappers contacted the family solely through social media, which fuelled police's suspicions that kidnappers might have had some "inside help".

Speaking at

presser

at his office, SSP South Pir Mohammed Shah said that law enforcement agencies were "active" for the recovery of the girl before she returned home safely.

The SSP said that "someone close to the family" may have been involved in the kidnapping and vowed that the criminals would be taken to task soon.

He said that the case was a challenge for the police, adding that "enhancement of police's capability is being contemplated in order to deal with such cases in future."

SSP Shah said that the girl's father did not disclose details to the police but that there is a "strong possibility" that the family paid ransom money for her release.

Meanwhile,


...back at the abandoned silver mine, the water was up to Jack's neck and still rising. And then he smelled the smoke...


South Zone DIG, Sharjeel Kareem Kharal told Dawn that the police have taken several measures to prevent such incidents in future, including the deployment of

coppers

at all restaurants in DHA and Clifton areas to keep strict vigil on criminal elements.

The DIG said that law enforcers have also conducted raids in different parts of the city and detained some persons for questioning in connection with the case.


Posted by: Fred || 05/20/2019 00:00 || Comments || Link || E-Mail|| [6491 views] Top|| File under:
Israel-Palestine-Jordan
Polish President Denounces 'Hate Crime' After Israeli Spits on Its Ambassador
[Haaretz] An Israeli man was arrested after spitting at Poland's ambassador as the diplomat was sitting in his car in Tel Aviv, Israel Police said Wednesday.

Polish Prime Minister Mateusz Morawiecki denounced the attack on Twitter: "I am very worried to hear of a racist attack ... Poland strongly condemns this xenophobic act of aggression. Violence against diplomats or any other citizens should never be tolerated."

President Andrzej Duda called the incident "humiliation of Polish pride," adding it was an "anti-Polish hate crime." Duda said: "Just as we fight any sign of anti-Semitism, I won't agree to any anti-Polish action. We don't deserve it."


The man misbehaved — he claims in response to being insulted by the embassy guard for being Jewish — but he apologized most sincerely and was arrested anyway.
Posted by: Herb McCoy || 05/20/2019 00:00 || Comments || Link || E-Mail|| [6483 views] Top|| File under:
Home Front: Culture Wars
Vaccine rates rise on long-wary 'hippie' island near Seattle
VASHON ISLAND, Wash. (AP) ‐ Sarah Day is a school nurse with "street cred" when it comes to the polarizing issue of vaccines on an idyllic island in Washington state known for its rural beauty, counterculture lifestyle and low immunization rates.

Since she began communal living on Vashon Island more than 20 years ago, the registered nurse has been advocating for getting kids their shots against a loud contingent of anti-vaccine parents in the close-knit community of about 11,000 that's accessible only by ferry, a serene 20-minute ride from Seattle.

And it may now be working, thanks to a "perfect storm" of changes being felt on the island, Day said.

The Vashon Island School District has seen a significant increase in fully immunized children. The number of kindergartners who received the required set of state-mandated vaccines jumped by 31% in the past six years, from 56% to nearly 74% in the 2017-18 school year, according to the King County Public Health Department.

Amid the nation's largest measles outbreak in 25 years, pro-vaccine advocates are cheering this apparent shift that challenges Vashon's reputation as a hotbed of highly educated, anti-establishment parents who choose not to vaccinate their children from preventable and potentially devastating diseases.

"We've been the poster children for the anti-vaccine or vaccine-hesitancy movement for so long," Day said.
Posted by: Besoeker || 05/20/2019 04:48 || Comments || Link || E-Mail|| [6512 views] Top|| File under:
Pediatric Endocrinologist Blasts 'POOR SCIENCE' Behind Child Trans Therapy
[Daily Caller] "It's fairly important to recognize that what is being put forward with the goal of truly helping these individuals that are suffering is based on very poor science and any effort to draw attention to the poor science and the potential very negative and serious consequences that these hormonal interventions really has not been given the attention they deserve," Hruz said, responding to Fox News host Laura Ingraham's question about why so little attention has been given to the other side of the issue.

"And the kids under the age of 18, who have not fully developed, even people who have gone through puberty, their sexual maturity in most cases hadn't been reached, correct doctor, until maybe 23, 24, 25 years of age?" Ingraham asked.

Hruz agreed, then added that puberty and adolescence can be adversely effected by such therapies, thereby subjecting them "to the need of medical intervention that has potential [for] very serious harms to their bodies throughout the rest of their life without even considering whether there are alternative options to help them and even recognizing that a large number of children that question their gender identity are going to, if merely left alone, are going to realign their identity with their biological sex."

Ingraham noted studies that show "85% to 90% of children no longer experience feelings of gender dysphoria after having gone through puberty."

"In your mind is that a correct figure?" she asked.

"The estimates vary, but it's the majority," Hruz responded.

The doctor added the "concerning" fact that trying to interfere with normal puberty using therapy can often cause children to "persist in that transgender identity, really changing that statistic drastically from the normal trajectory we normally see."
Posted by: Besoeker || 05/20/2019 03:37 || Comments || Link || E-Mail|| [6490 views] Top|| File under:
Who's in the News
29
[untagged]
5
Govt of Iran
4
Islamic State
4
Houthis
3
Commies
2
al-Nusra
2
Govt of Pakistan
2
Sublime Porte
2
Taliban
1
Hezbollah
1
Arab Spring
1
Hamas
1
al-Qaeda
1
Moslem Colonists
1
Govt of Iran Proxies
1
al-Qaeda in the Arabian Peninsula
1
Govt of Sudan
Bookmark
E-Mail Me
The Classics
The O Club
Rantburg Store
The Bloids
The Never-ending Story
Thugburg
Gulf War I
The Way We Were
Bio
Merry-Go-Blog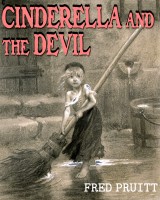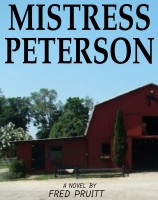 On Sale now!


A multi-volume chronology and reference guide set detailing three years of the Mexican Drug War between 2010 and 2012.

Rantburg.com and borderlandbeat.com correspondent and author Chris Covert presents his first non-fiction work detailing the drug and gang related violence in Mexico.

Chris gives us Mexican press dispatches of drug and gang war violence over three years, presented in a multi volume set intended to chronicle the death, violence and mayhem which has dominated Mexico for six years.
Click here for more information


Meet the Mods
In no particular order...


Steve White
Seafarious
Pappy
lotp
Scooter McGruder
john frum
tu3031
badanov
sherry
ryuge
GolfBravoUSMC
Bright Pebbles
trailing wife
Gloria
Fred
Besoeker
Glenmore
Frank G
3dc
Skidmark
Alaska Paul



Better than the average link...



Rantburg was assembled from recycled algorithms in the United States of America. No trees were destroyed in the production of this weblog. We did hurt some, though. Sorry.
3.229.124.74

Help keep the Burg running! Paypal: