-Short Attention Span Theater-
Malaysian teen took own life after Instagram poll
[ENGLISH.ALARABIYA.NET] A Malaysian teenager who posted an Instagram poll asking if she should live or die took her life after a majority of respondents said yes, sparking calls for an investigation.


"69 percent of your friends said you suck."


The unidentified 16-year-old from Kuching in Sarawak died after posting the poll Monday on the Facebook-owned picture sharing platform.


"Oh. I guess I should kill myself then."


Police have classified the case as "sudden death."
"How sudden?"
"Well, pretty quick."
"Really Important, Help Me Choose D/L," she wrote, according to a report on the news portal Astro Awani, with the letters "D" and "L" apparently referring to "die" or "live" respectively.


I'da gone with "dipshit" or "lunatic."


Sixty-nine percent of votes cast were in favor of her ending her life, with just 31 percent against, local media quoted police as saying.


Or dipshit. Probably most people would have guessed that.


Lawmaker Ramkarpal Singh called for a probe into the circumstances of her death.
"Did she fall or was she pushed? F/P?"
"Foolish or Pathetic?"
"Either or."
"I urge the authorities... to investigate the social media accounts of the victim and the circumstances that led to her death to prevent further abuse of social media in similar circumstances in the future," he said.


Since this isn't the first time this kind of stoopidity has happened, that "prevention" thing isn't working too well. Now, if you rounded up everyone who voted "D" and hung them by the neck all in a twitching row, that might represent a measure of prevention. Even if they were just strung up by the 'nads or bazooms it might have a measure of utility.


"It is important that incidents such as this do not repeat themselves," he added.
Posted by: Fred || 05/19/2019 00:00 || Comments || Link || E-Mail|| [6467 views] Top|| File under:
Woodstock 50 festival announces new funding to get show back on
[Dhaka Tribune] The organizers of a three-day concert marking the 50th anniversary of the Woodstock music festival said on Friday they have obtained new funding to enable the show to go on.


Can we stop having Woodstock revivals when Wavy Gravy's dead?


Woodstock 50 said in a statement that US financial services firm Oppenheimer & Co, a unit of Oppenheimer Holdings Inc, had signed on as an adviser to complete financing for the Aug. 16-18 festival at the Watkins Glen motor racing venue in New York state.


Who's raising money for Altamont 50?



The festival, with an 80-act lineup that includes rapper Jay-Z and pop singer Miley Cyrus, was thrown into chaos last month after the lead Japanese investors announced they had decided to "cancel the event."


"Woodstock 50? We change minds! Only if you hold it in Nagasaki!"


Friday's statement did not say how much money Oppenheimer had obtained.


How much for the flower concession?


"We are thrilled to be onboard for this incredible weekend of music and social engagement," John Tonelli, head of Debt Capital Markets and Syndication at Oppenheimer & Co, said in the statement. "We believe in Woodstock as an important American cultural icon and look forward to its regeneration," he added.


"As long as Wavy Gravy doesn't peg out on us!"


Woodstock 50 is backed by the co-producer of the original 1969 Woodstock festival, which was billed as "three days of peace and music" and is regarded as one of the pivotal moments in music history.


This one is "Three days of Peace and Hip Replacements."


But the anniversary event has been plagued with problems and delays in announcing selling dates for tickets, obtaining permits and arranging security and sanitation.


They didn't worry about that stuff the last time, did they? Especially sanitation.


A New York State Supreme Court judge ruled earlier this week that original investors Amplifi Live, a unit of Dentsu Inc, had no right to unilaterally cancel the festival last month. But the judge declined to order the return to the organizers of $17.8 million of Amplifi Live's funds.


"So desu ne? We got no right to do dat, but we don't have to give the money back? Kewl!"



Posted by: Fred || 05/19/2019 00:00 || Comments || Link || E-Mail|| [6492 views] Top|| File under:
-Signs, Portents, and the Weather-
What YOU Can do to Save the Planet
[WaPo, but on page three of today's Dallas News] For many Americans, the first step to helping to save a million plant and animal species from being wiped out starts at the front porch.


Walk or ride a bike. Maybe car pool. Leave the CO2-belching behemoth in the garage.



Lush green lawns are a tradition that dates back to the arrival of European colonists. But they are also an environmental nightmare that strips away shrubs, flowers and weeds, which thousands of animals need for habitat and food.


I already have enough bunnies in my yard, and they just annoy the dog.




Grass yards are the nation's largest irrigated crop, covering "more than three times the number of acres that irrigated corn covers," according to NASA. They suck up 9 billion gallons of water per day, the Environmental Protection Agency says, enough in a year to fill the Chesapeake Bay, one of the largest estuaries in the world.


Anybody ever hear of the hydrologic cycle? Water is not used up and wasted. What goes on your lawn either evaporates, transpires into the air from the plant, (after helping it grow) or finds its way into the nearby creek - eventually.



Last week's United Nations biodiversity report was deeply troubling in the way it linked the plundering of nature and the disappearance of species to human survival, and many people wondered what they can do.


Stop surviving. Take your own life and let nature reclaim your carcass.



While the world's governments could spend decades considering the recommendations in the report, which said human activity has driven a million plant and animal species to the verge of extinction, individuals can help now by saving more water, burning less energy, using fewer pesticides, ditching their commutes by working from home and reimagining the emerald carpet of turf that surrounds it.


The "emerald carpet" - doesn't it take CO2 out of the air and provide oxygen?



The U.N. panel that produced the 1,500-page report on global biodiversity loss said the problem is as big and frightening as global warming because human survival depends on the very resources humans are destroying.


So I guess that make me a biodiversity loss-denier.



Watson said small steps taken by people every day can start to make a difference. "More walking, more cycling, more mass transportation, car sharing, telecommuting, all of those things," he said. "The less resources we need, the less pressure on the environment. People turning off the tap while they're brushing their teeth. Not using a huge amount of water washing the car every bloody Sunday."


OK, fine.




Wetlands and rivers that support fish and hundreds of other creatures are also being drained to support human consumption, the report said. Water is often funneled to development, ranches and farms and industries that produce everything from food to steel to paper.


Right, because all that water just disappears, never to be seen again. Wait, what was that hydrologic cycle thing again?



In the United States, farms are responsible for displacing tens of millions of acres of insect habitat. Not only do farmers spray poisons that kill the animals, but in the Midwest, they removed wild prairie land that preserved the soil and sustained thousands of species of bugs and birds. Oh, yeah? Well, whaddabout this? Saving the planet with more cows [video]


Posted by: Bobby || 05/19/2019 12:27 || Comments || Link || E-Mail|| [6473 views] Top|| File under:
Orphaned bear cub finds refuge in Bosnian village
[DAWN] In a mountain village in Bosnia, the Becars are making friends with a new addition to their family ‐ an orphaned baby bear who fled nearby woods in search of food and shelter.

The two-month-old female cub first showed up near Gunjani last weekend but locals, fearing her mother might come looking for her, directed her away from the village.

The next morning she came back and the Becars decided to take care of her, naming her Aida.

"When we first saw her, she couldn't walk properly and was probably starving. I gave her some milk and we brought her here," said Sija Becar.

Contented but still a little unsteady on her feet, Aida ran in circles around the family's courtyard before allowing herself to be stroked by Sija and her son Zakir.

The villagers say Aida's mother was probably killed by poachers, who often prey on Bosnia's population of around 850 brown bears.

Bear hunting is forbidden in the autonomous Bosniak-Croat Federation where Aida was found, but permitted in the country's other half, the Serb Republic.

Without her mother to protect her, Aida has no chance of surviving in the wild, and the Becars have reluctantly agreed for her to be transferred to Sarajevo Zoo, where she can receive the more expert care she needs to fully rebuild her strength.

"We've got used to the baby bear, so we'll be sorry when she leaves," Sija said.

Muhamed Hodzic, the Federation's chief forestry inspector, said Aida was the third cub to have been rescued in the area in recent years after poachers killed their mother.
Posted by: Fred || 05/19/2019 00:00 || Comments || Link || E-Mail|| [6465 views] Top|| File under:
Britain
UK PM May says Brexit legislation new and improved with 50 percent fewer calories
[ENGLISH.ALARABIYA.NET]

Britannia

's Prime Minister Theresa May will present a "new bold offer" to

politician

s with "an improved package of measures" in a final attempt to get the Brexit Withdrawal Agreement Bill through parliament.

After failing three times to get parliament's approval for May's Brexit deal, the government will now put the bill, legislation which will enact that deal, before parliament for a vote in early June.

"I will not be simply asking MPs (

politician

s) to think again. Instead I will ask them to look at a new and improved deal with a fresh pair of eyes - and to give it their support," May wrote in The Sunday Times newspaper.
Posted by: Fred || 05/19/2019 00:00 || Comments || Link || E-Mail|| [6481 views] Top|| File under:
With Six Days to go Brexit Party Hits 35 Per Cent While Tories Sink to Single Figures
[BREITBART] Nigel Farage's Brexit party has hit a new polling high, reaching a predicted 35 per cent of the public vote just five weeks after the party was launched and six days before

Britannia

votes in the European Union

...the successor to the Holy Roman Empire, only without the Hapsburgs and the nifty uniforms and the dancing...


Parliament elections.

While the figures reported by major pollster YouGov remain comparatively static to their last figures published last week, the newly minted Brexit Party has managed to rise one point from an already historic 34 to 35 per cent, while the Conservatives have dropped one.

Now languishing in single digits at nine per cent, the party which presently rules the country under Prime Minister Theresa May is set to have its worst result in a national poll at any time in its nearly two-century history.
Posted by: Fred || 05/19/2019 00:00 || Comments || Link || E-Mail|| [6465 views] Top|| File under:
Caribbean-Latin America
Russia to deliver more supplies to Venezuelan military
[ALMASDARNEWS] Russia will supply Venezuela's army with more than 16,000 field rations, a military-diplomatic source told TASS on Friday.


so, a couple day's worth of canned beets


On Thursday, Rosoboronexport, Russia's state-run arms exporter, placed information about purchases of 16,500 field rations to be supplied to Venezuela. The initial cost of the contract is 14.38 million rubles (222,091 US dollars).

"The rations will be supplied in the interests of the Venezuelan army," the source said.

According to Rosoboronexport, the rations will be supplied as part of "humanitarian assistance to the Venezuelan government."

The company however refused to comment on this information.


Posted by: Fred || 05/19/2019 00:00 || Comments || Link || E-Mail|| [6480 views] Top|| File under: Commies
China-Japan-Koreas
North Korea Seeing Worst Drought in a Century
[AnNahar]
North Korea is experiencing its worst drought in over a century, official media reported Friday, days after the World Food Programme expressed "very serious concerns" about the situation in the country.

The isolated, impoverished North -- which is under several sets of sanctions over its nuclear weapon and ballistic missile programmes -- has long struggled to feed itself, and suffers chronic food shortages.

It recorded its worst harvest for a decade last year, according to the United Nations


...an organization originally established to war on dictatorships which was promptly infiltrated by dictatorships and is now held in thrall to dictatorships...


, down by 500,000 tonnes as natural disasters combined with its lack of arable land and inefficient agriculture to hit production.

In the year to Wednesday the North received just 56.3 millimetres of rain or snow, the Rodong Sinmun newspaper reported Friday, the lowest since 1917.

Water was running out in the country's lakes and reservoirs, said the paper, the official mouthpiece of the ruling Workers' Party, adding: "The ongoing drought is causing a significant effect on the cultivation of wheat, barley, corn, potatoes and beans."

In their most recent estimates, the UN's Food and Agriculture Organization and the World Food Programme (WFP) said about 10.1 million North Koreans -- 40 percent of the population -- were suffering from severe food shortages, a similar figure to recent years.

Hundreds of thousands are believed to have died during a famine in the mid to late 1990s, a period known as the "Arduous March" in the North.
Posted by: trailing wife || 05/19/2019 00:42 || Comments || Link || E-Mail|| [6471 views] Top|| File under: Commies
Economy
White House proposal to tap Pell Grant fund casts a pall over NASA's moon plans
[Yahoo] Will NASA's plan to land astronauts on the moon by 2024 fly with Congress? The Artemis program's implications are still sinking in on Capitol Hill, but there's already a political problem having to do with where the money's supposed to come from.

Trump administration officials confirmed that the $1.6 billion being sought as a "down payment" for accelerating the push to the moon would be taken from a roughly $8 billion reserve account for the popular Pell Grant program, which funds education for millions of low-income students annually.

Due to the economy's rebound from the 2008-2009 Great Recession, the number of Pell Grant recipients has been declining in recent years, leading to a buildup in reserves. Because of that, taking money from the reserves would not affect current recipients, who will be receiving up to $6,195 for the 2019-2020 academic year.
Posted by: Skidmark || 05/19/2019 00:00 || Comments || Link || E-Mail|| [6499 views] Top|| File under:
India-Pakistan
3 policemen among four arrested in Rawalpindi rape case
[DAWN] Rawalpindi police have incarcerated
Drop the gat, Rocky, or you're a dead 'un!
four suspects, including three

coppers

, in connection with the alleged rape of a 22-year-old woman, DawnNewsTV reported on Saturday.

According to Rawat Police Station SHO Raja Aizaz Azeem, the victim had filed a complaint before Rawalpindi CCPO Capt (retd.) Faisal Rana against the quartet.

As per the case's first information report (FIR), the victim was out with a friend on May 15 when the armed suspects

kidnapped

her. They forced her into a car before taking turns subjecting her to rape, the FIR adds.


Posted by: Fred || 05/19/2019 00:00 || Comments || Link || E-Mail|| [6467 views] Top|| File under:
Who's in the News
24
[untagged]
8
Islamic State
5
Commies
3
Govt of Pakistan
3
Govt of Iran
1
Govt of Iran Proxies
1
Govt of Pakistain Proxies
1
Fatah
1
Govt of Sudan
1
Govt of Syria
1
Baloch Liberation Army
1
Narcos
1
Palestinian Authority
1
PLO
1
Sublime Porte
Bookmark
E-Mail Me
The Classics
The O Club
Rantburg Store
The Bloids
The Never-ending Story
Thugburg
Gulf War I
The Way We Were
Bio
Merry-Go-Blog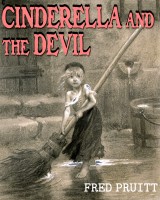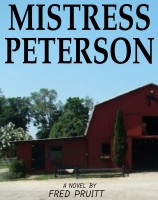 On Sale now!


A multi-volume chronology and reference guide set detailing three years of the Mexican Drug War between 2010 and 2012.

Rantburg.com and borderlandbeat.com correspondent and author Chris Covert presents his first non-fiction work detailing the drug and gang related violence in Mexico.

Chris gives us Mexican press dispatches of drug and gang war violence over three years, presented in a multi volume set intended to chronicle the death, violence and mayhem which has dominated Mexico for six years.
Click here for more information


Meet the Mods
In no particular order...


Steve White
Seafarious
Pappy
lotp
Scooter McGruder
john frum
tu3031
badanov
sherry
ryuge
GolfBravoUSMC
Bright Pebbles
trailing wife
Gloria
Fred
Besoeker
Glenmore
Frank G
3dc
Skidmark
Alaska Paul



Better than the average link...



Rantburg was assembled from recycled algorithms in the United States of America. No trees were destroyed in the production of this weblog. We did hurt some, though. Sorry.
52.23.219.12

Help keep the Burg running! Paypal: