-Short Attention Span Theater-
Global Law: Montana men who killed mountain lion at Yellowstone sentenced to 3-year worldwide hunting ban
[FoxNews] Three men in Montana have been sentenced for illegally hunting a mountain lion at Yellowstone National Park.

Austin Peterson, 20, Trey Juhnke, 20, and Corbin Simmons, 19, had each previously admitted to shooting the mountain lion in a clearly marked area of the park on Dec. 12, 2018, before bringing the lion back over the park's border and into their truck, per a Yellowstone news release.

Simmons later changed his tune and claimed he harvested the lion outside park boundaries.

The men's actions were found to be in violation of the Lacey Act of 1894, per the National Park Service (NPS), which prohibits the taking, selling or purchasing of wildlife from protected areas.

On May 3, a federal court sentenced Peterson to fines of approximately $1,700, as well as a three-year probation, throughout which he is banned from hunting, fishing and trapping worldwide. Juhnke and Simmons reportedly received equally harsh sentences at previous hearings in April; a representative for NPS was not immediately available to confirm whether those sentences were identical.
Posted by: Skidmark || 05/10/2019 00:00 || Comments || Link || [336067 views] Top|| File under:
-Land of the Free
Methodist Pastor and wife help home intruder Roberto Sanchez find God
[Guns America] If 24-year-old Roberto Sanchez thought hitting a pastor's home in suburban Houston would make an easy score, he discovered his mistake far too late.

Local media reports that United Methodist Church Rev. Jeff Powers and his wife Julie were awakened just before midnight on Saturday by a loud noise coming from their back yard. Going to investigate, they noticed their gate was open and saw someone creeping through their yard.

Both husband and wife retrieved their firearms while "the suspect forced his way and gained entry into the residence," according to a police report.

That's when the couple opened fire.

"At that point, they discharged their weapons several times at him and struck him," a homicide detective at the scene told ABC station KTRK-TV in Houston.
Posted by: Besoeker || 05/10/2019 05:37 || Comments || Link || [336069 views] Top|| File under:
Africa Horn
Sudanese forces seize 241 kg gold from plane
[AlAhram] Sudanese Rapid Support Forces seized 241 kilograms of gold from a plane that landed in Khartoum on Thursday in an investigation into possible smuggling.
The plane had departed from Nile River state, the RSF said.

General Othman Mohammed of the RSF said that only 93 of the 241 kilograms had been cleared for export. The status of the remaining quantity was unclear.

"Our duty is now to bring this large quantity to the Sudanese central bank so that it can complete the necessary legal measures," he said.

He did not give the name of the Moroccan company exporting the gold, or provide any further details beyond saying it was legally registered to operate in Sudan.

Gold mining is one of the main sources of foreign currency in the country, which produces around 100 tonnes of the metal a year.

Some 70 percent of output is estimated to be smuggled abroad as producers try to evade regulations requiring them to sell gold to the central bank in local currency at a price far below the black market rate.
Posted by: trailing wife || 05/10/2019 00:00 || Comments || Link || [336066 views] Top|| File under:
Africa North
Egypt deports dozens of Sudanese migrants
[Ynet] Egypt has deported 79 Sudanese nationals who were trying to cross into Libya to head onward to Europe.

Egyptian officials at the Cairo International Airport say the Sudanese were among dozens of migrants colonists, including Egyptians and citizens of other African countries, who were detained earlier this month in the northwestern city of Marsa Matrouh. It was not clear what happened to the others.

The officials spoke on condition of anonymity because they were not authorized to brief

news hound

s.

Libya became a major conduit for African migrants colonists and refugees fleeing to Europe

...also known as Moslem Lebensraum...
after the uprising that toppled and killed Muammar Qadaffy
...The late megalomaniac dictator of Libya, admired everywhere for his garish costumes, funny hats, harem of cutie bodyguards, and incoherent ravings. As far as is known, he is the only person who's ever declared jihad on Switzerland...
in 2011. Thousands have perished while making the perilous sea crossing to Europe while others have been detained and abused in Libya by smugglers and

gang

s.
Posted by: trailing wife || 05/10/2019 02:10 || Comments || Link || [336077 views] Top|| File under: Moslem Colonists
Caribbean-Latin America
The elite soldiers protecting the Amazon rainforest
[BBC] French Guiana, a small French overseas territory on the north-eastern coast of South America, is one of the most forested nations on the planet, but its precious ecosystem is under threat from illegal gold mining.

Sergeant Vadim raises his left hand bringing his squad to a halt. His right hand remains firmly clasped around his rifle.

"Here you can see clearly the path of gold miners," he says, whilst pointing towards a faint track covered in leaves. "They were here three or four days ago carrying heavy goods."

Sgt Vadim is part of the French Foreign Legion - an elite infantry unit of the French army made up of mostly international recruits tasked with patrolling the dense rainforest.

After further surveying the jungle, Sgt Vadim gives a short sharp whistle. Seconds later, a reply emanates from somewhere deep in the undergrowth. A second unit of men is close by.
Posted by: Besoeker || 05/10/2019 06:26 || Comments || Link || [336065 views] Top|| File under:
Venezuelan embassy goes dark as standoff intensifies on streets of Washington
[LMTONLINE] The sun had just dipped below the horizon Wednesday evening when the lights flicked off inside the Venezuelan embassy in Washington.

Waves of cheers rolled up and down the ordinarily quiet street in the elite Georgetown neighborhood at the center of an intensifying standoff between backers of Venezuelan opposition leader Juan Guaidó and left-wing activists who oppose U.S. intervention and support President Nicolás Maduro.

With no electricity, the activists who have been living inside the building adjusted to the latest challenge in their month-long occupation of the embassy. Organizers with Code Pink
... a U.S. anti-war group. The group describes itself as a women-initiated grassroots peace and social justice movement working to end the wars in Iraq and Afghanistan, stop new wars, and redirect our resources into healthcare, education, green jobs and other life-affirming activities. It was founded in 2002 by Jodie Evans, Medea Benjamin and of the other usual antiwar suspects. Its website lists hysterical allegations of US war crimes, and states that thousands of civilians were killed in Fallujah in 2004. Maybe it was millions. Benjamin was a 2000 candidate for the U.S. Senate on the Green Party ticket. She lost...
, a left-leaning organization known for its theatrical and provocative protests, said the utility bills had been paid in full by the building's owners: the Maduro-led Venezuelan government.

The group has been inside the embassy since April 10 at the invitation of Maduro government officials. About two weeks into Code Pink's residency, Venezuelan and Venezuelan-American protesters began to gather outside. They have not left since.

The embassy, a four-story brick building on a quiet side street near the Chesapeake and Ohio Canal, has become the site of a proxy power struggle that mirrors the international fight over the future of Venezuela.

Activists inside the building Thursday said they had no running water or electricity, although a

front man

for D.C. Water said water had not been shut off to the property. The utility Pepco declined to comment on why the electricity apparently was cut.

"Out of respect for customer privacy and public safety and in accordance with Public Service Commission regulations, Pepco does not discuss the status of individual customer accounts or service to individual properties," the company said in a statement. "This privacy protocol covers all Pepco customers including residential, commercial and industrial and government segments."
Posted by: Fred || 05/10/2019 00:00 || Comments || Link || [336077 views] Top|| File under: Commies
China-Japan-Koreas
North Korea Fires Projectiles, South Says
[AnNahar]
North Korea fired a number of unidentified projectiles Thursday, the South's military said, as a U.S. envoy visited Seoul for discussions on how to break the nuclear deadlock.

"North Korea fired unidentified projectiles eastward" from Sino-ri in North Pyongan province, the South's Joint Chiefs of Staff said in a statement.
Posted by: trailing wife || 05/10/2019 00:45 || Comments || Link || [336069 views] Top|| File under: Commies
U.S. seizes North Korean ship suspected of violating U.N. sanctions
[NBCNEWS] The U.S. has seized a
North Korean freighter that was caught shipping coal in violation of U.N. sanctions, the Justice Department revealed Thursday.

The 17,000-ton cargo ship, called the Wise Honest, was stopped in Indonesia last year after it was found to be carrying coal. The ship's captain was charged with violating Indonesian law, and last July, the U.S. filed an action to seize the ship, according to court papers.

Federal prosecutors said the seizure marks the first time the U.S. has taken possession of a North Korean ship for violating international sanctions.

"This sanctions-busting ship is now out of service," said John Demers, assistant attorney general for the Justice Department's National Security Division.
Posted by: Fred || 05/10/2019 00:00 || Comments || Link || [336099 views] Top|| File under: Commies
Trump administration forces China to sell the Port of Long Beach
[AmericanThinker] The Trump Administration's Department of Homeland Security has forced China's state-owned Cosco* to sell the Port of Long Beach over security concerns.

China's Cosco Shipping Holdings, which bought out its 75 percent‐owned Hong Kong‐based Orient Overseas International (OOCL), was forced to sell its Port of Long Beach Container Terminal ownership to Macquarie Infrastructure Partners for $1.78 billion.

The

B.O. regime

had no problems with OOCL signing a 40-year lease with the City of Long Beach in 2012 for control of America's second largest and most automated container handling operation. The sweetheart deal was part of the "Middle Harbor Redevelopment Program" to fund a $1.5-billion expansion through 2020.

But one of the first major actions of the Trump administration's Department of Homeland Security in March 2017 was issuing a "Committee on Foreign Investment in the U.S." national security hold on Cosco's acquisition of a former U.S. Navy port facility.

China operates six of the world's ten busiest container ports. The Chinese government has also funded the construction and operations of 43 ports in 35 countries under its "One Belt and One Road" (OBOR) initiative launched five years ago, according to China's Ministry of Transport.

As part of its efforts to gain asset dominance, China has directed its state-owned companies to exclusively buy products and services from other Chinese state-owned enterprises. As a result, China International Marine Containers Group has become the world's largest maker of shipping containers and Shanghai Zhenhua Heavy Industries has gained a 70 percent international market share for port cranes, and now exports to 300 ports in 100 countries.

Under the Macquarie acquisition terms, Orient Overseas International will pocket a $1.29 billion profit and still control vessel and rail traffic at the container facilities for the next twenty years.

Posted by: trailing wife || 05/10/2019 00:00 || Comments || Link || [336067 views] Top|| File under: Commies
Economy
Trade war: US raises tariffs on $200bn of Chinese goods
[BBC] The US has more than doubled tariffs on $200bn (£153.7bn) worth of Chinese products, in a sharp escalation of their damaging trade war.

Tariffs on those Chinese goods have risen to 25% from 10%, and Beijing has vowed to retaliate.

China said it "deeply regrets" the move and will have to take "necessary counter-measures."

The move comes as high-level officials from both sides are attempting to salvage a trade deal in Washington.

Only recently, the US and China appeared to be close to ending months of hostilities.

"The US has raised the tariff on $200bn of Chinese exports to the United States from 10% to 25%," China's Commerce Ministry said on its website.

"It is hoped that the US and the Chinese side will work together ... to resolve existing problems through cooperation and consultation."

Chinese stock markets were little changed after the deadline passed, with the Hang Seng index trading up 0.6% and the Shanghai Composite 1.5% higher.

The market took a beating earlier this week after US President Donald Trump flagged the tariff hike on Sunday.
Posted by: Besoeker || 05/10/2019 00:53 || Comments || Link || [336067 views] Top|| File under:
India-Pakistan
Women trafficking: how the gang started operation in Faisalabad
[DAWN] A Chinese man, who came to Pakistain in connection with the execution of a power project in Haveli Bahadar Shah in Jhang, allegedly established a gang for smuggling Pak Christian girls to China against Rs1.8 million to Rs3.5 million per girl.

During the last few days, the Federal Investigation Agency (FIA) raided various locations in Faisalabad


...formerly known as Lyallpur, the third largest metropolis in Pakistain, the second largest in Punjab after Lahore. It is named after some Arab because the Paks didn't have anybody notable of their own to name it after...


, Lahore and Rawalpindi and tossed in the clink
Continued on Page 49
Posted by: Fred || 05/10/2019 00:00 || Comments || Link || [336099 views] Top|| File under:
Police arrest man in Muzaffargarh suspected of setting girl on fire for rejecting marriage proposal
[DAWN] Police on Thursday incarcerated
Maw! They're comin' to get me, Maw!
the key suspect in an attempted murder case, who, along with his unidentified companion, allegedly set a girl on fire in Muzaffargarh for refusing his marriage proposal.


Can't imagine what concerns she might've had? I'm stumped


A first information report (FIR) was registered by the mother of the teenage girl, aged 15 or 16 years, under Sections 324 (attempted murder), 34 (acts done by several persons in furtherance of common intention) and 452 (house-trespass after preparation for hurt, assault or wrongful restraint) of the Pakistain Penal Code.

Police said that the victim, whose suffered burn injuries on her face, body and arms, was shifted to Muzzafargarh District Headquarters hospital. According to police, her condition is stable.

According to the FIR, the victim's mother woke up at around 1.30am during the night when she heard her daughter screaming. She said two men were running away after pouring oil on her daughter and setting her on fire.

Other relatives also came to their house and helped put out the fire. She said that they also found a purse with a photo, some money and a chit with two mobile numbers on it.

According to the victim's mother, the suspect and his unidentified companion had set her daughter on fire in an attempt to kill her and

bravely ran away

from the site of the incident.

She said that the suspect's parents had asked for her daughter's hand in marriage but they had rejected the proposal, alleging it was due to this the suspect and his lover companion had entered her house and set her daughter on fire.


Posted by: Fred || 05/10/2019 00:00 || Comments || Link || [336074 views] Top|| File under:
Trafficking ring: 11 Chinese suspects remanded into FIA custody
[DAWN] A Lahore court on Thursday remanded 11 Chinese nationals and two locals into the Federal Investigation Agency's custody for a probe into a transnational gang allegedly involved in prostitution and the illegal organ trade.

Judicial Magistrate Amir Raza directed FIA officials to complete their investigation within two days and produce the suspects in court on May 11.

An FIA

blurb

issued today detailed how the agency came to know about the the suspected ring, which involves large sums of money changing hands for the contracting of fake marriages between vulnerable Pak women and Chinese men. The women are allegedly trafficked into prostitution in China.

According to the FIA, a woman from Lahore was married off to a Chinese national after her father was approached by an 'agent' claiming to run a marriage bureau.
Posted by: Fred || 05/10/2019 00:00 || Comments || Link || [336066 views] Top|| File under:
Science & Technology
U.S. Military's New Secret Weapon: The "Flying Ginsu"
[Hot Air] Often military jargon is inscrutable to civilians, but not this time. The "flying Ginsu" is just what it sounds like: It's a small drone-fired missile, except instead of explosives it's equipped with ... blades. Six big farking knives shoot out the sides of this thing in the final seconds before impact, shredding everything in its path ‐ including jihadi masterminds. I almost don't believe it's real.
Posted by: Besoeker || 05/10/2019 00:51 || Comments || Link || [336109 views] Top|| File under:
Home Front: Culture Wars
Homeless Man Accused Of Openly Pleasuring Himself In Downtown Sacramento
I don't think this would be tolerated in Cincinnati.

SACRAMENTO (CBS13) ‐ People living in downtown Sacramento say they don't feel comfortable in their own home. Some are even moving, all because of a homeless man.

"Pants pulled down to the ankles pleasuring himself like he was at an amusement park," said Robert Ellis.

Robert says he looked out his bedroom window to see a homeless man, with his pants down, surrounded by pornographic magazines.

"I did a triple take and that's when I noticed an obscene act taking place in front of my eyes," said Robert.

"It was horrifying in broad daylight with pornographic material strewed all around him and not a care in the world," said Andrea Michon, a concerned parent.

To make matters worse, it happened less than a mile from an elementary and middle school.

"As parents, this is exactly our worst nightmare," Andrea said.

Robert called the police, and the man was arrested, but since this is a misdemeanor crime, he was released a few hours later.

"That's very frustrating. Very concerning. But that's sad because he needs help obviously and I'm sure he didn't get help in 12 hours," said a neighbor.

Knowing the man is back in the neighborhood has people feeling helpless and resorting to options they never thought they would.

"It's gotten me to the point where I think I'm going to have to sell my house now. I don't want to be here anymore," Robert said.

Kids in the neighborhood are being told to play just in the backyard, for now.


Posted by: Beavis || 05/10/2019 00:00 || Comments || Link || [336094 views] Top|| File under:
Government
Dupe entry: Update on Trump Judicial Appointments
This week the Senate confirmed 2 Trump nominees to the 2nd Circuit Court of Appeals. Judges Joseph F. Bianco and Michael H. Park bring the 2nd Circuit to near parity (6 R appointees to 7 D appointees). Two additional 2nd Circuit Judges (Dennis Jacobs and Christopher Droney) have announced that will be taking senior status in the coming months. Jacobs was appointed by G.H.W. Bush, so this seat is a wash. Jacobs, however, was appointed by Obama. His replacement by Trump would represent the second circuit court flip during Trump's presidency (the first was the Third Circuit which flipped in March with the confirmation of Paul Matey).

The Senate has now confirmed a total of 39 Trump appointees to the Federal Courts of Appeals. By comparison, Obama appointed 55 Appeals Court Judges in his 8 years. There are currently an additional 8 Appeals Court vacancies for which Trump has made 4 pending nominations. Four of these vacancies, including 3 for which there are pending nominations, are to the notorious 9th Circuit. If Trump is able to fill all 4 slots, he will bring the 9th Circuit to near parity (16 D to 13 R). The Senate has scheduled a vote next week on Kenneth Kiyul Lee's nomination to the 9th Circuit, along with votes on additional District Court nominations.

All of this is, of course, good news for those of us who believe in the rule of law. The only disappointment is that we are running out of vacancies on the Courts of Appeals (thanks to historic Democrat obstruction, there are currently more District Court vacancies – 121 - than when Trump first took office). Over time there will be additional retirements, but for the time being the action will move to the District Courts.

Posted by: Iblis || 05/10/2019 00:00 || Comments || Link || [336073 views] Top|| File under:
Home Front: Culture Wars
Seattle elites attack rape victim, defend white male rapist
[CityJournal] A year ago, in Seattle, a man living in a city-funded homeless encampment raped a woman in the bathroom of a Volkswagen dealership in the city's Ballard neighborhood. Christopher Teel had arrived from Texas as a transient and was evading multiple warrants, but the city-sanctioned encampment welcomed him without conducting a criminal-background check.

The story caused a sensation, with wide media coverage and public demands for increased security measures, but the crime victim remained silent and her identity was kept secret. Nearly a year later, the victim, Lindsey, contacted me. After being raped, she had approached city leaders and met with the sitting councilman for nearly an hour but was received, she says, with dismissiveness. Teel's crime against her did not fit the preferred narrative of compassion for the homeless, so the political class downplayed it. By the time Lindsey reached out to me, she was ready to speak out.

Lindsey asked me to create a short documentary so that she could tell her story in her own words. I've worked for more than a decade as a documentary filmmaker, but my interview with Lindsey was one of the most wrenching I've ever done. She walked me through the details of the attack and her deep frustrations with the political leadership that created the conditions for the crime to occur and then resisted making changes even after her story broke.

We edited the film together and posted it to Facebook on April 22. That evening, it was the lead story on all four local Seattle news networks and had reached more than 35,000 people on social media. The public renewed its call for warrant checks at city-sanctioned encampments. Seattle mayor Jenny Durkan condemned the assault and commended "the courage of a survivor of sexual violence to speak out."

Then came the backlash. Progressive activists launched a counterattack against Lindsey on social media. Local journalist Erica Barnett claimed that the story drew attention because Lindsey is an "attractive blonde woman" and dismissed the victim's "many tears" as theatrics serving a false narrative that the homeless represent a danger to the community. She demanded that the media temper its reporting and be mindful that "graphic descriptions of violent rape may be triggering for survivors." Barnett's message was amplified on left-wing Twitter; Councilwoman Lorena Gonzalez claimed that Lindsey's story would create fear and cause harm to communities "that may already be triggered."

The reality: city-sanctioned encampments in Seattle have become magnets for crime and violence. According to the Seattle Times, when the city opened a low-barrier encampment in Licton Springs, the police recorded a 221 percent increase in reported crimes and public disturbances. Neighbors witnessed a dramatic rise in property destruction, violence, prostitution, and drug dealing in the area. According to King County Jail statistics, homeless individuals are 38 times more likely to commit crimes than the average citizen (the homeless represented 0.5 percent of the population but 19 percent of jail bookings last year).

Seattle's activist class seems, then, to have more compassion for transient criminals than for the victims of their crimes. Lindsey's story should be a clarion call for everyone who cares about violence against women. But in the tortured logic of intersectionality, the story of a homeless rapist demands "context," while the white, blonde, middle-class target of his assault is an unsympathetic victim.

Lindsey's story reveals a fault line opening between elite opinion and public opinion. Most private citizens praised Lindsey as a heroic survivor and echoed her call for greater safety at homeless encampments. They should reflect on the likelihood that their leaders' contempt for her extends to them, too. The more Seattleites who come to that conclusion, the more likely we are to see change.
Posted by: Herb McCoy || 05/10/2019 00:00 || Comments || Link || [336088 views] Top|| File under:
Who's in the News
31
[untagged]
7
Islamic State
5
Govt of Iran
5
Taliban
5
Moslem Colonists
4
al-Nusra
4
Commies
3
Hamas
1
TTP
1
al-Qaeda
1
Govt of Iraq
1
Govt of Pakistan
1
Sublime Porte
Bookmark
E-Mail Me
The Classics
The O Club
Rantburg Store
The Bloids
The Never-ending Story
Thugburg
Gulf War I
The Way We Were
Bio
Merry-Go-Blog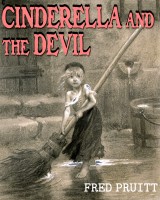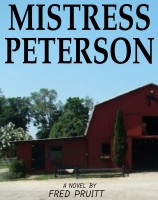 On Sale now!


A multi-volume chronology and reference guide set detailing three years of the Mexican Drug War between 2010 and 2012.

Rantburg.com and borderlandbeat.com correspondent and author Chris Covert presents his first non-fiction work detailing the drug and gang related violence in Mexico.

Chris gives us Mexican press dispatches of drug and gang war violence over three years, presented in a multi volume set intended to chronicle the death, violence and mayhem which has dominated Mexico for six years.
Click here for more information


Meet the Mods
In no particular order...


Steve White
Seafarious
tu3031
badanov
sherry
ryuge
GolfBravoUSMC
Bright Pebbles
trailing wife
Gloria
Fred
Besoeker
Glenmore
Frank G
3dc
Skidmark



Better than the average link...



Rantburg was assembled from recycled algorithms in the United States of America. No trees were destroyed in the production of this weblog. We did hurt some, though. Sorry.
44.197.101.251

Help keep the Burg running! Paypal: