-Lurid Crime Tales-
BREAKING: Shooting at San Diego-area synagogue causes injuries, man detained: police
[Al-Rooters]

48 hr rule. Unlikely neighborhood for a terror attack - Poway, but who knows




Abu Uluque submitted the following at 16:10:

Not many details yet.


Sheriff's deputies warned of a man with a gun at Chabad of Poway about noon Saturday

APRIL 27, 2019 12:35 PM

POWAY ‐ As many as four people have reportedly been shot at the Chabad of Poway on Saturday. A suspect was taken into custody.

Sheriff's deputies first warned about a man with a gun in the area of the Jewish synagogue on Chabad Way about noon.

"Please stay clear of the area and allow deputies to safely do their job. Thank you for your patience and cooperation," the sheriff's tweet said.

Authorities have taped off the area around Chabad and a command post has been set up at Chaparral Elementary School just north of the congregation.

It was unclear where in the synagogue the shooting occurred.

Jewish prayers are held at 10 a.m. each Saturday, then a children's program at 11 a.m., according to the synagogue's website. A sit-down Kiddush and Farbrengen ‐ traditional Jewish gatherings ‐ were to follow.

Several neighbors reported hearing the gunshots, and some were evacuated from nearby homes to the school temporarily as a precaution.

San Diego police were keeping watch on other local synagogues as a precaution.

No further information was immediately available.
Posted by: Frank G || 04/27/2019 16:17 || Comments || Link || E-Mail|| [10796 views] Top|| File under:
California killer accused of beheading, torturing cellmate
[FoxNews] One convicted killer has been accused of beheading another in what authorities call an exceptionally sadistic torture slaying at a California prison.

Corcoran State Prison inmate Jaime Osuna removed several body parts from his cellmate, Luis Romero, Assistant Kings County District Attorney Phil Esbenshade said Friday. Charges accuse Osuna, 31, of repeatedly cutting Romero last month using what the prosecutor called a sharp metal object wrapped in string and attached to a handle.

It's not clear how much happened while Romero, 44, was still alive or whether anyone heard the overnight assault, but "we do believe that the victim was conscious during at least a portion of the time," Esbenshade said in an email. "This is the most gruesome case that I have seen in terms of heinousness in the slaying."
Posted by: Skidmark || 04/27/2019 10:18 || Comments || Link || E-Mail|| [10795 views] Top|| File under:
Mohamed Noor, cop who killed bride-to-be, expresses regret over joining force
[NYPOST] The Minneapolis cop who shot and killed an Australian bride-to-be, took the stand at his own murder trial and tearfully confessed that he regrets becoming a police officer, according to reports.

"If I knew this would happen, I never would have become a cop," Mohammed Noor said while being questioned by his lawyer, Tom Plunkett, in Hennepin County District Court on Thursday.

The former officer testified that he thought Justine Damond ‐ a 40-year-old yoga teacher who called 911 to report a disturbance at her home ‐ was "a threat" when she approached his police vehicle in her pink pajamas in July 2017, local NBC affiliate KARE 11 reported.

Noor, 32, told jurors he fired his gun because he heard a loud bang on the driver's door and thought his partner Matthew Harrity's life was in danger.

When he realized she was not armed, he became frozen with grief, he testified.

"I felt like my whole world came crashing down. Great anguish. Couldn't breathe. [I had] slight paralysis," Noor said ‐ and then began crying, according to Twincities.com.

He later told a lawyer for the prosecution, "I had to make a split-second decision."

Noor shot Damond in the stomach after he was called to her home around 11:30 p.m. July 15, 2017, to investigate a possible assault.

He has claimed he saw a man on a bike riding toward Damond's house right before the shooting ‐ and that he acted in self-defense.
Posted by: Fred || 04/27/2019 00:00 || Comments || Link || E-Mail|| [10795 views] Top|| File under: Moslem Colonists
USC official fired over college bribery scandal, now drives for Lyft
We'll see your Peter Principle and raise it one actual law enforcement.

[NYPOST] A top University of Southern

Caliphornia, an impregnable bastion of the Democratic Party,

official who was fired for allegedly taking bribes in the college admissions scandal is now working as a Lyft driver ‐ and selling her $2 million mansion, according to a new report.

Donna Heinel lost her job as USC's senior associate athletic director last month when she was busted for allegedly taking more than $1.3 million in payoffs to help at least 24 rich kids get into the college as bogus athletic recruits ‐ including the daughters of "Full House" star Lori Loughlin.

Now she's ferrying around passengers as a driver for ride-sharing company Lyft ‐ and recently put her home in Long Beach on the market for $1.998 million, CBS LA reports.

She bought the four-bedroom, three-story, Mediterranean-style property in 2012 for $1.2 million, according to the LA Times.

Heinel was one of a dozen college athletic officials tossed in the calaboose
Youse'll never take me alive coppers!... [BANG!]... Ow!... I quit!
for working with the scheme's

criminal mastermind

, William "Rick" Singer, in the nationwide scam, and has pleaded not guilty


"Wudn't me."


to charges of conspiracy to commit racketeering.
Posted by: Fred || 04/27/2019 00:00 || Comments || Link || E-Mail|| [10795 views] Top|| File under:
Former State Department Official Spied for China Since 2007
[Wash Free Beacon] China's Ministry of State Security successfully obtained State Department internal documents from an embassy office manager who was paid in cash and gifts, according to court documents in the case of Candace Claiborne, a spy for China since 2007.

Claiborne, 62, a former State Department office manager posted to both Beijing and Shanghai, pleaded guilty on Wednesday to a single conspiracy charge of defrauding the government by lying to federal agents about extensive contacts with two MSS intelligence officers.

"Candace Marie Claiborne traded her integrity and non-public information of the United States government in exchange for cash and other gifts from foreign agents she knew worked for the Chinese intelligence service," said Assistant Attorney General John C. Demers. "She withheld information and lied repeatedly about these contacts."

The government did not charge Claiborne with espionage and she had claimed in interviews with the FBI that she only passed unclassified State Department information to the MSS.

New details of the spy case were outlined in a statement of facts submitted to federal court in the case as part of her plea bargain.

Claiborne had access to top-secret information and was recruited by the MSS in 2007 and continued to have contacts with one of two MSS handlers until at least 2016.

The case highlighted a decades-long failure on the part of the FBI to aggressively counter Chinese intelligence activities targeting Americans. At the time of her arrest in March 2017, Claiborne was the first American prosecuted for Chinese spying in nearly 10 years.

Since then, federal authorities have charged three other former intelligence officials with espionage-related offenses.
Posted by: Frank G || 04/27/2019 06:28 || Comments || Link || E-Mail|| [10794 views] Top|| File under: Commies
Kim Jong Un left Russia seven hours ahead of schedule, invited Putin to visit, badmouthed US
[TWITTER]
Kim Jong Un invited President Putin to visit North Korea, and Putin has accepted
[TWITTER]
North Korea's Kim tells Putin US acting in 'bad faith', reports local media


How utterly adorable — he thinks this will impress Vladimir Putin, formerly of the KGB.

[DAWN] Kim Pudge Jong-un


...the overweight, pouty-looking hereditary potentate of North Korea. Pudge appears to believe in his own divinity, but has yet to produce any loaves and fishes, so his subjects remain malnourished...


has accused the United States of acting in "bad faith" in talks on its nuclear arsenal,
North Korean state media said on Friday as he left Russia following his first summit with President Vladimir Putin


...President-for-Life of Russia. He gets along well with other presidents for life. He is credited with bringing political stability and re-establishing something like the rule of law, which occasionally results in somebody dropping dead from poisoning by polonium or other interesting substance. Under Putin, a new group of business magnates controlling significant swathes of Russia's economy has emerged, all of whom have close personal ties to him. The old bunch, without close personal ties to Putin, are in jail or in exile or dead from poisoning by polonium or other interesting substances...


Kim's armoured train departed the Far Eastern port city of Vladivostok a day after talks that saw Putin back the North's need for "security guarantees" in its standoff with the US.

The official Korean Central News Agency (KCNA) reported that Kim told Putin the US had adopted a "unilateral attitude in bad faith" at a summit with President Donald Trump


...New York real estate developer, described by Dems as illiterate, racist, misogynistic, and what ever other unpleasant descriptions they can think of, elected by the rest of us as 45th President of the United States...


two months ago in Hanoi.

"Peace and security on the Korean peninsula will entirely depend on the US future attitude, and the DPRK will gird itself for every possible situation," Kim was quoted as saying.

The Kim-Trump summit broke down in late February without a deal, after cash-strapped Pyongyang demanded immediate relief from sanctions but the two sides disagreed over what the North was prepared to give up in return.

Posted by: Fred || 04/27/2019 00:00 || Comments || Link || E-Mail|| [10795 views] Top|| File under: Commies
China accuses France of illegally sailing warship in Taiwan Strait
[FT] China has accused

La Belle France

of "illegally entering Chinese waters" after a French naval vessel sailed through the Taiwan Strait earlier this month, in an escalation of its rhetoric that highlights rising tensions over the status of the island nation that Beijing claims as its territory.

Senior Colonel Ren Guoqiang, China defence ministry

front man

, said on Thursday that Beijing had made stern representationsto

Gay Paree

over the passage of the French warship and said the Chinese navy had sent ships to warn the French ship to leave the waterway, according to

news hound

s present at the

presser

.

China sees Taiwan as its territory and has threatened annexation if Taipei refuses indefinitely to give up its de facto independence.

The French defence ministry made no immediate comment on Thursday. But defence officials told the Financial Times that the French navy had been transiting the Taiwan Strait at least once a year without any problem or reaction from the Chinese side.

"

La Belle France

reaffirms its commitment to freedom of navigation in accordance with the law of the sea," said one.

Posted by: Fred || 04/27/2019 00:00 || Comments || Link || E-Mail|| [10795 views] Top|| File under: Commies
India-Pakistan
Rawalpindi police make arrests after minor boy sexually assaulted by schoolmates
[DAWN] Rawalpindi police on Thursday registered an FIR against three individuals for sexually assaulting a 15-year-old male student studying in Grade 8 of a private school.

The victim is a Pak-American dual national who came to Pakistain to study one and a half years ago.


They raped an American?! What on earth were they thinking??

Two of the suspects have been incarcerated
Yez got nuttin' on me, coppers! Nuttin'!
while a search is underway for the third suspect, who is on the run, police confirmed.

The primary suspect is a senior student studying in Grade 12 at the same school who, along with two of his friends, sexually assaulted the 15-year-old after taking him for ice cream.

A case has been registered against the suspects under Sections 292, 34, 367A and 377 of the Pakistain Penal Code (PPC).

Section 292 A of the PPC deals with exposing children to seduction. Section 377 deals with unnatural offences and Section 367 deals with kidnapping with the intent to subject a person to grave harm, while Section 34 deals with common intention.

According to an FIR registered by the victim on April 25, he had gone shopping to Saddar on April 19 when he ran into a schoolfellow who was with his friends.

He said that the three perpetrators lured him to an ice cream shop, after which they forcibly took him to a parking lot in a car and tried to assault him. The victim said that when he attempted to make noise, they tied his mouth shut with a cloth in order to silence him.

The 15-year-old said that the suspects then took him to a 'dera' in a deserted area and opened the lock to the 'dera' with keys that were in their possession.

The victim recounted that the three individuals took turns assaulting him. He said that while one would assault him, the other would hold a pistol and the third would make a video. He added that the videos were then forwarded ahead to other people.


Posted by: Fred || 04/27/2019 00:00 || Comments || Link || E-Mail|| [10794 views] Top|| File under:
Science & Technology
The universe is expanding way faster than astronomers thought
[NYPOST] The universe is expanding far faster than we thought ‐ and scientists are struggling to keep up.


Interesting. The universe is apparently expanding faster than the speed of light.


That's according to a shocking new study, published in The Astrophysical Journal, which says we may need to rewrite the history of the cosmos to get our heads around the baffling find.

Researchers used one of the world's most powerful telescopes to track the movements of faraway galaxies.

They found the space galaxies are shifting away from each other faster than previous estimates.

Based on the universe's trajectory seen shortly after the Big Bang, this means the cosmos is expanding about 9% quicker than we thought.

Measurements were taken with NASA's Hubble telescope and back up previous readings taken by the space gadget.

Astronomers admit that new physics may be needed to fathom the finding, which doesn't line up with how we understand the universe.

This could rewrite the history of the Universe, which is largely based on our current grasp of physics.

"This is not what we expected," said study lead author Adam Riess, a scientist at Johns Hopkins University.

"This mismatch has been growing and has now reached a point that is really impossible to dismiss as a fluke."

Scientists used Hubble to measure the light coming off of 70 stars in our neighboring galaxy, the Large Magellanic Cloud.

They used a new method to capture quick images of these stars.

Because of the way they brighten and dim at predictable rates, these stars, called Cepheid variables, can be used to measure distances in the universe.

Their results don't match up with the expected expansion rate of the universe, which was calculated by the European Space Agency's Planck satellite, based on conditions Planck observed 380,000 years after the Big Bang.

"This is not just two experiments disagreeing. We are measuring something fundamentally different," Riess explained.

"One is a measurement of how fast the universe is expanding today, as we see it. The other is a prediction based on the physics of the early universe and on measurements of how fast it ought to be expanding.

"If these values don't agree, there becomes a very strong likelihood that we're missing something in the cosmological model that connects the two eras."
Posted by: Fred || 04/27/2019 00:00 || Comments || Link || E-Mail|| [10794 views] Top|| File under:
Government
Hiring Illegals via a Staffing Company
[Dallas News] Nearly a month after immigration officials rounded up hundreds of employees at an Allen technology company, it's unclear whether the business will face repercussions for using an unauthorized workforce.


The employees arrested by U.S. Immigration and Customs Enforcement for working illegally at CVE Technology Group, which refurbishes cellphones and other electronics, remain in limbo. 283 workers were taken into custody. Most were later released. Legal delays and immigration court backlogs will leave many waiting months or years for a resolution.
Waiting years to be sent back? Is this a great country, or what?
But experts say large loopholes in federal immigration law often allow employers to avoid prosecution. The practice of using staffing companies as a barrier from responsibility helps keep companies from "knowingly" hiring unauthorized workers while still benefiting from their labor.


What about the 'staffing company'? Can they be prosecuted?


Staffing companies are often so "thinly capitalized" that they often fold when held accountable for bad actions, making it hard for workers to get restitution for labor violations.


The workers? You mean the illegal aliens, taking American jobs?


Still, a cottage industry of these small firms has made a profitable market out of temporary ‐ and sometimes unauthorized ‐ workers.


Sometimes. Maybe some are being legally exploited?


CVE Technology shifted blame to its staffing companies, saying those arrested "were employed by unrelated third parties, not CVE. We work with multiple temporary and staffing agencies, all of whom are independently owned and operated, and each of whom contractually accepts full responsibility to ensure compliance with all applicable law."

"These companies need to go about it properly. They need to be using a legal workforce. It's required by law," [ICE Special Agent in Charge] Berger said at a news conference. "It potentially exploits the illegal workers. ... They're afraid to complain oftentimes because they'll lose their job. They become victimized by their employers. I can't say that's happening in this case ‐ I'm just talking in general. The situation is ripe for exploitation of an illegal workforce."
Not as big fan of exploitation. On the other hand, had they stayed at home, they wouldn't be exploited, and having American lawyers seeking restitution for said exploitation.
Often, it's up to individual states to regulate the staffing companies. In Texas, for example, "professional employer organizations" must file with the Texas Department of Licensing and Regulation, and they can face fines for bad actions.

In California, Padin said, lawmakers have worked to close the loophole. A 2014 law there holds staffing companies and larger employers equally liable for labor violations. Although those protections don't extend to immigration law, it's a good start, Padin said.


Tell the Socialists we need more government regulation!


"Laws like this one are really important because they incentivize host clients to scrutinize contractors," she said. "That basically makes sure that hiring companies are jointly responsible."


But no need to go after the illegal agents who arrange for these workers to be exploited, and sell them fake papers to facilitate their exploitation. Thanks, main stream media!




Posted by: Bobby || 04/27/2019 09:59 || Comments || Link || E-Mail|| [10795 views] Top|| File under:
Who's in the News
23
[untagged]
8
Islamic State
5
Moslem Colonists
4
Commies
3
Taliban
3
Sublime Porte
3
Govt of Pakistan
2
Govt of Iran
2
al-Nusra
2
Arab Spring
1
Govt of Syria
1
Islamic Jihad (Palestian)
1
Hamas
1
Govt of Sudan
1
PLO
Bookmark
E-Mail Me
The Classics
The O Club
Rantburg Store
The Bloids
The Never-ending Story
Thugburg
Gulf War I
The Way We Were
Bio
Merry-Go-Blog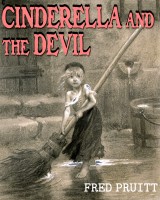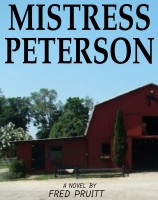 On Sale now!


A multi-volume chronology and reference guide set detailing three years of the Mexican Drug War between 2010 and 2012.

Rantburg.com and borderlandbeat.com correspondent and author Chris Covert presents his first non-fiction work detailing the drug and gang related violence in Mexico.

Chris gives us Mexican press dispatches of drug and gang war violence over three years, presented in a multi volume set intended to chronicle the death, violence and mayhem which has dominated Mexico for six years.
Click here for more information


Meet the Mods
In no particular order...


Steve White
Seafarious
tu3031
badanov
sherry
ryuge
GolfBravoUSMC
Bright Pebbles
trailing wife
Gloria
Fred
Besoeker
Glenmore
Frank G
3dc
Skidmark



Better than the average link...



Rantburg was assembled from recycled algorithms in the United States of America. No trees were destroyed in the production of this weblog. We did hurt some, though. Sorry.
3.238.118.80

Help keep the Burg running! Paypal: