-Lurid Crime Tales-
This is how Whitey Bulger died in prison
[NY Post] Whitey Bulger's death has officially been ruled a homicide.


"Natural Causes"


The notorious gangster died of "blunt force injuries to the head" after being assaulted by multiple people, according to his death certificate, obtained by NBC10 Boston on Thursday.

Bulger, 89, was bludgeoned to death with a padlock stuffed in a sock Oct. 30, 2018, hours after being transferred to a federal jail in West Virginia.

Officials have said they believe other inmates killed the blood-thirsty Boston gangster. Six months after his murder, no one has been charged.


"I am Spartacus!"
Posted by: Frank G || 04/26/2019 00:00 || Comments || Link || E-Mail|| [6483 views] Top|| File under:
-Obits-
Bronze Star recipient killed helping stranded motorist change tire in Virginia
[FoxNews] An Army colonel and Bronze Star recipient who served two tours in Iraq and one in Afghanistan died for injuries sustained while helping a stranded motorist in Virginia last week, a report said.

Col. Gregory S. Townsend, 46, who joined the Army in 1996, was changing another driver's tire on a freeway south of Richmond Thursday when the vehicle fell on him, the Richmond Times-Dispatch reported. He was airlifted to the hospital where he died on Monday, the Army said.

Townsend had deployed to Afghanistan in 2003 and 2009 and to Afghanistan in 2009. He was assigned most recently as a commander at the U.S. Army Quartermaster School at Fort Lee, according to the report.

Posted by: Skidmark || 04/26/2019 00:00 || Comments || Link || E-Mail|| [6465 views] Top|| File under:
-Short Attention Span Theater-
Ancient Peruvian microbrewery, sour ale helps explain longevity of the Wari empire
The study of an ancient microbrewery in Peru and its supply of a sour beer has provided scientists new insights into the stability of the Wari empire.

For several years, researchers have been studying the remains of a brewing site at Cerro Baúl, an ancient city in southern Peru and the political center of the Wari empire, which lasted from 600 to 1100 AD -- a long time for an ancient dynasty.

According to archaeologists, the brewing site played an important role in the development the empire's political organization.

"It was like a microbrewery in some respects. It was a production house, but the brewhouses and taverns would have been right next door," Ryan Williams, an associate curator and head of anthropology at the Field Museum in Chicago, said in a news release.

Williams and his colleagues estimate political elites regularly gathered at the brewery to drink a locally made sour ale called chicha.

"[Chicha] was only good for about a week after being made, it wasn't shipped offsite -- people had to come to festivals at Cerro Baúl to drink it," Williams said. "These festivals were important to Wari society."

For the latest study, researchers blasted the insides of one of the beer-drinking vessels with a laser. The laser helped separate a layer of the beverage from the ceramic. When researchers heated the ancient beer molecules, they were able to discern some of the ingredients.

Scientists determined the sour ale was made using pepper berries, a drought resistant plant. They also confirmed the ceramic drinking vessels were locally made. The findings -- published this week in the journal Sustainability -- suggests the Wari's beer supply was immune to unfavorable weather and trading disruptions.

Even when instabilities arose, the Wari empire always had beer. Researchers at the Field Museum suggest the beverage was a tool of political unity.

"We think these institutions of brewing and then serving the beer really formed a unity among these populations, it kept people together," said Williams.
Posted by: 746 || 04/26/2019 11:37 || Comments || Link || E-Mail|| [6494 views] Top|| File under:
-Land of the Free
NSA asks to end mass phone surveillance-work involved outweighs its intelligence value
[NakedSecurity] The National Security Agency (NSA) has asked to end its mass phone surveillance program because the work involved outweighs its intelligence value, according to reports this week.

Sources told the Wall Street Journal that the NSA has recommended the White House terminates its call data records (CDR) program. The logistics of operating it aren't worth the intelligence that it provides, they said.

The NSA's clandestine phone records gathering program dates back to the introduction of the Patriot Act in 2001, shortly after the 9/11 attacks on the US. Section 215 of the Act enabled the US intelligence community to collect extensive information.

Shortly afterwards, President George Bush authorized the warrantless collection of data about international telephone calls and emails, and the NSA began collecting data under a program called Stellar Wind.

In 2006, a class action suit targeted Verizon, BellSouth and AT&T, alleging that they handed over call records to the NSA. In 2013, Edward Snowden publicly revealed documents detailing the Stellar Wind program. The American Civil Liberties Union (CLU) sued then-director of national intelligence James Clapper to stop the bulk metadata collection program for violations under the first and fourth amendments.

The ACLU won its case on appeal in May 2015, just before Section 215 expired under a sunset clause. Congress passed the Freedom Act a day after the clause expired, sustaining Section 215 but with new restrictions. One of these included the retention of bulk call metadata by the phone companies. The NSA would have to query it using specific selectors to limit the number of records gathered. This contrasts with the previous practice, in which the NSA collected and held call data records itself.

This legislation seems to have made the bulk data collection program less useful. The WSJ cites one government official saying that:


The candle is not worth the flame.

The CDR program has come under increasing political pressure in recent months. In March, Senators Ron Wyden and Rand Paul introduced the Ending Mass Collection of Americans' Phone Records Act of 2019, which aims to eliminate the program. Wyden said at the time:


The NSA's sprawling phone records dragnet was born in secrecy, defended with lies and never stopped a single terrorist attack. Even after Congress acted in 2015, the program collected over half a billion phone records in a single year. It's time, finally, to put a stake in the heart of this unnecessary government surveillance program and start to restore some of Americans' liberties.

The pair were concerned by a public statement by the NSA in June 2018, in which it admitted to collecting some call data records that it was not authorized to receive, due to "technical irregularities".

The senators wrote a letter to the NSA's inspector general detailing their concerns in August 2018.
Posted by: DarthVader || 04/26/2019 11:10 || Comments || Link || E-Mail|| [6520 views] Top|| File under:
Russian MiG-31 Foxhound Shot Down Its Wingman During Disastrous Live Fire Exercise
[THEDRIVE] A new report, citing a leaked Russian government document, says that a crash of MiG-31 Foxhound in Siberia almost two years ago was actually the result of a friendly fire incident during a botched training exercise. In addition, the summary of the mishap suggests that there could be dangerous problems with the aircraft's Zaslon-AM radar and Baget-55 fire control system that might increase the risk of more accidental shootdowns occurring in the future.

Baza, a relatively new Russian independent online investigative news outlet, revealed the new information on Apr. 23, 2019. The incident in question had occurred on Apr. 26, 2017, over the Telemba proving ground in Buryatia, a semi-autonomous republic within Russia that borders Mongolia. At the time, the Kremlin said that the plane had been on a training exercise, but offered no additional details about the mishap. Both of the Foxhound's crew survived the incident.
Posted by: Fred || 04/26/2019 00:00 || Comments || Link || E-Mail|| [6471 views] Top|| File under:
N.Korean Officials 'Executed Over Summit Collapse'
[Chosun Ilbo] Four
North Korean officials have been shot over the collapse of the U.S.-North Korea summit in Hanoi in February, according to rumors flying around the secretive state.

Asia Press on Wednesday reported rumors that a diplomat from the North Korean Embassy in Hanoi and three other Foreign Ministry officials were executed by firing squad in Pyongyang early this month as

bigwig

s from the Workers Party looked on.

They were accused of taking bribes to leak confidential information to U.S. officials while negotiating the agenda before the summit.

Earlier, the regime reprimanded Kim Hyok-chol, North Korea's top negotiator with the U.S., and Kim Song-hye from the United Front Department, over the failed summit.

Kim Hyok-chol was not on the ballot for elections to the rubber-stamp Supreme People's Assembly last month.

But Asia Press said the rumors have not been verified, and it is possible the regime is deliberately spreading misinformation in a bid to divert the blame from Kim Pudge Jong-un


...the overweight, pouty-looking hereditary potentate of North Korea. Pudge appears to believe in his own divinity, but has yet to produce any loaves and fishes, so his subjects remain malnourished...


himself.or by any means without prior written permission.
Posted by: Fred || 04/26/2019 00:00 || Comments || Link || E-Mail|| [6480 views] Top|| File under: Commies
India-Pakistan
KP Assembly resolution for raising marriage age to 18 lauded
[DAWN] Various civil society organizations (CSOs) have applauded the Khyber-Pakhtunkhwa Assembly for unanimously passing a resolution urging the provincial government to raise the minimum marriage age to 18 years and make legislation to end domestic violence.

Civil Society Networks in Khyber-Pakhtunkhwa Partners for Prevention and Response (P4PR), the provincial alliance to end early child and forced marriages, KP civil society joint working group and Pakhtunkhwa Civil Society Network (PCSN) in a joint statement here on Wednesday urged the

politician

s to play their role for an end to violence from the society.

The resolution moved by chairperson of the women parliamentary caucus Maliha Asghar was also signed by women parliamentarians of various political parties, including Nighat Yasmin Orakzai, Ayesha Bano, Sumaira Shams, Ayesha Naeem and Shagufta Malik.

Child rights activists believe that child marriages had a devastating impact on the lives of the children, particularly girls.

Qamar Naseem, provincial coordinator of the Alliance to End Early, Child and Forced Marriages, appreciated the women

politician

s for introducing this resolution. He said that Pakistain had committed to eliminating child, early and forced marriages by 2030 in line with the target 5.3 of the Sustainable Development Goals. He said that ending child marriages was critical for girls' rights, health, wellbeing and ability to survive into adulthood.


Posted by: Fred || 04/26/2019 00:00 || Comments || Link || E-Mail|| [6490 views] Top|| File under: Govt of Pakistan
Dera Ghazi Khan police arrest suspected rapist, murderer of minor girl
[DAWN] Police have traced out and incarcerated
Keep yer hands where we can see 'em, if yez please!
the rapist and murderer of a minor girl with the help of a DNA test report, Dera Ghazi Khan District Police Officer (DPO) Atif Nazir revealed at a

presser

on Thursday.

On April 3, Mehreen, 8, had gone missing after leaving her house to buy a book from her village bookstore. Next day, her molested body was found from a field in the Gugoo area nearby. According to a medico-legal report, she was strangled to death after being raped.

The DPO said that a team comprising DSP Riaz Bokhari, Inspector Amar Yasir and Sub Inspector Ibrar had traced out and arrested the murderer with the help of "scientific methods" and technology.

He said that, during the course of investigation, DNA tests were performed on as many as 100 suspects and samples taken from the victim were examined for a match with them.

Subsequently, the DNA report matched with a suspect and police arrested a farmer, 37-year-old Bilal. The DPO said that the suspect, a father of two, has confessed to his crime.


Posted by: Fred || 04/26/2019 00:00 || Comments || Link || E-Mail|| [6472 views] Top|| File under: Govt of Pakistan
16-year-old girl allegedly kidnapped from outside JPMC in Karachi
[DAWN] A 16-year-old girl was on Wednesday allegedly kidnapped from outside the Jinnah Postgraduate Medical Centre (JPMC) in Bloody Karachi


...formerly the capital of Pakistain, now merely its most important port and financial center. It is among the largest cities in the world, with a population of 18 million, most of whom hate each other and many of whom are armed and dangerous...


, police said.

According to Head Moharar Mohammed Arshad, the victim had gone to JPMC's outpatient department (OPD) with her mother for a checkup, and later left the facility to purchase some prescribed drugs from a store outside the hospital but never returned.

A first information report (FIR) of the incident filed on the complainant of the girl's brother mentions Section 365B (kidnapping, abducting or inducing woman to compel for marriage etc.) of the Pakistain Penal Code.

According to the police, the girl is a resident of Karachi's Kemari area and hails from Bajaur agency.

JPMC Executive Director Dr Seemin Jamali said that the hospital was cooperating with the police investigation and has provided footage of closed-circuit television (CCTV) cameras installed around the OPD.

Sindh Inspector General of Police (IGP), Syed Kaleem Imam, took notice of the incident and demanded reports on the progress of the probe from the senior superintendent of police (SSP), who oversees Karachi's South zone, and the SSP who oversees investigations.


Posted by: Fred || 04/26/2019 00:00 || Comments || Link || E-Mail|| [6465 views] Top|| File under:
Iraq
Iraq and Russia sign 16 agreements in various fields including trade
Baghdad (IraqiNews.com) Iraq and Russia signed on Thursday a series of agreements in 16 different fields including trade, and agreed to facilitate investment and trade cooperation.

A statement by the office of Iraqi foreign minister Mohammed Ali al-Hakim, quoted by SNG website, said Hakim, along with Russian deputy foreign minister Yuri Borisov, singed in Baghdad the minute of the eighth meeting of the joint committee of both countries.

Both sides, according the statement, agreed to "eliminate all hurdles facing trade exchange and investments between both countries".

Several agreements were signed in various fields, including trade, tourism, transport, energy, electricity, industry and information technology.

Iraq and Russia enjoy strong ties in several fields, including commerce and economy, with mutual trade soaring by more than 52 percent in 2017 to USD1.4 billion on an annual basis, according to Russia's customs authority.
Posted by: trailing wife || 04/26/2019 00:00 || Comments || Link || E-Mail|| [6476 views] Top|| File under: Govt of Iraq
Police forces free 45 Bangladeshis in central Baghdad
Baghdad (IraqiNews) Baghdad Police Command announced, on Thursday, freeing 45 Bangladeshis who were held by a labor company in the center of the capital, Baghdad. The company was willing to exploit them, while six accused persons were locked away
I ain't sayin' nuttin' widdout me mout'piece!
The Command said in a press statement that it received information about the presence of Bangladeshi workers in a house, in central Baghdad. They were captivated by a labor company that was willing to use them in the future.

After obtaining the needed legal approvals, security forces from Alawiya Police Station moved to the scene, and managed to apprehend six of the accused persons.

The arrested persons include two Iraqis and four Bangladeshis (who were collaborating with the Iraqis), the statement added. The security forces also freed 45 Bangladeshis who were detained.
Posted by: trailing wife || 04/26/2019 00:00 || Comments || Link || E-Mail|| [6465 views] Top|| File under:
Who's in the News
33
[untagged]
4
Islamic State
4
Taliban
3
Commies
3
Govt of Pakistan
2
Arab Spring
2
Govt of Iraq
1
Govt of Syria
1
Hezbollah
1
al-Shabaab (AQ)
1
Govt of Iran Proxies
1
TTP
Bookmark
E-Mail Me
The Classics
The O Club
Rantburg Store
The Bloids
The Never-ending Story
Thugburg
Gulf War I
The Way We Were
Bio
Merry-Go-Blog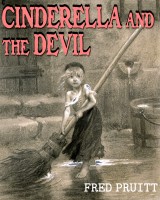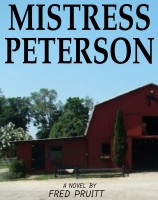 On Sale now!


A multi-volume chronology and reference guide set detailing three years of the Mexican Drug War between 2010 and 2012.

Rantburg.com and borderlandbeat.com correspondent and author Chris Covert presents his first non-fiction work detailing the drug and gang related violence in Mexico.

Chris gives us Mexican press dispatches of drug and gang war violence over three years, presented in a multi volume set intended to chronicle the death, violence and mayhem which has dominated Mexico for six years.
Click here for more information


Meet the Mods
In no particular order...


Steve White
Seafarious
Pappy
lotp
Scooter McGruder
john frum
tu3031
badanov
sherry
ryuge
GolfBravoUSMC
Bright Pebbles
trailing wife
Gloria
Fred
Besoeker
Glenmore
Frank G
3dc
Skidmark
Alaska Paul



Better than the average link...



Rantburg was assembled from recycled algorithms in the United States of America. No trees were destroyed in the production of this weblog. We did hurt some, though. Sorry.
18.206.14.36

Help keep the Burg running! Paypal: