-Lurid Crime Tales-
Suspect in MOA attack was 'looking for someone to kill'
[STARTRIBUNE] Minneapolis man said he went to the Mall of America Friday "looking for someone to kill" before throwing a 5-year-old boy nearly 40 feet over a third-floor railing in an attack that shocked the nation.

Emmanuel Deshawn Aranda, 24, was formally charged in Hennepin County District Court Monday with attempted first-degree premeditated murder. He is being held on $2 million bail and is expected to make his first court appearance Tuesday.

The boy, named Landen, fell about 40 feet to a stone floor. According to the criminal complaint, medical responders at the scene said his injuries included fractures to multiple bones, including in his arms and legs. He was bleeding from the head and had massive head trauma.

The boy is being treated at Children's Hospital in Minneapolis, where his condition Monday was listed as critical.

Aranda confessed to the attack, according to the criminal complaint.

"Defendant ... said that he was the one who had thrown the 5-year-old Victim from the balcony and fled," the complaint said. "He said he formed a plan to kill someone at the Mall" on the day before the actual attack, but it didn't work out that day.

Aranda told

Sherlocks

he returned to the mall on Friday, April 12.

"He said he planned to kill an adult, because they usually stand near the balcony, but he chose the Victim instead," the complaint said.

Aranda told

Sherlocks

he had been going to the Bloomington mall for several years "and had made efforts to talk to women in the Mall, but had been rejected, and the rejection caused him to lash out and to be aggressive."


Can't imagine why he was so unsuccessful


Aranda admitted to police that he knew what he did was wrong, the complaint said. Surveillance video showed Aranda walking on the third floor and looking over the balcony several times before approaching the victim and his mother, the complaint said.

The victim's mother told police that she and her son were with a friend of hers and her friend's child outside the Rainforest Cafe when Aranda approached them. The victim's mother said Aranda came very close to them, and she asked him if the group should move.


Posted by: Fred || 04/16/2019 00:00 || Comments || Link || E-Mail|| [6479 views] Top|| File under:
FBI: Company Faked White-Collar Jobs for 1,900 Chinese Migrants
[Breitbart] The U.S. government awarded hundreds of work permits in 2017 to a front company that, according to an FBI statement, trafficked almost 2,000 Chinese graduates into the U.S. white-collar labor market.

The March 28 FBI document alleges that a Chinese migrant named Weiyun Huang took money to issue fraudulent claims of employment to Chinese students who were seeking to get "Optional Practical Training" work permits. Huang was arrested March 26, the document says.

Huang's firm helped roughly 1,900 Chinese migrants get OPT work permits for various white-collar jobs in the United States, the document said. Other federal data shows the company got 732 OPT workers in 2017.

The alleged white-collar job theft is also tied to national security concerns. One beneficiary of Huang's alleged OPT fraud was arrested in late 2018 for suspected espionage via the "MAVNI" program, which recruited foreigners for the military.

The federal investigation began shortly after Huang's California-based company, Findream, was spotlighted in a March 21 Breitbart News article, and it comes as many Senators and Representatives push a bill — H.R.1044 and S.386 — that would help U.S. investors outsource many more white-collar jobs via the OPT program to graduates imported from China and India.

The OPT program allows universities to earn revenues from foreign student customers by offering them work permits for up to three years in the United States for each degree earned at the university. The OPT program is attractive to foreign students and companies in part because it hurts many American graduates.

It gives companies a tax break for hiring foreigners instead of Americans, and it also encourages foreigners to accept very low wages in exchange for the promise of a huge deferred bonus from the federal government, in the form of a green card. The OPT program helps foreign workers get into the better known H-1B program, which keeps roughly one million white-collar workers in the United States and allows roughly 50,000 H-1B workers and family members to get green cards each year.
Posted by: Skidmark || 04/16/2019 00:00 || Comments || Link || E-Mail|| [6504 views] Top|| File under:
-Obits-
Three veterans commit suicide outside VA hospitals across five days in two different states
[Daily Mail, where America gets its news]
Three veterans have killed themselves at separate Department of Veterans Affairs hospitals in Georgia and Texas over the past week


29-year-old Gary Pressley was discovered inside car in the parking lot of Carl Vinson VA Medical Center in Dublin, Georgia on April 5


68-year-old Olen Hancock of Alpharetta killed himself outside the Atlanta VA Medical Center on April 6


On April 9, a veteran who has not yet been named shot himself in front of hundreds of people in the waiting room of a VA Clinic


The chairman of the House Committee on Veteran's Affairs, said the deaths were part of a 'national crisis'


Around 20 veterans kill themselves every day - the rate is 1.5 times higher for those who have served in the military compared to those who have not
Posted by: Skidmark || 04/16/2019 00:00 || Comments || Link || E-Mail|| [6467 views] Top|| File under:
Caribbean-Latin America
Venezuela Sells $400 Million in Gold Amid Sanctions, Sources Say
[BLOOMBERG] Venezuela sold about $400 million in gold despite a growing international push to freeze the country's assets, according to two people with knowledge of the matter.

The amount, which would equal almost 9 tons, was reflected by a drop in the bank's total reserves, which fell to $8.6 billion on April 12, according to data provided by the central bank. About $5.1 billion of that is gold.

A central bank press official didn't immediately respond to requests for comment on the sale Monday.

The sale could mean President Nicolas Maduro

Venezuela's attempt at producing a Muammar Qadaffy...
has found a way to skirt the economic blockade. Maduro has blown through reserves, selling gold to firms in the United Arab Emirates and The Sick Man of Europe Turkey
...the most dubious NATO


...the North Atlantic Treaty Organization. Originally it was a mutual defense pact directed against an expansionist Soviet Union. In later years it evolved into a mechanism for picking the American pocket while criticizing the cut of the American pants...


ally....
, as sanctions increasingly cut off his authoritarian regime from the global financial system. While he maintains a stranglehold on power on the ground -- including the military and government bureaucracy -- opposition leader Juan Guaido is using support from dozens of countries to slowly seize Venezuela's financial assets abroad.

The U.S., which recognizes Guaido as the nation's rightful leader, sanctioned state gold producer Minerven last month. It said lucrative trading in the precious metal keeps the military loyal to Maduro.


Posted by: Fred || 04/16/2019 00:00 || Comments || Link || E-Mail|| [6466 views] Top|| File under: Commies
Taiwan 'threatened' but not intimidated by China military drills
[Aljazeera] China said its warships, bombers and reconnaissance aircraft conducted 'necessary drills' around Taiwan on Monday.

Taiwan is not intimidated by China's military drills this week, its president said, after the latest Chinese military manoeuvres were denounced as "coercion" and a threat to stability in the region.

China's People's Liberation Army said its warships, bombers and reconnaissance aircraft conducted "necessary drills" around Taiwan on Monday, although it described them as routine.

Taiwan scrambled jets and ships to monitor the Chinese forces, its defence ministry said, accusing Beijing of "trying to change the status quo of the Taiwan Strait".

On Tuesday, President Tsai Ing-wen said Taiwan was not intimidated by the drills.

Posted by: Besoeker || 04/16/2019 04:15 || Comments || Link || E-Mail|| [6494 views] Top|| File under:
Economy
U.S. Farmers Fear China Trade Deal Will Leave Them Worse Off
[Bloomberg] Some U.S. farm groups fear that President Donald Trump's terms for easing his trade war with China risk leaving large swaths of American agriculture worse off than before the conflict began.

Many producers are alarmed by signs that the administration would accept Chinese purchase target pledges for commodities like soybeans and pork without a promise to lift retaliatory tariffs, said industry representatives, some of whom spoke only on condition of anonymity to avoid consequences for publicly criticizing the administration.

"This is of great concern to producers out here facing another year of tariffs," said Mark Powers, president of the Northwest Horticultural Council, which represents cherry, pear and apple growers in the Pacific Northwest. "We're disappointed. Clearly the priority lies elsewhere."

Farmers are unnerved by Trump's enthusiasm for tariffs and his tendency to pick industry winners and losers, even as he promises in general terms to put "America first" in negotiations with the U.S.'s largest trading partner.

As China and the U.S. aim to finalize a trade truce within the next month, Beijing is considering a U.S. request to shift some tariffs on key agricultural goods to other products, people familiar with the situation said.
Posted by: Besoeker || 04/16/2019 04:35 || Comments || Link || E-Mail|| [6474 views] Top|| File under: Commies
Europe
Notre-Dame blaze probably accidental, French prosecutors say
PARIS (Reuters) - The fire that tore through Notre-Dame cathedral was probably caused by accident, French prosecutors said on Tuesday after firefighters doused the last flames in the ruins overnight.

More than 400 firemen were needed to tame the inferno that consumed the roof and collapsed the spire of the eight-centuries-old cathedral. They worked through the night to bring the fire under control some 14 hours after it began.

"We are favoring the theory of an accident," Paris public prosecutor Remy Heitz said, adding that 50 people were working on what was expected to be a long and complex investigation.
Posted by: Besoeker || 04/16/2019 07:37 || Comments || Link || E-Mail|| [6516 views] Top|| File under:
French billionaire pledges €100 million to rebuild Notre Dame
[The Hill] A French billionaire has pledged to donate 100 million euros to help rebuild the Notre Dame Cathedral after the historic building was engulfed in a fire Monday.

Francois-Henri Pinault, who owns the French luxury group Kering, made the pledge to AFP. Kering owns luxury fashion brands including Gucci and Saint Laurent.

"My father [Francois Pinault] and I have decided to release as of now from the funds of Artemis a sum of 100 million euros to participate in the effort that will be necessary for the complete reconstruction of Notre Dame," Pinault said in a statement, according to BuzzFeed News.

Monday's massive blaze destroyed much of the cathedral, including its spire and stained-glass windows.

After originally believing that the fire would destroy the entire building, authorities later said that the cathedral had been saved from "total destruction" and that the structure's iconic bell towers were intact.

Police told CNN on Monday evening that the fire was under control.
Posted by: Besoeker || 04/16/2019 03:45 || Comments || Link || E-Mail|| [6476 views] Top|| File under:
'We WILL rebuild Notre Dame': French president Macron
[Daily Mail, Where America Gets Its News] French President Emmanuel Macron has vowed to rebuild Notre Dame with help from the international community after a devastating fire gutted the famous cathedral on Monday night.

Speaking just hours after the roof of the 850-year-old building caved in, Macron told the world's assembled press that a national fundraising campaign to restore Notre Dame would be launched Tuesday, and he called on the world's 'greatest talents' to help.

The French leader credited the 'courage' and 'great professionalism' of firefighters with sparing Notre Dame's facade and two landmark towers from being destroyed.

In an impassioned speech outside the cathedral, Mr Macron said: 'We will appeal to the greatest talents and we will rebuild Notre-Dame because that's what the French are waiting for, because that's what our history deserves, because it's our deepest destiny.'

Late on Monday evening fire chiefs confirmed that the structure of the cathedral has been saved, despite initial fears it may be entirely destroyed.
Posted by: Fred || 04/16/2019 00:00 || Comments || Link || E-Mail|| [6487 views] Top|| File under:
Home Front: Politix
Jewish Leaders Invited to WH as Dems Face Accusations of Anti-Semitism
[Daily Caller] The Trump White House will host more than 70 Jewish community leaders to discuss "pertinent issues" on Tuesday as the Democratic Party faces accusations of anti-Semitism.

American Jewish leaders recently received an invitation to meet with key White House officials for a "discussion" "pertinent issues impacting the community," Jewish Insider reported on Friday.

A White House official confirmed to The Daily Caller that the event would be taking place.

"On Tuesday, April 16, the White House will host more than 70 Jewish non-profit leaders, business leaders, and rabbis to meet with senior administration officials. This is part of our ongoing and regular engagement with community and business leaders," the official told the Caller.

The official did not say which issues would be discussed during the meeting, although it will occur as President Donald Trump prepares to release his plan to bring peace to the Middle East. The plan has been one of the key projects for White House senior aide and the president's son-in-law Jared Kushner, and few details have been made public.

The meeting will also take place as freshman congresswomen in the Democratic Party face accusations of anti-Semitism. In 2012, Minnesota Rep. Ilhan Omar accused Israel of "hypnotizing the world," and since taking office has used several anti-Semitic tropes to denounce Israeli influence on American politics.
Posted by: Besoeker || 04/16/2019 04:25 || Comments || Link || E-Mail|| [6488 views] Top|| File under:
Five reasons why campaign cash is rolling in for Trump and even Goldman Sachs is forecasting victory
[American Thinker] Here's something to give the Trump-hating left some heartburn, from Axios:

The Trump campaign told the AP on Sunday that it raised more than $30 million in the first quarter of 2019, bringing its total cash on hand to $40.8 million.

Why it matters: The AP notes that this is "an unprecedented war chest for an incumbent president this early in a campaign," especially with the Republican National Committee also raising $45.8 million in the first quarter ‐ bringing the pro-Trump effort's total cash on hand to $82 million. 99% of donations were $200 or less, with an average contribution of $34.26.

Massive money amounts. Tiny dollar increments. For every $100 check, there were probably a dozen $5 checks based on an average like that. It spells massive grassroots support. The deplorables are roused.

Axios thinks it's because President Trump started his fundraising early. I am sure it was an advantage, and good leaders always plan ahead.

But more likely, other factors, far more painful for leftists to accept, are at work:

One, the Trump economy is spectacular. After being ignored and patronized for decades by Republican and Democratic presidents alike, workers are now in charge of the job market under President Trump's policies and leadership, seeing an array of jobs before their eyes. Not only do they now have jobs after a long, long drought, but they have their choice of jobs. The jobless numbers are at record lows, and it extends well into the disadvantaged groups in the job market, who always see less ‐ blacks, Hispanics, women, handicapped people, ex-convicts. They're all seeing record-low unemployment. That's empowerment unlike anything a welfare "program" can hand out. It's also reason enough to re-elect anyone. Free-market economics works every time you try it.

Two, the Democratic clown car of candidates keeps driving ever more crazily. The now twenty-some Democrats seeking to unseat Trump are all offering extravagant new government programs as a substitute for jobs, in an amazing array of virtue-signaling flavors. They're all selling the same socialism, yet the only contest between them is to see who can be more socialist. They're also running on identity politics, with Democratic leaders blatantly manipulating these cookie-cutter socialists in a bid to present just the right black-woman-gay-Latino-Asian combination for the Trump-toppling vote. Already Democratic voters themselves seem to be resisting that cynical packaging, because the top Democratic candidates, according to the polls, are all white males ‐ Bernie Sanders, Beto O'Rourke, undeclared Joe Biden, and Pete Buttigieg. Something is falling flat for the puppetmasters.
Posted by: Besoeker || 04/16/2019 03:58 || Comments || Link || E-Mail|| [6475 views] Top|| File under:
Science & Technology
Rough seas (> 10) cause SpaceX to lose Falcon Heavy center core.
[The Verge] SpaceX successfully landed the center core of its Falcon Heavy rocket on a drone ship last week, but the vehicle accidentally fell into the ocean while in transit to the Florida coast. The company blamed the loss on choppy seas.

"Over the weekend, due to rough sea conditions, SpaceX's recovery team was unable to secure the center core booster for its return trip to Port Canaveral," SpaceX said in a statement to The Verge. "As conditions worsened with eight to ten foot swells, the booster began to shift and ultimately was unable to remain upright. While we had hoped to bring the booster back intact, the safety of our team always takes precedence. We do not expect future missions to be impacted."


Actual deleted Musk tweet said 10 meter swells
Posted by: 3dc || 04/16/2019 01:08 || Comments || Link || E-Mail|| [6469 views] Top|| File under:
Who's in the News
33
[untagged]
4
Islamic State
4
Taliban
3
Moslem Colonists
2
Govt of Iran
2
Govt of Syria
2
Muslim Brotherhood
2
Commies
1
Govt of Iran Proxies
1
Sublime Porte
1
al-Nusra
1
Hamas
1
Arab Spring
1
Govt of Saudi Arabia
Bookmark
E-Mail Me
The Classics
The O Club
Rantburg Store
The Bloids
The Never-ending Story
Thugburg
Gulf War I
The Way We Were
Bio
Merry-Go-Blog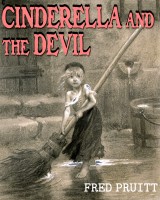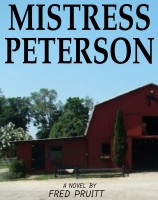 On Sale now!


A multi-volume chronology and reference guide set detailing three years of the Mexican Drug War between 2010 and 2012.

Rantburg.com and borderlandbeat.com correspondent and author Chris Covert presents his first non-fiction work detailing the drug and gang related violence in Mexico.

Chris gives us Mexican press dispatches of drug and gang war violence over three years, presented in a multi volume set intended to chronicle the death, violence and mayhem which has dominated Mexico for six years.
Click here for more information


Meet the Mods
In no particular order...


Steve White
Seafarious
Pappy
lotp
Scooter McGruder
john frum
tu3031
badanov
sherry
ryuge
GolfBravoUSMC
Bright Pebbles
trailing wife
Gloria
Fred
Besoeker
Glenmore
Frank G
3dc
Skidmark
Alaska Paul



Better than the average link...



Rantburg was assembled from recycled algorithms in the United States of America. No trees were destroyed in the production of this weblog. We did hurt some, though. Sorry.
44.197.230.180

Help keep the Burg running! Paypal: