-Lurid Crime Tales-
Emmanuel D. Aranda tosses boy from Mall of America 3rd floor balcony
[FOX] A man has been charged with attempted homicide in Friday's unprovoked attack at the Mall of America in Minneapolis that left a 5-year-old boy with life-threatening injuries.

Emmanuel Deshawn Aranda, 24, has a history of mental health problems and had twice been banned from the mall, the Minneapolis Star Tribune reported Saturday.

The boy fell three floors after being pushed or thrown over a railing, according to Bloomington cops. The child and Aranda were strangers, they said.

Brian Johnson told a local news outlet he heard the boy's mother scream, "Everybody pray, everybody pray. Oh my God, my baby, someone threw him over the edge."
Posted by: Besoeker || 04/14/2019 00:00 || Comments || Link || E-Mail|| [6500 views] Top|| File under:
-Short Attention Span Theater-
Flightless Auzzie Cassowarie bird attacks and kills Alachua, FL captor
ALACHUA, Fla. (AP) ‐ A large, flightless bird native to Australia and New Guinea attacked and killed its owner when the man fell on his property in Florida, authorities said Saturday.

The Alachua County Fire Rescue Department told the Gainesville Sun that a cassowary killed the man Friday on the property near Gainesville, likely using its long claws. The victim, whose name was not released, was apparently breeding the birds, state wildlife officials said.

"It looks like it was accidental. My understanding is that the gentleman was in the vicinity of the bird and at some point fell. When he fell, he was attacked," Deputy Chief Jeff Taylor told the newspaper.

Cassowaries are similar to emus and stand up to 6 feet (1.8 meters) tall and weigh up to 130 pounds (60 kilograms), with black body feathers and bright blue heads and necks.

The San Diego Zoo's website calls cassowaries the world's most dangerous bird with a four-inch (10-centimeter), dagger-like claw on each foot.

"The cassowary can slice open any predator or potential threat with a single swift kick. Powerful legs help the cassowary run up to 31 miles per hour (50 kph) through the dense forest underbrush," the website says.



Possibly related: Live Science - This Was the World's Largest Bird. It Weighed As Much As a Dinosaur.
Posted by: Besoeker || 04/14/2019 00:13 || Comments || Link || E-Mail|| [6497 views] Top|| File under:
-Signs, Portents, and the Weather-
Flash flood in South Waziristan kills 8
[DAWN] Eight individuals ‐ including six women and two children ‐ were killed in a flash flood in the Toi Khullah tehsil of South
Wazoo on Saturday.

According to district administration officials, a vehicle heading to a wedding party was travelling from Wana to Zarmilan. It drowned, taking its occupants with it, when it was caught in the flash flood.

As per the officials, six children remain missing and a search operation is underway to find them.

The bodies of

the dear departed

have been recovered from the flood water. Pakistain Army and district administration officials are continuing a search for the missing individuals.


Posted by: Fred || 04/14/2019 00:00 || Comments || Link || E-Mail|| [6468 views] Top|| File under:
China-Japan-Koreas
North Korean leader open to third Trump summit: KCNA
[DAWN] US President Donald Trump


...New York real estate developer, described by Dems as illiterate, racist, misogynistic, and what ever other unpleasant descriptions they can think of, elected by the rest of us as 45th President of the United States...


on Saturday backed a possible third summit with
North Korea, after Kim Pudge Jong-un


...the overweight, pouty-looking hereditary potentate of North Korea. Pudge appears to believe in his own divinity, but has yet to produce any loaves and fishes, so his subjects remain malnourished...


said he would be willing to meet his American counterpart if Washington comes to the table with the "right attitude".


"NO"


Kim said he would wait until the end of the year "for the US to make a courageous decision" to change its approach and smooth the path to another meeting, state media reported, after his most recent summit with Trump in Vietnam broke down without agreement.

Trump welcomed further talks between the pair, pointing to their "excellent relationship".

"I agree with Kim Jong-un of North Korea that our personal relationship remains very good, perhaps the term excellent would be even more accurate, and that a third Summit would be good in that we fully understand where we each stand," he said on Twitter.


Posted by: Fred || 04/14/2019 00:00 || Comments || Link || E-Mail|| [6466 views] Top|| File under: Commies
Europe
Dutch doctor 'fathered 49 children' in IVF scandal
The Hague (AFP) - A Dutch doctor at the centre of an IVF scandal fathered at least 49 children, an organisation representing parents and children born through his now-closed clinic said Friday.

Jan Karbaat, who died in 2017, is the father of 49 children born after women visited his Rotterdam clinic where he used his own sperm instead of sperm from a chosen donor to inseminate them, Defence for Children said.

Results of DNA tests conducted Friday at a hospital in the southeastern city of Nijmegen "showed that 49 children in the case are direct descendants of the late Karbaat," the organisation said in a statement.

"The results confirm serious suspicions that Karbaat used his own sperm at his clinic," Defence for Children added.

The controversial case became public after a Dutch court ruled in February that the results of Karbaat's DNA test should be made available to parents and children to conduct their own comparisons.

Before his death, aged 89, Karbaat reportedly admitted to having fathered about 60 children in his time at the discredited clinic which closed in 2009 amid reports of irregularities.

Karbaat later also admitted to mixing sperm from various donors and issuing fraudulent donor documentation, the Dutch daily newspaper NRC reported.

The group of suspected "Karbaat children" dragged his family to court to force them to release Karbaat's DNA profile, which was kept locked in a safe.

The Karbaat family's lawyers had argued that their clients' right to privacy had to be respected.

"However, with the judges agreeing to the paternity test, the judge placed the children's rights above those of Karbaat and his family," Defence for Children advisor Iara de Witte said.

"Now, after years of uncertainty the plaintiffs can finally close a chapter and start processing the fact that they are one of Karbaat's many descendants," De Witte said.

One of the children, Eric Lever, recently told the NRC newspaper he was "not angry with Karbaat."

"I don't get the feeling that he cheated my mother," he told the NRC paper.

"She really wanted a child and could not have one with my parental father," he said.

The Defence for Children added it was likely that Karbaat sired even more donor children than the 49 revealed on Friday.

"Sperm belonging to the late doctor was also distributed to other clinics," Dutch news agency ANP quoted the organisation as saying.

The organisation has appealed to anybody who may suspect that Karbaat was their donor father to apply to a Dutch database for DNA matching.

Applicants can apply in writing to an official body called the FIOM, which maintains a DNA database to match children conceived via anonymous donors.

Posted by: Beavis || 04/14/2019 00:00 || Comments || Link || E-Mail|| [6495 views] Top|| File under:
Clashes erupt in 'yellow vest' protests as Macron prepares policy moves
[ENGLISH.ALARABIYA.NET] "Yellow vest" demonstrators clashed with riot police in the French city of Toulouse


...lies on the banks of the River Garonne, half-way between the Atlantic Ocean and the Mediterranean Sea. The Toulouse metropolitan area is the fourth-largest in La Belle France...


on Saturday as President Emmanuel Macron prepares a series of policy announcements aimed at quelling 22 consecutive weekends of anti-government protests.

Police in the southeastern city fired teargas and locked away
Drop the rosco, Muggsy, or you're one with the ages!
several people after several hundred demonstrators started throwing objects, burning rubbish bins and trying to enter areas where protests have been banned.

Altogether about 2,000 protesters had gathered on the Allee Jean Jaures, a wide avenue in the city center and on nearby side streets.

Activist groups had said on social media networks that Toulouse would be the focus for the 22nd round of demonstrations, prompting city mayor Jean-Claude Moudenc to express concern ahead of Saturday's protests.

Marches in

Gay Paree

and elsewhere were largely peaceful by early afternoon.
Posted by: Fred || 04/14/2019 00:00 || Comments || Link || E-Mail|| [6465 views] Top|| File under:
India-Pakistan
Man killed in new cow lynching in India
[DAWN] Indian police on Saturday said one man was killed and three injured in an attack by a mob while they were skinning a dead ox, in the latest case of so-called cow lynching.

The animal is revered by Hindus and according to Human Rights Watch, 44 people died in cow-related violence between May 2015 and December last year by Hindu vigilantes.


Posted by: Fred || 04/14/2019 00:00 || Comments || Link || E-Mail|| [6463 views] Top|| File under:
Iraq
Basra protesters demand autonomy from Iraq's federal government
[Rudaw] Protesters

erupted into the streets

of Iraq's southern city of Basra on Friday to demand greater regional autonomy from Iraq's central government.

"Today, the people of Basra are sending a positive message to the federal government and the world, that the will and future of the people of Basra is to inhale the air of freedom and redemption from the dictatorial factions that the federal government is to establish," said Hussein al-Karim, a protester.

"We want to rebuild Basra, and we are not going to take over the oil, it's the wealth of all Iraqis. We assure you that we are not having that ugly segregated behaviour, don't try us because we are going through the process of setting up a provincial government despite the consequences," he added.

Amid mass protests against federal government policies and neglect, Basra's Provincial Council recently voted to hold a referendum on making Basra an autonomous region, much like the Kurdistan Region.

"I have a message for the people of Basra. I want them to be confident and solid. I want them to be self-reliant and to have confidence in your protest leaders," Ali Bahar, a Basra resident, said.

"They have to be from Basra. We have good technocrats as engineers and doctors who are ready to rebuild Basra over a two-year period. And they are ready to take an oath in front of the highest courts and in front of the three branches of government and religious references to rebuild Basra in two years and to curb unemployment within a year," he added.

Although Basra hosts Iraq's main port and produces the biggest share of its oil, the province has no control over its revenues.

All decisions are made in the federal capital Baghdad.

"We demand that Basra becomes a province, not a segregated province. It's a federal province and it contains an all-Iraqi governorate, if it is possible that Iraq becomes a federal country," Mustafa Fares, an activist from Basra, said.

Last summer, protests over water quality, power blackouts and unemployment turned violent, killing 14 protesters.

Posted by: trailing wife || 04/14/2019 00:00 || Comments || Link || E-Mail|| [6466 views] Top|| File under: Govt of Iraq
Mass graves uncovered in Muthanna contain Anfal victims: Deputy PM Talabani
[Rudaw] Mass graves discovered in Iraq's southern Muthanna Governorate contain the remains of Kurds killed during Saddam Hussein's Anfal campaign, Kurdistan Region Deputy Prime Minister Qubad Talabani confirmed Saturday.

Muthanna Provincial Council told Rudaw there are four mass graves at the site, estimated to contain up to 200 bodies.

Farqan Sahib, a volunteer working at the site of the discovery, told Rudaw he had seen the remains of a mother with "a baby in her arms and another next to her".

In a Facebook post on Saturday night, Talabani said "initial indications have shown that it contains the honorable Anfal [victims] of Kurdistan."

Thanking the governor of Muthanna, Ahmed Manfi Jawda, who announced the discovery on Friday, Talabani said a delegation from the Kurdistan Region's Martyrs and Anfal Affairs Ministry will soon visit Baghdad to investigate.

"Expert teams will soon start working to reveal the identity [of the victims] and later return the bodies to the sacred land of Kurdistan," Talabani added.

At least 182,000 Kurds were systematically executed by Saddam Hussein's Baath regime in the late 1980s. Many thousands were taken to Iraq's southern desert provinces where they were killed and buried en masse. The Anfal campaign took place over eight phases ‐ beginning in 1986, reaching its peak in 1988, and culminating in the closing weeks of the Iran-Iraq war (1980-88). Anfal, the eighth sura in the Koran, was the codename used by the Baathist regime for the slaughter.

The Muthanna governor visited the Kurdistan Region last month and met with Masoud Barzani, president of the Kurdistan Democratic Party (KDP), to discuss efforts to find other Anfal-era mass graves.

Baravan Hamdi, the Kurdistan Regional Government (KRG)'s deputy minister of Martyrs and Anfal Affairs, told Rudaw the KRG is working in coordination with the Iraqi health ministry, Iraq's

deaders

ministry, Baghdad mortuary, and the defense ministry to uncover further sites.

Hamdi said it is not clear where the Muthanna bodies are from, but said he is sending a KRG team to "take legal and medical measures and follow international standards to unearth them, identify them and repatriate them and lastly rebury them."

The discovery came just days ahead of Anfal Memorial Day, marked annually on April 14.

After the collapse of the Baathist regime in 2003, the KRG coordinated with post-Saddam governments to uncover the graves with the help of local witnesses.

A US team uncovered the first mass grave shortly after the liberation. It was found to contain 114 bodies. A second mass grave was found on Iraq-Saudi border in 2005, where the bodies of 93 Barzanis were uncovered.

From 2003 to 2018, more than 2,500 bodies have been discovered and repatriated to the Kurdistan Region, Rebwar Ramazan, head of the Barzanis


...one of the Kurdish tribes. It's not clear why they are separated out here...

deaders

and Anfal affairs, told Rudaw.

Ramazan says 150 people from his village and extended family were killed during the Anfal.

In addition to the 182,000 declared missing, an estimated 8,000 Barzanis were

kidnapped

in 1983 never to be seen again, he said. Of this 8,000, just 596 have been found and returned.
Posted by: trailing wife || 04/14/2019 00:00 || Comments || Link || E-Mail|| [6467 views] Top|| File under:
Science & Technology
The "sewing machine" for minimally invasive neural recording
Make that USB or WiFi or BlueTooth connection in your brain or spinal cord? Link is the PDF of the research paper.

[Twitter U of California SanFran, Berkeley, BioHub]

Abstract
We present a system for scalable and customizable recording and stimulation of neural activity. In large animals and humans, the current benchmark for high spatial and temporal resolution neural interfaces are fixed arrays of wire or silicon electrodes inserted into the parenchyma of the brain. However, probes that are large and stiff enough to penetrate the brain have been shown to cause acute and chronic damage and inflammation, which limits their longevity, stability, and yield. One approach to this problem is to separate the requirements of the insertion device, which should to be as stiff as possible, with the implanted device, which should be as small and flexible as possible. Here, we demonstrate the feasibility and scalability of this approach with a system incorporating fine and flexible thin-film polymer probes, a fine and stiff insertion needle, and a robotic insertion machine. Together the system permits rapid and precise implantation of probes, each individually targeted to avoid observable vasculature and to attain diverse anatomical targets. As an initial demonstration of this system, we implanted arrays of electrodes in rat somatosensory cortex, recorded extracellular action potentials from them, and obtained histological images of the tissue response. This approach points the way toward a new generation of scaleable, stable, and safe neural interfaces, both for the basic scientific study of brain function and for clinical applications.
Posted by: 3dc || 04/14/2019 00:00 || Comments || Link || E-Mail|| [6466 views] Top|| File under:
Israel plans new moonshot after maiden mission fails
[DAWN] The aerospace company behind Israel's failed first moonshot said on Saturday it would pursue a second mission with funds raised from private donors and the public.

The robot craft Beresheet, built by non-profit SpaceIL and state-owned Israel Aerospace Industries (IAI), crashed on its final descent on Thursday, dashing Israel's hope of becoming the fourth country to manage a controlled lunar landing.

"I have had time to think, over the weekend, about what happened, and given all of the encouragement I got, and the support from people all over the world I have come tonight to announce a new project ‐ Beresheet 2," SpaceIL president and high-tech billionaire Morris Kahn told Israel's Channel 12 TV.

The maiden mission cost about $100 million, most of it raised from private donors like Kahn. He said in the interview that Israeli government participation amounted to about $3 million.

Private donors were already pledging funds for the new project, Kahn said, but he added that money should come from the public for "a project of the people of Israel".
Following Kahn's announcement, Israel Aerospace Industries, which partnered on Beresheet, said it would gladly take part in future SpaceIL ventures.

Kahn provided a large chunk of the $100 million (NIS 370 million) required to build and launch the spacecraft ‐ a novel approach that came at a fraction of the cost of previous, state-funded efforts to land on the moon.

The project was a joint venture between the Israeli nonprofit SpaceIL and Israel Aerospace Industries, funded almost entirely by private donations from well-known Jewish philanthropists, including Kahn, Miriam and Sheldon Adelson, Lynn Schusterman, and others.

SpaceIL co-founder Yariv Bash said it would take about two or three years to get another prototype ready for a moon landing.

Opher Doron, the general manager of the Israel Aerospace Industries' space division, which collaborated on building the spacecraft, said engineers were still studying the problem that led to the crash. Currently, they believe there had been a failure with one of the telemetry (altitude) measurement units, which caused a chain of events that ended up cutting the main engine about 10 kilometers (6 miles) above the moon's surface. Without the main engine, the spacecraft could not properly brake in time to make a gentle landing, instead crashing into the moon Thursday.

SpaceIL co-founder Yonatan Winetraub said in a

presser

after the crash: "We didn't reach the moon in one piece. That sucks. However,


if you can't say something nice about a person some juicy gossip will go well...


engineering and science are hard. Sometimes it doesn't work the first time, sometimes it doesn't work the second or third time. But it will work."
Posted by: Fred || 04/14/2019 00:00 || Comments || Link || E-Mail|| [6472 views] Top|| File under:
Who's in the News
25
[untagged]
8
Arab Spring
6
Taliban
5
Islamic State
3
Govt of Sudan
2
Govt of Iran Proxies
2
Jundullah
2
Moslem Colonists
2
Sublime Porte
2
Govt of Syria
1
Thai Insurgency
1
Abu Sayyaf (ISIS)
1
al-Shabaab (AQ)
1
Commies
1
Govt of Iraq
1
Hamas
1
Houthis
1
Palestinian Authority
Bookmark
E-Mail Me
The Classics
The O Club
Rantburg Store
The Bloids
The Never-ending Story
Thugburg
Gulf War I
The Way We Were
Bio
Merry-Go-Blog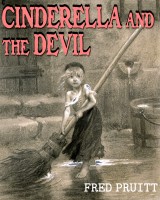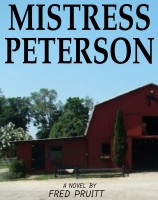 On Sale now!


A multi-volume chronology and reference guide set detailing three years of the Mexican Drug War between 2010 and 2012.

Rantburg.com and borderlandbeat.com correspondent and author Chris Covert presents his first non-fiction work detailing the drug and gang related violence in Mexico.

Chris gives us Mexican press dispatches of drug and gang war violence over three years, presented in a multi volume set intended to chronicle the death, violence and mayhem which has dominated Mexico for six years.
Click here for more information


Meet the Mods
In no particular order...


Steve White
Seafarious
Pappy
lotp
Scooter McGruder
john frum
tu3031
badanov
sherry
ryuge
GolfBravoUSMC
Bright Pebbles
trailing wife
Gloria
Fred
Besoeker
Glenmore
Frank G
3dc
Skidmark
Alaska Paul



Better than the average link...



Rantburg was assembled from recycled algorithms in the United States of America. No trees were destroyed in the production of this weblog. We did hurt some, though. Sorry.
44.200.30.73

Help keep the Burg running! Paypal: