-Lurid Crime Tales-
Undocumented immigrant Illegal invader arrested on 100 sex crime charges in Louisiana
[KNOE]The Louisiana Attorney General's office has announced the arrest of an undocumented immigrant accused of more than 100 counts involving sex crimes.

AG Jeff Landry (R) says 44-year-old Miguel Martinez was incarcerated
Youse'll never take me alive coppers!... [BANG!]... Ow!... I quit!
on 100 counts of possession of pornography involving juveniles under the age of 13 years old, one count of production under the age of 13, and one count of sexual battery of a juvenile under the age of 13.

Landry says Martinez was living in Harvey, Louisiana illegally.

Landry says that Martinez was previously deported in 2005 and is a registered sex offender in

Caliphornia, an impregnable bastion of the Democratic Party,

.

Get the latest updates from knoe.com delivered to your browser
Posted by: Fred || 04/05/2019 00:00 || Comments || Link || E-Mail|| [336063 views] Top|| File under:
-Short Attention Span Theater-
California man's attempt at unassisted human flight ends at the South Rim
PHOENIX (Reuters) - A 67-year-old California man died when he fell over a ledge while visiting the Grand Canyon, marking the third death in eight days at the popular Arizona tourist destination, park officials said on Thursday.

The man was visiting Grand Canyon National Park alone at about 11:30 a.m. on Wednesday when he reportedly fell off the edge at a viewing spot on the South Rim, said spokesman Murray Shoemaker.

Rescuers were alerted by a bystander and the man's body was recovered several hours later about 400 feet (122 meters) below the rim by the park's helicopter and a technical rescue team, Shoemaker said. The victim's name and hometown were not immediately released.

The National Park Service and the Coconino County Medical Examiner are investigating the death, but officials said it has initially been ruled accidental.

It was the third confirmed fatality in separate incidents at the sprawling attraction this year, two of them within the park's boundaries.

Park officials said a body was discovered on March 26 in an undeveloped area at the park's South Rim, but not near any overlooks. No other details were released.
Posted by: Besoeker || 04/05/2019 02:17 || Comments || Link || E-Mail|| [336075 views] Top|| File under:
-Land of the Free
Sixth Circuit Hands Major Victory To Pro-Life Cause
CINCINNATI (CN) ‐ Reversing a federal judge, a divided Sixth Circuit panel ruled Thursday that a Kentucky law requiring abortion providers to perform an ultrasound and make the fetal heartbeat audible to the patient is constitutional.


The 33-page majority opinion overturns a ruling by U.S. District Court Judge David J. Hale, who granted EMW Women's Surgical Center's motion for a permanent injunction to prevent enforcement of the legislation.

Passed in January 2017, House Bill 2, or the Ultrasound Informed Consent Act, requires women seeking an abortion to have an ultrasound at least 24 hours before the procedure.

Doctors who perform the ultrasound must also explain the images on the screen and allow the woman to hear the fetal heartbeat.
Posted by: Besoeker || 04/05/2019 02:26 || Comments || Link || E-Mail|| [336064 views] Top|| File under:
Hip Hop star Mally Mall denies he was arrested for 'exotic animals and human trafficking' after his home was raided by FBI SWAT team
[Daily Mail, where America gets its news]

Authorities issued a search warrant of Mally Mall's home Wednesday morning

They seized cotton-top Tamarin monkey, an endangered species, from the home

Officials started an exotic animal trafficking investigation after Mall brought his capuchin monkey, Lil Bubs, into a West Hollywood strip club in 2016

Mall has also owned Serval named Isis and, before it died, a caracal named Nyla

He's also being investigated on human trafficking claims that started in Nevada

**UPDATE** The rapper and producer denies reports he was arrested and claims he was actually detained while a search was carried before officers stood down
Posted by: Bright Pebbles || 04/05/2019 00:00 || Comments || Link || E-Mail|| [336068 views] Top|| File under:
Africa Subsaharan
Child Brides in Africa Are Advertised on Facebook and Sold to Old Men
[Daily Beast] OBANLIKU, Nigeria‐Monica, 16, is one of two sisters sold as wives to men who found their photographs on their father's Facebook page and contacted him. She and her 14-year-old younger sister never wanted to get married until they completed their secondary education in Ogbakoko, a small village in Obanliku Local Government Area in Nigeria's south-central Cross River state. But the teenage sisters fell victims to a culture which subjects little girls, some as young as 10, to de facto slavery through a tradition called "money marriage."

The sisters belong to the Becheve community, a large tribe of 17 villages in Obanliku where there is a long tradition in which young girls‐often referred to as "money women" or "money wives"‐are sold in exchange for food or livestock or cash, or to settle debts.

Like hundreds, or perhaps thousands, of girls from the Becheve clan who are victims of money marriages, Monica and her sister were sold without their consent. Their father wanted to clear the debt he owed to a distant relative. The two sisters got married a month apart to men whom they did not know at all and who were old enough to be their grandfathers.

Their respective husbands got in touch with their father after seeing the Facebook page where he posted photos of his six daughters to draw the attention of his tribesmen. The men of the clan have found the new technology helps to extend and expand their old, exploitative traditions.

"My father knew nothing about Facebook until my elder brother bought him a smartphone and convinced him to join Facebook and post our photographs whenever he likes," Monica told The Daily Beast. "He'll buy new clothes and force me and my sisters to put them on before taking photographs of us."
Posted by: Besoeker || 04/05/2019 00:00 || Comments || Link || E-Mail|| [336064 views] Top|| File under: Human Trafficking
Britain
Founder of extreme left-wing campaign group 38 Degrees is sacked from his £75,000-a-year job after giving cocaine and Ketamine to younger staff members
[MAIL] The founder of a popular campaign group has been fired after he allegedly supplied staff with illegal drugs.

David Babbs, the executive director of 38 Degrees, from Hackney, east London, was sacked from his £75,000 role after it was found that he had supplied cocaine and ketamine to younger staff at an after-work event.

Police have been made aware of the incident and an independent external investigation is now looking into the claims.

38 Degrees is funded by donations from its three million members.

Chair Srabani Sen said: 'We take these allegations extremely seriously and are keen to hear from anyone should they have concerns. The board have alerted the police and await next steps.'

The group, named after the angle at which snow starts to trigger avalanches, says its aims are to promote peace and preserve the planet.

It previously campaigned for a new housing regulator after the Grenfell Tower tragedy and also called on Walkers Crisps to go plastic-free.
Posted by: Bright Pebbles || 04/05/2019 06:10 || Comments || Link || E-Mail|| [336071 views] Top|| File under:
Caribbean-Latin America
Self-proclaimed Venezuelan leader Guaido stripped of immunity
[DAWN] Venezuelan

politician

s loyal to President Nicolas Maduro

Venezuela's attempt at producing a Muammar Qadaffy...
stripped opposition leader Juan Guaido's immunity on Tuesday ‐ and authorised the high court to criminally prosecute him for proclaiming himself the crisis-hit country's ruler.

Guaido ‐ whose claim is recognised by over 50 countries ‐ had earlier expressed fears of being

kidnapped

by government agents following a request by the Supreme Court to the Constituent Assembly to lift his parliamentary immunity.

Critics of the controversial two-year-old body say it was created to rubber-stamp Maduro's decisions and sideline the opposition-controlled National Assembly.

The Constituent Assembly's president, Diosdado Cabello, announced pro-Maduro

politician

s had unanimously authorised the Supreme Court to prosecute Guaido, leaving him also liable to be charged for breaching a Jan 29 government ban on leaving the country.

The court had been investigating Guaido for usurping Maduro's powers by declaring himself interim president on Jan 23 ‐ a move which rapidly gained international support.

The court ruling, issued on Monday, cited Guaido's violation of a ban on his travel outside Venezuela when he visited Argentina


...a country located on the other side of the Deep South. It is covered with Pampers and inhabited by Grouchos, who dance the Tangle. They used to have some islands called the Malvinas located where the Falklands are now. They're not supposed to cry for Evita...


, Brazil, Colombia, Ecuador and Paraguay from late February to early March.
Posted by: Fred || 04/05/2019 00:00 || Comments || Link || E-Mail|| [336070 views] Top|| File under: Commies
Mysterious helicopter opens fire on Venezuelan protesters
[ALMASDARNEWS] An unidentified helicopter was reportedly seen opening fire on a group of protesters in the city of Cabimas in the Zulia state on Tuesday, the TASS News Agency reported.

Citing footage from VPI TV, the TASS News Agency reported that the helicopter opened fire on the crowd of protesters, resulting in the mass dispersion of the people as they sought shelter from the gunfire.

No information was released regarding the casualties.

Earlier, Venezuelan opposition leader Juan Guaido called upon his supporters to protest the frequent power outages and water supply disruptions in the country.

The protests in Venezuela began last month and still remain active across much of the country.

According to a Venezuelan NGO, Foro Penal, almost 50 people were detained between March 29th and April 1st. Clashes with police and pro-government groups have been reported during this period of time; however, no casualties were cited by the group.

Guaido, who is backed by the U.S. and E.U., has attempted to force Venezuelan President Nicolas Maduro

Venezuela's attempt at producing a Muammar Qadaffy...
out of office.

The 39-year-old Venezuelan opposition leader has not ruled out foreign intervention should Maduro refuse to step down from his role as President.

Maduro, in turn, has refused to back down, accusing Guaido of working for the U.S.


Posted by: Fred || 04/05/2019 00:00 || Comments || Link || E-Mail|| [336062 views] Top|| File under: Commies
Venezuelan military on high alert after Maduro accuses opposition of planned assassination
[ALMASDARNEWS] Venezuelan President Nicolas Maduro

Venezuela's attempt at producing a Muammar Qadaffy...
has put the country's military on alert because of a plot by the opposition to assassinate him that was exposed, and called on militia units to join the pro-government armed forces known as colectivos, the

Venezuelan supremo

said in a phone interview with Venezolana de Television TV.

"I know about their criminal plans ‐ those who lead the opposition ‐ their plans to kill me," Maduro specified. According to him, because of this, "the country's military units have been put on alert" and a decision was made to beef up "intelligence and counterintelligence activities."

Maduro said that the militia joining the colectivos was necessary to "ensure peace" in Venezuelan cities and towns. President Maduro said that this measure "is constitutional, legitimate and necessary." The criminals "paid off" by the forces opposing the current authorities shouldn't be allowed to incite violence.

The

Venezuelan supremo

also believes that the nation's current opposition headed by Juan Guaido is "the most criminal" over the last 20 years. Maduro once again accused his political opponents inside the country and the US administration of sabotaging the country's power plants and stations that had led to serious problems with power supplies.

Since late March, Venezuelans unsatisfied with the lack of water and electricity have been protesting in Caracas and other cities around the country.

According to the Foro Penal Venezuelan non-governmental organization, from March 29 to April 1 almost 50 people were detained during these protests. The demonstrations turned sour on a number of occasions, but no one was injured in the

festivities

with the police and pro-government forces.


Posted by: Fred || 04/05/2019 00:00 || Comments || Link || E-Mail|| [336070 views] Top|| File under: Commies
Caucasus/Russia/Central Asia
Russia may offer China and Turkey the new Su-57 stealth jet
[ALMASDARNEWS] Last week, Rostec director of international cooperation and regional policy Viktor Kladov was quoted by Jane's Defense Weekly as saying that in the coming weeks, Russian President Vladimir Putin

...President-for-Life of Russia. He gets along well with other presidents for life. He is credited with bringing political stability and re-establishing something like the rule of law, which occasionally results in somebody dropping dead from poisoning by polonium or other interesting substance. Under Putin, a new group of business magnates controlling significant swathes of Russia's economy has emerged, all of whom have close personal ties to him. The old bunch, without close personal ties to Putin, are in jail or in exile or dead from poisoning by polonium or other interesting substances...
may sign off on sales of the Su-57E, an export variant of Sukhoi's new Su-57 stealth fighter.

"China has recently taken delivery of 24 Su-35 aircraft, and in the next two years [China] will make a decision to either procure additional Su-35s, build the Su-35 in China or buy a fifth-generation fighter aircraft, which could be another opportunity for the Su-57E," Kladov said at a

presser

at Langkawi International Maritime and Aerospace Exhibition in Malaysia. South Korea, Vietnam, India, Brazil and The Sick Man of Europe Turkey
...the most dubious NATO


...the North Atlantic Treaty Organization. A collection of multinational and multilingual and multicultural armed forces, all of differing capabilities, working toward a common goal by pulling in different directions...


ally....
have also expressed interest in the plane, Asia Times reported.

Like the Su-35 Flanker-E, the Su-57 is built by Sukhoi, an aircraft design bureau that was rolled into the United Aircraft Corporation in 2006, along with other Russian plane makers. Russian Deputy Defense Minister Yuri Borisov said last July that Moscow wouldn't seek mass-production of the Su-57 until Russia's older fourth-generation jets begin to lag behind their competitors.

The first batch of Su-57s ordered included just a dozen jets, four of which were subsequently deployed to Syria. However,


the man who has no enemies isn't anybody and has never done anything...


Sukhoi still has 10 different prototypes undergoing testing.

"The PAK FA already has an export passport," an anonymous source in the aviation industry told Sputnik Friday, referring to the plane using its internal testing designation. "The government is currently reviewing documents related to renaming the jet from T-50 to Su-57."

Alexander Pekarsh, the director of Sukhoi's Komsomolsk-on-Amur Aircraft Plant, said at a

presser

in February that the factory was "working on two aircraft under the contract with the Defense Ministry," one that will be delivered this year and one next year, with the plane entering service with the Russian Aerospace Forces in 2020.


Posted by: Fred || 04/05/2019 00:00 || Comments || Link || E-Mail|| [336077 views] Top|| File under:
China-Japan-Koreas
US Predicts More North Korea Cyber Heists to Fund WMDs
[VOA News]
North Korea is likely to ratchet up fraudulent cyber operations to fund its weapons of mass destruction program after failing to secure sanctions relief from the U.S., according to a U.S. State Department official.

"As North Korea feels the impact of sanctions, it will become more reliant on state-sponsored criminal activities, including through cyber operations, to help fund its weapons of mass destruction programs," a Department of State spokesperson told VOA's Korea Service on Tuesday.

SANCTIONS SQUEEZING
North Korea was hoping to see sanctions ease at the Hanoi summit in February in return for dismantling its Yongbyon nuclear facility. However,


ars longa, vita brevis...


Washington told Pyongyang to carry out a comprehensive denuclearization if it wanted to end sanctions.

Sanctions placed on North Korea, especially those imposed since 2016 in response to its increased nuclear and missile tests, have apparently hurt Pyongyang's economy.

"There is no question that sanctions are squeezing North Korea's economy, and the impact [means it will] increase efforts to find ways to circumvent sanctions or alternative sources of funding," said Robert Manning, a senior fellow at the Atlantic Council.

"That is behind [North Korean leader] Kim [Jong Un]'s effort to boost his ties with China and Russia and also using cyber currencies to work around the bans on financial transactions," he added.
Posted by: Fred || 04/05/2019 00:00 || Comments || Link || E-Mail|| [336065 views] Top|| File under: Commies
Olde Tyme Religion
Pope Francis Says God Only 'Permits' Islam to Exist
[BREITBART] Pope Francis walked back an earlier statement Wednesday on God "willing" a plurality of religions, saying that in reality God only permits the existence of many religions.

In a joint statement with the Grand Imam of al-Azhar Ahmad al-Tayyeb, Pope Francis said in February that the plurality and diversity of religions "are willed by God in His wisdom," just as God wills a plurality of colors, sexes, races, and languages.

This Abu Dhabi declaration elicited a wave of criticism from Catholic theologians, who insisted that such a statement seemed to suggest that either God actively wills error, or that all religions are equally valid paths to God. The existence of a variety of colors, races, and languages in humanity is very different from a variety of contradictory claims about God's identity and way of acting.

Father Thomas Weinandy, for instance, the former head of the U.S. bishops' doctrinal office, said he found the statement disturbing for its apparent reduction of Jesus Christ to just another guru or religious leader
Posted by: Fred || 04/05/2019 00:00 || Comments || Link || E-Mail|| [336071 views] Top|| File under:
Science & Technology
Nearly 30 people learn they're siblings fathered by same sperm donor
[FOX] A San Francisco Bay Area woman who was raised as a single child said that within two years she went from learning her dad wasn't her biological father to finding out she has nearly 30 siblings -- linked by the same sperm donor.

Shauna Harrison, who has a Ph.D. in public health, said she wanted to try the ancestry website 23andMe to find out if she was susceptible to any illnesses. But soon after discovering the identity of her biological father ‐ a Jewish man of Russian descent who lived in the Bay Area ‐ people began contacting her to say they were related, she said.

"Boom! Next day I get an email from one of the siblings. 'Looks like we are related. Not sure if that's a surprise to you,'" Harrison told KGO-TV.
Posted by: Besoeker || 04/05/2019 13:53 || Comments || Link || E-Mail|| [336076 views] Top|| File under:
Israeli spacecraft enters lunar orbit ahead of moon landing
[DAWN] The first privately funded spacecraft to journey to the moon passed its most crucial test yet on Thursday when it dropped into lunar orbit one week ahead of landing.

After traveling over 5.5 million kilometers (3.4 million miles) around the Earth and drawing ever closer to the moon, the spacecraft finally swung into the moon's elliptical orbit keeping it on track for touchdown April 11.

"This was a milestone and it actually gives us a real shot at the moon," said Yonatan Winetraub, co-founder of SpaceIL, the Israeli nonprofit that built the spacecraft.

The lander, dubbed "Beresheet," Hebrew for "Genesis," or "In the Beginning," is among the smallest spacecrafts in history to have entered the moon's orbit.

From the control center in Yehud, near Tel Aviv, a fleet of engineers tracked the spacecraft's speed. In order to catapult away from the Earth and successfully "catch" the moon's gravitational pull, Beresheet needed to slow down from 8,500 kilometers per hour (5,300 mph) to 7,500 kilometers per hour (4,700 mph).

Spectators observed from behind glass, holding their breath as screens showed Beresheet's engines kicking into gear.

After five minutes, Beresheet hit the perfect velocity, and the engineers burst into applause, congratulating each other with hugs and handshakes.

A failure to slow down would have brought the mission to an abrupt end.

"The price of a mistake here would have been infinite," said Opher Doron, space division general manager at Israel Aerospace Industries, which worked with SpaceIL on the project. "We would have been spinning in space toward some sun orbit that no one wants to go into."

Now drawn into lunar orbit, Beresheet will trace smaller and smaller loops around the moon before attempting to land.

"There is a significant chance we have a crash landing," said Doron. "It's very dangerous, and it's difficult to predict we'll succeed."


Posted by: Fred || 04/05/2019 00:00 || Comments || Link || E-Mail|| [336066 views] Top|| File under:
Home Front: Culture Wars
Paleo-American doctor who lost job over Joo-hating tweets removed from second program
There is no circular file on the internet. Perhaps they're accepting interns in Gaza City's Dar Al-Shifa Hospital.

[IsraelTimes] Kern Medical Center in Bakersfield,

Caliphornia, an impregnable bastion of the Democratic Party,

, withdraws position for Lara Kollab, who was let go from Cleveland, kept in touch with the world by Obamaphone,
...was ruled by a Democrat machine from 1942 through 1971. After the river caught fire during the administration of Carl Stokes they tried a Republican, then went back to being Democrats when the party hacked up Dennis Kucinich ...
Clinic last year after social media posts surfaced.

Kern Medical Center in Bakersfield, California, said in a statement dated Monday that it notified Kollab on March 15 that her position as a first-year internal medicine resident was withdrawn effective immediately.

"Dr. Kollab submitted information that was false, misleading, and incomplete to Kern Medical during the interview and match process," the statement said.
Posted by: trailing wife || 04/05/2019 01:40 || Comments || Link || E-Mail|| [336080 views] Top|| File under: Moslem Colonists
Who's in the News
23
[untagged]
7
Commies
3
Moslem Colonists
3
Islamic State
3
Govt of Iran
3
Govt of Pakistan
2
Taliban
2
al-Nusra
2
Arab Spring
2
Govt of Syria
2
Sublime Porte
1
Haqqani Network
1
Muslim Brotherhood
1
Hamas
1
Human Trafficking
Bookmark
E-Mail Me
The Classics
The O Club
Rantburg Store
The Bloids
The Never-ending Story
Thugburg
Gulf War I
The Way We Were
Bio
Merry-Go-Blog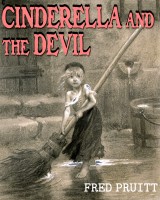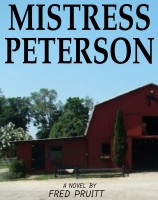 On Sale now!


A multi-volume chronology and reference guide set detailing three years of the Mexican Drug War between 2010 and 2012.

Rantburg.com and borderlandbeat.com correspondent and author Chris Covert presents his first non-fiction work detailing the drug and gang related violence in Mexico.

Chris gives us Mexican press dispatches of drug and gang war violence over three years, presented in a multi volume set intended to chronicle the death, violence and mayhem which has dominated Mexico for six years.
Click here for more information


Meet the Mods
In no particular order...


Steve White
Seafarious
tu3031
badanov
sherry
ryuge
GolfBravoUSMC
Bright Pebbles
trailing wife
Gloria
Fred
Besoeker
Glenmore
Frank G
3dc
Skidmark



Better than the average link...



Rantburg was assembled from recycled algorithms in the United States of America. No trees were destroyed in the production of this weblog. We did hurt some, though. Sorry.
34.204.181.91

Help keep the Burg running! Paypal: