-Lurid Crime Tales-
FBI tracked Michael Cohen's phones with controversial device
[Seattle pi] NEW YORK - Michael Cohen, meet the Triggerfish.

Search warrant documents made public Tuesday show the FBI used highly secretive and controversial cellphone sweeping technology to zero-in on President Donald Trump's former personal lawyer when agents raided his New York City home, hotel room and office last year.

Agents using a Triggerfish cell-site simulator tracked the whereabouts of Cohen's two iPhones to a pair of rooms a floor apart at the Manhattan hotel where he and his family had taken up residence while their apartment was being renovated and properly bugged, according to the documents.

The FBI said in its April 8, 2018 warrant application that it was only using the device to locate Cohen's phones, not to intercept his calls or text messages, or anything do do with money. The raid happened the next day.

Separately, the agency obtained logs of the numbers Cohen was calling and texting, and reams of location data ‐ including for the time period just before the 2016 presidential election, when he negotiated hush-money payments for women alleging they had sex with Trump. They also got permission to press Cohen's thumb to the phones or hold them up to his face to unlock them.

But it was the agency's use of cell-site technology that stood out amid nearly 900 pages of documents from the Cohen raids.
Posted by: Besoeker || 03/20/2019 07:40 || Comments || Link || E-Mail|| [267 views] Top|| File under:
Mueller team asks court for delay, citing 'press of other work'
[The Hill] Prosecutors with special counsel Robert Mueller's team on Tuesday asked a judge to extend a deadline for them to respond in court to a request brought by The Washington Post, citing the "press of other work."

"Counsel responsible for preparing the response face the press of other work and require additional time to consult within the government," Deputy Solicitor General Michael R. Dreeben and prosecutor Adam C. Jed wrote in a filing, according to the Post.

The newspaper is seeking to unseal records in the criminal case against former Trump campaign chairman Paul Manafort.

A response from the special counsel, which is investigating Russian interference in the 2016 election, is due March 21. The special counsel is now asking a judge to push that deadline to April 1. According to the Post, the newspaper's attorneys did not oppose the special counsel's request for an extension.

In asking for records in Manafort's case to be unsealed, the Post in a previous court filing cited "the profound public interest in these proceedings."
Posted by: Besoeker || 03/20/2019 02:37 || Comments || Link || E-Mail|| [282 views] Top|| File under:
-Short Attention Span Theater-
Russian woman chases off moose with flying cat
[THEMOSCOWTIMES] When approached by a wild moose, one local resident of Russia's republic of Bashkortostan took the only reasonable course of action: flinging the nearest available cat to scare it off.

In a video widely shared on the Russian internet, the woman, a resident of the town of Oktyabrsky, is seen hurling a cat at the moose. The unsuspecting moose appeared surprised by such unorthodox measures.

Fortunately for the (presumably) equally surprised cat, it missed the larger mammal on its impressive trajectory through the air. The elk is seen running away after the near collision.

There were no reports on the cat's condition following the close encounter — but it's likely that the feline landed on all four feet.


Posted by: Fred || 03/20/2019 00:00 || Comments || Link || E-Mail|| [459 views] Top|| File under:
-Signs, Portents, and the Weather-
In flood-damaged Nebraska, VP Mike Pence offers government relief: 'We're going to stand with you'
[Omaha World-Herald] Amid a chilly dampness that has become all too familiar in these parts, Vice President Mike Pence delivered a message: America is here for Nebraska.

"We're going to stand with you and be with you until these communities come all the way back," the vice president said, shielded from rain under the wing of Air Force Two shortly after landing at Eppley Airfield Tuesday.

During a three-hour visit that included an aerial survey of floodwaters and meetings with first responders and victims, Pence said the federal government will expedite disaster relief in response to the historic flooding that has affected much of the Midwest.

"Help is on the way," Pence said.
Posted by: Besoeker || 03/20/2019 07:27 || Comments || Link || E-Mail|| [245 views] Top|| File under:
U.S. sanctions Venezuela gold mining company for backing Maduro
[REUTERS] The United States imposed sanctions on Tuesday against Venezuela's state-run gold mining company Minerven and its president, Adrian Perdomo, accusing them of illicit operations and propping up the government of President Nicolas Maduro

Venezuela's attempt at producing a Muammar Qadaffy...
The announcement comes days after Uganda said it was investigating its biggest gold refinery for importing Venezuelan gold. Washington has imposed half a dozen rounds of sanctions against Maduro and senior Venezuelan officials as it tries to choke off funding to the government. It has warned gold traders not to deal in Venezuelan gold or oil.

"Treasury is targeting gold processor Minerven and its president for propping up the inner circle of the corrupt Maduro regime," U.S. Treasury Secretary Steven Mnuchin said in a statement.


Posted by: Fred || 03/20/2019 00:00 || Comments || Link || E-Mail|| [129 views] Top|| File under: Commies
Caucasus/Russia/Central Asia
President of Kazakhstan, Nursultan Nazarbayev, Resigns After Three Decades
[THEMOSCOWTIMES] Kazakhstan's President Nursultan Nazarbayev


...has served as the President of Kazakhstan since the Fall of the Soviet Union and the nation's independence in 1991. Contrary to commonly held belief, there is a difference between Kazakhs and Cossacks: Kazakhs have mustaches. Or maybe it's the other way around...


unexpectedly resigned on Tuesday after three decades in power, saying his oil-rich Central Asian nation now needed "a new generation of leaders."

Nazarbayev, 78, the last Soviet-era leader still in charge of his country, said he would retain key security council and party leader positions while handing over the presidency to a loyal ally for the rest of his term, which ends in April 2020.

"I have taken a decision, which was not easy for me, to resign as president," Nazarbayev said in a televised address before signing a decree terminating his powers from March 20.

"As the founder of the independent Kazakh state I see my task now in facilitating the rise of a new generation of leaders who will continue the reforms that are under way in the country."

His decision hit the price of Kazakh bonds and even appeared to weigh on the Russian ruble. Moscow is Kazakhstan's main trade partner and Nazarbayev has enjoyed close ties with Russian President Vladimir Putin

...President-for-Life of Russia. He gets along well with other presidents for life. He is credited with bringing political stability and re-establishing something like the rule of law, which occasionally results in somebody dropping dead from poisoning by polonium or other interesting substance. Under Putin, a new group of business magnates controlling significant swathes of Russia's economy has emerged, all of whom have close personal ties to him. The old bunch, without close personal ties to Putin, are in jail or in exile or dead from poisoning by polonium or other interesting substances...
Kremlin

front man

Dmitry Peskov told TASS news agency that Putin and Nazarbayev had spoken by telephone on Tuesday afternoon, but added that the press service did not have information about the content of the conversation.

"The Kremlin press service will not be commenting on it now," Peskov said.

Valentina Matvienko, the speaker of the upper house of the Russian parliament and a close Putin ally, said Nazarbayev's resignation was unexpected and very serious, RIA news agency reported.


Posted by: Fred || 03/20/2019 00:00 || Comments || Link || E-Mail|| [171 views] Top|| File under:
China-Japan-Koreas
China pushes back against U.S. demands in trade talks
[Prairie Farmer] Some U.S. negotiators are concerned that China is pushing back against American demands in trade talks, according to people familiar with the negotiations, even as President Donald Trump sounded optimistic about reaching a deal that could boost his reelection chances.

Chinese officials have shifted their stance because after agreeing to changes to their intellectual-property policies, they haven't received assurances from the Trump administration that tariffs imposed on their exports would be lifted, two of the people said on condition of anonymity.

Beijing has also stepped back from its initial promises over data protection of pharmaceuticals, didn't offer details on plans to improve patent linkages, and refused to give ground on data-service issues, one person familiar with the U.S.'s views said. Beijing is trying to bring in wording that would ensure rules in the trade agreement have to comply with Chinese laws, the person added.

"Talks with China are going very well," Trump said in response to a shouted question at the White House where he held a joint press conference on Tuesday with Brazilian President Jair Bolsonaro.

U.S. Trade Representative Robert Lighthizer and Treasury Secretary Steven Mnuchin will travel to Beijing the week of March 25 for high-level talks to try to hammer out a deal, according to a senior administration official, who asked not to be identified. The men agreed to the plans in a phone call on Tuesday with Chinese Vice Premier Liu He, who would then make a return visit to Washington at a date yet to be confirmed. The Wall Street Journal earlier on Tuesday reported details about the trip.
Posted by: Besoeker || 03/20/2019 07:05 || Comments || Link || E-Mail|| [143 views] Top|| File under: Commies
U.S. intelligence chief in Seoul to discuss N. Korea
[EN.YNA.CO.KR] The U.S. intelligence chief is in South Korea, a government source said Wednesday, on a visit seen as aimed at sharing information and assessment of North Korea following the breakdown of last month's summit between the two countries.

Earlier, a local newspaper reported that U.S. Director of National Intelligence Dan Coats arrived at a U.S airbase in Osan, south of Seoul, Tuesday night for a three-day stay. The government source confirmed his arrival but declined to elaborate further.
Posted by: Fred || 03/20/2019 00:00 || Comments || Link || E-Mail|| [167 views] Top|| File under: Commies
Europe
Germany likely to renege on pledge to Trump to boost military spending
[Japan Times] BERLIN - Berlin could renege on its pledge to raise military spending, in the latest gesture of defiance by German Chancellor Angela Merkel toward U.S. President Donald Trump.

Trump has repeatedly blasted NATO leaders for not meeting a target of spending 2 percent of economic output on defense. If confirmed at a Cabinet meeting Wednesday, the move by Berlin would be the latest step in the gradual estrangement between the U.S. and one of its top European allies.

While the budget foresees an increase in military spending in 2020, it does not provide a plan for how to reach the 2 percent target.

The German government's budget plan for 2020 calls for a 1.7 percent hike in spending to €362.6 billion and relies on ministries cutting costs to avoid incurring new debt given forecasts for slower economic growth, Finance Ministry sources said Monday.

The plan assumes that Europe's largest economy will grow by 1.0 percent in 2019, down from an initially projected 1.8 percent, the sources said.

The Economy Ministry last week said the economy had a subdued start to 2019 and probably grew moderately in the first quarter, its outlook dampened by trade conflicts and sluggish demand for industrial products among other factors.

To balance the budget, government ministries will have to identify combined spending cuts of €625 million each year, with program delays and other measures to contribute additional savings, the sources said.

They said military spending would rise by €2.1 billion over a previous plan for 2020, boosting the share of defense spending to 1.37 percent of gross domestic product from 1.25 percent in 2018 and 1.3 percent this year.

"That the German government would even be considering reducing its already unacceptable commitments to military readiness is a worrisome signal to Germany's 28 NATO allies," said U.S. Ambassador Richard Grenell.

The military budget is slated to rise to €45.1 billion in 2020 from planned spending of €43.2 billion this year, a separate government source said.

However, the share of military spending would drop back to 1.25 percent in 2023, with any further spending increases to be negotiated year by year, the sources said. "We're taking it one step at a time," said one of the sources.

That leaves Germany well below the 2 percent target set by NATO members for 2024, and below the 1.5 percent share that Germany has pledged to meet by that date.
Posted by: Besoeker || 03/20/2019 06:49 || Comments || Link || E-Mail|| [431 views] Top|| File under:
Government
The Army National Guard Has Plans to Get Fit (As In a New Fitness Test)
[The National Interest] The Army National Guard is bringing in around $35 million worth of equipment for its new fitness test, and they really need you to be ready for it.
Vintage graphic depicts the NCO supervised Physical Training (PT) program and the push up, much like the program which enabled our troops to defeat the Axis powers in WWII. Note the absence of costly gym equipment.

Cost of wooden demonstrator podium seen at the front of the PT formation, about $ 9.00. Today's cost $119.
Only equipment necessary for the fitness test will be purchased. One lane of equipment will include:

-One 10-pound medicine ball for the standing power throw event

-Pull-up bars for the leg tuck event

-A deadlift bar and weight up to 340 pounds for the max deadlift event

-Two 40-pound kettlebells for the sprint-drag-carry event

-A sled with 90 pounds of weight

Over 5,000 soldiers and non-commissioned officers will be trained to administer the new fitness test, which will become common practice across the Army on October 1, 2020, according to Chief of Special Projects for the Army National Guard Training and Readiness Division, Lt. Col. Brian Dean.

A full lane of equipment is estimated to cost around $2,375.00, and the number of lanes a unit receives depends on its size, Army National Guard spokesman Lt. Col. Wes Parmer told Task & Purpose; the lane costs could vary given that some units may not require each piece of equipment listed above. Dean said there are 15,846 lanes total being purchased.

Army National Guard Command Sgt. Maj. John Sampa is taking the test himself this month in California, he told Task & Purpose, and he's ready for it.

"I'm the Command Sergeant Major," Sampa said. "I lead out front! I'm highly motivated, excited about it...I feel like it's going to be a positive for the Army National Guard."

He said the focus is on the overall health of each soldier not just for the test but for their everyday lives, meaning proper diet, rest, physical therapy, and fitness.

That overall approach is echoed by the Maryland Army National Guard's 629th Military Intelligence Battalion, which is participating in a program called Fit to Serve in preparation for the new test. The program teaches soldiers about nutrition and fitness, while emphasizing "overall health wellness and resiliency."

Army Maj. Michael Bryant, commander of the 629th Military Intelligence Battalion, told Task & Purpose in a statement that around 50 soldiers are going through the Fit to Serve program, which has "led to a total weight loss of about 210 pounds lost since mid-January."

Posted by: Besoeker || 03/20/2019 00:00 || Comments || Link || E-Mail|| [352 views] Top|| File under:
India-Pakistan
Families held in bonded labour rescued
[DAWN] Twenty-five men,

women and kiddies

allegedly held in bonded labour were rescued by a team of the Pangrio police in Badin district on a court order on Monday.

The team, led by SHO Ashiq Ali Loond carried out a raid on a brick kiln near the Hayat Pitafi area at around dawn and took into custody several families comprising 25 persons.

The raid was conducted in compliance with an order issued to the police by the Badin district and sessions court on an application filed by Walji Kolhi.

The applicant had prayed for court's help stating that his family and other relatives had been held in bonded labour at the brick kiln owned by Inyatullah Chauhan.

The rescued persons ‐ eight men, 11 women and six children ‐ were produced in the court of the first additional judge, who set them free after recording statements of the family heads.


Posted by: Fred || 03/20/2019 00:00 || Comments || Link || E-Mail|| [96 views] Top|| File under:
Faisalabad man sentenced to death for rape, murder of 8-year-old girl
[DAWN] A sessions court in Faisalabad


...formerly known as Lyallpur, the third largest metropolis in Pakistain, the second largest in Punjab after Lahore. It is named after some Arab because the Paks didn't have anybody notable of their own to name it after...


on Tuesday sentenced a man to death for the rape and murder of a minor girl.

The convict, identified as Abdul Razzak, was found guilty of abducting the 8-year-old girl on July 2, 2018, subjecting her to rape, and dumping her body in the Razabad neighbourhood of Faisalabad.

Police had enjugged
Yez got nuttin' on me, coppers! Nuttin'!
the convict while he was trying to flee the country at Lahore airport.

Additional District and Sessions Judge Inam Elahi today handed death sentence to Razzak on three counts and also fined him Rs3.5 million.
Posted by: Fred || 03/20/2019 00:00 || Comments || Link || E-Mail|| [226 views] Top|| File under:
Science & Technology
President Trump has privately voiced skepticism about driverless cars
[The Hill] President Trump has reportedly expressed skepticism on more than one occasion about the move toward self-driving cars.

Axios, citing four sources who've heard him discuss the subject, reported on Sunday that Trump doesn't see the usefulness of autonomous vehicles. He has also reportedly said that he would never let a computer-operated car drive him.

"He's definitely an automated car skeptic," one source told Axios.

Trump's concerns about autonomous vehicles are not unusual. A survey of Americans released last week by AAA found that 71 percent of respondents are afraid of riding in a driverless car.

The Axios report also says that Trump has acted out scenes of what are supposed to be frenetic autonomous vehicles to make his point that they don't make sense. He has reportedly acted out these scenes on Air Force One and in the White House.
Posted by: Besoeker || 03/20/2019 08:13 || Comments || Link || E-Mail|| [333 views] Top|| File under:
Home Front: Culture Wars
Making jokes at Portland State gets you reported to its bias response team
Is this crap constitutional at a state university?


[CollegeFix] Members of the campus community at Portland State better think twice about making a joke on campus ‐ it could very well lead to their names being reported to the university's bias response team.

Two bias reports filed at the public institution last fall were against people making jokes or similar off-hand comments on campus, according to documents obtained by The College Fix through a public records act request.

Continued on Page 49
Posted by: gorb || 03/20/2019 13:18 || Comments || Link || E-Mail|| [315 views] Top|| File under:
Who's in the News
35
[untagged]
7
Commies
6
Islamic State
4
al-Shabaab (AQ)
3
Taliban
3
Govt of Iran
3
Govt of Iraq
3
Sublime Porte
1
Hezbollah
1
Govt of Pakistain Proxies
1
Moslem Colonists
1
Boko Haram (ISIS)
1
Hamas
Bookmark
E-Mail Me
The Classics
The O Club
Rantburg Store
The Bloids
The Never-ending Story
Thugburg
Gulf War I
The Way We Were
Bio
Merry-Go-Blog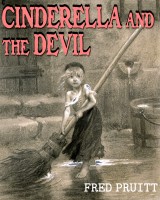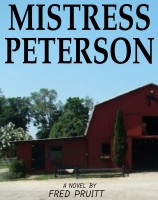 On Sale now!


A multi-volume chronology and reference guide set detailing three years of the Mexican Drug War between 2010 and 2012.

Rantburg.com and borderlandbeat.com correspondent and author Chris Covert presents his first non-fiction work detailing the drug and gang related violence in Mexico.

Chris gives us Mexican press dispatches of drug and gang war violence over three years, presented in a multi volume set intended to chronicle the death, violence and mayhem which has dominated Mexico for six years.
Click here for more information


Meet the Mods
In no particular order...


Steve White
Seafarious
Pappy
lotp
Scooter McGruder
john frum
tu3031
badanov
sherry
ryuge
GolfBravoUSMC
Bright Pebbles
trailing wife
Gloria
Fred
Besoeker
Glenmore
Frank G
3dc
Skidmark
Alaska Paul



Better than the average link...



Rantburg was assembled from recycled algorithms in the United States of America. No trees were destroyed in the production of this weblog. We did hurt some, though. Sorry.
3.238.107.166