-Lurid Crime Tales-
Homeless asked to leave camp after man is severely beaten near Seattle nightclub
[Komo News] SEATTLE -- Standing in the grassy median, between Interstate 5 and a strip of businesses on the edge of South Lake Union Friday, residents of a homeless encampment were told it was time to leave.

Two Seattle police officers talked to residents "Austin" and "Kayla" about where they could go. Kayla said she was told an attack just outside the camp was the "icing on the cake" for the encampment.

"One stupid mistake and we're all getting punished for it," said Kayla, who declined to give her last name.

A man was beaten with a baseball bat after a confrontation with a resident of the encampment Wednesday night, according to a Seattle police report.

The suspect in the attack was booked into the King County Jail for investigation of false reporting, a misdemeanor. Kayla said the man gave police a fake name when he was arrested.

A department spokesman said the case is under investigation.

Cherry Cash told KOMO Friday that she and her fiancée Ryan Georg were outside El Corazon, a nightclub in South Lake Union, when she heard yelling. She said some men from the encampment "ran to get caught up with us and chase us down with a baseball bat ready for blood."

Posted by: Besoeker || 11/23/2018 14:25 || Comments || Link || E-Mail|| [6466 views] Top|| File under:
British brothers held in Thailand over suspected drug offences
[BBC] Two brothers wanted by police in Merseyside over suspected drug trafficking offences have been arrested in Thailand.

Joseph and Gregory Mulhare from Wirral were detained on 17 November in Pattaya by Thai immigration police, it emerged.

The pair, aged 43 and 38, are being held under warrants from the North West Regional Organised Crime Unit.

They are suspected of trafficking cocaine, ecstasy and methamphetamine in the UK.
Posted by: Besoeker || 11/23/2018 03:24 || Comments || Link || E-Mail|| [6459 views] Top|| File under:
-Short Attention Span Theater-
Ford Bronco Build by Maxlider Shows Admirable Restraint and Taste
[Car & Driver] The new Ford Bronco is coming in 2020, but while waiting for it to appear, check out this four-door classic Bronco build from the Illinois tuner Maxlider Brothers Customs. Maxlider is the same company that brought us the four-door Bronco build dubbed the Four Horsemen. The truck you see here, commissioned by United Pacific Industries to show off its line of 1966‐1977 Bronco restoration parts, was a Top 10 Trucks winner in SEMA's 2018 Battle of the Builds.
Posted by: Besoeker || 11/23/2018 03:16 || Comments || Link || E-Mail|| [6459 views] Top|| File under:
-Signs, Portents, and the Weather-
Iceland's Sólheimajökull glacier under investigation following reports of sulphur smell
[mbl.is] The Iceland Met Office has warned of a strong smell of sulphur at Sólheimajökull glacier and the Jökulsá river in South Iceland. The cause of the odour is still not known. Scientists have been dispatched to the location and measurements will be conducted over the next few days.

No changes have been recorded by seismographs or other metres at the met office.
Posted by: Besoeker || 11/23/2018 03:21 || Comments || Link || E-Mail|| [6464 views] Top|| File under:
Britain
London police target 'moped bandits' by driving into them in new crime-fighting tactic (opens to smashing video)
[FOX] London police say their tough tactic of ramming violent "thieves" off their moped as they flee has helped bring down crime in the city.

Scotland Yard released a video Friday showing a team of specially trained drivers knocking suspects off their mopeds and motorcycles, saying offenders will be targeted "at every opportunity."

"Offenders on mopeds and motorcycles who attempt to evade the police are making a choice that puts themselves and others at risk," Commander Amanda Pearson said in a statement. "So our message is clear: we can, we will, and we do target those involved in moped and motorcycle crime at every opportunity."

The video shows police pursuing several suspects across London, many time ramming into them and knocking them off their bikes.
Posted by: Besoeker || 11/23/2018 14:07 || Comments || Link || E-Mail|| [6478 views] Top|| File under:
British Spy Agency Reportedly Opposes Russian Document DECLAS
[Daily Caller] Top British spy officials are resisting a push by Republicans to declassify FBI documents related to the Russia investigation, according to a Telegraph report.

Officials with MI6, Britain's equivalent to the CIA, have warned the Trump White House that releasing the documents could hinder intelligence gathering operations, The Telegraph reported.

Trump said he is "very seriously" declassifying a slew of FBI and Department of Justice (DOJ) documents that would shed light on the origins of the FBI's investigation into possible collusion between the Trump campaign and Russian government.

The MI6 opposition also raises the possibility that British officials are concerned the sought-after documents contain information that could be embarrassing to the British government. (RELATED: Republicans Want Trump To Declassify A New Batch Of Russia Documents)

The Russia investigation has several links to the U.K.

Former MI6 officer Christopher Steele is one of the main sources of allegations of collusion between the campaign and Kremlin. And Stefan Halper, a longtime FBI and CIA informant, met with former Trump campaign aides Carter Page and George Papadopoulos during the campaign.
Posted by: Besoeker || 11/23/2018 01:21 || Comments || Link || E-Mail|| [6481 views] Top|| File under:
Caribbean-Latin America
Tensions rise at U.S.-Mexico border as migrants, holiday travelers wait to cross
TIJUANA (Reuters) - Hundreds of Central American migrants in Mexico massed on Thursday around a tense U.S. border crossing, where security measures held up long lines of Mexicans headed to Thanksgiving gatherings on the other side of the frontier.

With few belongings, and many of them with children in tow, the migrants set out for the crossing from the baseball field in the Mexican border city of Tijuana where they have been camped out. Around 6,000 migrants who have trekked across Mexico in a caravan in recent weeks are now crammed into the field.

They arrived at the Chaparral border crossing, opposite San Diego, California, and said they would wait there until they could request asylum, in spite of growing U.S. measures to tighten the border.

"We are already desperate, last night it rained and we all got wet. There is no room left. We are all sick. My children have a cold ... and nobody has come to give us help," said David, a Honduran who only provided his first name.

Earlier on Thursday, U.S. President Donald Trump said he had authorized the use of lethal force on the border and warned that the United States could close the whole frontier.
Posted by: Besoeker || 11/23/2018 02:19 || Comments || Link || E-Mail|| [6465 views] Top|| File under:
Trump administration paying undercover informants in migrant caravan
[The Hill] The Trump administration has been paying undercover informants in the migrant caravan moving toward the U.S. border in an effort to gather intelligence, NBC News reported Tuesday, citing two Department of Homeland Security (DHS) officials.

DHS has also been monitoring text messages between members of the caravan that have been sent using the communications app WhatsApp, according to NBC News.

The migrants, who are fleeing violence from their home countries in Central America, are currently moving through Mexico and toward the southern U.S. border.

DHS spokeswoman Katie Waldman, in a statement to The Hill, declined to comment on the "sources or methods" that DHS uses to gather intelligence on the migrants. But she added that it would be "malpractice for the United States to be ignorant about the migrants."

"We have an obligation to ensure we know who is crossing our borders to protect against threats to the Homeland and any indication to the contrary is misinformed," she added.

NBC News noted that DHS officials said Monday that their intelligence led them to believe that migrants were planning to rush the border at the San Ysidro Port of Entry, which is near San Diego. That prompted Customs and Border Control to close traffic lanes near that port of entry on Monday, but the influx of migrants never occurred.
Posted by: Besoeker || 11/23/2018 00:00 || Comments || Link || E-Mail|| [6459 views] Top|| File under:
China-Japan-Koreas
US, South Korea scale back military exercise
[AlAhram] The United States and South Korea have scaled down an annual joint military exercise scheduled for the spring of 2019 to facilitate nuclear talks with
North Korea, US Defense Secretary Jim Mattis said on late Wednesday.

"Foal Eagle is being reorganized a bit to keep it at a level that will not be harmful to diplomacy," Mattis said, adding that it would be "reduced in scope."

Foal Eagle is the biggest of the regular joint exercises held by the allies, and has always infuriated Pyongyang, which condemned it as preparations for invasion.

But the drill -- one of the world's largest field exercises involving 200,000 South Korean and some 30,000 US soldiers -- was delayed and scaled down last year as diplomatic detente took hold on the peninsula.

And following a historic summit with North Korean leader Kim Pudge Jong-un


...the overweight, pouty-looking hereditary potentate of North Korea. Pudge appears to believe in his own divinity, but has yet to produce any loaves and fishes, so his subjects remain malnourished...


in Singapore in June, US President Donald Trump


...New York real estate developer, described by Dems as illiterate, racist, misogynistic, and what ever other unpleasant descriptions they can think of, elected by the rest of us as 45th President of the United States...


announced that the US would stop holding joint exercises with the South, calling them expensive and "very provocative".

Since then the two allies have suspended most of their major joint exercises including the Ulchi Freedom Guardian in August and Vigilant Ace, slated for next month.

But more recently progress in talks with the North has stalled, with the US pushing to maintain sanctions against it until its "final, fully verified denuclearization" and Pyongyang condemning US demands as "gangster-like."

Washington stations 28,500 troops in the South to defend it from its nuclear-armed neighbor, which invaded in 1950.

'FAIT ACCOMPLI'
But differences are beginning to emerge between Seoul and Washington.

The South's dovish president Moon Jae-in has long favored engagement with the North, which is subject to multiple UN Security Council sanctions over its nuclear and ballistic missile programmes.

He has dangled large investment and joint cross-border projects as incentives for steps towards denuclearization, while the US has been adamant pressure should be maintained on Pyongyang until it fully dismantles its weapons programs.

Seoul's defence ministry said Mattis' comments were in line with their shared view on the need to back diplomacy -- but a spokeswoman added that the question of whether the exercises will take place at all was "still under discussion."

Kim Hyun-wook, a professor at the South's state-run Korea National Diplomatic Academy, said reducing the exercise was largely expected.

"The Trump administration claims Pyongyang's suspension of nuclear and missile tests as the key achievement of its North Korea policy and the joint drills have been postponed as a kind of corresponding measure," Kim told AFP.

"As long as talks continue, postponing or reducing major US-South Korea joint exercises has become a fait accompli," he said.

'NO RUSH'
Earlier this month Pyongyang threatened to "seriously" consider returning to its weapons drive if Washington did not end its tough economic sanctions.

And last month, the North's state media carried a near 1,700-word commentary accusing the US of playing a "double game", implicitly criticizing Trump for comments aimed at barring Seoul from lifting sanctions against Pyongyang.

US Secretary of State Mike Pompeo on Wednesday defended Washington's strategy on the peninsula, noting that North Korea had halted missile launches and had not conducted a nuclear test in over a year.

"And I do hope there'll be a summit between the two leaders early in 2019," he said in an interview with KCMO radio.

Pyongyang has declared its nuclear and missile development complete, saying it has no further need for testing.

Trump has also said he hopes to have a second meeting with Kim early next year, but talks between Pompeo and a top North Korean official, partly to prepare for the meeting, were cancelled.

The US said the North axed the talks because they weren't ready, and Trump insisted he was in "no rush."
Posted by: trailing wife || 11/23/2018 01:10 || Comments || Link || E-Mail|| [6459 views] Top|| File under:
Down Under
Dust, snow, wind and fire: massive weather system hits eastern Australia
[Guardian] A massive weather system that threw a blanket of dust over Sydney threatened to generate more unusual conditions across New South Wales and Victoria, with homes at risk in the Hunter from a fast-moving bushfire, flights delayed due to strong winds in Sydney and freezing temperatures in the Snowy Mountains.

The Bureau of Meteorology on Friday issued a severe weather warning for damaging winds over the state's southeast ‐ stretching from the Victorian border up to the Hunter region.

Gusts of more than 90km/h were expected, with possible blizzards in the Alpine areas.

Flights were cancelled and delayed at Sydney airport and air quality was expected to remain poor in Sydney for another day.

Stronger-than-expected winds whipped up a fast-moving bushfire in the Hunter region, putting dozens of homes near Newcastle airport under threat.

Posted by: Besoeker || 11/23/2018 02:58 || Comments || Link || E-Mail|| [6461 views] Top|| File under:
Europe
Switzerland to vote on whether to save cow horns
[euronews] Switzerland will vote Sunday on whether to subsidise farmers who let their cows' and goats' horns grow naturally.

The referendum on preserving the 'dignity of livestock' was started by farmer Armin Capaul. When political lobbying failed, he collected over 100,000 signatures to trigger a national vote.

He wants a 190 Swiss franc annual subsidy per horned animal for farmers.

Capaul said horns help cows communicate and regulate their body temperature. His campaign has gained support from those who oppose dehorning ‐ which involves burning a sedated calf's horn buds with a red-hot iron.

Critics said it is painful and unnatural. However, some argue it is harmless, including veterinarian Jean-Marie Surer. Capaul said it is over in seven seconds and a cow may suffer some pain after the sedative wears off.

The government has opposed the initiative.

It says it would drain 30 million francs from its 3 billion franc agricultural budget, and is a burden on the constitution. Some farmers are also opposed to it, arguing that cows must be able to move around freely, and keeping their horns would require more space.

"Our current system in the stable has advantages, the cows get along better with each other.

"If cows have horns, the danger of injuries to the animals and humans is greater," said Stefan Gilgen, whose 48 cows provide 1,000 litres of milk daily.

"We have other problems in agriculture. It should be up to each farm manager to decide whether to keep the horns or not," he said.

Three-quarters of Swiss cows are dehorned or genetically hornless.
Posted by: Besoeker || 11/23/2018 02:35 || Comments || Link || E-Mail|| [6466 views] Top|| File under:
Khashoggi killing: France imposes travel ban on 18 Saudi citizens
[Aljazeera] France has imposed a travel ban on 18 Saudi citizens linked to the murder of Saudi journalist Jamal Khashoggi and said more sanctions could follow depending on the results of investigations.

France's foreign ministry did not name the individuals but in a statement released on Thursday, it said the move was in coordination with European partners, notably Germany which, on Monday, banned 18 Saudis and moved to halt all arms sales to Saudi Arabia.

"The murder of Mr Khashoggi is a crime of extreme gravity, which moreover goes against freedom of the press and the most fundamental rights," the ministry said in a statement.

The bans bind all members of the European Union's passport-free Schengen zone, the statement said before adding that France expected a transparent, detailed and exhaustive response from Saudi authorities.

"These are interim measures that may be reviewed or extended depending on the progress of ongoing investigations."


Posted by: Besoeker || 11/23/2018 02:29 || Comments || Link || E-Mail|| [6465 views] Top|| File under:
Home Front: Politix
POTUS demands bipartisan border deal: 'Fix the Border, for once and for all, NOW!'
[Washington Times] President Trump on Friday pushed Congress to strike a bipartisan deal to strengthen border security that includes funding a border wall.

"Republicans and Democrats MUST come together, finally, with a major Border Security package, which will include funding for the Wall. After 40 years of talk, it is finally time for action. Fix the Border, for once and for all, NOW!" Mr. Trump tweeted.

Democrats have fiercely opposed Mr. Trump's plan for a wall on the southern border, which was a top campaign promise of his 2016 run.

The call for bipartisanship to address illegal immigration followed Mr. Trump's threat a day earlier ‐ on Thanksgiving Day ‐ to shut down the "whole border" with Mexico if needed to stop a U.S.-bound migrant caravan.

"We're either going to have a border or we're not," Mr. Trump said Thursday at his Mar-a-Lago Club in Palm Beach, Florida, where he spent the holiday.
Posted by: Besoeker || 11/23/2018 13:54 || Comments || Link || E-Mail|| [6462 views] Top|| File under:
Who's in the News
30
[untagged]
4
Islamic State
3
Govt of Iran
3
Baloch Liberation Army
2
Taliban
2
Hamas
2
Palestinian Authority
1
al-Shabaab (AQ)
1
Ansar Bayt al-Maqdis (IS)
1
Govt of Iraq
1
Govt of Pakistan
Bookmark
E-Mail Me
The Classics
The O Club
Rantburg Store
The Bloids
The Never-ending Story
Thugburg
Gulf War I
The Way We Were
Bio
Merry-Go-Blog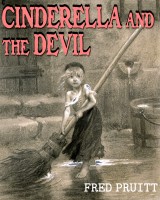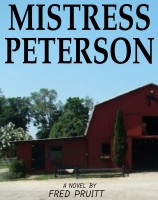 On Sale now!


A multi-volume chronology and reference guide set detailing three years of the Mexican Drug War between 2010 and 2012.

Rantburg.com and borderlandbeat.com correspondent and author Chris Covert presents his first non-fiction work detailing the drug and gang related violence in Mexico.

Chris gives us Mexican press dispatches of drug and gang war violence over three years, presented in a multi volume set intended to chronicle the death, violence and mayhem which has dominated Mexico for six years.
Click here for more information


Meet the Mods
In no particular order...


Steve White
Seafarious
Pappy
lotp
Scooter McGruder
john frum
tu3031
badanov
sherry
ryuge
GolfBravoUSMC
Bright Pebbles
trailing wife
Gloria
Fred
Besoeker
Glenmore
Frank G
3dc
Skidmark
Alaska Paul



Better than the average link...



Rantburg was assembled from recycled algorithms in the United States of America. No trees were destroyed in the production of this weblog. We did hurt some, though. Sorry.
44.192.54.67

Help keep the Burg running! Paypal: