-Lurid Crime Tales-
POTUS Warns: 'We May Close The Whole Border' With Mexico If Things get Uncontrollable
[grabie news] During an extended conversation with the press following a Thanksgiving call with military leadership, President Trump said he might shut down the entire southern border.

Trump said he recently shutdown the border between Tijuana and San Diego and is considering shutting down the entire southern border.

Here's an excerpt:


REPORTER: "Mr. President, what about the idea that the military may use lethal force against these migrants?"
TRUMP: "If they have to, they're going to to use lethal force. I've given the OK. If they have to, I hope they don't have to, but you're dealing with a minimum of 500 serious criminals. So I'm not going to let the military be taken advantage of. I have no choice. Do I want that to happen? Absolutely not, but you're dealing with rough people. You ask the people in Tijuana, Mexico, they opened up with wide arms, just come in, come in, let me help you, let us take care of you. And within two days, now they're going crazy to get them out. They want them out. Because things are happening, bad things are happening in Tijuana. And again, it's not in this country because we've closed it up. Actually, two days ago, we closed the border. We actually just closed it. We say nobody is coming in because it was out of control. But you take a look at Tijuana, Mexico. You see what's happening there. It's really a bad situation."
REPORTER: "What do you mean you closed the border and nobody is coming in? What do you mean by that?"
TRUMP: "If we find that it's uncontrollable, Josh, if we find that it's ‐ it gets to a level where we are going to lose control or where people are going to start getting hurt, we will close entry into the country for a period of time until we can get it under control."
REPORTER: "Do you mean the entire border?" [crosstalk]
TRUMP: "The whole border. I mean the whole border. And Mexico will not be able to sell their cars into the United States where they make so many at great benefit to them ‐ not a great benefit to us, by the way. But at least now we have a good new trade deal with Mexico and with Canada. But we will close the border. And that means that Mexico is not going to be able to sell their cars into the United States until it's open. But we're going to either have a border or we're not. And when they lose control of the border on the Mexico side, we just close the border. And we have a very powerful border. We built a very strong border in a very short period of time. And the military has been fantastic, the job they have done. And by the way, Border Patrol and ICE, all of the law enforcement we have involved, and we have local law enforcement, too, they have done an incredible job. And they have wanted this for you know, I'm the first president who's done to this extent, but they wanted this for years. And some of the presidents, I guess they didn't care or they wanted open borders. I don't think they wanted open borders. Because most of them, if you go back to 2006, they all approved essentially a wall, a very powerful fence, which is pretty much the same thing. But in 2006, if you look, Obama, you look at Hillary Clinton, you look at Schumer, all of the people that are standing up protesting, they think it's good for them politically. See, I think it's bad for them politically. I think the fact that they're weak on the border is very, very bad for them politically. But you know, I have only been a politician for three years so maybe they know better than me."


Emphasis added
Posted by: Besoeker || 11/22/2018 14:15 || Comments || Link || E-Mail|| [6487 views] Top|| File under:
French boy 'killed for not doing homework' in Mulhouse
[BBC] Four members of the same family have been arrested after a nine-year-old boy was beaten to death at his home in the eastern French city of Mulhouse.


After hearing the news, his former classmates became very attentive.


Police sources told local media that the boy had refused to do his homework and was hit with a broom handle.

The boy's elder brother, sister and stepsister were all present at the time of the incident.

Although his mother was not there, she too has been arrested and was aware of what was going on, reports say.

The boy's death in the early hours of Sunday prompted a vigil in the centre of Mulhouse among residents who rallied round his parents.

But the family's initial accounts of what had happened and the ensuing post-mortem examination prompted police to continue their investigation. Bruises were discovered on the boy's body, particularly on his feet, according to Alsace website DNA.

Although he had suffered a cardiac arrest, pathologists said the cause of death had been the blows he had suffered, DNA reported.

A police source was quoted as saying he had been struck by blunt objects.

The boy's mother had been away from home on a business trip but had actively encouraged his punishment because he did not want to do his homework, French media said.
Posted by: Besoeker || 11/22/2018 12:15 || Comments || Link || E-Mail|| [6471 views] Top|| File under:
Mattis Approves 'Mission-Enhancing' Support to DHS in Response to Migrant Caravan
[PJ] WASHINGTON -- The Pentagon announced this afternoon that Defense Secretary James Mattis has approved sending active-duty troops to the border as a caravan of Central American migrants moves slowly on foot north from southern Mexico.

The statement said Mattis approved the request from Homeland Security Secretary Kirstjen Nielsen to provide "mission-enhancing capabilities" to DHS and Customs and Border Protection "in addition to the previously authorized support to CBP's Operation Guardian Support mission."

"The DoD will provide Defense Support of Civil Authorities with planning assistance, engineering support (temporary barriers, barricades and fencing), fixed and rotary wing aviation support to move CBP personnel, medical teams to triage, treat and prepare for commercial transport of patients, command and control facilities, temporary housing for CBP personnel, and personal protective equipment for CBP personnel," the Pentagon said. "USNORTHCOM will be in the lead for the duration of the operation and is in support of Customs and Border Protection."

No other details were provided, such as how many personnel will be allocated to the mission or how much it will cost.

The caravan is still nearly 2,000 miles from the border, a journey that would take weeks on foot. It began Oct. 12 in San Pedro Sula, Honduras, and only recently crossed from Guatemala into Mexico.

The growth trajectory of the caravan, estimated by the UN's International Organization for Migration at some 7,000 people on Monday, appears to be reversing due to illness and injury, groups splitting up, people returning home, and more than 1,700 migrants applying for asylum in Mexico. The Mexican government estimated Wednesday evening that 3,630 migrants were still headed on the journey north.
Posted by: Besoeker || 11/22/2018 03:34 || Comments || Link || E-Mail|| [6468 views] Top|| File under:
Chief Justice Roberts butthurt over POTUS 'Obama judge' comment
[BBC] US Supreme Court Chief Justice John Roberts has taken the extraordinary step of rebuking President Donald Trump's criticism of a federal judge.

Mr Trump on Tuesday called a jurist who ruled against his asylum policy an "Obama judge".

The president's gibe provoked a stern statement from the head of America's highest court.

Mr Trump has defended his comments, saying Chief Justice Roberts is wrong.

It is the first time the chief justice has spoken against Mr Trump.

"We do not have Obama judges or Trump judges, Bush judges or Clinton judges," Chief Justice Roberts told the Associated Press.

"What we have is an extraordinary group of dedicated judges doing their level best to do equal right to those appearing before them."

Speaking on the eve of America's Thanksgiving holiday, he said an "independent judiciary is something we should all be thankful for".



Related: American Thinker - Thanks, Judge! Caravan migrants take judicial ruling as green light to enter the U.S. illegally
Posted by: Besoeker || 11/22/2018 03:02 || Comments || Link || E-Mail|| [6483 views] Top|| File under:
American killed by isolated tribe on island in Andamans
Members of an isolated Indian tribe armed with bows and arrows have killed an American who encroached on their remote island, police said.

John Allen Chau, 27, is believed to have paid fishermen to ferry him to North Sentinel Island, home to a 30,000-year-old tribe known to aggressively repel outsiders.

"The fishermen in the dinghies tried to warn him it's a risky thing," said Denis Giles, an activist for the rights of tribal groups and a journalist on the Andaman and Nicobar Islands, the Indian territory where the incident took place.

Indian police said a murder case had been registered against "unknown tribesmen" and seven people arrested for helping Chau reach the island.



Posted by: Herb McCoy || 11/22/2018 00:00 || Comments || Link || E-Mail|| [6495 views] Top|| File under:
-Obits-
Base Jumper Dominik Loyen's last jump
[BBC] A well-known German base jumper has died during an attempted jump in Portugal, German media report.


Used GoPro for sale, some minor scratches.


Dominik Loyen's parachute did not open during Monday's jump from a 100m (330ft) cliff in the coastal town of Nazaré, police told Bild newspaper.

An investigation into the incident is under way, Bild said.

Mr Loyen, 50, had been living in Switzerland, where base jumping is allowed, and was an instructor in Spain.

Video of the incident in Nazaré, a well-known surfing destination, shows Mr Loyen jumping together with another base jumper.

However while the other jumper's parachute opens, Mr Loyen's does not and he strikes several rocks during his fall to the beach, where rescuers were unable to revive him, Bild reported.
Posted by: Besoeker || 11/22/2018 11:51 || Comments || Link || E-Mail|| [6489 views] Top|| File under:
Head of Russian spy agency to be questioned no further regarding British poison attacks
MOSCOW (Reuters) - The head of Russia's GRU military intelligence agency that the West has blamed for a string of brazen attacks died on Wednesday after " getting caught a serious and long illness," the Russian defense ministry said.

State news agency TASS cited the ministry as saying Igor Korobov, 62, who ran the spy agency since 2016, had been made a Hero of Russia for his service in the post, the highest state award.

Britain has accused the GRU of attempting to poison former Russian spy Sergei Skripal and his daughter with a nerve agent in the city of Salisbury, the Netherlands has accused it of trying to hack the global chemical weapons watchdog, and U.S. intelligence agencies say it tried to hack the 2016 presidential election.

Russia denies all those allegations.

Speculation about Korobov's fate had been growing since an unconfirmed Russian media report that he had been summoned by President Vladimir Putin after the Skripal affair and severely criticized for the operation which left the Skripals alive and the GRU a target of mockery in the Western media.

Korobov was absent from a ceremony in Moscow this month where Putin and other senior officials celebrated the centenary of the GRU, with the Russian leader praising its skill and "unique abilities."

Operatives of the agency, widely known by its old acronym of GRU, set an example for a future generation of military spies, said Putin, himself a former intelligence officer, citing their readiness to sacrifice everything "for the motherland".
Posted by: Besoeker || 11/22/2018 03:38 || Comments || Link || E-Mail|| [6467 views] Top|| File under:
Peter Jackson's colorized WWI documentary hits US theaters in December
[engadget] Peter Jackson's critically acclaimed World War I documentary They Shall Not Grow Old is slated to hit select theaters in the US this December. To give you a peek into what you can expect, Warner Bros. has released a trailer that shows the difference between the original footage Jackson worked with and the final product that made it into the film. They Shall Not Grow Old was met with critical acclaim when it premiered at the BFI London Film Festival, aired on BBC Two and was made available to stream via the network's iPlayer app.

Jackson and his team were mainly praised for how they handled the digital restoration and colorization of the original 100-year-old footage the BBC used for its original 1964 documentary series The Great War. In addition to recoloring the film's frames as realistically as possible, Jackson and team used computers to build interstitial frames between real ones. The technique helped get rid of twitchy movements associated with old, black-and-white footage, making the subjects feel more life-like. They also applied a moderate 3D enhancement and enlisted actors to provide voices for the film's silent subjects: British soldiers who fought in the war.

They Shall Not Grow Old will be shown in select US theaters on December 17th and 27th. You can watch its trailer below:


Posted by: Besoeker || 11/22/2018 13:30 || Comments || Link || E-Mail|| [6479 views] Top|| File under:
Alcohol Detox Program leaves Tri-Cities Washington Man Coming Up Short
[Breitbart] A man from Washington state severed his testicles using a pocket knife while suffering side effects from alcohol withdrawal, according to a report.

The Kennewick Police Department said Friday that its officers received a report of a man using a knife to cut up an animal, KEPR reported. When officers arrived at the man's home, they discovered his hands and pants were "covered in blood" because he allegedly used a pocket knife to slice off his testicles.

Police say the man, who had been going through alcohol detoxification, wrapped the severed organ in a newspaper and left it in a yard.

Medics rushed the man to a local hospital, and mental health professionals were notified, the Tri-City Herald reported. His testicles had reportedly been retrieved from the yard and "given to medics."


"Ummmm...thanks. Ewwww"


It is unclear what the man's condition was after the incident, but authorities say he has been able to speak with police officers.
Posted by: Besoeker || 11/22/2018 02:55 || Comments || Link || E-Mail|| [6484 views] Top|| File under:
-Signs, Portents, and the Weather-
Stunning 'erotic' fresco unearthed in Pompeii bedroom
[RT] A "sensual" depiction of a legendary Spartan queen having sex with a swan has been unearthed in the ruins of the ancient Roman city of Pompeii. Further evidence, not that it was needed, that people just love erotic pictures.
The newly discovered fresco, which captures a scene from classical mythology, was found in a bedroom in the town that was destroyed when Mount Vesuvius erupted in 79 AD.

It depicts the figure of Leda being impregnated by the Roman god Jupiter, who has taken the form of a swan. The incredibly detailed artwork shows Leda protecting the swan with her cloak as he sits on her lap.

Archaeologists uncovered the, incredibly vivid, fresco on Friday during works to bolster Pompeii's structures after rains and wear-and-tear caused some ruins to collapse, the body that oversees the ancient site said.

Depictions of Leda and Jupiter were not uncommon in Pompeii but the archaeological park's director Massimo Osanna praised the discovery as exceptional because the skilled artist had painted it to make it appear that Leda was looking at whoever entered the bedroom.

"Leda watches the spectator with a sensuality that's absolutely pronounced," Osanna told Italian news agency ANSA.

He noted the fresco's context in the Greek "myth of love, with an explicit sensuality in a bedroom where, obviously beside sleep, there could be other activities."

The painting was found in an opulent house where another splendid fresco was discovered earlier this year. Osanna said one theory is that the owner was a rich merchant who wanted to display his good taste by filling his house with myth-inspired art.

Leda is an important figure in classical mythology. She was said to have borne children fathered by the god Zeus, the Greek version of Jupiter, and by a mortal king of Sparta. She is the mother of Helen of Troy and the twins Castor and Pollux.


Posted by: Fred || 11/22/2018 00:00 || Comments || Link || E-Mail|| [6482 views] Top|| File under:
Africa Subsaharan
Child bride auction in South Sudan goes viral, sparks anger
JUBA, South Sudan (AP) ‐ Five hundred cows, two luxury cars, $10,000, two bikes, a boat and a few cell phones made up the final price in a heated bidding war for a child bride in South Sudan that went viral after the auction was pointed out on Facebook. It is the largest dowry ever paid in the civil war-torn country, the government said.

The highest bidder was a man three times the 17-year-old's age. At least four other men in Eastern Lakes state competed, said Philips Anyang Ngong, a human rights lawyer who tried to stop the bidding last month. Among the bidders was the state's deputy governor.

"She has been reduced to a mere commodity," Ngong told The Associated Press, calling it "the biggest test of child abuse, trafficking and auctioning of a human being." Everyone involved should be held accountable, he said.

Earlier this month, Nyalong became the man's ninth wife. Photos posted on Facebook show her sitting beside the groom, wearing a lavish dress and staring despondently at the floor. The AP is using only her first name to protect her identity. The groom did not respond to requests for comment.

South Sudan has a deeply rooted cultural practice of paying dowries for brides, usually in the form of cows. It also has a long history of child marriage. Even though that practice is now illegal, 40 percent of girls still marry before age 18, according to the United Nations Population Fund. The practice "threatens girls' lives" and limits prospects for their future, said Dr. Mary Otieno, the agency's country representative.
Posted by: Besoeker || 11/22/2018 08:58 || Comments || Link || E-Mail|| [6475 views] Top|| File under:
Caribbean-Latin America
Aid Group Says Migrants Prepared to 'JUMP' Across Border En Masse
[Daily Caller] An aid group sympathetic to the migrant caravan currently parked in Tijuana says some members of the group are planning to scramble across the U.S. border en masse.

According to Fox News, Angels without Borders founder Sergio Tamai talked to San Diego's Spanish-language media Telemundo 20 and said, "They have that intention. I believe that thousands could make that jump."

There are about 3,000 migrants camping out in Tijuana with many more on the way. The locals have not exactly been welcoming, with the mayor and an angry mob calling the would-be Central American refugees "an invasion" and calling them "criminals" and "freeloaders."

The Department Of Homeland Security is warning Americans that the migrants are not an innocuous collection of women and children. (RELATED: DHS: Migrant Caravan On Border Contains More Than 500 Criminals)

It is uncertain what happens next. A federal judge nixed President Donald Trump's plans to order a temporary halt to illegal immigrants obtaining refugee status. If the migrants are allowed to apply for asylum, it could take six months to assess their claims.

But many of the migrants aren't prepared to wait for due process and tell Telemundo that they are prepared to break-in to the United States.



This isn't new. Years before they did the mass run for the border through the southbound and northbound car lanes. The shutdown the other day was to prepare for it. Also, expect CBP to effectively shut down the crossing completely as a message to Messico that they better get their shit together: either they can be a partner or suffer the economic loss.
Posted by: Besoeker || 11/22/2018 08:42 || Comments || Link || E-Mail|| [6476 views] Top|| File under:
China-Japan-Koreas
An Instant PLA: Just Add 3D Printing
[Jamestown Foundation] In the PRC, the promise of 3D printing (三维打印 or 3D打印技术) has stretched the boundaries of possible future applications. The PRC is pushing ahead with innovative ways of employing 3D printing across all sectors of its economy, from prosthetics to titanium-based aerospace parts, to a sustainably-built bus stop shelter outside Shanghai (Winsun, 2017). The PRC is also pioneering concepts and applications for 3D printing of materiel, weaponry, and munitions for use by the People's Liberation Army (PLA).

Even though Western standards identify upwards of ten 3D printing methods, the PRC sources reviewed in 2015 list only six 3D printing methods (ISO, 2015; ALL3DP, 2018) [3]. The six processes include: Fused Deposition Modeling (熔融沉积成型), Selected Laser Sintering (选择性激光烧结), Selective Laser Melting (选择性激光熔融), Stereolithography Appearance (立体光刻), Electron Beam Melting (电子束熔化), and Laminated Object Manufacturing (分层实体制造) [4] [5]. This discrepancy in methods is likely because of the rapidity with which this technology has advanced since 2015. Despite the differences in the number of methodologies, 3D printing technology essentially breaks down into "what" and "how" material is added and joined. 3D printers themselves are quite intricate and include both hardware and software components. Hardware generally includes the printer assemblies, the nozzles, and the requisite mixture of feedstock required for fabrication, among other components. Meanwhile, software consists of specified supervisory control and data acquisition (SCADA) systems and large, memory-intensive blueprints required for production, known as computer-aided design files (CADs) (电脑辅助设计).

The US Department of Defense's 2018 report to Congress on military and security developments involving the PRC points out that the collaboration between the PRC's Ministry of Science and Technology and the PLA Central Military Commission's Science and Technology Commission described in the 13th Five-Year Plan-Military-Civilian Fusion Science & Technology Developmental Guide make that document a "roadmap for military-civilian fusion efforts in the next five years", one meant to benefit both the PRC economy and the PLA through a specific focus on advanced manufacturing techniques. Also, the "plan aims to develop internationally competitive leading enterprises; improve technical, equipment, and quality standards to international levels; and create a long-term industrial supply chain and perfect mass production" (Office of the Secretary of Defense, May 16, 2018) [7].

Posted by: 3dc || 11/22/2018 00:00 || Comments || Link || E-Mail|| [6474 views] Top|| File under: Commies
Taiwan: no roadmap to unification
[ASPI]
Amid US–China trade tensions, the international debate around China's United Front activities and the crisis in Xinjiang, the perennial issue of Taiwan continues to simmer as a source of regional tension and as a potential flashpoint for conflict.

Beijing's efforts to isolate Taiwan diplomatically and notable expressions of support by the US are data points signalling the current state of cross-strait relations. Writing in The Strategist, Malcolm Davis highlighted growing military asymmetry and suggested 2021, the centenary of the founding of the Chinese Communist Party, as a potential trigger for action against Taiwan.

Military action across the Taiwan Strait would be a catastrophe that would inevitably bring China and the US into direct conflict, the result of which would remake the international order as fully as the Korean War did nearly 70 years ago.
Continued on Page 49
Posted by: 3dc || 11/22/2018 00:00 || Comments || Link || E-Mail|| [6464 views] Top|| File under: Commies
Inside China's 'tantrum diplomacy' at APEC
[WaPo] PORT MORESBY, PAPUA NEW GUINEA — For the first time in its 20-year history, the Asia-Pacific Economic Cooperation summit ended in disarray Sunday when the 21 member countries could not reach consensus on a joint statement because of objections by one member — China. When the summit failed, to the disgust of the other diplomats, Chinese officials broke out in applause.

But that was only the final incident in a week during which China's official delegation staged a series of aggressive, bullying, paranoid and weird stunts to try to exert dominance and pressure the host nation and everyone else into succumbing to its demands.

Continued on Page 49
Posted by: 3dc || 11/22/2018 00:00 || Comments || Link || E-Mail|| [6471 views] Top|| File under: Commies
Home Front: Politix
POTUS keeps up Justice Roberts exchange: Cites 9th Circuit as 'a complete & total disaster'
[The Hill] President Trump on Thursday continued to respond to a rebuke from Chief Justice John Roberts, saying the Supreme Court justice "can say what he wants" while defending his criticism of the federal judiciary following a ruling against his administration this week.

"Justice Roberts can say what he wants, but the 9th Circuit is a complete & total disaster," Trump wrote on Twitter, calling the San Francisco-based court of appeals "out of control." He also said "there will be only bedlam, chaos, injury and death" unless law enforcement can "DO THEIR JOB."

Skipping down to the BLUF:

"Sorry Chief Justice John Roberts, but you do indeed have 'Obama judges,' and they have a much different point of view than the people who are charged with the safety of our country," he tweeted.

U.S. District Court Judge Jon Tigar on Monday had sided with opponents of the Trump administration policy prohibiting certain immigrants from claiming asylum, granting their request for a temporary restraining order.

Trump blasted the ruling the following day while not referring to the judge by name but calling him "an Obama judge."

Tigar was appointed to the federal bench by the former president in 2012.

Trump went after the judge at the White House while railing against the 9th Circuit Court of Appeals, which hears cases appealed by the district court in California.
Posted by: Besoeker || 11/22/2018 08:25 || Comments || Link || E-Mail|| [6496 views] Top|| File under:
International-UN-NGOs
Interpol Picks S.Korea's Kim as President over Russian Rival
[An Nahar] Interpol announced Wednesday that Kim Jong-yang of South Korea had been chosen as its new president, beating a Russian official whose candidacy had unnerved Western nations.

The US-backed Kim, acting president of the global police body, was picked at a meeting of delegates from member nations in Dubai to replace Meng Hongwei, who went missing in his native China in September.

Beijing later said Meng resigned after being charged with accepting bribes.

There had been growing calls within Western nations for Interpol to reject Russian candidate Alexander Prokopchuk -- a Russian interior ministry official and current Interpol vice president -- over fears Moscow could abuse the role to target political opponents.

On Tuesday, US Secretary of State Mike Pompeo threw his weight behind Kim, who will serve out Meng's term until 2020.

"We encourage all nations and organizations that are part of Interpol and that respect the rule of law to choose a leader with integrity. We believe Mr. Kim will be just that," Pompeo told

news hound

s
Posted by: Fred || 11/22/2018 00:00 || Comments || Link || E-Mail|| [6467 views] Top|| File under:
Science & Technology
Reefer Madness at NASA
[TheAtlantic]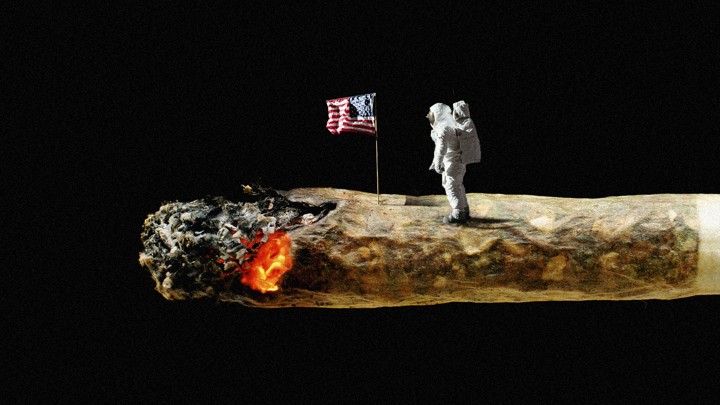 The space agency has reportedly decided to review workplace culture at SpaceX and Boeing after Elon Musk smoked marijuana on a podcast.

The story of nasa's efforts to restore the country's ability to launch American astronauts into space from U.S. soil has just gained a rather interesting new chapter.

nasa has decided to conduct reviews of SpaceX and Boeing, the two companies the agency hired to develop astronaut-transportation systems that would allow the United States to fly crewed missions from its own launchpads for the first time since the space shuttle was retired in 2011.

The reviews, scheduled to begin next year, will assess not the companies' technical development or their progress, but rather their workplace safety culture. Why? Reportedly, because SpaceX CEO Elon Musk smoked some weed and drank whiskey on a podcast two months ago.

The Washington Post, which first reported the upcoming assessments on Tuesday, said Musk's behavior on the show, The Joe Rogan Experience, "rankled some at nasa's highest levels and prompted the agency to take a close look at the culture of the companies."

nasa declined to say whether Musk's appearance on the show indeed prompted the reviews, but statements from the involved parties to The Atlantic strongly suggest it played some part.

In a statement, nasa said, "[The agency] will be conducting a cultural assessment study in coordination with our commercial partners to ensure the companies are meeting nasa's requirements for workplace safety, including the adherence to a drug-free environment."

For its part, SpaceX said it "actively promotes workplace safety and we are confident that our comprehensive drug-free workforce and workplace programs exceed all applicable contractual requirements."

And Boeing, which is probably wondering what on earth it has to do with this, said it "does maintain a drug- and alcohol-free workplace program. We do this so that we can promote a safe, healthy, and productive work environment, and that program does meet nasa's and the Department of Defense's contractor requirements." (A Boeing spokesperson said nasa did not give a reason for the review and has not provided many details on the process.)

The first test flights with astronauts—which have already been selected—are scheduled for summer 2019 at the earliest. The new review could delay the effort, which has already been set back by technical problems and overly optimistic schedules. According to The Post, the review will be a "months-long assessment that would involve hundreds of interviews designed to assess the culture of the workplaces."

The Rogan podcast was recorded in California, where recreational use of marijuana is legal. But the federal government still considers marijuana a controlled substance, like heroin and cocaine. And nasa's contracts with SpaceX and Boeing for the commercial crew program require both contractors to "maintain a program for achieving a drug-and alcohol-free workforce" and conduct "preemployment, reasonable suspicion, random, post-accident, and periodic recurring testing of contractor employees in sensitive positions for use, in violation of applicable law or federal regulation, of alcohol or a controlled substance."



Scuttlebutt on Reddit suggests it is due to pressure from 6 Congressmen who hate the concept of manned commercial spacecraft. That's why Boeing is included. They complained about booze too referring to a Photo of Musk drinking wine and some top execs at Boeing having champagne.




Posted by: 3dc || 11/22/2018 00:00 || Comments || Link || E-Mail|| [6471 views] Top|| File under: Tin Hat Dictators, Presidents for Life,
Jan 7, 2019 - First test launch of SpaceX manned capsule.
This is an unmanned test fight to the ISS space station.
The first human capable US launcher to fly since the space shuttle.




A SpaceX/NASA render here. (Note the crew access "arm":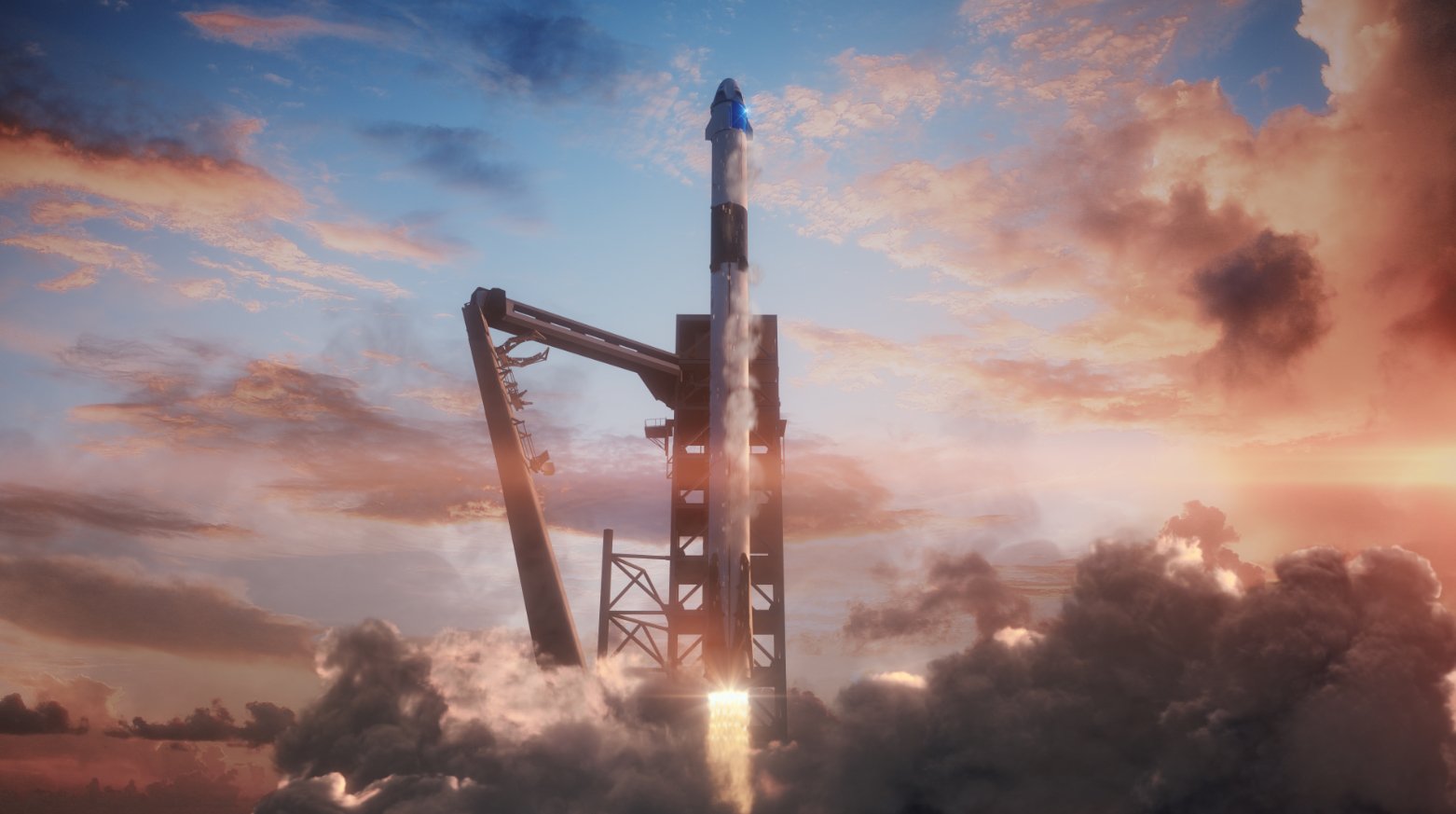 SpaceX In-Flight Abort Test: Between Demo-1 and Demo-2
SpaceX Demo-2: June 2019 (manned)

And Boeing:

Boeing Orbital Flight Test: March 2019
Boeing Pad Abort Test: Between OFT and CFT
Boeing Crew Flight Test: August 2019

The In-Flight Abort tests are between unmanned and manned flight as NASA has given both SpaceX and Boeing the option of using their first demo capsule (not the lost part that isn't recovered) as the abort demo craft.
Posted by: 3dc || 11/22/2018 00:00 || Comments || Link || E-Mail|| [6461 views] Top|| File under:
Government
Don't Worry, The Military At The Border Is Ignoring The White House
[Inquisitr] In a truly shocking and unprecedented turn of events, the White House authorized the use of "lethal force" at the Mexican border, per a cabinet order signed on Wednesday by Chief of Staff John Kelly, as previously reported by the Inquisitr.

This is terrifying news for those who imagine hundreds of immigrants, including women and children, being gunned down by American troops. However, that's not going to happen ‐ despite the authorization from the White House.

U.S. Secretary of Defense James Mattis stated that the military police at the border don't even have weapons. They will not be armed, and they will not have the power to carry out arrests.

"There is no armed element going on," Mattis told reporters on Wednesday, according to the BBC.

Around 3,000 immigrants, mainly from Honduras and Guatemala, are in Tijuana right now. Tijuana is a border city just outside the state of California.

The immigrants are part of a caravan that set out for the U.S. weeks ago, walking for hundreds of miles to flee gangs, drug activity, poverty, and violence in their home countries.

Donald Trump has stated that they are an invasion. Meanwhile, he has deployed around 8,000 active military and National Guard troops at the border, which has been fortified with barbed wire.

Mattis told reporters that the Department of Homeland Security did not ask for lethal force to be authorized. "Relax, don't worry about it," he said Wednesday.
Posted by: Besoeker || 11/22/2018 09:16 || Comments || Link || E-Mail|| [6477 views] Top|| File under:
Tom Cruise is deity ... of Scientology !
[FoxNews]
"Scientologists are told that Tom Cruise is saving the world single-handedly, so he is considered a deity within Scientology. He is second to David Miscavige— the savior of the free world. Tom is even called 'Mister Cruise' by staff members."


Pretty pathetic, if he is their peak godliness. Betcha he couldn't cast darkness or level a city without the help of an entire special effects crew plus some tricky camera work. Nor that other guy, neither.



Posted by: 3dc || 11/22/2018 00:00 || Comments || Link || E-Mail|| [6468 views] Top|| File under:
Who's in the News
34
[untagged]
5
Islamic State
4
Commies
3
Sublime Porte
2
Houthis
1
Salafists
1
Taliban
1
Tin Hat Dictators, Presidents for Life,
1
Tin Hat Dictators, Presidents for Life, & Kleptocrats
1
Hamas
1
Hezbollah
1
Moslem Colonists
1
Palestinian Authority
Bookmark
E-Mail Me
The Classics
The O Club
Rantburg Store
The Bloids
The Never-ending Story
Thugburg
Gulf War I
The Way We Were
Bio
Merry-Go-Blog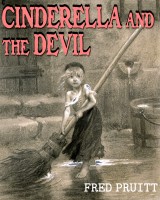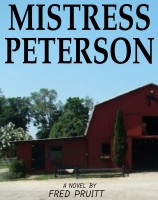 On Sale now!


A multi-volume chronology and reference guide set detailing three years of the Mexican Drug War between 2010 and 2012.

Rantburg.com and borderlandbeat.com correspondent and author Chris Covert presents his first non-fiction work detailing the drug and gang related violence in Mexico.

Chris gives us Mexican press dispatches of drug and gang war violence over three years, presented in a multi volume set intended to chronicle the death, violence and mayhem which has dominated Mexico for six years.
Click here for more information


Meet the Mods
In no particular order...


Steve White
Seafarious
Pappy
lotp
Scooter McGruder
john frum
tu3031
badanov
sherry
ryuge
GolfBravoUSMC
Bright Pebbles
trailing wife
Gloria
Fred
Besoeker
Glenmore
Frank G
3dc
Skidmark
Alaska Paul



Better than the average link...



Rantburg was assembled from recycled algorithms in the United States of America. No trees were destroyed in the production of this weblog. We did hurt some, though. Sorry.
54.174.225.82

Help keep the Burg running! Paypal: