-Lurid Crime Tales-
Texas Man Admits Stealing 650 Guns from Missouri UPS
[Guns.com] A Texas man admitted this week he helped steal hundreds of firearms from a United Parcel Service in Missouri last year.

Quinton Haywood, 27, faces 20 years in prison without parole after pleading guilty Tuesday in federal court to taking a shipment of Beretta firearms ‐ including 600 .380-caliber handguns and 54 12-gauge shotguns ‐ bound for a Bass Pro Shop back in October 2017.

Haywood's co-defendants ‐ Frank McChriston, 33; Keith Lowe, 28; Eric White, 26; and Derrick White, 32 ‐ have not yet entered any pleas, according to court filings.

Federal investigators allege Haywood and the four other men broke into the UPS facility in Springfield, hot-wired two truck-tractors and used the vehicles to move trailers around the lot, thwarting security measures taken by staff. The men then gained access to two trailers containing the guns, a pallet of Justin Brand boots, a dozen cases of soda and "numerous power tools."

The day after the heist, the men stole a moving truck from Best Way Moving & Storage. The truck was found a week later more than 430 miles away in Seagoville, Texas.

Investigators used cell phone tower records to connect the suspects to the UPS facility and the location of the stolen moving truck, according to court documents.

Authorities arrested Eric and Derrick White at Redneck Heaven Restaurant & Bar in Arlington, Texas on Nov. 19, 2017 on outstanding warrants. During the encounter, police found a stolen .380-caliber handgun in Derrick White's car, as well as an unopened Milwaukee M18 2 Toll Combo Kit and two unopened SOG folding knives.

Investigators also found a Taurus 9mm pistol, two sets of bolt cutters and two key rings in Eric White's car. The keys matched a type "commonly used for tractor trailer trucks and fork lifts," according to the Department of Justice.
Posted by: Besoeker || 11/11/2018 00:00 || Comments || Link || [336076 views] Top|| File under:
Woman steals more than $1,600 in Girl Scout cookies: cops
[NYPOST] An Ohio woman's apparent love for Girl Scout cookies led to her arrest.

Noel Hines allegedly stole a "large order of Girl Scout cookies" in March that was intended for a local North College Hill troop,


...a solidly middle class inner suburb of Cincinnati, Ohio...

officials with the North College Hill Police Department wrote on Facebook this week.

The woman never returned the cookies or paid for the order, which totaled more than $1,600, according to authorities.


Lock her up and feed them to her until they're all gone.


Following "multiple" attempts over the past six months to contact Hines about the cookies, authorities filed theft charges against the woman.

On Tuesday, police placed in durance vile
Please don't kill me!
Hines while she was at the North College Hill Mayors Court for "unrelated charges," according to the North College Hill Police Department, which joked: "That's the way the cookie crumbles."


Posted by: Fred || 11/11/2018 00:00 || Comments || Link || [336068 views] Top|| File under:
-Obits-
Daily subway jostling turns deadly for elderly professor
[NYT] An elderly Manhattan couple out for some Saturday afternoon shopping collided with a straphanger dashing to make a train ‐ and the results were deadly.

The jostling, a daily underground hazard, happened on the downtown No. 3 platform at 34th Street-Penn Station as Kurt Salzinger and his wife Deanna Chitayat got off the subway around 3 p.m. on their way to Macy's.

"A guy rushing, running to meet the train swiped Kurt, like pushed him and me," Chitayat said.

"[Kurt] ... fell on the platform and lay there like a dead man, not moving."

Chitayat, who also fell, saw the man ‐ whom she described as slim and athletic-looking ‐ keep going.

"He stopped and looked at Kurt and saw him laying there and then jumped into the car," she said.

Other kind-hearted riders rushed to his aide, including a nurse who took tissues out of her bag to apply to his wounds.

The fall caused bleeding in the 89-year-old grandfather's brain. He developed pneumonia. The comatose Salzinger died Thursday, 12 days after the Oct. 27 incident.

"He died because of that guy," said Chitayat, who is 85. "I don't think he meant to kill him, but he killed him."

Salzinger was a distinguished psychology professor and researcher whose family escaped Austria in 1938 right after the Nazis marched in. They traveled on the Trans Siberian Railroad through Russia to reach Japan and eventually Seattle.

They arrived in New York City when Salzinger was 12.

"He could hardly speak a word of English and two years later he was accepted at the Bronx High School of Science," Chitayat said.

Salzinger went on to study at New York University and Columbia University where he received a doctorate in 1954. He was professor emeritus of psychology at Hofstra University where he had also served as a senior scholar in residence.

He had been executive director for science at the American Psychological Association and served as president of the New York Academy of Sciences.

Salzinger wrote 14 books and 200 journal articles and his research interests included behavior analysis of people as well as dogs, rats and goldfish.

A father of four children from an earlier marriage, Salzinger cut a dashing figure with a full mane of white hair.

He posted a photo with his arm around Chitayat on his Facebook page a few years ago, writing "Am I a lucky guy!!" They had been married 38 years.

Chitayat, who is also a psychologist and was a dean at Hofstra, said the couple attended the theater and concerts and recently returned from a trip to California.

When a neighbor in their Upper West Side building heard what happened, she wrote an appeal looking for witnesses which was posted on the West Side Rag blog.

"He survived the Nazis, but he didn't survive going to Macy's," the neighbor, Deborah Hautzig, said.

The NYPD said it is investigating and asked anyone with information to call the Crime Stoppers Hotline at 1-800-577-TIPS or 1-888-57-PISTA for Spanish.

Chitayat said the NYPD told her that the surveillance cameras on the platform did not capture the incident.

She said she doesn't want revenge or to see the man go to jail.

"But what I want him to do is to realize what he did, to remember it and to feel guilty," she said. "He destroyed a person's life to rush for a train."
Posted by: Besoeker || 11/11/2018 00:00 || Comments || Link || [336064 views] Top|| File under:
-Short Attention Span Theater-
Broken Arrow (OK) High School Marching Band (video)
[Red State] In a recent WC I said how much I enjoy high school marching bands. The number of high-quality bands in central Texas and across all of Texas is incredible. But today I'll cross the Red River to share this year's show from Broken Arrow (OK) High School, one of the best-known marching bands in the country. It is titled "THE United States of America" and is best enjoyed full-screen with the volume turned up. It's absolutely stunning ‐ it's hard to believe this is a bunch of HS kids.
Posted by: Besoeker || 11/11/2018 00:00 || Comments || Link || [336085 views] Top|| File under:
-Signs, Portents, and the Weather-
'Raining hell down': death toll rises to 25 in California fires, as more victims found
[Guardian] The charred remains of fourteen more victims have been found in and around the northern California town of Paradise, and two bodies were also discovered in Malibu, officials said on Saturday, raising the death toll to 25.

California Department of Forestry and Fire Protection spokesman Scott Maclean said there were no details immediately available about the circumstances of the deaths at Paradise, a mountain community some 90 miles (145 km) north of Sacramento left devastated by the Camp Fire. He said the bodies were badly burned, which would make identification difficult.

Authorities are bringing in a mobile DNA lab to help with identification and are encouraging relatives to donate.

The Camp Fire burned down more than 6,700 homes and businesses in Paradise, more structures than any other California wildfire on record. It grew to 105,000 acres on Saturday with 20% containment.
Posted by: Besoeker || 11/11/2018 06:51 || Comments || Link || [336076 views] Top|| File under:
DRC says Ebola outbreak worst in country's recorded history
[Al Jazeera] The Democratic Republic of the Congo
...formerly the Congo Free State, Belgian Congo, Zaire, and who knows what else, not to be confused with the Brazzaville Congo aka Republic of Congo, which is much smaller and much more (for Africa) stable. DRC gave the world Patrice Lumumba and Joseph Mobutu, followed by years of tedious civil war. Its principle industry seems to be the production of corpses. With a population of about 74 million it has lots of raw material...
(DRC) is facing its worst Ebola outbreak in the country's recorded history, health officials have said.

The announcement late on Friday came amid increasing warnings that the situation could deteriorate because of attacks by

gang

s and community resistance in the affected areas in eastern DRC.

Oly Ilunga Kalenga, the DRC's health minister, said a total of 319 confirmed and probable cases have been reported in North Kivu and Ituri provinces since the outbreak was declared in August.

The figure exceeds the 318 cases documented in 1976, when the deadly Ebola virus was first identified in Yambuku, in the Equateur province.


Posted by: Fred || 11/11/2018 00:00 || Comments || Link || [336064 views] Top|| File under:
Caribbean-Latin America
Venezuelan migrants' dangerous trek through Colombia
[Al Jazeera] More than three million Venezuelans have fled poverty, hunger, and crime in their country in recent years, in one of the biggest migrations in the world today.


Vote Democrat.




The other biggest migration being the one from Africa and Asia into the gold-lined streets of Europe, of course.
Posted by: Fred || 11/11/2018 00:00 || Comments || Link || [336066 views] Top|| File under: Commies
Caucasus/Russia/Central Asia
Putin appoints tanker as commander Western Military District
MOSCOW , November 10, 2018 , 13:08 - REGNUM President of the Russian Federation, Supreme Commander-in-Chief of the Armed Forces of Russia Vladimir Putin appointed Colonel-General Alexander Zhuravlev Commander of the Western Military District (ZVO). This was announced today, November 10, by the head of the press service of the ZVO Colonel Igor Muginov.

Zhuravlev has been in the service in the USSR Armed Forces since 1982. In 1986, he graduated from the Chelyabinsk Higher Tank Command School named after the 50th anniversary of Great October Revolution, the Military Academy of the Armored Forces named after Marshal of the Soviet Union R. Ya. Malinovsky (1996), the Military Academy of the General Staff of the Armed Forces of the Russian Federation (2008).

He served in the Central Group of Forces. After graduating from the Military Academy of Armored Forces in 1996, he served in the troops of the Far Eastern Military District, where he walked from the chief of staff of a tank regiment to the commander of a motorized rifle division.



More at the link
Posted by: badanov || 11/11/2018 00:00 || Comments || Link || [336065 views] Top|| File under:
Russia: France's rule over Indian Ocean island 'illegitimate'
[PRESSTV] Russian Foreign Minister Sergei Lavrov has accused

La Belle France

of snubbing United Nations


...boodling on the grand scale...


resolutions and illegally holding control over its former African colony, the Indian Ocean archipelago of Mayotte.

"Despite numerous resolutions adopted by the UN General Assembly on this issue,

La Belle France

continues to illegitimately hold Mayotte," Lavrov said Friday at a joint

presser

in Moscow with Comoros Foreign Minister Souef Mohammed El Amine.

Situated between Madagascar and Mozambique, Mayotte is the single island in the Comoros archipelago that remained under French control following an independence referendum in 1974.

Although Mayotte reportedly opted to be ruled under its colonial-era power, the Comoros still claims control over it, as it is backed by several UN resolutions in a territorial dispute with

La Belle France

.

Lavrov further emphasized, "Countries which organized the separation of Kosovo from Serbia, Mayotte from the Comoros, and have tried several times to change regimes in countries where they considered it necessary, show blatant double standards," referring to Western countries.

Mayotte comprises two islands of Petite-Terre and Grande-Terre and currently has the administrative status of a French "department," which is almost equivalent to a county.

This entitles the island to funding and maintenance for infrastructure, medical care, as well as education just as in mainland

La Belle France

.


Posted by: Fred || 11/11/2018 00:00 || Comments || Link || [336067 views] Top|| File under:
China-Japan-Koreas
2 Koreas Complete the Disarming of 22 Guard Posts
[AnNahar] The North and South Korean militaries completed withdrawing troops and firearms from 22 front-line guard posts on Saturday as they continue to implement a wide-ranging agreement reached in September to reduce tensions across the world's most fortified border, a South Korean Defense Ministry official said.

South Korea says the military agreement is an important trust-building step that would help stabilize peace and advance reconciliation between the rivals. But critics say the South risks conceding some of its conventional military strength before
North Korea takes any meaningful steps on denuclearization ‐ an anxiety that's growing as the larger nuclear negotiations between Washington and Pyongyang seemingly drift into a stalemate.

South Korea reportedly has about 60 guard posts ‐ bunker-like concrete structures surrounded with layers of barbed-wire fences and manned by soldiers equipped with machine guns ‐ stretched across the ironically named Demilitarized Zone.

The 248-kilometer (155-mile) border buffer peppered with millions of land mines has been the site of occasional skirmishes between the two forces since the 1950-53 Korean War. The North is believed to have about 160 guard posts within the DMZ.

In the September military agreement, reached on the sidelines of a summit in Pyongyang between North Korean leader Kim Pudge Jong-un


...the overweight, pouty-looking hereditary potentate of North Korea. Pudge appears to believe in his own divinity, but has yet to produce any loaves and fishes, so his subjects remain malnourished...


and South Korean President Moon Jae-in, the Koreas pledged to eventually withdraw all guard posts within the DMZ, but to start by removing 11 from each side as a "preliminary" measure.



Pyongyang insists that sanctions should be removed before there is any progress in nuclear negotiations, while Washington says they will remain until the North takes concrete steps toward irreversibly and verifiably relinquishing its weapons.

The South Korean Defense Ministry official said soldiers on Saturday completed disarming 11 guard posts on the southern side of the DMZ. He said the ministry believes the North has also finished withdrawing personnel and weapons from 11 guard posts on the northern side of the DMZ. He didn't want to be named, citing office rules.

The Koreas plan to destroy 20 of the structures by the end of November, while symbolically leaving one demilitarized guard post on each side. They plan to jointly verify the results in December.

The Koreas also in the September deal agreed to create buffer zones along their land and sea boundaries and a no-fly zone above the border, which took effect on Nov. 1.

The Koreas and the U.S.-led U.N. Command recently finished removing firearms and troops from a jointly controlled area at the border village of Panmunjom and eventually plan to allow tourists to freely move around there. The Koreas have also been clearing mines from front-line areas and plan to start in April their first-ever joint search for remains of soldiers killed during the Korean War.

While the Korean militaries move ahead with tension-reducing steps, Moon is otherwise running out of goodwill gestures toward North Korea, which is under heavy U.S.-led sanctions over its nuclear weapons program. Unless the sanctions are lifted, it would be impossible for Moon to push ahead with his more ambitious plans for engagement, such as reconnecting railways and roads across the border and normalizing operations at a jointly run factory park.

Pyongyang insists that sanctions should be removed before there is any progress in nuclear negotiations, while Washington says they will remain until the North takes concrete steps toward irreversibly and verifiably relinquishing its weapons.

Analysts say the discord may have caused the last-minute cancellation of a meeting between U.S. Secretary of State Mike Pompeo and his North Korean counterpart, Kim Yong Chol, that had been scheduled for this past Thursday to discuss denuclearization issues and setting up a second summit between Kim Jong-un and President Donald Trump


...New York real estate developer, described by Dems as illiterate, racist, misogynistic, and what ever other unpleasant descriptions they can think of, elected by the rest of us as 45th President of the United States...


.null
Posted by: trailing wife || 11/11/2018 00:00 || Comments || Link || [336071 views] Top|| File under: Commies
PLA sends 'student spies' to gather Western technology
[ATimes] PLA trawling of military technology disguised as academic collaboration, technological theft and hacking are becoming a toxic brew with no antidote

A report by the Australian Strategic Policy Institute (ASPI) released on Wednesday alleges that China is sending military scientists to Western universities to engage in advanced studies to improve the People's Liberation Army military capabilities.

The report, "Picking Flowers, Making Honey," notes that international cooperation and an open spirit of collaboration, including with Chinese scientists, has led to some of the great scientific achievements of recent times.
Continued on Page 49
Posted by: 746 || 11/11/2018 00:00 || Comments || Link || [336067 views] Top|| File under: Commies
Europe
Topless woman charges POTUS motorcade in Paris
[Washington Examiner] PARIS ‐ A topless woman jumped a barricade and ran toward President Trump's motorcade as he traveled Sunday to a ceremony to commemorate the centennial of World War I's end.

The incident occurred as Trump drove along the Champs Elysees roadway from the U.S. ambassador's residence toward the Arc de Triomphe, where more than 60 world leaders gathered to mark Armistice Day.

Femen, a feminist group that has staged similar topless protests, claimed responsibilty for the protest, saying on Twitter the woman was protesting the "hypocrisy" of the event.

The words "fake" and "peace" were written on her body.

Video of the incident shows the woman running into the street as the presidential limo passed. She was chased after by French security officials.

"A topless woman, with writing on her body, got around the barriers that were blocking off the road from the blocked off sidewalk and tried to run toward the POTUS motorcade. She was quickly accosted by three security officials," a pool report said.


Posted by: Besoeker || 11/11/2018 05:39 || Comments || Link || [336088 views] Top|| File under:
In pictures: Armistice Day events in France ahead of centenary commemorations
[BBC] Armistice Day this Sunday marks 100 years since the end of World War One on 11 November 1918.

Events have been taking place in France ahead of a gathering of around 70 world leaders in Paris on Sunday. Memorials will also be held around the world to commemorate a conflict that claimed the lives of millions.
Posted by: Besoeker || 11/11/2018 00:46 || Comments || Link || [336066 views] Top|| File under:
Norwegian residents complain of NATO troops pooping in public amid war games
[PRESSTV] Halfway through NATO


...the North Atlantic Treaty Organization. It's headquartered in Belgium. That sez it all....


's large-scale Trident Juncture 18 war games, Norwegian residents have already filed nearly 500 complaints against participating soldiers, alleging damage to local infrastructure, trampled farmland, traffic accidents and public defecation.

The complaints have been sent to the Norwegian Armed Forces, which have set up an "Environment and Damage Department" to keep track of exercise-related incidents disturbing the local population.

Trident Juncture Spokesman Eystein Malkenes Kvarving, speaking to the Norway-based NRK channel, apologized for the mishaps and promised for the complaints to be taken seriously.

"Sometimes unfortunate things happen which are not planned. Of course, it is not okay for people to relieve themselves in public areas. I would like to apologize for it."

Furthermore, Environment and Damage Department head Marianne Bo detailed that complaints about public defecation were primarily about incidents that had occurred near schools and sports facilities by allegedly American and Swedish soldiers.

"This is terrible, it's about having common decency. We have to clean up after soldiers who have relieved themselves," adding that "we actually have a system for treating this. The soldiers bring their equipment to clean up afterwards. But next time we have a major exercise, we must tighten this."

The exercises also made headlines on Thursday after a Norwegian Navy frigate collided with an oil tanker near an island chain off Norway's western coast, injuring seven crew members. The damaged ship has since been abandoned and is awaiting further assistance.


Posted by: Fred || 11/11/2018 00:00 || Comments || Link || [336084 views] Top|| File under:
Police in Barcelona clash with protesting Catalan separatists
[PRESSTV] Police in Barcelona have briefly clashed with Catalan separatists who are protesting a rally by Spain's national police forces in the Mediterranean city.

Catalan regional police used batons to drive back a group of separatists in the city center on Saturday, stopping them from advancing toward a march by an association of Spain's national police forces demanding higher pay.

Separatists resent the national police for using violence against voters in the unauthorized Catalan independence referendum that took place on October 1, 2017.

In September, a similar protest by separatists of another march by the same national police association ended in

festivities

with regional security forces. The violent run-ins left 14 people injured and six arrests.

Spain has been mired in a political crisis since last year, when Catalonia's separatist

politician

s failed in a breakaway bid. Polls and recent elections show that the wealthy northeastern region's 7.5 million residents are roughly equally divided by the secession question.


Posted by: Fred || 11/11/2018 00:00 || Comments || Link || [336066 views] Top|| File under:
Home Front: Politix
CNN gearing up to sue over Jim Acosta's suspended White House press pass
[Wash Examiner] Yeah, that'll work. Actions have consequences, bitches, and when you send bad actors as your representatives, they don't get in. Nobody's entitled to a Press Pass to the WH.
CNN may be gearing up for a legal battle over the Trump administration's revocation of chief White House correspondent Jim Acosta's permanent press credentials.

Former ABC News reporter and anchor Sam Donaldson appeared Sunday on CNN's "Reliable Sources" and said he believed a lawsuit had already been filed.

"I hope I'm not mistaken, but it's my understanding that CNN and Acosta have sued, that there will be a court hearing on Tuesday on this very matter that we've been discussing," Donaldson said.

Host Brian Stelter replied that he was not aware of such a case.

A CNN spokesperson told the Washington Examiner that a lawsuit has not been filed yet. "No decisions have been made. We have reached out to the White House and gotten no response," the spokesperson said.
Posted by: Frank G || 11/11/2018 13:26 || Comments || Link || [336088 views] Top|| File under:
India-Pakistan
Report underlines flaws in LHC's new case management system
[DAWN] A report, prepared by the urgent cell of the Lahore High Court (LHC), has termed the computerised Case Flow Management System (CFMS) introduced in the court in April 2017 not user-friendly, saying it consumes more time in fixation of cases and requires more manpower than the previous computer system.

The report, available with Dawn, states that since the inception of the CFMS, a lot of problems 'created by default' with this system are still pending. It says the new system shows incorrect pendency data of the cases and contempt petitions are not being auto-fixed with reference to criminal or civil cases before the benches concerned. Another problem is that intra-court appeals (ICAs) are sometime auto-fixed before the single bench instead of division bench and often before that single/division bench against whom that ICA can't be filed as per law.

The report also points out a chronic problem being faced from the first day is that during the filing of a contempt petition, if the bench concerned is not available at principal seat, the petition, during fixation, goes to 'schedule error' in the CFMS, which means that the fixation of that case faces a prolonged undue delay. Similarly, whenever two or more civil miscellaneous applications are filed in an ICA, the computerised system auto-fixes the applications before single benches instead of division benches if the bench concerned is not available at the principal seat. Sometimes, whenever, at the time of publication of urgent cause list, the list of a court has to be cancelled to be fixed before other courts, the computer system does not auto-fix the whole list in one command.

The report notes another mind-boggling problem of the new system. When a case has to be transferred from one bench to another, the system fixes the same before a strange bench instead of the targeted bench.

"Last but not least, when the urgent cell completes fixation and puts the lists for publication, a lot of time is consumed for sequencing the same list by the CFMS which results in undue delay in sending of urgent peshi to courts," the report concludes.


Posted by: Fred || 11/11/2018 00:00 || Comments || Link || [336066 views] Top|| File under: Govt of Pakistan
Multan Sultans are no more!
[DAWN] The Pakistain Cricket Board (PCB) announced on Saturday that the agreement which gave franchise rights of Multan

Home of the Multan Sultans...


Sultans PSL team to the Schon Group has been terminated.

A joint statement issued by the PCB and Schon Properties Broker LLC said all rights in respect of the sixth Pakistain Super League (PSL) team have reverted back to the board as a result of the agreement's termination.

"The termination was brought about due to the former franchisee's inability to meet its financial obligations under the agreement," the statement revealed.

Dubai-based Schon Group had acquired the Multan franchise for an eight-year contract worth $5.2 million (per annum) in a bid held last year, surpassing Bloody Karachi


...formerly the capital of Pakistain, now merely its most important port and financial center. It is among the largest cities in the world, with a population of 18 million, most of whom hate each other and many of whom are armed and dangerous...


Kings as the most expensive franchise.

The PCB statement confirms that the fourth edition of PSL will go ahead as planned with six teams and the same number of matches.

"The board shall take complete responsibility of all player and coach contracts," it said, adding that pending further updates, the team will be referred to as "The Sixth Team" of PSL.

The team selection for the Sixth Team at the player draft scheduled for November 20 will be done by the PCB itself, according to the statement.

A public tender process will then be started to grant repackaged rights of the team, the board has stated.

"The rights holder would have the option of choosing the sixth franchise city and name," said PCB.

Asher Schon of the Schon Group was quoted as saying in the statement: "It has been a privilege being a PSL team owner over the past year. I am proud of the support Schon has always extended to Pakistain cricket and current affairs notwithstanding, will continue to passionately support it."

PCB Chairman Ehsan Mani said the dissolution of the agreement was unfortunate, but that it was necessary that the contract obligations are abided by.


Posted by: Fred || 11/11/2018 00:00 || Comments || Link || [336067 views] Top|| File under:
Who's in the News
33
[untagged]
3
Govt of Pakistan
3
Commies
3
Islamic State
3
Arab Spring
2
Sublime Porte
2
Houthis
1
Taliban
1
al-Nusra
1
Govt of Pakistain Proxies
1
Govt of Saudi Arabia
1
Govt of Syria
Bookmark
E-Mail Me
The Classics
The O Club
Rantburg Store
The Bloids
The Never-ending Story
Thugburg
Gulf War I
The Way We Were
Bio
Merry-Go-Blog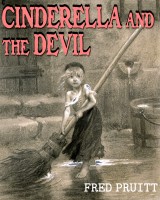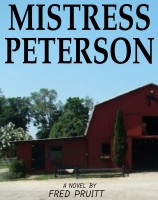 On Sale now!


A multi-volume chronology and reference guide set detailing three years of the Mexican Drug War between 2010 and 2012.

Rantburg.com and borderlandbeat.com correspondent and author Chris Covert presents his first non-fiction work detailing the drug and gang related violence in Mexico.

Chris gives us Mexican press dispatches of drug and gang war violence over three years, presented in a multi volume set intended to chronicle the death, violence and mayhem which has dominated Mexico for six years.
Click here for more information


Meet the Mods
In no particular order...


Steve White
Seafarious
tu3031
badanov
sherry
ryuge
GolfBravoUSMC
Bright Pebbles
trailing wife
Gloria
Fred
Besoeker
Glenmore
Frank G
3dc
Skidmark



Better than the average link...



Rantburg was assembled from recycled algorithms in the United States of America. No trees were destroyed in the production of this weblog. We did hurt some, though. Sorry.
44.212.96.86

Help keep the Burg running! Paypal: