-Lurid Crime Tales-
FBI seeks info on woman identified as Democratic volunteer after Georgia voter system attacked
[Wash Examiner] The identity of a person being scrutinized by the FBI after Georgia Secretary of State Brian Kemp launched an investigation into the state's Democratic Party over "possible cyber crimes" has been revealed.

An official from the office of Kemp, who is running as the state's Republican gubernatorial nominee, told ABC-affiliate WSB-TV on Sunday the FBI was seeking information regarding a woman named Rachel Small as part of the probe.

Georgia Democrats, who have called the inquiry into the supposed unsuccessful hacking attempt on the state's voter registration system Saturday evening a "political stunt," were quick to respond to the report on Twitter.

"BREAKING: Team Kemp is losing their minds," the Democratic Party of Georgia tweeted. "Rachel Small is a volunteer for the Democratic Party of Georgia on our voter protection hotline. She received an email from a man named Richard Wright. She forwarded Richard's email to our voter protection director. Sorry, @BrianKempGA."
Posted by: Besoeker || 11/05/2018 01:57 || Comments || Link || E-Mail|| [6463 views] Top|| File under:
-Short Attention Span Theater-
Indian minister turns on own party over killing of man-eating tiger
[DAWN] An Indian cabinet minister accused a party colleague on Sunday of ordering the "ghastly murder" of a tiger and vowed legal action after the man-eating animal was shot in the country's west.

The big cat blamed for killing more than a dozen people was

rubbed out

on Friday night after a months-long search, capping one of India's most high-profile tiger hunts in decades.

But the shooting in the forests of Maharashtra state sparked immediate controversy and allegations the kill was unethical and illegal.

Maneka Gandhi, a staunch animal activist and part of Prime Minister Narendra Modi's cabinet, accused the state forest minister of hiring a "trigger-happy shooter" to slay the tiger.

"It is nothing but a straight case of crime", said Gandhi, a member of the ruling Bharatiya Janata Party (BJP), describing the shooting as a "ghastly murder".

"I am definitely going to take up this case of utter lack of empathy for animals as a test case. Legally, criminally as well as politically," she posted on Twitter.

She accused the state's forest minister Sudhir Mungantiwar ‐ also from the BJP ‐ of ignoring appeals to call off the hunt for the tiger known officially as T1 and popularly as Avni.

The Supreme Court had issued a hunting order for T1 in September, ruling that she could be killed if tranquilisers failed.

Several appeals were made against the death sentence.

Forestry officials acknowledged to Indian media that no vet was present during the hunt, as required by the Supreme Court order.

The Indian branch of the People for the Ethical Treatment of Animals said the tiger slaughter was about "satisfying a hunter's lust for blood".

The big cat was blamed for 13 deaths since June 2016 but animal activists said she was trying to protect her young.

Man-eating tiger blamed for the deaths of 13 people is shot and killed in India after being lured into the open with Calvin Klein's Obsession For Men


Posted by: Fred || 11/05/2018 00:00 || Comments || Link || E-Mail|| [6464 views] Top|| File under:
-Signs, Portents, and the Weather-
Eating a garden slug can lead to parasite infection and death
[MAIL] A gifted rugby player who became a paraplegic after swallowing a garden slug as a dare has died after an eight-year battle with a parasite infection.

Sam Ballard, 28, spent three years in hospital after eating the garden slug at a party in 2010 when he was just 19.

The 'cheeky larrikin' passed away on Friday surrounded by family and a loyal group of friends after years of medical complications following the incident.

Mr Ballard's last words to his mother Katie were: 'I love you'.

Before the dare Mr Ballard had been a promising young rugby player at his high school, Barker College, on Sydney's upper north shore.

Earlier this year his mates Jimmy Galvin and Michael Sheasby told The Project of the fateful night that changed their lives.

'We were sitting over here having a bit of a red wine appreciation night, trying to act as grown up and a slug came crawling across here,' Mr Galvin said.
Posted by: Besoeker || 11/05/2018 08:10 || Comments || Link || E-Mail|| [6489 views] Top|| File under:
-Land of the Free
Law requiring a birth certificate to register to vote advances to appeals court
[Wash Times] The debate over how to sift out illegal voters from legal ones has reached the federal appeals court level, making it possible the Supreme Court eventually will rule whether a state can demand a birth certificate to register to vote.

The case before the 10th Circuit Court of Appeals in Denver centers on a 2011 Kansas law, the Documentary Proof of Citizenship (DPOC). In June, a district court judge struck down the law, with biting criticism of analysts who contend a large number of noncitizens nationwide vote illegally, tilting close elections to Democrats. Judge Julia A. Robinson said the Kansas legislation violated federal law and the 14th Amendment guarantee to equal protection.

The law, which requires proof of U.S. citizenship to register to vote, is vigorously defended by Kansas Secretary of State Kris Kobach, a nationally known Republican locked in a tight governor's race. His own primary battle was so close the state attorney general cited it in a brief to the 10th Circuit as a race that could be influenced by illegal votes.

A backdrop is this: the U.S. count of noncitizens is growing. A Yale study says there may be twice as many immigrants living in the U.S. illegally ‐ 20 million ­­‐ than other analyses have found. That means the population of immigrants, most of whom are over 18, has reached 30 million. The U.S. has about 245 million residents 18 and older.

Amid Tuesday's elections for control of Congress, conservatives and liberals have starkly different views. The right say thousands break the law by voting, while liberal scholars say the count is so small as to be statistically zero.
Posted by: Besoeker || 11/05/2018 02:05 || Comments || Link || E-Mail|| [6462 views] Top|| File under:
Africa Subsaharan
Violent protests force delays on flagship South African bridge project
[Bridgeweb (Industry mag)] "The violent protest at the Mtentu River bridge site on the N2 over the last week is completely unacceptable and is condemned," said Sanral engineering executive Louw Kannemeyer.

Workers and management have been threatened, including with assault rifles. The action by scores of protestors was disruptive, threatening and intimidating, said Sanral. "At the heart of the dispute is simply that, while locals have been employed, those that weren't felt they should have been," said Kannemeyer. "There are only so many jobs per contract, which unfortunately means that not every unemployed person can be accommodated. Sanral cannot condone hooliganism and aggression as a means of demanding who must be given jobs."

Aveng Strabag Joint Venture was appointed in August last year as contractor for the project.

Sanral said that it takes the safety of its contractor and labourers very seriously and that the work stoppage means a time delay and may be costly.

"Disruptions that stop work on site affects the critical path of the project and delays the completion date of the project," said Kannemeyer. "On a project of this magnitude, these disruptions cost the economy several hundred thousand rands per day."

Sanral called on authorities in the Eastern Cape to address the violent acts. "We ask the communities to whose benefit the N2 Wild Coast project was developed and is being implemented, to root out the criminal elements in their midst," said Kannemeyer. "As Sanral, we want to work with you to resolve issues, through dialogue. Violence is never an answer."

Work on the bridge will continue when the situation has been brought under control, said the agency.
Posted by: Frank G || 11/05/2018 11:23 || Comments || Link || E-Mail|| [6462 views] Top|| File under:
Madagascar ex-presidents in final bid to return to power
[PULSE.NG] Two former Madagascar presidents drew tens of thousands of supporters to rival rallies in the capital Antananarivo on Saturday as they entered the final stretch of their election campaign.
Former President Marc Ravalomanana and rival Andry Rajoelina are frontrunners in the November 7 ballot in Madagascar, where protests earlier this year erupted over a government attempt to reform electoral rules.

The election pits Ravalomanana against the man who ousted him from power in 2009 in a military-backed revolt that left the Indian Ocean island state internationally isolated and later struggling with a legacy of bitter political division.

Ravalomanana filled the capital's Mahamasina suburb with his supporters dressed in white, his campaign colour. His rival Rajoelina, head of state from 2009 to 2014, packed out Antsonjombe stadium, a few kilometres away.

"Since you have not been able to achieve anything during your tenures, it is now up to me to realise it and to do more," Rajoelina told his supporters, referring to Ravalomanana and most recent president, Hery Rajaonarimampianina.


Posted by: Fred || 11/05/2018 00:00 || Comments || Link || E-Mail|| [6461 views] Top|| File under: Tin Hat Dictators, Presidents for Life, & Kleptocrats
Britain
Hunger strike hero victory: Old soldier wins mental health care battle
[Express] A FALKLANDS veteran who went on hunger strike in protest at the treatment of ex-servicemen has won a victory after the former head of the British Army intervened in the case. Ex-paratrooper Gus Hales, 62, launched his protest over the "disgraceful" lack of mental health care for former soldiers and the prosecutions that are being brought against those who have served in Northern Ireland.

The married father says his comrades from out and refusing to eat to draw attention to his cause.

A week after the Daily Express first highlighted his protest, Mr Hales' former troop commander General Sir Peter Wall, president of veterans' charity Combat Stress, pledged to review cases of former service members treated for posttraumatic stress disorder (PTSD).

Sir Peter, the Chief of the General Staff until 2014, visited and handed a letter to Mr Hales, on the seventh day of his protest, apologising for his treatment.

The visit came ahead of a rally by more than 100 former servicemen.

Mr Hales called Sir Peter "brilliant" and said his letter had "gone a long way" to help.

The ex-sergeant has vowed to continue his protest until Remembrance Day next Sunday, which this year coincides with Armistice Day.

In his letter to Mr Hales, Sir Peter said: "I would like to acknowledge the admiration you are attracting for your brave and highly-visible media campaign to draw attention to the plight of veterans with mental ill-health from their military service.
Posted by: Besoeker || 11/05/2018 06:31 || Comments || Link || E-Mail|| [6462 views] Top|| File under:
Economy
Amazon may place its second headquarters in Arlington, Virginia
[engadget] Amazon appears to be close to picking a city for its second headquarters ahead of its end-of-2018 deadline. Washington Post sources said the internet giant had "advanced discussions" about placing the coveted location in Arlington, Virginia's Crystal City neighborhood. The company's talks were "more detailed" than in other locations in the state's northern region, the insiders said, and there's been a "lot of activity." The main real estate developer in Crystal City (JBG Smith) has even taken some buildings off the leasing market, while officials have talked about how they would make an announcement later in November.

Amazon, JBG Smith and relevant politicians declined to comment.

While this makes the choice sound like a lock, those involved are reportedly cautious. They're concerned there might be similarly advanced talks in other cities, and that Amazon could still choose another location despite all the signs. Investors, relocation experts and political leaders see the wider Washington region (including Arlington) as a strong candidate, though.

It might not even be the only choice. CNBC contacts said that Amazon's final pick might come down to either northern Virginia or Austin, Texas, and might even involve a split between the two. Austin is already a major technology hub with companies like Apple, Dell and Google operating in or near the state capital.
Posted by: Besoeker || 11/05/2018 00:00 || Comments || Link || E-Mail|| [6463 views] Top|| File under:
Europe
Finnish police raid billionaire's secret island fortress as fears of Moscow espionage grows
[Auzzie News] A FORCE of 400 heavily armed tactical police have stormed 17 properties on Finland's western borders ‐ many owned by mysterious Russian businessman Pavel Melnikov.

The raids, which took place in September, included an assault on the tiny island of Sakkiluoto. The island held nine piers, a helipad, a camouflage-draped swimming pool, swarms of satellite dishes ‐ and barracks-like housing.

Officially, Finland's KRP federal police are investigating a Russian real estate company for money laundering.

But many in Finland don't believe these properties match their descriptions as luxury getaways or investment properties. And Finnish authorities have been unusually quiet about it all. This is seen as odd, given the crowing over similar corporate criminal cases in the past.



Related story at The WARZONE.
Posted by: Besoeker || 11/05/2018 06:54 || Comments || Link || E-Mail|| [6481 views] Top|| File under:
German Jews propose anti-Semitism lessons for Muslim migrants
[BBC] Germany's foremost Jewish organisation has called for special classes for Muslim immigrants to help stop the spread of anti-Semitism.

Its vice-president, Abraham Lehrer, said many migrants were arriving from countries were "anti-Semitism is part of the rationale of the state".

He said integration classes should be "tailored" by country of origin.

Germany has seen a large increase in asylum seekers since 2015, many of whom come from Muslim-majority countries.

The country is battling a wave of anti-Semitism, partly attributed to rhetoric from the far-right Alternative for Germany (AfD).

Hundreds of anti-Semitic incidents were reported in Germany last year, the vast majority of which were carried out by neo-Nazi or other far-right groups.
Posted by: Besoeker || 11/05/2018 06:35 || Comments || Link || E-Mail|| [6464 views] Top|| File under:
Macron hails New Caledonia vote to 'remain French'
[Al Jazeera] The French archipelago of New Caledonia in the South Pacific has voted to remain part of

La Belle France

in a much anticipated referendum on independence, according to official results.

About 56 percent of voters rejected secession in Sunday's poll, with turnout above 80 percent among the more than 174,000 voters registered to take part in the ballot.

French President Emmanuel Macron said the "majority" of New Caledonians had declared they wanted the territory to "remain French".

The archipelago, a cluster of islands home to about 270,000 people, is situated nearly 17,000km southeast of

La Belle France

.


Posted by: Fred || 11/05/2018 00:00 || Comments || Link || E-Mail|| [6462 views] Top|| File under:
Kateryna Handziuk: Ukraine activist, 33, dies from acid attack
[Al Jazeera] Kateryna Handziuk, a 33-year-old Ukrainian anti-corruption activist and political adviser, died on Sunday after suffering critical injuries from an acid attack in July.

Handziuk, who was an adviser to the mayor of Kherson and critic of local police, sustained severe burns to more than a third of her body after she was sprayed with a litre of sulphuric acid outside her home in the southeastern city of Kherson.

She had been battling the injuries in a hospital in Kiev, where she underwent 11 operations.

Five suspects have been detained for their alleged involvement, but no further information has been released about who ordered the attack.

From her hospital bed and covered in burns, Handziuk had recently called on the government to probe rising attacks on activists.

Police initially listed the case as "hooliganism" but after public uproar changed it to "attempted murder committed with extreme cruelty".

Local and international human rights
...which often include carefully measured allowances of freedom at the convenience of the state...
groups have recorded more than 55 unsolved attacks on activists - including Handziuk - since the start of 2017.

President Petro Poroshenko on Sunday called on law enforcement agencies to do "everything possible" to find and punish Handziuk's killers.

But campaigners say his remarks are too little, too late.

Marya Guryeva from Amnesia Amnesty International Ukraine told Al Jazeera: "The situation is getting worse and has been for about a year now. Many attacks have been identity-focused - committed by far-right groups against LGBT and Roma people. But now we see they are happening against anti-corruption activists too."

Natalia Shopavlova, a Ukraine expert from Carnegie Europe, told Al Jazeera: "Activists campaign against corruption, they name the names of people who are behind illegal construction. Those people are not happy and they try to shut up the activists."

In one case, on October 4, politician Sergiy Gusovsky was doused with antiseptic liquid and beaten in Kiev City Council following his speech at a rally.

Gusovsky told Al Jazeera he was attacked because he opposed various investment agreements, highlighting his work in challenging the construction of 25 buildings in Kiev's Echo Park for ecological reasons.


Posted by: Fred || 11/05/2018 00:00 || Comments || Link || E-Mail|| [6460 views] Top|| File under:
Home Front: Politix
Rush and Hannity to Joint POTUS Tonight at Cape Girardeau final rally
[Breitbart] President Donald Trump will be joined by top conservative media figures Rush Limbaugh and Sean Hannity on Monday, as part of his final campaign rally.

The final campaign rally is scheduled to take place at Cape Girardeau, Missouri, which is Limbaugh's hometown, at 9:00 CST.

"We're glad to welcome Cape Girardeau native Rush Limbaugh and Sean Hannity as special guests to this final stop on the tour where President Trump will make his case to the American people to support GOP candidates on Election Day in order to continue our great American comeback under his leadership," said Trump's campaign Chief Operating Officer Michael Glassner in a statement.

The president holds both Limbaugh and Hannity in high regard for their understanding of conservatives in the United States and their willingness to fight. He has privately hosted both of them at the White House after winning the presidency.
Posted by: Besoeker || 11/05/2018 08:30 || Comments || Link || E-Mail|| [6478 views] Top|| File under:
Big Lines for Trump Macon, GA Appearance Four Hours Prior to Rally
[Breitbart] MACON, Georgia ‐ Democratic gubernatorial candidate Stacey Abrams may be a media darling, but Georgia still appears to be Trump country based on the size of early crowds for a rally President Donald Trump is hosting on behalf of Abrams' opponent Brian Kemp.

A rally of this magnitude for a midterm election is unprecedented in Republican-leaning Georgia. However, Abrams is considered to be a legit contender in this gubernatorial election, and even brought in the star power of Oprah Winfrey to campaign on her behalf.

Trump's appearance in Georgia is part of a late-midterm election cycle push that includes a stop in Chattanooga, TN tonight and stops in Cleveland, OH, Fort Wayne, IN and Cape Girardeau, MO on Monday.



Related: Daily Caller - ARMED WITH ASSAULT RIFLES, BLACK PANTHERS MARCH FOR STACEY ABRAMS
Posted by: Besoeker || 11/05/2018 00:41 || Comments || Link || E-Mail|| [6466 views] Top|| File under:
India-Pakistan
Indian mother killed with daughters for failing to produce male child
[ENGLISH.ALARABIYA.NET] Women bearing girl babies continue to be treated with disdain in the eastern Indian state of Bihar despite billions having been spent on launching campaigns to generate awareness about the fair sex.

Sounds strange but torture of women producing girl child goes on unabated in the sate even in this jet age, mocking the much-flaunted "Save Girl Child Campaign" or the "Selfie With Daughter" campaigns.

The issue triggered public debate again when a woman was burnt alive along with her two little daughters by her in-laws earlier this week just because she had failed to bear male child, highlighting the acute gender discrimination.

Victim Pushpa Devi, 40, was married to Manoj Soni, a resident of Siswar village in Kaimur district, some 20 years back. During this period, she was able to produce only two daughters but no male child, ultimately leading to tension in the family.

With her in-laws hell-bent on having a son at all cost, her husband took her to various doctors and also sought helps from exorcists to ward of any "evil spirits" if any gripping the woman but to no avail. Eventually, her husband decided to get rid of the lady who was unable to fulfill his wishes.

On Wednesday night when the entire world was sleeping, her in-laws soaked the woman and her two daughters aged eight and five with kerosene oil and set them afire after apparently gagging them, police said. The victims prayed for mercy by the accused continued watching them going up in flames until they had fallen lifeless.

BILLOWING SMOKE
The incident came to light when local villagers saw the balls of smokes billowing from the house and a stench of burning human flesh filling the air. Subsequently they informed the police. However,


facts are stubborn; statistics are more pliable...


by the time the police arrived on the scene, all the accused persons had

expeditiously departed at a goodly pace

.

"They (in-laws) had been torturing my sister for long for not producing a son but we had never imagined this fancy would turn out to be so deadlier one day," victim's brother Santosh Soni told the police after registering a case with the police. Woman's husband, his mother and sister were made named accused in the case.

The killing of girl babies or their mother for the very reason is nothing new to Bihar. Only this weekend, a newborn baby girl was buried alive in Banka district by her parents but thanks to local villagers the baby could be saved after seven hours.

The villagers rescued her after hearing her shrill cries coming out from the grave and when they dug out the grave they were amazed to see a barely month-old baby battling for survival inside. They soon rushed her to the local health center where she was given immediate medical treatment. The baby is safe now but her parents are still to be searched.

Another such horrible tale was reported in March this year from Vaishali district where the parents killed their seven-month-old daughter by throwing out from the roof of the house. Even more horrible story was reported from Samastipur district where a family killed their six-day-old baby girl by dumping her into toilet tank. The incident took place in January this year.

INJECTING POISON
Last year, a man from Bhagalpur district had injected poison into his infant girl as she didn't want girl child while a man from Nawada district even handed out divorce to his wife for giving birth to a girl.

One of the women got so much frustrated at her routine tortures at the hands of her in-laws that she ultimately poisoned her three daughters aged three and eight to death before ending her own life by consuming poison. The incident took place in Gaya district in May this year.


Posted by: Fred || 11/05/2018 00:00 || Comments || Link || E-Mail|| [6461 views] Top|| File under:
Syria-Lebanon-Iran
Iranian hardliners dig in as US sanctions snap back
[Asia Times] Rouhani's government is working to salvage the 2015 Iran nuclear deal, but Iranian hardliners are digging in for resistance.

Iranian President Hassan Rouhani vowed on Monday to defy United States sanctions on the country's petroleum sector, even as the conservative Guardian Council went further ‐ rejecting a bill meant to relieve US pressure.

Rouhani said Iran would "proudly bypass" the US sanctions in a televised speech on state TV as the 180-day deadline passed.

Brigadier General Hossein Salami, the lieutenant commander of the Revolutionary Guards, pointed to eight sanctions waivers granted to Turkey and other jurisdictions as proof of Washington's failure to fully implement its goals.

But while Rouhani's government is working to salvage the 2015 Joint Comprehensive Plan of Action, better known as the Iran nuclear deal, Iranian hardliners appear to be digging in for resistance.

Iran's Guardian Council on Sunday rejected an anti-terror financing bill that Rouhani had lobbied strongly for, sending it back to parliament.
Posted by: Besoeker || 11/05/2018 07:22 || Comments || Link || E-Mail|| [6486 views] Top|| File under:
Who's in the News
35
[untagged]
5
Islamic State
4
Govt of Pakistan
4
Tehreek-i-Labbaik Pakistan
3
Houthis
3
Arab Spring
2
Govt of Syria
2
Tin Hat Dictators, Presidents for Life, & Kleptocrats
1
Islamic Movement of Nigeria (Iran)
1
Ansar Bayt al-Maqdis (IS)
1
Govt of Saudi Arabia
1
Narcos
1
Palestinian Authority
1
Sublime Porte
1
al-Shabaab (AQ)
1
Jamaat-e-Ulema Islami
1
Govt of Iran Proxies
Bookmark
E-Mail Me
The Classics
The O Club
Rantburg Store
The Bloids
The Never-ending Story
Thugburg
Gulf War I
The Way We Were
Bio
Merry-Go-Blog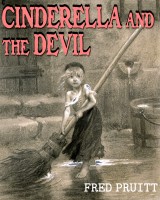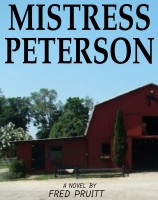 On Sale now!


A multi-volume chronology and reference guide set detailing three years of the Mexican Drug War between 2010 and 2012.

Rantburg.com and borderlandbeat.com correspondent and author Chris Covert presents his first non-fiction work detailing the drug and gang related violence in Mexico.

Chris gives us Mexican press dispatches of drug and gang war violence over three years, presented in a multi volume set intended to chronicle the death, violence and mayhem which has dominated Mexico for six years.
Click here for more information


Meet the Mods
In no particular order...


Steve White
Seafarious
Pappy
lotp
Scooter McGruder
john frum
tu3031
badanov
sherry
ryuge
GolfBravoUSMC
Bright Pebbles
trailing wife
Gloria
Fred
Besoeker
Glenmore
Frank G
3dc
Skidmark
Alaska Paul



Better than the average link...



Rantburg was assembled from recycled algorithms in the United States of America. No trees were destroyed in the production of this weblog. We did hurt some, though. Sorry.
52.91.0.112

Help keep the Burg running! Paypal: