-Lurid Crime Tales-
Young Indiana women in big hurry kills three children, guess how it happend
[Breitbart] Alyssa Shepherd, 24, allegedly struck and killed three siblings with a pickup truck while they tried to board their school bus on Tuesday morning.

Nine-year-old Alivia Stahl and her six-year-old twin brothers Xzavier and Mason Ingle died after being struck at the bus stop, while 11-year-old Maverik Lowe was critically injured with multiple broken bones. Lowe, unrelated to the three siblings, is currently in critical condition, undergoing surgery at a Fort Wayne hospital.

Shepherd's vehicle was reportedly passing the Tippecanoe Valley School Corp. bus, with its arm signal extended to allow the children to safely cross and board. She has been charged with three counts of reckless homicide and one misdemeanor count of passing a school bus when the arm signal device is extended, resulting in bodily harm.

Indiana State Police Sergeant Tony Slocum called the accident "an unspeakable tragedy," alongside a grave reminder that "we all have a responsibility to share the roadway and we're all responsible for making sure our children get to and from school safely."



Very sad video at this link.
Posted by: Besoeker || 11/01/2018 07:01 || Comments || Link || E-Mail|| [6493 views] Top|| File under:
Couple found hidden camera in their Carnival Cruise bedroom: 'Our privacy had been invaded'
[10 News] A Florida couple is recalling a distressing experience on a Carnival Cruise after finding a hidden camera pointing at their bed.

In an interview set to air Monday, Chris and Dana White told Inside Edition that they discovered a recording device hidden among TV wires in their stateroom last October on the Carnival Fantasy, a three-day Caribbean cruise departing from Mobile, Alabama.

"I said, 'Is that what I think it is?' " Chris White said. "And she looked at it and she became concerned. And we were just really flabbergasted that there's a camera in the room and it's plugged up and it's working."

The couple called Carnival security and used their cellphone to film an employee who inspected and disassembled the device. "I was thinking, 'I can't believe this is actually happening to us,' " he said.

In a statement to USA TODAY, Carnival acknowledged a "video transmitter" was found during a full investigation by the shipboard team, but notes it "was not connected to an electrical source and not capable of recording."

"This is certainly a unique and unusual occurrence and it is unclear who or why this transmitter was placed in the guest's stateroom," the statement said. "The safety and security of our guests and crew is of paramount importance and we have taken measures so that this sort of situation does not happen again."

Chris White disagreed, making it clear that the device "was a camera. It was wired up. It was working. It was warm to the touch."
Posted by: Besoeker || 11/01/2018 01:40 || Comments || Link || E-Mail|| [6481 views] Top|| File under:
Meet the mob hitman suspected of killing Whitey Bulger
[NYPOST] An ex-Mafia hitman who's being eyed as the prime suspect in the fatal beatdown of James "Whitey" Bulger can guarantee his status as a boss behind bars ‐ if he really was behind the infamous Boston gangster's death.

Fotios "Freddy" Geas is suspected of rubbing out Bulger, 89, on Tuesday morning ‐ hours after the aging mobster was transferred to Hazelton federal penitentiary in West Virginia.

"He's a rich man now. He'll run any prison he's in," a law enforcement source told MassLive.com.

Geas, 51, is serving a life sentence at Hazelton for the 2003 murders of one-time mob boss Adolfo "Big Al" Bruno and associate Gary Westerman.

The former West Springfield, Massachusetts, resident has not disputed his role in the death of Bulger, according to the Boston Globe.

A law enforcement source said the wheelchair-bound Bulger was "badly beaten" by a group of inmates, including one who used a padlock wrapped in a sock. He was found unresponsive in his cell just after 8 a.m.

As the boss of the lucrative and violent Winter Hill Gang, Bulger cemented his crew's position as the most powerful in Boston by secretly serving as an informant for the FBI from the mid-1970s through the '90s. The deal protected him from prosecution while he gleaned key information about sting operations and rival gangsters.

Geas has an open hatred for "rats" ‐ making Bulger a prime target.

"He has great disdain for informants," Daniel D. Kelly, a lawyer who represented both Geas and his younger brother Ty Geas in several criminal cases, told MassLive.com. "I'm not saying Freddy did this just because the media says so, I'm just telling you what I know about him."

"Freddy is a dying breed," added Kelly, who's pals with Geas and frequently exchanges emails with him.

Geas has led a life of crime, with a rap sheet dating back to his teens. He and his brother Ty were convicted of killing Bruno, a Genovese capo, "cowboy style" in 2003.

Posted by: Fred || 11/01/2018 00:00 || Comments || Link || E-Mail|| [6469 views] Top|| File under:
-Short Attention Span Theater-
More rappers dead
[DailyMail] Rising young rappers YNW Juvy and YNW Sakchaser die in hail of bullets after being filmed cavorting with machine gun in video.
Posted by: Skidmark || 11/01/2018 00:00 || Comments || Link || E-Mail|| [6489 views] Top|| File under:
Woman who had sex with 20 ghosts is now engaged to a spirit
[NYPOST] Hopefully, she doesn't get ghosted.

A British woman who claimed she has slept with at least 20 ghosts says she's now engaged to a poltergeist.

In December, Amethyst Realm told British TV show "ITV This Morning" that she cheated on her fiancé with a ghost, and has since gone on to have supernatural affairs with at least 20 paranormal beings.

Well, now she says she's found true love with an apparition.

Realm said the ghost asked her to get married during a trip to celebrate their nine-month relationship at England's Wookey Hole caves, according to The Sun.

"There was no going down on one knee ‐ he doesn't have knees. But for the first time, I heard him speak," she told The Sun. "I could actually hear his voice and it was beautiful. Deep, sexy and real."


He has a doinker but no knees?


The 30-year-old said she met her spooky match, who doesn't have a name, during a work trip to Australia in February.

"I'd not had a phantom fling for a while and as I was away on business, starting a new relationship was the last thing on my mind," the Bristol-based spiritual counselor told The Sun. "Then one day, while I was walking through the bush, enjoying nature, I suddenly felt this incredible energy. A new lover had arrived."

Realm said her friends and family have embraced her unusual engagement and now she is planning her big day as a "Pagan" ceremony.

"We haven't discussed the details yet but I think it will be quite a big do," she said.

However,


alcohol has never solved anybody's problems. But then, neither has milk...


the couple already had sex on the plane back from Australia when they first met.

"I was happy and excited ‐ so excited that we had to do something about it," she said. "So we headed to the plane loo and, well, I am now a member of the Mile High Club."

The bride-to-be added that this engagement is much more satisfying than her previous living fiancé.

"Sometimes I get the feeling that I'm being moved," she said. "Orgasms I have with my spirit lovers have been way more satisfying than any I've had with ordinary men."


Posted by: Fred || 11/01/2018 00:00 || Comments || Link || E-Mail|| [6473 views] Top|| File under:
-Signs, Portents, and the Weather-
France Launches Nationwide Probe into Baby Arm Deformations
[An Nahar]

La Belle France

has launched a nationwide probe into incidents of babies being born with either missing or malformed arms after abnormal rates of deformations were detected in several regions of the country, a top public health official said Wednesday.

Francois Bourdillon, head of the Public Health

La Belle France

agency, told RTL radio that the probe was "underway" and the results would be known "in about three months."

A relatively small number of cases have been detected so far -- about 25 over the past 15 years in the regions of Brittany, Loire-Atlantique and Ain -- but the defects have caused public alarm and have been widely reported by the French media.

On Monday evening, health authorities reported an additional 11 cases in the Ain area near the Swiss border between 2000 and 2014 which had not previously been made public.

Officials had already said the number of cases in Brittany and the Loire-Atlantique areas, on

La Belle France

's west coast, were statistically "excessive" and Health Minister Agnes Buzyn had vowed to investigate further.

So far, no explanation has been found for the deformations despite tests on the mothers to see if they were exposed to common substances.

Some environmentalists have claimed pesticides could be to blame, but there is no scientific evidence at this point to back up the claims.

The defects could also be genetic.

"We cannot content ourselves with saying we didn't find the cause, that's unacceptable," Buyzn said earlier this month.

In the 1950s and 1960s, thousands of babies around the world were born with missing or stunted limbs linked to the use of the drug thalidomide, which was used to treat nausea in pregnant women. It was banned in the 1960s.


BLUF:


An initial inquiry in early October found the incidence of limb defects in western France were no greater than in other parts of the country.

However, geneticist Dr Elizabeth Gnansia, who chairs the scientific committee in Ain's regional health centre, said the number of cases were undoubtedly significant.

"Let's imagine they are born between 2009 and 2014, which is five years, can you imagine that in a small rural school seven infants are in the same school with a type of amputation of forearm?" she said.
"That's too coincidental to be a coincidence."
~ Yogi Berra
Posted by: Fred || 11/01/2018 00:00 || Comments || Link || E-Mail|| [6466 views] Top|| File under:
Africa North
Shift in religious discourse on sexual harassment in Egypt
No more Eve teasing? How can that be?

[ENGLISH.ALARABIYA.NET] Sexual harassment has for years been plaguing the Egyptian society and endless initiatives were launched in an attempt to counter the growing phenomenon. It was only recently that al-Azhar, Egypt's highest religious authority, decided to step in. Following an incident that went viral on social media, al-Azhar issued a statement in which it supported the criminalization of sexual harassment regardless of the circumstances and asserted that sexual harassment is religiously forbidden. The most remarkable part of the statement was the one about women's responsibility, which has always been a point of contention in the debate about sexual harassment especially amongst religious scholars.

"Linking sexual harassment to women's behavior or clothes is unacceptable," said the statement. "Sexual harassment is a violation of women's privacy, freedom, and dignity and its prevalence compromises their feelings of security." The statement added that a society only becomes civilized when it respects women. Through its unconditional support for women, the statement did mark a major shift in religious discourse in Egypt, but whether it would have the desired impact on the ground remains to be seen.

While the statement conveyed an undebatable state on sexual harassment, questions about whether different departments and scholars at al-Azhar adopt the same view. This was mainly because a few hours after the statement was issued, the Azhar-affiliated Global Center for Electronic Religious Edicts, issued a report in which women were partially held accountable for sexual harassment. The report, which constituted the conclusion of a workshop on sexual harassment organized by the center, cited women's appearance as one of the triggers of sexual harassment. "We condemn men's behavior, but this does not mean that women are not to blame," said the report. "While men are required not to gaze at women, women are also required to cover up."
Continued on Page 49
Posted by: Fred || 11/01/2018 00:00 || Comments || Link || E-Mail|| [6510 views] Top|| File under:
Africa Subsaharan
Gabon suspends Cameroon TV station over 'fake' Bongo death report
[ENGLISH.ALARABIYA.NET] A private Cameroon


...a long, narrow country that fills the space between Nigeria and Chad on the northeast, CAR to the southeast. Prior to incursions by Boko Haram nothing ever happened there...


ian television station has been barred from broadcasting for six months in neighboring Gabon after erroneously reporting the death of President Ali Bongo Ondimba, Libreville authorities said.

Vision 4, thought to be close to the Cameroonian government, reported on Saturday that the Gabonese president had died.

Bongo's spokesperson Ike Ngouoni said on Sunday that doctors have diagnosed him with "severe fatigue" and ordered bed rest.

Ngouoni called for "vigilance" against "fake news" after Vision 4's report.

Gabon's broadcasting authority HAC, which met on Tuesday, said in a statement that the "incorrect and false" report had "undermined national unity, social cohesion and public order".

Bongo took over as leader of the oil-rich equatorial African nation in 2009 on the death of his father Omar Bongo, who had ruled since 1967.

Ali Bongo was re-elected in 2016 by just a few thousand votes in a controversial presidential election.


Posted by: Fred || 11/01/2018 00:00 || Comments || Link || E-Mail|| [6471 views] Top|| File under: Tin Hat Dictators, Presidents for Life, & Kleptocrats
South Sudan Rebel Leader Machar Back in Juba after Two Years
[An Nahar] South Sudan's rebel leader Riek Machar returned to the capital Juba for the first time in more than two years on Wednesday, to take part in a peace ceremony, an AFP reporter said.

Machar, who under the terms of the peace deal is to be reinstated as vice president, had not set foot in the city since he fled two years ago under a hail of gunfire when an earlier accord collapsed.
Posted by: Fred || 11/01/2018 00:00 || Comments || Link || E-Mail|| [6476 views] Top|| File under:
Arabia
Indonesia protests Saudi execution of domestic worker
[Al Jazeera] Indonesia has filed an official protest with Soddy Arabia


...a kingdom taking up the bulk of the Arabian peninsula. Its primary economic activity involves exporting oil and soaking Islamic rubes on the annual hajj pilgrimage. The country supports a large number of princes in whatcha might call princely splendor. When the oil runs out the rest of the world is going to kick sand in the Soddy national face...


after the kingdom executed an Indonesian domestic worker without notifying her family or consular staff.

Tuti Tursilawati was executed on Monday in the city of Taif, Indonesia's foreign ministry said, seven years after she was sentenced to death for killing her employer in an act she claimed was self-defence from sexual abuse.

President Joko Widodo criticised the decision on Wednesday, saying the government has officially protested to Riyadh and demanded better protection of Indonesian workers in the country.

Lalu Muhammad Iqbal, director at the foreign ministry's Indonesian citizens protection department, told

news hound

s on Tuesday the move was "regrettable".

"The execution of Tuti Tursilawati was done without notification to our representatives, either in Riyadh or Jeddah," he said at a news conference.

Tursilawati claimed she was acting in self-defence when she killed her employer in 2010 after he tried to rape her.

Migrant Care, an NGO advocating for the rights of Indonesian workers abroad, condemned the execution and urged the government to take serious diplomatic steps.

It said Indonesia should reverse its recent decision to allow a limited number of Indonesian migrant workers to Saudi Arabia despite a 2015 moratorium banning new domestic workers from entering 21 Middle Eastern countries.


Posted by: Fred || 11/01/2018 00:00 || Comments || Link || E-Mail|| [6467 views] Top|| File under: Govt of Saudi Arabia
Caribbean-Latin America
Bolton's Miami Speech Will Ratchet Up Pressure on Cuba, Venezuela
[Free Beacon] National Security Adviser John Bolton will deliver a speech in Miami Thursday‐just days away from high-stake elections across Florida‐that is expected to lay out a tougher Trump administration stance toward Venezuela, Nicaragua, and Cuba.

The speech will take place against the backdrop of Freedom Tower, a building where Cuban refugees were welcomed in the 1960s after fleeing the communist-run island nation. Miami is home to many immigrants from Cuba, Venezuela and other, Latin American countries who fled repressive regimes.

"Tomorrow I will give remarks on President Trump's policy in Latin America at this historic Freedom Tower in Miami, Florida‐I can think of no more fitting setting," Bolton tweeted Wednesday.

A Cuban-run media website is already bracing for the address, which it characterized as an attempt to "reinforce the unjust White House policy against Venezuela, Nicaragua, and Cuba."

The Trump administration has slapped increasingly harsh sanctions on Venezuela and Nicaragua over government corruption and human-rights violations. The sanctions against Managua came after the Ortega government's violent responses to protests across the country. The administration also pulled nearly all of its embassy staff out of Cuba over mysterious and still unresolved health attacks on U.S. personnel in Havana.
Posted by: Besoeker || 11/01/2018 07:54 || Comments || Link || E-Mail|| [6494 views] Top|| File under: Commies
China-Japan-Koreas
Seoul Says N. Korea Readying Nuclear Site for Inspectors
[An Nahar] South Korea's spy agency has detected signs that Pyongyang is preparing to allow international inspectors to visit its nuclear and missile test sites, Yonhap news agency reported Wednesday.


North Korean leader Kim Pudge Jong-un


...the overweight, pouty-looking hereditary potentate of North Korea. Pudge appears to believe in his own divinity, but has yet to produce any loaves and fishes, so his subjects remain malnourished...


has expressed his willingness to have foreign experts inspect the facilities, as part of on-off negotiations on denuclearization, but there is no indication as to whether invitations have been sent.

At a parliamentary audit on Wednesday, the South's National Intelligence Service (NIS) said it was "closely monitoring" the Punggye-ri nuclear test facility and the Tongchang-ri missile launching ground for possible inspections.

"Signs have been detected that North Korea is doing some preparations and intelligence-related activity over a possible visit by outside experts," a

politician

who was briefed by the NIS was cited as saying.

At a summit with South Korean President Moon Jae-in in Pyongyang last month, Kim pledged to close the Tongchang-ri site and allow international experts to observe its dismantlement.

North Korea took apart the Punggye-ri site in the country's northeast in May but has yet to allow international observers in to verify its claims.

U.S. Secretary of State Mike Pompeo said that Kim had told him he was "ready" to allow foreign inspectors to verify the work at Punggye-ri, following a meeting in Pyongyang earlier this month.

The inspectors will be allowed in as soon as the two sides agree on "logistics," Pompeo said.


Posted by: Fred || 11/01/2018 00:00 || Comments || Link || E-Mail|| [6492 views] Top|| File under: Commies
Economy
Wages and Salaries Increase by the Highest Level in a Decade
[Free Beacon] Wages and salaries rose 0.9 percent in the third quarter, beating expectations and bringing the yearly increase in wages and salaries to 3.1 percent, the largest increase in a decade. The 9.9 percent increase beat the expectation of 0.5 percent.

The unemployment rate is also at 3.7 percent, the lowest it has been since 1969, CNBC reports. Employment costs rose by 0.8 percent in the third quarter, slightly ahead of economists' estimates, possibly signaling more inflation.

"The employment cost index data adds to the broader evidence that wage growth has continued to trend gradually higher over recent quarters," said Michael Pearce, senior U.S. economist at Capital Economics. "And with labor market conditions still tightening, we expect wage growth will accelerate further from here."

Although slow pay growth has been limited during the current recovery, employers now appear to be raising wages to a more typical level for a good economy. With unemployment low and more job openings than unemployed Americans, employers have to compete for workers.
Posted by: Besoeker || 11/01/2018 01:24 || Comments || Link || E-Mail|| [6470 views] Top|| File under:
Europe
Germany, France urge China to level business playing field
SHANGHAI (Reuters) - Germany and France urged Beijing on Thursday to do more to level the playing field for European businesses in China and address concerns about the business environment through "concrete and systematic measures".

In a rare joint op-ed in the business magazine Caixin, the German and French ambassadors to China said European businesses should have the same opportunities in China as Chinese industries have in Europe.

The op-ed comes on the eve of a major trade expo in Shanghai next week that Beijing hopes to use to signal its willingness to narrow trade deficits and assuage outside concern about its trade practices.

Critics see the China International Import Expo, or CIIE, as an ill-conceived event that is more about political posturing amid trade tensions between China and the United States than business.

French Ambassador Jean-Maurice Ripert and German Ambassador Clemens von Goetze said the expo was timely.

"French and German companies are looking forward to China demonstrating that it will not waver and will deepen its opening-up and reform policy in order to create a level playing field for foreign businesses in China," their article said.
Posted by: Besoeker || 11/01/2018 03:08 || Comments || Link || E-Mail|| [6481 views] Top|| File under: Commies
Catalonia launches "Council of the Republic" in exile
[PRESSTV] In Catalonia, the separatist government of Quim Torra has inaugurated 'The Council of the Republic in exile", an organization headed by fugitive former president Carles Puigdemont. It aims to promote the Catalan cause abroad after the failed independence declaration last year. The announcement was made public last week in Waterloo after two main pro-independence parties managed to overcome their differences over who will be in charge of the organization and how it should operate. Our Barcelona correspondent, Kusai Kedri has the details in this report.
Posted by: Fred || 11/01/2018 00:00 || Comments || Link || E-Mail|| [6466 views] Top|| File under:
India-Pakistan
Man killed by fourth wife over 'abuse'
[DAWN] SHEIKHUPURA: A man was allegedly

rubbed out

by his fourth wife over maltreatment and abuse here on Tuesday in Khan Colony.

Reports said Malik Asghar used to torture his wife Absam Bibi over minor issues. The woman after being fed up with her husband's behaviour shot him dead with his pistol. The suspect was the fourth wife of

the dear departed

.

Housing Colony police claim to have locked away
Yez got nuttin' on me, coppers! Nuttin'!
the woman and recovered the weapon. Further investigation is under way.


Posted by: Fred || 11/01/2018 00:00 || Comments || Link || E-Mail|| [6466 views] Top|| File under:
Police constable sentenced to death for sexually abusing children in Quetta
[DAWN] A sessions court in Quetta on Wednesday sentenced a police constable to death on charges of sexual abuse of children.

The convict, Tayyab Raza Kazmi, was tossed in the clink
You have the right to remain silent...
by police for sexually abusing three children in Police Lines area of Quetta. Cases were registered against him in 2015, police said.

According to the judgement announced by Additional Sessions Judge Muhammad Ali Mubeen, Kazmi has been handed death sentence on two counts.

The convict, who is a police constable, was taken into custody on complaints of the victims' parents.

The trial had lasted for almost three years. The suspect was convicted by the court after evidence proved his abuse of children.

Following the verdict, police shifted the convict to District Jail Quetta.


Posted by: Fred || 11/01/2018 00:00 || Comments || Link || E-Mail|| [6467 views] Top|| File under:
Home Front: Culture Wars
Alabama Justice Urges Supreme Court to Address 'Logical Fallacy' in Roe v. Wade
[National Review] In upholding a lower court's fetal-homicide ruling, Alabama Supreme Court justice Tom Parker urged the U.S. Supreme Court to address the "logical fallacy" he believes is inherent in the landmark 1973 Roe v. Wade decision, which established a constitutional right to abortion.

Jessie Livell Phillips, who was sentenced to death after being found guilty of a double homicide for killing his pregnant girlfriend, appealed the decision, arguing that the fetus was not legally a separate person, and that he should thus have been charged with one count of homicide instead of two.

The Court, however, rejected Phillips's appeal, finding that he was indeed guilty of killing "two or more persons" per a 2006 Alabama law that extended personhood to children in utero.

As part of his concurring opinion, Parker wrote that it is a "logical fallacy" for the state to treat a fetus as a separate person subject to equal protection for the purposes of charging Phillips with a double homicide, while making an exception in the case of a woman seeking an abortion.
Posted by: Besoeker || 11/01/2018 01:45 || Comments || Link || E-Mail|| [6467 views] Top|| File under:
Who's in the News
34
[untagged]
4
Islamic State
4
Sublime Porte
3
Houthis
3
Taliban
3
Commies
3
Govt of Pakistan
2
al-Shabaab (AQ)
2
Govt of Iran
2
Islamic Movement of Nigeria (Iran)
2
Govt of Saudi Arabia
1
Hamas
1
Tin Hat Dictators, Presidents for Life, & Kleptocrats
1
Palestinian Authority
1
Hezbollah
Bookmark
E-Mail Me
The Classics
The O Club
Rantburg Store
The Bloids
The Never-ending Story
Thugburg
Gulf War I
The Way We Were
Bio
Merry-Go-Blog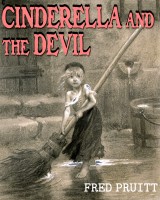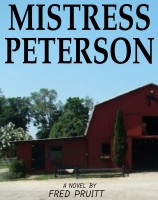 On Sale now!


A multi-volume chronology and reference guide set detailing three years of the Mexican Drug War between 2010 and 2012.

Rantburg.com and borderlandbeat.com correspondent and author Chris Covert presents his first non-fiction work detailing the drug and gang related violence in Mexico.

Chris gives us Mexican press dispatches of drug and gang war violence over three years, presented in a multi volume set intended to chronicle the death, violence and mayhem which has dominated Mexico for six years.
Click here for more information


Meet the Mods
In no particular order...


Steve White
Seafarious
Pappy
lotp
Scooter McGruder
john frum
tu3031
badanov
sherry
ryuge
GolfBravoUSMC
Bright Pebbles
trailing wife
Gloria
Fred
Besoeker
Glenmore
Frank G
3dc
Skidmark
Alaska Paul



Better than the average link...



Rantburg was assembled from recycled algorithms in the United States of America. No trees were destroyed in the production of this weblog. We did hurt some, though. Sorry.
3.235.24.113

Help keep the Burg running! Paypal: