-Lurid Crime Tales-
1 dead, 7 wounded in Cleveland nightclub shooting
[Breitbart] CLEVELAND (AP) ‐ Police say a 28-year-old woman has been fatally shot and seven men wounded during an event featuring local rap artists at a Cleveland nightclub.

A Cleveland police spokeswoman says officers were called to Club X-Rated, near downtown, around 1 a.m. Saturday and found the woman at the back of the bar with a gunshot wound to the head. She died at a hospital. Police earlier reported her age as 31.

The spokesman says a fight broke out inside the club leading to gunfire. The fight then spilled outside and more shots were fired.

Six of the men, ranging in age from 19 to 53, were treated for gunshot wounds at local hospitals. A 25-year-old man was shot in the chest, arm and hand and is hospitalized.

No suspects have been arrested.



A bit more on ClubX, in the off chance you were curious. (NOT suitable for office or children or any human viewing for that matter)
Posted by: Besoeker || 09/02/2018 08:01 || Comments || Link || E-Mail|| [6462 views] Top|| File under:
VA nurse admits fatally poisoning 'unfaithful' hubby with Visine
[NY Post] A Bible-studying South Carolina woman who once griped online that her hubby was unfaithful was charged with murder ‐ after admitting to poisoning him with eye drops, officials said.

Lana Clayton, 52, was booked Friday after an autopsy uncovered a high amount of tetrahydrozoline in her husband's body, officials said.

The chemical is found in over-the-counter drops, such as Visine, and reduces redness by restricting blood vessels. But when it's swallowed, it acts as a neurotoxin and attacks the nervous system.

Lana Clayton admitted to spiking her husband's water with eye drops over a three day span, between July 19 and 21, the York County Sherriff's office said.

Steven Clayton, 64, was found dead July 21 in their palatial home, worth over $800,000, in Clover, South Carolina, about 30 miles southwest of Charlotte, N.C. It appeared he had fallen down the stairs.

The home was designed as a copy of George Washington's Mount Vernon estate, and Steven Clayton had carefully worked to restore his property, according to The Herald of Rock Hill, S.C.

An accountant, Steven Clayton was the founder of Physical Therapy Resources, a national company with branches throughout the United States. He retired in 1995, according to his obituary in the Herald.

His funeral was held in the home's back yard on Aug. 4, before the autopsy results revealed the cause of death, according to WSOC-TV in Charlotte.

One neighbor said she knew Lana Clayton from a neighborhood Bible Study group.

A friend told a local newspaper that Lana worked in nursing for the VA hospital in Charlotte. Police have not released a motive for the crime.
Posted by: Besoeker || 09/02/2018 00:28 || Comments || Link || E-Mail|| [6499 views] Top|| File under:
Florida man arrested after he allegedly gave girlfriend a 'wet willy,' affidavit says
[FOXNEWS] A man in St. Lucie County, Fla. , was arrested after he allegedly gave his girlfriend a "wet willy" while he was belligerent, an affidavit says.


One of us present has no idea what a "wet willy" might be.


A local sheriff's deputy was called to the home of 47-year-old Joseph Sireci in mid-August. The man's girlfriend claimed that she found Sireci drunk on the living room floor after she returned home from work.


"A-yup.I come home, an' there he wuz!"


According to an affidavit reviewed by the Treasure Coast Newspapers, Sireci went with his girlfriend, who has not been identified, and her daughter to a different person's trailer house home.


"Long as he wuz there we brung him with us."


There, Sireci "continued to drink and be belligerent," according to the affidavit.


"Thet's kinda what he duz..."


Then, on the way home, Sireci allegedly grabbed his girlfriend's hand, pulled her arm and "continued by giving her a 'wet willy' sticking his finger in her ear," the affidavit says, according to the newspaper.


"And he hollered 'Stick it in the ear, dear!' an' that's whut he dun! Right in front of my, an' possibly his, own daughter!


According to inmate records, Sireci was arrested on a battery charge. He declined to give a written statement, but said he wasn't drunk.


"No, sir! I wuz cold sober when I stick my finger in her ear right in front of her and possibly our daughter!"
Posted by: Fred || 09/02/2018 00:00 || Comments || Link || E-Mail|| [6473 views] Top|| File under:
Slain 83-year-old West Baltimore woman was independent, well-known throughout the neighborhood
[BALTIMORESUN] Neighbors grew concerned when they didn't see 83-year-old Dorothy Mae Neal walking with her cane to the bus stop as she did almost daily.

The elderly woman was independent, and always could be seen leaving her apartment in the 2300 block of Winchester St. in West Baltimore.

"She wasn't the type to stay in the house," said her neighbor of 20 years, who didn't want her name published out of safety concerns.

When Neal was not seen for several days, the neighbor said she called police Wednesday and officers responded a short time later. Outside Neal's basement unit at the Rosemont Gardens Apartments, Neal's mail lay on the ground, which the neighbor said was unusual.

Inside police found Neal just inside the door, the neighbor said.

She was unresponsive and the apparent victim of an assault, police said. She was taken to the University of Maryland Medical Center where she was pronounced dead. Police are investigating her death as a homicide.

Neal's neighbor, 67, knew Neal since she bought a home on the block 20 years ago. She said Neal lived alone and only has family out of state.

"She had no one to look after her," the neighbor said.

Another neighbor who lives in Neal's building, Eartha Davis, said she didn't know Neal well, but often saw her coming and going from the bus stop with her cane.

"It's sad when anyone dies, but she was an elderly woman," Davis said. "It's very scary. It's the first time I heard of anything so close."

Davis said she watched as paramedics carried Neal out of the apartment. Police came to her door and left a flyer asking for information, offering up to a $4,000 reward.


Posted by: Fred || 09/02/2018 00:00 || Comments || Link || E-Mail|| [6461 views] Top|| File under:
-Short Attention Span Theater-
Bishop apologises to Grande for side-boob grip and bad joke at Franklin funeral
[Guardian] Ariana Grande has received an apology from the bishop who led Aretha Franklin's funeral after he was accused of touching her inappropriately while on stage.

Bishop Charles Ellis III, who officiated at Franklin's funeral, awkwardly greeted Grande on stage after she performed (You Make Me Feel Like) a Natural Woman. Images showed Ellis's hand holding Grande well above her waist, with his fingers pressing against one side of her chest.

A video of the greeting has since gone viral, and within hours, the hashtag #RespectAriana was trending worldwide, with many viewers expressing their outrage over the clip.

The preacher later apologised at the cemetery where Franklin was interred on Friday evening and also said sorry for making a joke about her name. Ellis said: "It would never be my intention to touch any woman's breast ... I don't know, I guess I put my arm around her. Maybe I crossed the border, maybe I was too friendly or familiar but, again, I apologise."

He said he hugged all the performers during Friday's eight-hour service.
Posted by: Besoeker || 09/02/2018 14:30 || Comments || Link || E-Mail|| [6461 views] Top|| File under:
Afghanistan
Political Movement Unveils Thousands Of Fake ID Cards
If even a brand new democracy like Afghanistan cares about fake votes, how much more should an old democracy like America be concerned.

[ToloNews] A political movement which is called the Grand National Coalition of Afghanistan by its members displayed thousands of fake national identity cards and voter stickers at an event on Saturday.

Members of coalition said such an attempt will provide the ground for a widespread fraud in the upcoming elections.

Photos of government officials, influential figures and MPs were used in the fake identity cards. The photo of Jabbar Qahraman, an MP and analyst, was used for five ID cards with stickers on them.

"The identity cards include photos of dead people, photos of government officials while all have stickers on them," said Humayun Humayun, member of the coalition's leadership.

Members of the coalition said some employees of the Independent Election Commission have helped them in collecting the fake identity cards.

"We will use all our resources to have a transparent election otherwise there will be a need for an alternative administration to pave the ground for election reforms," said Ahmad Zia Massoud, member of the coalition's leadership and former special envoy for President Ashraf Ghani

...former chancellor of Kabul University, now president of Afghanistan. Before returning to Afghanistan in 2002 he was a scholar of political science and anthropology. He worked at the World Bank working on international development assistance. As Finance Minister of Afghanistan between July 2002 and December 2004, he led Afghanistan's attempted economic recovery until the Karzais stole all the money. ..
TOLOnews could not get Afghanistan's Central Civil Registration Authority's comment on the report despite repeated attempts.

The commission said it is security agencies' task to arrest those who commit fraud by printing fake identity cards.

"This is not our task. This is security and intelligence agencies' task to find out who has done fraud," said Hafizullah Hashemi, a front man for Independent Election Commission.

"We will not let a fraudulent election to be held because the future of our country will be damaged by it," said Humayun.

According to the election commission, more than nine million people have registered to vote in the upcoming parliamentary and presidential elections in the country.
Posted by: trailing wife || 09/02/2018 00:00 || Comments || Link || E-Mail|| [6461 views] Top|| File under:
Africa Subsaharan
Bobi Wine flies out of Uganda to US for medical treatment
[Al Jazeera] Robert Kyagulanyi, a Ugandan pop star-turned-opposition politician, has flown out to the United States for medical treatment following alleged torture in detention, a day after he was denied boarding, his lawyer said.

Kyagulanyi, whose stage name is Bobi Wine, left Entebbe International Airport close to midnight on Friday, his lawyer in Uganda, Nicholas Opiyo, said on Twitter.

Video posted by Opiyo showed the 36-year-old singer in his trademark red beret and carrying crutches as he was taken to the departure gate on a wheelchair, saluting and thanking supporters along the way.

"I can now confirm that Hon Bobi Wine #FreeBobiWine is on a KLM flight out of Entebbe airport. I just saw him off," Opiyo wrote.

"He was in the company of his wife Barbie and brother Daks Sentamu," Opiyo told the AFP news agency.


Posted by: Fred || 09/02/2018 00:00 || Comments || Link || E-Mail|| [6464 views] Top|| File under: Tin Hat Dictators, Presidents for Life, & Kleptocrats
Economy
Free College Booming in Dallas County
[DallasNews] A year ago, he never would have expected so many of his Grand Prairie High School classmates in college. Three-fourths of the school's student body is economically disadvantaged, and the hurdles to a post-secondary education are high.

But in came the Dallas County Promise, he said, and it provided many of his friends ‐ and himself ‐ a viable path.


But not everyone, Alexandria.


The Promise, launched in October 2017 by the Dallas County Community College District and education nonprofit Commit, pledged to send every graduating senior at 31 area high schools, including Grand Prairie, to community college for free.


While the effort exceeded many of its benchmarks in its infancy ‐ getting 96 percent of 9,000 seniors to sign the pledge, and 67 percent of them to complete their financial aid forms in a timely fashion ‐ the true proof of the program's success came on the first day of classes.


Financial aid forms? What happened to "free"? Don't they teach 'bait and switch' in high school?


As of Monday, 2,841 graduates from those 31 high schools are attending classes at a DCCCD campus or at the University of North Texas Dallas, a fellow partner, according to data from Commit.


Please tell us how many graduated and how much the average student (graduate or not) owes when they finish attending.


That's 40 percent growth in enrollment at DCCCD from those 31 schools (from 1,872 in 2017 to 2,659 in 2018), while UNT Dallas' enrollment went up 30 percent (from 138 to 182).

Based on a highly successful state program in Tennessee, the Promise is a last-dollar scholarship, meaning it covers the gaps between the cost of attending and state and federal grants the students receive. The goal is to boost post-secondary attainment across the board: four-year and associate's degrees and trade certifications.


So the taxpayer pays some and they kids finance the rest? This is news? Still, it seems it helped one kid.


For Alvarez, the Promise came at a critical time, in the middle of his senior year. He'd always thought about continuing his education after high school, and had designs on attending Texas State or Texas A&M, but wasn't exactly sure how he was going to make ends meet.

The Promise solved a lot of those problems, he said.

Attending a four-year college is still the target, Alvarez said. But he can stay at home, get up to 60 college credits, and a dental hygienist certificate without being worried about tuition, room and board, and books.

While initially skeptical of Promise, Alvarez ‐ the Grand Prairie senior class president ‐ soon became one of its biggest boosters on his high school campus.

"I saw how this could help me, this could really help a lot of my friends," he said. "We don't have to have students working at McDonald's or at the mall or in construction ‐ some of the jobs that a lot of people get right out of high school. ... Imagine how much we as Dallas, Texas, will grow, if we have people who are more educated that live here."


You could go to work right now for the Democratic Socialist, Alexandria, or the Socialist, Bernie. No education required! Besides, there will be illegal immigrants coming in to fill those entry-level jobs.
Posted by: Bobby || 09/02/2018 11:32 || Comments || Link || E-Mail|| [6462 views] Top|| File under:
India-Pakistan
PTI likely to field relatives of top leaders in KP by-polls
[DAWN] The ruling Pakistain Tehrik-e-Insaf
...a political party in Pakistan. PTI was founded by former Pakistani cricket captain and philanthropist Imran Khan. The party's slogan is Justice, Humanity and Self Esteem, each of which is open to widely divergent interpretations....
is following in the footsteps of other mainstream political parties in terms of dynastic politics as its top leaders from Khyber-Pakhtunkhwa are likely to secure party tickets for their relatives to contest the upcoming by-elections for provincial assembly.

Family members of at least three senior PTI leaders have almost succeeded in securing party tickets for by-polls on seats vacated by them after the July 25 elections.

Defence minister Pervez Khattak, National Assembly Speaker Asad Qaiser and former KP minister Ali Amin Gandapur had vacated their provincial assembly seats and joined the NA.


Posted by: Fred || 09/02/2018 00:00 || Comments || Link || E-Mail|| [6460 views] Top|| File under: Govt of Pakistan
Sharjeel Memon sent back to jail after 'liquor bottles' recovered from hospital room
[DAWN] Chief Justice of Pakistain (CJP) Mian Saqib Nisar said on Saturday he'd found three bottles of 'liquor' in the hospital room of incarcerated PPP leader Sharjeel Memon at Bloody Karachi


...formerly the capital of Pakistain, now merely its most important port and financial center. It is among the largest cities in the world, with a population of 18 million, most of whom hate each other and many of whom are armed and dangerous...


's Ziauddin Hospital.

"When Sharjeel Memon was asked [about the liquor], he said they were not his," Justice Nisar said, relating his surprise early-morning visit before hearing cases at the Supreme Court's Karachi registry.


"Ain't mine. Somebody left it here."


Memon had been under treatment and in judicial custody at the Ziauddin Hospital's Shirin Jinnah branch, where his room had been declared a sub-jail.

He was parcelled off to Karachi's Central Jail soon after the discovery of 'liquor' in his room, as police and hospital authorities scrambled to save face.

The CJP addressed the newly appointed attorney general, saying: "Anwar Mansoor Khan sahib, pay a little attention to this issue as well."

After the CJP's 'raid', the Sindh chief secretary and DIG Prisons Aftab Pathan reportedly reached Ziauddin Hospital in an effort to 'record evidence' and 'take action'.

Two people were subsequently taken into custody in connection with the presence of liquor at the hospital, DIG Aftab told DawnNewsTV.

One was said to be a driver employed by Memon. He claimed that one of the bottles had held cooking oil, and the other honey.

SSP South Omar Shahid Hamid said they'd collected blood samples from Memon and that "there will be an inquiry" and "action will be taken against those found responsible".

The facility housing the PPP MPA was one of three hospitals that the chief justice paid surprise visits to this morning before arriving at the court, DawnNewsTV reported.


Posted by: Fred || 09/02/2018 00:00 || Comments || Link || E-Mail|| [6460 views] Top|| File under: Govt of Pakistan
Science & Technology
The US military is quietly talking about a new hybrid fighter jet that could kill the F-35
[BUSINESSINSIDER] Lockheed Martin has been pitching the US Air Force a hybrid between the F-22 and the F-35.


The F-22 is the world's best air-to-air combat plane, and the F-35 has the best sensors and abilities to knock out air defenses.


Combining the two would create a jet much better than either one individually.


But by creating an all-around better jet could kill the market for the F-35, which has just started to come online and is the most expensive weapons system in history.
Posted by: Fred || 09/02/2018 00:00 || Comments || Link || E-Mail|| [6478 views] Top|| File under:
Old ways are best
[PopularMechanics] One of the dangers of floating in a space station is that you really have to worry about leaks. After all, there's only a thin metal shell standing between you and the vacuum of space, and even a small hole can quickly prove disastrous.

That's the reality the astronauts aboard the International Space Station awoke to yesterday, when it was discovered that a small leak in the station was causing the air pressure inside to drop. Fortunately, the hole was small enough that it wasn't life-threatening, and one of the astronauts simply plugged the hole with his finger while waiting for a more permanent fix.
Posted by: g(r)omgoru || 09/02/2018 00:00 || Comments || Link || E-Mail|| [6461 views] Top|| File under:
Maxine Waters gives 'Wakanda Forever' salute from 'Black Panther' at Aretha Franklin funeral
[USA Today] U.S. Rep. Maxine Waters got a standing ovation at Aretha Franklin's funeral on Friday at Greater Grace Temple.

Bishop Charles Ellis II singled out the California congresswoman during the service acknowledging how she has come under fire, apparently referring to President Donald Trump's Twitter attacks on the Democrat.

"Everybody just point over there and tell her 'We got your back,' " Ellis said. "Come on, say it so everybody can hear you out there, 'We got your back!'"

Waters stood up and crossed her arms in "Wakanda Forever!" salute from the hit movie "Black Panther." Twitter went crazy for "Auntie Maxine."
Posted by: Besoeker || 09/02/2018 00:00 || Comments || Link || E-Mail|| [6464 views] Top|| File under:
Who's in the News
32
[untagged]
4
Govt of Iran Proxies
4
al-Nusra
3
Govt of Syria
3
Govt of Pakistan
2
Sublime Porte
2
Moslem Colonists
2
Govt of Iran
2
Houthis
1
Taliban
1
Tin Hat Dictators, Presidents for Life, & Kleptocrats
1
TTP
1
al-Qaeda
1
Arab Spring
1
Boko Haram (ISIS)
1
Commies
1
Govt of Qatar (MB)
1
Govt of Saudi Arabia
1
Hamas
1
Islamic State
Bookmark
E-Mail Me
The Classics
The O Club
Rantburg Store
The Bloids
The Never-ending Story
Thugburg
Gulf War I
The Way We Were
Bio
Merry-Go-Blog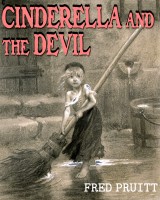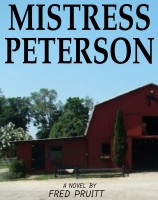 On Sale now!


A multi-volume chronology and reference guide set detailing three years of the Mexican Drug War between 2010 and 2012.

Rantburg.com and borderlandbeat.com correspondent and author Chris Covert presents his first non-fiction work detailing the drug and gang related violence in Mexico.

Chris gives us Mexican press dispatches of drug and gang war violence over three years, presented in a multi volume set intended to chronicle the death, violence and mayhem which has dominated Mexico for six years.
Click here for more information


Meet the Mods
In no particular order...


Steve White
Seafarious
Pappy
lotp
Scooter McGruder
john frum
tu3031
badanov
sherry
ryuge
GolfBravoUSMC
Bright Pebbles
trailing wife
Gloria
Fred
Besoeker
Glenmore
Frank G
3dc
Skidmark
Alaska Paul



Better than the average link...



Rantburg was assembled from recycled algorithms in the United States of America. No trees were destroyed in the production of this weblog. We did hurt some, though. Sorry.
3.236.253.192

Help keep the Burg running! Paypal: