-Lurid Crime Tales-
MS-13 Punk Who Can't Work A Machete Gets 18 Years
Seems to be the day for MS-13 related news, so here you go.


[Universal Hub] - A 'Somerville man' who led one of the local MS-13 "cliques" was sentenced to 212 months in federal prison today for RICO violations that included trying to slice up a member of a rival gang in Chelsea and helping to dispose of evidence related to the knife/gun murder of another alleged member of a rival gang on Falcon Street in East Boston.

The US Attorney's office in Boston reports that Jose "Little Crazy" Vasquez, 24, was a leader of the MS-13 Trece Locos Salvatrucha sub-gang.

According to the US Attorney's office:

On Sept. 8, 2014, Vasquez and another MS-13 member, Angel Pineda, a/k/a "Bravo," were involved in an attempted murder of a 16-year-old suspected gang rival. During the incident, which occurred on a public street in Chelsea in the middle of the afternoon, Pineda stabbed the victim multiple times. Vasquez, carrying a machete, also attempted to stab and kill the victim, but Vasquez's machete got stuck in its sheath. The victim survived after receiving life-saving medical care.
The kicker?


Unlike most of the other MS-13 members, Vasquez is an American citizen - although he grew up in El Salvador.
Posted by: Raj || 09/01/2018 09:18 || Comments || Link || E-Mail|| [10793 views] Top|| File under: Narcos
MS-13 gang used California farm town as a base for crime
[ABC] More than two dozen MS-13 gang members and affiliates were arrested and charged following a monthslong murder and drug trafficking investigation centered on a rural California farm city that the gang turned into a base for its operations, U.S. and state prosecutors said Friday.

MS-13 took advantage of limited resources in the city of Mendota and used it and other areas of Fresno County to "conduct their crimes, to hide out from crimes that they committed in other jurisdictions and to prepare to commit crimes in states as far away as New York," Fresno County District Attorney Lisa Smittcamp said at a news conference in Fresno with state and federal officials.

Mendota has a population of roughly 11,000 people and lies 35 miles (60 kilometers) west of Fresno in California's agriculturally rich Central Valley. Nearly the entire population is Hispanic, with many immigrants from El Salvador.

MS-13 is linked to more than 12 murders in Mendota and western Fresno County over the past two years, said McGregor Scott, the U.S. attorney in Sacramento. The federal charges announced Friday include allegations that two MS-13 gang members kidnapped and murdered a Fresno County man in December.

Scott said the investigation ‐ dubbed "Blue Inferno" ‐ uncovered evidence tying the gang to at least 30 murders and assaults in Mendota, Los Angles, Las Vegas, New York City and Houston. The evidence has prompted additional prosecutions in other cities, he said.

"This is a good day," he said. "An extremely violent street gang which has terrorized western Fresno County has been completely dismantled and several murders and violent crimes across the nation have been resolved in a resounding way," he said.
Posted by: Besoeker || 09/01/2018 02:14 || Comments || Link || E-Mail|| [10793 views] Top|| File under: Narcos
More Than 20 MS-13 Gang Members Arrested in California
[Daily Caller] Over 20 MS-13 gang members were arrested in California on Friday as a result of a months long multi-agency investigation. Older indictments that also stemmed from this investigation were released as well.

The charges covered a broad range and included:

- assault with a dangerous weapon in aid of racketeering
- conspiracy to distribute
- possession with intent to distribute
murder
- kidnapping

21 people were charged with federal crimes and six were charged with breaking state laws.

Two MS-13 members were charged with kidnapping and murder back in January. Others face charges of assault with a dangerous weapon and drug conspiracy among a long list.

Sixteen people were charged for drug trafficking. The release said, "these defendants allegedly obtained, sold, and profited from street level drug dealing, and used the proceeds to further MS-13's criminal objectives."

Specific jail cells belonging to suspected gang members were searched as well. Phones, drugs and weapons were confiscated.

"MS-13 is a brutal transnational criminal organization that has wreaked havoc in communities across the United States," said Assistant Attorney General Benczkowski in a DOJ press release. "The gang engages in indiscriminate and senseless acts of violence, as demonstrated by the charges announced today, which allege murder, attempted murder, and drug trafficking in the State of California. Dismantling MS-13 and other violent gangs that terrorize our streets will remain a top priority of the Department of Justice.

The president has taken a hard stance against the violent El Salvadorian gang.
Posted by: Besoeker || 09/01/2018 00:31 || Comments || Link || E-Mail|| [10794 views] Top|| File under: Narcos
Former CIA Officer Charged With Spying For China
[NPR.ORG] An ex-CIA officer tossed in the calaboose
Yez got nuttin' on me, coppers! Nuttin'!
in January at New York's John F. Kennedy airport has been charged with conspiracy to commit espionage on behalf of China years after FBI agents turned up notebooks containing classified information in a search of his hotel room.

Jerry Chun Shing Lee, 53, a naturalized U.S. citizen, had a top-secret clearance and worked as a field agent for the Central Intelligence Agency from 1994 until 2007. He was living in Hong Kong at the time of his arrest, and had apparently been the target of an FBI investigation since 2012, when agents searching a Honolulu hotel room discovered handwritten notes on "asset meeting, operational meeting locations, operational phone numbers, true names of assets, and covert facilities" pertaining to China, according to a court affidavit.

After leaving the CIA, Lee worked for Japan Tobacco International, formed his own company and later joined Christie's auction house in Hong Kong, The South China Morning Post reports.

It is not known why the FBI waiting so long after uncovering the notebooks to arrest Lee; however, it is also not clear how frequently he traveled to the U.S., where his eventual arrest took place.



This article starring:
Jerry Chun Shing Lee
Posted by: Fred || 09/01/2018 00:00 || Comments || Link || E-Mail|| [10796 views] Top|| File under: Commies
Georgia Girl Finds Out She Is Being Adopted
[Breitbart] The moment Ivey Zezulka discovered that she and her siblings would be adopted was documented in a simple, touching video.

"I'm going to be adopted!" Ivey read aloud from the framed note inside the gift box. "We love you, sweetie. We'll always be your parents," her new father said. "We get to take care of you, protect you and Kai and Lita, too," her mother added. Paige also had a message, not only to those who saw the video, but for potential parents who might worry about adopting an older child:

Ivey is so wonderful and special, and we are so blessed she is our daughter. Sometimes people are afraid to consider older kids, they think they may be 'damaged.' We hit the jackpot. Ivey is so grateful and thankful. [She] tells us we are wonderful parents, and she has gratitude to be in a family, for being safe and loved. She's wonderful and we are so blessed she is our daughter.

Ivey, 10, and siblings Kai, 3, and Lita, 2, have spent years in the foster system. But current foster parents Paige and Daniel ended that long journey, offering the children a home. "She's been living with a question mark of what will happen," Paige told ABC's Good Morning America. "We love her birth family and she loves them too, but it became [that] with us was where she wanted to be."
Posted by: Besoeker || 09/01/2018 00:00 || Comments || Link || E-Mail|| [10794 views] Top|| File under:
-Signs, Portents, and the Weather-
Sailor by day, performer by night — meet the Navy's drag queen, 'Harpy Daniels'
[NAVYTIMES] Years before he became a yeoman 3rd class in the United States Navy, Joshua Kelley was entertaining exuberant crowds under his drag name, "Harpy Daniels."

The 24-year-old Berwick, Pennsylvania native, who currently serves as an administrative supervisor aboard the forward-deployed aircraft carrier Ronald Reagan, brought Harpy along for the ride when he decided to join the Navy in February 2016, a choice he said was heavily inspired by his father.

"I've heard many stories of the Navy from my father," Kelley told Navy Times. "He's a 24-year senior chief Navy counselor, so it was something I always had insight on. I grew up with the service, so knowing the benefits of it made it an easy path to take."

One of those benefits was financial stability, something Kelley was struggling to maintain while pursuing drag.

"With drag being my number one passion, it quickly became costly," he said. "On top of just struggling to make ends meet and then pay college loans, the Navy became a great option to get myself situated in life."

Now, despite the furious operational tempo the Navy demands of its personnel, Kelley manages to find time to perform as Harpy Daniels on ship during MWR-sanctioned events designed to give sailors a much-needed break from daily burdens. He even took home a $1,000 Navy Exchange card for a second place finish in a recent lip sync competition.


Posted by: Fred || 09/01/2018 00:00 || Comments || Link || E-Mail|| [10796 views] Top|| File under:
Africa Subsaharan
Follow-up: Rhoda Kadalie: South Africa Walks Back Land Reform Proposal After Trump Tweet
[Breitbart] South African President Cyril Ramaphosa and the ruling African National Congress (ANC) appear to have walked back ambitious proposals for "expropriation without compensation" ‐ for the moment ‐ as a result of a controversial tweet by President Donald Trump.
Author Rhoda Kadalie is a South African academic. She is the founder of the Gender Equity Unit at University of Western Cape In June 1999 she received an honorary doctorate from the Faculty of Social Sciences of Uppsala University, Sweden Wikipedia
Born: September 22, 1953 (age 64 years).

Daughter of a union organizer Clements Kadalie. I believe she has recented moved to Santa Monica, CA. A communist? Most probably. Apple val nie te ver van die boom af nie (Apple falling not far from tree).
Posted by: Besoeker || 09/01/2018 07:58 || Comments || Link || E-Mail|| [10794 views] Top|| File under:
Britain
UK Police to Treat Diversity Promotion Like 'Critical Incident', Forces Set to 'Embed Equality into All Activities'
[Breitbart London] Police will soon adopt a raft of "enhanced inclusivity" measures including celebrating "culturally-focused events like Black History Month" as forces across Britain are ordered to treat minority representation like a "critical incident".

According to Police Oracle, a plan set to be launched next week will see every force create a "gold group at chief officer level focused on diversity", with identity politics to be made a major priority.

Senior officers, staff associations, and members of various "communities" will work together towards meeting so-called diversity targets, the law enforcement news outlet said.

These will reportedly be set by local mayors, Police and Crime Commissioners, and Her Majesty's Inspectorate of Constabulary and Fire & Rescue Services (HMICFRS) ‐ the last of which was first tasked with transforming Britain's "too white" police forces by then-Home Secretary Theresa May in 2015.

She also ordered the inspectorate to force "radical change" on Britain's fire brigades, which she slammed for being "96 percent white and 95 percent male" and supposedly plagued by a "toxic" culture of "harassment".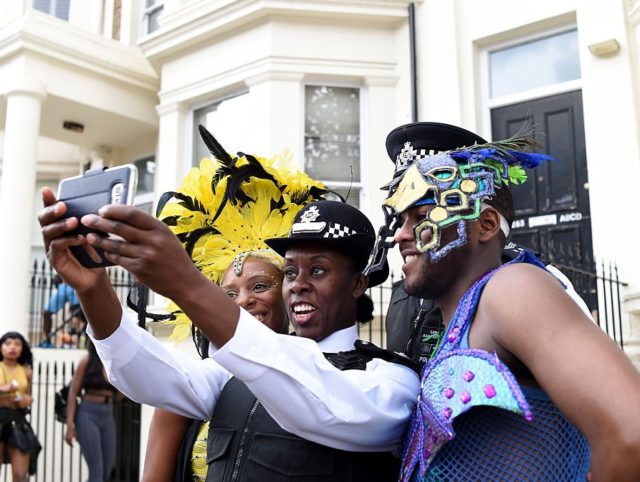 Posted by: Besoeker || 09/01/2018 08:38 || Comments || Link || E-Mail|| [10796 views] Top|| File under:
Caucasus/Russia/Central Asia
Donetsk president Zakharchecko dies in bombing attack
Zakharchecko heads an august list of victims, including top separatist military formation commanders who died violently, although not by Ukrainian fire. Fotos which emerged over the years showed Zakharchecko surrounded by a massive security detail, so it would have been hard to get to the guy via direct fire engagement.

According to Russian blogger Andrei Chervonets, five others were killed in the attack including a child.
[AlJazeera] A key separatist leader in eastern Ukraine has been killed in a blast at a coffee shop in Donetsk, according to rebels.

The explosion on Friday fatally wounded Alexander Zakharchenko, head of the self-declared Donetsk People's Republic, which has been pushing for independence since 2014 after Russia's annexation of the Crimean peninsula.

Russia accused Ukraine of assassinating the 42-year-old, but Kiev said it had nothing to do with the explosion and blamed separatist infighting.

Zakharchenko "received injuries incompatible with life as a result of an explosion in the centre of Donetsk", the separatist administration said in a statement. It added that the blast also injured Alexander Timofeyev, the deputy prime minister of the self-proclaimed republic.

Russian President Vladimir Putin called the killing a "dastardly" crime aimed at destabilising a fragile regional peace.

"I expect that the organisers and executors of this crime will get the deserved punishment," he said in a telegram of condolences released by the Kremlin.

"Zakharchenko was with his colleagues at the cafe when the bomb went off," said Al Jazeera's Rory Challands, reporting from the Russian capital, Moscow. "He is the only confirmed fatality so far from that explosion."

Challands added Donetsk was in lockdown following the blast.

"Nobody is allowed in and nobody is allowed out," he said.

Russia's Investigative Committee, the state body that handles major crimes, said it was treating the killing as "an act of international terrorism".
Posted by: badanov || 09/01/2018 00:00 || Comments || Link || E-Mail|| [10796 views] Top|| File under:
Economy
Business Booms for Louisiana Pipe Company Thanks to Trump Tariffs
[Breitbart] New Orleans, LA ‐ The owner of a Louisiana pipe company says business is booming thanks to President Trump's tariffs on imported steel and aluminum.

In an interview with the Monroe News Star, Jackie Rosenberg said his company Sol's Pipe and Steel, which buys steel to make into pipes for domestic projects, has benefitted greatly from Trump's 25 percent tariff on steel imports despite costs slightly rising.

Greg Hilburn with the Monroe News Star reports:

"America shouldn't be in a position where it has to rely on foreign steel for its ships, tanks and skyscrapers," said Jackie Rosenberg. "It's a strategic metal." [Emphasis added]

He has since had to buy steel at higher prices after exhausting his inventory, but he said a booming economy hasn't reduced demand for his pipe or plates. [Emphasis added]

Rosenberg said steel prices have risen about 25 percent since the tariffs were put in place, but the more expensive material hasn't dampened "a strong surge in our own business" in 2018, although he declined to provide specific revenue. [Emphasis added]

Sol's Pipe and Steel employs about 100 workers at its Monroe, Louisiana plant. Rosenberg's father, Sol Rosenberg who founded the pipe company, survived the Holocaust and was the only member of his Polish family to do so.

As Breitbart News has chronicled, Trump's tariffs have been a boon to steel towns like Granite City, Illinois that were previously crushed by free trade. Likewise, Ashland, Kentucky, another small town that had its regional economy destroyed by free trade, will soon be getting a new aluminum mill that will employ 550 American workers.
Posted by: Besoeker || 09/01/2018 02:01 || Comments || Link || E-Mail|| [10794 views] Top|| File under:
Secretary of Commerce Wilbur Ross Wins Again as Canned Soup and Beer Prices Fall in July
[Breitbart] Consumers are not paying more for canned foods despite the 10 percent tariff on aluminum that went into effect this year.

The price of canned ham declined in July compared with a year earlier, according to data from the Bureau of Labor Statistics released Thursday. The price of canned fruit fell in July compared with June, and is now down 1.4 percent compared with a year ago. Canned vegetable prices also fell in July. Compared with the prior year, canned vegetables are up 1.4 percent, well below the 2.3 percent rise in prices overall.

Soup prices fell 0.3 percent, bringing prices a full one percent lower than they were a year ago. The price moves vindicate the claims made by Commerce Secretary Wilbur Ross defending the tariffs. Ross said in March that the tariffs would have little to no effect on U.S. consumers. He held up a can of Campbell's soup to illustrate his point.

It's not just canned food and soup that have defied expectations for price hikes. Automobile prices have barely budged despite the 25 percent steel tariff. New car prices are up just 0.4 percent compared with a year ago. Prices for new trucks were unchanged altogether. Motor vehicle parts were up just 0.1 percent.

Beer prices, which were predicted to rise because of aluminum tariffs, fell in July compared with the previous month. Compared with a year ago, beer prices are up just 1.4 percent. Wine prices, which were not thought to be under pressure from tariffs, rose 1.3 percent.
Posted by: Besoeker || 09/01/2018 00:00 || Comments || Link || E-Mail|| [10794 views] Top|| File under:
Europe
Rise of extreme nationalist groups in Germany brings a return of anti-Semitic acts
Salz bitte, much salz




Viel Salz, bestimmt. Open Joo hatred has been rising for years acrsoss Europe and Britain, as much a transferral of leftwing hatred of faraway Israel and Moslem colonists' dhimmi-despite as traditional rightwing antisemitism. But that the Progressive news media haven't noticed is par for the course.

[CBS] BERLIN ‐ The world watched with alarm this week as far-right protesters in Germany went chasing after immigrants amid word that refugees from Iraq and Syria were suspected in a knife attack that killed a local man. The rise of extreme nationalist groups in Germany has also brought a return of anti-Semitic acts.

Video showing a teenager in Berlin whipping a man wearing a yarmulke and shouting "Jew" in Arabic shocked many Germans this spring. The response was quick, with people of different faiths donning yarmulkes in solidarity.

German police received more than 400 reports of anti-Semitic attacks in the first half of this year, which is 10 percent more than the same period last year.

"It happens everywhere in Germany," said Wenzel Michalski.

He and his wife Gemma said their son was bullied by kids at school because he's Jewish.

"Three-and-a-half months of really terrible, anti-Semitic abuse, both verbal and physical," Gemma Michalski said.

Their son agreed to an interview, only if CBS News hid his face and altered his voice. He said they pushed and kicked him, and shot at him.

"It was a fake gun, but it was very realistic, and he was really, really frightened," Gemma Michalski said.

ANTI-SEMITIC INCIDENTS SPIKE 57 PERCENT IN 2017, REPORT SAYS
To tackle the reported rise in attacks, Germany has appointed its first anti-Semitism commissioner, Felix Klein.

"In spite of all our efforts, anti-Semitism is still existing," he said.

Those efforts include building a Holocaust memorial in Berlin. But while statistics show the far-right carries out nearly 90 percent of assaults on Jews, Klein said Muslim refugees, like the teenager caught on camera, are increasingly behind anti-Semitic attacks. Since 2015, Germany has taken in hundreds of thousands of them.

"These people who were raised in countries where hatred toward Israel and towards Jews is very common," Klein said.

The Michalskis believe Germany should do more to teach all kids about the dangers of discrimination.

"There's a new generation growing up, and becoming adult, who are racist and anti-Semitic and you could stop it," Wenzel Michalski said.

To do that, they said Germany has to stop burying its past under monuments, and build a future of tolerance.
Posted by: Besoeker || 09/01/2018 00:00 || Comments || Link || E-Mail|| [10796 views] Top|| File under:
Great White North
Oil Industry Deals Trudeau's Climate Agenda Crippling Blow After Court Nixes Pipeline
[Daily Caller] One of Canada's most economically powerful provinces is bailing on Prime Minister Justin Trudeau's carbon tax scheme after a court nixed an oil pipeline that would have delivered crude to Asian markets.

Alberta's premier announced Thursday that the province is pulling out of Trudeau's climate change initiative to protest a court decision dinging the expansion of the Trans Mountain pipeline. Trudeau had previously approved the extension, but the three-judge panel ruled Canada did not consult with American Indians before making the move.

The province, located in western Canada, sits on the world's third-largest oil reserve and was preparing to use the pipeline to deliver crude to Asian markets. Alberta Premier Rachel Notley trashed the ruling during a press conference Thursday night.

"As important as climate action is to our province's future I have also always said that taking the next step, in signing on to the federal climate plan, can't happen without the Trans Mountain pipeline," Notley told reporters. "[U]ntil the federal government gets its act together, Alberta is pulling out of the federal climate plan."

Alberta's decision could seriously damage Trudeau's climate agenda. His government introduced a carbon tax in January to curb greenhouse gas emissions ‐ the tax was set to rise from $7.50 per ton in 2018 to $38 per ton in 2022. (RELATED: Canada's Trans Mountain Oil Pipeline Is On Thin Ice After Court Caves To Environmentalists)

Notley added: "Let's be clear, without Alberta that plan isn't worth the paper it's written on."

Canada agreed to purchase the pipeline for $4.5 billion. Thursday's ruling might undercut those plans, though, as Canadian taxpayers will be on the hook for funding a multi-billion-dollar acquisition of a worthless infrastructure proposal.
Posted by: Frank G || 09/01/2018 13:45 || Comments || Link || E-Mail|| [10794 views] Top|| File under:
Home Front: Politix
Trump to visit France, Ireland, Argentina, Colombia
[AP] President Donald Trump will visit France, Ireland, Argentina and Colombia later this year.

The White House said Friday that Trump will travel to Paris for a Nov. 11 event commemorating the 100th anniversary of the conclusion of World War I. Trump will also visit Ireland "to renew the deep and historic ties between our two nations."

Trump will attend the G20 Summit in Buenos Aires, Argentina, later in November. He will also visit Colombia to discuss "security, counter narcotics, and regional affairs."

The White House says Trump has asked Vice President Mike Pence to travel to Singapore in November for the United States-Association of Southeast Asian Nations Summit and the East Asia Summit. He will then go to Papua New Guinea to attend the Asia Pacific Economic Cooperation meetings.

Posted by: Besoeker || 09/01/2018 00:00 || Comments || Link || E-Mail|| [10794 views] Top|| File under:
India-Pakistan
Luxury vehicles of PM House to be auctioned on Sept 17
[DAWN] The Prime Minister House on Friday released a list of luxury and surplus vehicles to be auctioned by the government.

The auction will take place at the PM House on Sept 17.

The vehicles include eight BMWs, three cars of 2014 model and three 5000cc SUVs and two 3000cc SUVs of 2016 model.

The list also contains four Mercedes Benz cars of 2016 model. Two of them are 4,000cc bullet-proof vehicles.

There are 16 Toyota cars. One of them is 2004 Lexus car, one 2006 Lexus SUV and two 2004 Land Cruisers. Eight cars range from 2003 to 2013 models.

Apart from these, four bullet-proof Land Cruiser vehicles of 2015 model are also up for auction. There is one Honda Civic 1800cc car and three Suzuki vehicles, including two Cultus cars and one APV, all of them are of 2013 model. The list also includes a 1994 model Hino bus.
Posted by: Fred || 09/01/2018 00:55 || Comments || Link || E-Mail|| [10794 views] Top|| File under: Govt of Pakistan
International-UN-NGOs
'Shape up or we'll quit,' Trump tells WTO
[DAWN] President Donald Trump


...New York real estate developer, described by Dems as illiterate, racist, misogynistic, and what ever other unpleasant descriptions they can think of, elected by the rest of us as 45th President of the United States...


has threatened to pull the United States out of the World Trade Organisation if it does not "shape up".

His remarks, made in an interview with Bloomberg News on Thursday, were the latest in a series of attacks on institutions of the global order that the US helped to build after World War II.

"If they don't shape up, I would withdraw from the WTO," Trump told the news agency, describing the agreement to set the organization up as "the single worst trade deal ever made".

Trump, who has previously criticized the WTO's dispute settlement system as being unfavorable to the US, said Washington had "rarely won a lawsuit" there although things began changing last year.

"In the last year, we're starting to win a lot," he said. "You know why? Because they know if we don't, I'm out of there."

China, which is currently embroiled in a trade war with the US, joined the WTO in 2001 ‐ a move which US Trade Representative Robert Lighthizer has described as a mistake.

Trump made the threat as Washington presses challenges at the WTO against trading partners that have fought back against tariffs on importers that were imposed by the Trump administration.


Posted by: Fred || 09/01/2018 00:54 || Comments || Link || E-Mail|| [10794 views] Top|| File under:
Southeast Asia
Australian filmmaker sentenced to six years in jail
[Bangkok Post] A Cambodian court sentenced an Australian filmmaker to six years in prison on Friday after finding him guilty of espionage for flying a drone over an opposition party's political rally.

James Ricketson, 69, was tossed in the clink
Maw! They're comin' to get me, Maw!
last June after he was photographed flying the drone above the rally organised by the now-dissolved opposition Cambodia National Rescue Party (CNRP) and staged ahead of a communal election.

Ricketson was charged with espionage, although it remains unclear for whom he was spying. His family called the court sentence an "absolute tragedy".

"The Phnom Penh Municipal Court has decided to convict James Ricketson and sentences him to six years in prison for espionage and collecting information that is harmful to the nation between December 2010 and June 2017," judge Seng Leang said.

Ricketson, who has spent more than a year behind bars after his bail was denied, appeared in court wearing a pink prison uniform and holding a copy of the spy-thriller book The Faithful Spy by Alex Berenson.

Speaking in court after the verdict, Ricketson expressed disbelief. "Which country was I conducting espionage for?" he asked.

"James is almost 70 and is not in good health, our family is very scared about what will happen to him in there if things take a turn for the worst," Ricketson's family said in a statement following the verdict, referring to Phnom Penh's Prey Sar prison where Ricketson has been tossed in the calaboose
Drop the rod and step away witcher hands up!
"James is not a spy. James loves Cambodia and the Cambodian people. He is a filmmaker and a humanitarian," the family said.


Posted by: Fred || 09/01/2018 00:00 || Comments || Link || E-Mail|| [10793 views] Top|| File under: Tin Hat Dictators, Presidents for Life, & Kleptocrats
Who's in the News
30
[untagged]
4
Govt of Pakistan
3
Islamic State
3
Narcos
2
al-Nusra
2
Govt of Syria
2
Govt of Iran Proxies
1
Moslem Colonists
1
Sublime Porte
1
Taliban
1
Muslim Brotherhood
1
Human Trafficking
1
Govt of Iraq
1
Palestinian Authority
1
Hamas
1
Commies
1
Tin Hat Dictators, Presidents for Life, & Kleptocrats
Bookmark
E-Mail Me
The Classics
The O Club
Rantburg Store
The Bloids
The Never-ending Story
Thugburg
Gulf War I
The Way We Were
Bio
Merry-Go-Blog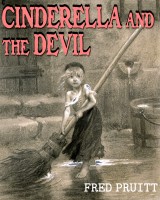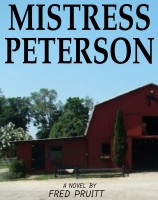 On Sale now!


A multi-volume chronology and reference guide set detailing three years of the Mexican Drug War between 2010 and 2012.

Rantburg.com and borderlandbeat.com correspondent and author Chris Covert presents his first non-fiction work detailing the drug and gang related violence in Mexico.

Chris gives us Mexican press dispatches of drug and gang war violence over three years, presented in a multi volume set intended to chronicle the death, violence and mayhem which has dominated Mexico for six years.
Click here for more information


Meet the Mods
In no particular order...


Steve White
Seafarious
tu3031
badanov
sherry
ryuge
GolfBravoUSMC
Bright Pebbles
trailing wife
Gloria
Fred
Besoeker
Glenmore
Frank G
3dc
Skidmark



Better than the average link...



Rantburg was assembled from recycled algorithms in the United States of America. No trees were destroyed in the production of this weblog. We did hurt some, though. Sorry.
44.197.198.214

Help keep the Burg running! Paypal: